8 Reasons Why Your Business Should Have an Affiliate Program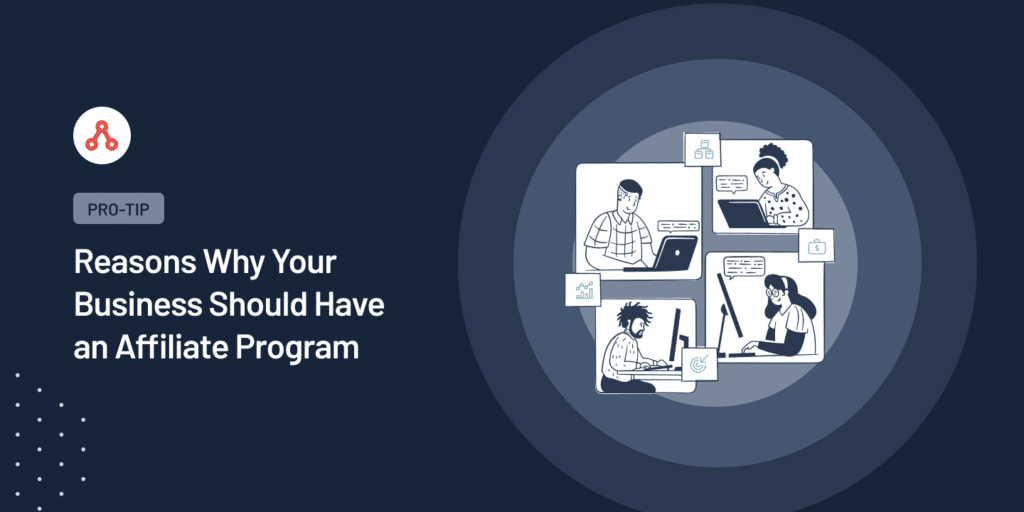 Ever thought about how to spread the word about your amazing products without stretching your budget? Here's a smart idea that's both simple and powerful: Start an affiliate program.
Imagine this: people out there, excited about what you sell, sharing it with the world. They talk about your business, and more customers knock at your door. With an affiliate program, you don't pay for ads that might not work. Instead, you reward people when they bring you sales. It's a win-win. You only pay when you earn.
How cool is that?
In this easy-to-follow guide, we'll show you why having an affiliate program is a must for your business today. So, if you want to see your brand fly high, keep reading till the end.
What is an Affiliate Program
An affiliate program is a partnership where a business rewards one or more affiliates for each visitor or customer brought by the affiliate's marketing efforts. It's a modern take on word-of-mouth promotion, adapted for the digital age.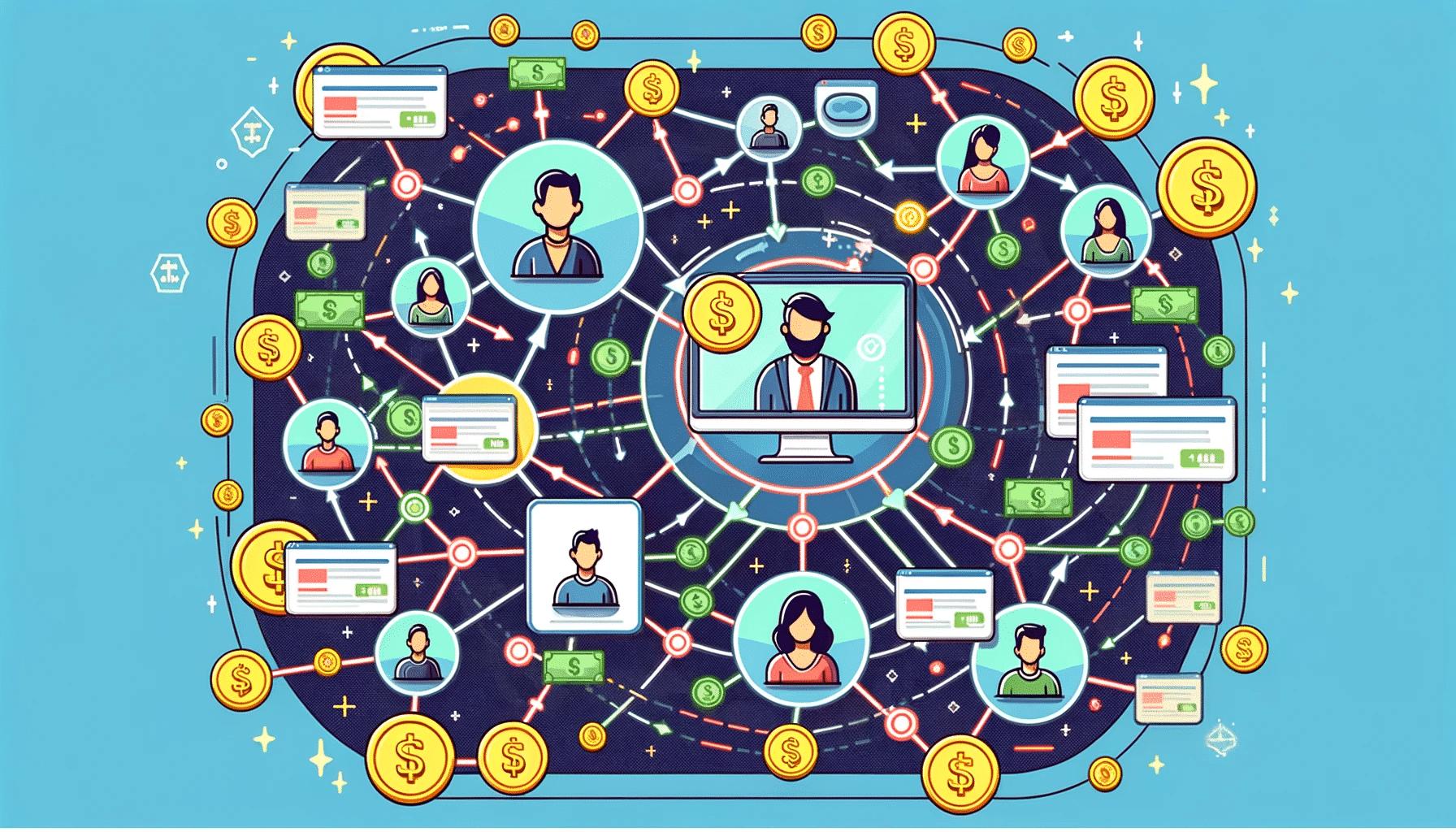 Here's how it works: A business has a product or service to sell. This business, seeking to increase sales and visibility, sets up an affiliate program.
Through this program, individuals or other businesses (affiliates) sign up and use the company's tools, like links or ads, to promote these products or services.
When a consumer clicks through these links and makes a purchase, the affiliate earns a commission, a predetermined percentage of the sale.
This model is powerful for businesses because it's performance-based; they only pay out when actual sales are made, which translates to a high return on investment. Affiliates do the legwork of marketing and draw in potential customers through various strategies – be it content marketing, SEO, or email campaigns.
All in all, an affiliate program can be a win-win: it can expand a business's reach without the risk associated with traditional advertising, and it provides affiliates with the opportunity to monetize their traffic.
8 Reasons Why Your Business Needs an Affiliate Program
Now, that you have understood what an affiliate program is and how it works, let's understand why your business needs an affiliate program to scale your revenue.
1. Access to New Audiences
One of the biggest benefits of affiliate marketing is getting in front of new audiences you wouldn't reach otherwise.
Affiliates already have an established following and readership that trusts them. When they recommend your product, it gets exposure to consumers who know and like the affiliate.
This allows you to grow your brand visibility and customer base. Affiliates already have an established following and readership that trusts them. When they recommend your product, it gets exposure to consumers who know and like the affiliate. This allows you to grow your brand visibility and customer base.
Having affiliates promote your offering also helps you save money on advertising costs.
Rather than paying for ads, you only pay affiliates after they drive a desired action like a sale. This makes customer acquisition more affordable.
2. Gain Data-Driven Consumer Insights
A major advantage of affiliate marketing is gaining direct access to data on your target audience. With each affiliate promotion, you can track clicks, conversions, demographics, and more for their followers who engage.
Analyzing this data provides valuable consumer insights you won't get from traditional ads.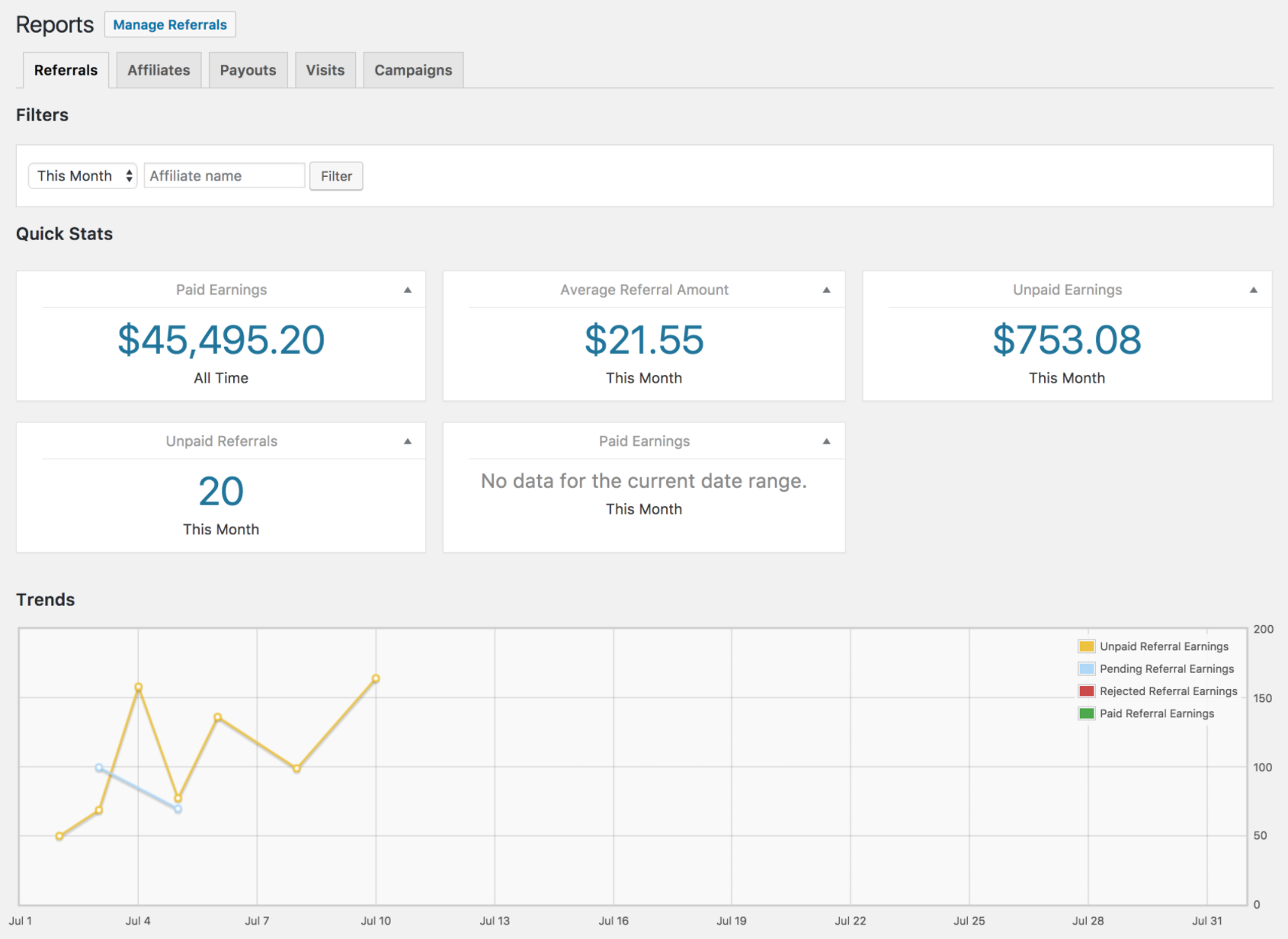 You can see nuances like the type of content that resonates best with each affiliate's fans and their purchasing habits. These insights allow you to refine marketing campaigns and product positioning based on real user data.
3. Increase Brand Credibility Through Influencer Endorsements
Research shows 92% of consumers trust recommendations from influencers over branded content. When affiliates showcase your product, it gets endorsed by a consumer opinion leader. This third-party validation builds credibility and trust in your brand.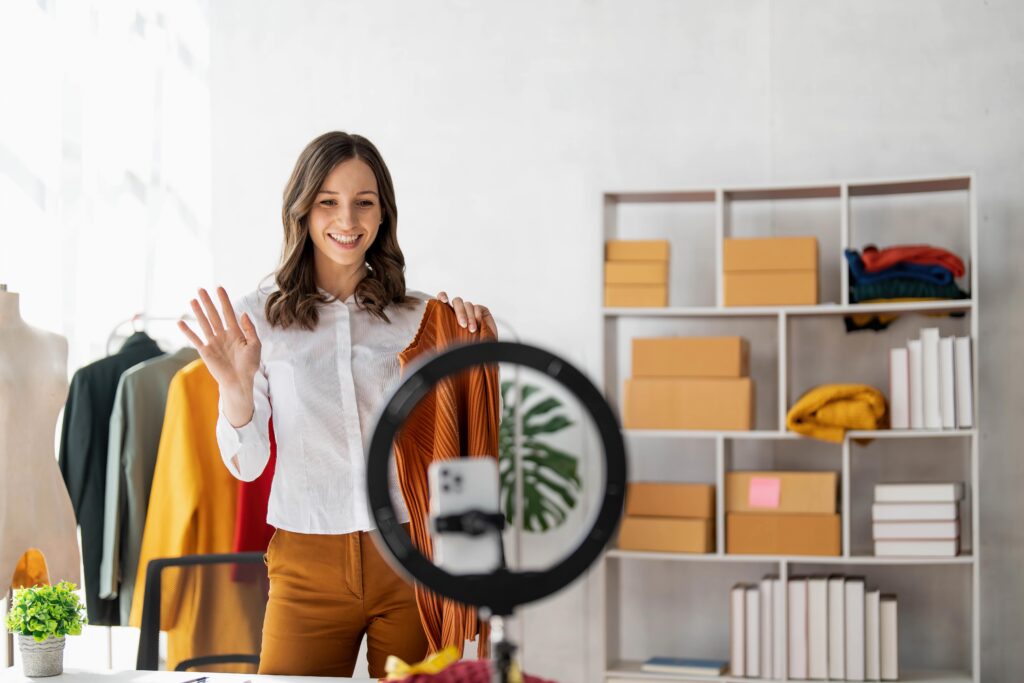 Viewers see real people they admire using your product and speaking positively about their experience.
This genuine endorsement holds more weight than a salesy corporate ad. It establishes your brand as a recommended choice in your industry.
4. Hyper-Targeted Promotions Across Multiple Niches
Every affiliate has a specific audience and niche they cater to.
This allows your brand to tap into multiple niches and demographics simultaneously. A mom blogger, tech YouTuber and fitness guru will attract completely different followers.
With affiliates, you can ensure your products get promoted in the most relevant niche channels. The targeting is hyper-specific so you reach consumers when they are most interested and receptive.
This amplifies conversion rates.
5. Cost-Efficient Scaling
Affiliate marketing stands out for its efficiency. Traditional advertising requires payment upfront without any guarantee of returns. In contrast, affiliate programs are performance-based. You pay commissions only when sales are made, making this a low-risk, high-reward scenario.
To optimize your affiliate program, consider tiered commission structures to reward higher-performing affiliates, incentivizing them to push harder for your business.
6. Flexiblility
When setting up an affiliate program, you get full control over its structure. You can define the commission rates, payment terms, tracking methods, promotion guidelines, and more.
Programs can be tailored to align with your business goals. For example, you can offer personalized support and resources to affiliates who drive high volumes of quality sales. Or require that they clearly disclose their partnership with your brand for full transparency with their audience.
This flexibility allows you to create a program that suits your needs and brand image. You also have the freedom to refine things over time as needed.
7. Drives SEO Value
When affiliates link to your website from their content, that helps build Domain Authority in the eyes of search engines. The more reputable sites that link to you, the more authoritative your own site appears.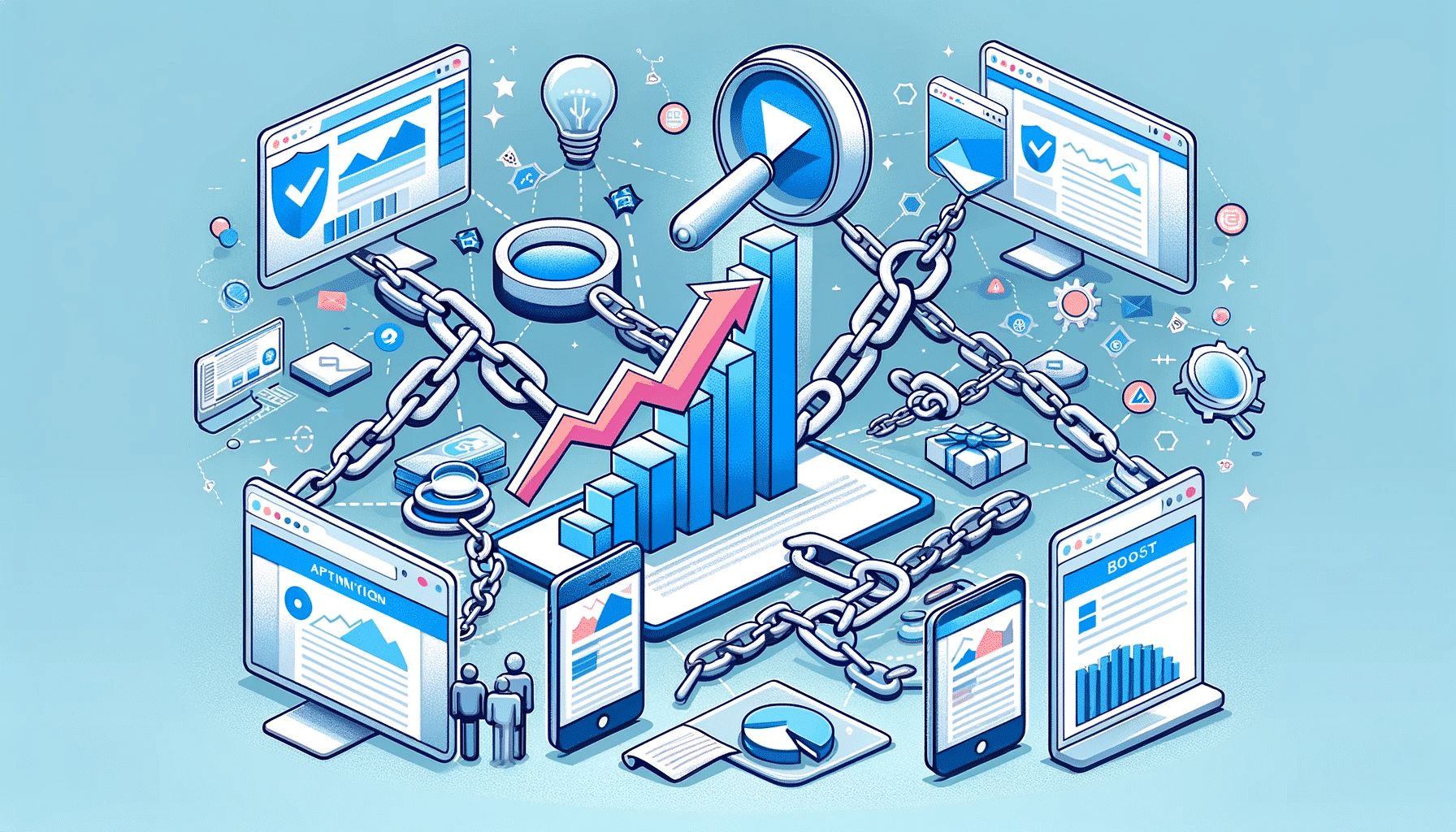 This can improve your search engine rankings and presence in SERPs. Affiliate links act as a form of backlink building and increase your site's visibility in organic results.
In addition, any content affiliates create about your products or brand also expands your online footprint. This inbound marketing material boosts findability across the web.
8. Turn Existing Customers into Affiliates
One of the best aspects of launching an affiliate program is that it allows you to generate sales from your customers' networks. When your satisfied buyers become affiliates, they can promote your products to their followers, expanding your reach.
Their personal recommendations tap into new audiences that trust them already. This leads to increased referrals and sales driven by real customers who authentically understand and value your products.
Rather than spending a lot on marketing, you can leverage engaged customers to become affiliates that drive real sales.
Next, Start Setting Up Your Affiliate Program
By now, it should be clear that an affiliate program is an invaluable growth tool for any business. The extended reach, revenue potential, and data insights make affiliate marketing essential in today's digital landscape.
However, knowing you need an affiliate program is only step one. The next vital move is setting up your program so you can start tapping into all those benefits.
When launching your first affiliate program, there's no better platform than AffiliateWP.
This all-in-one affiliate management plugin makes it simple to create an affiliate program directly within your WordPress site.
AffiliateWP integrates seamlessly with WordPress, supporting all the most popular eCommerce plugins like WooCommerce. The setup wizard allows you to activate your program in just minutes with virtually no technical know-how required.
Once installed, AffiliateWP handles all the heavy lifting of tracking links, reporting affiliate metrics, making payouts, and more. The intuitive dashboard also gives you full control to customize commissions, accept/reject affiliates, and manage every aspect of your program.
AffiliateWP comes loaded with advanced features to incentivize affiliates and maximize promotion of your products:
Vanity coupon codes
Custom Affiliate Landing Pages
Affiliate Portal
Lifetime Commissions
Direct Link Tracking
Scheduled Creatives
And much more…
In short, AffiliateWP provides everything you need to build a profitable affiliate program that drives serious results.
Ready to Get Started? Get AffiliateWP Today!
Let Affiliate Marketing Take Your Business to New Heights
After exploring the multitude of benefits an affiliate program provides, one thing is evident – this growth strategy is a must for any business looking to expand its reach.
Rather than paying for ads that may fail, you can leverage engaged partners who proudly share your brand when you incentivize them with commissions. It's a win-win model where you only pay when you profit.
If you want to learn more about affiliate marketing, check out more resources:
Now that you're equipped with the essentials of launching a seamless affiliate program, the moment has arrived to capitalize on this immense potential.
Get started risk-free with AffiliateWP's 14-day money-back guarantee. We're confident your brand will soar to new heights in no time!
So, why wait? Start your affiliate program today with AffiliateWP.