8 Best Strategies For Optimizing Affiliate Conversion Rates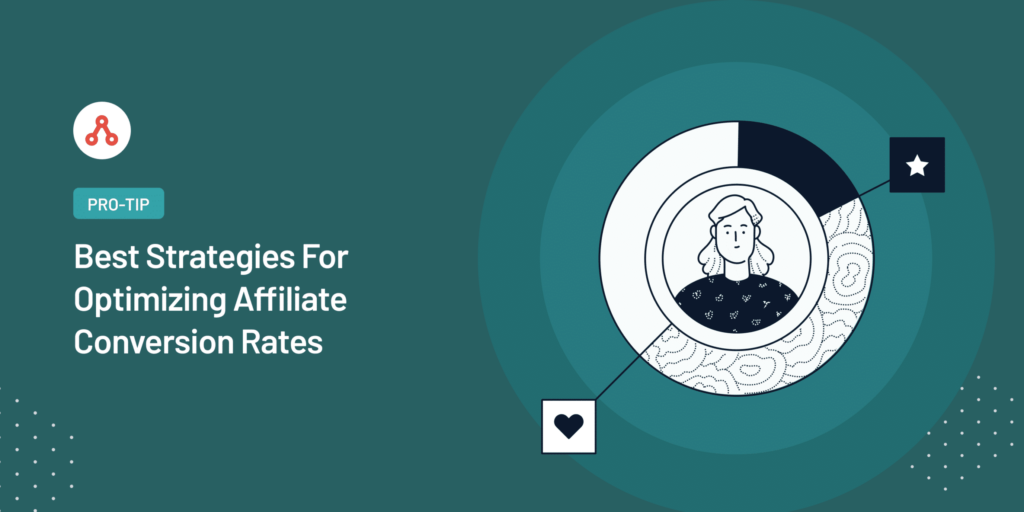 Are you looking for ways to optimize your affiliate conversion rates?
Simply having an affiliate program is not enough to guarantee success. You need to optimize your conversion rates to benefit from affiliate marketing truly. In fact, a 1% increase in conversion rates can result in a 10% increase in revenue.
We've put together this guide to share some best strategies for optimizing your affiliate conversion rates.
Conversion Rates vs. Traffic: Which is Important?
When running an affiliate program, many businesses only want people to visit their website.
Having a steady flow of visitors is essential, but it's not the only thing that matters. Ultimately, you want those visitors to turn into paying customers, so affiliate conversion rates are crucial.
Increasing your conversion rate means getting more from the visitors you already have instead of just trying to get more of them. If you get a lot of traffic but your conversion rates are low, it could hurt your affiliate program.
For example, let's say that 100,000 people visit your website every month, and 1% of them buy something.
That means every month you'll make 1,000 sales. Now, let's say you get 200,000 visitors a month, but your conversion rate goes down to 0.5%, still, you'll make 1,000 sales. This is the reason why having higher conversion rates is crucial.
But don't worry, if your conversion rates are low, this guide will help you make more money.
Let's look at some of the best strategies to increase affiliate conversion rates.
How to Optimize Affiliate Conversion Rates (Best Strategies)
Ready to boost your affiliate conversion rates and supercharge your affiliate program? With these simple and proven strategies, you can easily make your affiliate program a success.
Here are the best ways to increase your affiliate conversion rates:
1. Make It Easy for Affiliates to Find Affiliate Creatives and Other Resources
The Affiliate Area is a crucial component of any successful affiliate program, providing your affiliates with the tools and resources to promote your products or services effectively.
An easily navigable affiliate area makes it easier for affiliates to find the materials they need to promote your products and they are more likely to stick with your program if they find it simple to use.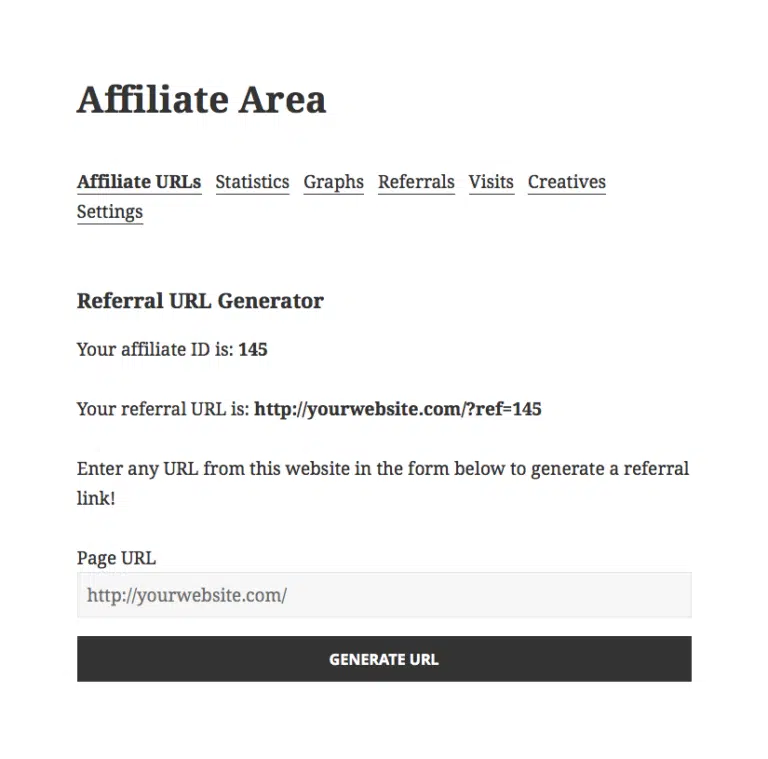 With an affiliate area, you can easily build lasting relationships with your affiliates, which in turn will help your affiliate conversion rates skyrocket.
And don't worry, customizing an Affiliate Area is a breeze with AffiliateWP as it comes with some awesome add-ons like Affiliate Area Tabs, Affiliate Portal add-on, and many more.
AffiliateWP also blends seamlessly with any WordPress theme and allows for extensive customization of the affiliate area.
By creating a supportive environment within the Affiliate Area, you can foster long-lasting relationships with your affiliates and drive growth for your online business.
2. Understand Affiliate Behavior and Help Them Sell More
Tracking and reporting are crucial for you and your affiliates to monitor performance and optimize marketing strategies.
Accurate tracking ensures that affiliates receive proper credit for their referrals, and real-time reporting enables them to make data-driven decisions.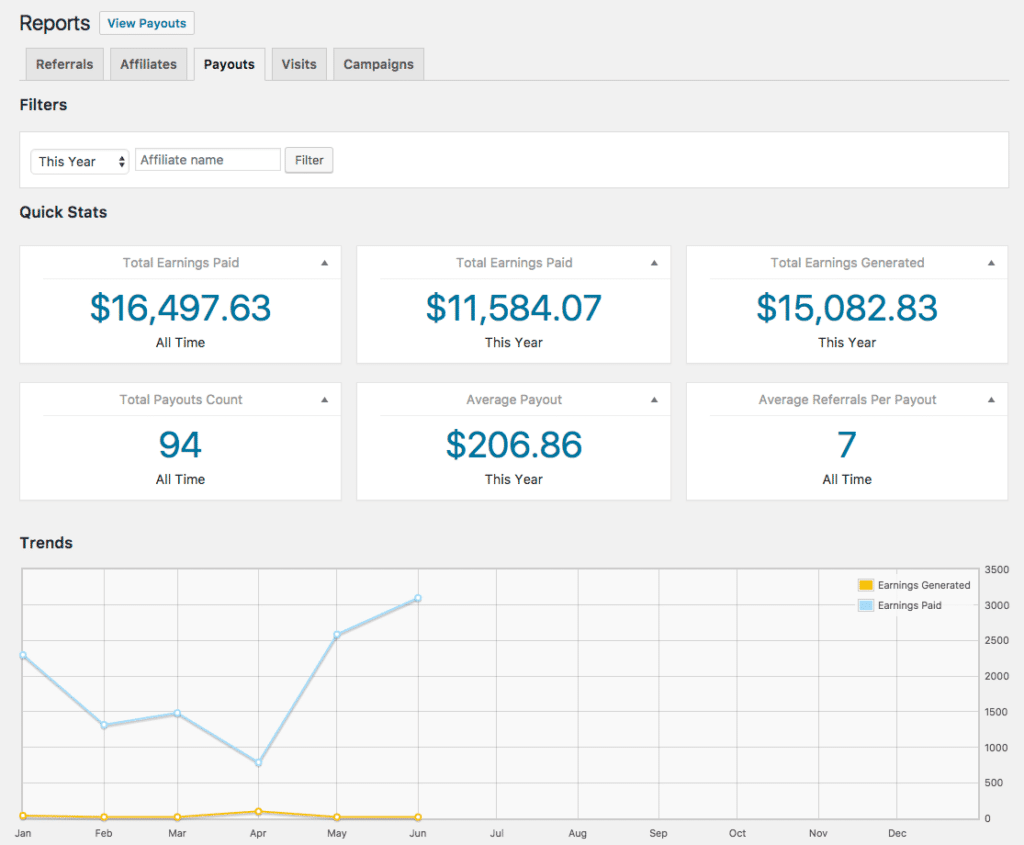 You can easily understand user behavior and if your affiliates are losing interest in your program with the help of proper analytic data.
Here is a list of the important KPIs, along with their explanations:
Referral: The primary objective – a transaction (or lead) generated via an affiliate link.
Visits: The number of individuals who access your website through affiliate links.
Unpaid Referral: Affiliate sales that are still pending payment.
Paid Referral: Affiliate sales that have been compensated.
Total Earnings: The cumulative value of your affiliate transactions.
Conversion Rate: The proportion of affiliate traffic leading to sales (ideally more than 10%), which offers an overview of the overall efficiency of your affiliates' promotional techniques.
Incremental Sales/Revenue: The increase in sales/revenue from new customers referred by affiliates. This standard measurement indicates the overall influence of your affiliate program on your business or the sales/revenue you would not have obtained without your affiliate endeavors.
Number of Sales Actions: The total number of sales actions stemming from your affiliate program. Similar to incremental revenue, this illustrates the overall impact of your affiliates in terms of total sales.
Active Affiliate Rate: The percentage of affiliates deemed "active" (determined by traffic, sales conversions, etc.; ideally more than 10%). This provides insight into your affiliates' engagement and your program's effectiveness in driving their activity.
Return On Ad Spend (ROAS): The overall affiliate revenue compared to the expenses of operating your affiliate program, including affiliate commissions. This demonstrates how much profit you are actually making after accounting for your costs.
Average Referral Amount (AOV): The average revenue generated from each successful transaction. This indicates the average value created by each affiliate conversion.
Traffic Growth: The variation in traffic volume to your website from affiliates and promotions. This highlights the overall impact your program has had on your website traffic.
AffiliateWP allows you to track important KPIs and collect valuable data to help optimize your affiliate program with its real-time reporting tools and add-ons.
You can easily compare the performance of your affiliates and find out your top-performing affiliates.
By providing your affiliates with up-to-date and accurate data, you empower them to optimize their promotional efforts, ultimately increasing conversion rates.
3. Offer Competitive Commission Rates
Attractive and competitive commission rates can help you recruit and retain high-performing affiliates.
Because your affiliate conversion rates highly depend on how interested your affiliates are in your affiliate program and that is only possible if they're properly incentivized.
By offering fair and motivating incentives, you encourage affiliates to put more effort into promoting your products or services.
You can set up various commission structures, such as percentage rates, flat fees, or tiered rates if you're using AffiliateWP. Not only this, you can use the Lifetime Commissions add-on in AffiliateWP and give your affiliates a bigger reward.
This extension links a customer to an affiliate for good, so that the affiliate gets a cut of the customer's future purchases.
These are some of the great benefits for affiliates, and they can make them much more eager to promote your products and services.
4. Utilize Coupons and Special Offers
Coupons and special offers are powerful tools for driving sales and increasing conversion rates.
They can incentivize potential customers to make a purchase and help affiliates promote your products more effectively by sharing unique coupon codes with their audience.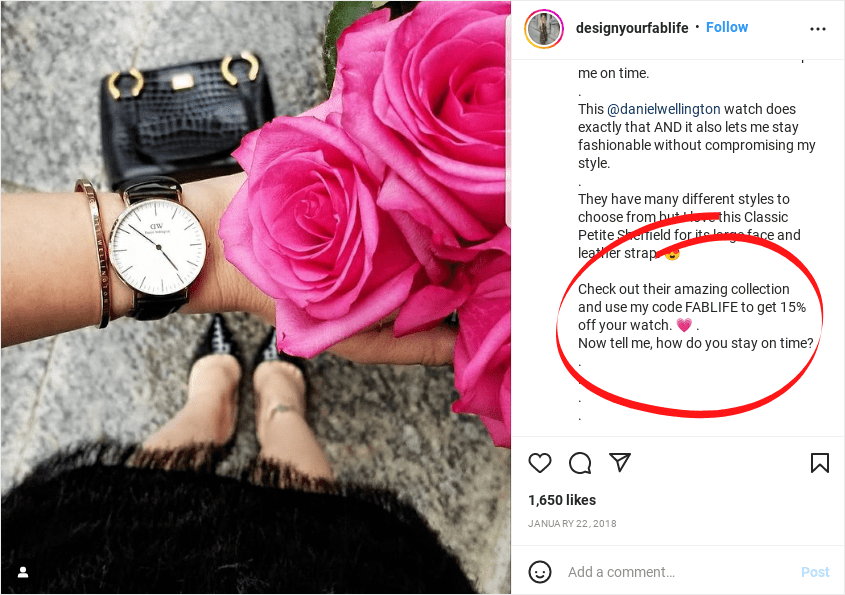 So, whenever a customer will make a purchase by using that specific coupon code, your affiliate will receive the attribution and a commission on the sale.
For instance, think about your buying journey. Do you love coupons? Yes, we all do. In fact, in a study, it was found that more than 85% of customers use coupon codes.
Remember, you won't see an improvement in your affiliate conversion rates unless your affiliates are able to take advantage of all the digital marketing tools at their disposal, coupon codes among them.
With AffiliateWP, you can create affiliate-specific coupon codes that are directly linked to the referring affiliate. This not only encourages affiliates to share the coupons but also helps you track their performance.

So take advantage of coupons and special offers to increase your affiliate's promotional efforts today, and use AffiliateWP to make it easier.
5. Provide High-Quality Marketing Materials
Providing your affiliates with high-quality marketing materials is essential for their success in promoting your products or services.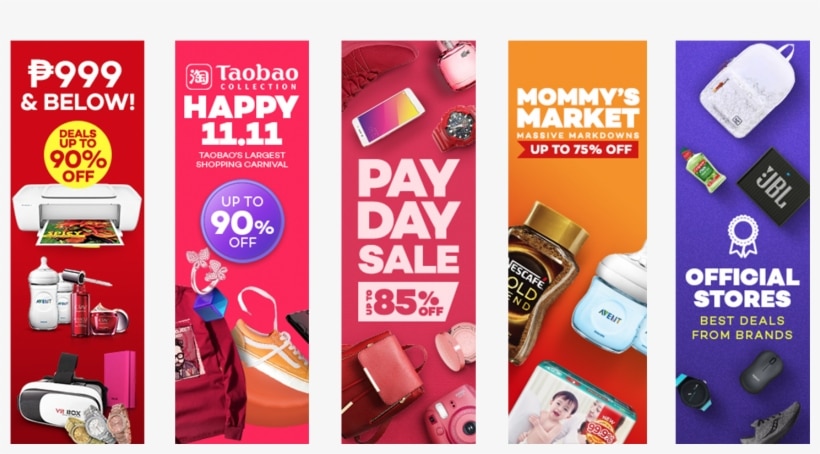 These materials include banners, promotional images, product descriptions, and email templates.
To make the most out of this strategy, you should upload and manage marketing materials in the Affiliate Area of AffiliateWP, making it easy for your affiliates to access and use them.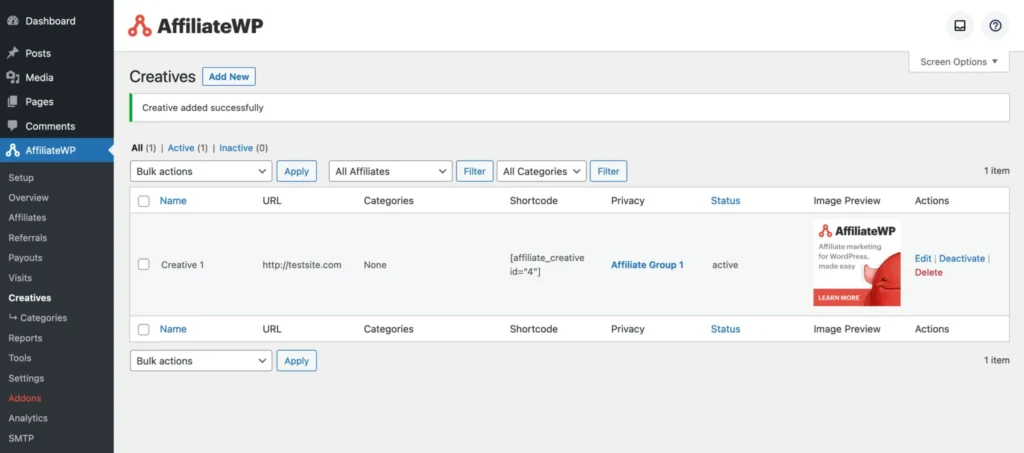 Offering professional and well-designed materials, you empower your affiliates to promote your products effectively, resulting in higher conversion rates.
6. Take Advantage of Content Marketing to Boost Conversions
Content marketing is a powerful strategy that can significantly increase affiliate conversion rates.
It involves creating and sharing valuable, relevant, and engaging content to attract and retain an audience, ultimately driving them to take action (such as making a purchase through an affiliate link).
There are a lot of benefits that content marketing can bring which will result in an increase in your affiliate conversion rates.
Like, content marketing can help you build trust and credibility with your target audience, increases brand awareness and visibility, and enhance your search engine optimization (SEO) efforts.
How can you perfectly use content marketing for your affiliate program? It's simple.
Try creating high-quality blog posts, articles, and guides related to your niche or products.
You can also share customer success stories or case studies showcasing the effectiveness of your products or services. Learn more about reaching your target audience with this guide.
7. Optimize Affiliate Support and Communication
Effective communication and support are essential for maintaining a successful affiliate program.
By providing timely and efficient support, you help your affiliates overcome challenges and improve their promotional efforts by fostering collaborative relationships with affiliates.
AffiliateWP allows you to use the Affiliate Area as a central hub for communication with your affiliates. Share important updates, announcements, and incentives to keep your affiliates informed and motivated.
Additionally, consider implementing a dedicated support channel, such as an email address or helpdesk, to address your affiliates' questions and concerns promptly.
By optimizing affiliate support and communication will increase your affiliate's commitment to your program, ultimately leading to higher conversion rates.
8. Retain Your Customers
Customer retention is vital for any business, as retaining existing customers is more cost-effective than acquiring new ones.
By focusing on customer retention by engaging with them via emails, newsletters, or social media, you not only increase your revenue but also create opportunities for your affiliates to earn repeat commissions.
AffiliateWP offers a feature called Lifetime Commissions, which allows you to reward affiliates for every future purchase made by their referred customers. This incentive encourages your affiliates to maintain relationships with their referrals and promote your products more effectively.
Or, you can also personalize customer interactions through tailored recommendations, offers, and communication. For example, you can give your first hundred customers a discount on their next purchase, and so on.
Focus on customer retention, and then, you can ensure continued revenue generation from satisfied customers who are more likely to make repeat purchases and recommend your products to others.
Ready to Skyrocket Your Affiliate Conversion Rates?
Getting higher affiliate conversion rates is easier than ever before, thanks to the above strategies that improve the performance of your affiliate program.
You can get the most out of your affiliate program by focusing on improving the user experience, giving personalized support, and using effective marketing techniques.
Want to take your affiliate program to the next level? Check out these helpful tools to help you on your way:
Don't wait for another second to improve your affiliate program and put yourself in a position to succeed.
Take advantage of the power of modern affiliate solutions today with AffiliateWP!