How to Get Influencers to Promote Your Products in 2023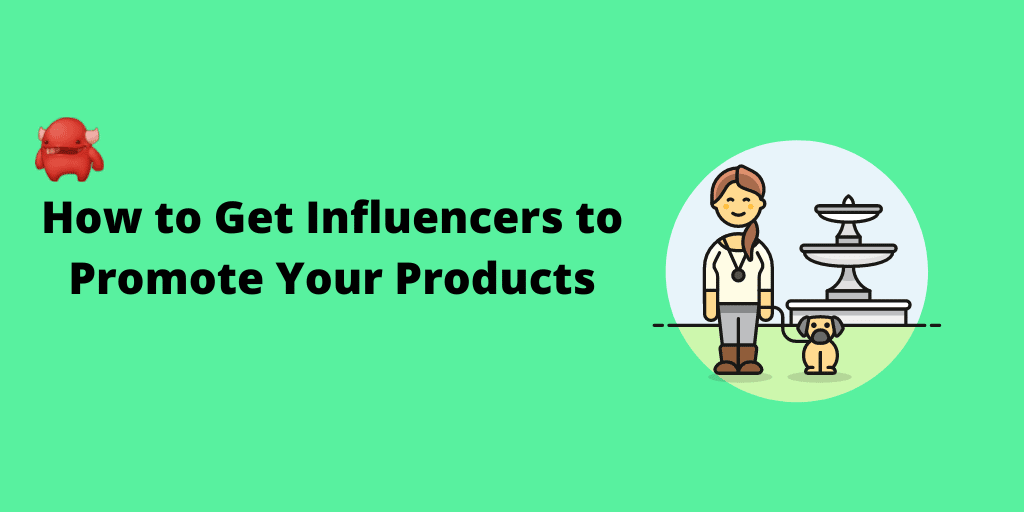 How can you get influencers to promote your products?
It's not always that easy, but with the right approach, and importantly, the right incentives, you can get engaged, authentic influencers to promote your products.
We take a look at some unique ideas you can use to attract top influencers.
Influencer Marketing vs Affiliate Marketing
You've landed on an article about influencer marketing, but it's on an affiliate marketing website, what's the deal?
Well, let's start out by saying influencer marketing and affiliate marketing are distinct, but there are plenty of blurred lines.
The differences are subtle, but they tend to be related to goals and reward systems:
Influencer marketing goal: exposure (growing social followers, getting likes, creating discussion)
Affiliate marketing goal: conversions (making sales, getting leads)
The thing is, when an influencer does a great job, it's undoubtedly going to lead to more conversions, and when an affiliate does a good job, it's undoubtedly going to lead to greater exposure. So, what about the differences in rewards?
Influencer marketing rewards: tend to be up-front (per-post, per-video)
Affiliate marketing rewards: tend to be commission based (flat rate, percentage of a sale)
Again though, sometimes affiliates get a bonus just for joining an affiliate program, and sometimes influencers might prefer to be paid on commission.
To add to the blurriness, you've got customer referrals, so where do they fit in? Your customers love your products and recommend them to their friends, so are they influencers of affiliates?
There are a lot of similarities, and therefore, you can use affiliate marketing software to encourage influencers to promote your products.
How Can Affiliate Software Help You Get Influencers to Promote Your Products?
Getting influencers to promote your products is a three-step process:
Finding the right influencers
Reaching out to them
Incentivizing them
Finding the Right Influencers
Finding the right influencers is all about fit. People can have hundreds of thousands of followers, but if your products aren't relevant to that audience, then you won't see the right results.
This is why micro-influencers (between 1k and 100k followers) are growing in popularity. They allow you to reach a much more targeted audience, something that's important for any type of digital marketing, and this results in the highest engagement rates.

The key to influencer outreach is in understanding your own marketing needs and using them to find the right influencers. For instance, your keywords should give you a good picture of the types of influencers you want to work with. People who are using your keywords as hashtags, or ranking well in Google for those terms are more likely to be aligned to what you're trying to achieve.
They're also more likely to be authentic.
If they're already talking about the things you're brand is talking about, then you already have a connection.
Naturally, the people who are going to be most connected to your brand are those people who already interact with it: your customers. So, how can you use their influence and experience with your product to grow your brand?
Here's where your affiliate marketing software can come in.
You can easily assign your customers affiliate coupons they can send to their friends and family. When these people make a purchase using the coupon, your customer gets a commission.
It's another viral form of marketing that can drastically increase your sales and get "influencers" to promote your products.
Reaching Out to Influencers
Once you've found the perfect influencer for your brand, the difficult part can be how you get them on board.
Lots of brands are investing in influencer marketing so big influencers certainly aren't starved of options. This means you've got to work on your value proposition.
What's in it for the influencer?
One of the great things about an affiliate marketing type commission structure is there's no limit to what someone can earn. Rather than saying, here's $500 for 10 posts, you can offer 20% of all the sales an influencer helps generate, which means there's no limit; the better they do, the more they get.
This can be a great way to grab an influencer's attention, but you've got to offer proof of what's possible. Getting influencers to promote your products is a lot like finding engaged affiliates, and many of the techniques are the same.
That's why it's important you've got good software like AffiliateWP. It allows you to create a program that's designed to help your affiliates thrive. They're able to track their referrals and use detailed analytics to maximize their earnings, which is going to be a big attraction for any influencer.
As you help your influencers/affiliates achieve big earnings, you can start to put together testimonials that will help you prove the value of your program. This can make all the difference when reaching out to influencers.
You're showing them exactly what's possible from your collaboration.
Incentivizing Influencers
Of course, one of the most important parts of any deal is going to be the incentive.
Influencers are trying to grow their businesses just as you are, so finding ways to incentivize them is important.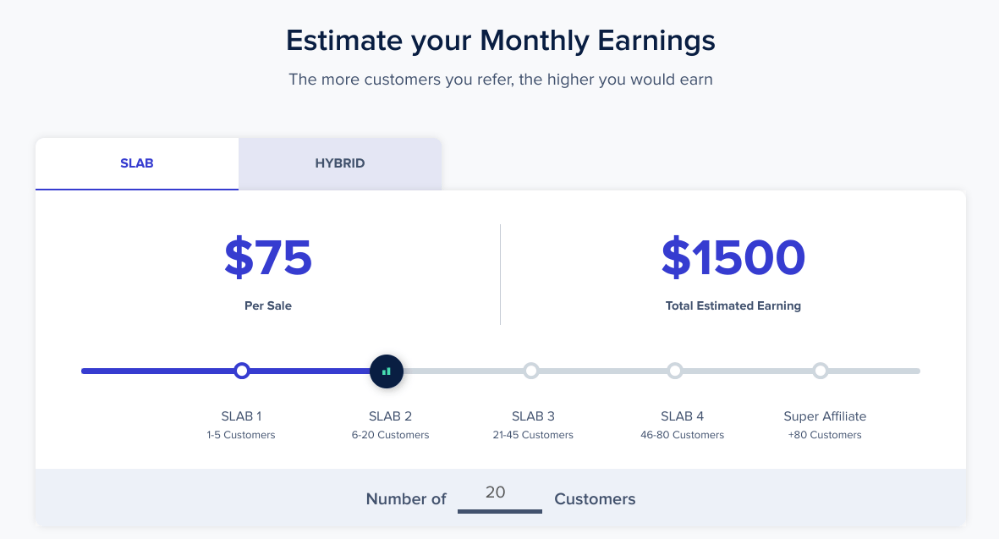 This is where a commission structure has certain benefits over up-front payment. It allows you to reward high performance and dangle extra incentives in front of your influencers. For example, one strategy to get more influencers to promote your products might look like this:
By combining these options, you're able to create an extremely enticing package of incentives.
While influencers might be looking to be paid upfront, you can create even more value for them using AffiliateWP.
Tips for Using AffiliateWP to Get Influencers to Promote Your Brand
As we've talked about, AffiliateWP is a great way to incentivize your influencers and showcase what they can achieve through a collaboration with your brand.
It also serves as an ideal platform to grow your influencer outreach while automating key elements.
Here are some handy tips to help you manage your influencer marketing with AffiliateWP.
Enable Influencers to Come to You
Ideally, an authentic influencer will already know and love your products. If this is the case, then you might find that they come to you rather than you reaching out to them.
Instead of always focusing on influencer outreach, AffiliateWP allows you to create a platform where bloggers, creators, and influencers can come to you. It provides a permanent feature on your website that's optimized to get influencers promoting your products.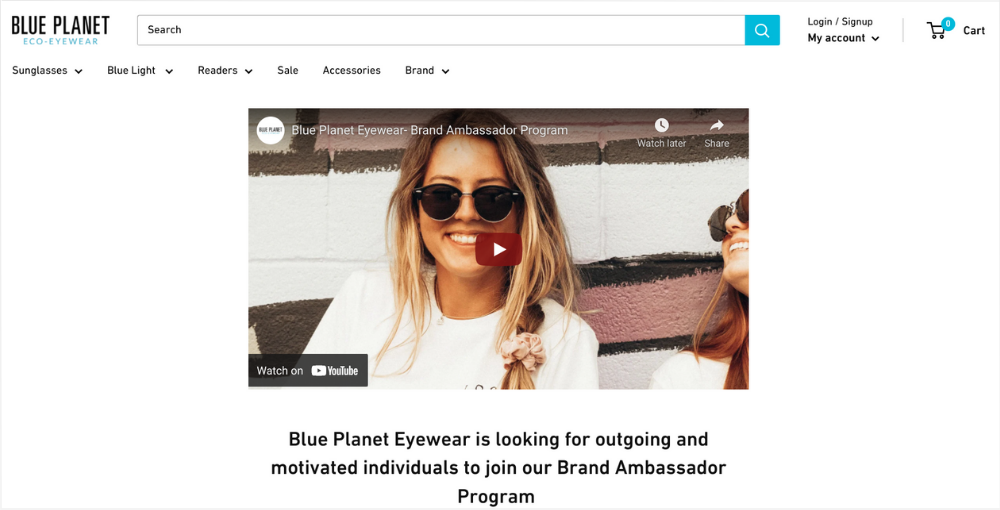 You never know who's going to drop by your website, but the right landing page means you're always ready.
Automate but Also Authenticate
AffiliateWP enables you to automate your sign-up process, referral tracking, and payouts. However, in your quest for a seamless influencer marketing program, you also want to ensure authenticity.
Make sure you're verifying each influencer you sign up so you know they're the right fit for your brand.
AffiliateWP is automatically set up so that you have to manually approve each influencer sign-up, and we recommend you keep this feature enabled. When you collaborate with an influencer, your business's reputation is on the line, so make sure you're doing the required research before you get influencers to promote your products.
Allow Influencers to Build Their Own Brands
One of the things you find with influencer marketing vs affiliate marketing is that with influencer marketing the person is the brand.
They need to be able to show a personal connection to the brand in order to influence, and AffiliateWP can help with this. Vanity coupon codes are perfect for influencers, as they allow them to create their own custom affiliate code.
Rather than entering a coupon at checkout that says XF4Z16, customers enter something meaningful that links back to the influencer, reinforcing the connection, and making it more of a personal recommendation.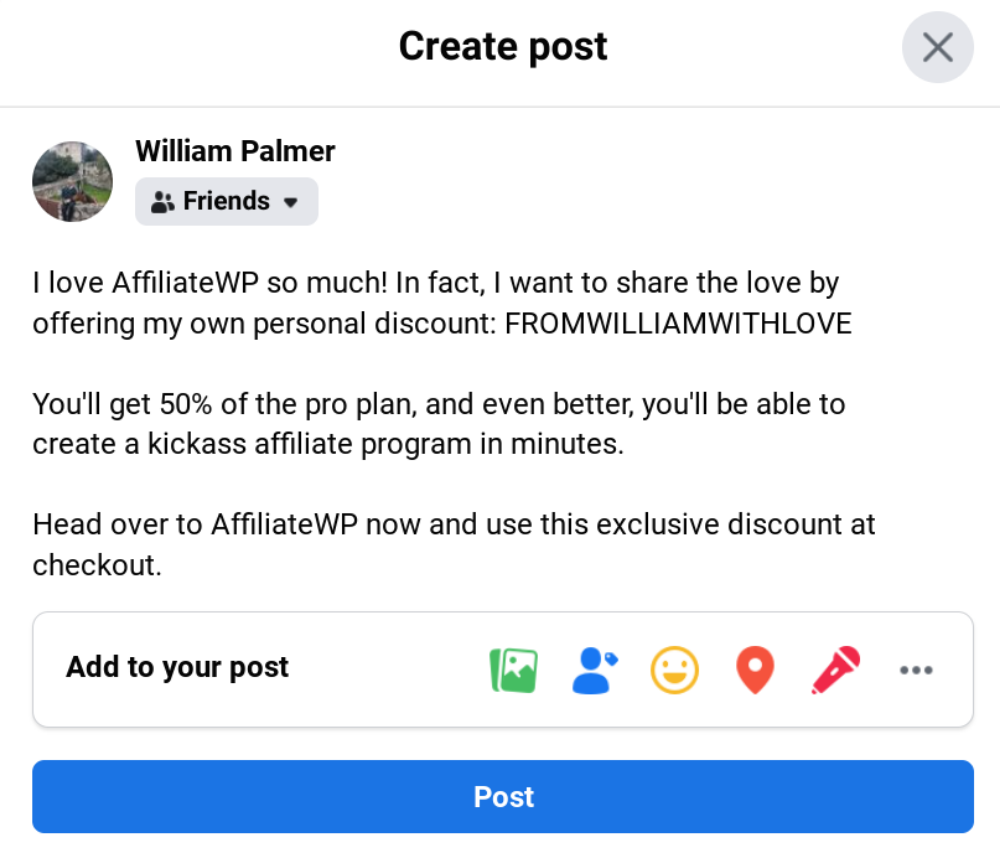 It might seem like a small difference, but it can have a powerful effect.
Make Your Creatives Available
Influencers tend to operate on social media, which is a highly visual space.
It's pretty likely that your influencers are experts at creating engaging images, videos, podcasts, and much more, but you need to do your bit as well. AffiliateWP allows you to add unlimited creatives to your affiliate dashboard, ensuring you give your influencers everything they need to succeed.
Not only is this somewhere you can share your creative assets, but it's also somewhere to share your knowledge and experience. Give your influencer helpful tips on marketing and selling your products, and it will help you to help them make more sales.
AffiliateWP Can Cut Across the Blurry Line
Don't worry about the distinction between influencer marketing and affiliate marketing: worry about what works for your brand.
If you're looking to get influencers to promote your products, then AffiliateWP can be exactly what you need.
Not only does it provide an automated platform for your influencer marketing efforts, but it also offers unique ways to incentivize collaboration. When you put features like sign-up bonuses, tiered rates, and vanity coupons to good use, then you'll find you're making extremely appealing offers to influencers.