8 Best Affiliate Marketing Blogs You Can't Miss in 2023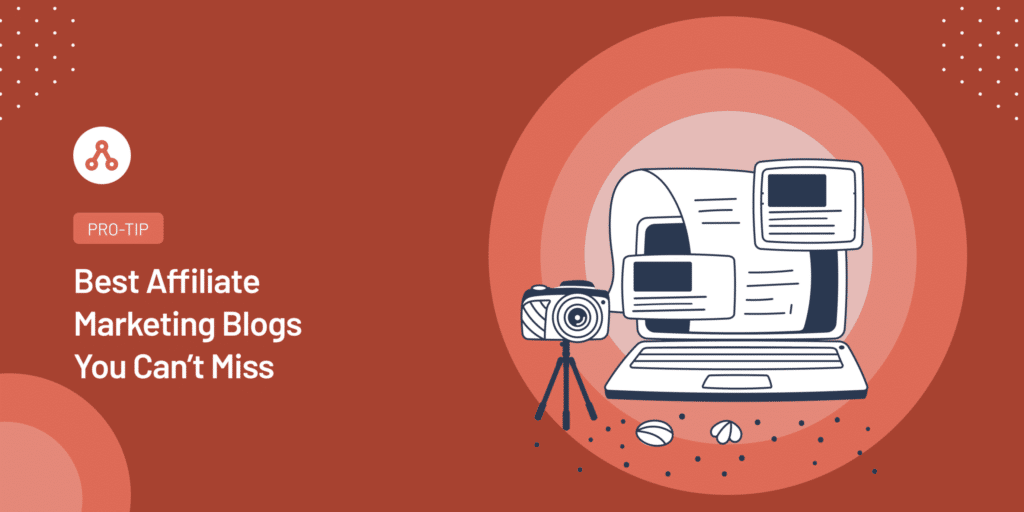 Ever felt like you're stuck in the affiliate marketing game? You're not alone.
So many people dive into affiliate marketing, dreaming of big earnings. But the truth? They end up lost and overwhelmed. But, don't worry, we've got your back!
In this article, we've shared the best affiliate marketing blogs you should follow today. These blogs are the roadmap you've been looking for your affiliate marketing success.
They'll show you how to earn more, market better, and avoid the mistakes keeping you from your dream income.
Why You Should Read Affiliate Marketing Blogs (Reality)
Reading blogs can make you a better affiliate marketer.
How?
Well, think of marketing blogs as your free classroom. The people who write these blogs are experts.
They have been doing affiliate marketing for a long time. They know what works and what doesn't. So, when you read their blogs, you learn from their experience, which helps if you're starting out.
For example, let's say you are new to affiliate marketing. You might not know the best ways to use social media for your business. But a good blog can teach you this. It can show you how to create posts people want to click on or onboard the right affiliates. It can also tell you the best times to post so that more people see your stuff.
But what if you're not new? What if you've been doing affiliate marketing for a while? Well, the world of affiliate marketing keeps changing.
There are always new tools and tricks coming out. Reading blogs can help you, too, as an experienced marketer by keeping up to date.
So, are you ready to learn and grow? Great, because now, we will look at some of the best affiliate marketing blogs you should follow.
Best Affiliate Marketing Blogs to Follow Right Now
There are tons of blogs on affiliate marketing, but following each would not be a wise decision.
We've gathered a list of top affiliate marketing blogs to make it easier for you. They can teach you about affiliate marketing to make money and expand your business.
So, let's begin!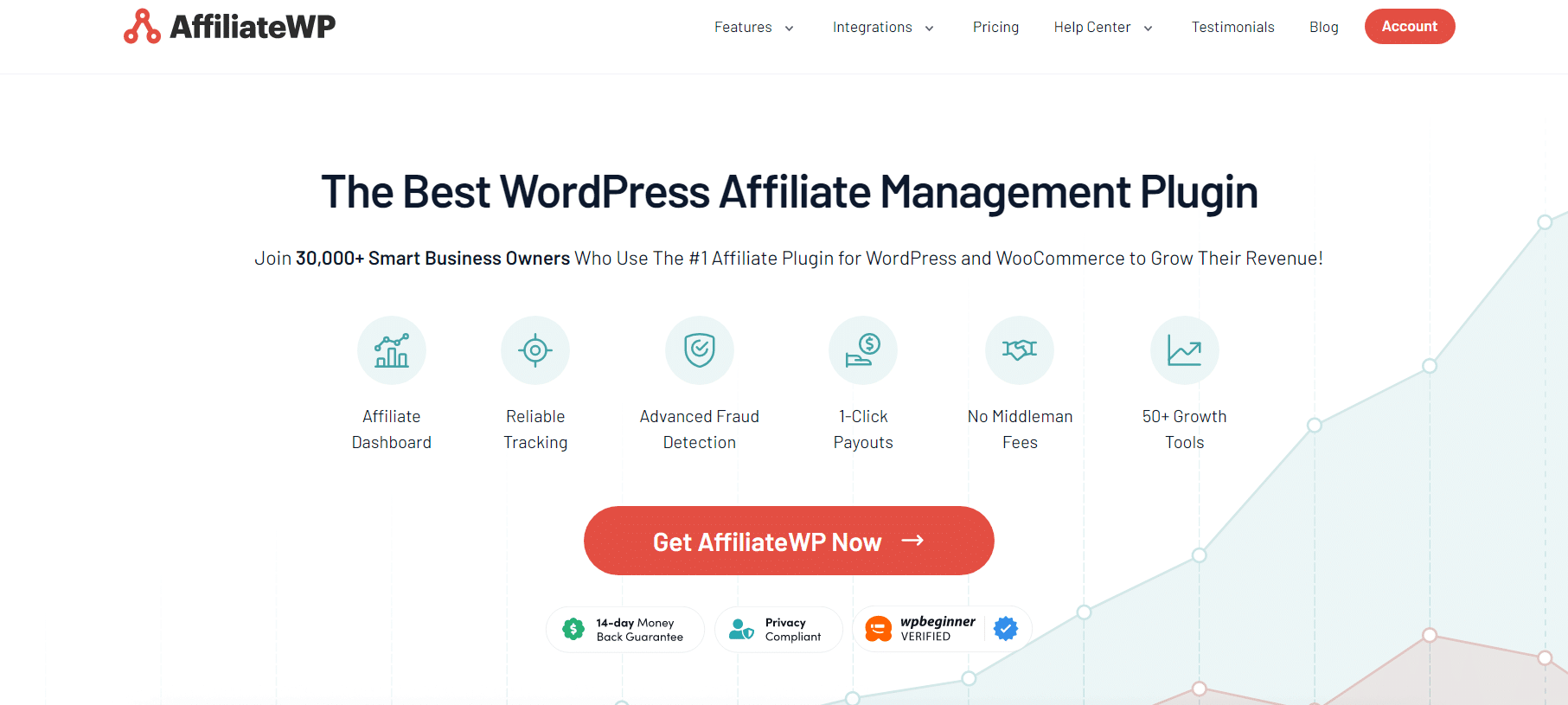 Who Runs This Blog?
The AffiliateWP Blog is managed by the team behind the popular AffiliateWP software, which helps businesses run and manage affiliate programs.
Though our core focus is our best affiliate management software that helps businesses and marketers like you to increase your revenue, our blog serves as a treasure chest of insights, tips, and advice on affiliate marketing and program management.
Why You Should Follow the AffiliateWP Blog
AffiliateWP Blog is an excellent resource if you're a business owner looking to set up an affiliate program or an affiliate marketer wanting to optimize your strategy. They cover various topics, including selecting the right affiliates, starting an affiliate program, and the latest trends in the industry.
Here's why you should follow the AffiliateWP Blog:
Expert Insights: Our blog posts are usually written by an enthusiastic team. That means you're getting high-quality, reliable information every time.
Comprehensive Guides: Our blog posts often include step-by-step guides and tutorials that are easy to follow. They break down complex topics into digestible chunks, perfect for those new to affiliate marketing.
Data-Driven: They often back up their recommendations with data and real-world case studies, which adds an extra layer of credibility to their advice.
The Best Part About AffiliateWP Blog
The standout feature of the AffiliateWP Blog is the balanced approach to content. It doesn't just serve businesses looking to set up affiliate programs and provides valuable resources for individual affiliate marketers.
This dual focus makes it a one-stop shop for all things affiliate marketing.
Revenue from Affiliate Marketing
We're all about delivering valuable, insightful content on our blog, rather than focusing on affiliate income. Our main goal is to enrich your knowledge and help you generate more affiliate revenue.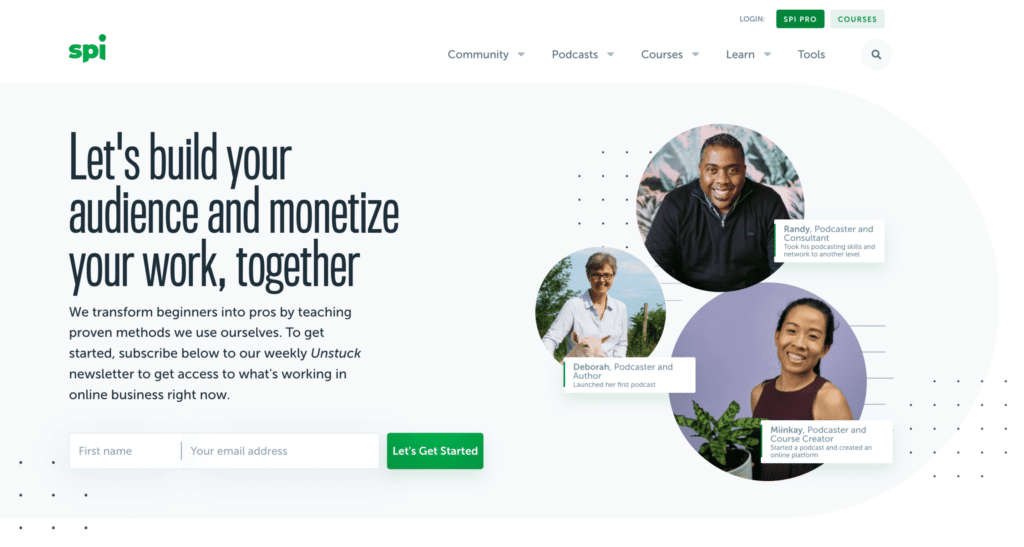 Who Runs This Blog?
Pat Flynn is the man behind SmartPassiveIncome.com. He started this blog in 2008, chronicling his journey from selling an eBook to becoming one of the industry's leading voices in affiliate marketing.
Why You Should Follow SmartPassiveIncome.com
Here are compelling reasons to make SmartPassiveIncome.com your go-to resource for affiliate marketing:
Trustworthy Guidance: Pat Flynn is well known for his honesty and transparency. He shares the good, the bad, and the ugly of affiliate marketing, which is invaluable for beginners.
Diverse Content Formats: Pat Flynn regularly uploads podcasts, YouTube videos, and blog posts, offering different learning methods.
Detailed Insights: Spending just an hour a day on his blog will provide you with an in-depth understanding of affiliate marketing, including tips, tricks, and strategies that have been proven to work.
The Best Part About SmartPassiveIncome.com
The best thing about Pat Flynn's blog is the comprehensive nature of the content. You'll find well-structured courses, podcasts, blog posts, and case studies. Pat leaves no stone unturned when sharing his extensive knowledge of affiliate marketing.
Revenue from Affiliate Marketing
Pat Flynn makes around $100,000 every month through affiliate marketing. According to him, these earnings come without aggressive sales pitches or spammy tactics, which speaks volumes about his expertise and the quality of his blog.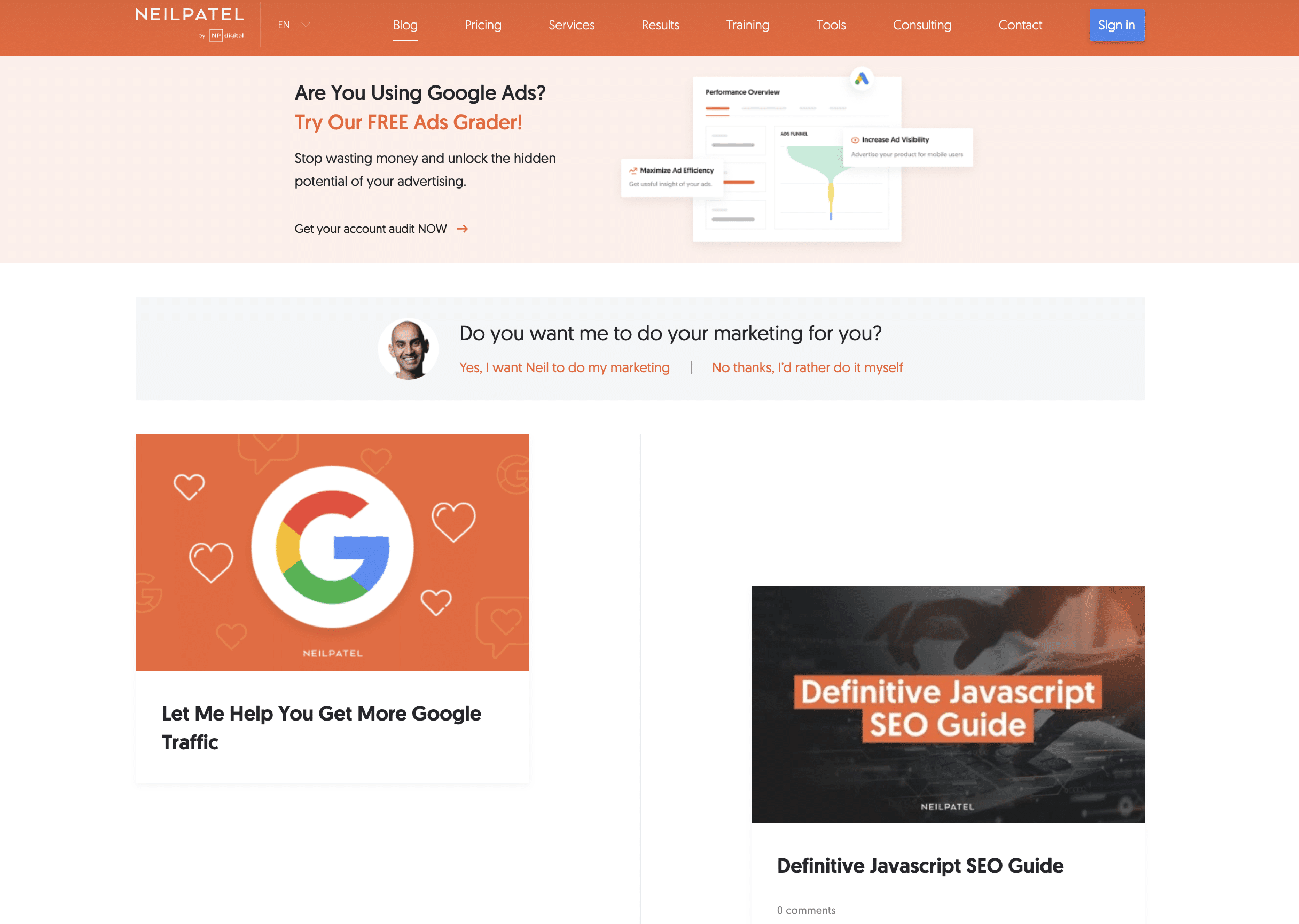 Who Runs This Blog?
Neil Patel, a marketing expert with years of experience, is the powerhouse behind this popular blog. He's got his fingers on the pulse of affiliate marketing, SEO, and all things digital.
Neil is your go-to person if you're confused by niche selection, website growth, and coding complexities.
Why You Should Follow Neil Patel's Blog
Neil's blog is a one-stop shop for anyone looking to master affiliate marketing and digital advertising. Neil's insights can elevate your game whether you're a newbie or a seasoned pro.
Why? Here are a few reasons:
Comprehensive Learning: Neil offers a wealth of information through blog posts and complementary YouTube videos. It's like getting a double dose of marketing wisdom!
SEO Guru: Neil is renowned for his expertise in SEO. His tips can be a game-changer if you want to boost your site's visibility.
Credibility and Authority: Neil has built a reputation for providing tried-and-tested solutions over the years. Following his advice can help you establish your credibility in the market.
The Best Part About Neil Patel's Blog
What stands out about Neil's blog is its breadth and depth. It covers everything from the nitty-gritty of HTML coding to grand strategies for online visibility.
After spending time on his blog, you'll find yourself educated, informed, and ready to tackle the digital world.
Revenue from Affiliate Marketing
Neil Patel has not publicly disclosed the details of his affiliate marketing income. But given the value he provides, it's clear that the blog's primary aim is to educate and empower its audience.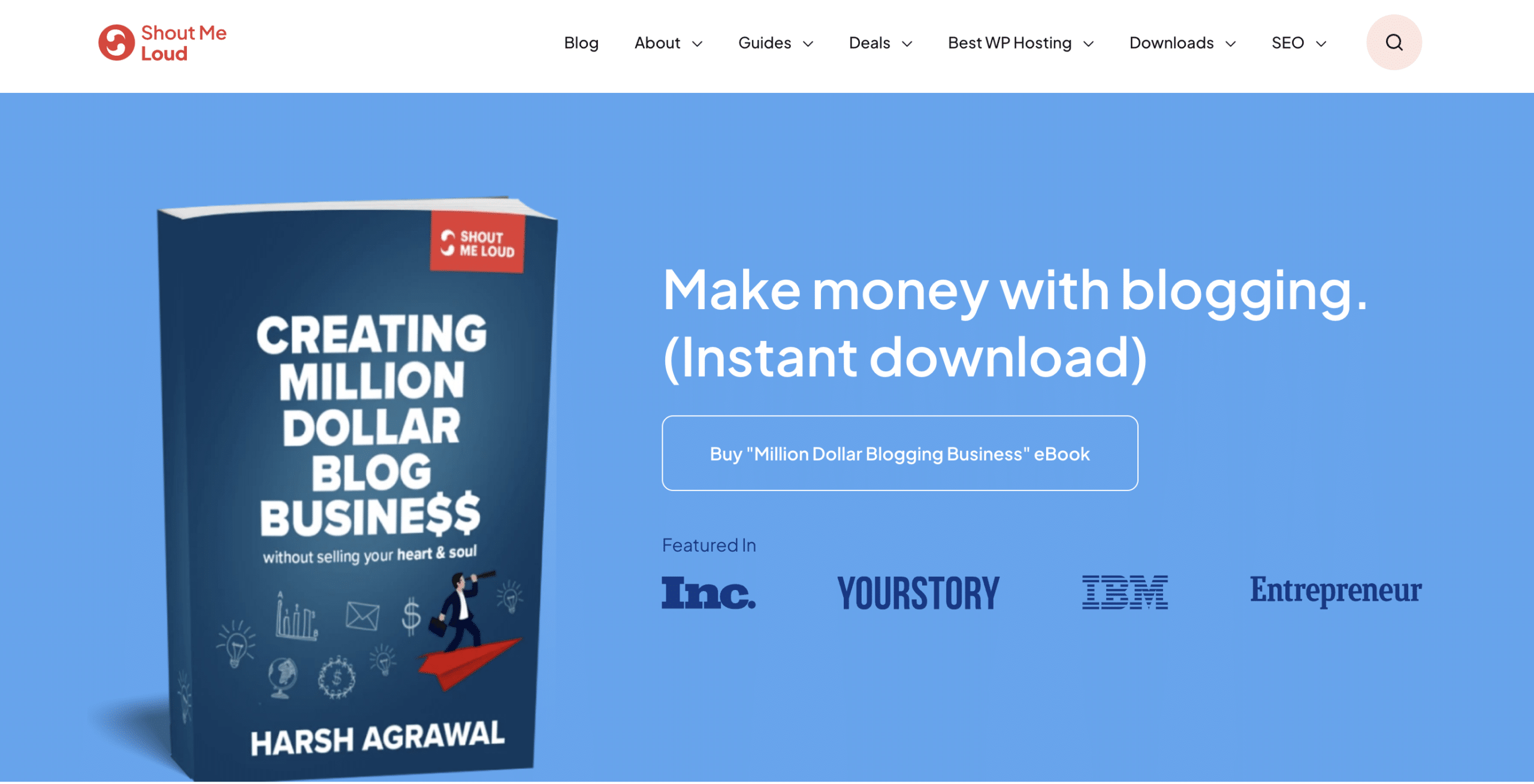 Who Runs This Blog?
Harsh Agrawal is one of India's most accomplished affiliate marketers. He started blogging in 2008, and his blog, ShoutMeLoud, has become a well-respected resource for tips on technology, SEO, WordPress, and affiliate marketing.
Why You Should Follow ShoutMeLoud
Here's why Harsh's blog should be on your must-read list:
Veteran Insights: Harsh has been in the affiliate marketing scene for quite some time. He knows the ins and outs and shares this valuable knowledge through his posts.
Beginner-Friendly: If you're new to blogging, SEO, or affiliate marketing, you'll find his blog incredibly helpful. Harsh lays things out in an easy to understand manner.
Case Studies: Harsh frequently shares real-world examples and case studies. This gives you practical insights into driving traffic and making money online.
The Best Part About ShoutMeLoud
What sets ShoutMeLoud apart is Harsh's commitment to educating others. He even organizes blogging camps across India to raise awareness about the power and importance of blogging.
Revenue from Affiliate Marketing
Harsh has diversified income stream, including AdSense, consulting, and affiliate marketing.
ShoutMeLoud's 5-year affiliate income report was shared recently by Harsh Agarwal, who disclosed that he made millions through affiliate marketing in the last five years.
Check out his affiliate marketing income report.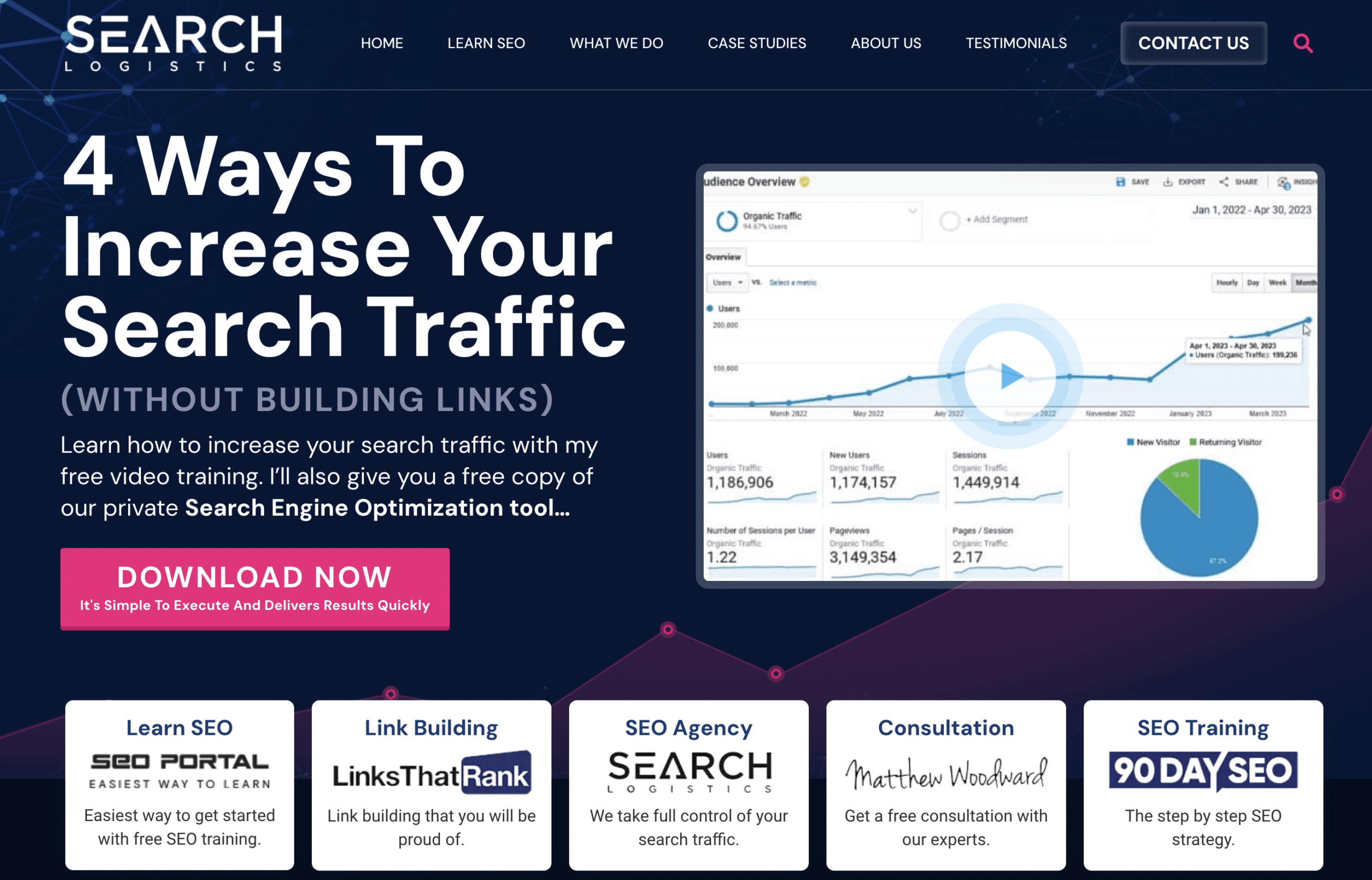 Who Runs This Blog?
Matthew Woodward is the driving force behind this blog, attracting a massive readership of over 291.2K monthly. He's a guru in affiliate marketing, link building, and all things traffic-related.
Why You Should Follow Matthew Woodward's Blog
Wondering why Matthew's blog should be your go-to source for affiliate marketing? Here's why:
Traffic, Traffic, Traffic: The online world thrives on traffic, and Matthew is a master at pulling in crowds. You'll find plenty of golden nuggets here if your main goal is to drive traffic to your blog or affiliate links.
Case Studies: This isn't just another blog with random tips. Matthew puts a lot of effort into curating comprehensive case studies that provide actionable insights. You get to learn from real-life scenarios, which is priceless.
Wide Range of Topics: Whether you're interested in improving your position in search engine results or boosting your website visits, you'll find the information you need on Matthew's blog.
The Best Part About Matthew Woodward's Blog
What sets Matthew's blog apart is his extensive collection of case studies. These aren't just shallow overviews; they offer deep, valuable insights into the what, why, and how of successful affiliate marketing.
This blog is a gem for anyone who values learning from experience.
Revenue from Affiliate Marketing
The exact figures of Matthew Woodward's earnings from affiliate marketing are not publicly disclosed.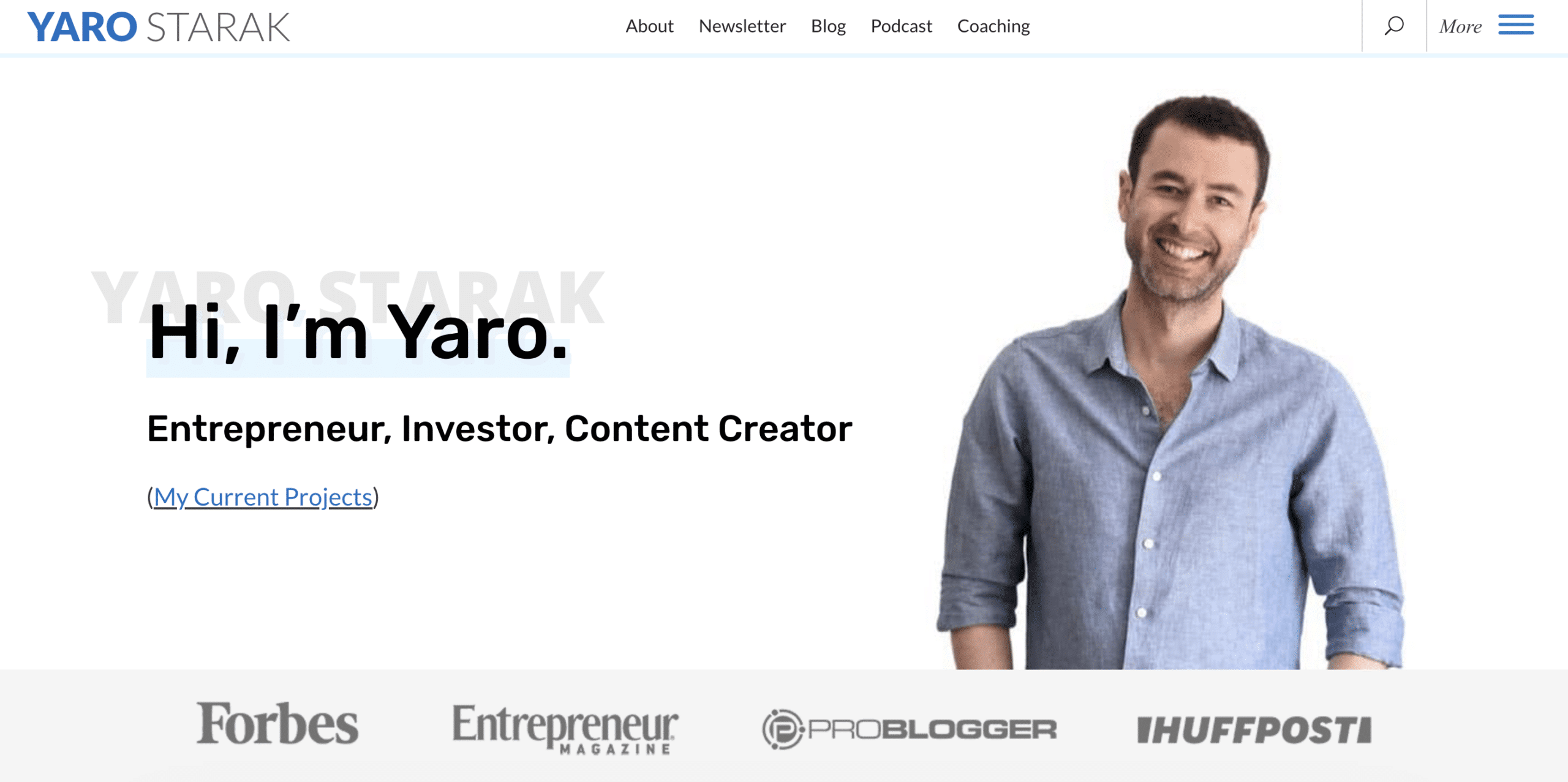 Who Runs This Blog?
The man behind Yaro.Blog is Yaro Starak, a seasoned blogger and entrepreneur. He brings years of experience in multiple industries, which he generously shares to help others grow their online businesses.
Why You Should Follow Yaro's Blog
Here's why Yaro's blog is worth your time:
Business Model Focus: Unlike many other blogs that scatter their attention, Yaro focuses on specific online business models. He'll teach you how to create a blog, grow an email list, and even sell digital products.
Diverse Media: From podcasts and videos to articles and online courses, Yaro leverages various types of content to provide a comprehensive learning experience.
Real Earnings: Yaro is transparent about his income, claiming to make around $5,000 monthly from his blog. This lends a lot of credibility to his advice.
The Best Part About Yaro.Blog
What stands out about Yaro's blog is its holistic approach to online entrepreneurship. Whether you're interested in starting a digital education company or exploring website arbitrage, Yaro's got you covered. And with his monthly earnings as proof, you know his strategies are worth considering.
Revenue from Affiliate Marketing
Yaro openly shares that he makes around $5,000 or more per month through his blog. His primary revenue sources aren't limited to affiliate marketing but extend to selling digital products and services.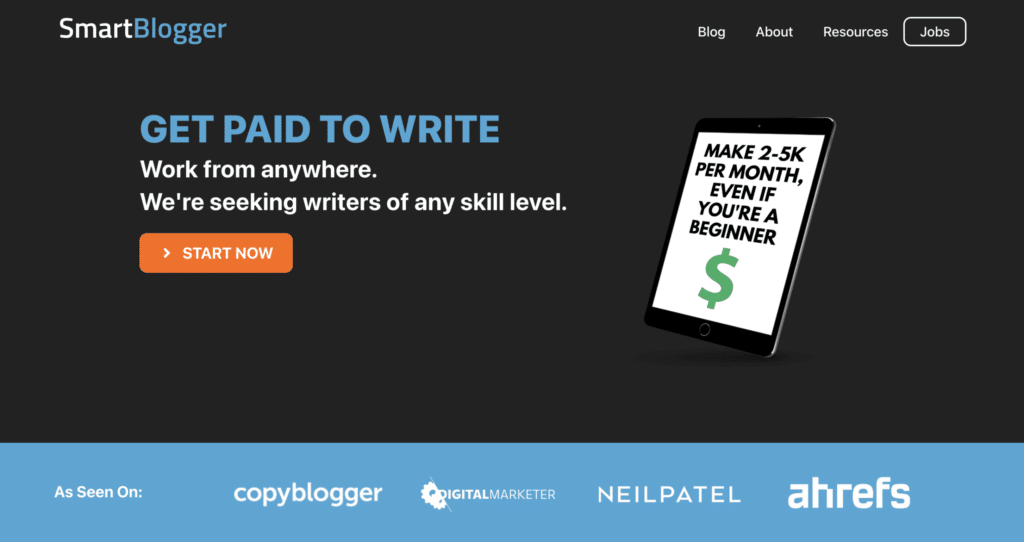 Who Runs This Blog?
Jon Morrow is the man behind SmartBlogger. This blog started in 2012 and has become a big deal in the blogging world. With millions of readers and over 300,000 email subscribers, it's a place many people trust.
Why You Should Read SmartBlogger
Here's why you should keep an eye on SmartBlogger:
Writing Tips: If you love writing and want to improve, this is your place.
Content Marketing: Learn how to share your writing in a way that people will notice and love.
Money Matters: Want to make money online? Jon shares secrets on how to do it right.
WordPress: Get the 411 on using WordPress, the tool that powers most blogs.
The Best Part About SmartBlogger
The best thing? It's all about quality. Every article is like a mini-course, teaching you about writing, blogging, and how to succeed online.
Revenue from Affiliate Marketing
The exact numbers aren't public, but the focus is more on giving you great advice than anything else.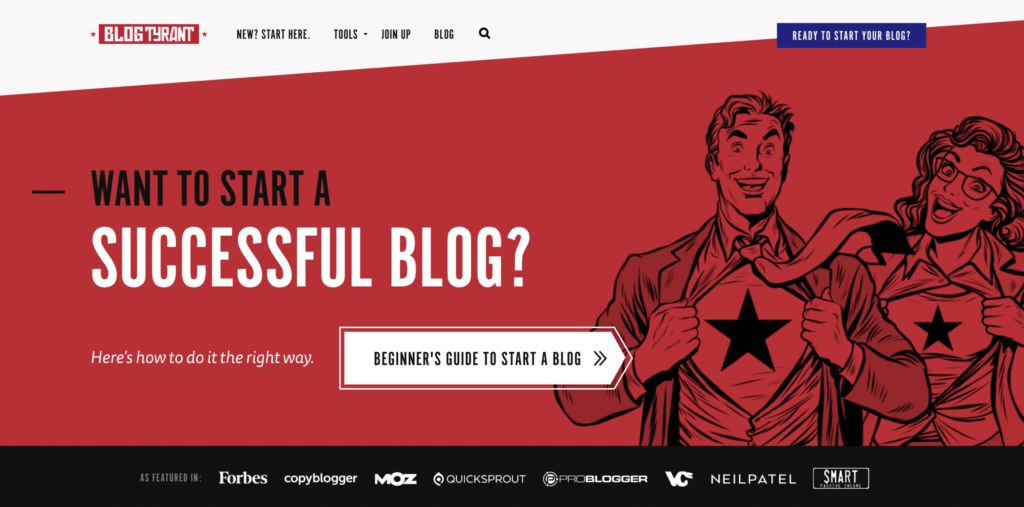 Who Runs This Blog?
Founded initially by Ramsay, Blog Tyrant is now managed by Awesome Motive. They're the same people behind big names like WPBeginner and OptinMonster.
Why You Should Read Blog Tyrant
This blog is all about making you a blogging genius. You should read it because:
Tutorials: They guide you through every step of building a blog. It's like a blogging class, but free.
Product Reviews: They check out the tools you might need, so you don't have to guess what's best.
Business Tips: BlogTyrant also gives tips on turning your blog into a business you can run from your couch.
The Best Part About Blog Tyrant
What's super cool about BlogTyrant is the tried-and-tested advice they offer. They've been sharing helpful tips and tools since 2010. They give you the real deal, no fluff.
Revenue from Affiliate Marketing
The income details are a bit of a mystery, but the main goal of the Blog Tyrant is to help you succeed. So, the focus is on providing awesome advice to help you work from home.
Comparing the Best Affiliate Marketing Blogs at a Glance
Here's a summary of all the best marketing blogs that you should follow today:
| Blog Name | Who Runs It | Why You Should Follow | Revenue from Affiliate Marketing |
| --- | --- | --- | --- |
| AffiliateWP Blog | AffiliateWP Team | Balanced approach for businesses and marketers | Not publicly disclosed |
| SmartPassiveIncome.com | Pat Flynn | Comprehensive educational content | Around $100,000/month |
| Neil Patel's Blog | Neil Patel | Depth and breadth of content | Not publicly disclosed |
| ShoutMeLoud | Harsh Agrawal | Commitment to education | Millions in the last 5 years |
| Search Logistics by Matthew Woodward | Matthew Woodward | Extensive collection of case studies | Not publicly disclosed |
| Yaro.Blog | Yaro Starak | Holistic approach to online entrepreneurship | Around $5,000/month |
| SmartBlogger | Jon Morrow | High-quality, in-depth articles | Not publicly disclosed |
| Blog Tyrant | Awesome Motive | Tried-and-tested advice | Not publicly disclosed |
It's Your Turn to Shine in Affiliate Marketing
You don't have to be a tech whiz or a marketing guru to dive into affiliate marketing.
It all boils down to learning, and that's the reason why reading awesome marketing blogs is a great way to succeed.
Want to keep boosting your affiliate marketing game? Here's some reading material to get you going even further:
And if you're looking for an all-in-one solution to kickstart or level up your affiliate marketing business, look no further than AffiliateWP.
So, are you ready to up your game and see that revenue soar?