Don't just create an affiliate program, create an irresistible one!
It's easy to create an affiliate program, what's more challenging is creating one that appeals to the right affiliates and motivates them to make sales.
With these ten simple steps, you can take your affiliate program to the next level, and you might find it makes a big difference to your business as a whole.

What Is an Affiliate Marketing Program?

An affiliate marketing program allows third parties to receive a commission for helping you sell your products or services.
When you create an affiliate program, you allow affiliates to help market your products and services, sending you referrals in return for a commission. With modern affiliate marketing software, you're able to track where your customers originated from, so the affiliates who send you customers can get paid accordingly. It's a simple process:
Affiliates sign up to your affiliate marketing program
They download personalized links that allow you to identify when your website visitors have been referred by one of your affiliates
When an affiliate sends someone to your website and they make a purchase, the affiliate receives an agreed-upon commission.
Essentially, you're putting together a worldwide network of marketers to help promote your business.
Why Create an Affiliate Marketing Program?

There's very little to lose from creating an affiliate marketing program if you have the right software to help you run it.
The software is your only upfront cost (although you have the option to pay for it monthly), and in AffiliateWP's case, you can get started for as little as $149 a year. The benefits this opens you up to are limitless.
Once your affiliate marketing program is up and running, anyone in the world can apply to market and share your products. This can be a massive boost for your marketing strategy and result in sales you have to do very little work for, in fact, you can make money as you sleep.
Of course, nothing is that simple though!
There are good affiliate marketing programs, and there are ones that sit there and do nothing. So what is it that makes your affiliate program irresistible and brings in a steady stream of sales?
How to Set Up an Affiliate Marketing Program in 3 Steps

Let's start with the easy part: creating an affiliate marketing program.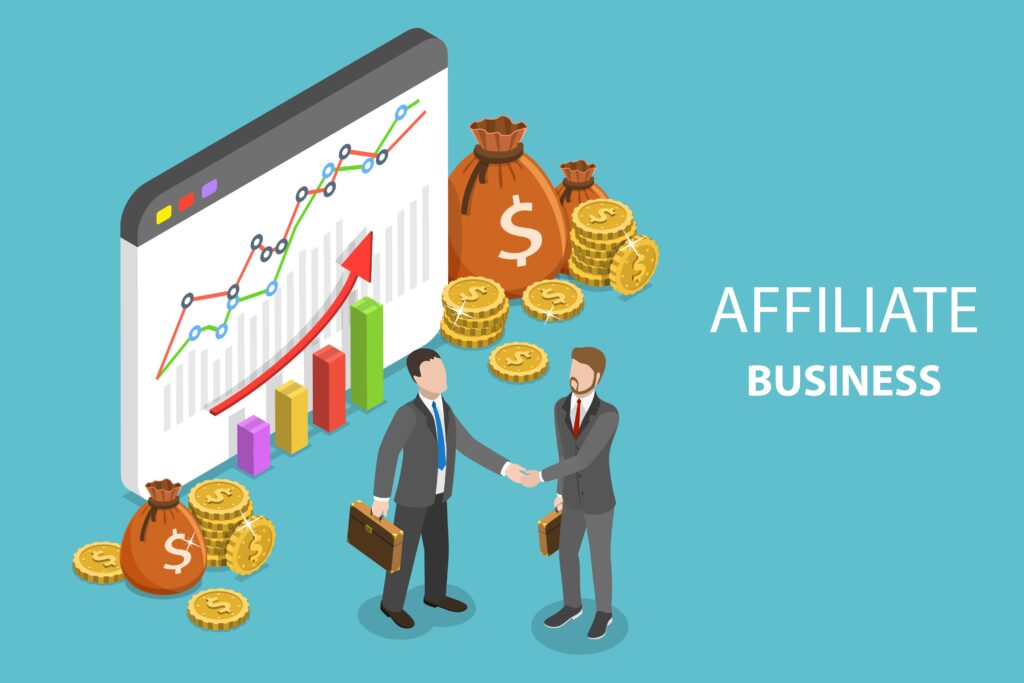 On the surface, this might seem like the tricky part, but really, the true value is in what you do with your program once it's set up.
Set up your online store
Choose your affiliate marketing software
Sync your store to the software (check the integrations on your affiliate marketing software)
You'll find affiliate software options that sync with all the major e-commerce platforms and payment gateways, and in general, they take just a few minutes to set up. Your products, descriptions, and pricing will automatically sync with the software, and you'll be ready to attract new affiliates.
10 Tips for Creating an Irresistible Affiliate Program

Now that we've worked out how to make your own affiliate program (and found out that the first part is super easy), let's talk about how we make sure your affiliate program does what it's designed to do, namely, make sales.
In internet marketing, the classic line from Field of Dreams, "if you build it, they will come," just doesn't ring true. You can write an amazing blog post and nobody's guaranteed to find it, and the same goes for your newly created affiliate program.
You know first hand what it takes to make sales; it's not easy, so how can you find people who have what it takes and give them the tools to sell your product?
1. Choose Your Commission Structure

The commission rate is the basic incentive you use to get people to sell your products. The higher it is, the more attractive your affiliate program will be, but at the same time, you need to balance it with your need to make a profit.
This is an area where you need flexibility, so make sure your affiliate marketing software gives you this.
You need the ability to:
Choose between a flat rate on each sale or a percentage of each sale
Create different commission tiers (this is a good way to incentivize affiliates to work hard and sell more products)
Offer recurring commissions on products with monthly payments (membership programs, SaaS)
Not every piece of affiliate marketing software is flexible in this area, so make sure you choose one that gives you what you need. If you need some help, here are some commission structure ideas.
2. Decide on Your Terms
Make sure the terms of your affiliate program are clearly defined. Again, the affiliate marketing software you use will offer a lot of help in this area, but there will be some elements you need to decide on.
One of the important questions you will have to answer is how many days your cookie tracking should be valid for. Essentially, how soon after the referral does a customer have to make a purchase for your affiliate to still be eligible for a commission?
The thinking behind this is that if a referral lands on your website and buys right away, then it's obviously due in large part to the work of the affiliate. However, if the person doesn't make a purchase until three months after they were last referred by the affiliate, to what extend is the affiliate responsible?
By this time, you've likely engaged the customer in content marketing, email marketing, social media, and more, so is the affiliate still entitled to the commission?
These are questions you will have to answer, and they'll be reflected in your cookie policy.
3. Choose the Right Affiliates

You know that a lot of effort goes into making a sale. You've worked hard to build your exposure, streamline your sales process, and provide expert support, and this has enabled you to grow your business.
Making affiliate sales isn't any easier. Sure, your affiliates benefit from the systems you've put in place, but they've still got to be well placed to reach your target audience, and have enough authority to encourage people to take action.
If you're going to create an affiliate program that attracts affiliates with the ability to influence your target audience, then you've got to be proactive.
Understand the most important details about your audience and find the people who are most likely to reach them:
What does your target audience look like? (Demographics, pain points, questions they need answering)
How does your audience find their information? (Google, LinkedIn, Facebook, Instagram, TikTok)
What content does your audience interact with? (Blogs, video, podcasts, infographics)
When you have a clear picture of who your ideal customer is, and how they're likely to find your product, then you have a better idea of who is likely to make a good affiliate.
Now, it's just a question of building bridges and showcasing the value of your affiliate program.
4. Invest Time in Onboarding

When your affiliates succeed, you succeed. This means it's in your interest to make sure your affiliates have everything they need to make sales right from the beginning.
You've spent years learning how to sell your product, so why not share your pearls of wisdom?
Create an onboarding process that explains the affiliate's responsibilities and the terms of your program. Just as importantly, give them helpful information on how to make sales.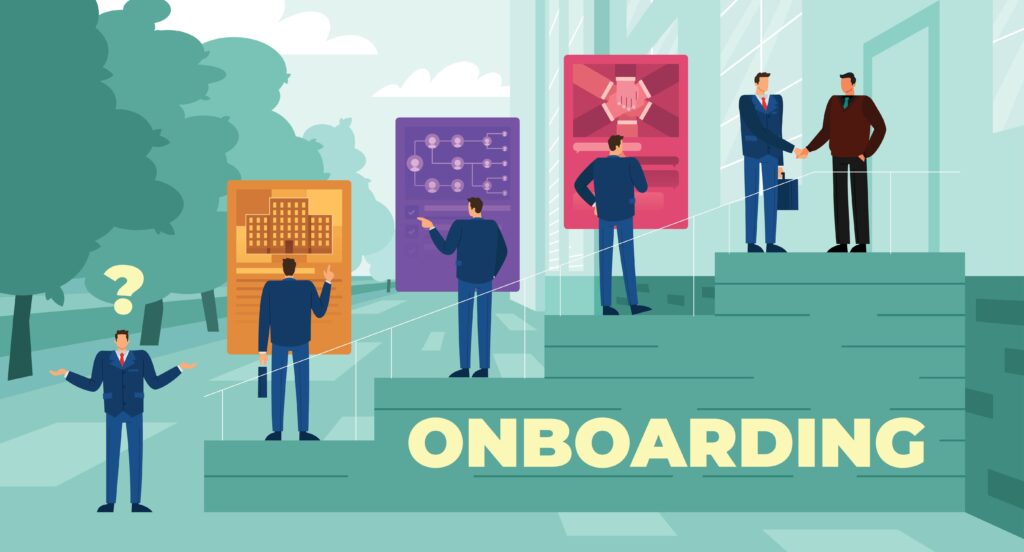 If your affiliate software is just a link generator and sales tracker, then this is difficult to achieve. Ideally, you want a dedicated affiliate area you can fill with things like target audience information, creatives, product information, frequently asked questions, and more.
5. Maintain Open Communication

There are few incentives like money! However, with so many affiliate programs out there, it's easy for affiliates to get distracted by the next shiny new offer.
You want to keep your affiliates engaged, motivated, and bringing in the sales, so you've got to communicate. You have a wealth of knowledge to share about your products, your customers, and your business, and not only can this keep your affiliates entertained, but it can also help them make more money.
When you create your affiliate program, look for software that facilitates clear communication between you and your affiliates.
Customizable email templates will help you start the conversation, but don't be afraid to take this a step further and actively market to your affiliates. Bring them into your email marketing platform and build out an engaging series. Use this to entertain, inform, and update your affiliates with everything they need to know, so you can continue to build your relationships.
6. Give Affiliates Access to Your Creatives

Some affiliates have so much authority with their audience that they can simply put a link out to their email list and their followers will buy the product.
As you might expect, these affiliates are few and far between.
Affiliates have to work hard to engage their audience, and it takes good marketing to get someone to follow a link to a third-party website and buy a product. This takes more than pretty words; it also requires creatives, and your affiliates will rely on you for this. The better your images, videos, podcasts, and infographics are, the more tools your affiliates have at their disposal to try and sell your products.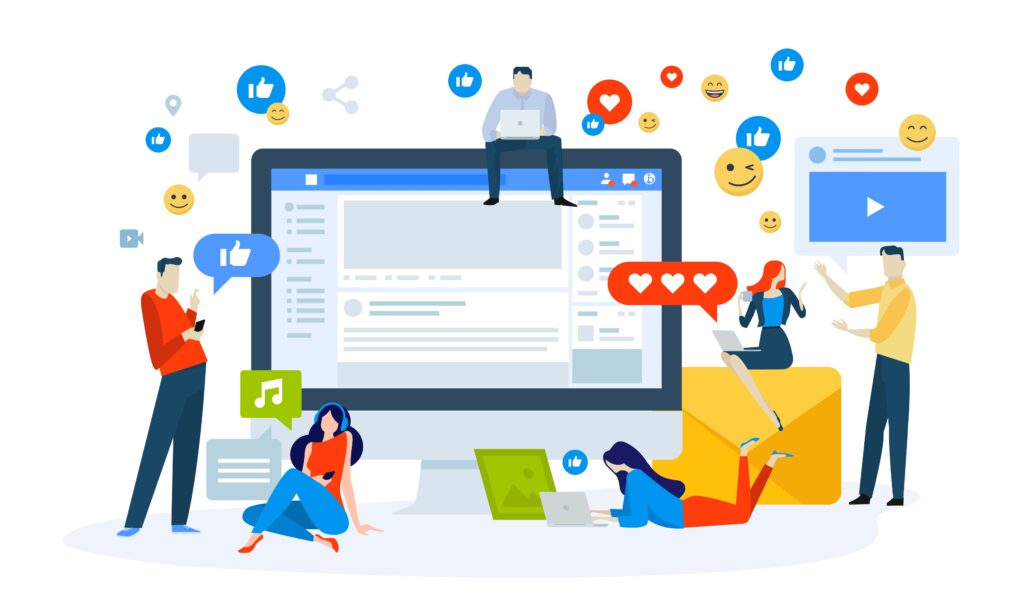 The chances are, you probably wouldn't make many sales without your images and videos, so it's unrealistic to expect your affiliates to do so. Invest in your creatives and share them on your affiliate platform.
7. Share Detailed Analytics

If you look at some affiliate programs, the only data they give the affiliate is number of clicks, number of sales, total revenue, and commission earned. Data is key to improving performance, so you want your affiliates to have access to more detailed analytics than this.
When you create your affiliate program, make sure you look at the affiliate area and ask yourself if there are enough insights to help affiliates make more sales. If you would want more data as a seller, then the chances are your affiliates will too.
For instance, rather than simply following the number of referrals an affiliate makes, it's important to know what products they were for. Rather than showing the total number of sales, affiliates will want to know which products are selling well and which aren't.
The more information you give your affiliates the more sales they are likely to make for you.
8. Streamline Your User Experience

There's only so much your affiliates can do. They can send you potential customers, but ultimately, it's up to you to make the sale.
If your store's user experience is poor, or your checkout process is clunky, then it's going to significantly impact your conversion rate and make your affiliate program seem like it's not working. People often ask if affiliate programs are profitable, and a big part of the answer lies in your own website.
When your store's user experience is streamlined (here are some helpful tips), then it's going to give your affiliate marketing program a good chance of success.
9. Incentivize Beyond Commission

You're already giving people a nice cut of the sale, so what more can you offer?
A great way to encourage your affiliates is to create community and friendly competition. You can do this through leaderboards, and awards that keep people motivated to succeed.
It's a lot like being a salesperson: everyone wants to be the top earner, and by sharing leaderboards, you enable your affiliates to aspire to be the top dog.
You'll often see awards and different tiers in huge affiliate networks like ClickBank, and there's no reason why you can't incorporate them into your own program.
10. Automate Where Possible

You can't afford to be managing all aspects of your affiliate marketing program manually. This is somewhat manageable if you have a handful of affiliates but if you create an irresistible affiliate program, then it's going to be a lot bigger than just a few people.
This is where you need to do your research and plan exactly what you need from your affiliate marketing software.
If you're creating an affiliate program on WordPress, then the best option is AffiliateWP because it's specifically built for the WordPress platform. This means you can effortlessly automate processes and quickly integrate your favorite WP plugins.
An effective affiliate program should run like clockwork, and you need the right software to ensure this happens.
Conclusion: Creating an Irresistible Affiliate Program

If you're looking to create your own affiliate program, then it all starts with a little bit of research.
Decide on the key features your program needs, and then find the right affiliate software to help you bring your vision together. If you've chosen the right software (for WordPress, it's hard to beat AffiliateWP), then setting up your affiliate program will be the easy bit.
Once it's up and running, it's up to you to make sure your program is irresistible to high-performing affiliates, and these tips will help.
Check out AffiliateWP's features and see if they're a good fit for your affiliate program.