How to Get More Affiliates: 13+ Ways to Grow Your Program (2022)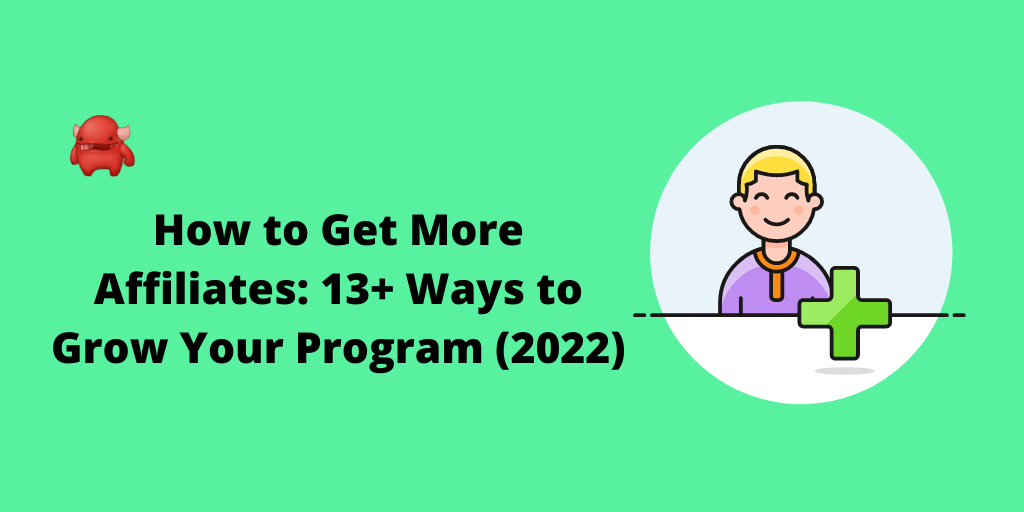 "How to get more affiliates?" Thousands of affiliate program managers are asking the exact same question.
It's easy to get into affiliate marketing, but finding quality affiliates who can help you achieve your goals is hard. Hard, but not impossible!
Here's how to get more affiliates the right way, as proven by many of our 30,000+ affiliate program managers.
1. Invest in Your Own Website
We're not talking about your affiliate landing pages or affiliate portal here, we're talking about your regular web pages.
Why are these so important to your affiliate program?
Well, affiliates are relying on you to make the sales. They can do the greatest marketing in the world, but if your website doesn't convert, they're not going to get paid.
A high-quality affiliate is going to take a hard look at your website and ask themselves how likely it is to make sales. If the answer isn't positive, then they're much more likely to stay away from your program.
2. Spruce Up Your Affiliate Program Landing Page
No matter what you're trying to achieve on your website, landing pages are incredibly important. This is where you drive conversions by convincing people into taking action.
If you're asking yourself how to get more affiliates, then this has to be one of the first places you start.
Treat your affiliate program landing page as a sales page and use all the same techniques you use to sell your products (we'll look at a similar under-utilized tactic later in the article). Affiliates don't just fall into your lap, you've got to market yourself, and one of your most important assets is your landing pages.
3. Optimize Your Sign Up Process
In our recent article about making more WooCommerce sales, we talked a lot about capitalizing on excitement.
When someone's found a great product and committed to purchasing it, they feel excited. If you then hit them with endless forms to fill out and hoops to jump through, that excitement is going to disappear pretty quickly. It's the same thing for affiliates.
Capitalize on the excitement you've created with your landing page by having an optimized sign-up process (check out our affiliate forms pro-add-ons).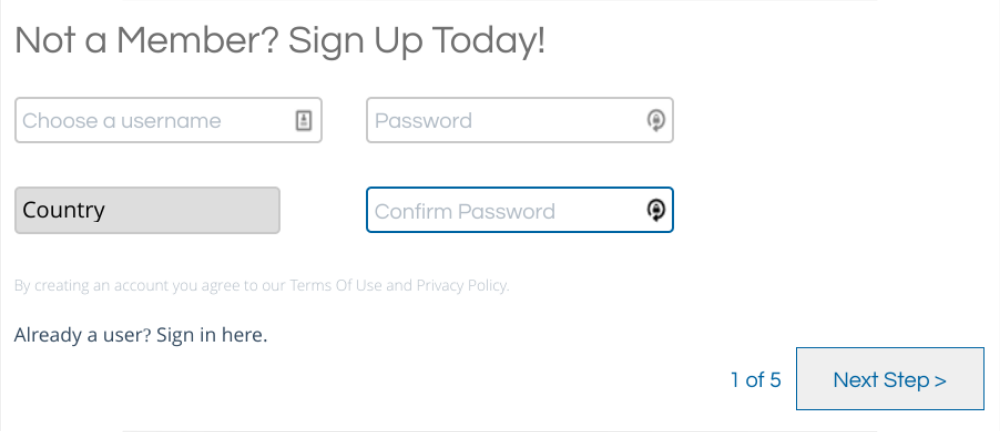 Yes, you need qualifying information to make sure this affiliate is the right fit, but see this as beginning the conversation. Make the initial sign-up easy, and then you can delve deeper and find out more information as you need to.
4. Create an Appealing Commission Structure
Commission rates certainly aren't the only important factor, but they're one of the first things your affiliates will look for in your affiliate program.
It's really hard to find affiliates if you're not offering an appealing commission.
Of course, there's only so much you can do here (you've got to think about profit margins), but you've got to consider what's in it for your affiliates. There are an endless number of affiliate programs out there, so look at your competitors and see what they're offering.
If you're using advanced affiliate software like AffiliateWP, then you have the ability to create different commission tiers and use your commission structure to incentivize top-level results.
Think hard about how you can make your commission structure work for you and your affiliates and then make the information is easy to find.
5. Ensure Quick Payments
Nobody wants to be chasing up payments or waiting months to receive what they're due.
There are plenty of sub-standard affiliate programs out there, so clearly identify what makes yours different. Detail how you ensure affiliates get regular, prompt payment, and follow through with your promises.
When you use AffiliateWP, you benefit from our integrated payouts service, which helps automate your affiliate program. This allows you to make regular payments without the hassle. 
You want affiliates who are going to invest time and energy into marketing your products, and it's only right they receive prompt payment for their referrals.
6. Publicize Success Stories
Social proof is vital to making sales. Using a simple WordPress social proof plugin like TrustPulse can increase your conversions by up to 15%.
As we said earlier in the article, the question of how to get more affiliates is very similar to getting more sales: it's all about people taking action (conversions)
When people take an action, they want to know others have followed the same path and benefited from the experience. The best way to show this is by publicizing your affiliate success stories.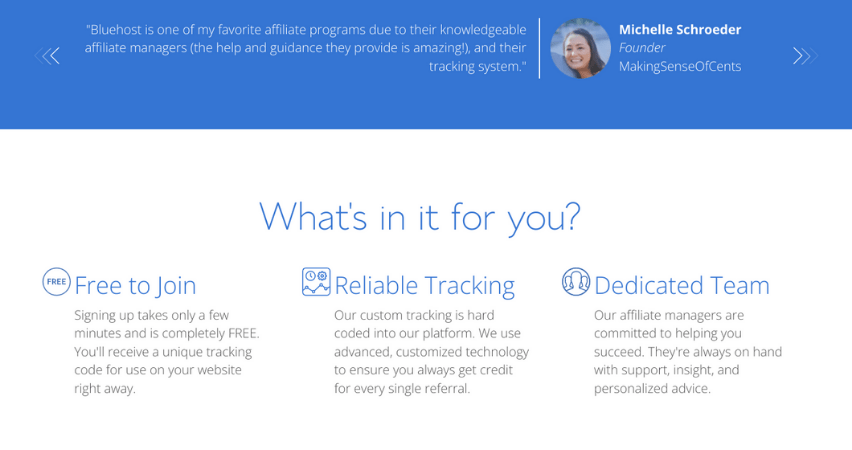 If you're setting up a new affiliate marketing program, then you won't have these, but at least you can showcase how great your products are by showing some customer testimonials.
7. Manual Outreach is Hard to Beat
We know; it's nice when things are automated.
With AffiliateWP, your affiliate program can run on autopilot, but when it comes to the question of how to get more affiliates, sometimes you've got to do the extra yards. We all know the saying "if you don't ask, you don't get" and more often than not it's true.
You know what it takes to sell your products, so you've got the best chance of identifying who will make the best affiliates. Search for online publications in your industry and reach out to them.
You never know what opportunities will open up when you initiate a conversation, so invest the time into your manual outreach.
8. Convert Your Biggest Fans
Here's another point that's as true for making sales as signing up new affiliates:
It's easy to spend lots of money on advertising to new customers when you've already got a relationship with many of your most important targets.
Existing customers aren't just a great opportunity for new sales; they're an opportunity to find affiliates.
When it comes to making affiliate sales, they've already got some big advantages:
They love your products
They have personal experience with your products
They understand your brand
This can make your customers powerful affiliates. They might just spread the message on a small scale among family and friends, but equally, they could run a huge blog, or have thousands of social followers (you just never know).
Either way, it's a way to bring in more affiliates and more sales.
9. Leverage Your Social Media
Something you'll often hear about in digital marketing is reaching people where they hang out.
In today's world, that means social media for over four billion of us. That is a lot of people, and there are going to be a lot of affiliate marketers on there.
If you've got an active social media presence, then this is a great platform to highlight your affiliate program. It's one of those things, where if people don't know, then they're not going to sign up.
These people have taken the time to follow your business, so there's a good chance your affiliate program might interest them.
10. Get Networking
It's easy to look at the influence of social media in society and think that networking (the physical kind) is dead.
As good as digital connections are, there are few things as powerful as a human connection, and it's certainly true when you're looking at how to get more affiliates. Those people you meet at tradeshows, conferences, and other events are powerful connections.
Generally, these are people who already have a presence in your industry, so they might be ideal affiliates. You don't know until you ask, so make sure you're building your network and getting to know people in your niche.
11. Use Your Email Signature
If growing your affiliate program is a top priority for you, then you'll want to make the most of every marketing opportunity you get.
Another option you have is to use your email signature to make people aware of your affiliate program.
Think about how many emails you send out each day! Some of those people might see a link to your affiliate program in your email signature and think "wow, that's exactly what I've been looking for!"
12. Leverage Email Marketing
Email marketing isn't just a great way to engage your existing affiliates, it's also a good recruiting tool.
People sign up for your newsletters for all sorts of different reasons, and it could be a perfect opportunity to highlight the fact you have an affiliate program.
Email marketing is great because it's an easy way to create touchpoints, giving you more opportunities to showcase why people should join your program. Think about putting a newsletter sign-up on your affiliate landing page, so that even if someone doesn't sign up to be an affiliate, you might be able to continue the conversation through email.
13. Join Affiliate Communities
Affiliate marketers can be a close-knit bunch.
There are lots of places where they go to share tips and discuss their profession. When you join these communities, you'll learn a lot more about what affiliates are looking for and how they find new affiliate programs.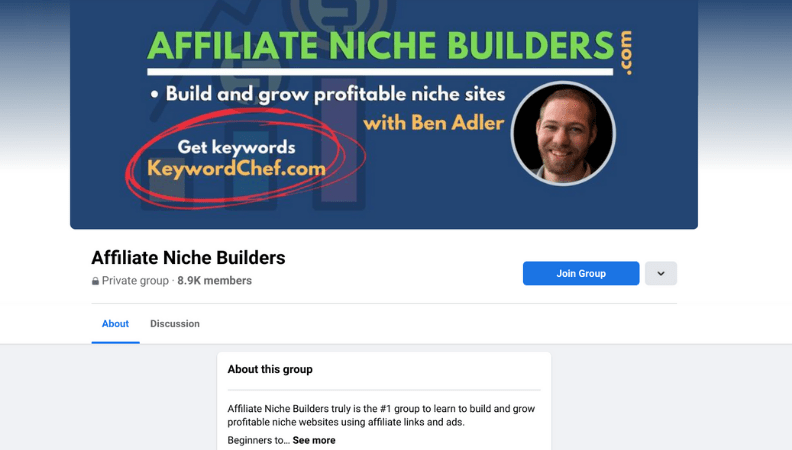 Not only is this an opportunity to create new connections, but it can also inform how you run your program.
You don't just want people to sign up to your program, you want them to stick with you and bring in consistent sales. If you're going to do this, then you've got to understand how to set up a program that works for its affiliates.
Bonus Tip: How to Get More Affiliates
A big part of getting and keeping more affiliates is your software.
If you give affiliates everything they need to immediately start making sales, then they're going to stick around:
Comprehensive onboarding
Easy access to creatives
Actionable insights through analytics
Great communication
Irresistible incentives
Unfortunately, it's difficult to do this with bare-bones affiliate software. You need something like AffiliateWP that's got the built-in functionalities affiliates are looking for.
Hopefully, that clears up how to get more affiliates, now it's time to take the first step!