What is Affiliate Tracking and Why Do You Need It? (Essential Guide for 2023)
Are you wondering what affiliate tracking is and why your business should use it?
You're in luck! We're going to talk you through this powerful marketing tool and find out if it's right for your business.
Here's your complete guide to affiliate tracking.
What is Affiliate Tracking?
Affiliate tracking is a way to track referrals online.
In the past, someone might have walked into a shop and said, "Dave sent me because he said you have the best service in the city." The shop might have rewarded Dave with a payment or money off his next order, and so he would refer even more people.
This method of attribution doesn't work so well on the internet where people can come to your e-commerce store from all over the world.
So, what we use is affiliate tracking.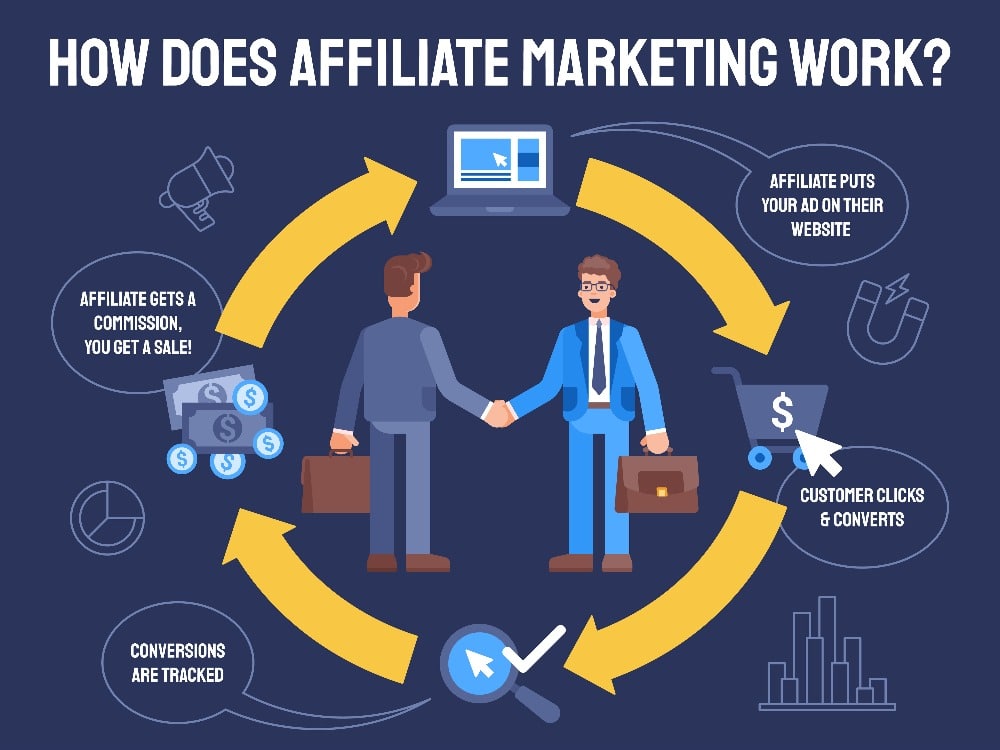 This allows us to see where customers and leads have come from so we know who has referred that business.
Rather than the customer saying "Dave referred me," affiliate tracking software can see whether a customer or lead has come from an affiliate's website.
Traditionally we think of this in terms of affiliate links (affiliate URLs), but affiliate tracking can work in many different ways. You can use affiliate coupon codes, and there are even ways to track referrals without links.
Ultimately, affiliate tracking is there to facilitate a rewards system.
An affiliate sends you a lead or a customer, and you reward them with a commission. Affiliate tracking is the backbone of this because it enables accurate and swift payment of commissions, further incentivizing affiliates to send you business.
Why Do You Need Affiliate Tracking?
Here's the thing: virtually every business can benefit from an affiliate tracking system.
Why?
Because it's a low-risk marketing strategy that can bring immense growth opportunities.
The great thing about having an army of affiliates marketing your products is you don't have to pay them unless they bring you results. Sure, you might pay a few hundred bucks to set up your affiliate program, but you'll soon start seeing a return on your investment.
It's not easy being a small business in today's world.
You've got to have a ton of expertise in lots of different areas, and it's easy to get distracted from what you do well.
Affiliate marketing helps this because it enables you to recruit skillful marketers to promote your business without the costs. This frees you up to focus on the things you do best, safe in the knowledge that your marketing is taken care of.
Now, we're not going to tell you it's a passive income, because it isn't.
There's still work to do to build a thriving affiliate marketing program, but what it does do is open up a ton of opportunities.
How to Set Up Affiliate Tracking
Affiliate tracking sounds technical right?
We could go into the specifics of how it works and talk about cookies and other things, but the main thing you need to know is how to set up affiliate tracking.
The great news is it couldn't be easier.
In fact, with AffiliateWP, you can set up a WordPress affiliate program in under 10 minutes.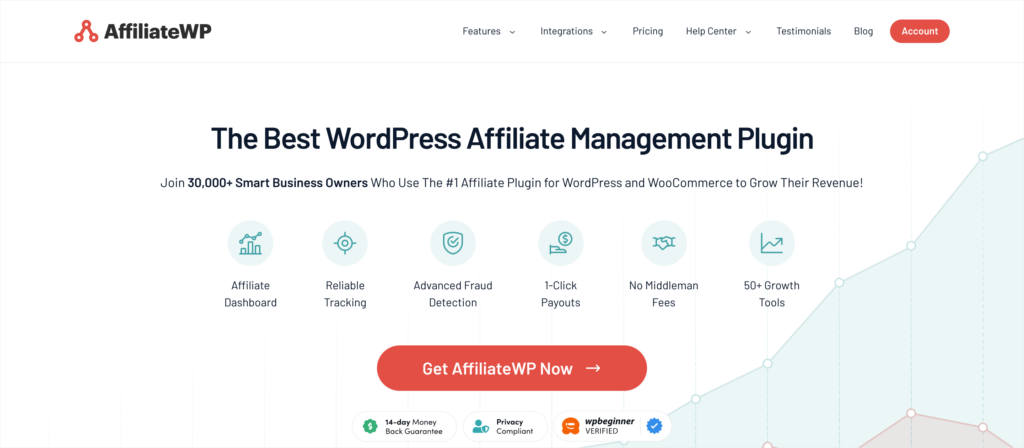 For example, with AffiliateWP, all you have to do is download the plugin and run the setup wizard, and you can start tracking referrals in minutes. It couldn't be easier – there's no coding or technical knowledge required, and there's no hassle at all.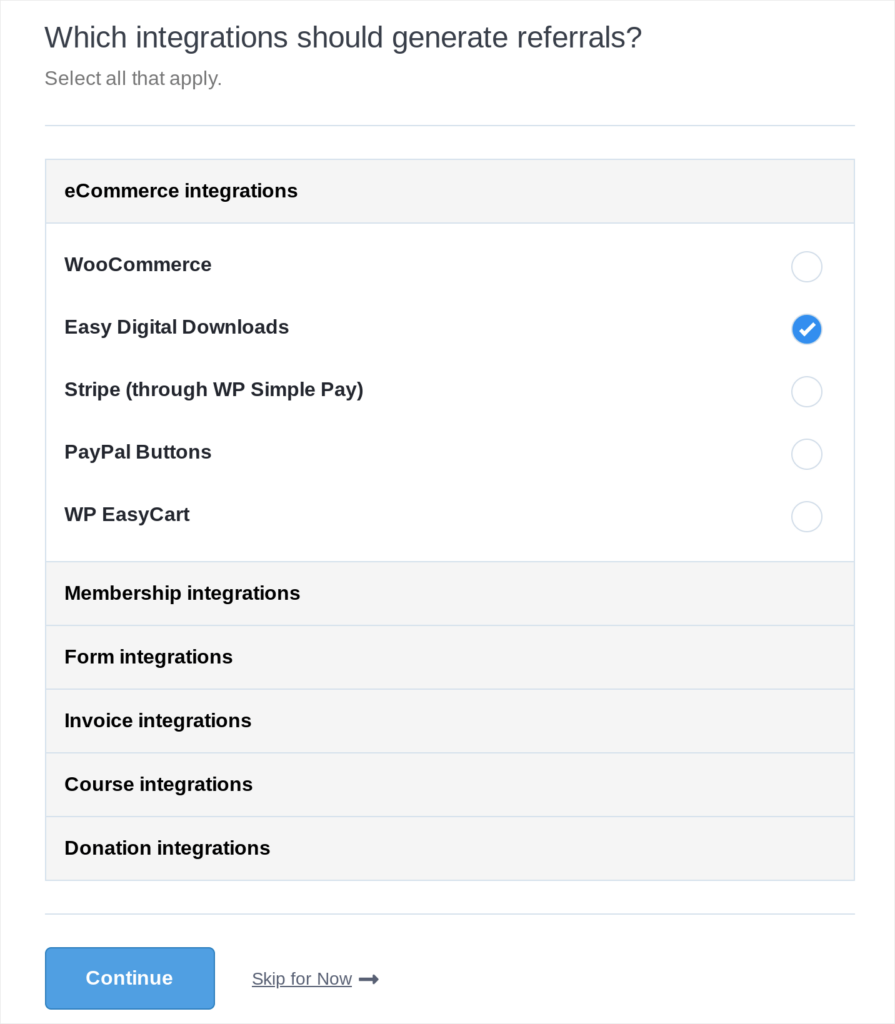 Take a look at these resources to see how to set up an affiliate tracking platform for your website.
Setting up affiliate tracking shouldn't be complicated, and with the right software, it isn't.
What to Look for in Affiliate Marketing Software
When you start doing your research you'll find there's a lot of affiliate marketing software out there.
Like with anything, there are some great products and there are some not-so-good ones. So, what should you be on the lookout for?
There are some key things that are worth considering:
User-friendly and easy to setup
Real-time reports and analytics to help you optimize processes
In-depth metrics for affiliates
Fraud detection
Affiliate management tools
Automation tools (automated notifications, Zapier plugin)
Growth marketing tools (personalized affiliate landing pages, vanity coupon codes, social media sharing, and more)
Customizability (templates, hooks, APIs, etc)
Customer support
You want your affiliate marketing campaigns to be easy-to-run, which means you need a good management system. There's no point in setting up affiliate tracking just for it to take up all your time, so look for functionality like integrated payouts, smart commission rules, and an advanced affiliate dashboard.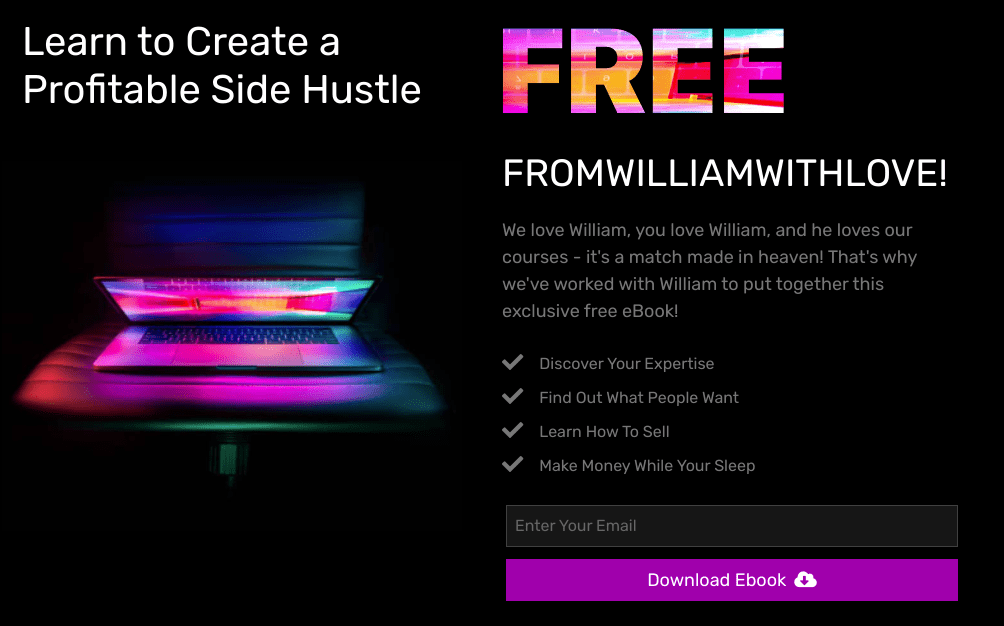 The other key thing is growth tools.
Affiliate marketing is competitive, and you'll be competing with many other programs for the best affiliates and influencers. The only way to create thriving affiliate partnerships is by offering a good return, and to do that, you need the right growth tools to boost conversions.
This is a point where the debate between paid and free affiliate tracking comes in, so keep it in mind when you're looking at pricing.
While free affiliate software sounds appealing, there are generally limits on the number of affiliates you can have, and fees on your earnings. You might have some startup costs with software like AffiliateWP, but you have no restrictions and everything is geared towards growing your business.
If you're going to invest in your affiliate marketing strategy, then you need to start with the right software.
What is the Best Affiliate Tracking Software?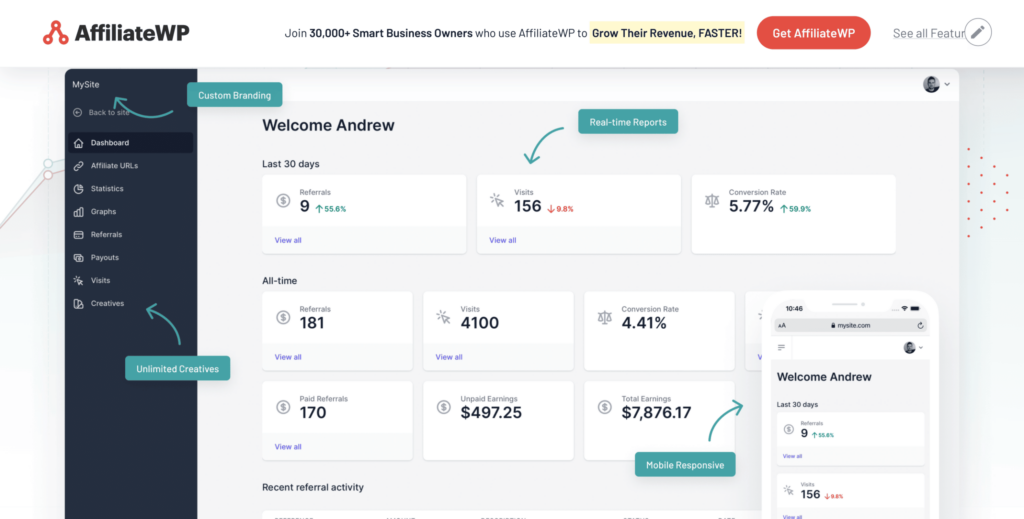 The best affiliate tracking software depends on what platform your website runs on and the integrations you use.
If your website runs on WordPress, then the best affiliate tracking software is AffiliateWP. Not only does it fit seamlessly into your WP dashboard, but it also integrates with all your favorite plugins.
Take a look at these great resources to find the best affiliate marketing platform for your needs:
Finding the right affiliate tracking tools will make your life much easier!
It's going to mean a seamless setup, less time spent on affiliate management, and quicker growth. When all of these things come together, you're going to make a lot more money.
Note: For Shopify and other non-WordPress websites, you might consider SaaS alternatives like Post Affiliate Pro, Tapfiliate, Voluum, and other software solutions.
What Should You Know About Affiliate Program Management?
Affiliate marketing can provide a (somewhat) passive income for your business.
The truth is though, that you get out what you put in, and to grow your program, you will have to spend some time on affiliate management. What you do want is affiliate tracking software that makes this as easy as possible.
Some tasks you will have to think about are:
This is another area where paid affiliate tracking software tends to stand out from the free options. Your time is valuable, and while your affiliate program shouldn't require too much upkeep, it does need some work.
The right affiliate marketing software will give you everything you need to run your program in the most efficient way.
Affiliate Networks vs Setting Up Your Own Affiliate Program
If you didn't want to set up your own affiliate tracking you also have the option of joining an affiliate network.
The affiliate networks provide all the infrastructure and you simply upload your products for affiliates to promote.
This might be convenient, but there are some drawbacks:
Affiliate networks take a cut of your sales
You don't own your own data
You don't have the same level of customizability
It's very difficult to stand out on a crowded platform
There aren't as many innovative marketing tools
The appealing thing about affiliate networks is that they make it extremely easy to get started. However, it's also extremely easy to set up your own affiliate program, and in the long run, there are greater growth opportunities with your own program.
Is Affiliate Tracking Worthwhile: What Do the Stats Say?
The stats behind affiliate tracking are pretty powerful.
Over 80% of brands run affiliate programs.
16% of online orders are attributed to affiliate marketing.
Affiliate marketing is the top acquisition channel for 40% of US merchants.
More than 85% of marketers expect affiliate marketing to grow.
There's a lot of discussion about affiliate marketing activities and the changes that have occurred in recent years, but there's no better time to set up an affiliate marketing program than now. All you need is the right software to take advantage of this low-risk digital marketing strategy.
Once You've Done Your Research its Time To Set Up Your Affiliate Tracking
We've talked about what affiliate tracking is and how it benefits your business, and we've given you tons of resources to help you continue your research.
Here are the simple points though:
Affiliate marketing is a great way to grow your business
It has very low start-up costs
Affiliate tracking is easy to setup
The right software will allow you to run your program with minimal input
And offer affiliate growth tools to attract the very best affiliates
Since you only pay commission on sales, it's very low risk
So, once you've done your research, it's time to set up your affiliate tracking.
And, the best way to do it?