A Complete Beginner's Guide to Affiliate Program Management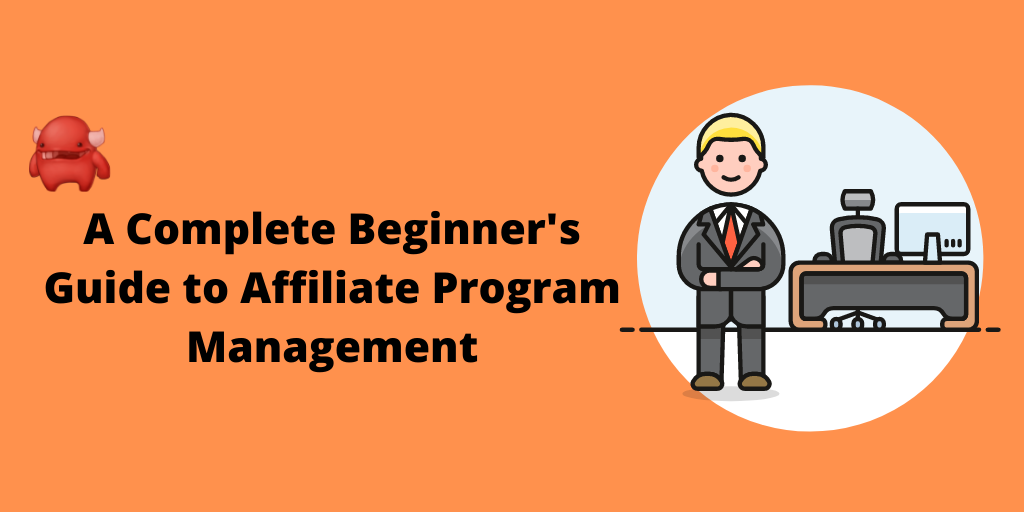 Dreaming of a hands-off affiliate program that brings in passive income? Then you'll have to get good at affiliate program management.
We're going to tell you exactly what affiliate program management is, and how you can use it to build a revenue-driving machine of an affiliate program.
What is Affiliate Program Management?
Affiliate program management is the process of maintaining your affiliate marketing program and setting it up for future sucess.
People often picture affiliate marketing as a passive income (and to some extent, it can be), but it does require some oversight. Sure, you can let it run on autopilot and still make sales, but if you want to maximize your earning potential, then affiliate program management is required.
We've broken it down into 3 parts: acquisition, engagement, and oversight, and we'll discuss each process in more detail.
Affiliate Program Management: Acquisition
Before you can start making affiliate sales, you've got to sign up affiliates.
Some businesses will come to affiliate marketing with prospective affiliates in mind, but for others, this will be the first challenge to overcome. The difficulty generally isn't finding affiliates, it's finding motivated, skillful affiliates that can make a difference, and that's where a skilled affiliate manager comes in.
Identifying and Attracting the Right Affiliates
If you're going to invest in affiliate program management (which you should), then it's going to cost you resources (either time, money, or both). What's important is to ensure you're investing those resources in the right affiliates.
You will find that lots of people sign up for your affiliate program and never make a sale.
However, there will be a handful of successful affiliates who sign up and make a massive difference to your revenue. The art of affiliate marketing is being able to identify those successful affiliates, attract them to your program, and keep them engaged.
To do this, you'll want to research your industry as part of your affiliate program management and find out who has sway with your target audience. Those people who have clear authority and a large reach are worth investing extra resources in.
It's not just about outreach though. When your affiliate program gains traction, you'll find more and more affiliates come to you, and then it's a case of working out which affiliates are the right fit for your program.
Optimizing the Affiliate Sign-Up Page to Appeal to the Best Affiliates
You might start out by reaching out to affiliates in your niche, but ultimately, you want affiliates to be able to come to you.
Good affiliates are always on the lookout for new products to promote, and there's no reason why they shouldn't find your affiliate sign-up page (whether that's through the search engines (SEO), social media, or even email marketing).
What you want to ensure is that when people do land on your affiliate sign-up page (affiliate program landing page), you're collecting leads and making conversions.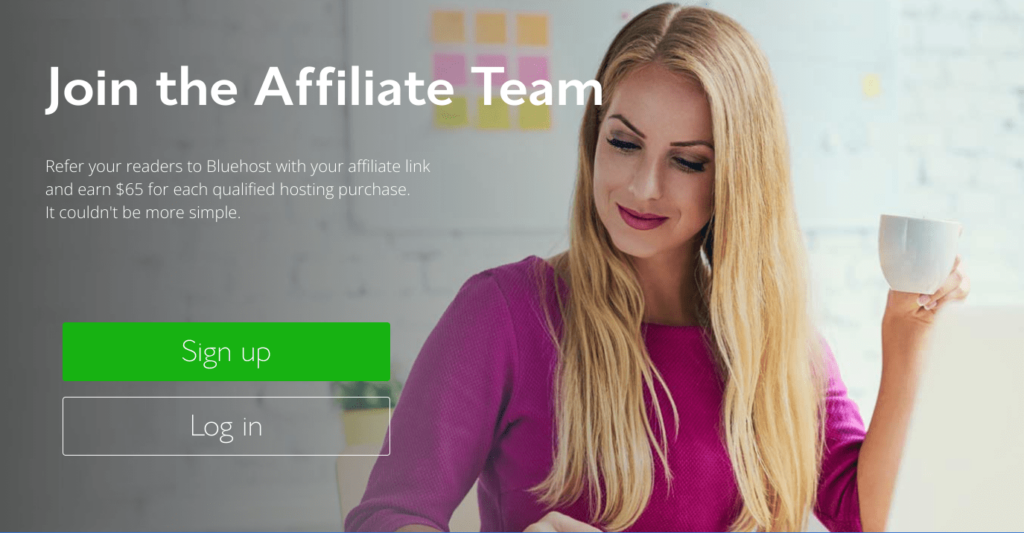 It's a lot like selling a product, and you've got to treat it the same way. Create a professional sign-up page, highlight your value proposition, and use all your digital marketing skills to drive new affiliates into your funnel.
Here are some great examples of effective landing pages. They're not necessarily affiliate program pages, but you can take lots of inspiration from these best-in-class examples.
There's a lot of competition to sign up the best affiliates, so make sure you pay attention to this page.
Investing in and Highlighting Innovative Program Features
Affiliate marketing is a partnership; you rely on affiliates to bring in traffic, and they rely on you to make the sales.
Neither of you can do this without the right tools, so your program's functionality is crucial.
The more great features you offer, the more value you offer to potential affiliates.
For instance, analytics is key to anything in digital marketing. You need to be able to learn from what you're doing and focus on optimization, and the same is true for affiliates.
If your affiliate software gives affiliates superior analytics (like AffiliateWP's Affiliate Portal), then you need to highlight this and use it to show the value of your affiliate program.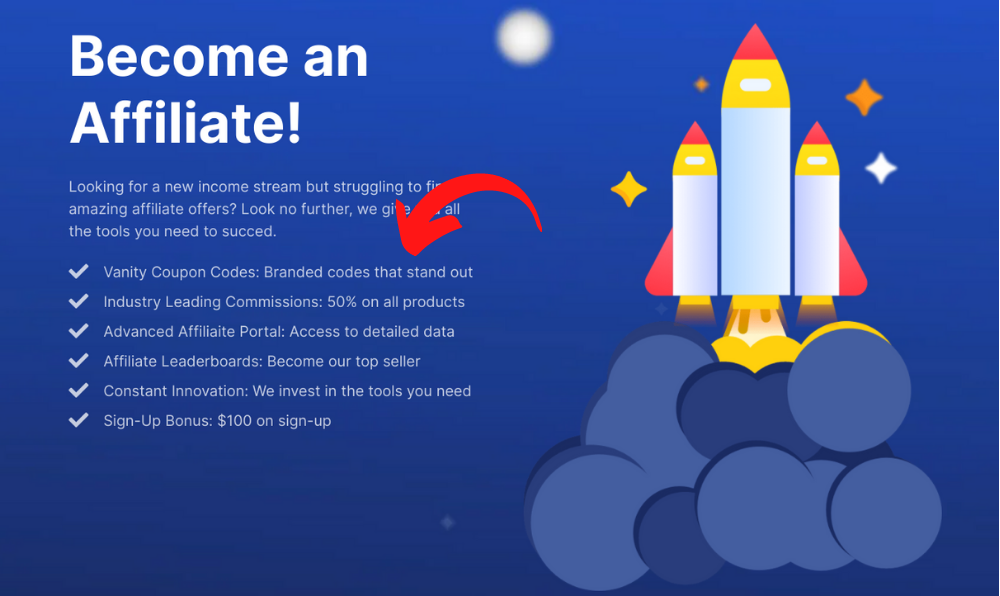 The affiliate industry is constantly moving forward, so part of your affiliate program management should involve investing in new features and using them to attract top affiliates.
Affiliate Program Management: Engagement
Signing up affiliates is a big part of the affiliate marketing puzzle, but it's certainly not the only thing an affiliate program manager needs to focus on.
You can have thousands of affiliates, but if they're not actively promoting your products, then it's not worth anything to you.
This means that affiliate engagement is an incredibly important part of affiliate program management.
Keeping Top Affiliates in Your Program
You'll often find that around 80% of your affiliate revenue comes from roughly 20% of your affiliates. This highlights the importance of affiliate engagement because if you lose one of these top affiliates, it's going to hurt your income.
This is complicated by the fact that good affiliates have a ton of choice. There are an endless number of affiliate programs out there, and there are always shiny new offers to tempt them away.
You can't afford to constantly increase your affiliate commissions (your pricing structure only allows for so much), so you've got to find alternative ways to keep affiliates engaged.
The best way to do this is by treating it like account management.
If you're helping to maximize your affiliates' earnings, then they will reward you with loyalty.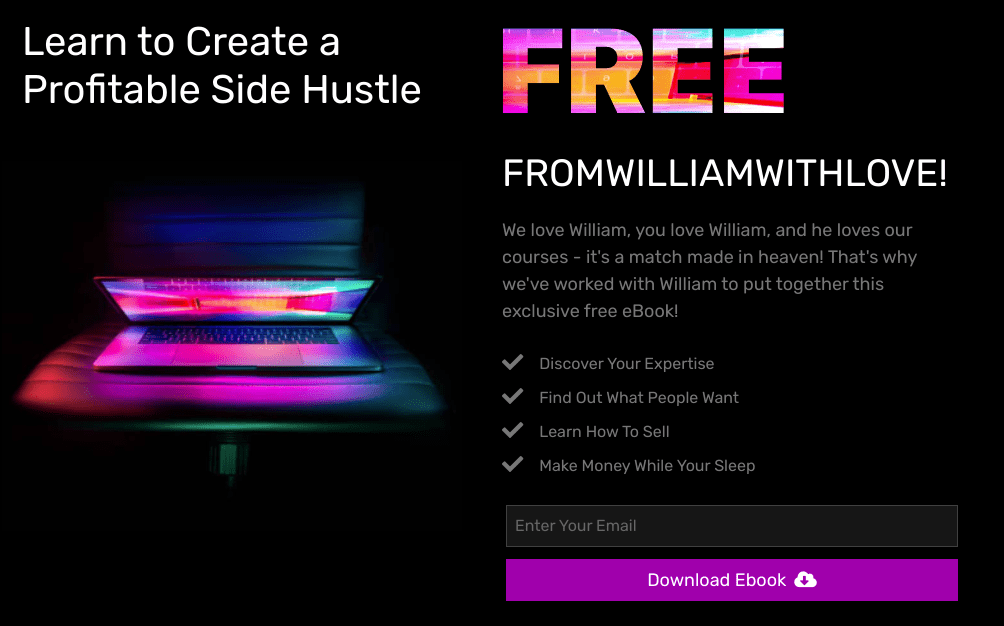 It's not purely about commission structure, and a combination of different rewards can be just as beneficial.
Coordinating Marketing Campaigns and Promotions
Your affiliate partners are like an extension of your marketing team, and as with all good teams, coordination is key!
For example, if you're investing money in an awesome Black Friday sale to reach new customers, then naturally you want it to get maximum exposure. However, if your affiliates aren't aware of it, then they're not able to bring it to their audiences, and you're limiting your reach.
When you coordinate with your affiliates, this allows you to offer your customers a consistent experience. It creates a seamless transition from the affiliate's property (whether they're a blogger, influencer, email marketer, etc), to your e-commerce store, and this helps build trust and boost conversions.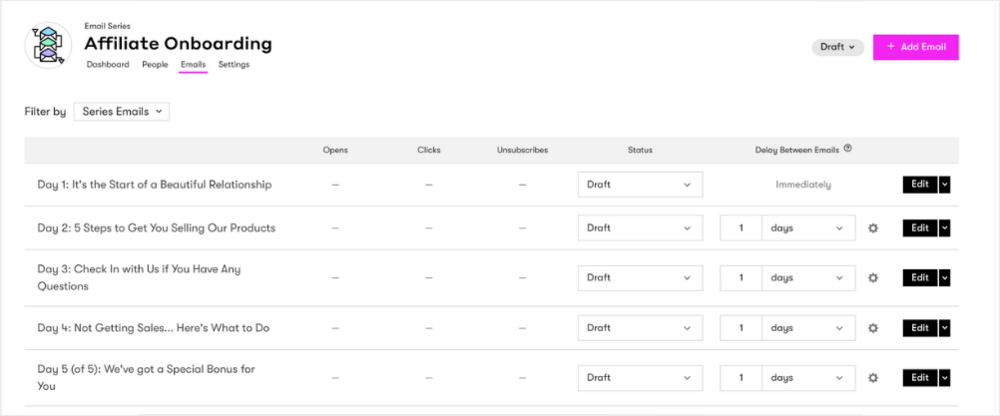 Affiliate communication is key, so work on your onboarding and newsletters to create open lines of communication, and make your marketing efforts go further.
Bonus Tip: For great promotions that create a consistent experience, check out our Vanity Coupon Codes pro-add-on.
Helping Affiliates Get the Most Out of the Program
If your affiliates are making good money with your affiliate program then they have no need to leave. Part of your affiliate program management plan needs to focus on helping affiliates to succeed.
Yes, you'll ideally be working with experienced affiliates who are experts in online marketing, and know how to make sales, but you still have a lot to offer.
You're the expert on your products, you understand your target audience, you know how to make sales, and you know your affiliate program inside out. Use this knowledge to help affiliates hit the ground running and maximize their (and your) earning potential.
Affiliate Program Management: Oversight
Good affiliate software like AffiliateWP will allow you to incorporate a lot of automation into your program, but some oversight is still required. You'll want to check in regularly to make sure everything is running efficiently and your affiliate tracking is working well.
Look Out for New Partnership Opportunities
Partnership marketing is bigger than just signing up affiliates for sales.
There are different referrals you can track:
Sales
Lead generation
Customer referrals
Employee referrals
There are also different ways to partner with other businesses. For example, you might choose to set up a distribution partnership where you use another business' distribution network to sell your product.
As you're investing in your affiliate program management, you're going to gain a much deeper understanding of your partnership opportunities, so don't be afraid to explore these.
Keep an Eye on Conversions
Just as it's important for your affiliates to have access to good analytics, it's also important you keep a close eye on what's going on with your program. The numbers can tell you a lot!
One of the things you'll be most interested in is your conversion rate.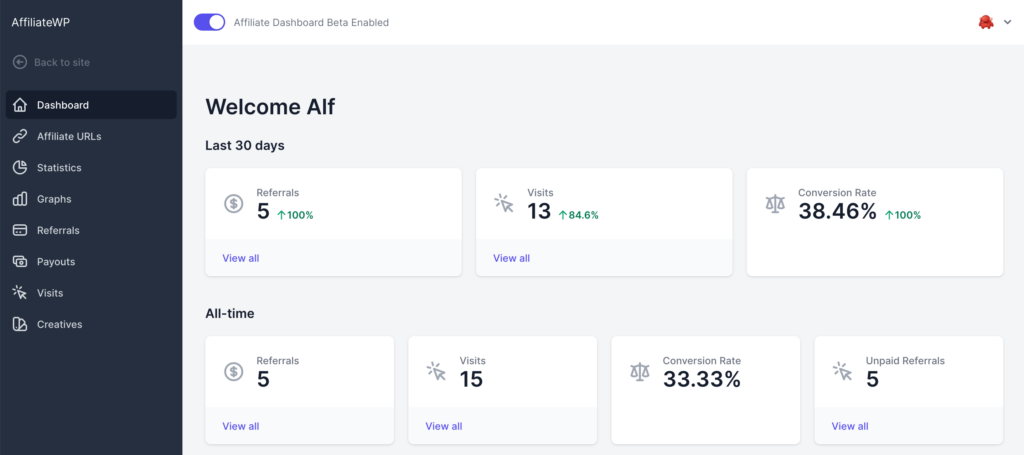 As we mentioned earlier, affiliate marketing is a partnership, and you've got to keep your side of the deal. If you're getting tons of affiliate traffic, but it's not converting, then you've got to ask why this is.
You'll want to keep track of key metrics and run regular health checks on your affiliate program.
Ensure Timely Payouts
Of course, one of the most important things for your affiliates is getting paid!
It's crucial that they're getting credit for their affiliate sales and receiving prompt payouts.
With AffiliateWP's integrated payouts service, this can be automated to a large extent, but you'll still want to check in frequently to approve transactions and payments. This way, you ensure you're paying out for legitimate affiliate sales, and everyone gets compensated fairly.
Manage Your Affiliate Program with AffiliateWP
Affiliate program management is a lot easier when you have the right affiliate software!
Not only will it give you all the integrations you need, but it's going to give you easy access to the data you need to inform your decision-making. You need this to recruit affiliates and bring your marketing strategies to life, so it pays to invest in the right solution.
If your website runs on WordPress, then AffiliateWP is that solution!
We're here to help you every step of the way, and our built-in tools are designed to make affiliate program management easier so you can invest more resources into other parts of your business.
So, to take your affiliate program to the next level, it's time to get started with AffiliateWP!