Paying your affiliates should be easy. So we made it that way.
"When do I get paid??"
This is what your affiliates want to know. The faster you pay your affiliates, the happier they are.
😃 Happy (paid) affiliates will work harder at promoting your business.
😡 Affiliates who are waiting for their outstanding earnings are not happy. They will work less or slowly fade away.
Pay affiliates faster with our integrated Payouts Service.

Pay your affiliates directly from your bank account or debit card to theirs. All from your WordPress dashboard.
With AffiliateWP's integrated Payouts Service you can effortlessly pay multiple affiliates all at once with just a few clicks.
How it works
Connect your site to the Payouts Service
Ask your affiliates register to be paid from their Affiliate Area or Affiliate Portal
When you are ready to pay a few (or a few dozen) affiliates, simply select the affiliates to be paid and submit the payout. We'll do the rest!
See our documentation for a complete guide on connecting to and using our Payouts Service.
The easiest way to pay
Even the largest payouts only take a few minutes to submit
Pay with your credit card or bank account
Works in 37 countries (and counting)
US affiliates get earnings in 2-5 days
International affiliates get earnings in 7-14 days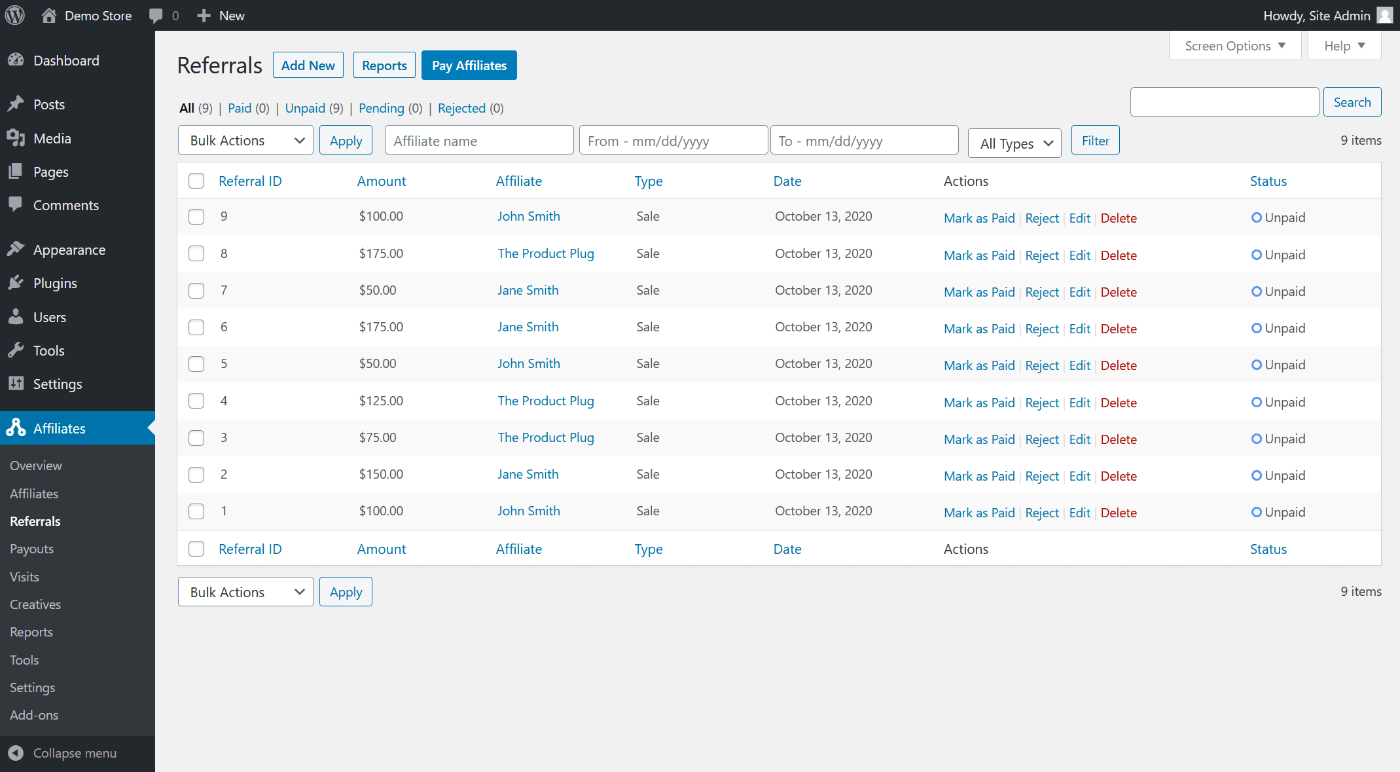 Get started
Go to the Payouts Service Get Started page to start saving yourself a lot of time and hassle when paying your affiliates.