How to Create QR Creatives for Affiliates in WordPress (Step-by-Step)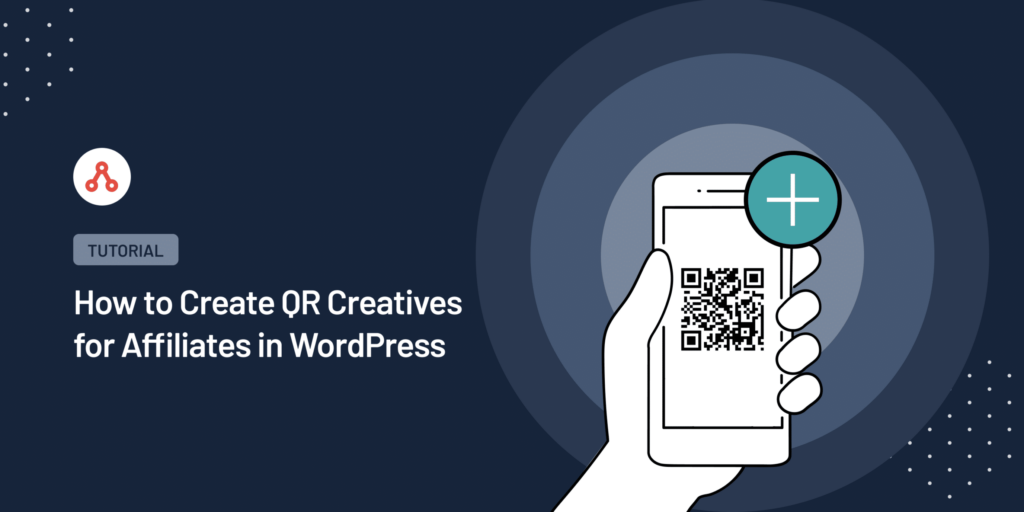 Want to create QR code creatives for your affiliates and bridge the gap between your offline and online marketing?
Think about it: you've got fantastic products and want everyone to know. Your affiliates are out there, meeting people, and handing out flyers, and now, with a simple QR code, they can turn those handshakes into sales.
In this guide, we'll show you how to create QR creatives for your WordPress site. Let's jump in and give your affiliates a cool new tool to boost their promotions and your sales.
How QR Code Creatives Help in Affiliate Marketing
When running an affiliate marketing business, reaching customers wherever they are is key. Online promotions work well, but a whole offline world is often missed.
Imagine this: someone at a coffee shop sees a flyer with a QR code for the cool gadget your affiliates are promoting. They're curious; they scan the code with their phone and boom—they've been whisked away to your website, ready to shop. It's quick, it's easy, and it works.
QR codes are making a big comeback. There's been a 41% increase in their use recently. They're common now that everyone uses them to see menus, get discounts, and more.
So when they see a QR code on a flyer, a poster, or a business card your affiliate hands out, they know what to do. And for affiliates, it's super simple. They don't have to say much or do much. The QR code does the talking and the selling.
But now you might think, "It's tough to make affiliate QR code creatives. However, its super easy. Let's find out how you can create QR code creatives for your affiliates in just a few steps.
Steps to Create QR Code Creatives for Your Affiliates
While online promotions are great, combining them with QR codes can really boost your sales as they bridge the gap between offline and online marketing.
They make it super easy for customers to find and buy your products, and help your affiliates do their job better. So, to create QR code creatives for your business and grow your revenue, follow these simple steps:
Step 1: Install AffiliateWP
The first step in creating QR code creatives is installing the AffiliateWP plugin. AffiliateWP provides a robust, dedicated platform for managing your affiliate program directly from your WordPress dashboard.
To get started with AffiliateWP, visit the pricing page and purchase a Professional plan as QR code creative is a Pro-only feature. Complete checkout, then install through your WordPress plugins dashboard. Check out this guide on installing a WordPress plugin.
With AffiliateWP, you get automated tracking, reporting, payment processing, and many other advanced features to run your program smoothly.
AffiliateWP handles all the heavy lifting of managing an affiliate program so you can focus on your business. The overhead is minimal, and the platform scales easily as your business grows. The in-depth reporting and analytics offer valuable insights into your program's performance.
You can easily view metrics like top affiliates, referral trends, and more to optimize your efforts.
Once you've completed the installation, it's time to set up AffiliateWP.
Step 2: Complete the Setup Wizard
Once you have AffiliateWP installed, you will be walked through the straightforward setup wizard. This wizard lets you quickly configure all the key settings for your affiliate program in a few minutes.
To begin, you will enter your valid AffiliateWP license key, which can be found in your purchase confirmation email. This authenticates access to the plugin.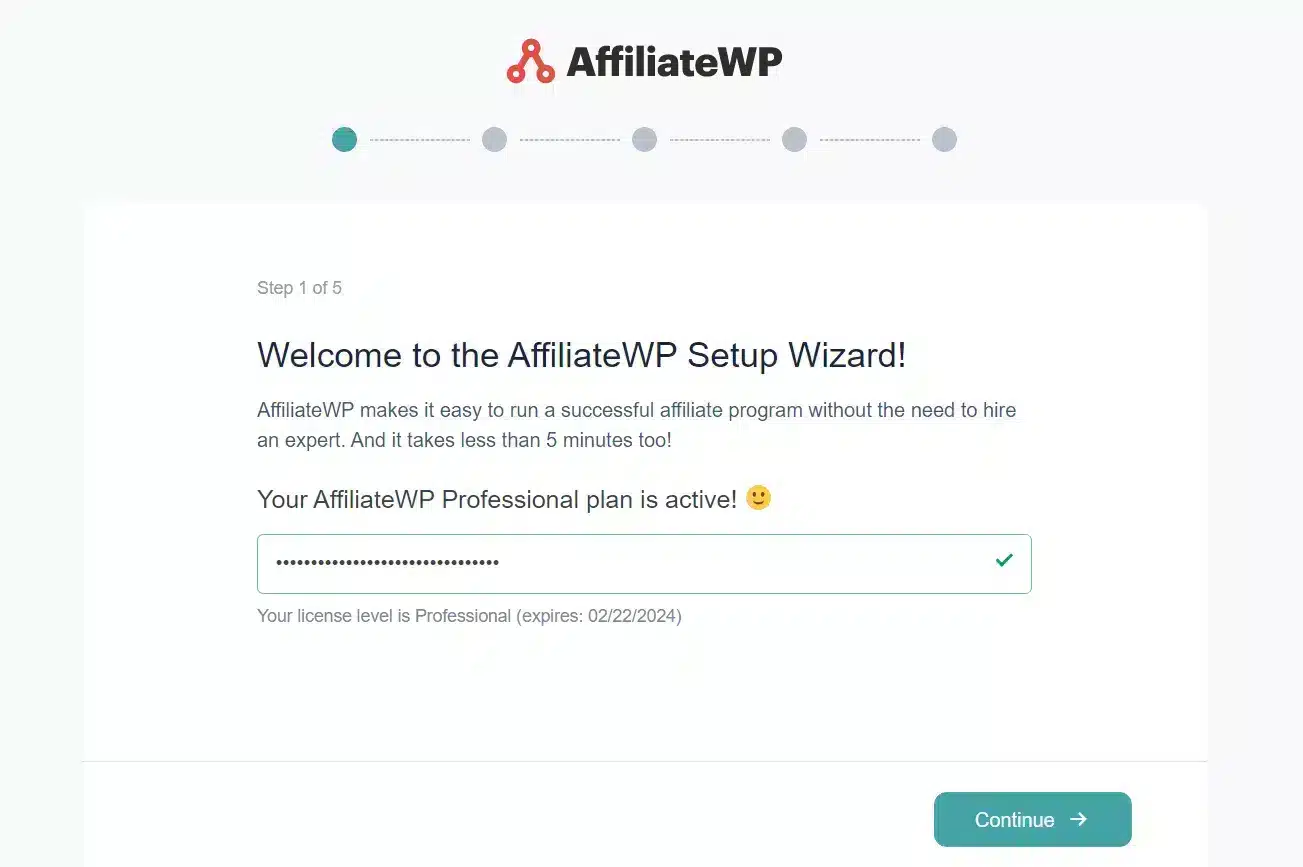 The next step is selecting your eCommerce integration, such as connecting your existing WooCommerce store. AffiliateWP seamlessly integrates with all major WordPress store platforms with just a single click.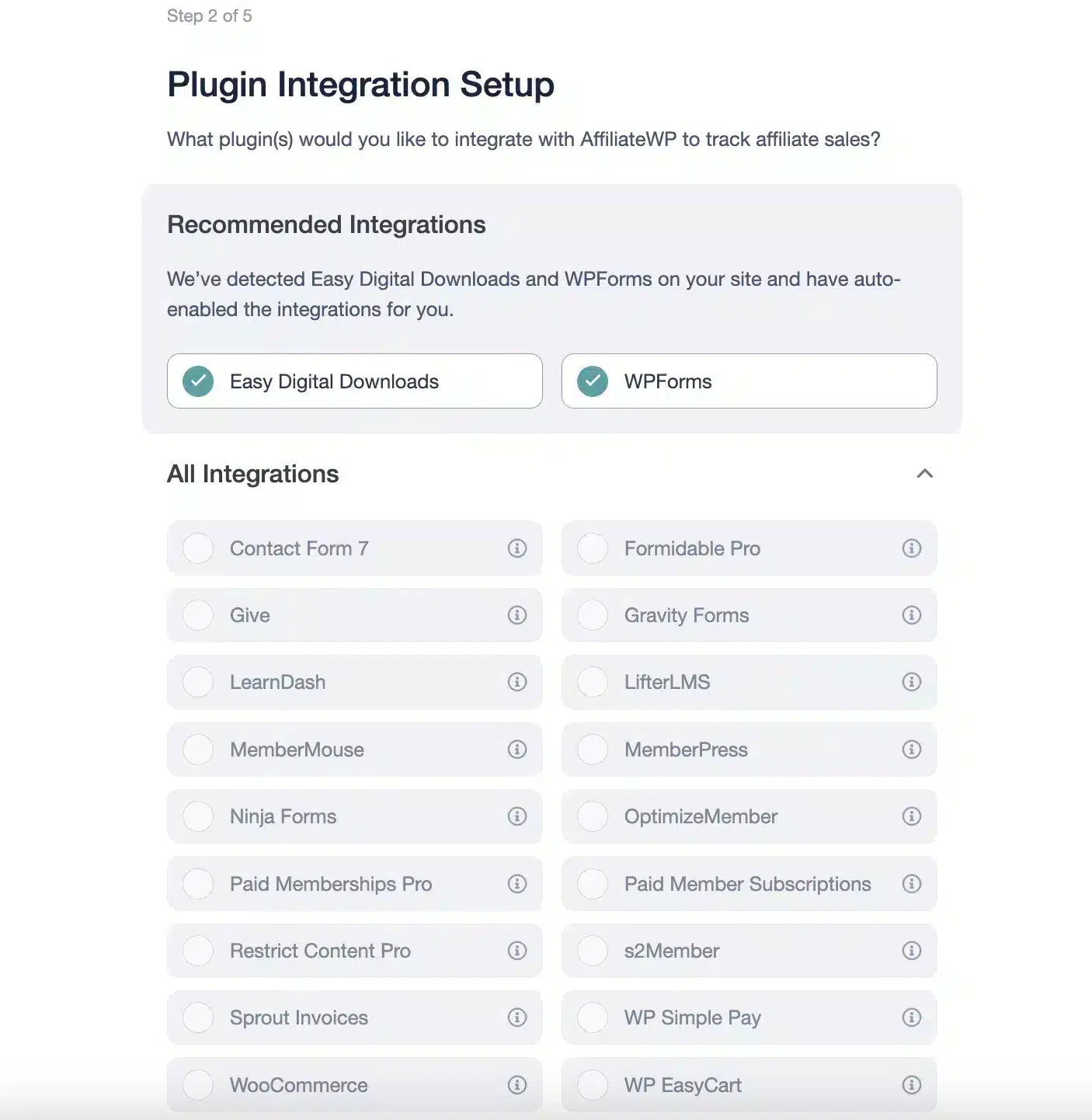 The wizard then steps you through tailoring the program settings:
Set your currency, and commission structure (pay-per-sale, pay-per-lead, etc)
Establish commission rates, either as a fixed amount or percentage. Recommended starting rates are provided.
Configure cookie expiration, affiliate URL structure, and other options.
Enter payment settings like your PayPal email for paying your affiliates.
Each step comes with recommended defaults to simplify setup. Once you review all settings, click Finish Setup and Exit to launch your affiliate program!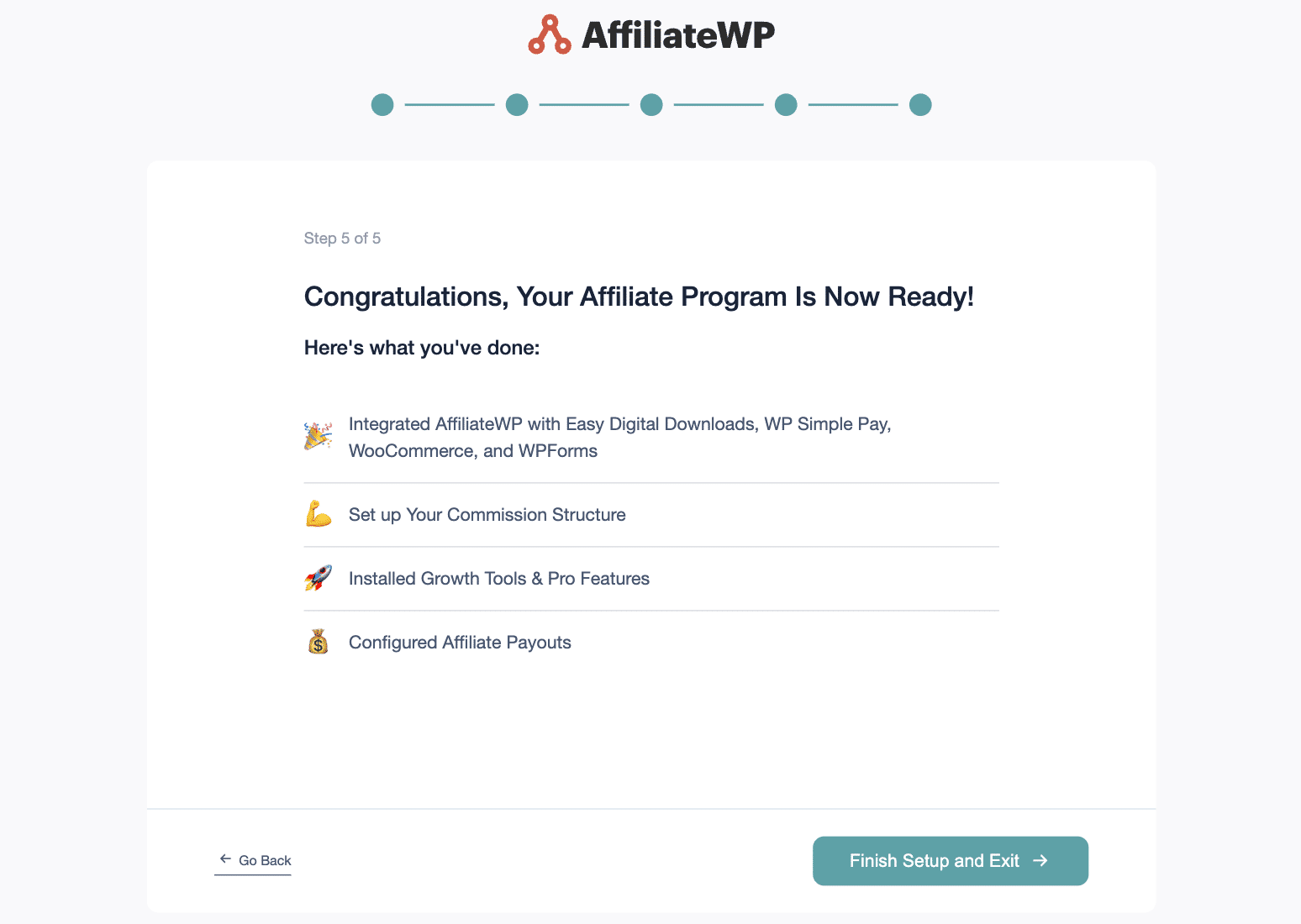 Step 3: Go to the Creatives Screen to Add a New Creative
After completing the setup wizard, you can create a QR code creative for your affiliates.
In the WordPress dashboard, hover over AffiliateWP in the left menu. Click on Creatives from the flyout menu.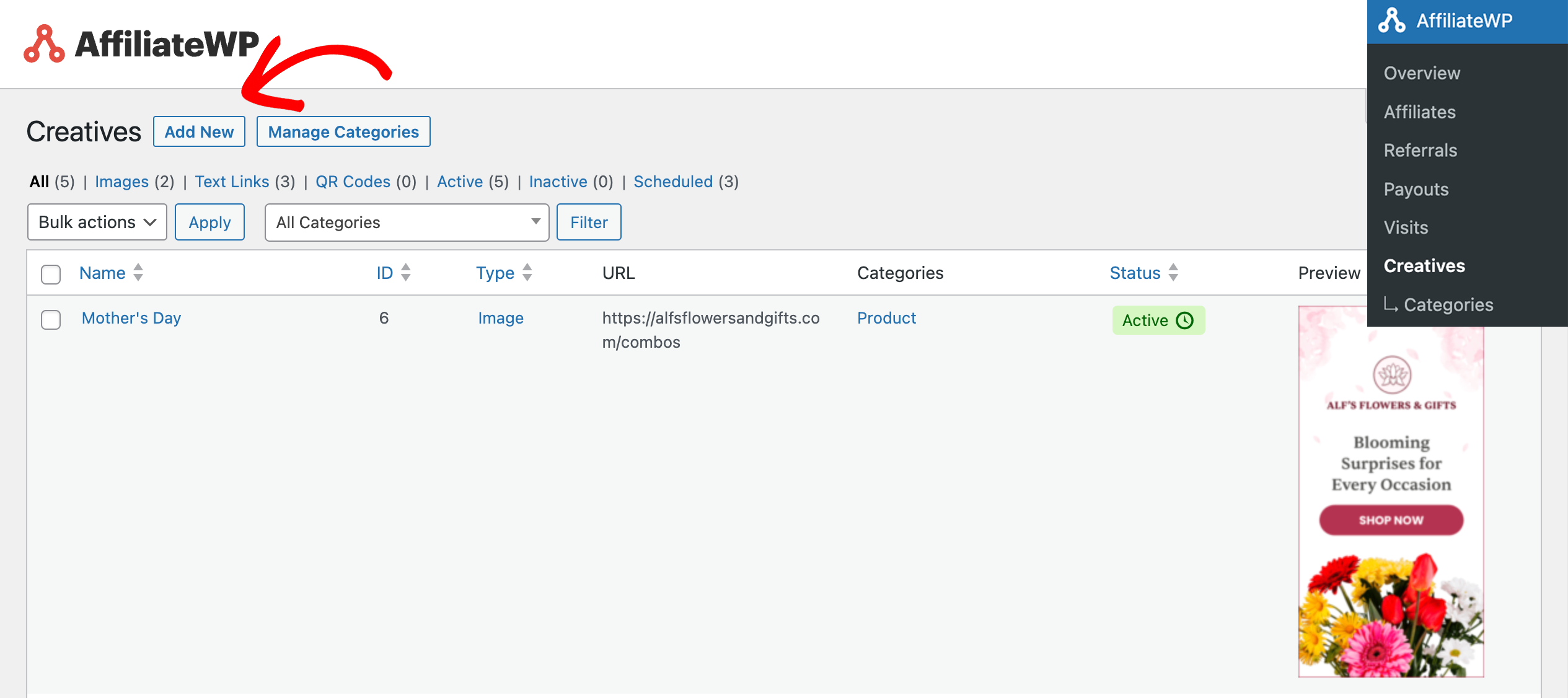 This will open the creatives screen. To create a new creative, click on the Add New button at the top.
Step 4: Configure the QR Code Settings
On the add new creative screen, give your creative a title or name for reference.

Next, open the Type dropdown menu and select QR Code. This configures it as a QR code creative type.

Now, you can enter a URL after picking the QR Code as your creative type, though if you don't add any URL, your QR will lead to your home page by default.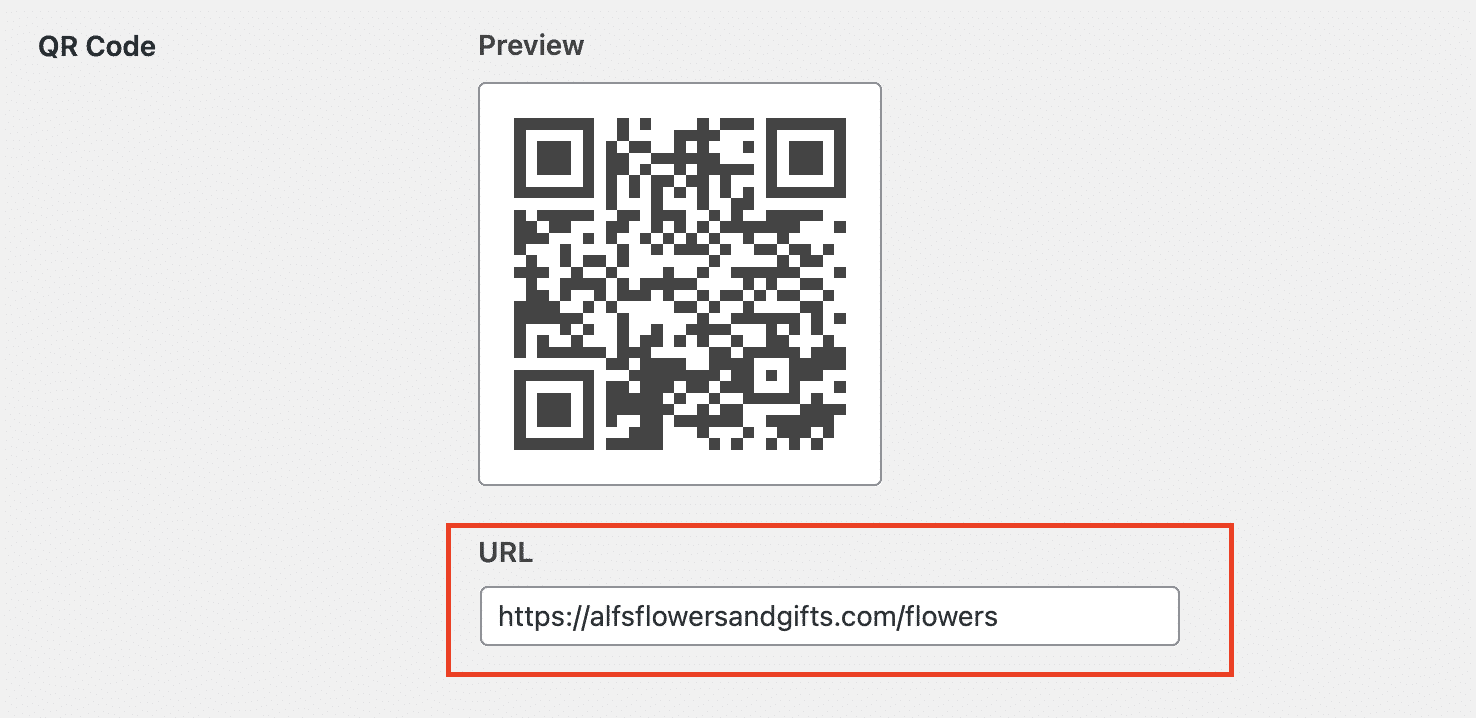 If you'd rather have a different URL that the QR code links to, you can change it.
Step 4: Customizing QR Code
AffiliateWP doesn't just let you create QR code creatives; it enables you to tailor them to fit your brand's aesthetic. This customization is crucial because color resonates with people, making your QR codes not just a tool but a part of your brand identity.
To customize, you can change the Code Color and Background Color of the QR creative under the QR Code section of the creative.
Consider the psychology of color as you choose. Bright colors might be your ally if your brand is energetic and bold. For a more subdued, professional look, darker shades could be better.
The live preview updates as you select colors to ensure the final look is exactly what you expected.
Step 5: Activate &Share
Once the QR codes are styled to your liking, click Add Creative to make it live for your affiliates to put them to use.
Your affiliates can find the QR codes under the Creatives tab in their AffiliateWP dashboard.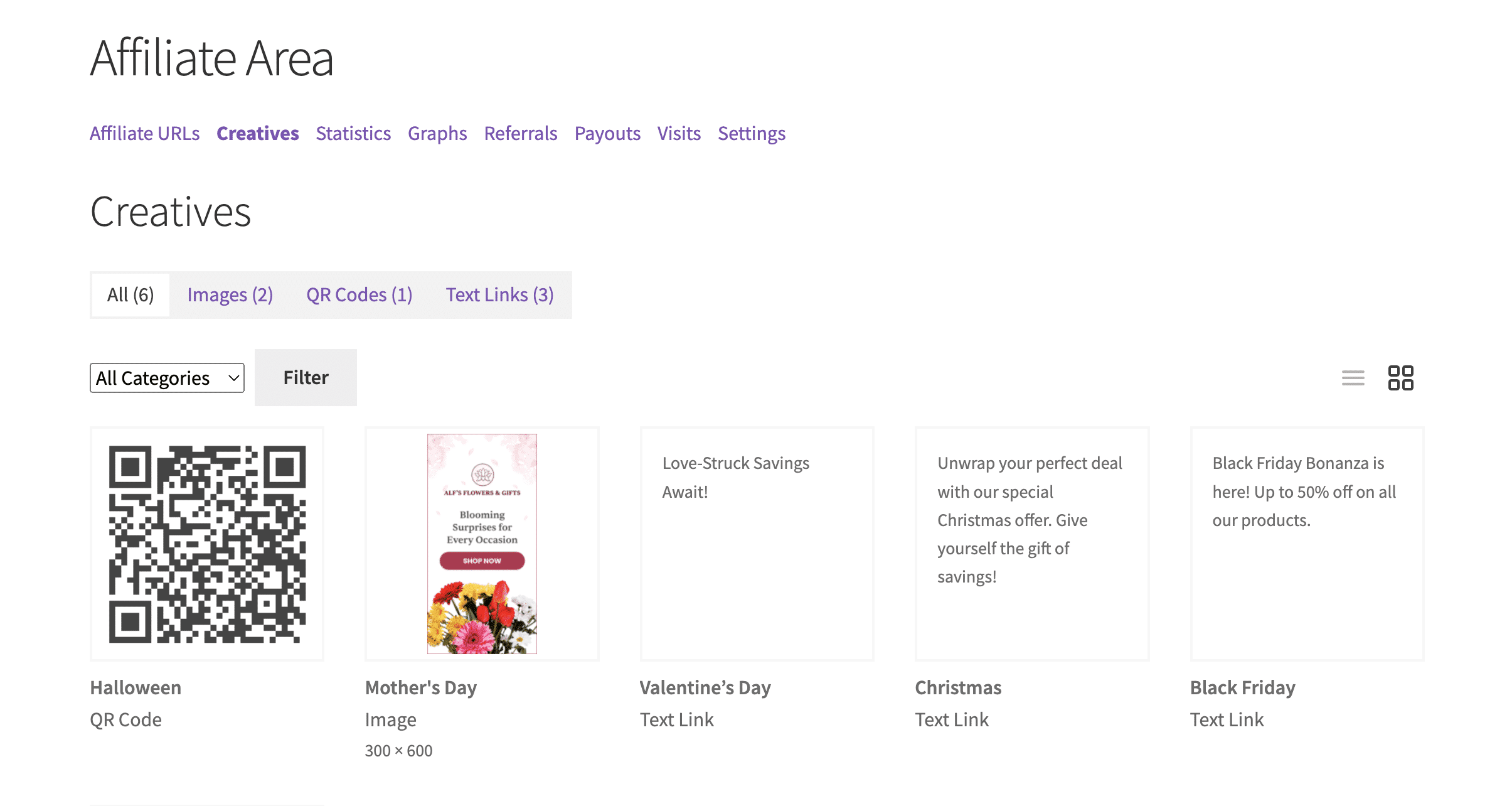 From there, downloading is a breeze. Affiliates can right-click to save the image or use the Download QR Code or Print button for a high-resolution version perfect for printing.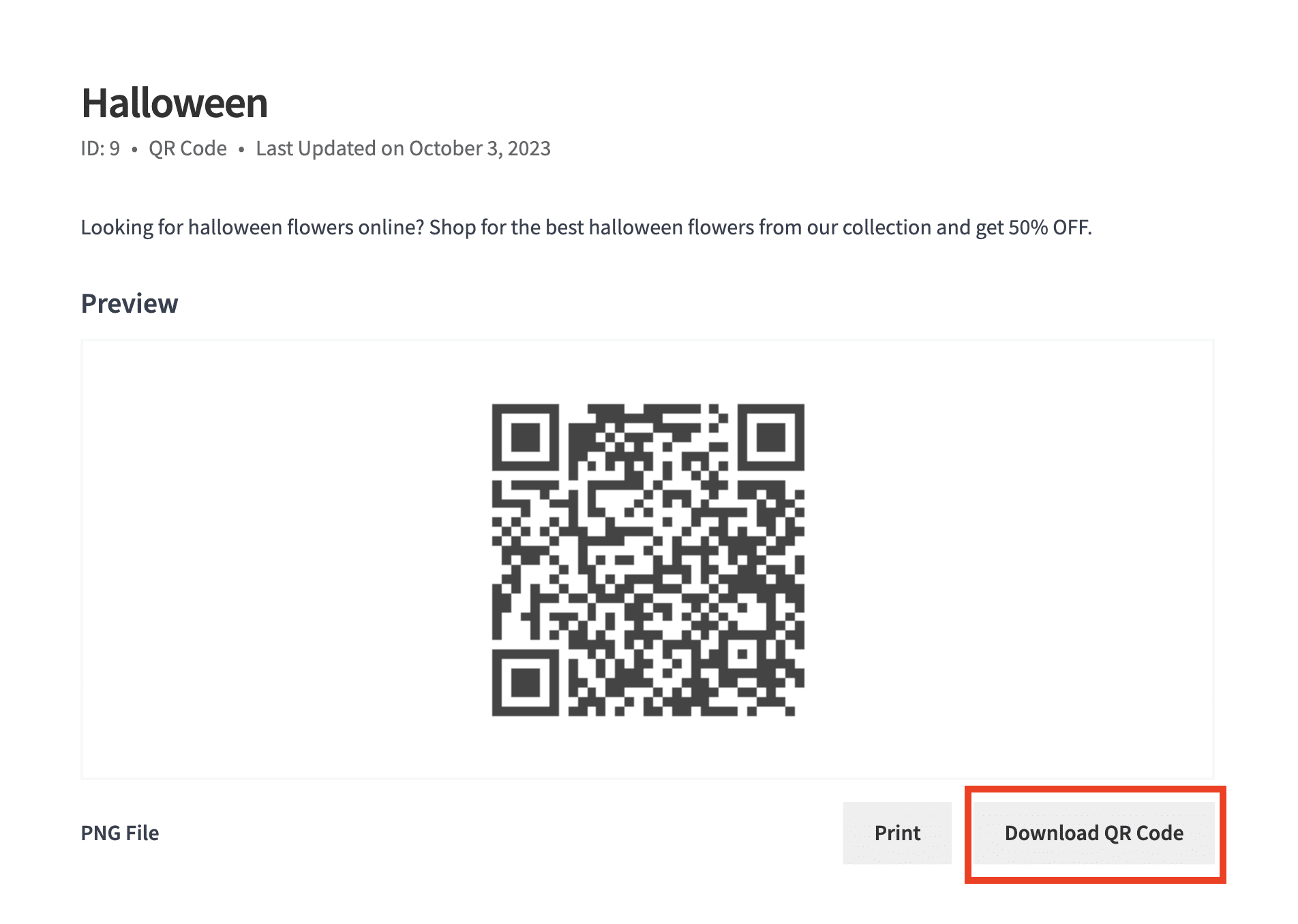 And that's it, see how easy it is to create a QR code creative with AffiliateWP. But that's not it. Now, don't forget to encourage your affiliates to think beyond digital — QR codes are also ideal for physical marketing materials.
They can print them on business cards, which are perfect for networking events, or flyers, which can be distributed at local businesses or posted on community bulletin boards.
For digital use, affiliates can incorporate QR codes into their websites, blogs, or videos. A QR code hovering in the corner of a YouTube tutorial or a blog post can seamlessly guide viewers to a purchase point without disrupting their content experience.
Next, Use Scheduled Creatives for Better Automation
Creating customized QR code creatives is a great way to arm your affiliates with promotional tools. But to get even more value from your AffiliateWP Pro plan, take advantage of scheduled creatives.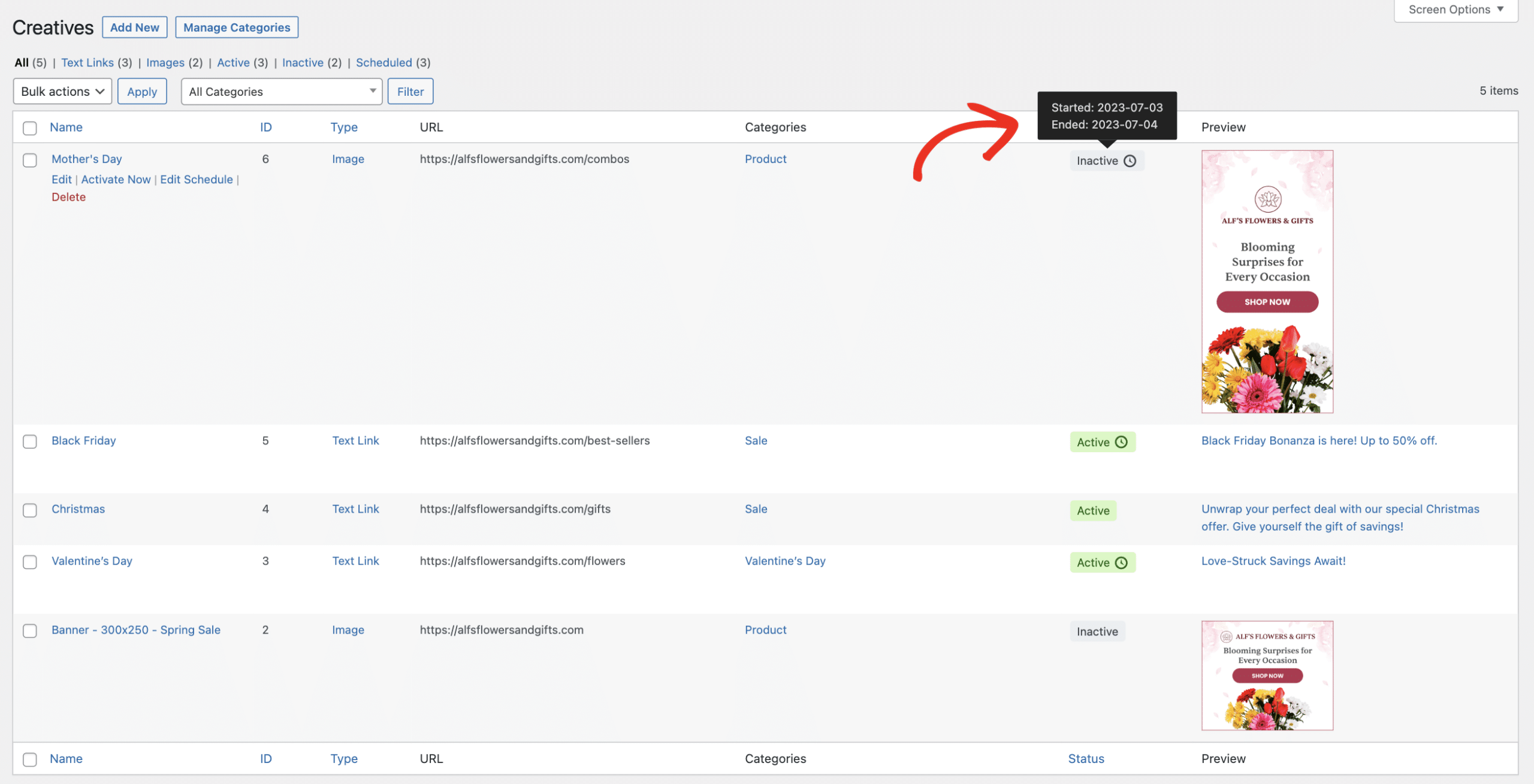 Scheduled creatives allow you to set creatives to activate and deactivate on specific dates automatically. This enables automating your promotions to align perfectly with your marketing calendar.
For example, you can schedule a seasonal promo creative to go live in the weeks leading up to the holiday season. The creative will activate on your set start date and turn off when no longer needed after the end date.
You can also use scheduled creatives to manage time-limited discounts or product launches. Have creatives go live right when the promotion starts and deactivate when it concludes.
This creates a smoother experience for your affiliates as well. They will see the most timely and relevant creatives without outdated promotions lingering in their creative list.The automation frees up your time while enhancing promotion effectiveness through better alignment.
Check out our guide on how to schedule creatives in AffiliateWP and smartly automate your affiliate program.
Grow Your Business with AffiliateWP
With the unique QR code creative type, AffiliateWP provides a great way to arm your affiliates with scannable promo tools. But the platform offers even more value beyond customizable creatives.
AffiliateWP's scheduled creatives feature lets you easily automate activating and deactivating your QR codes based on start and end dates. This aligns your creatives perfectly with your marketing calendar for more effective campaigns.
From advanced tracking and fraud protection to simple signup forms and reliable payment processing, AffiliateWP delivers the complete package to run your program smoothly.
Oh, and don't forget to check these helpful resources:
Get started with AffiliateWP today and see the difference in your affiliate revenue. Trust us, you won't look back.