How to Manage Affiliate Creatives in WordPress (2023)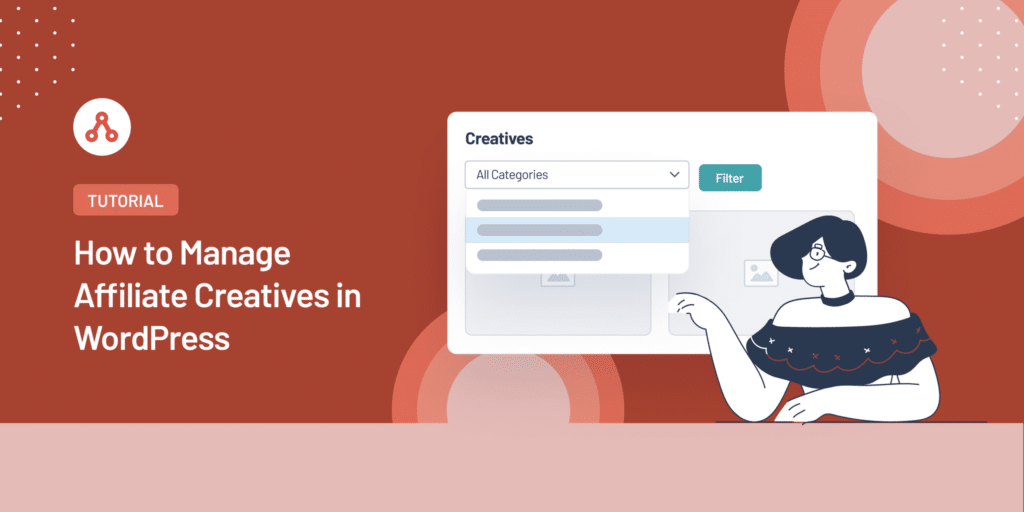 Want to manage affiliate creatives directly from your WordPress admin?
We're going to show you how to unlock the power of affiliate creatives to boost click-throughs and conversions.
Here's how you can manage affiliate creatives in WordPress.
Why Are Affiliate Creatives Important?
Why do you put images and videos on your website?
Because creatives attract people's attention and drive sales. Whether that's detailed product images, video tutorials, or anything else, creatives are an essential part of online sales.
Naturally, you want your affiliates to be able to make use of interactive content to grow sales, so they need access to affiliate creatives. Many of your affiliate creatives might be the same as the ones you use on your own site, but some of them might be unique.
Here are some affiliate creatives ideas you can consider:
Text links
Product images
Coupons
Landing Pages
Pre-Written Copy
Email Templates
Banners
Widgets
Videos
Brand Assets
When done well, affiliate creatives can boost click-throughs and conversions, so they're well worth investing in. The question is, how do you deliver them to your affiliates and ensure they get used?
Here's how you can manage affiliate creatives in WordPress.
How to Manage Creatives in Your WordPress Affiliate Program
If your affiliate creatives are going to drive sales, then they need to tick a couple of boxes:
They offer reliable tracking
They're easily accessible to affiliates
They're high quality
We're going to show you how to ensure your creatives maintain quality, are easy to access, and give you reliable tracking. Here are the steps we're going to look at:
Install AffiliateWP
Complete the Setup Wizard
Upload and Group Your Creatives
Show Creatives in the Affiliate Dashboard
Let's take a look at these steps in more detail.
Step 1: Install AffiliateWP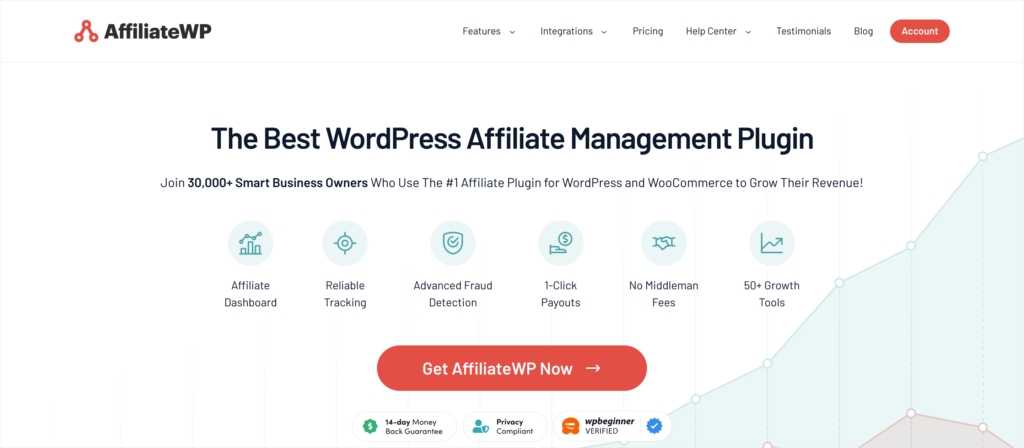 AffiliateWP is the best affiliate management plugin and its powerful features will help you get more out of your affiliate creatives.
The great thing about AffiliateWP is that it makes everything simple. It's easy to set up, makes affiliate management a doddle, and has the advanced features you need to grow sales.
With one-click integrations for many of your favorite WordPress plugins, it's the perfect place to start if you want to grow your affiliate program.
Just go to the pricing page and choose the plan that best fits your needs.
Follow this guide to install the plugin and then you're ready to manage your affiliate creatives.
Step 2: Complete the Setup Wizard
To start setting up your affiliate program just click Setup under AffiliateWP. This will open the setup wizard which is going to allow you to quickly sync AffiliateWP to your chosen integration.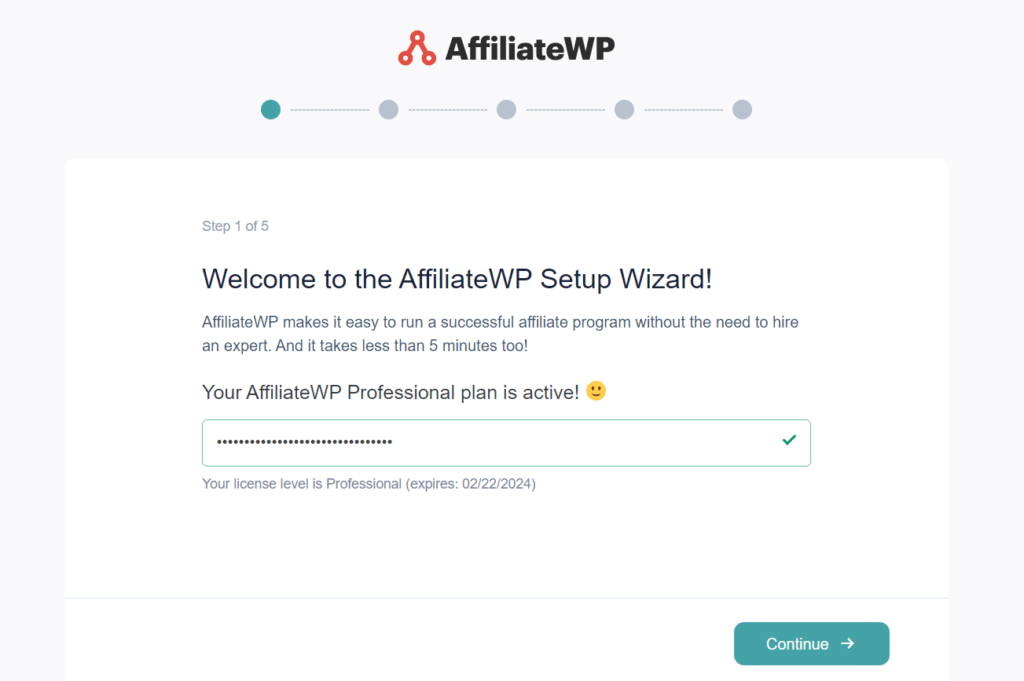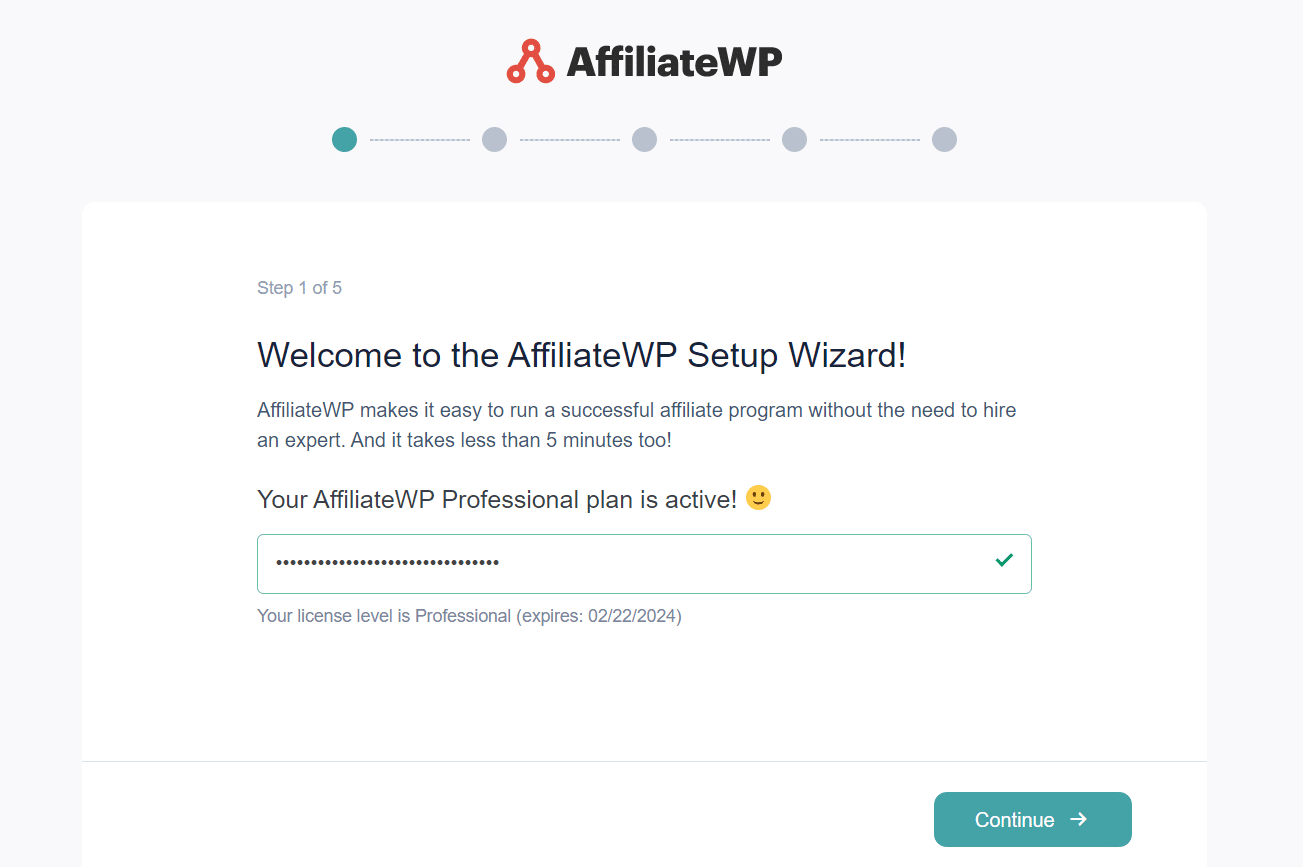 The first page will ask you for your License Key which can be found in your AffiliateWP Account. Copy and paste the key into the box before clicking Continue.
Now we get to the clever part!
AffiliateWP will automatically detect which plugins you're running on your site and list them as Recommended Integrations.
If you want to add additional integrations, then you can click the dropdown menu next to Integrations and check the checkbox next to your chosen integration.
When you've selected your integrations, click Continue to move on to the next stage of the setup.
Now you'll be asked to choose how you want to pay affiliates.
Here, you'll have 3 options: paying affiliates directly to their bank accounts through the payouts service, PayPal payouts, or manual payouts.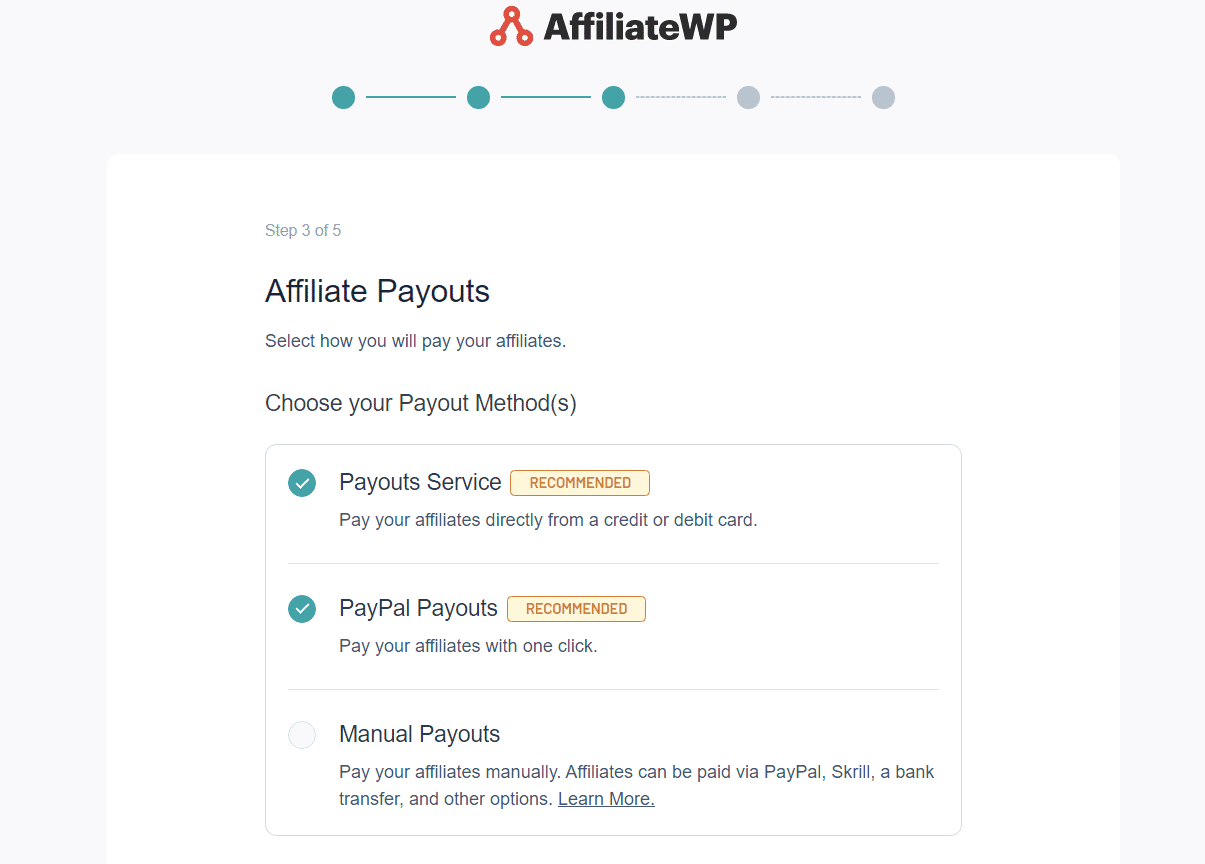 Decide how you want to pay affiliates and then click Continue.
Next, you'll be asked to set your commission rates.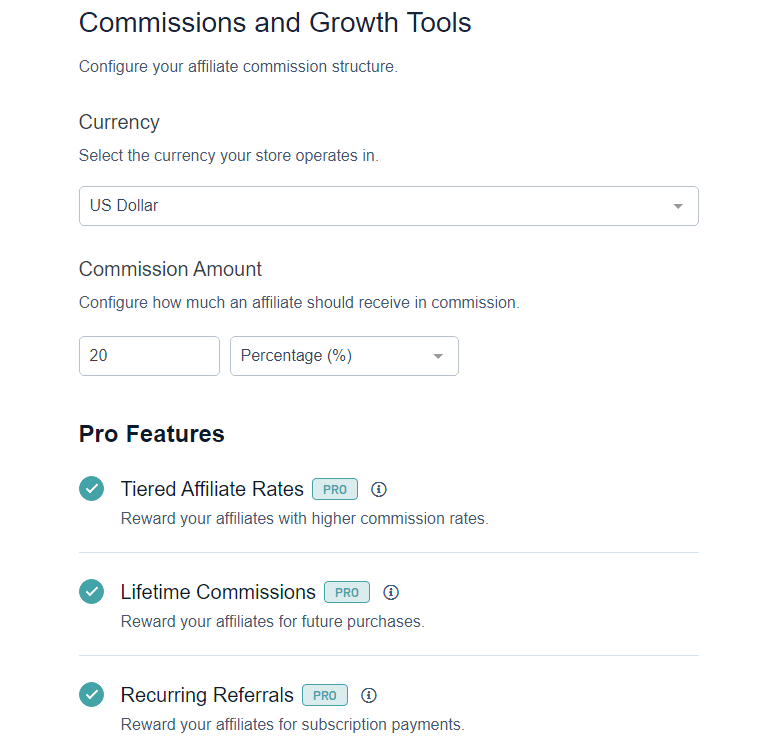 Choose your currency and referral type, then set the value of your commission. If you're not sure, then check out this helpful guide on affiliate commissions, but remember, you can always adjust these settings at a later date.
This page will also allow you to activate some of our most popular add-ons, but again, if you're not sure, you can always do this later.
Once you've clicked Continue, you'll be brought to a final confirmation page where you can close the setup wizard.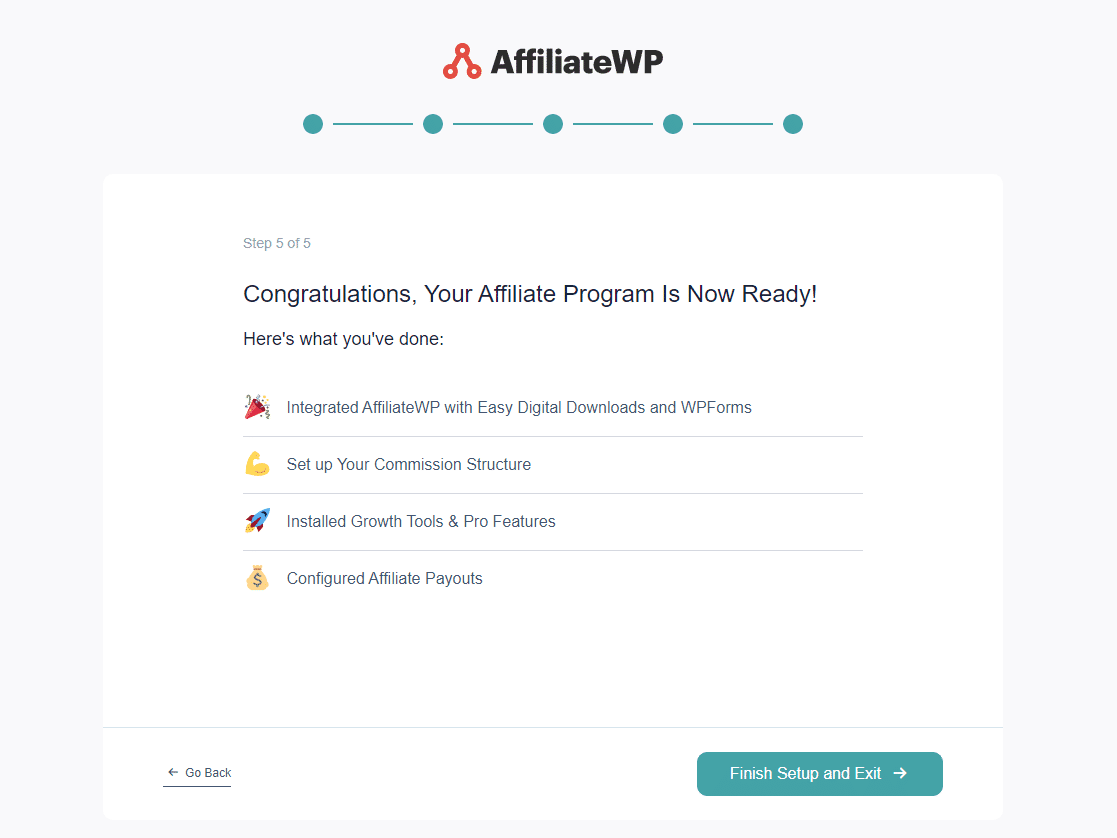 That's it, you've completed the setup wizard and you have everything you need to start managing your affiliate creatives.
You'll notice that the Setup screen is still visible. This is because there are some extra steps you can take to make sure your affiliate program is perfectly set up for success. Follow the steps through, and then you'll be ready to start maximizing affiliate sales.
Step 3: Upload and Group Your Affiliate Creatives
Your affiliate program is ready to start attracting top affiliates, so it's time to make sure they have everything they need to make sales.
Affiliate creatives are an important part of any affiliate program because they boost click-through rates (CTR) and drive conversions, so you want them to have a prominent place in the affiliate dashboard.

To do this, click on Creatives in the sidebar to open the Creatives screen. Here, you can quickly upload all your affiliate creatives by clicking the Add New button. You can then add important information about your creative:
Name
Description
Page the creative should link to
Text
Image
When you've entered all the information, click Add Creative, and it will be added to your affiliate program.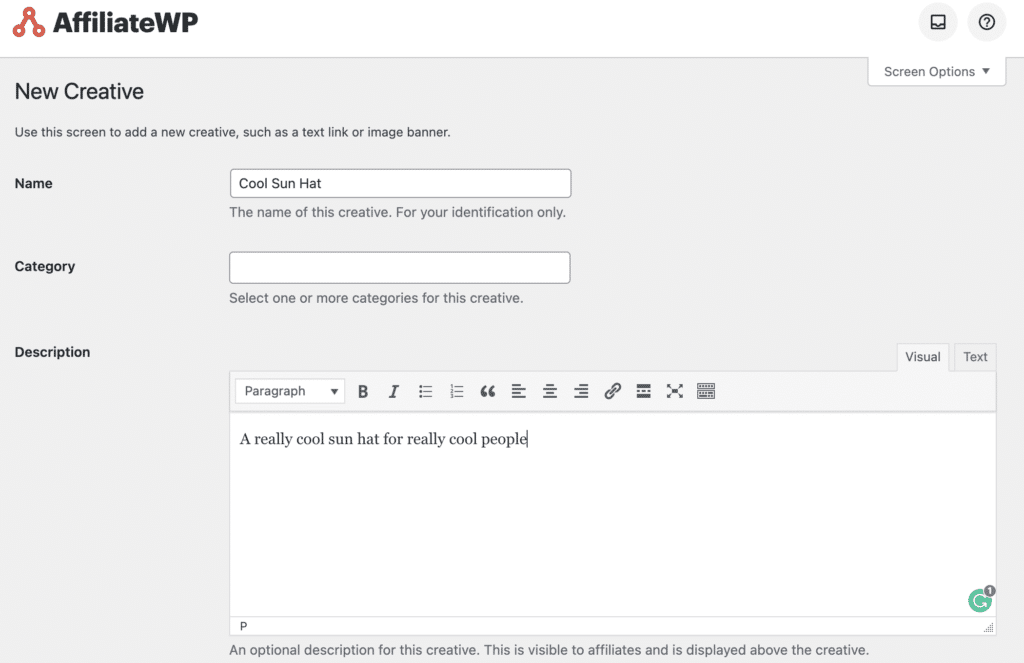 If you're adding lots of affiliate creatives then this can get a little bit messy though, so you'll want to create categories so they're easily searchable.
To do this, click Categories underneath Creatives and you'll open the Creative Categories page.

Now you can create categories to help you organize and group your affiliate creatives.
Just enter the name of your first category and click Add New Category. You can add as many categories as you want, but make sure you're making it easy for your affiliates to find the creatives they're looking for.
Once you've created your categories, you can go back to the Creatives page and click Edit to add them to the correct category. Start typing the category you want to use into the Category field and select the right one from the dropdown menu.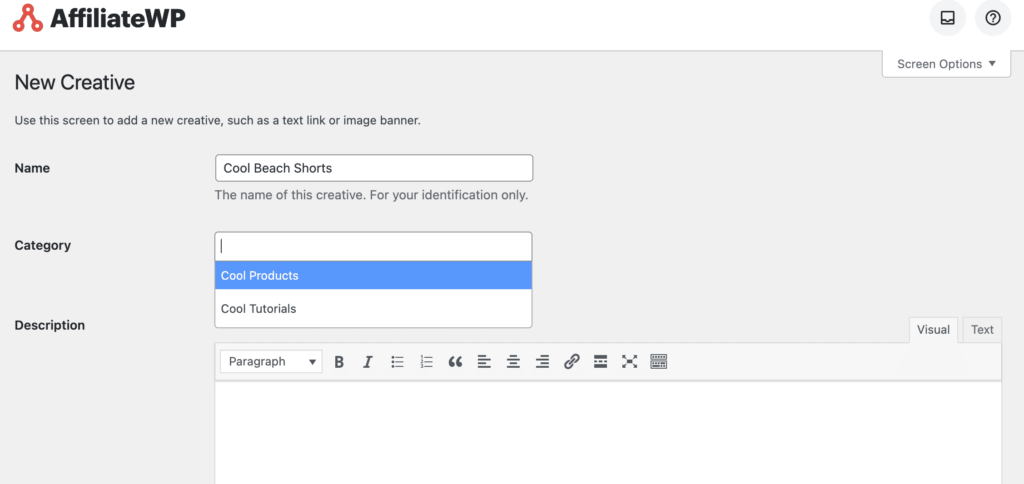 You'll now be able to filter by affiliate creatives using the dropdown Categories tab at the top of the Creatives page.
Step 4: Show Creatives in the Affiliate Dashboard
When you install AffiliateWP, it automatically creates an Affiliate Area that serves as your affiliate registration and login page.
Affiliates can use this page to signup for your program and log in to their affiliate dashboards. This is where they can access affiliate links, statistics coupon codes, affiliate creatives, and more.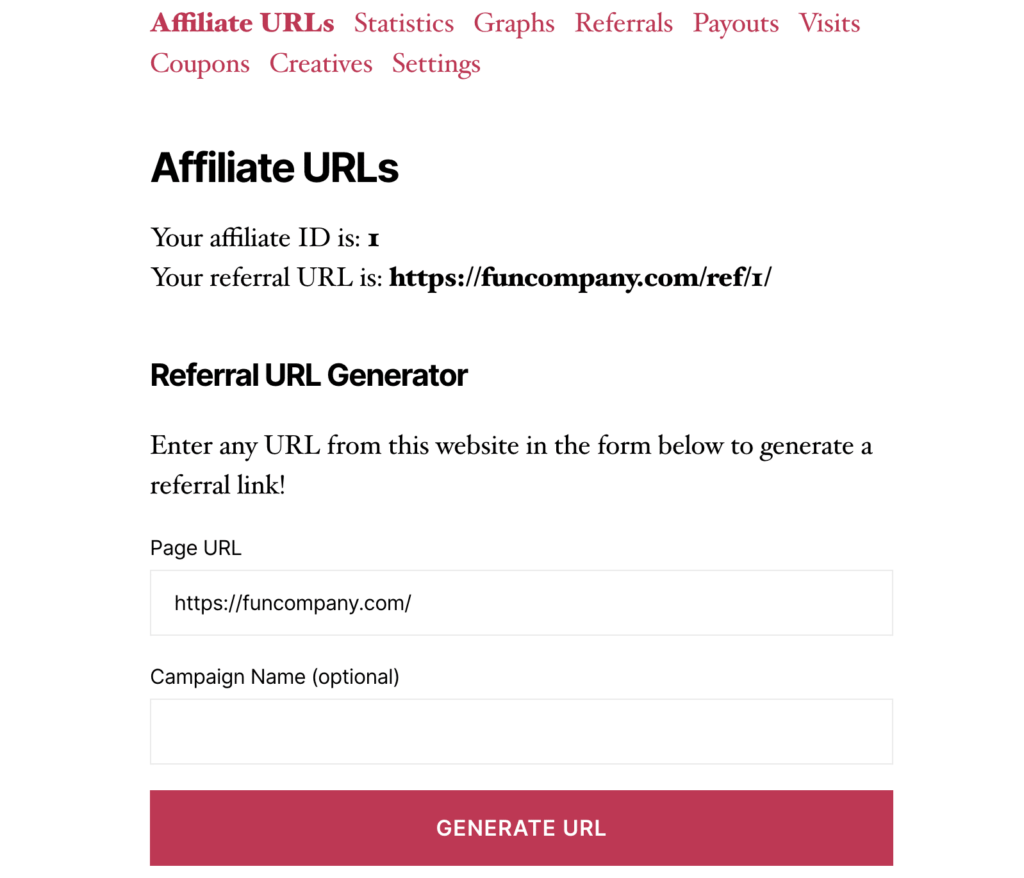 When you add creatives to your affiliate program they will automatically show up in your approved affiliates' dashboards. You'll notice that if you have a ton of creatives it can be hard for affiliates to find what they're looking for though. This is where your affiliate categories come in!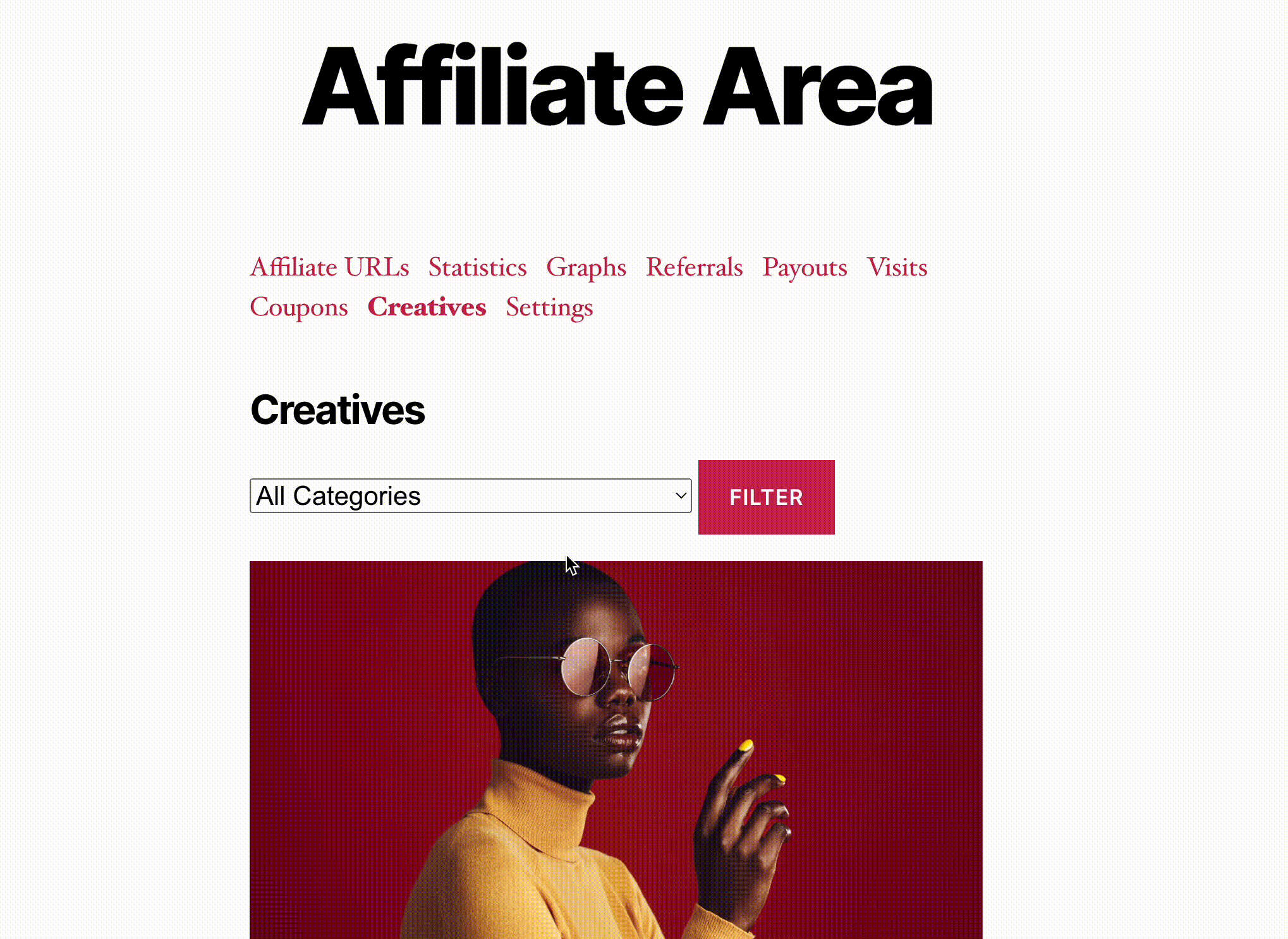 If you're categorizing your affiliate creatives properly, then they'll be grouped in a way that makes them easy for affiliates to use.
Ultimately, this is exactly what you want because creatives are so good for click-through rates and conversions.
Now Unleash AffiliateWP's Best Features to Maximize Conversions
Creatives are great tools to boost click-through rates and affiliate conversions, but they're not the only ones AffiliateWP offers.
We've also got some advanced growth tools that you won't find with other affiliate plugins:
Personalized Landing Pages: Work with your best affiliates to create personalized affiliate landing pages that maximize social proof and boost your conversion rate.
Vanity Coupon Codes: Allow affiliates to create their own branded coupon codes that stand out on social media and email marketing to boost click-through rates.
Direct Link Tracking: Eliminate affiliate links altogether and track referrals directly from the affiliate's website. This makes it incredibly easy for affiliates to promote your offerings.
These Professional license features can give a huge boost to your affiliate program, and ensure you're maximizing your growth.
Make sure you're giving your affiliates the features they need to maximize their affiliate sales!
Manage Affiliate Creatives the Easy Way
AffiliateWP makes it incredibly easy to upload and manage affiliate creatives.
Creatives are powerful marketing tools, and you want your affiliates to engage with them as much as possible. The best way to do this is to make it easy for affiliates to access them, and that's exactly what AffiliateWP does.
Now that you know how to manage affiliate creatives in WordPress what else should you know?
We've got tons of great resources to help you out:
Now there's only one thing left to do.
Get AffiliateWP and start managing your affiliate creatives today!