15 Reliable Ways to Get More Sales for WooCommerce (In Record Time)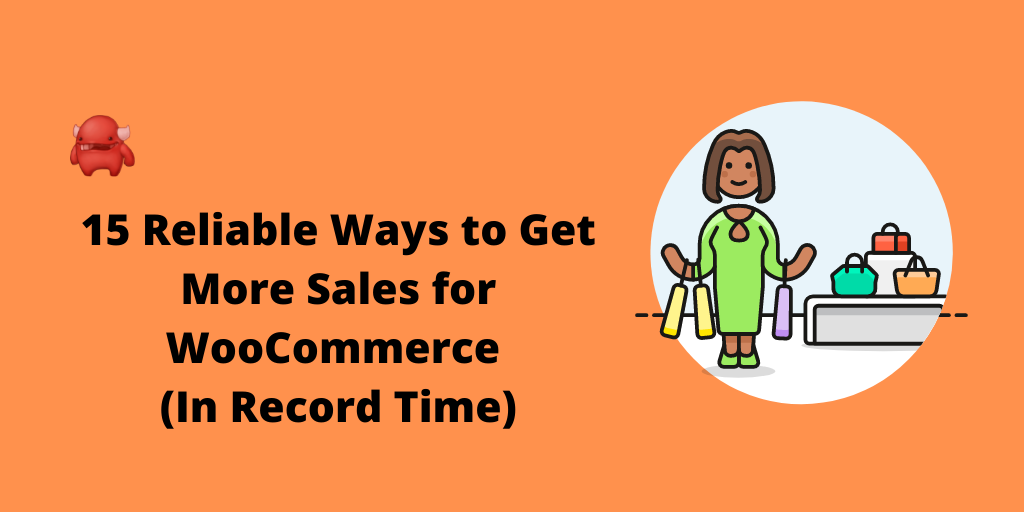 More e-commerce sales are being made than ever. That's great news for e-commerce stores, but on the downside, there's also more competition than ever.
For store owners, this means the importance of getting more sales for WooCommerce has never been greater. The customers are out there, but are you leaving valuable conversions on the table?
Let's take a look at some ways to get more sales for WooCommerce.
1. Improve Your User Experience
We expect a lot from websites in modern times, but there are still a lot of websites out there that don't live up to those standards.
Elements that don't load properly, links that lead to nowhere, buttons that don't work, and impossible to follow navigation; they're all things that drive people crazy and cause them to leave your website.
Improving the experience of your checkout process alone can improve your conversion rate by 35%, so think about what it can do across your entire website.
If you're looking to change to a user-friendly, optimized WordPress theme, then check out SeedProd website builder and WooCommerce sales funnel builder.
2. Page Load Speed
People won't put up with slow load speeds. Every second your visitors spend waiting to engage with your content increases the chances they leave your site.
A page load time of 1 second typically results in a bounce rate of seven percent
A page load time of 3 seconds typically results in a bounce rate of 11 percent
A page load time of 5 seconds typically results in a bounce rate of 38 percent
A page load time of 10 seconds typically results in a bounce rate of 65 percent
That's a huge amount of potential customers you could be missing out on if you have a slow website. Sales is a numbers game, and when you have a large percentage of visitors who aren't engaging with your content and products, then it's going to severely limit your opportunities.
One of the best ways to get more sales for WooCommerce is to speed up your site, and there are lots of little ways you can do this.
3. Build Customer Loyalty
You work extremely hard to make sales. By the time someone finally becomes a customer, they've been through an entire journey with multiple touchpoints.
If you don't continue this relationship once the customer has made a purchase, then you're missing out on a huge opportunity.
The stats show how important your existing customers are:
82% of companies believe retention is cheaper than acquisitions
58.7% of internet users find rewards and loyalty points one of the most valued aspects of online shopping
Based on the Pareto Principle, 80% of your profits should come from 20% of your customers
The first aspect of customer loyalty is continuing to build the relationship by creating more touchpoints. Then ask yourself how can you reward your customers and help facilitate their next purchase?
4. Grow Your Email List
Email marketing is a powerful tool to help you get more sales for WooCommerce.
When someone comes to your website, they may love your content or even your product, but once they're gone, they're gone. You have to hope that you've done enough to entice them back to your site at some point.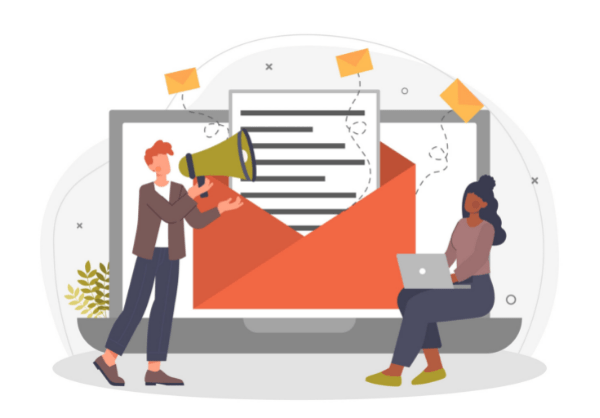 When you have a conversion optimization toolkit like OptinMonster though, you can start to grow your email list.
This is important because it gives you a direct way to create more touchpoints with the potential customer and guide them through your sales funnel. It gives you more control over the journey, rather than being sat on the sidelines hoping.
5. Customer-Centric Benefits
We all like to think that our products blow away the competition and sell themselves. For some e-commerce stores, this might be true, but for the majority, it won't be. The truth is, there's lots of competition out there, and it's small details that influence your customers' purchasing decisions.
What changes can you make to your product, service, or experience that give customers those little extra benefits that cause them to choose you over a competitor?
Think about the great example of McDonald's "Happy Meal" toy. It may primarily be concerned with serving up burgers and chips, but the "Happy Meal" toy is an incredibly successful extra that pleases children and parents alike.
6. Cross-Sell and Upsell
Purchasing decisions are complicated. People weigh up multiple factors and come to a decision that either something's worth it, or not worth it.
Once someone has committed to that decision, there's an air of excitement that pushes them over the line and causes them to finally click the purchase button. This moment when someone has their wallet out and has already accepted they're going to spend money is another opportunity to get more sales for WooCommerce.
When do you think is the perfect time to ask someone if they want to buy a laptop cover? There can't be many better times than when they're about to buy a laptop.
When people have already made that mental commitment to spending money, the calculations of their purchasing decisions have changed slightly. For example, if you have a basic plan for $100, then what's $20 more to upgrade to the pro plan?
Cross-selling and upselling are as old as sales itself, and they're something you need to be doing on your e-commerce store.
7. Leverage Commercial Holidays
E-commerce holiday sales are believed to be worth around $210 billion. Let's put that in perspective; the total size of the US e-commerce market is around $870 billion.
Holidays are unbelievably important for retail, which means your WooCommerce store has to be capitalizing on them.
Plan your year around the big holidays (Black Friday, Christmas, Valentine's Day, Easter, etc). Don't wait for the last minute to run your advertising campaigns because your competition will beat you to it. Start planning early, get into the spirit of things, and be creative!
Reflect the mood the holidays bring for your customers, and you can quickly build excitement for your products.
8. Create Urgency
When we're under no pressure to make a decision, we often push it down the road and tell ourselves we will come back to it later. More often than not, once we've delayed the decision, it gets pushed down the agenda and eventually forgotten.
This is a problem for e-commerce stores because potential customers have had to invest very little to engage with your business. They haven't had to get in the car and walk around the store, so they don't mind coming away with nothing to show for their efforts.
Sometimes you need to create a sense of urgency for the customer.
A good way to do this is with limited-time discounts. This will add urgency to your customer's decision by presenting them with a timeframe and can result in a significantly increased conversion rate.
9. Run Flash Sales
A perfect way to combine urgency with excitement is with a flash sale. If you're looking to get more sales for WooCommerce very quickly, then this is an excellent option.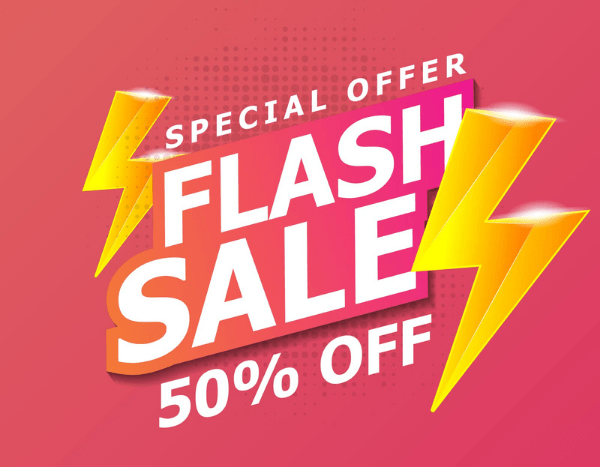 It's not just about that initial sales though, it's all about lifetime value. You may be giving up some of your profit margins, but if it keeps customers engaged with your business and coming back time after time, then it can be well worth the sacrifice.
As always, a sale is useless unless people know about it though, so leverage your marketing and really build the anticipation.
10. Free Shipping
We mentioned a while back that customers go through a complicated purchasing decision. They weigh up all the pros and cons and make a balanced judgment about whether they think it's worth making a purchase.
If you're not upfront about your shipping costs, then this introduces new information to the purchasing decision right at the most important point; checkout. Suddenly, there's an extra con on the board, and no extra pro to balance it out.
One of the best things you can do is eliminate shipping completely, but the next best thing is to be upfront and provide shipping details early on in the process.
11. Leverage Social Proof
We're constantly on the lookout for something to be too good to be true.
Hopefully, you're doing a great job with your marketing and convincing people that what you sell is worth the cost. However, people want to know that it's not just good marketing they're buying into.
They want to know there's substance behind what you say, and the way to do this is by leveraging social proof.
When it comes to social proof, the best WooCommerce plugin is TrustPulse, and it can boost your conversions by up to 15 percent.
Potential customers want to know that other people have taken the path they're about to take; seeing things like purchase notifications, action messages, and reviews can make all the difference.
12. Streamline Your Checkout Process
Capitalizing on excitement is an important part of getting more WooCommerce sales.
Seeing a cool new product and knowing it will be on your doorstep the very next day: that's exciting. Filling out long forms and having to click through multiple checkout pages: that's not exciting.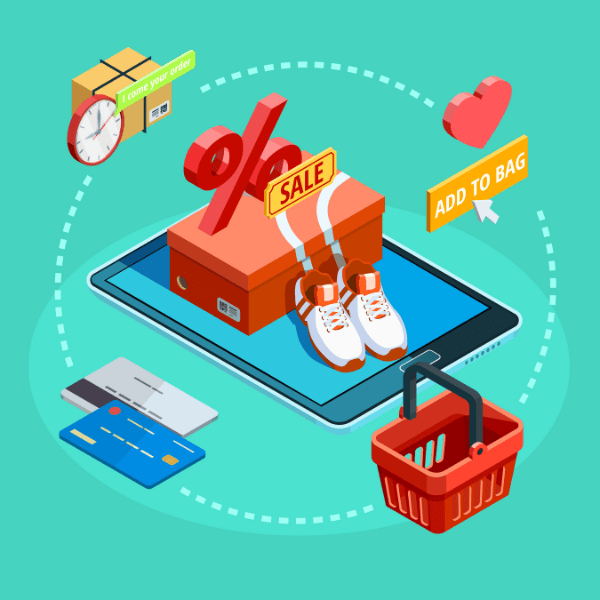 A clunky checkout process can easily rub the shine off the customer's purchase and make them wonder:
Is it worth the hassle?
Do I really want/need this?
The more clicks people have to make to complete their purchase, and the more barriers you put in front of them, the more abandoned carts you're going to experience. Think about how easy Amazon makes it to complete a purchase; if your checkout can be that streamlined, then you're going to make a lot more sales.
13. Send Abandoned Cart Emails
Abandoned carts are endlessly frustrating! You've come so close and yet so many people don't follow through and complete their purchase.
The first thing to note is that you're certainly not alone. There are lots of different reasons why people abandon their carts and it happens to all of us. The second thing to remember is that these people aren't a lost cause.
With the right abandoned cart plugin, you can easily send out an automated abandoned cart email series that's designed to draw your customers back in. It's up to you to use your creativity to win the sale, but as the stats show, abandoned cart emails can help you get more sales for WooCommerce.
69% of online carts are abandoned
45% of abandoned cart emails get opened
21% of links in those emails are opened
50% of users who clicked a link completed their purchase
14. Use Discounts and Coupons
There's a reason why you see discounts and coupons everywhere you go on the internet: people love a deal.
It's all about perceived value. The product hasn't changed, so its intrinsic value is the same, but the discount means there's more perceived value.
You have to be careful about how you use discounts and coupons because they will cut into your margins, but creative use of these tools can help you get more sales on WooCommerce with just a few small tweaks.
15. Create an Affiliate Marketing Army
Whatever niche you're selling products in, there are loads of publishers out there with big audiences. If you can turn these publishers into your own affiliates, then you've immediately increased your reach.
When you create your own affiliate marketing program, then you can recruit some of the most innovative people in your industry to help sell your products. It's like you've got your own little army of salespeople spread out across the globe, and it can have a serious impact on your sales.
Your affiliates put links to your products in their content, and when they refer people who make a purchase, they receive a small commission for their work. All of this can be set up in just a few clicks with the best affiliate plugins for WooCommerce, allowing you to automate your affiliate program and grow your sales. 
Getting Sales is About the Small Details
If you look at this on a macro scale, it seems like quite a simple equation:
Expand your reach, optimize your sales funnel, and create more touchpoints, and you will get more sales for WooCommerce.
Within this, there are lots of small details that can make all the difference though. Consumers make intricate purchasing decisions that can flip based on the smallest piece of information. The great news is, this gives you lots of different ways to improve what you're doing.
If you want to start with the first part of the equation: expanding your reach, then look no further than AffiliateWP! For the rest, we've mentioned some pretty great tools, so go and check them out, and see how you can get more WooCommerce sales.