An affiliate program management starter guide for newbies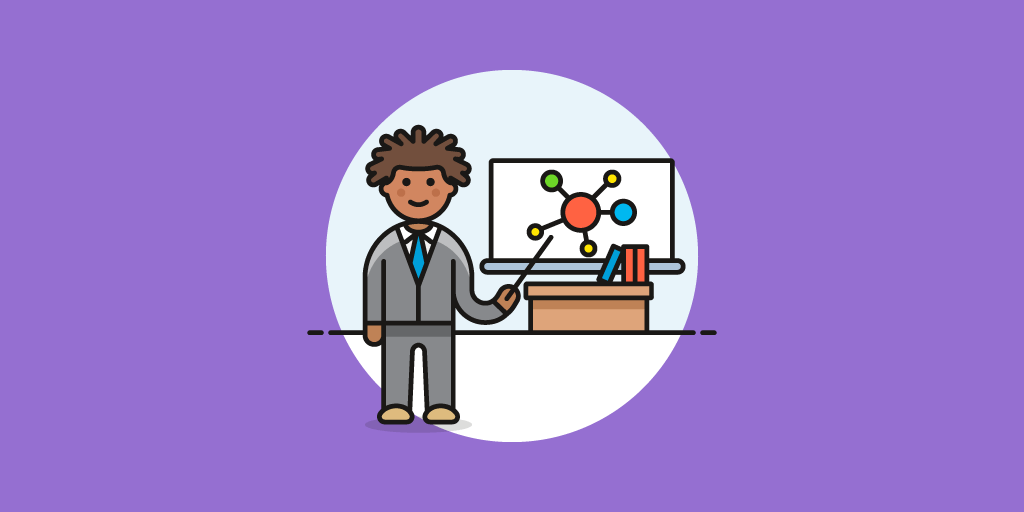 One of the biggest misconceptions about running an affiliate program is that it's a passive endeavor. The truth is, there are many components that require ongoing maintenance, communication, creativity, time, and effort.
In short, you get out of affiliate marketing what you put into it.
The affiliate marketing landscape is always evolving, with new trends and strategies emerging all the time, and this can make it more difficult to know exactly what the industry standards are, and how you should be managing your affiliate program – especially if you're new to the game.
How do you keep your affiliates engaged and loyal? What happens if they lose steam? How should you communicate with your affiliates? What kind of affiliate creatives should you make? How do you measure the success of your program over time?
These are just a few of the questions we aim to answer in this post.
So, let's get to it!
Affiliate relationships
When it comes to running an affiliate program, the importance of relationships cannot be overstated. The relationship you have with your affiliates is the foundation upon which they flourish (and make money for you), and it also sets you apart from big affiliate networks and less personal programs that don't provide dedicated, individual attention.
Finding affiliates for your program
Over the lifetime of your affiliate program, you will need to find, recruit, and vet affiliates. In our post The best places to find quality affiliates, we talk about how crucial it is to get the right people on board, and how being indiscriminate in your affiliate recruitment can be a big waste of time and resources.
We also talk about how it's important to manage your expectations, as (on average) only a small number of affiliates bring in the vast majority of the sales. So, it's worth noting that even if you get the very best people to promote your products, you will still have those affiliates who may not end up doing all that much.
The good news? There are strategies for getting dormant affiliates promoting again, and we wrote a post about it over here.
Now, back to affiliate recruitment. Where should you be looking?
Some of the places you can find quality affiliates include:
Niche affiliate directories, where affiliates are specifically looking for new programs to join
Social media networks, where you can join interest-based and professional discussion groups, follow and engage with influencers, stay up-to-date on the latest industry trends and communities, and network with potential affiliates
Niche podcasts and blogs, whose creators are often highly-relevant experts with larger audiences
Affiliate forums, where affiliates are invested enough in the game to actually join a forum
Businesses that aren't in competition with you, but have overlapping audiences that could be receptive to your promotions
Competitors whose affiliates may be more interested in what you have to offer
How to choose the right affiliates
If you want to make sure that all of your efforts in running your affiliate program are the most effective and worthwhile, then you want to be sure you choose qualified affiliates who are a good fit for your brand, products, niche, and audience.
In our post How to know if an affiliate is the right match for your program, we elaborate on this topic by breaking down some qualities and criteria you should look for, such as:
A clear commitment to affiliate marketing. Knowing how the game works and having some experience usually comes with higher performance.
Industry authority. This gives an affiliate more credibility and increases the likelihood that their audience will trust their product recommendations.
An active presence within your niche. Affiliates who are well-connected and visible within your niche are going to make a bigger splash when promoting your products, and potentially have access to more customers.
Good communication skills. Good writing, spelling, grammar, and interpersonal skills almost always produce better results – and they're important if you want your brand represented in a professional way.
Assertiveness. Affiliates with proactive personalities and a bit of chutzpah simply tend to get more done.
A professional website. If an affiliate is an industry professional, then the quality of the affiliate's website can be an indication of their level of commitment and professionalism.
Read the post mentioned to learn more! If you specifically want to recruit high-profile affiliates, we wrote about that over here.
Onboarding your affiliates
Finding affiliates is one thing, but onboarding them is extremely important for getting them up and running with your promotions. But effective onboarding doesn't just familiarize affiliates with your brand and products; It also sets the tone for their entire experience with your company.
As we discuss in our post 5 quick tips for setting up your affiliate onboarding process, you want to think about everything onboarding-related from the affiliate's perspective. If you were an affiliate, what would you want to know when signing up for a new program?
Most likely:
Where to find creatives
How to set up links correctly
How to choose products to promote
How to get started promoting
Who to contact
What the incentives are
How and when you'll be paid
Most of all, affiliates want to feel welcome, and they want to have an easy time communicating with you or your affiliate manager. You might even consider helping them make their first sale to build momentum and get them started quickly.
Building rapport with your affiliates
Good relationships are created over time by building rapport on a foundation of trust, communication, and mutual benefit. With affiliate marketing, building rapport means getting to know your affiliates, and empowering them to be their best.
People in general want to feel valued – and affiliates are no different! Getting to know who they are, what they're all about, what their brand is, and what they sell themselves shows them you're as committed to them as you want them to be to your program. In short, it shows you've done your homework – and it inspires more loyalty from them in the long-run.
In this post, we talk about personalizing the affiliate experience, which helps affiliates feel valued and important as individuals. The bottom line is that anything you can do to facilitate a meaningful connection with your affiliates can only help your program succeed.
Plus, there are other benefits to getting to know your affiliates besides just the obvious. For example, understanding your top-performing affiliates can help you better guide new affiliates toward the most effective promotion methods, and it can also provide selection criteria that you can use for recruitment.
Not to mention that affiliates can be excellent sources of information. They provide you with feedback – information on which promotions, products, and tactics work best with certain audiences, as well as other useful insights that can help you improve your program.
Incentives and rewards
Affiliates, like most people, respond well to incentives and rewards. After all, human beings are fundamentally incentive-driven creatures, and everyone loves to feel like their efforts are appreciated!
Consider incentivizing your affiliates with higher commission rates the more they sell or earn, or with affiliate giveaways that get them more excited to promote.
Of course, money is one of the biggest motivators out there, but you can reward your affiliates in non-monetary ways, too. Recognition (such as sharing affiliate success stories or featuring affiliates in your affiliate newsletter), quality creatives and resources, and access to exclusive deals and special offers are all examples of this.
General management
Whether you have a dedicated affiliate manager or you manage all of your affiliates yourself, it's essential that you cover your general management bases if you want to grow and nurture your program. Remember: Affiliate marketing programs don't often succeed on autopilot; They require oversight and ongoing management.
This includes important tasks like:
Recruiting, vetting, and approving affiliates, so that low-quality affiliates don't end up sneaking into your program and potentially hurting your brand with spam, forced clicks, cookie stuffing, and other unsavory methods
Responding to affiliate questions and encouraging open lines of communication
Keeping affiliates engaged with things like affiliate newsletters, regular check-ins, and other guidance to help them perform well and convert more sales
Staying up-to-date on market trends and techniques so that affiliates are being guided in a way that is relevant and effective within your niche
Managing affiliate creatives and other media or information that affiliates need to promote your brand and products
Regularly checking affiliate promotions and monitoring content to make sure affiliates are in compliance with your program requirements
Running reports to track your program's key performance indicators (KPIs) and give you an idea of how well your program is doing
Setting commission rates and adjusting them according to performance, sales goals, or other criteria and incentives that you decide
Sending affiliate payouts on a consistent schedule, however you've defined it
Meaningful metrics
Tracking and measuring your affiliate program is a key component of running an affiliate program, as it gives you essential metrics that you can use to take meaningful action. You don't want to be "stabbing in the dark"; You want to be able to optimize your program according to real, hard data.
As we discuss in the post linked above, standard KPIs to track include:
Conversion rate
Reversal rate
Click-through rate
Cost per click / lead / sale
Incremental sales / revenue
Number of sales actions
Active affiliate rate
Return on ad spend
Average order value
Traffic growth
All of these KPIs are described in more detail in the post, so check it out! In our other post Benchmarks that indicate your affiliate program is doing well, we provide some success reference points, so that you can easily identify what (if anything) you should change about your strategy.
Creatives and landing pages
As an affiliate program owner, you are responsible for making effective affiliate creatives that your team can use to promote your products – or at least providing the building blocks that help affiliates make their own creatives.
Some examples of commonly-used creatives are:
Text links that can be easily woven into content like blog and social media posts
High-quality product images that affiliates can use to best showcase your products
Coupon codes or graphic coupons that affiliates can use to share the sweet deals you're offering
Landing pages that are customized for individual affiliates, co-branded, or assigned affiliate-specific URLs for easy tracking
Pre-written copy that affiliates can use to accurately and easily promote your brand without having to "reinvent the wheel"
Email templates that save affiliates time and give you more control over how your brand is presented in affiliate email campaigns
Banners that grab the customer's attention by adding visual interest to affiliate posts and landing pages
Widgets that showcase certain product categories or special offers, and add a dynamic, interactive element to sidebars and footers
Videos that promote your products and / or inform potential customers about your brand
Brand assets like logos, brand colors, fonts, imagery, and specific copy that you want affiliates to use
Putting creatives together can take some time, but it ultimately helps your affiliates help you. For additional insights about creating affiliate landing pages that convert, check out this post.
Managing your promotions
Last, but not least: Your promotions are the bread and butter of your affiliate program – and your affiliates need them in order to make you more money.
Designing a promotion plan can give you a reliable structure that you can use to make your program function more efficiently. Remember: Your time, money, and effort are all investments, and you want to get the most out of them.
What goes into a promotion plan?
A vision for your brand and how you want it to be presented
Choosing the right affiliates for the job (assigning specific affiliates that perform well within certain sub-niches or communities, for example)
Studying what your competitors are doing so you can adopt their most effective methods
Choosing the products you want to promote and creating a schedule that allows you be strategic in your efforts (for example, leveraging seasonality in your promotions, creating timely momentum with trending products, or stimulating sales conversions for products that aren't selling particularly well)
Choosing what types of creatives you will use, and the contexts in which they will be used
Creating a commissions structure that is both attractive enough to bring in good affiliates and beneficial enough to make managing your affiliate program worth it
There's also a lot you can do to help your affiliates prepare for a sales event and make the most of your holiday promotions. Check out the posts linked to read more.
You're not alone
It's okay if you don't know where to start – we're here to help! If you've gotten to the point of actually starting an affiliate program (or getting ready to start one), you should be proud!
You have the potential for generating a lot of extra revenue, so it's an exciting time! Just remember to educate yourself as much as possible on an ongoing basis, and be willing to experiment.
With any new endeavor, some trial and error is required if you want to to perfect your affiliate marketing game and grow your program. Fortunately, the affiliate marketing industry has been around long enough to provide plenty of examples for "newbies" to model after.
Hopefully this post has given you some guidance and ideas that can boost your confidence and help you get up to speed, so you can start enjoying all of the benefits that come with running an affiliate program!
Do you have some advice for people who are new to managing an affiliate program? We'd love to hear what you have to say! Comment below to join the conversation.