10 ideas for making effective affiliate creatives
One of the most fundamental parts of running an affiliate program is making creatives for your affiliates – but what kind of creatives should you make?
In order for your affiliates to be truly effective, you want to give them the materials that will make it as easy as possible for them to promote your products. Think about the kinds of creatives they could add to their websites, newsletters, and social media posts; how can you help them help you? What best showcases your products? What's going to enable them the most?
If you need a bit of inspiration, we've compiled some ideas for making effective affiliate creatives for you to check out. So, without further ado…
1. The ever-popular text link
With higher click-through and conversion rates overall, text links remain a popular choice when it comes to making effective creatives. Your affiliates can also weave them seamlessly into content like web pages and blog posts, which is particularly helpful if you have a bloggers as affiliates.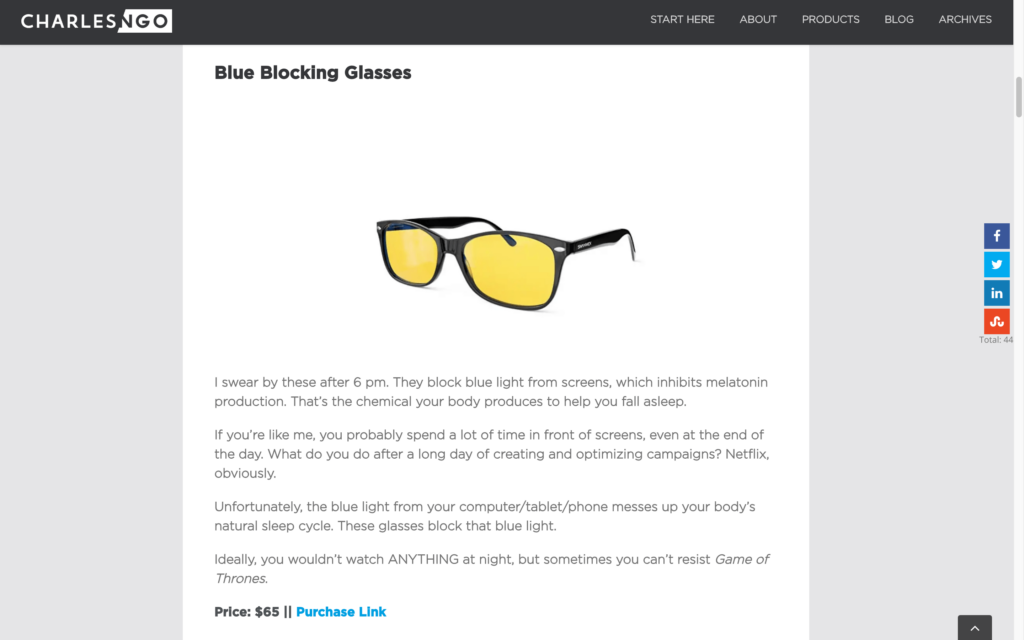 Ever heard of banner blindness? With the high volume of advertising out in cyberspace, some customers may perceive banners and other sales-like images as pure noise, tuning them out, however unintentionally. Text links can bypass this issue altogether.
Here are just a few examples of text links that you could use:
Your store name or URL
Specific product links
Contextual links that are woven into your content
Seasonal or holiday-themed links, such as "Hot new summer fashions", "Shop holiday gifts", or "Spring sale items"
Category-based links, like "Shop our best sellers", "Top-selling products", or "Shop new arrivals"
Another good part about text links is that affiliates can customize them to their content, and split test them without necessarily involving you. However, if you have a specific brand language and style you want your affiliates to use, be sure to be clear about it!
2. High-quality product images
In general, content with images tends to get more engagement – and equipping your affiliates with high-quality product images gives them a variety of options for promoting your products. Sometimes affiliates have to go looking for the proper materials to use, which wastes time they could be spending on promotion and engagement.
Avoid this issue altogether by providing them with high-quality official images from the start, so they can create effective blog posts, product reviews, newsletters, and social media posts that really grab the attention of their audiences. Everybody wins!
3. Coupons
Effectively used coupons are known to increase conversions – and affiliates love a good deal to share! Coupon codes are easy to create and distribute, and can even be exclusive to individual affiliates, like "NAME20" (where "NAME" is the affiliate's last name, for example).
This is a nice way to personalize the affiliate experience, and coupon codes don't require any kind of affiliate link or cookie, so the right people will always get credit for their referrals (as long as the customer wants to use the discount).
But what if you want to give them something more visual? You might decide to create graphic coupons, or images that contain coupon information. This is especially helpful for affiliates who are influencers on social media platforms like Instagram. Graphic coupons are easy for influencers to post, they feel exclusive to the customer, and they communicate all of the information their followers need to go grab a deal.
4. Landing pages
One of the most effective ways to boost everything from your exposure to conversions is to create landing pages for your affiliates. An affiliate landing page can be something as simple as your homepage with a custom affiliate-specific URL. Or, it can be co-branded, designed for the relevant niche, etc.
Maybe you decide to create landing pages that showcase a certain deal or special offer; in this case you might include things like:
A specific description of the deal (most importantly, what the customer gets) and any important information needed to make a purchase decision
Any important "fine print", restrictions, or limitations (such as "not valid with other offers" or "one per customer", etc.)
A call-to-action like "buy now", "learn more", "grab this deal", or similar, directing the customer toward the checkout and inspiring them to act.
Testimonials, real-life examples, or product reviews to give the customer extra confidence to buy
5. Pre-written copy
Copy might be one of the more overlooked creatives, but it can be seriously effective! This is because copy can serve as actual content. Instead of being used as a supplementary ad or site embellishment, pre-written copy can end up in popular blog posts and even pillar content, potentially driving significant traffic (and sales) from organic sources to your website and products.
For example, creating sample blog post templates, topical content, or seasonally-relevant content segments can give affiliates a much-needed foundation for their own blog posts, content pages, etc.
Here are a few ideas:
A sample blog post on a niche topic
A sample blog post on a seasonal topic (such as a holiday gift guide)
A how-to article that can be altered to suit the affiliate
A top 10 product list (including your products, of course!)
A short informational segment
Your own quotes on relevant niche topics
Pre-written phrases, factoids, product descriptions and key features, use-case scenarios
Testimonials and real-world examples relevant to the affiliate's niche
6. Email templates
Want to give your affiliates a head-start on their email campaigns? Email is still a very common (and effective) channel for affiliate marketing, so consider creating email templates that affiliates can easily customize to their audience.
With a little bit of work from you upfront, email templates can be a huge time-saver for your affiliates, allowing them to spend their time and energy where it matters most – not to mention that it gives you some say in what kind of language is used, how your products are presented, and so forth.
7. Banners
As one of the more commonly-used creatives, banners add visual interest to affiliate posts and landing pages, and they can grab the attention of potential customers right away. With the rise of video content, mobile-first design, and the demand for speed, internet audiences have come to prefer quick and concise visually-oriented information whenever possible.
Aside from the issue of banner blindness (as discussed above), banners can certainly do the trick. They can also be easily branded, co-branded, custom-tailored to different marketing messages, and easily fitted with affiliate links.
When creating affiliate banners, you want to include things like your brand name / logo, coupon or deal information, high-quality product images, and calls-to-action, to name a few. You might decide to create traditional logo-based or "shop now" banners that direct customers to your store home page, or banners featuring seasonal items or holiday deals that help customers find recent and relevant items (or timely deals). Other ideas include banners promoting certain products, product lines, or product categories (such as "top sellers" or certain categories that are attractive to niche audiences).
Deep links (in banner form or otherwise) directly link to specific product pages, often producing higher conversion rates, especially when it comes to affiliates within certain niches. In many cases, your affiliates may want to promote the products that they like best, ones they can genuinely support, and ones that are most appropriate for, and useful to their customers.
Here are a few additional tips for creating banners:
Simplicity is key. Imagery plus one primary message is the most effective!
Keep your branding consistent. Banners should employ the same branding as your website, social media accounts, etc.
Smaller files load faster. 40kb or less is ideal!
Use standard banner sizes. These include (width x height, in pixels) 300×250, 728×90, 300×600, 468×60, and 160×600.
Use .PNG format if possible. Otherwise, use standard image formats like .JPG or .GIF.
Follow IAB's Display Advertising Guidelines for the most up-to-date standards on banner sizes and more.
8. Widgets
Commonly used as sidebar and footer ads, widgets can be sleek, dynamic, and engaging. Plus, once you've created a widget, it's pretty simple to make the code available to your affiliates so they can copy and paste it into their own site code.
Widgets can be updated as well, making it simpler to keep information, promotions, and products fresh and relevant. Your widget may feature new or top-selling products, special promotions, or offer useful functionality, such as a search box that allows affiliate site visitors to easily search your content or product catalog, for example. Some companies offer customizable affiliate widgets that features specific product categories: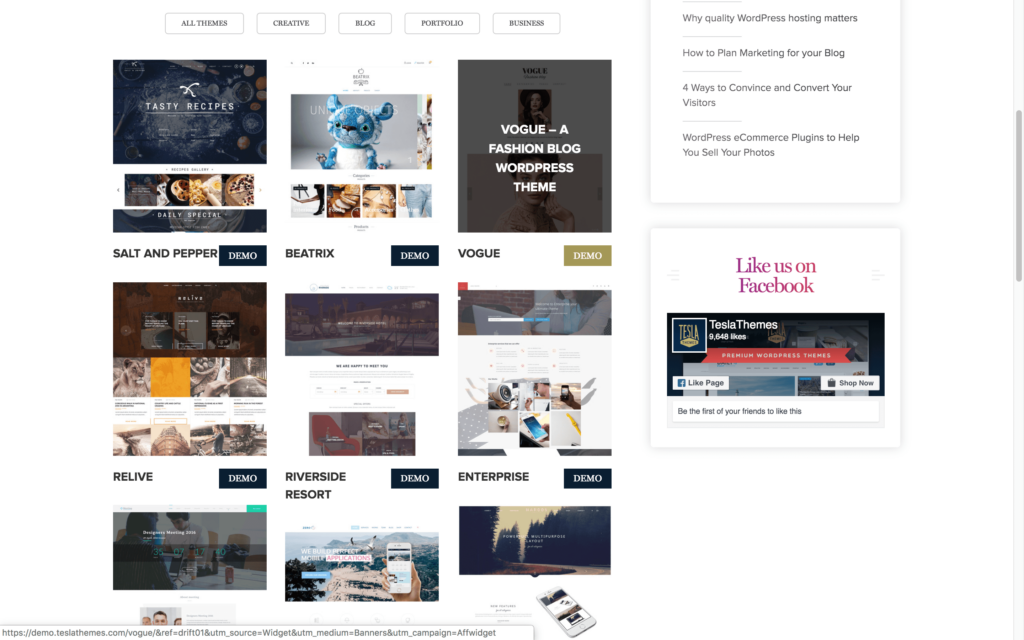 9. Videos
Video is the king of content, and when it comes to affiliate creatives it's no different! Video can be particularly engaging for customers, especially if they are encountering your brand for the first time.
Whether your videos inform people about your brand, or promote a specific product or line of products, they can communicate a lot about what you have to offer – and do so very quickly! If you use video platforms like YouTube, Vimeo, or even social media sites like Facebook and Instagram, videos can be shared with others, potentially getting your brand and products in front of a lot more eyes. Also, your affiliates can easily grab video embed codes to insert into their content.
Product ads, whiteboard videos, brand promos, informational videos, vlogs, tutorials, and other types of videos can all serve as effective creatives that your affiliates can use to stand out against the competition!
10. Brand assets
Ultimately, one of the the best things you can do for your affiliates is to make sure they have all of the basics they need to promote your products. Creating a brand assets page makes it easy for them to see everything together all at once – and get what they need; it can also give them a snapshot of your brand, spark their creativity, and help them feel 100% prepared!
Your brand assets page can include things like:
Your logo
Your brand colors
Brand-specific fonts
Product photos and other imagery
Any specific content, including copy you want affiliates to use
Guidelines on how affiliates should use your brand assets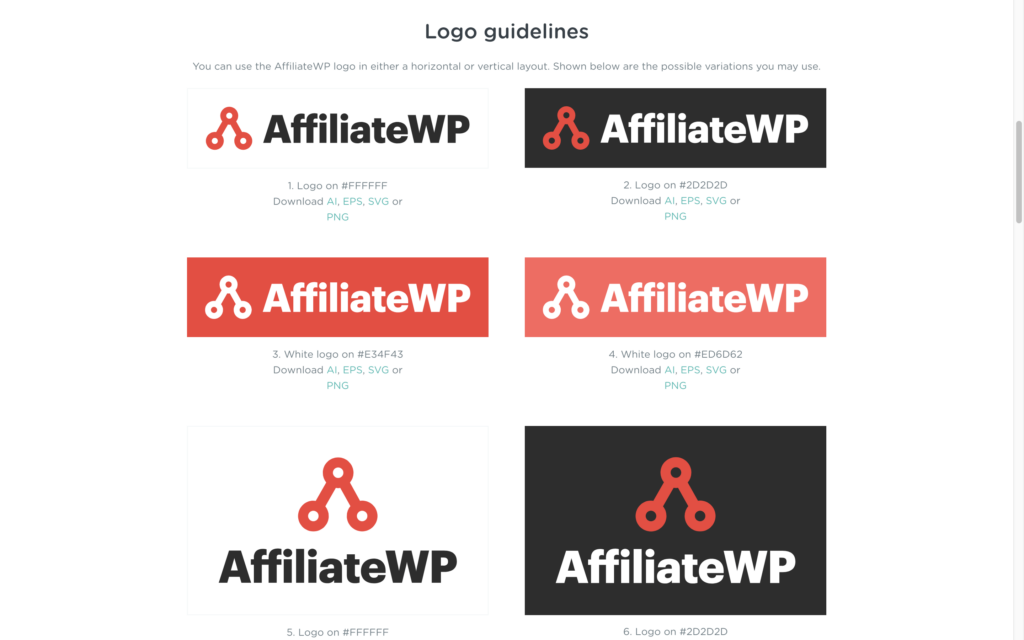 If you are looking for additional references, check out our article on the best practices for affiliate creatives, banners, and brand assets.
Get…creative!
Giving your affiliates the best creatives not only empowers them be their best; it can also motivate dormant affiliates and shape your promotion plan, too! Do some research to see what kind of creatives your competitors are using, especially when it comes to social media. As trends continue to sway toward incorporating influencers into affiliate marketing methods, social media networks can be one of the best places to find quality affiliates!
The industry is always changing, but giving your affiliates the right resources should always be a top priority. However, that doesn't mean you can't experiment and get creative! Don't be afraid to try new things, or new variations on traditional creatives. Embrace the evolving nature of affiliate marketing while taking advantage of these proven methods to optimize your creatives and power-up your affiliates!
What creatives have you used in your own affiliate marketing program? Did you find some more effective than others? Let us know in the comments below!