For affiliates: 3 ways to make the most of your holiday promotions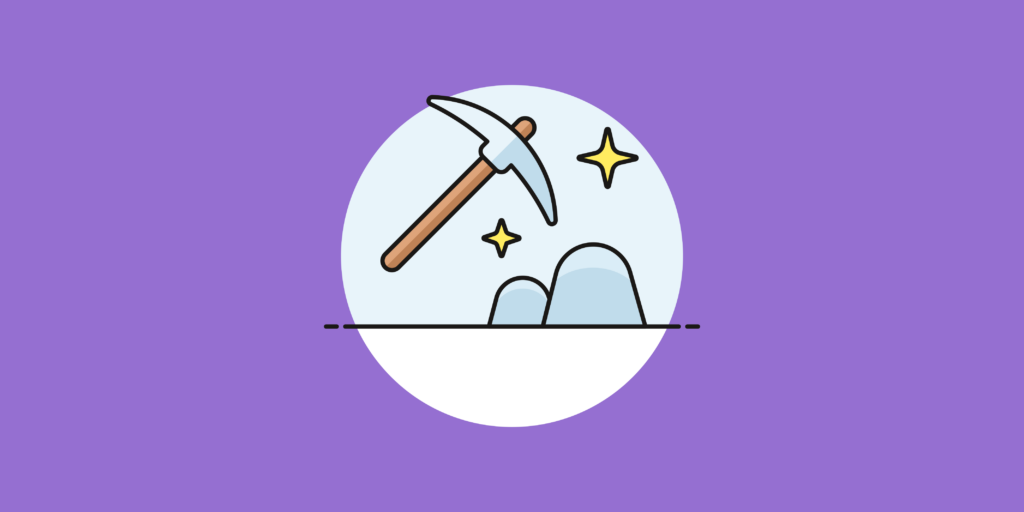 Holiday promotions can account for a significant portion of your yearly affiliate revenue; Some even report numbers as high as 50%.
That's huge!

According to eMarketer, eCommerce revenue from holiday sales in general has grown by between 10.8 and 16.4% every year since 2013: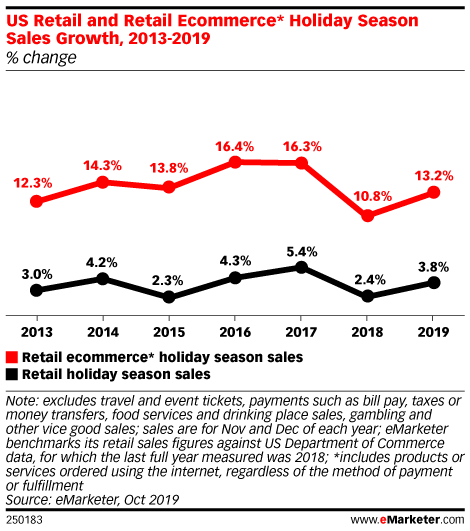 And this growth is only expected to continue.

"Holiday eCommerce spending in 2019 will rise 13.2%, more than three times the rate of total retail spending growth."


eMarketer
Regardless of whether you're promoting physical or digital products, it's clear that putting some extra effort in around the holidays can be especially lucrative for affiliates. There's plenty of money to be made, but you've got a limited window of time to work with.

So, what should you do to maximize your results?

In this post we talk about 3 ways to make the most of your holiday promotions.
Prime your audience ahead of time
The process of promoting your holiday sales can begin months in advance – and there are all kinds of ways to prime your audience for the marketing messages to come.

One way to do this is to familiarize your audience with the brands you're promoting. After all, it's been proven that people are more likely to buy from people they know.

Consider incorporating your affiliate partners into your content a few weeks (or even months) before the holiday sales start.
Here are a few ideas:

Mention (and link to) the brand in a blog post, newsletter, or social media post
Feature the product creator in a podcast interview or guest blog post
Offer a webinar or training session on a topic related to the promotions
Include quotes from the product creator in your content
Do a live video such as a Q&A session or interview with the product creator
If you know that you're going to be promoting a certain product that's in-demand year-round, you could mention it regularly throughout the year, building anticipation for the audience and making them look forward to the holiday sale when they can snag a deal.
Segment and target your efforts
Although segmentation and targeting are effective strategies any time of the year, this is especially true around the holidays. If you haven't already, now's the time to prepare promotions that appeal to different audience segments, tastes, and price points.

For example, you might have people in your audience who don't spend a lot, and they might be waiting all year for those holiday offers. You might decide to tailor some segmented marketing blasts to their needs, highlighting either lower-priced items or particularly deep discounts that they might not normally see.

If nothing else, people get really excited about their favorite items around the holidays and are always on the lookout for deals. So, survey your audience about what they're interested in well in advance, and you'll have plenty of information to work with when fine-tuning your marketing messages.

On the other side of things, there might be big spenders whose habits you can leverage by sending newsletters specifically targeted toward them. If you already know what they like to buy based on their purchase history, you could focus entire emails on those kinds of items – and potentially supercharge your sales.

If you have several different interest-based audience segments, you could also give them an exciting variety of promotions to choose from. After all, people are in the spirit to spend around the holidays! Plus, customers often get blasted with all kinds of offers – not just yours – so it's worth seeing how you can make yourself stand out in their inboxes.

If your audience is used to seeing the same old promotions, switch it up! Or, try promoting a variety of things to see what grabs their attention.
Make a plan!
When it comes to holiday sales and promotions, having a plan is everything. The holidays are a busy time for you and for your audience, and staying organized is the only way you won't miss a beat.

Trying to come up with ways to promote your affiliate partners at the last-minute might work for some people, but for the majority it means more chaos, more stress, and less effectiveness.

Remember: Holiday sale periods aren't very long, and you want to make them count!

At least a few weeks in advance (if not more), schedule out your promotions for the whole sale period and create a checklist to help you keep track of your progress. This also helps you zoom out to see how your promotions look at a glance, and avoid duplicate or redundant marketing messages – whether it's your social posts, blog posts, newsletters, web copy, ads, or something else!
Start with a timeline of the applicable holiday sale period(s) and use it as a framework for your promotion schedule. Then, decide on what products you're going to promote and decide roughly when you're going to promote them.
From there, you can get as granular as you like!
Be dedicated
Affiliate promotions require dedication to produce results, but this is especially true around the holidays. Remember that you have more competition, busier customers, and your own obligations, too!
If you're committed to succeeding with your holiday promotions, and you've primed your audience, segmented and targeted your efforts, and created a plan to stay on track, you just might earn some serious cash!
What have you done to make the most of your holiday promotions in the past? We want to know, so drop a comment below!