13 Exaggerated Myths About Affiliate Marketing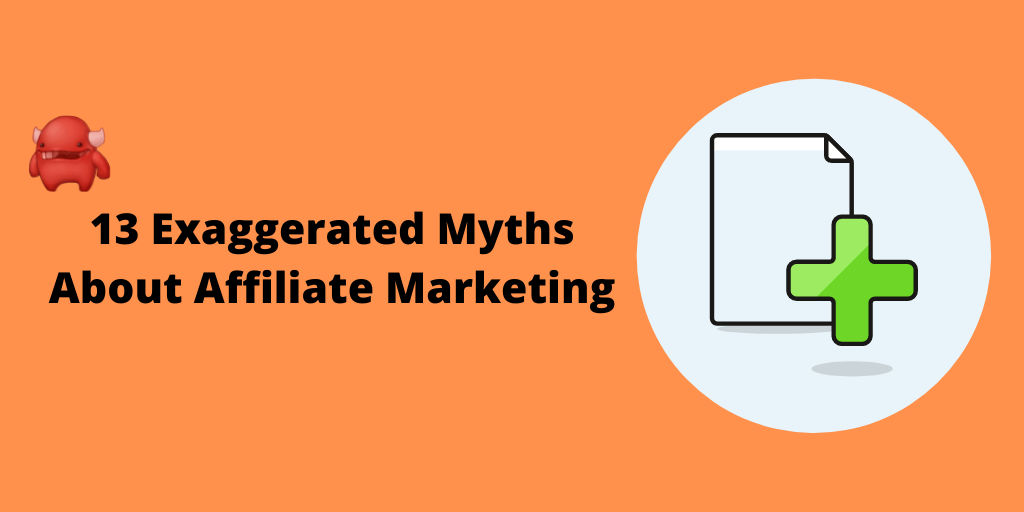 We've all heard a few myths about affiliate marketing before.
It's all about passive income, it's a shady practice, and affiliate marketing is dead!
We're here to dispel some of these common affiliate marketing myths so you can focus on what matters: making money through affiliate marketing.
13 Affiliate Marketing Myths You Should Be Aware Of
There may not be much truth to these myths, but they can actually tell you a lot about what really matters if you're going to create a thriving affiliate marketing business.
1. It's Too Much Work
It's true that there are multiple components that need to be configured in order to create a functioning affiliate marketing program, but overall it's not something overly complicated. If you have the know-how and technical capability to run your own business in the first place, you can probably figure out how to set up and operate your own affiliate program.
One thing you shouldn't have to worry about is your affiliate marketing software.
Referral tracking might seem complicated and a little bit technical, but setting it up is incredibly simple. If your site runs on WordPress, then it will integrate seamlessly with AffiliateWP, allowing you to set up your affiliate marketing program in a few simple steps.
Growing your affiliate program is up to you, but there are a lot of great tools out there, and we're always here with support and tips.
It might sound like a lot, but it is totally doable!
2. It's Passive and Easy
This one has to be the most common myth about affiliate marketing: it's all about passive income.
While some people may think running an affiliate marketing program is too complicated, others have the opposite notion. The truth? Neither is true.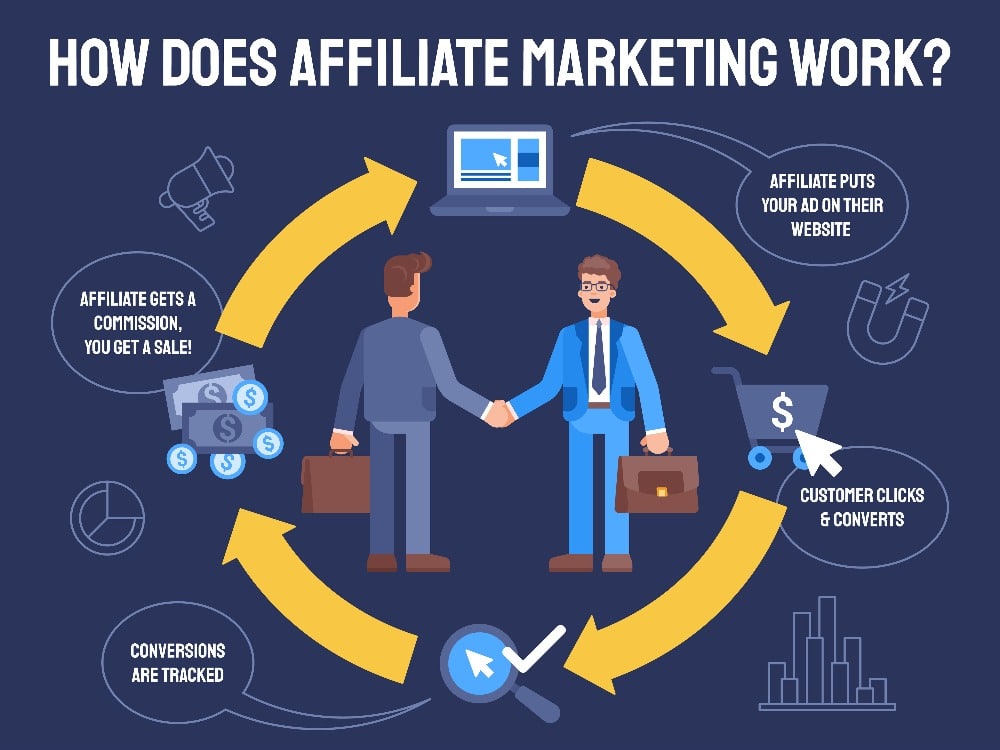 We've established that starting your own affiliate program is simple. However, it does require a dedicated, ongoing investment of resources. Simply put, you get out of affiliate marketing what you put into it; it's not passive, per se, and it's not necessarily easy.
Because affiliate marketing thrives on good relationships between program managers and affiliates, there's a degree of effort required to keep things running smoothly. Getting to know your affiliates and what works for them, creating materials for them to use, adjusting your methods to accommodate changes in the marketplace, and maintaining a promotion plan for your affiliate program all require some time and commitment.
The bottom line?
It's not something that you set up once and then forget about.
3. Traffic is Money
Traffic doesn't mean money in the affiliate marketing industry (or any other form of digital marketing). Your affiliates can send you thousands of engaged visitors, but it's all for nothing if you're not getting conversions.
Affiliate marketing is a partnership where the marketing efforts of you and your affiliates are combined. Your affiliates can do their part, but you've got to follow up by turning traffic into sales.
Affiliate programs should be a win-win, but to do that, your landing pages have to convert at a high level. The more you can use advanced features like Affiliate Landing Pages, the easier this is going to be.
4. More Affiliates Equal More Income
More affiliates equal more income, right?
Well, not really!
It's important to remember that your affiliates function as your marketing team – or an extension of it. They're the ones out there representing your brand, so you want to make sure you have the right people on board.
Affiliates don't make sales without putting in the hard work. You can get lots of affiliate sign-ups, but if they're not skilled, and don't have the right motivation, then it's not going to result in increased income for you.
Of course, more affiliates can be a good thing – as long as you've got the right team!
The important thing is to make sure you're focusing your resources on the right affiliates, and rewarding consistency through features like Lifetime Commissions, and Recurring Referrals.
5. Commission is the Only Incentive
A common misconception we see all the time is that affiliate marketing is all about the commission.
Obviously, commission rates are important for affiliates, but they're far from the only thing.
We can offer you a 90% commission on sales, but if we don't convert your traffic, then you're not getting paid.
Instead, affiliates want a combination of things:
Intuitive software that's easy to use
Features that complement their marketing strategies (SEO, content marketing, social media marketing, email marketing, influencer marketing, coupon marketing, etc)
Clear guidelines
Shared knowledge in the form of affiliate onboarding
A personalized experience
Non-monetary rewards (recognition, company swag, social media exposure, etc)
Making money online isn't as simple as people like to make out. An affiliate marketing program can offer great commissions, but if it doesn't offer the right tools, then it's not going to help people create a successful affiliate marketing business.
6. It's Only for Bigger Businesses
If you look at some of the most famous affiliate programs like Amazon, then you'd be forgiven for thinking that affiliate marketing is only for big businesses.
This is far from the truth though!
The idea that you should only start an affiliate program if you run a large-scale business fails to account for the flexible nature of affiliate marketing. Whether you run a small or large-scale operation, incorporating affiliate marketing can be worthwhile, as long as the effort required doesn't outweigh the benefits.
If you are just starting out with your business, you haven't refined your niche, and you have limited products to work with, then sure, it might not be the right time to recruit affiliates. But, if you've done your target market research, and you've validated a minimum viable product (MVP), then it really doesn't matter how many products you have to start, as long as you have new promotions as time goes on.
Arguably, in terms of overall impact, smaller businesses can actually benefit more from the increased exposure to their target audiences. So, ultimately business size is not a big issue.
7. It's Primarily for B2C Rather than B2B Partnerships
Again, this misconception might come back to well-known affiliate programs like Amazon. However, some of the most popular affiliate programs out there are actually in B2B.
Webhosting, a large part of which is B2B is seen as one of the most popular affiliate marketing products. Programs like Bluehost pay out over $5 million a year in commissions, which goes to show the impact affiliate marketing can have in B2B.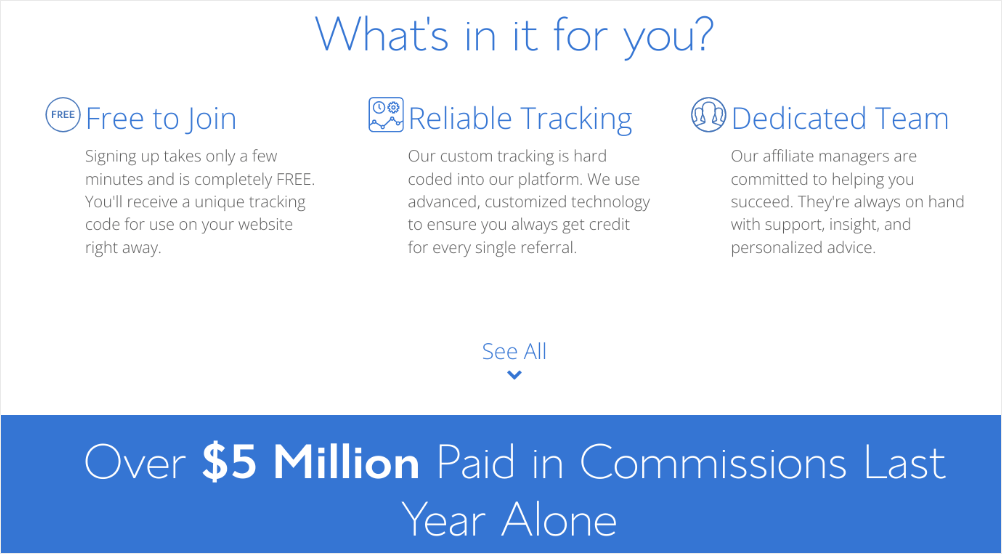 Affiliate marketing tends to focus on the top of the sales funnel, creating brand awareness and building interest in products. This is a necessary step whether you look at a B2C or B2B funnel.
It's all about reaching your target audience, and there are bound to be bloggers, influencers, and retailers with the ability to do this whether you're in B2C or B2B sales.
For B2B businesses, in particular, affiliate marketing lead generation is a highly successful option.
8. It's All About Sales
That leads us nicely into our next myth about affiliate marketing: it's all about sales.
Affiliate marketing software enables you to track many different types of referrals, not just affiliate sales. Sales get all the glory, but lead generation is another important function of affiliate marketing.
Pay-per-lead is actually one of the most common payment formats in affiliate marketing, which goes to show it's not all about sales.
If you've got a good sales team, then affiliate marketing will allow you to make sure your sales funnel is always full of high-quality leads.
9. Affiliate Marketing Only Works in Certain Niches
Many people don't consider affiliate marketing because they don't think it's applicable to their niche. Sure, there are some popular niches with lots of affiliate programs, but that also means they can become saturated with competition.
The internet is a big place, and no matter how specific your niche is, there are sure to be other people talking about the same things.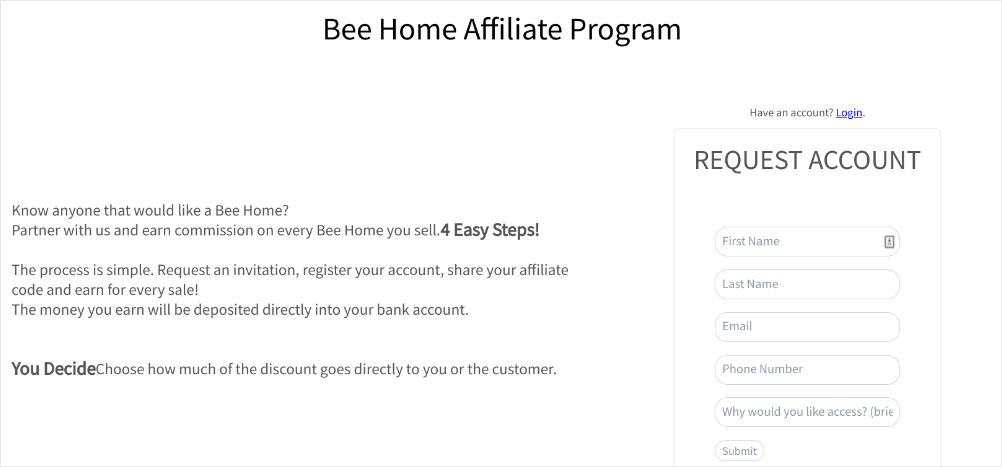 If you've got the right affiliate products to offer these people, then there's plenty of revenue to be made.
10. Skill is Not Necessary
Yet another common affiliate marketing myth is that it doesn't require much skill.
Program managers put a page on their website where affiliates can sign up, affiliates put some links in their content and everyone makes lots of money.
Clearly, it doesn't work this way.
It takes skill to sign-up and engage the right affiliates, and it takes a lot of skill for affiliates to build their relationship with their audience and influence decision making. Many skills come together in digital marketing to build influence and expand reach; people don't just get lucky.
In fact, affiliate marketing is seen as a crucial skill by 40% of online marketers.
Beginners don't start affiliate marketing and make thousands of dollars of sales from day one; it takes skill, effort, and perseverance.
11. Affiliate Marketing Is Shady
Many myths are based on some element of truth, and this one is no different.
There are some shady affiliate marketers out there, and there are some shady practices.
The most obvious example is a lack of openness.
This has been a big issue with influencers, and it's still a work in progress. The FTC's affiliate disclosure rules mean that affiliates and influencers need to disclose their relationship with the products they're promoting.
If they're being paid to promote a product it should be immediately obvious to the consumer. This is an important step and it's helping to shed affiliate marketing's more shady reputation.
12. It's a Get-Rich-Quick Scheme
Like any form of online marketing, affiliate marketing has changed a lot in recent decades.
Perhaps in the early days, affiliate marketing was a way people could get rich quickly, but it's not so true today. Affiliate marketing works, but you've got to compete with established players, invest resources, and above all, be consistent (something get-rich-quick schemes tend not to call for).
On average, publishers make around $52,000 a year through affiliate marketing, so there is money to be made, but that's not the millions that get-rich-quick proponents like to talk about.
Whether you're looking to grow your search engine presence, become a social media sensation, or something else, the algorithms are too smart for it to happen overnight these days.
There aren't shortcuts, just skill, effort, and persistence.
13. Affiliate Marketing Is Dead
You'll hear this myth about affiliate marketing all the time, but it's just not true.

The stats show that affiliate marketing is growing. As it becomes more mainstream and more competitive, it's certainly not the passive income dream that some people like to sell, but that doesn't mean it's dead.
Over 80% of brands run affiliate programs
16% of online orders are attributed to affiliate marketing
Affiliate marketing is the top customer acquisition channel for 40% of US merchants
85% of marketers expect affiliate revenue to grow
There's still money to be made for startups, small businesses, big organizations, and affiliates alike.
Ultimately, affiliate marketing gets sales, so it's going to continue to be an important marketing strategy.
How to Create a Thriving Affiliate Marketing Program
Affiliate marketing can work for a vast array of brands.
What's important is that you don't fall into the trap of believing common myths about affiliate marketing. The number one thing you have to recognize is that it takes effort and consistency to sign high-quality affiliates and keep them marketing your products.
The first step towards doing this is ensuring you've got the right affiliate marketing software.
This is going to automate the time-consuming processes of tracking referrals and paying affiliates, freeing you up to focus on how you can improve your program.
With AffiliateWP, not only can you set up your referral tracking in a few simple steps, but it also offers the features your affiliates need to thrive.
And guess what?
When your affiliates thrive, so do you!