How to Integrate an Affiliate Program with Subscription-Based Products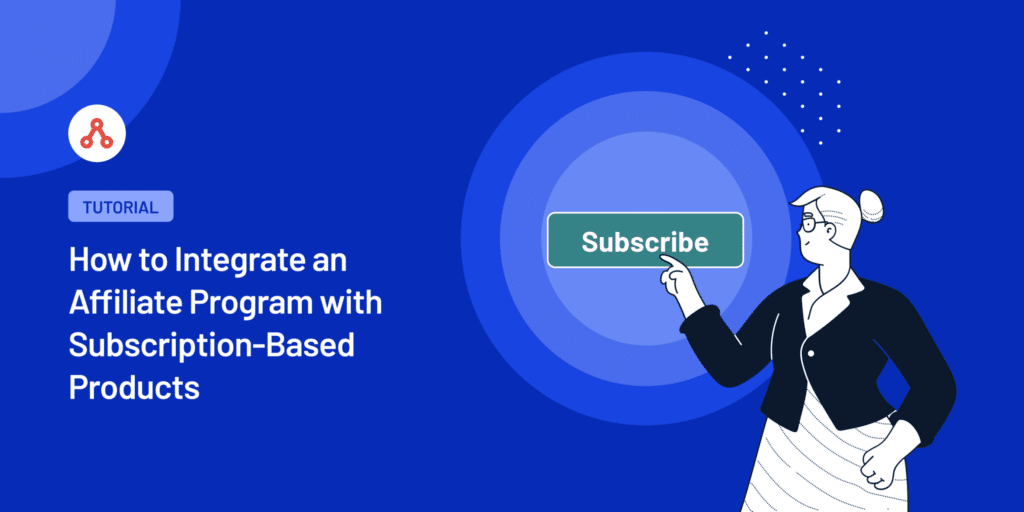 Are you looking to integrate an affiliate program with subscription-based products in your affiliate program?
Subscription-based products in your affiliate program can help your business grow. It has benefits like regular payments or offering a monthly fee that customers can cancel at any time.
This guide will teach you how to integrate an affiliate program with subscription-based products.
Why Integrate Subscription-Based Products in Your Affiliate Program?
Subscription-based products are attractive to customers due to their flexibility and affordability, resulting in a predictable revenue stream for your business and your affiliates.

Affiliates, on the other hand, benefit from the recurring commissions generated by subscription-based products, making it a more sustainable and attractive income source for them in the long run.
For instance, acquiring new customers can be challenging and expensive. But, by offering subscription-based products like memberships, and online courses, you can maximize your profit per customer as your affiliates continue to generate revenue over time with less effort on customer acquisition.
This can lead to better performance from your affiliates and overall higher revenue for your business.
However, the main problem that many business owners need help with is easily integrating their programs with subscription products.
But don't worry; we've got you covered; read on to find out how easily you can integrate your subscription products into your affiliate program.
Step 1: Install AffiliateWP
First, go to the AffiliateWP website and choose a suitable plan.
After purchasing the plugin, download and install it on your WordPress website.
With AffiliateWP's one-click integration with the WooCommerce plugin, you'll easily integrate your subscription-based product into your affiliate program.
AffiliateWP offers advanced affiliate management tools, including tracking, fraud prevention, smart commission rules, real-time analytics, automated notifications, and customization options.
Step 2: Use The Setup Wizard to Integrate WooCommerce With a Click
After installing AffiliateWP, navigate to Affiliates > Setting on your WordPress dashboard.
Scroll to the bottom of the page and click Launch Setup Wizard.
Enter your License Key, which can be found in your AffiliateWP account.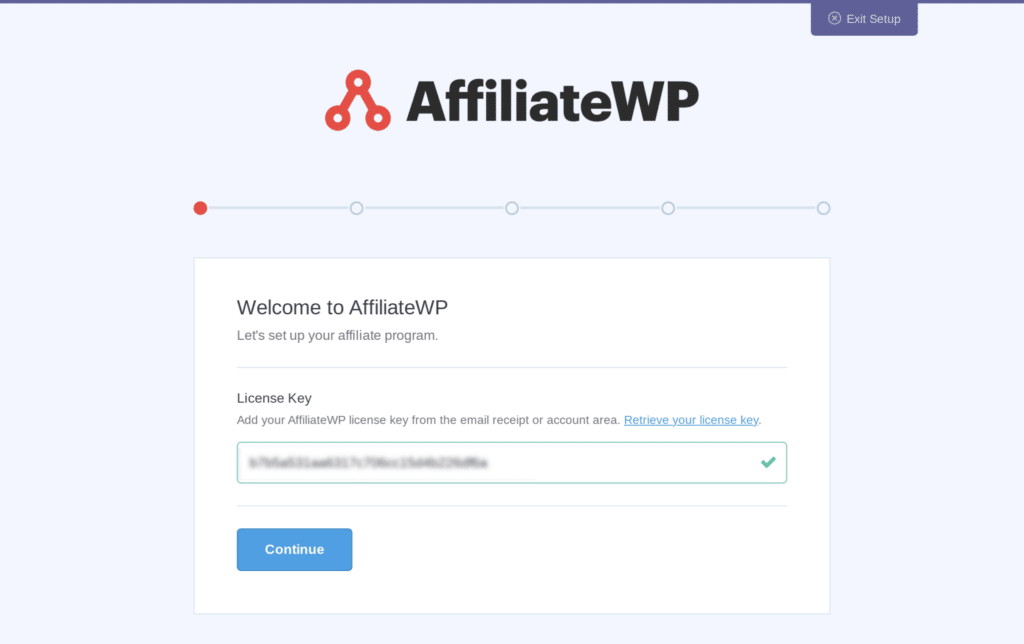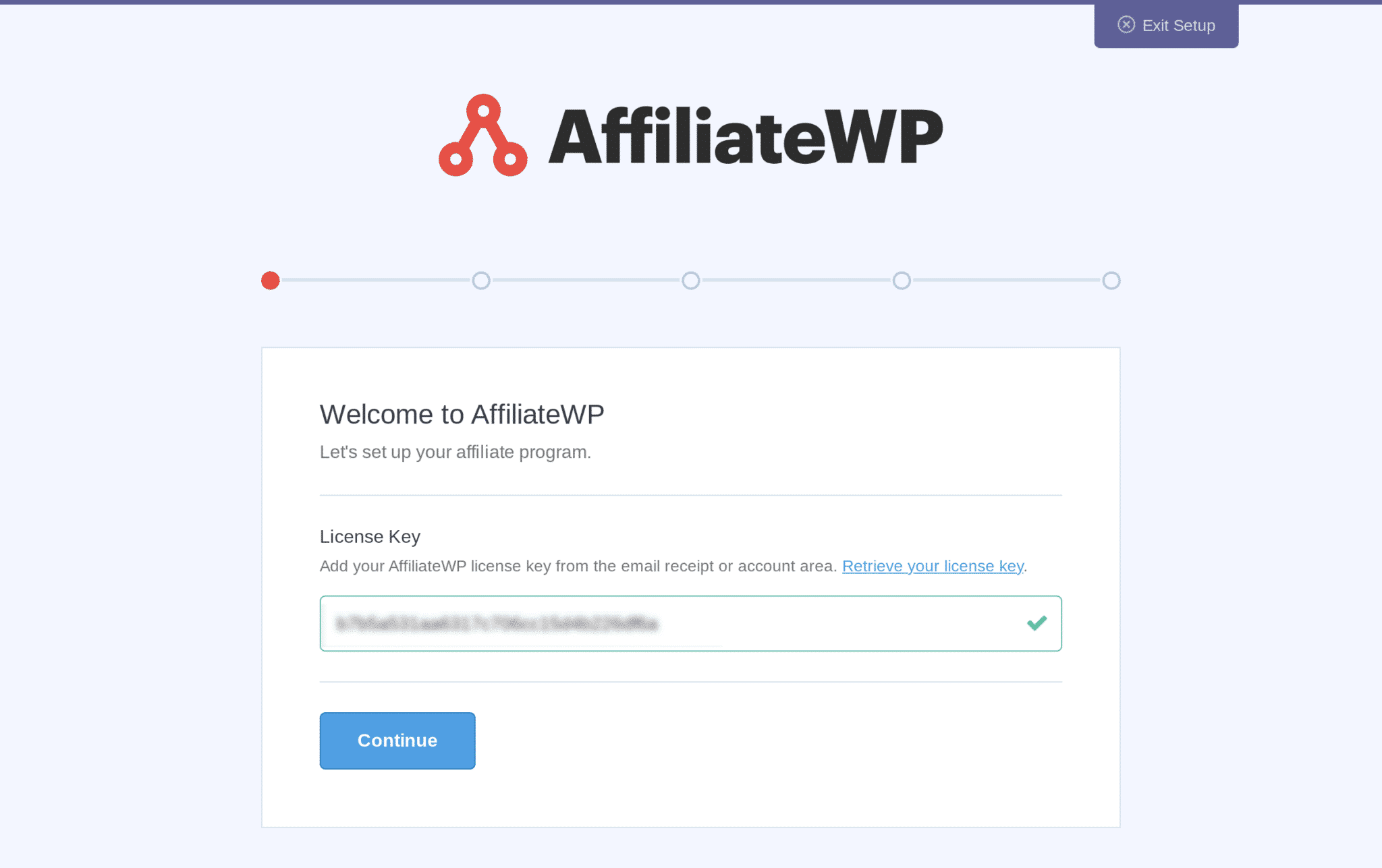 Select WooCommerce from the eCommerce Integrations dropdown menu on the integrations page and click Continue.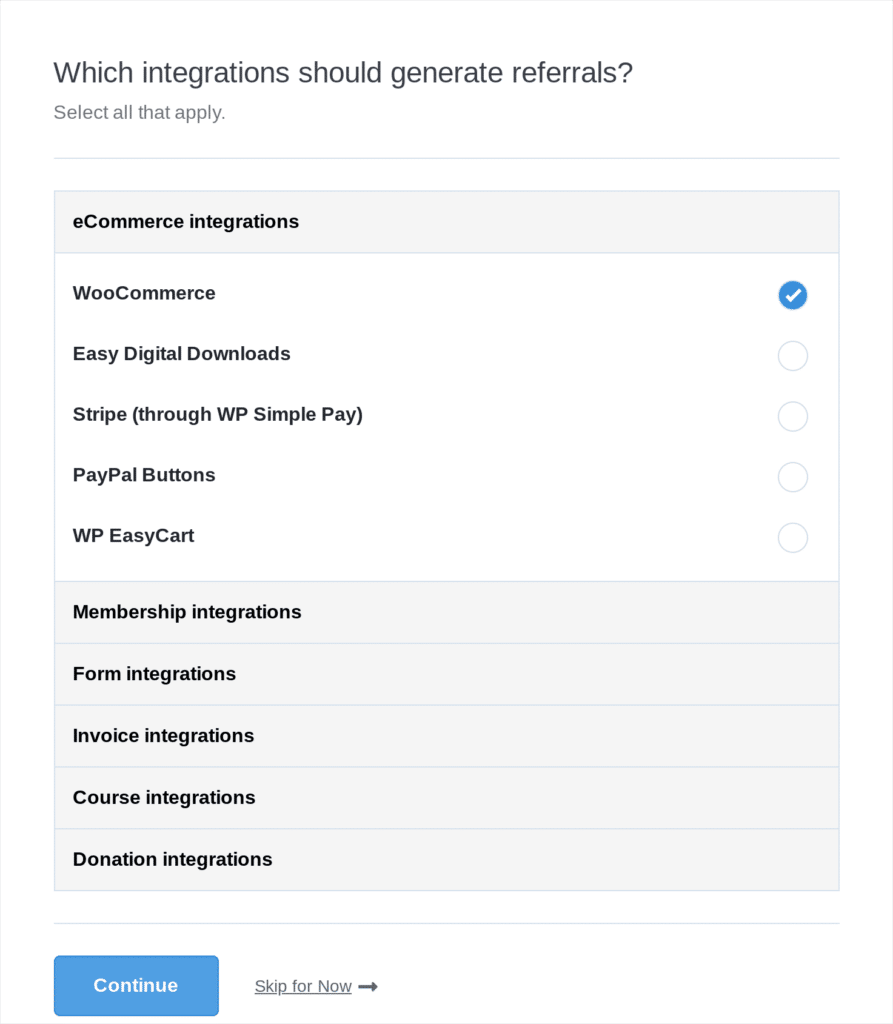 Next, set your commission structure. Choose a commission rate and type based on your preferences (e.g., percentage or flat rate).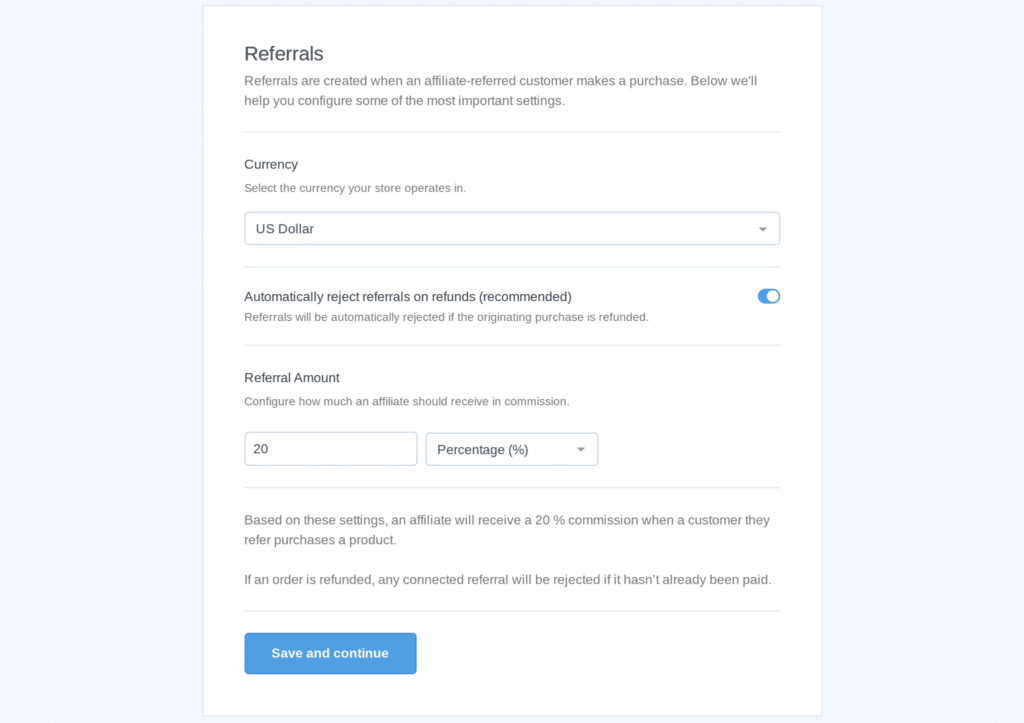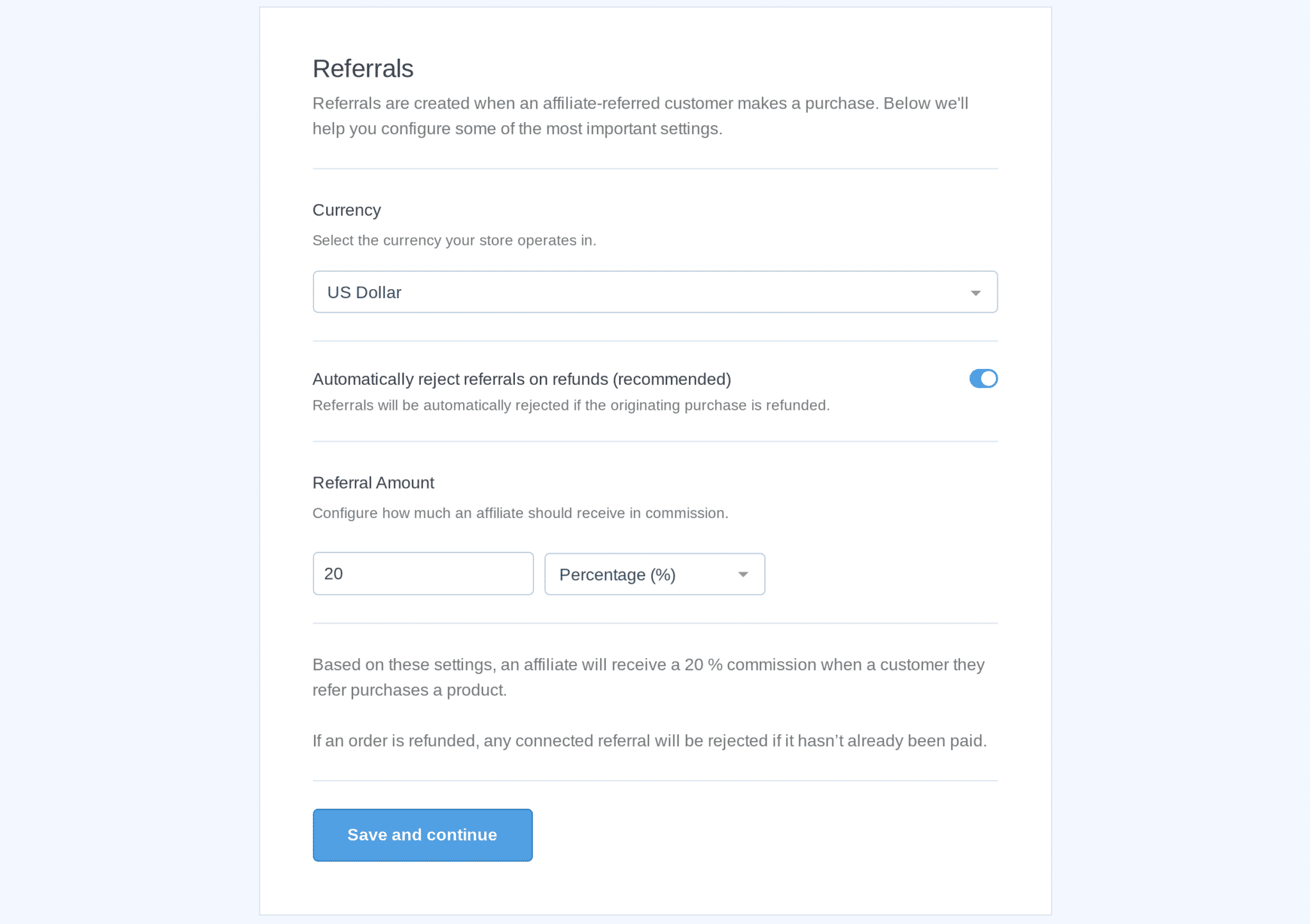 You can also set cookie expiration for tracking referrals (typically 30 days).
Once you've completed these steps, your WooCommerce affiliate program will go live, which now brings us to the next step: Integrating your subscription-based products.
Step 3: Use Integration of Your Choice to Add Subscription Products
AffiliateWP offers a wide range of integrations that can help you add subscription-based products to your affiliate program.
For example, you can use Easy Digital Downloads, MemberPress, WooCommerce, WP Simple Pay, Paid Member Subscriptions, MemberMouse, TutorLMS, and a lot more.
To check the full list of integrations, visit our integration page.
By choosing the right integration for your needs, you can easily set up and manage subscriptions, allowing your affiliates to promote these products and earn commissions on recurring payments.
For this article, we will choose WooCommerce to integrate subscription products into your affiliate program.
Method 1: Paid method (WooCommerce Subscriptions)
Purchase and install the WooCommerce Subscriptions extension, which allows you to create and manage subscription products and recurring payments.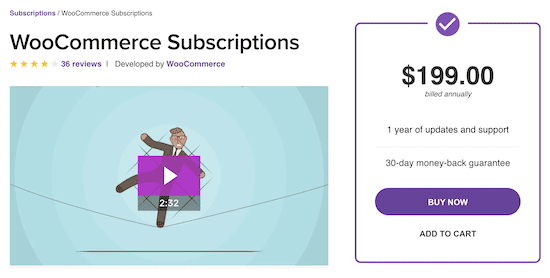 With this extension, you can create subscriptions for digital and physical products, monthly subscription boxes, yearly software packages, and more.

Once installed, you can easily add subscriptions to any WooCommerce product in your online store. On the product editing page, set your subscription settings, such as price, billing interval, and sign-up fees.
Method 2: Free method (YITH WooCommerce Subscription)
Install and activate the YITH WooCommerce Subscription plugin, which lets you add subscriptions for simple, digital, or downloadable products.
After activating the plugin, go to YITH > Subscriptions > Settings in your WordPress dashboard and enable the Enable Subscription setting.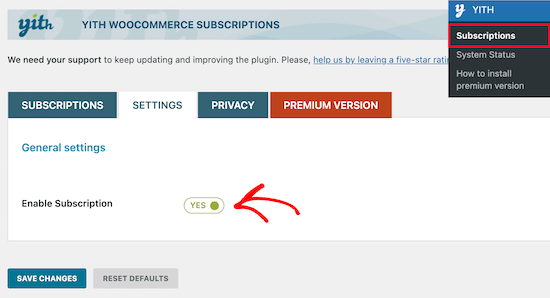 Next, go to Products > All Products and open one of the products you want to turn into a subscription.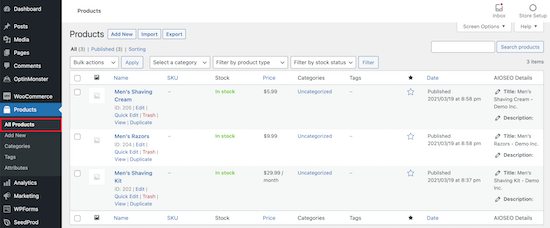 In the Product data box, check the Subscription checkbox and set the subscription price and maximum length.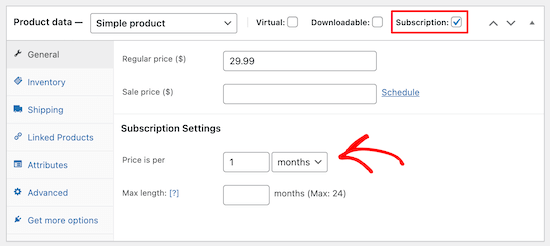 After you have entered your subscription information, remember to click the Update button to save your product.
Step 4: Edit Your Affiliate Area and Start Signing up Affiliates
When you finish the Setup Wizard, AffiliateWP will automatically create an Affiliate Area page for you.
This is where affiliates can sign up for your program and access their dashboard upon approval.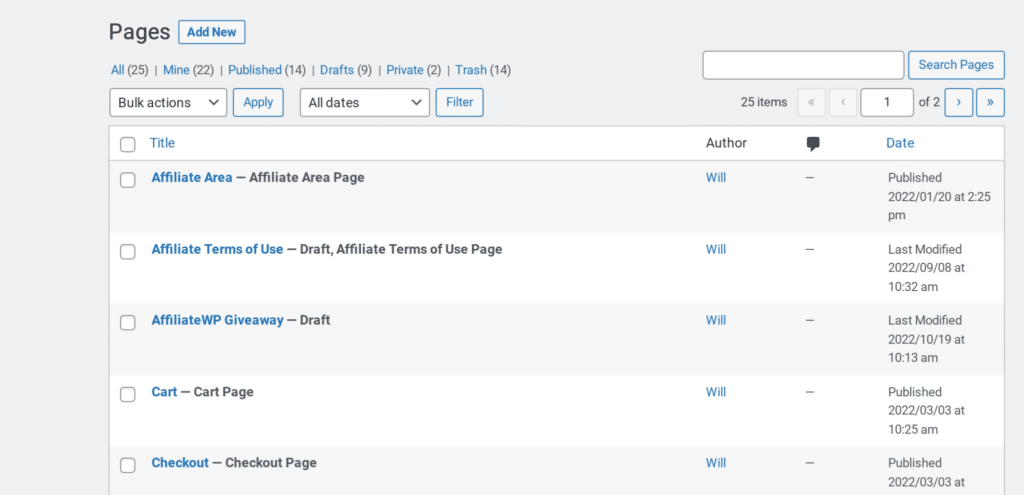 You can edit the Affiliate Area page just like any other WordPress page and use AffiliateWP's blocks to customize the affiliate registration form.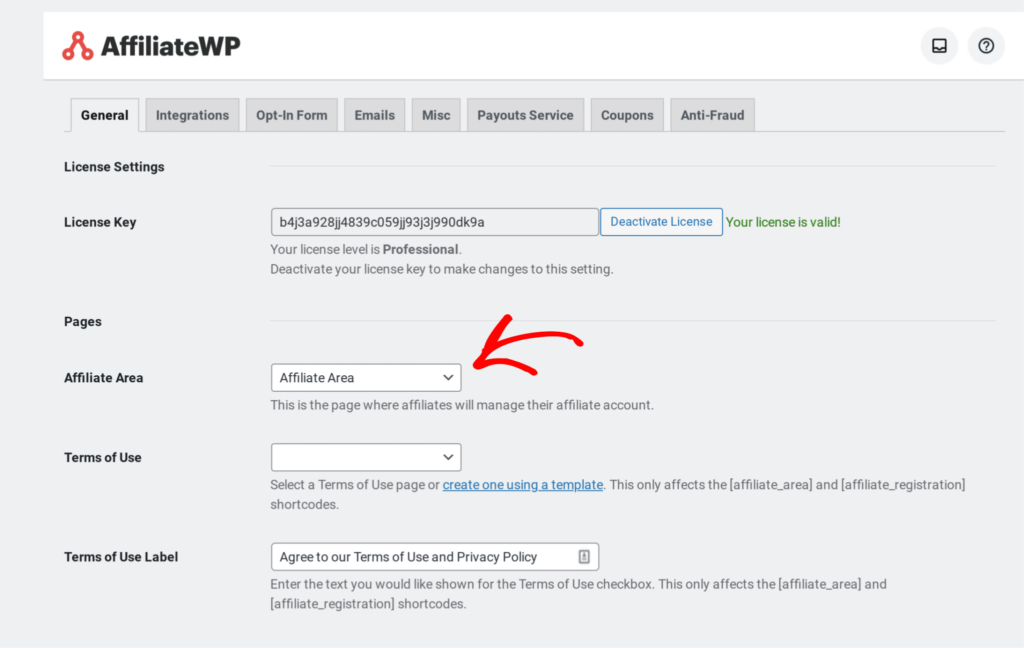 Step 5: Approve or Reject Affiliates With A Click
By default, AffiliateWP requires you to approve affiliates.
This helps protect against affiliate fraud. To accept or reject affiliate applications, go to the Affiliates page and click on the Pending tab.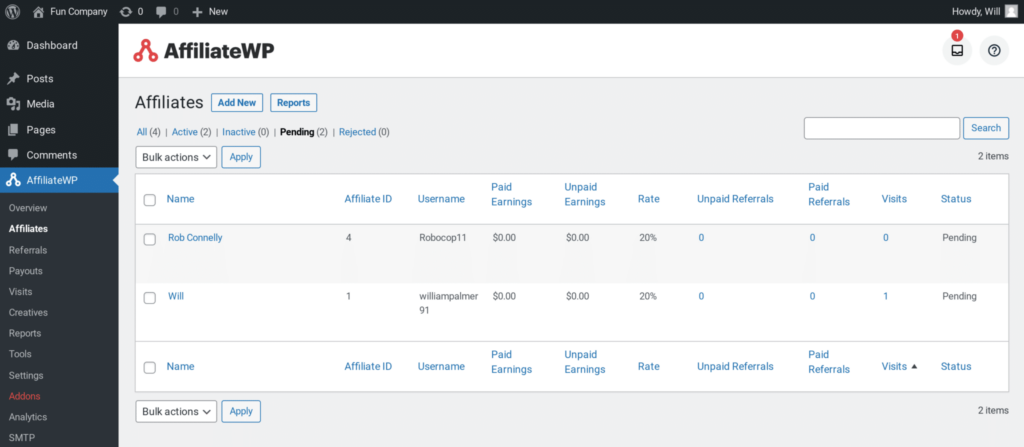 Hover over the affiliate's name and click on Accept or Reject.
Emails are automatically sent out to affiliates when their application is approved or rejected.
Step 6: Customize Your Affiliate Dashboard to Make Life Easy for Your Affiliates
Customize your affiliate dashboard to provide your affiliates with the best possible experience.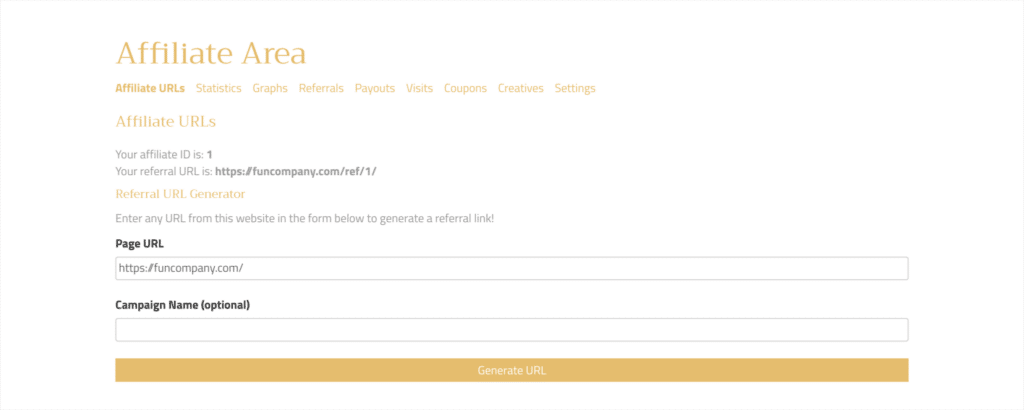 You can set up custom tabs to add extra elements, such as affiliate onboarding, product tutorials, and more.
Building strong relationships with your affiliates is essential for success.
Step 7: Set up Affiliate Payouts for Effortless, Reliable Payments
Ensure that your affiliates are paid accurately and on time by setting up the Integrated Payouts Service, which allows you to pay affiliates directly to their bank accounts from within WordPress.
This feature saves you time and effort while providing your affiliates with reliable payouts.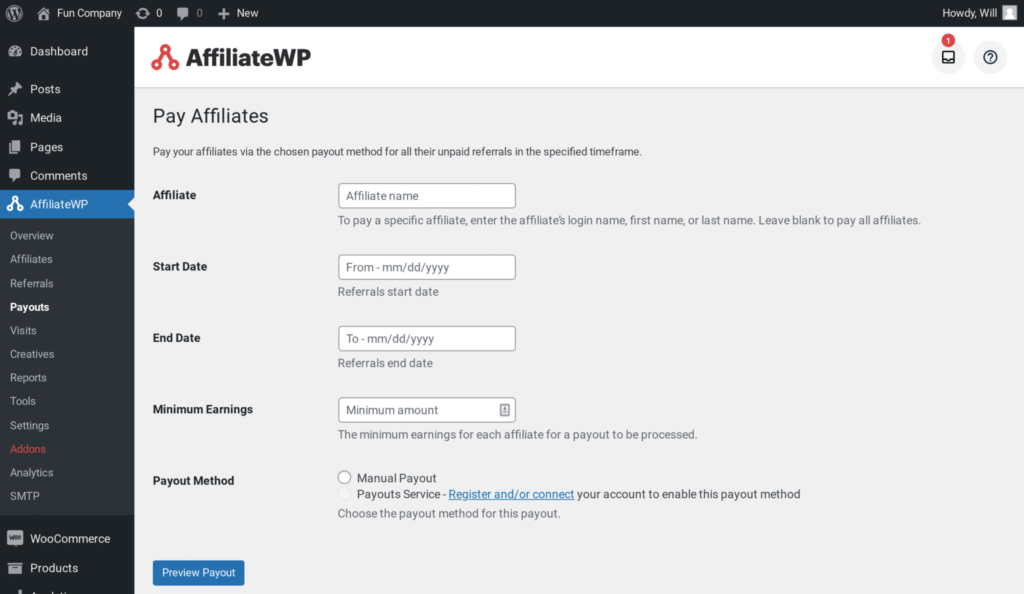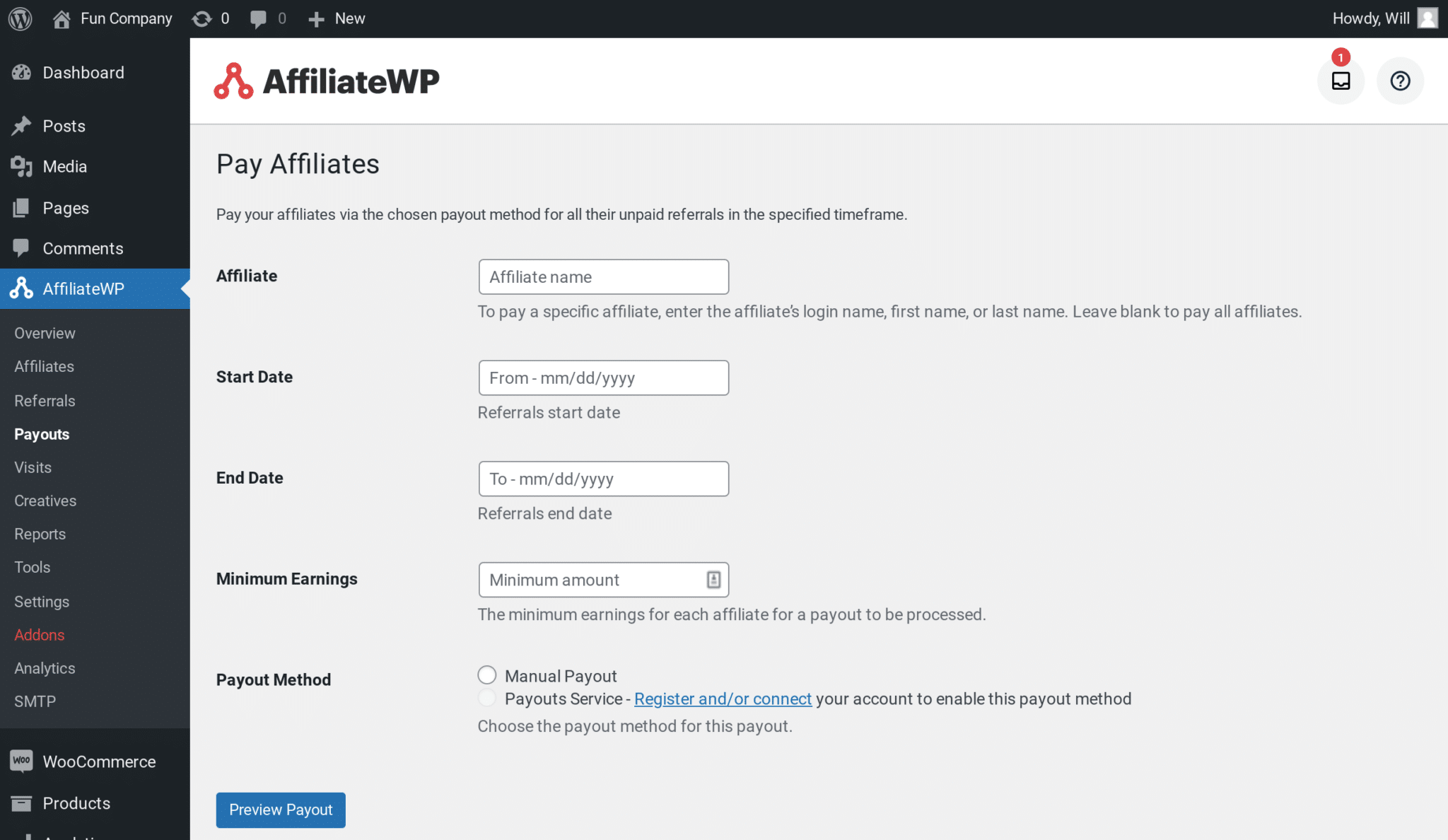 Alternatively, you can use PayPal payouts or mass payouts for Stripe.
Whichever method you choose, remember that consistent and timely payments are crucial for maintaining strong relationships with your affiliates.
Note: Professional plan holders can also pay out recurring commissions by activating the Recurring Referrals addon (this addon allows you to reward your affiliates for every recurring payment made by the customers they refer).
Next, Monitor and Optimize Your Affiliate Program
After setting up your affiliate program, it's essential to monitor its performance regularly.
AffiliateWP provides you with real-time analytics and reporting features that help you track your affiliates' activities, referral rates, and earnings.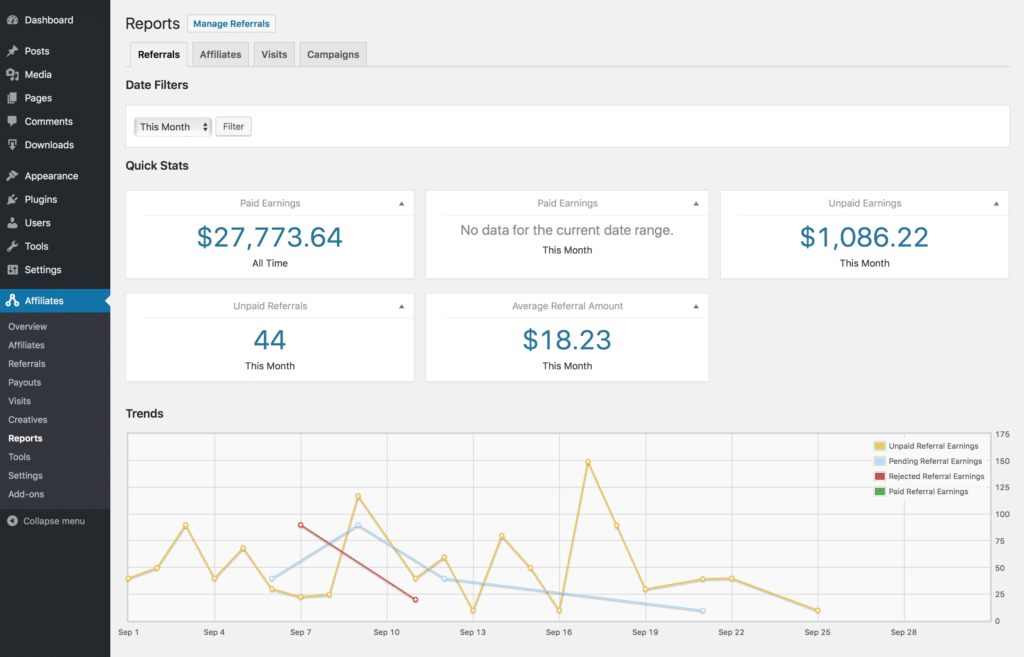 Use this data to identify your top-performing affiliates and offer them incentives to encourage the continued promotion of your subscription products.
Additionally, consider running promotional campaigns and offering exclusive discounts or bonuses to your affiliates.
This can help boost their motivation and drive more sales for your subscription-based products.
FAQ: Integrating Your Affiliate Program With Subscription-Based Products
Can I Use AffiliateWP with Other E-Commerce Platforms Besides WooCommerce?
Yes, AffiliateWP is compatible with various e-commerce platforms, including Easy Digital Downloads, MemberPress, Restrict Content Pro, and more.
How Can I Track the Performance of My Affiliates?
AffiliateWP provides you with advanced tracking and reporting features, allowing you to monitor your affiliates' performance, track conversions, and view real-time analytics.
How Can I Prevent Affiliate Fraud in My Program?
AffiliateWP offers built-in fraud prevention features, such as the requirement to manually approve affiliates and an advanced Fraud Prevention addon for more robust protection.
Set Up an Affiliate Program for Subscription-Based Products Effortlessly
AffiliateWP is the best plugin to help you integrate your subscription products in your affiliate program.
It lets you track, manage, and reward subscription product affiliates. This will keep customers loyal and generate income.
Due to its many integrations, AffiliateWP lets you tailor your program to your business, making it the best choice for a successful and growing subscription-based affiliate program.
Here are some more awesome resources that will help you grow your affiliate program:
Get started with AffiliateWP and create a robust affiliate program for your subscription-based products today!