How to Grow a Members-Only Store for WooCommerece (The Easy Way)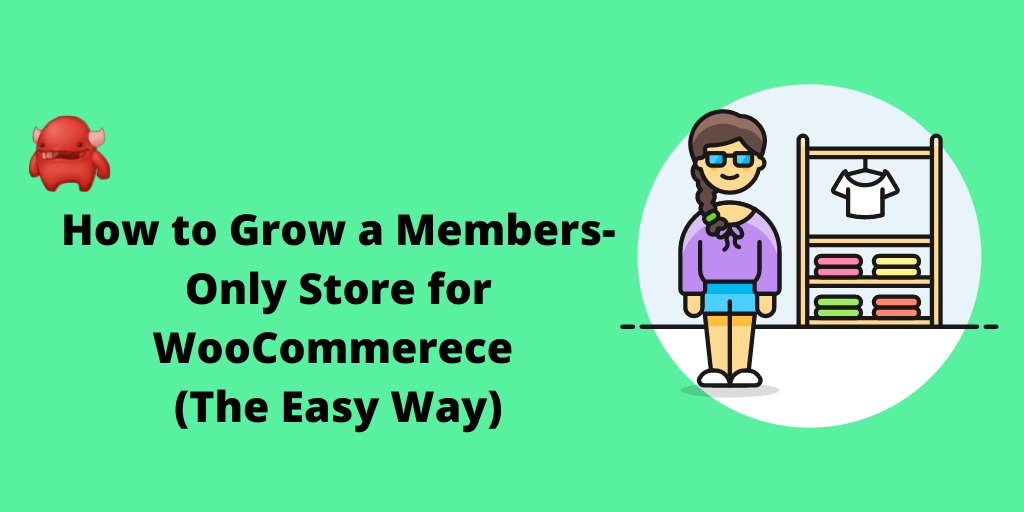 Looking for simple steps to grow your members-only store?
We'll show you the easiest way to create members-only products and share our best tips for growing your membership program.
Here's your guide to growing a members-only store.
What are the Benefits of a Members-Only Store?
Traditional logic might tell us that we should get our products in front of as many people as possible. In the face of this thinking, creating a members-only store might seem a little bit counterintuitive, but it is a great option.
So, what benefits does a members-only store offer?
A key principle is the idea that people want what they can't have.
A child can be perfectly happy playing with a toy, but when they see another child pick up a different toy and start playing with it, all of a sudden they want that one. As humans, if we're told we can't have something, it just makes us want it even more.
This isn't the only reason members-only stores are popular though. They also:
Bring in a predictable, consistent revenue: Monthly subscriptions mean you know how much money is coming in each month.
Build and reward brand ambassadors: This is a way to reward your biggest fans with exclusive content.
Boost sales: you can offer memberships as a reward for X number of purchases.
Create an exclusive community: People see others enjoying rewards and they want the same things.
Opportunity to test products and ideas: This is a great segment to test new ideas on and get feedback.
The thing to remember is that your store doesn't have to be entirely members-only. You can blend exclusive products with your existing store to add a new element to your business without taking away from what you already offer.
How Do I Make My WooCommerce Store Private?
It's surprisingly easy to create a members-only store on WooCommerce.
You can make your entire store members-only, or choose certain products you want to save for your most engaged customers; all of this without the need for coding or advanced technical skills.
Option 1: Private WooCommerce Products
WooCommerce offers an extremely simple way to make your products private.
It's very basic, and it has its limitations, but it can work if you have simple goals like offering exclusive products to your email list.
All you've got to do is select your product from the WordPress dashboard, and in the Visibility tab, choose Private. People will still be able to access the product with a direct link, but it won't be visible in your store. 
Of course, this won't work for the majority of members-only stores.

Anyone can forward the link on, making it much less members-only, but it is a quick way to add an element of exclusivity.
Option 2: MemberPress
If you want to create a thriving members-only store for WordPress, then MemberPress is your best option. It's a powerful tool that can restrict access to products, pages, and content to specific membership groups, making it easy to grow your subscriptions.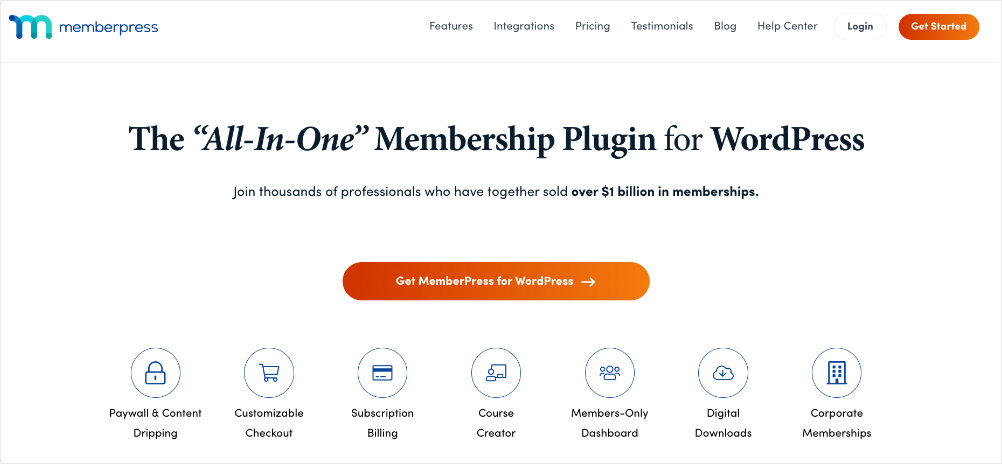 The other great thing about MemberPress is that it's incredibly easy to set up.
Once you've downloaded and installed the software, you can create tiered membership levels that limit access to certain parts of your website.
In the Rules tab, you can then choose to limit access to certain products.
This means that only people with a specified membership level can access your products, creating a strong sense of exclusivity.
The membership plugin syncs seamlessly with WooCommerce, so you can set this up in just a few minutes.
How to Grow a Members-Only Store
A members-only store for WooCommerce is easy to set up, but how do you market it?
When you're saving your best content and products for members, it can be a little tricky to know how to grow your business, but we've got some handy tips for you.
1. Strong Branding
A membership is like being part of a club.
Yes, you might get access to exclusive products, but one of the main things is feeling like an insider. You're one of the cool ones, the people in the know.
Many membership programs work on this idea of being part of something cool or special, and to create this feeling, you've got to have great branding. If your brand isn't strong, then it's difficult to distinguish yourself from the non-membership competitors you have.
Feelings are a huge part of marketing, and they can be one of the primary reasons people join your membership program.
2. High-Quality Teaser Content
If you're saving some of your best content for members, that means you've got to create some pretty epic teasers.
Content marketing is one of the key ways modern businesses introduce their brand to new customers, however, when you run a membership program, this can present a challenge.
If non-members can't access all your best content, then you've got to create some impressive free content and great teasers for your members-only assets. As always, quality trumps quantity, so focus on offering value wherever possible. 
3. Regular Benefits
When we take out a membership, we tend not to do it with the intention of using it once a month. Even with gym memberships, the early intention is to use them regularly!

If you're going to make it worthwhile for people to become members, rather than make one-off purchases, then you've got to offer regular benefits. Something that constantly reminds people that they're one of these cool insiders, and for that reason, they get awesome rewards.
4. Affiliate Marketing
This is something that many members-only stores don't realize. 
Affiliate marketing is perfect for growing memberships! AffiliateWP integrates directly with MemberPress, allowing you to track referrals and reach new audiences with your product.
As we said, marketing a members-only WooCommerce store can sometimes be incredibly hard. The fact that it's exclusive limits your advertising options.
One way you can overcome this is by using the social proof of affiliates to showcase your membership program to a wider audience. It's something that can have an immediate impact and energize your new member acquisition.
Here's everything you need to know about running an affiliate marketing program for a membership program.
Start Growing Your Members-Only Store
It's incredibly simple to start a members-only store, the most complicated part is how you grow it.
Luckily, when you run your members-only store through MemberPress, you can integrate directly with AffiliateWP to start mobilizing your own army of affiliates. This can bring immediate attention to your store and create a sense of exclusivity that will appeal to your target audience.
In three steps, you can have a thriving members-only store:
Create a marketing strategy
Download MemberPress
Build your affiliate program with AffiliateWP