7+ Best Affiliate Management Tools (2023)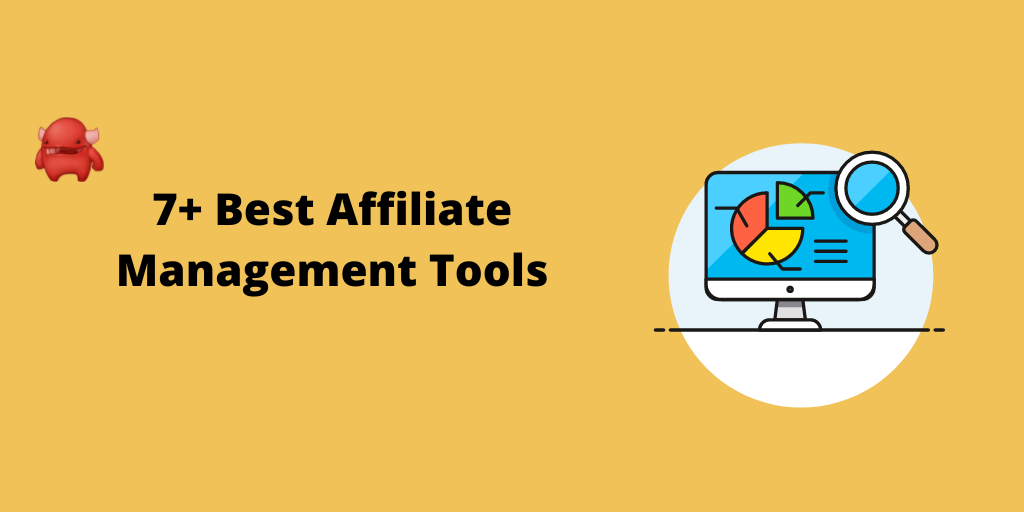 Want to find the best affiliate management tools to help you run your program?
We've looked at every area of affiliate management to find you the tools you need to make your program run more efficiently.
Here are the best affiliate management tools.
A Complete Set of Tools for Affiliate Management
As an affiliate manager, you want to treat your affiliate program as its own business.
You use a complete set of tools to run your business and it should be no different when you're running an affiliate program. Consequently, the right affiliate management tools can make all the difference.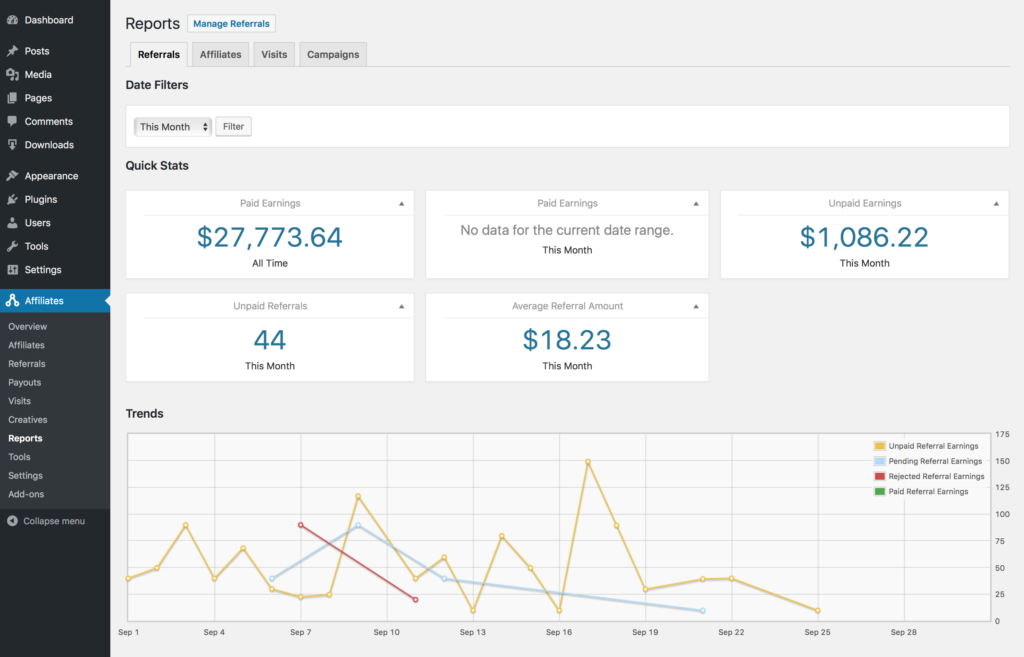 Finding the best affiliate tracking software is the first step, but there are so many great tools out there you can use to bolster your program. We're going to look at some of the best affiliate management tools for WordPress, so you know what options you have to boost your program.
We've looked at every aspect of running an affiliate program to bring you these recommendations:
Affiliate link tracking
Signing up new affiliates and influencers
Turning customers into affiliates
Affiliate automation
Creating personalized content
Affiliate analytics
Paying affiliates
Your affiliate marketing platform should help you create a great program, but these affiliate management tools could give you the extra boost you need.
The Best Affiliate Management Tools for WordPress
Think about your e-commerce software.
You might have the best e-commerce platform out there, but you still use additional tools to boost conversion rates. Top affiliate marketing programs do the same thing, which is why it's important to know what affiliate management tools are out there.
We've been busy researching, and we found these tools to be the most effective for affiliate management:
AffiliateWP
Zapier
RafflePress
ActiveCampaign
OptinMonster
If-So
Integrated Payouts Service
MonsterInsights
Let's take a look at each of these affiliate marketing management software in more detail.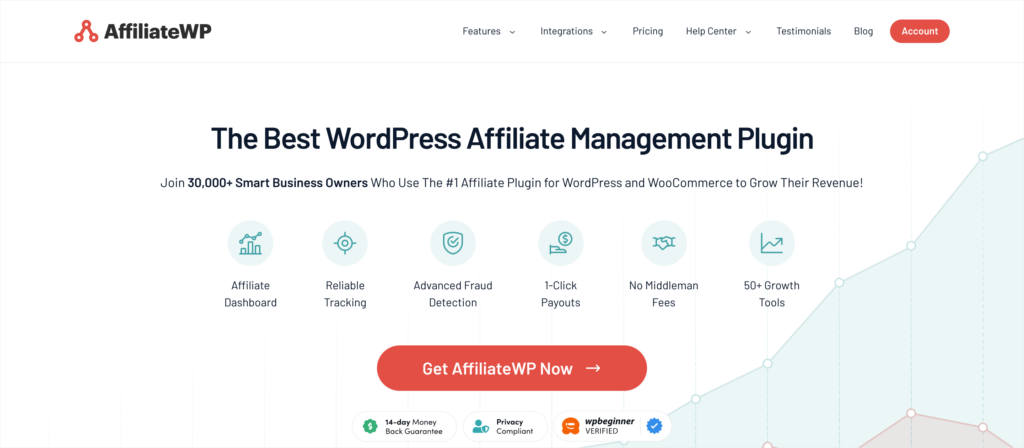 AffiliateWP is the best affiliate management plugin for WordPress, and it's going to give you the perfect platform from which to grow your program.
With AffiliateWP, you get everything you need to quickly set up your own affiliate program, sign up affiliates, and track affiliate links. It's also got tons of built-in affiliate management tools such as:
Email Notifications
Reliable Attribution with Advanced Fraud Detection
Customizable Affiliate Registration Forms
Custom Affiliate Dashboards
Smart Commission Rules
Affiliate creatives
1-Click Payouts
CRM integrations
World-class customer support
And much more…
However, perhaps the biggest benefit of AffiliateWP is its customizability (through templates, hooks, and APIs). When your program runs on AffiliateWP, you own the platform and your data, which gives you unlimited possibilities to extend its capabilities.
A wide array of integrations helps you do this, and you'll find every affiliate management tool on this list will effortlessly sync with your AffiliateWP program.
Check out AffiliateWP's pricing!
Note: Your website doesn't run on WordPress? Check out these alternative affiliate software for other platforms like Shopify: Post Affiliate Pro, Refersion, Tapfiliate, LeadDyno, Everflow, Tune Partner Marketing, or Partnerstack.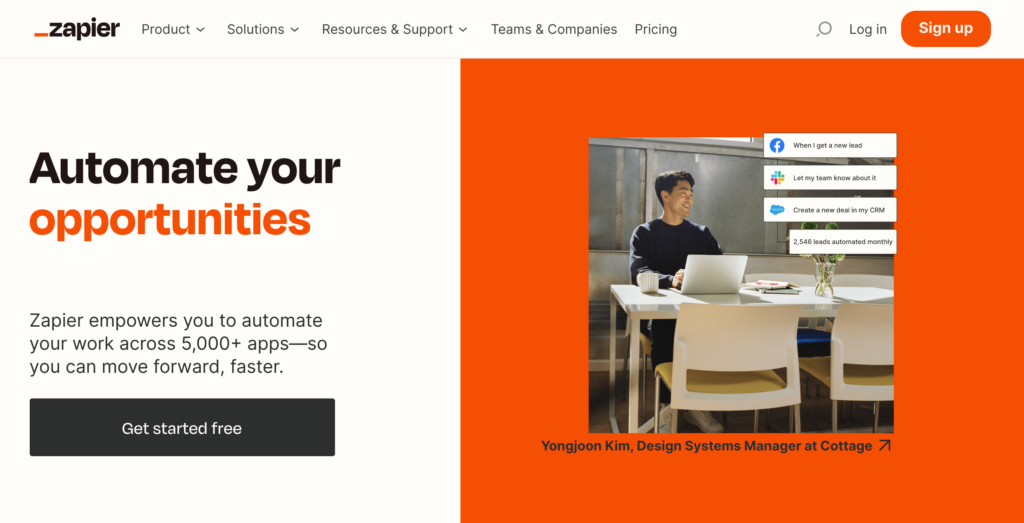 Zapier is a dream for affiliate managers who are looking to automate basic affiliate management processes.
It's a SaaS tool that allows you to connect thousands of applications and set up "Zaps" – automated sequences that help your program run on autopilot. For instance, you might connect AffiliateWP with your accounting or email marketing software.
Essentially, Zapier helps all the digital marketing software you're paying for come together to work more efficiently. As such, it's a must-have affiliate management tool!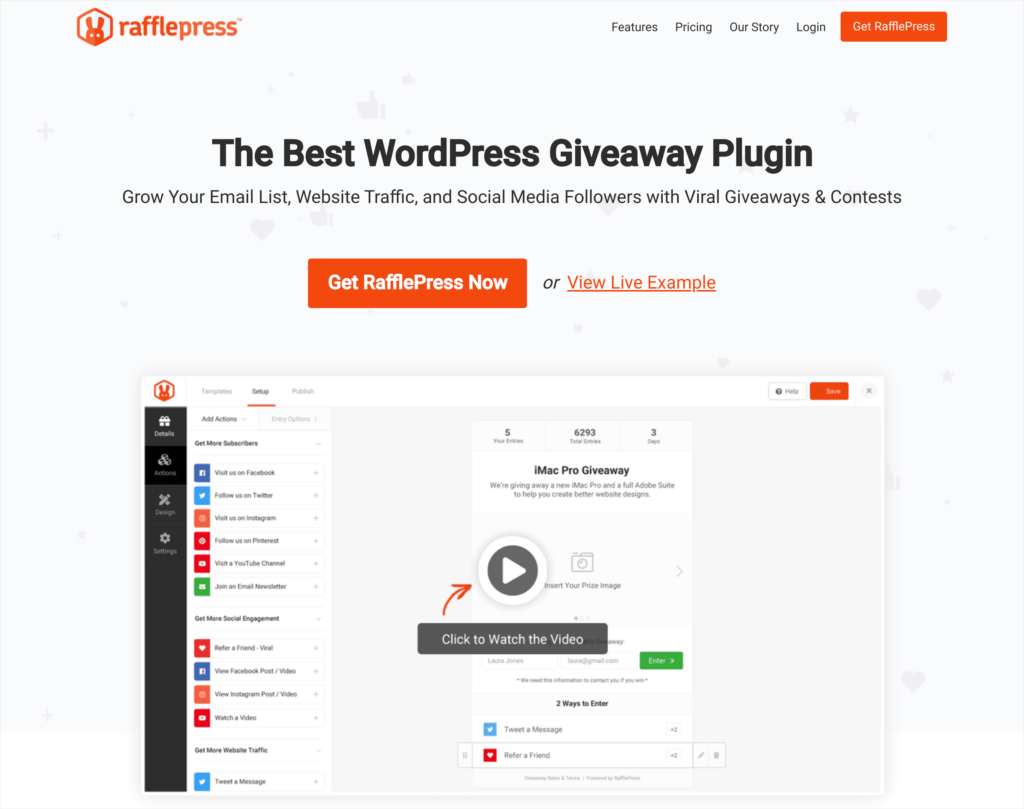 RafflePress is a tool we absolutely love for affiliate management (as well as many other things).
It's the perfect way to keep affiliate partners motivated and engaged with your program.
How?
By setting up affiliate giveaways.
The key thing with RafflePress is that it helps you set entry requirements that grow your referral program, and track results. So, rather than just offering a prize to your top sellers, you can incentivize affiliates to take all kinds of actions:
Writing a product review on their blog
Filming a tutorial for YouTube
Running a social media campaign for your new promotion
With custom entry actions, you can quickly create a giveaway that drives affiliate performance. It's incredibly user-friendly and a great affiliate management tool (it complements other marketing channels too).
Check out RafflePress's pricing!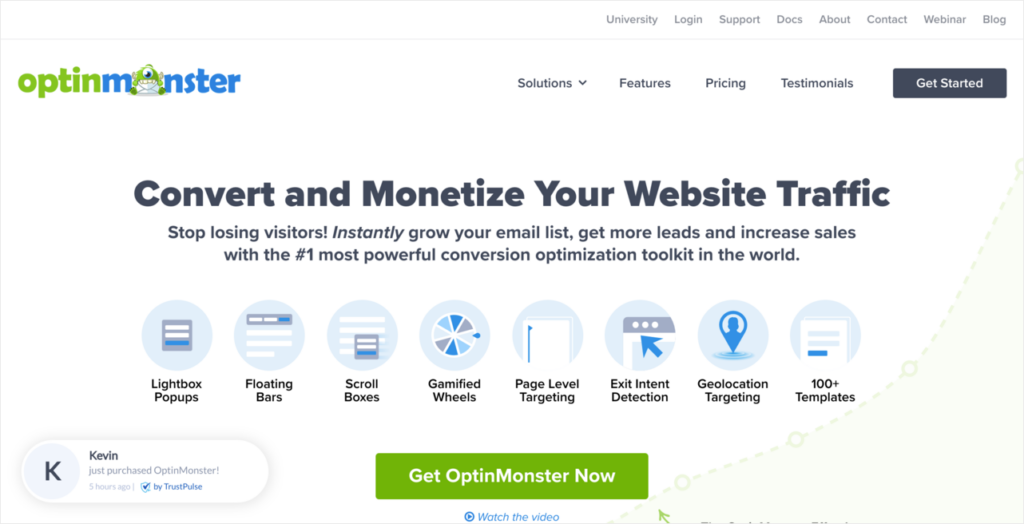 We always say that signing up an affiliate is a similar process to making a sale.
One of the things you commonly find with sales is that people don't make a purchase the first time they land on your site. They go away, consider their options, and then make the purchase, perhaps on their 4th, 5th, or 6th touchpoint.
The same happens when someone lands on your affiliate signup page.
What you need to ensure is that you can create more touch points with those potential affiliates who've exited your signup page, and the best way to do this is with OptinMonster.
OptinMonster is the most powerful conversion optimization toolkit, and it's going to help you turn would-be affiliates into engaged affiliates.
As an added bonus, it can also be used to help turn your best customers into brand ambassadors!
OptinMonster offers incredible targeting options, and a host of different ways to attract new affiliates, making it one of the best affiliate marketing tools.
Check out OptinMonster's pricing!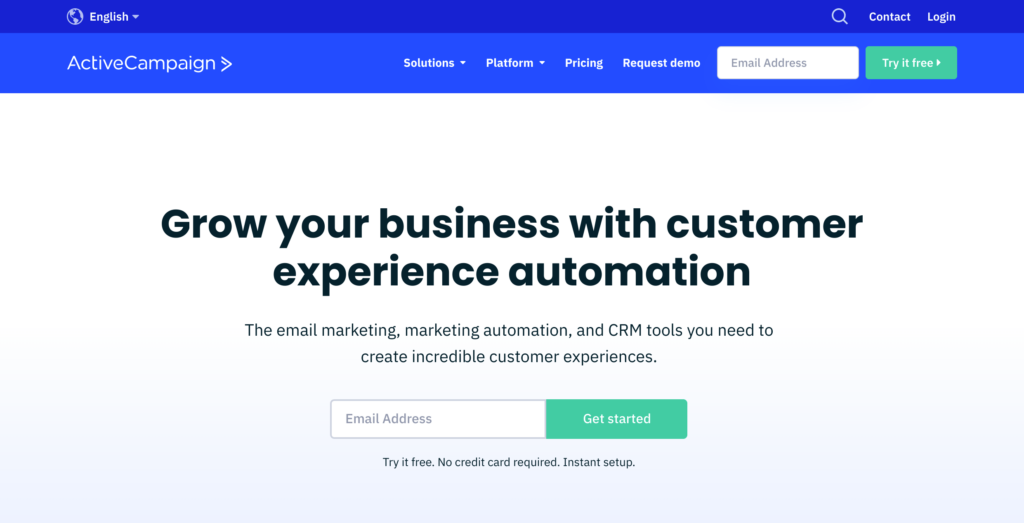 Good affiliate tracking software like AffiliateWP will offer comprehensive email and push notification capabilities, but your email marketing software is always going to offer a little bit more.
ActiveCampaign is an excellent email marketing provider and it syncs nicely with AffiliateWP to boost your affiliate management options.
Once set up, you'll be able to build comprehensive email marketing campaigns for many different scenarios:
Affiliate recruitment
Affiliate onboarding
Product education
Information on new promotions
Affiliate giveaways and competitions
It's not possible to run large-scale affiliate marketing campaigns without some level of automation, so it's preferable to invest in good email marketing software like ActiveCampaign.
Check out ActiveCampaign's Pricing!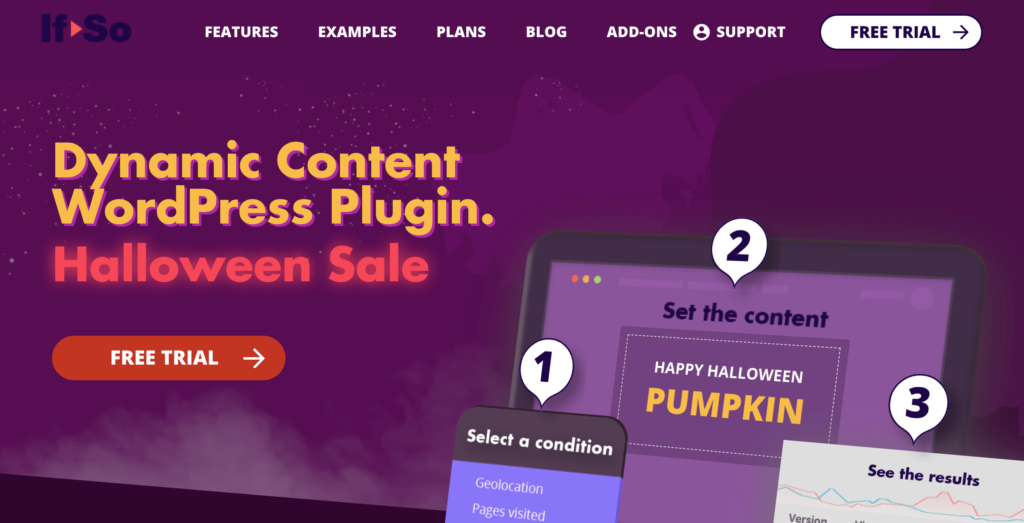 If-So's primary focus isn't affiliate marketing, nevertheless, it makes for an excellent affiliate management tool.
It's the number 1 WordPress personalization plugin, allowing you to deliver dynamic content to your users. Using dynamic content is a top marketing strategy, and it can be beneficial for your affiliate marketing efforts in 2 ways:
Deliver personalized content to potential affiliates
Deliver personalized affiliate content to potential customers
Let's look at the first scenario.
With If-So, you can deliver different content based on whether it's the person's first visit to your affiliate signup page or a return visit. You can even show location-based messages such as "40% of our sales come from Germany, meaning they're a hit with your target audience."
This ability to deliver targeted content to attract new affiliate partnerships is also extremely beneficial for increasing affiliate sales. When you connect If-So to AffiliateWP, you can deliver content to your website visitors that's specific to the affiliate they were referred by.
For example, you might show a banner with the Affiliate's personal content, or put an image of your affiliate wearing your branded t-shirt and using your products.
There are tons of great things you can do with If-So as part of your affiliate management.

You want to make it as easy as possible for your affiliates to get paid.
The best way to do this is with the Integrated Payouts Service which allows you to pay affiliates directly into their bank accounts without the need for PayPal or Stripe payment gateways. It also means you don't have to leave your WordPress dashboard to make affiliate payouts.
Integrated Payouts Service offers a reliable, efficient way to pay your affiliates in multiple currencies without the hassle. Easily set your payout rules and make affiliate payments a doddle!
Check out the Integrated Payouts Service!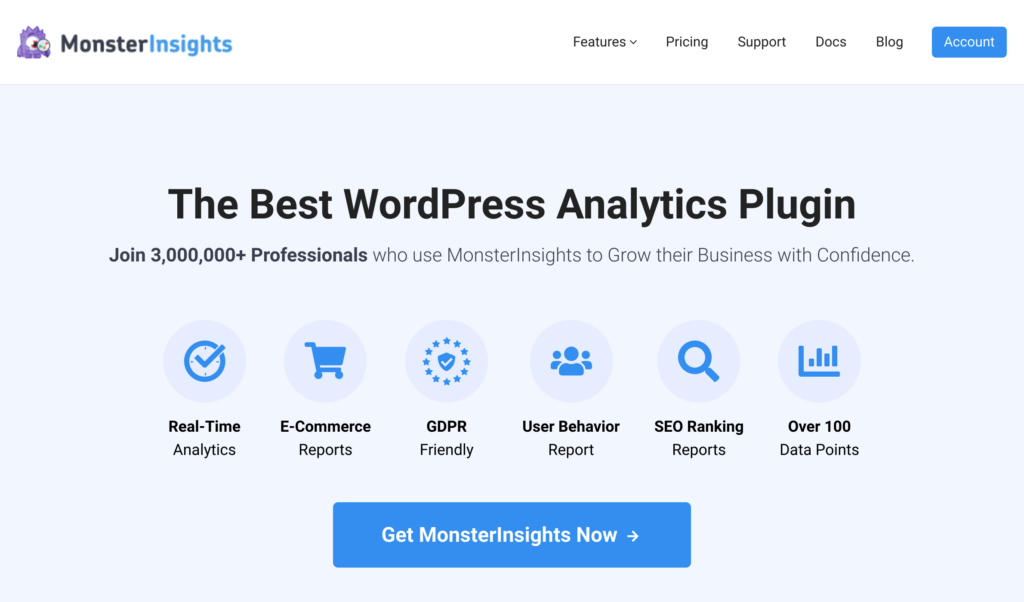 One of the best things about having your own affiliate program as opposed to using an affiliate network is that you own the data. That data is hugely valuable but the tricky thing can be realizing its value.
An awesome affiliate management tool (as well as SEO must-have) to help you with this is MonsterInsights.
Although affiliate marketing software solutions like AffiliateWP give you advanced real-time metrics, MonsterInsights is able to add additional functionality. Its simple integration with AffiliateWP helps you track affiliate performance and transactions in Google Analytics.
This data is invaluable because it helps you understand how affiliate traffic interacts with your website. With the additional data, you can identify trends and use your new insights to streamline the performance of your affiliate program.
Now Try These Free Affiliate Growth Tools
We've talked about the best affiliate management software, now let's look at some affiliate marketing tools you can use to grow referrals.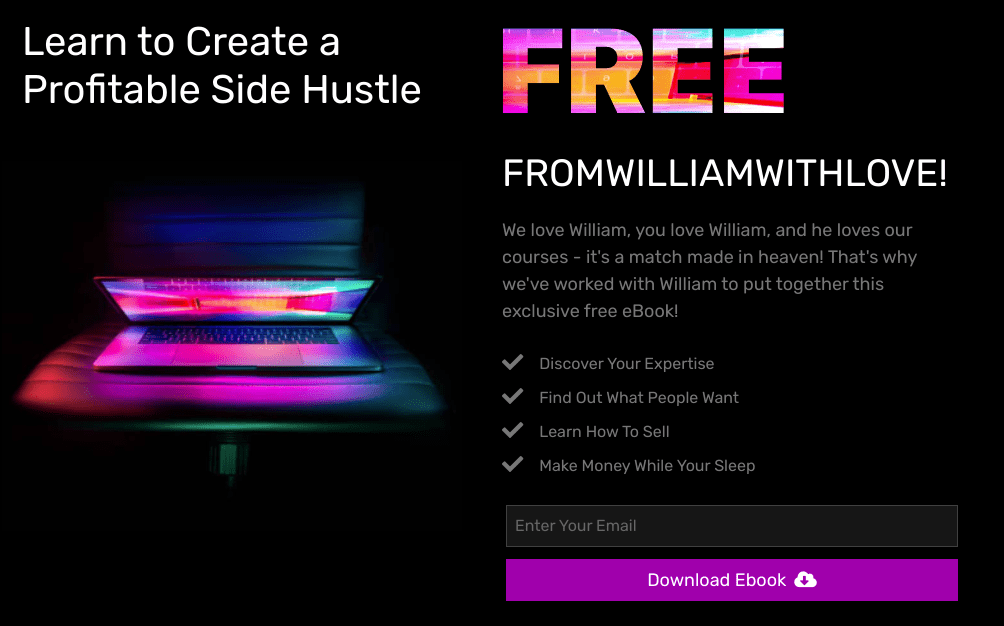 With AffiliateWP, you get access to a host of amazing growth tools that are specifically designed to boost conversions:
Affiliate Leaderboards: Get your affiliates' competitive juices going with monthly affiliate leaderboards.
Vanity Coupon Codes: Allow your affiliates to create branded coupon codes that stand out on busy platforms like social media and email marketing.
Direct Link Tracking: Eliminate the need for ugly affiliate URLs with a direct link tracking solution.
Affiliate Landing Pages: Create personalized landing pages that build on the relationship your affiliate has with the customer.
Custom Affiliate Slugs: Let your affiliates choose their own link structure.
Small changes to your conversion rate can make a big difference to your bottom line, and these affiliate growth tools can give you the boost you're looking for.
What's the Best Affiliate Management Tool?
AffiliateWP is the best affiliate management tool because it gives you everything you need to start a successful affiliate program.
The other tools in this list are a great way to build on the awesome platform AffiliateWP gives you, but ultimately, you can create a hugely successful affiliate program without the need for additional plugins.
Although, great affiliate program management can help you reach your goals a little bit more quickly, as can these additional resources!
Now there's only one thing left to do.