5 Best Automated Affiliate Marketing Software for WordPress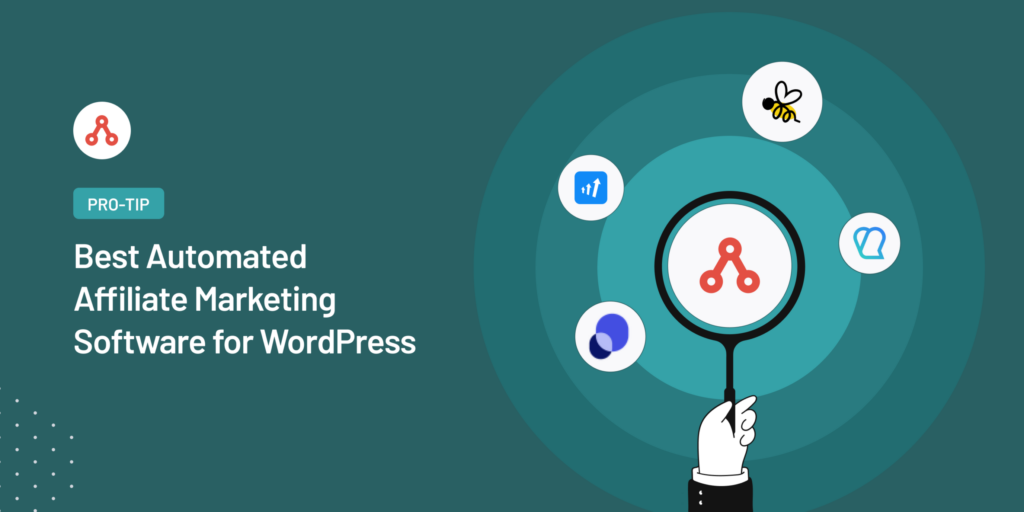 Looking for the best automated affiliate marketing software for WordPress?
Automating your affiliate marketing efforts is a game-changer for marketers, allowing for streamlining complex and time-consuming tasks. This not only boosts productivity but also enhances the precision of your marketing strategies.
In this article, we've compiled the best automated affiliate marketing software for WordPress. These WordPress tools will help your affiliate marketing campaigns run smoothly, track performance effortlessly, and increase conversions.
Why You Should Automate Your Affiliate Marketing Efforts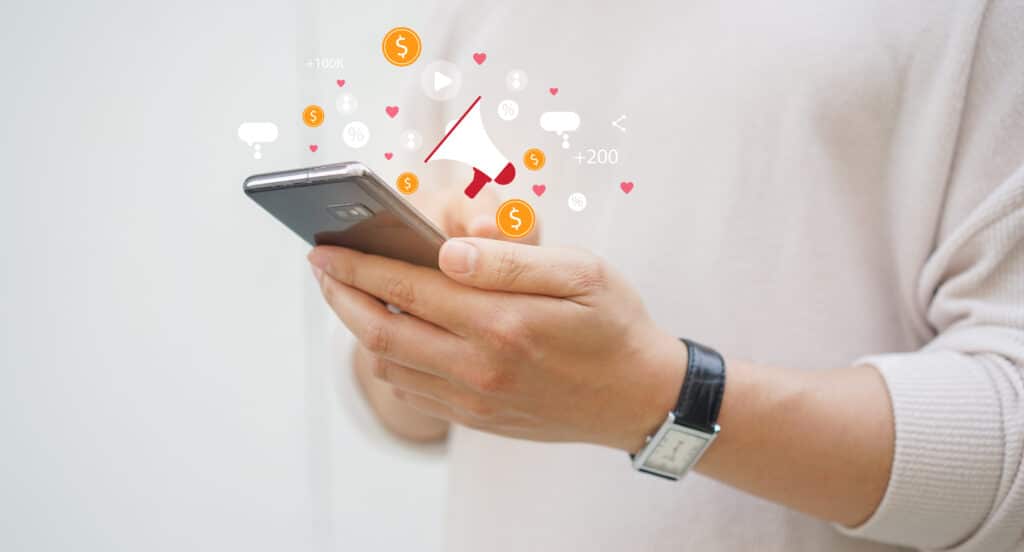 If you're managing an affiliate program on your WordPress site, you've likely encountered how time-consuming and complex some tasks can be. Between keeping track of affiliate performance, calculating commissions, and managing payouts, there's a lot on your plate.
So why not make things simpler?
Automating your affiliate marketing efforts is like hiring a helpful assistant that never sleeps. It does all the heavy lifting, freeing up your time to improve your business and create more engaging content for your audience.
When you automate, you can easily track how your affiliates are doing. You'll see who's performing well and who might need extra help. Plus, it ensures accurate calculations of commissions and timely payments. This makes your affiliates happier because they're being paid correctly and on time, which can motivate them to promote your products more.
Automating also reduces the risk of errors. When juggling multiple tasks, it's easy to make a mistake.
But with automation, you're letting a system do the work, a system designed to be accurate and efficient.
So, automation helps you save time, reduces errors, makes tracking more accessible, and ensures happy and motivated affiliates.
Sounds pretty great, right?
Now, the question is, how do you automate?
Well, we have the answer for you. Check out WordPress's best affiliate marketing automation software and start growing your online business easily.
Best Affiliate Marketing Automation Software for WordPress
These WordPress affiliate marketing software can take the pressure off, handle the heavy lifting, and help you run a successful and efficient affiliate program.
So, let's get started!
AffiliateWP is the best tool for creating a fully-featured affiliate program on your WordPress website. With it, you can manage unlimited affiliates and use unlimited creatives to promote your website, product, or service more effectively and faster.
What makes AffiliateWP special? It has some fantastic features, including:
Integration: AffiliateWP integrates effortlessly with multiple tools, including WPForms, the top contact form plugin in the world.
Affiliate Management: You can manually or automatically approve affiliate registration requests. This feature saves you time and allows affiliates to access the affiliate area immediately.
Real-Time Reporting: With AffiliateWP, you can monitor your affiliate campaigns with real-time reporting and graphs.
Link Generator: Affiliates can create referral links using the built-in link generator.
Payouts Service: This feature makes it possible to pay your affiliates directly to their bank accounts or debit cards quickly and easily.
AffiliateWP also automates many functions for you. Once you complete the setup wizard, the tool automatically starts tracking affiliate links and protects you from affiliate fraud.
The plugin's Affiliate Area page serves as a one-stop shop for affiliates. Here, they can generate unique affiliate links, view real-time metrics, and access affiliate coupon codes and creatives.
And with AffiliateWP's Professional license, you can use Direct Link Tracking. This means affiliates can enter their website URL when signing up, and AffiliateWP handles the rest, eliminating the need to log in and create affiliate links constantly.
Moreover, AffiliateWP aids in fraud prevention, providing advanced options to automatically flag potential fraud based on self-referrals, referring URLs, and conversion rates. It also lets you automate your affiliate onboarding process by creating your process using the Affiliate Area Tabs add-on.
Maintaining affiliate relationships is also a breeze with AffiliateWP. The plugin integrates with various email service providers to segment your audience and send relevant, helpful content.
Key Features:
Accurate affiliate tracking
Affiliate link generator
Automated affiliate onboarding
Automated fraud prevention
Auto payouts
Real-time reporting
Affiliate coupon tracking
Pricing: AffiliateWP's pricing starts at $149.50 per year. Visit AffiliateWP to get started.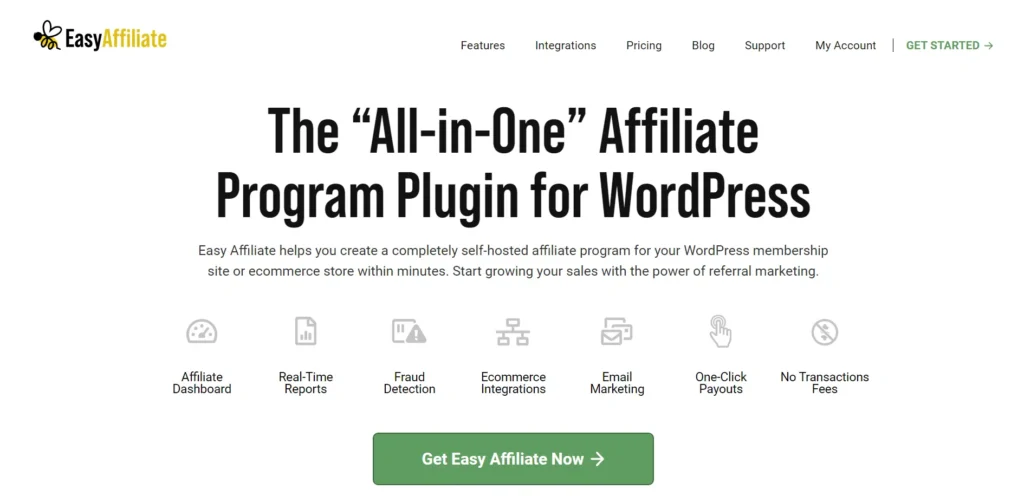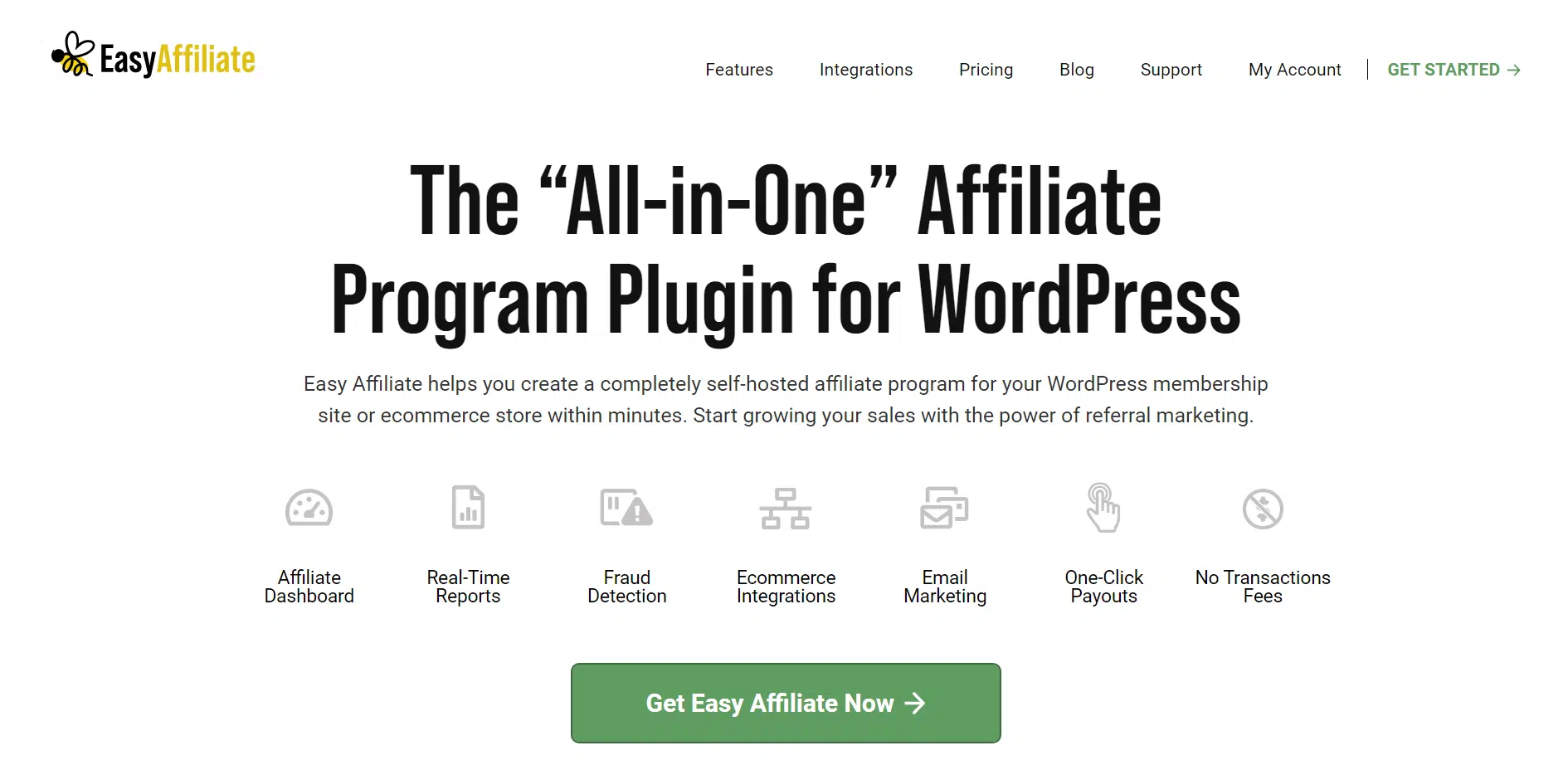 EasyAffiliate is a robust affiliate marketing software, designed for businesses looking to simplify and optimize their affiliate programs. This tool offers a streamlined interface and powerful automation features and is a real game-changer for affiliate marketers.
With EasyAffiliate, you can automate affiliate sign-ups, management, and payouts, freeing up your time to focus on what matters most – growing your business.
The software also offers real-time tracking, so you can easily monitor the performance of your affiliate campaigns and make data-driven decisions.
Key Features:
Automation of affiliate sign-ups, management, and payouts
Real-time tracking and performance insights
Easy integration with popular eCommerce platforms
Pricing:
Basic: From $199/ year
Plus: From $299/ year
Pro: From $399/ year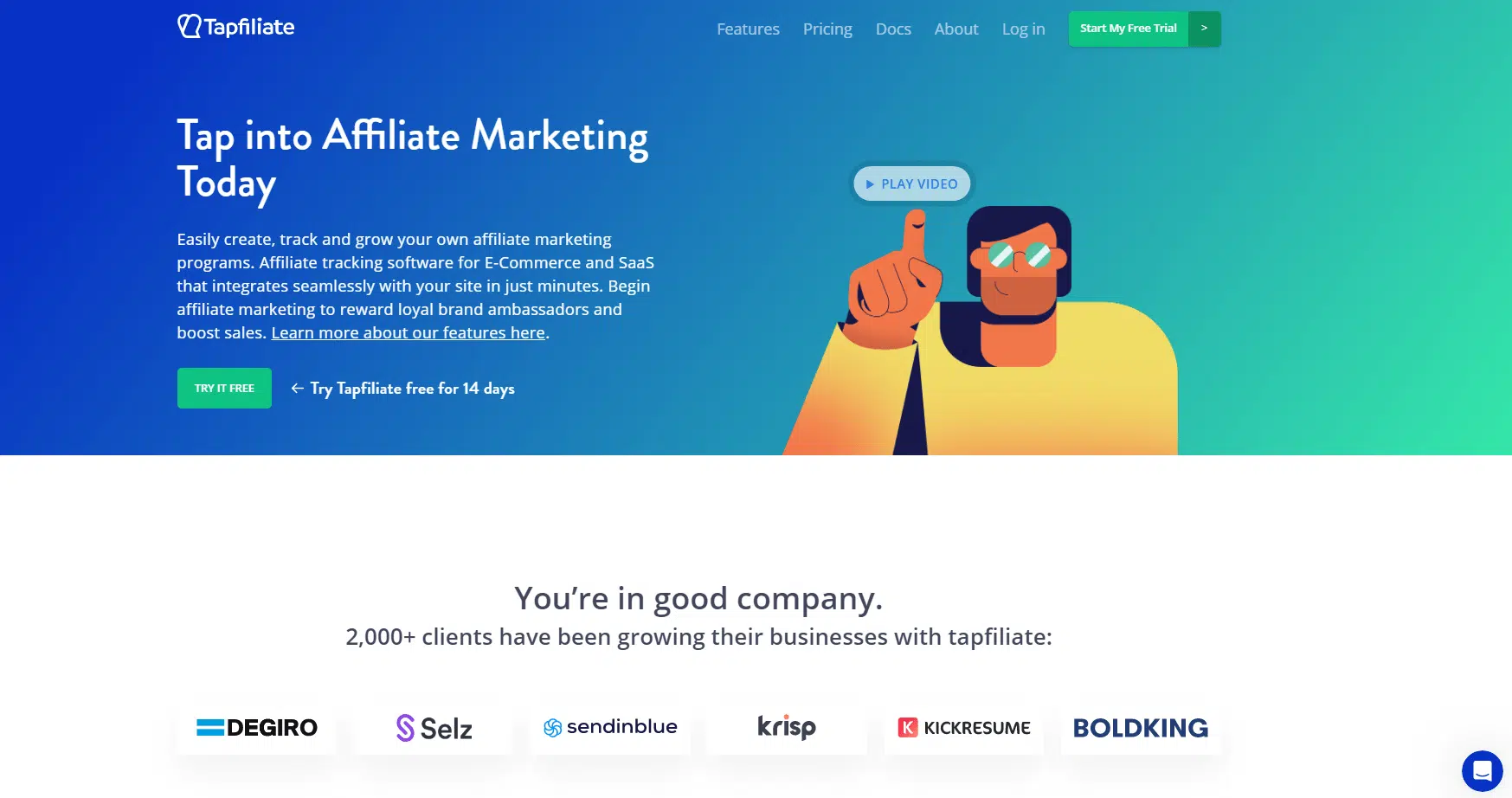 Tapfiliate is a cloud-based affiliate marketing solution designed to support a range of marketing approaches, from affiliate marketing to influencer marketing and referral marketing.
It provides a powerful control center for managing rich, engaging content marketing campaigns.
Essential features of Tapfiliate include automated workflows and support for recurring commissions, making it a prime choice for affiliate marketers.
The platform also boasts a personalized landing page and dashboard, offering your affiliates a unique and tailored experience.
Key Features:
Automated workflows and performance tracking
Support for recurring commissions
Customizable landing pages and dashboards
Pricing:
Essential: From $89/ month
Pro: From $149/ month
Enterprise: Custom pricing
PartnerStack is a comprehensive affiliate marketing software that helps businesses connect with affiliates and manage their programs effectively. Its standout features include automated partner management, partner payouts, and various partner marketing tools.
With PartnerStack, you can set various goals for your referral campaigns, enabling you to generate traffic, acquire new leads, or increase total sales, depending on your unique business objectives.
Key Features:
Automated partner management and payouts
Partner analytics and reporting
Access to B2B-focused partners
Pricing:
Lite: From $500/month
Pro: From $800/month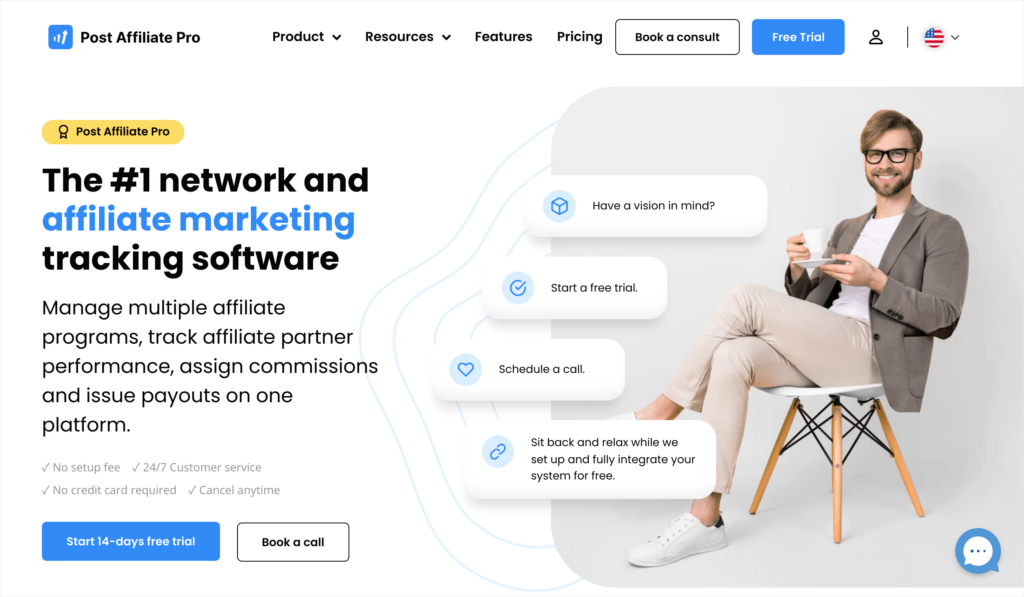 While Post Affiliate Pro is not a native WordPress plugin, it is a solid SaaS platform that supports e-commerce and SaaS companies in creating and managing their affiliate programs.
It provides integrations with various e-commerce platforms like Shopify, BigCommerce, Wix, Squarespace, and WooCommerce, giving it a wide-ranging appeal.
The platform offers essential features like impression tracking, various affiliate link styles, fraud protection, and direct link tracking.
It also provides an insightful reporting dashboard and a detailed history of payouts.
Key Features:
Integration with popular e-commerce platforms
Impression tracking and various affiliate link styles
Fraud protection and direct link tracking
Pricing:
Pro: $129 /month billed annually or $139 monthly billing
Ultimate: $249 /month billed annually or $269 monthly billing
Network: $599 /month billed annually or $649 monthly billing
Which is the Best Automated Affiliate Marketing Software for WordPress
When it comes to automated affiliate marketing software for WordPress, AffiliateWP is the top choice.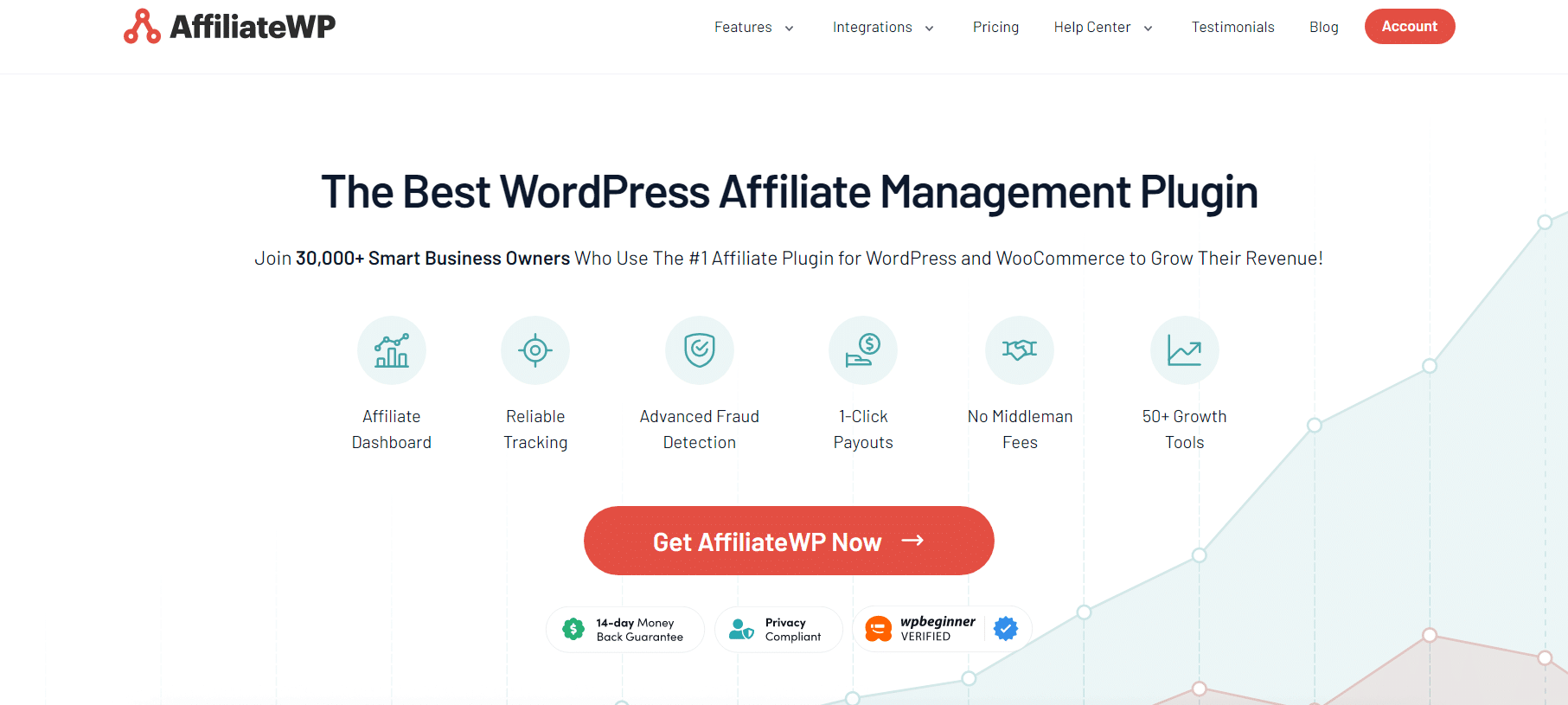 AffiliateWP is an easy-to-use, powerful, and reliable affiliate marketing solution specifically designed for WordPress. It seamlessly integrates with your WordPress site, allowing you to run a robust affiliate program directly from your dashboard.
What sets AffiliateWP apart is its outstanding array of features. The plugin offers real-time reporting, so you can keep track of affiliate referrals, earnings, and registrations as they happen.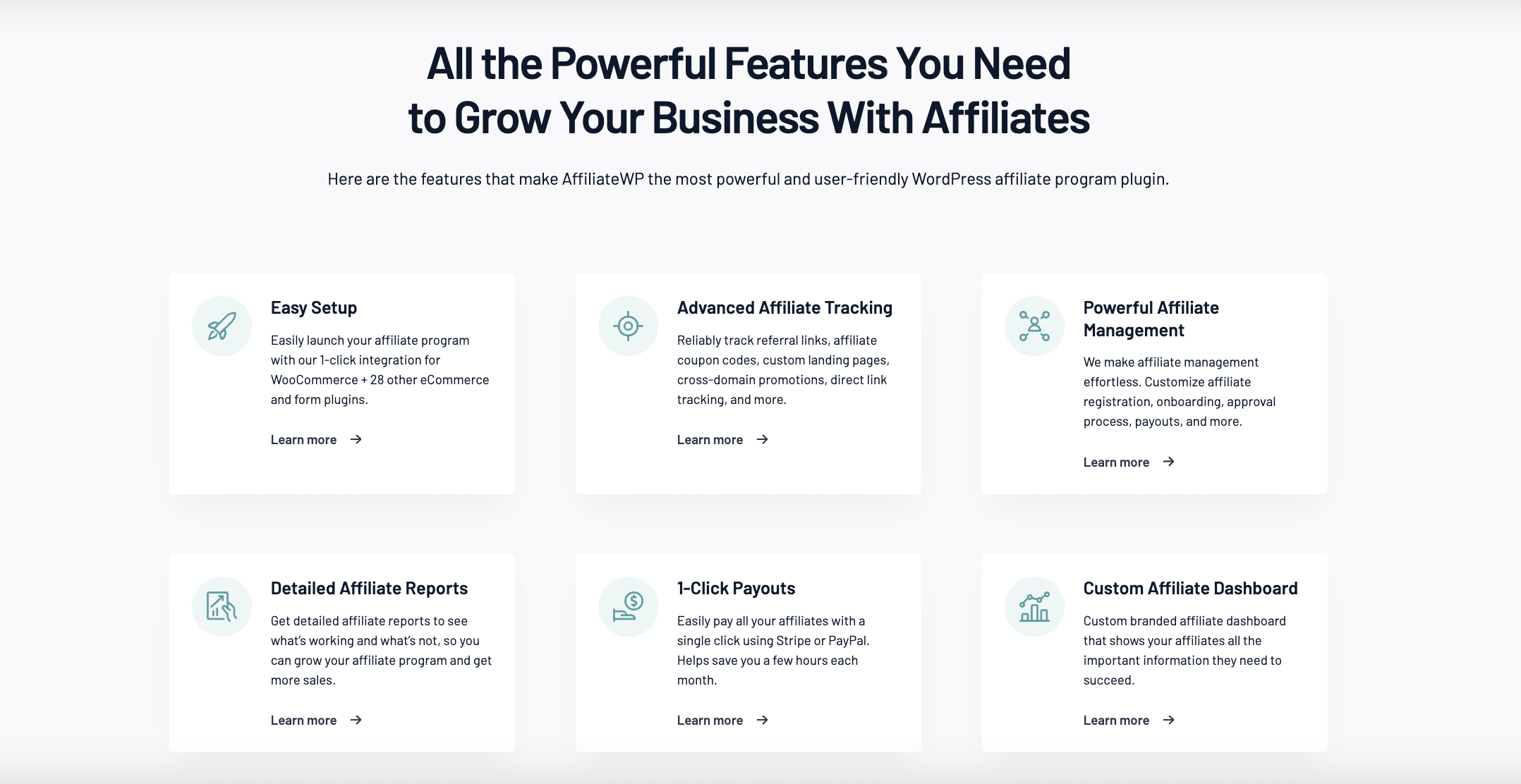 It also provides accurate affiliate tracking, ensuring each referral is correctly attributed to the right affiliate.
AffiliateWP stands out for its unlimited affiliates feature. You can have as many affiliates as you want to promote your products and services.
Additionally, the platform offers a range of integrations with the most popular WordPress eCommerce and membership plugins, providing the flexibility to suit your specific business needs.
So why wait?
Grow Your Online Business Today
Now that we've explored the top affiliate marketing automation software options, it's time to choose the one that suits your business needs.
To help you manage your affiliate marketing efforts effectively, we recommend these helpful resources:
Are you ready to take your digital venture to new heights? Improve your lead generation, increase conversions, and supercharge your growth.