5 Reasons to Use WordPress for Your Affiliate Marketing Website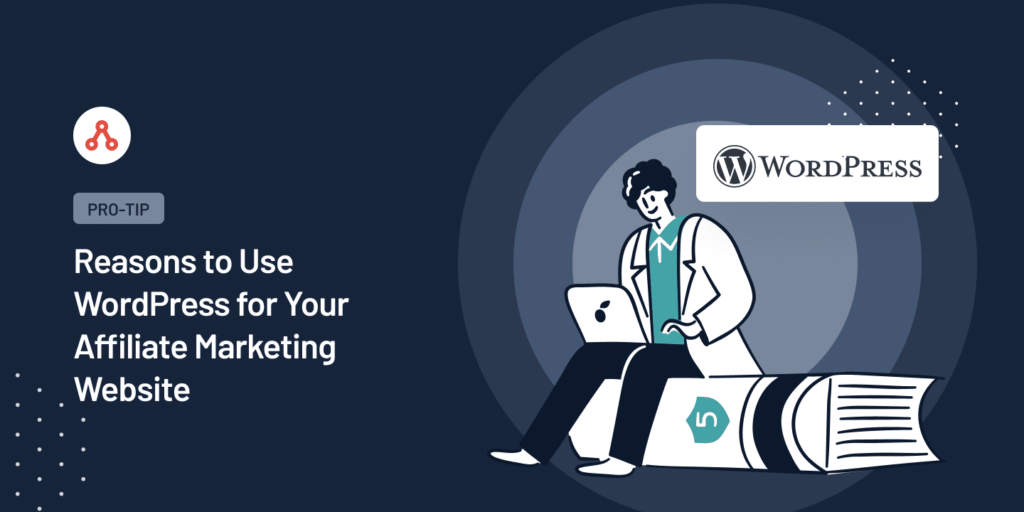 Want to know why you should use WordPress for your affiliate marketing website?
WordPress is a popular platform often chosen for affiliate marketing websites. But, you might still be asking why I should use WordPress for my affiliate business. Don't worry, we're here to answer that!
In this post, we have shared some compelling reasons showing why WordPress should be your go-to platform for establishing a successful affiliate marketing website.
What is WordPress?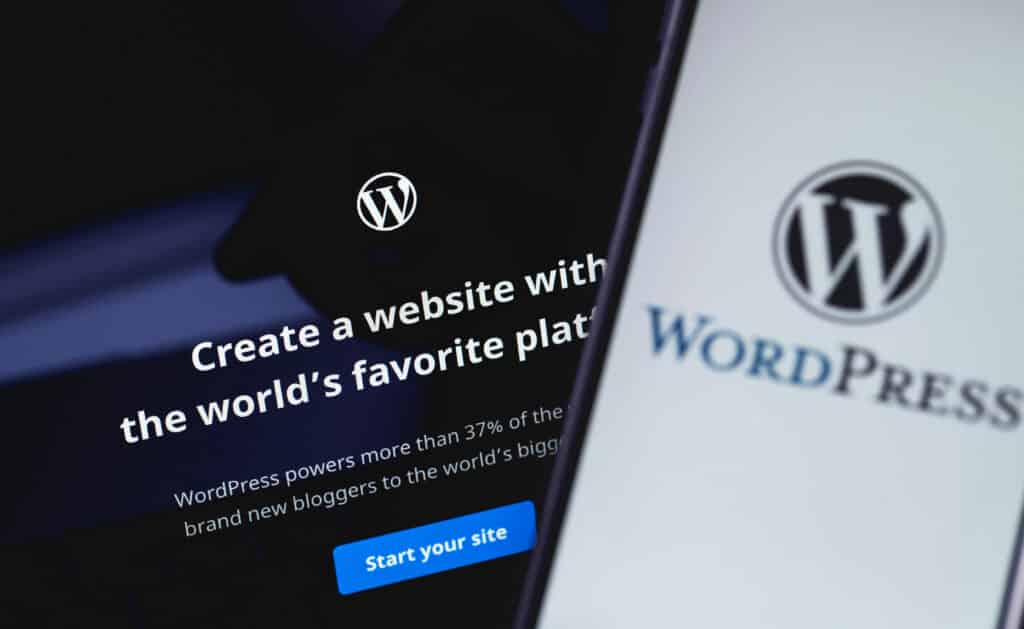 Before we delve into the reasons why WordPress is an excellent choice for your affiliate marketing website, let's take a moment to understand what WordPress actually is.
WordPress is a content management system (CMS) that allows you to create, manage, and customize a website without any prior coding knowledge.
WordPress is open-source, meaning its source code is freely available and can be modified to create any website.
WordPress powers over 43% of all the websites on the Internet, from blogs and business websites to online stores and portfolio sites.
WordPress comes in two forms: WordPress.com and WordPress.org.
WordPress.com is a hosted platform where WordPress takes care of the hosting and management.
However, WordPress.org, also known as self-hosted WordPress, allows you to host your website on your chosen hosting provider, providing complete control over every aspect of your site, including design, functionality, and monetization.
WordPress.org is generally preferred for affiliate marketing websites due to its flexibility, control, and the fact it allows the use of plugins.
These plugins can extend your website's functionality, and thousands are available for various purposes, from SEO optimization to social media integration, from contact forms to affiliate marketing tools.
Let's find out why WordPress should be your first choice if you're planning to start or grow your affiliate marketing website.
Top Reasons to Use WordPress for Your Affiliate Marketing Website
Below are some compelling reasons why WordPress should be your go-to platform for your affiliate marketing initiatives.
1. Using WordPress is Easy
Despite its robust and comprehensive features, WordPress is surprisingly user-friendly.
It has a straightforward dashboard with various menu options, making it easy to create posts and pages, customize your website design, and add navigation menus.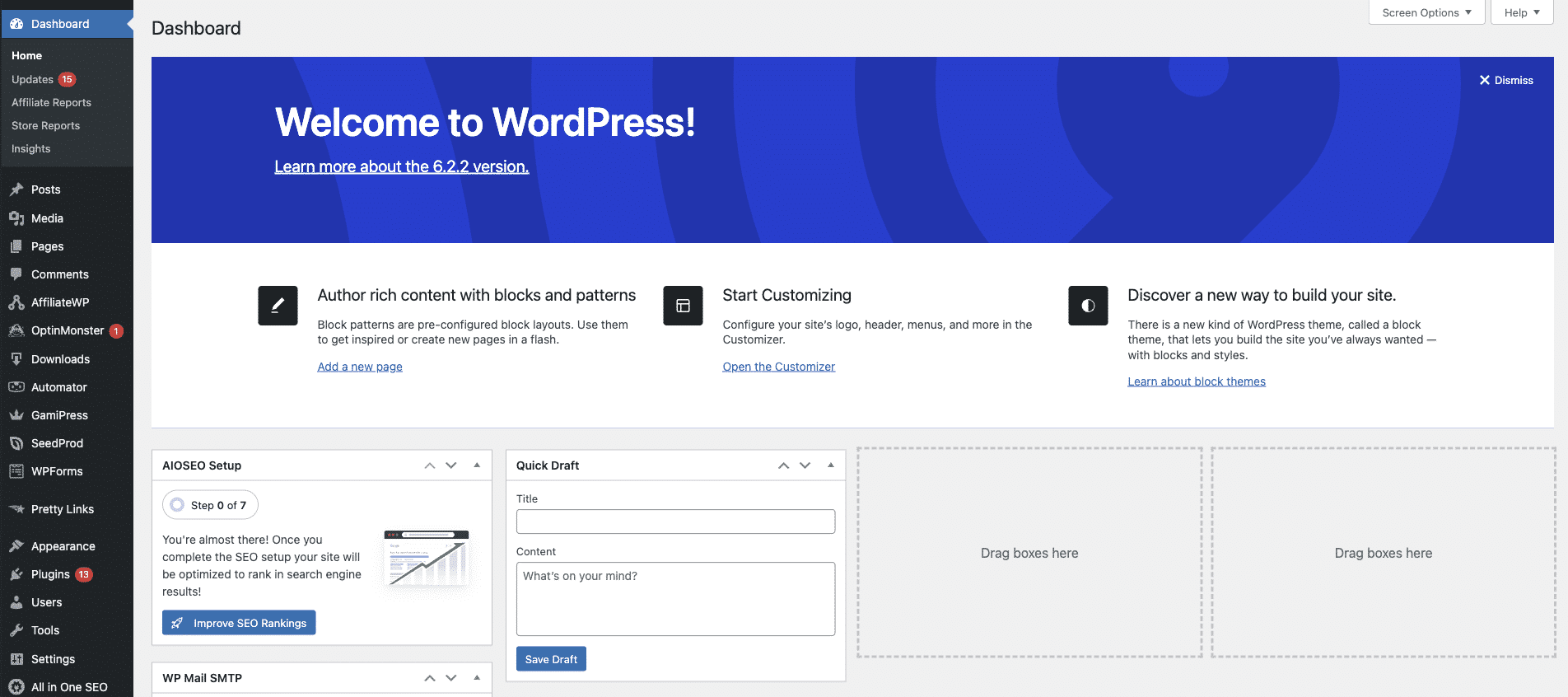 Even if you're not tech-savvy, WordPress offers a seamless experience to maintain your website.
WordPress regularly releases updates to improve functionality and security, which you can install with a button. WordPress supports numerous plugins for website backups, allowing you to schedule automatic backups and store them remotely.
Security is also top-notch, with numerous WordPress security practices and plugins to make your website more secure.
2. WordPress is Free and Flexible
One of the most appealing aspects of WordPress is that it's open-source and entirely free to use.
This freedom not only refers to the cost but also the flexibility and adaptability of the platform. You can freely download, install, use, and modify WordPress to suit your needs, from a personal blog to an e-commerce store, and of course, an affiliate marketing website.
While the WordPress software is free, you'll need a domain name and web hosting to install and run it. Various cost-effective hosting providers, like Bluehost, offer excellent packages that include a free domain name and substantial discounts on hosting.
The affordability and flexibility of WordPress make it an attractive proposition for affiliate marketers.
It allows you to create a professional online presence with minimal upfront costs, which is crucial for individuals and businesses in the early stages of affiliate marketing.
3. WordPress Helps with Search Engine Rankings
Search Engine Optimization (SEO) is vital to any online business, and WordPress doesn't disappoint. The platform is coded with SEO-friendly practices and supports various SEO plugins to help optimize your site for search engines.
The inbuilt SEO features in WordPress and powerful SEO plugins like can make your affiliate marketing website more visible to potential customers.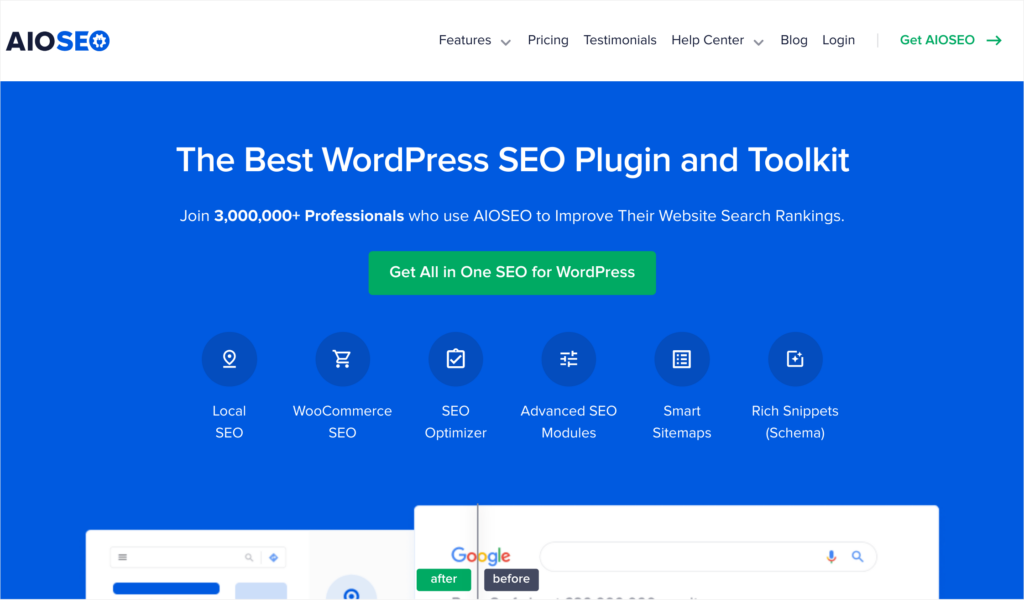 Our top pick for SEO is All in One SEO (AIOSEO). It's user-friendly yet very powerful, trusted by over 3 million websites.
Affiliate marketers know that search engine rankings can significantly impact traffic, conversions, and revenues.
4. You Can Customize Your Affiliate Marketing Site with WordPress
WordPress offers an astounding level of customization. Thousands of free and premium website templates, also known as themes, are available. You can check out this guide to find some of the best affiliate marketing themes for your website.
These themes cater to virtually every type of website and can be easily customized to match your brand and aesthetic preferences.
Furthermore, WordPress supports numerous plugins that can add many functionalities to your website. There's a plugin, whether you need contact forms, SEO tools, or e-commerce capabilities.
Speaking of plugins, AffiliateWP shines here as it integrates seamlessly with popular WordPress plugins. This means you can run your affiliate program from your WordPress site without navigating through different platforms or software, keeping everything organized in one place.
5. WordPress Keeps Your Website Safe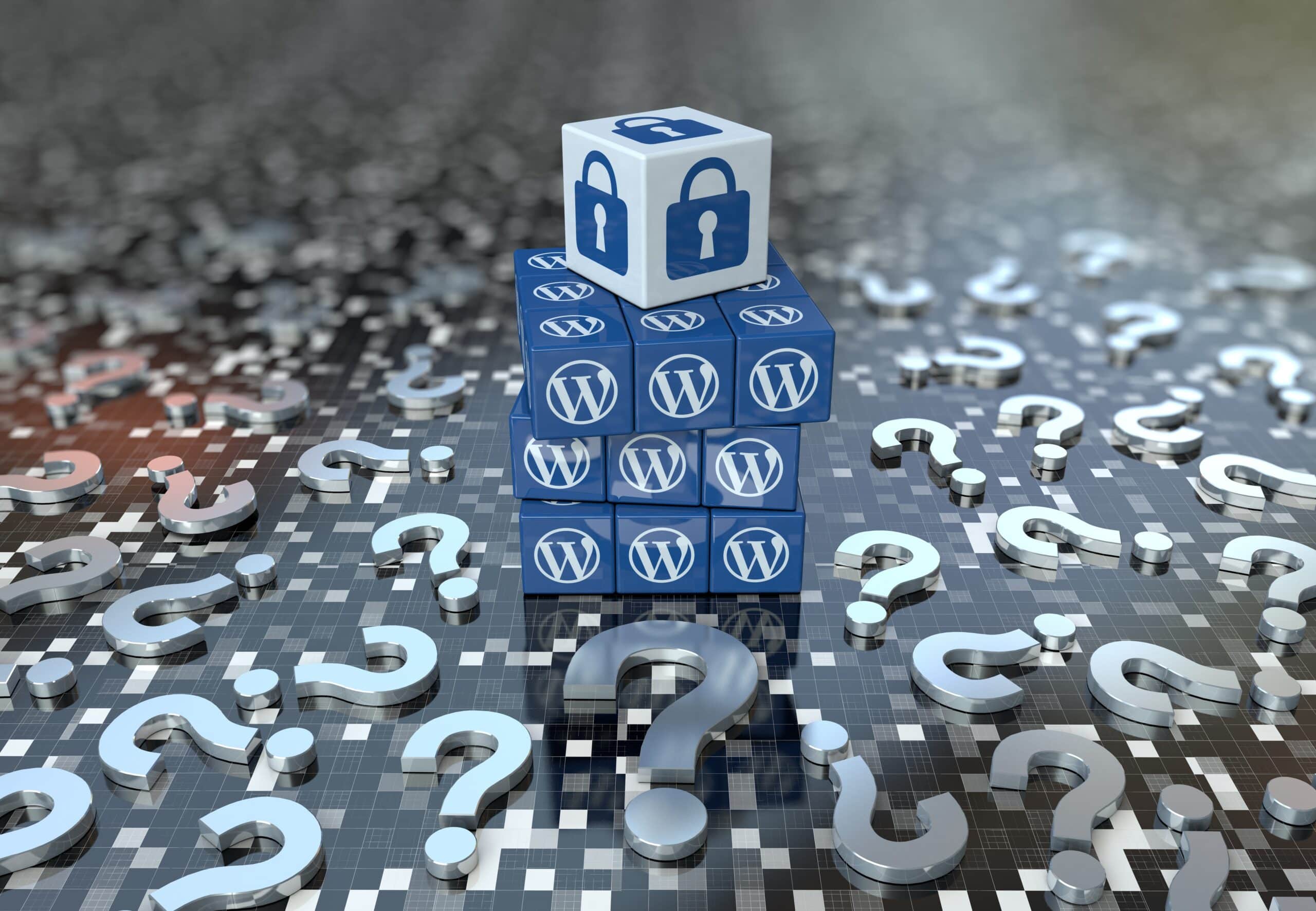 WordPress is designed with stringent security standards, making it a safe website platform.
Moreover, various plugins are available to enhance your website's security further.
This robust security is crucial for affiliate marketers since your website handles sensitive information such as user details, payment information, etc.
Additionally, a secure website fosters trust with your affiliates and customers, helping improve conversions and build long-term relationships.
Next, Choose The Best Affiliate Management Plugin for Your WordPress Site
Taking the leap to use WordPress for your affiliate marketing website is a commendable first step.
But, that's just the beginning of the journey. You need a robust and reliable affiliate management plugin to use affiliate marketing capabilities truly.
That's where AffiliateWP comes into the picture.
AffiliateWP is an advanced, yet easy-to-use affiliate management plugin specifically designed for WordPress.
It seamlessly integrates with your WordPress website, providing the tools to manage and grow your affiliate program efficiently.
Managing an affiliate program involves many tasks: tracking referrals, managing affiliate registrations, handling payouts, and more. AffiliateWP streamlines these processes, making your life as a program manager easier.
AffiliateWP also integrates seamlessly with popular WordPress eCommerce and membership plugins. This ensures you can incorporate affiliate marketing smoothly and efficiently regardless of your WordPress site's setup.
Finally, with AffiliateWP, you get dedicated customer support and plugin updates. This means you're never alone if you face difficulties, and the plugin stays up-to-date with the latest WordPress updates and improvements.
So why wait?
Get AffiliateWP today and use the power of affiliate marketing on your WordPress website.
FAQ: Why Use WordPress for Your Affiliate Marketing Website
What is Affiliate Marketing and Why Should I Use It?
Affiliate marketing is a strategy where you reward affiliates for every customer or visitor brought in by their individual marketing efforts. It's a cost-effective way to increase brand awareness and drive sales, as you only pay for successful transactions.
Why Should I Choose WordPress for My Affiliate Marketing Website?
WordPress is a highly customizable, easy-to-use, and SEO-friendly platform. It's ideal for creating an affiliate marketing website because of its flexibility, the availability of various themes and plugins, and the strong community support it enjoys.
Can I Use AffiliateWP If I'm New to Affiliate Marketing?
Absolutely. AffiliateWP is designed with a user-friendly interface that makes it accessible even to those who are new to affiliate marketing. Plus, their dedicated customer support is always ready to assist you.
Ready to Grow Your Affiliate Marketing Website
We've explained the benefits of using WordPress and the AffiliateWP plugin for your affiliate marketing website.
Now it's your turn to use these powerful tools and take your affiliate marketing to the next level.
Check out these helpful resources to set up and make the most of your affiliate program, attract high-quality affiliates, and boost your sales: