What is Pay Per Lead? (Ultimate Guide to PPL)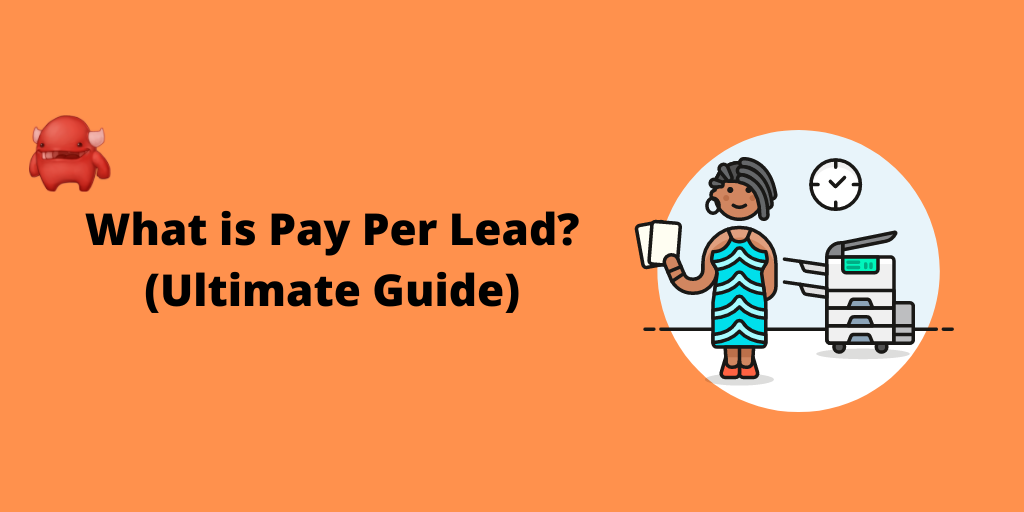 Trying to figure out exactly what pay per lead is?
You're in luck!
We've written an expert guide on pay per lead to answer all the questions you might have.
Here's what we're going to look at:
Read on or use the links to scroll and learn more about pay per lead.
What is Pay Per Lead?
Pay per lead (PPL) is a marketing agreement where you pay partners for each successful lead they provide you with.
What a successful lead looks like depends on the terms of your agreement, but it's generally characterized by the potential customer taking a pre-defined action. That might be filling out a contact form, signing up for a trial, downloading apps or software, signing up for a webinar, or any action you choose.
It's this action that makes pay per lead different from both pay-per-click and pay-per-conversion models. Rather than incentivizing your partners to send you traffic or to make sales for you, here, you're incentivizing lead generation.
While PPL isn't the right option for every business, it can be more cost-effective for others.
Pay Per Lead vs Pay-Per-Click and Pay-Per-Conversion
There are lots of different ways to market your small business, so why should you consider pay per lead?
In many ways, pay per lead falls right between pay-per-click and pay-per-conversion.
With pay-per-click advertising, you're simply paying for traffic, and the rest of the work is left to you. You've got to convert the visitor into a lead and then progress them through your sales funnel until they become a customer.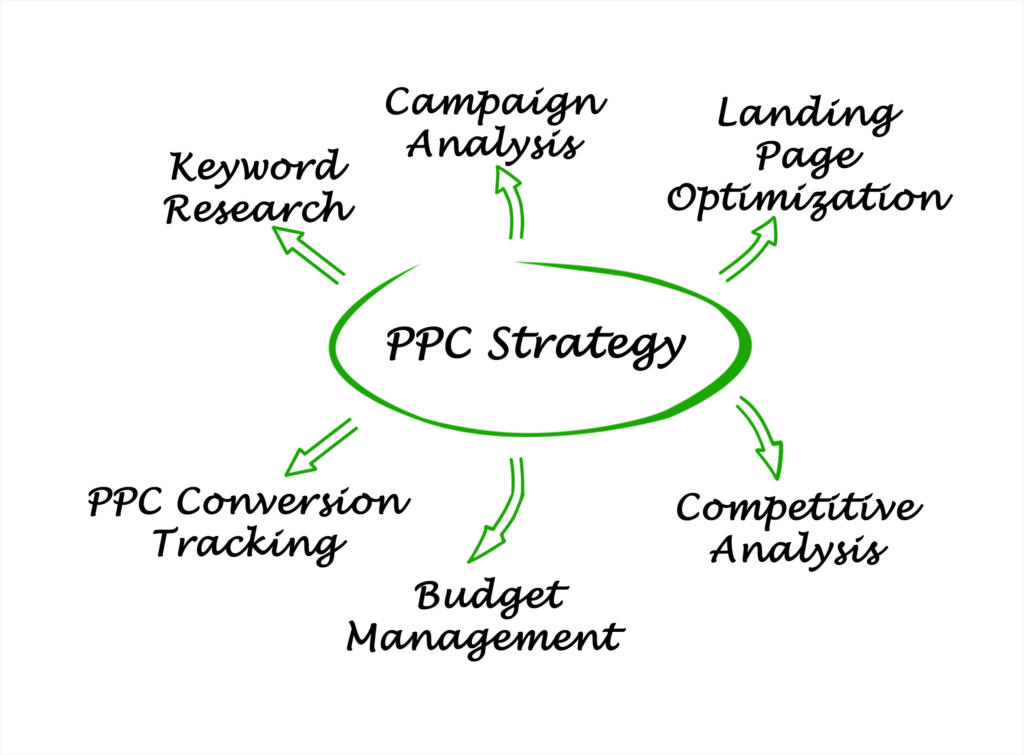 This might be a cheap way to generate lots of traffic to your site, but there's no guarantee its quality traffic that has a real interest in buying your products. The quality of the traffic isn't a part of your agreement though, and as soon as a user lands on your website, you're expected to pay the referer.
At the other end of the scale, you have pay-per-conversion, also known as pay-per-action (PPA).
This takes a lot of the legwork out of your digital marketing.
Your affiliate partners aren't incentivized to send you traffic – they're incentivized to send you paying customers. They only get a commission if someone they refer makes a purchase, so they're only interested in sending high-quality, motivated buyers to your website.
Pay-per-conversion makes your life much easier, but there's a slight drawback. It's much harder for your partners to make a sale than simply send you traffic, so they expect a bigger payout, bringing your cost per action (CPA) up.
Which brings us to the pay per lead model – a middle ground.
Pay per lead is all about making sure your sales funnel is consistently topped up with qualifying leads. You're not paying for traffic that's not interested in your products which is a big advantage over PPC, and you're not paying a premium to your partner for the conversion.
You've still got to put the hard work in to turn a lead into a new customer, but you've got a great starting point.
What Businesses Should Consider Pay Per Lead Marketing?
What type of businesses does a pay per lead marketing campaign suit?
Well, the key element here is that your business maintains complete control over the sales funnel. This requires a big investment of time and money, so it's got to be worth the added effort versus pay-per-conversion.
Often, this boils down to 3 key points.
You Sell High-Value Products
Simply put, high-value products are hard to sell.
Customers' buying decisions are more complicated when they're investing big money in a product, so the sales funnel is more complex. To get sales over the line, you need experienced salespeople who are familiar with your brand and the sales process.
However, you also want your team to focus on what they do best – selling.
This makes pay per lead a perfect strategy because it outsources the lead generation and leaves the selling to your crack team.
You Sell Very Technical Products
If you sell very technical products or services, then it's likely you want to maintain control over the sales process. This is the same if your offerings impact people's lives in a significant way, for example, if you sell medical equipment or legal services.
You want to make sure the sales process is clearly defined, and you don't want to be relying on affiliates to do too much of the selling.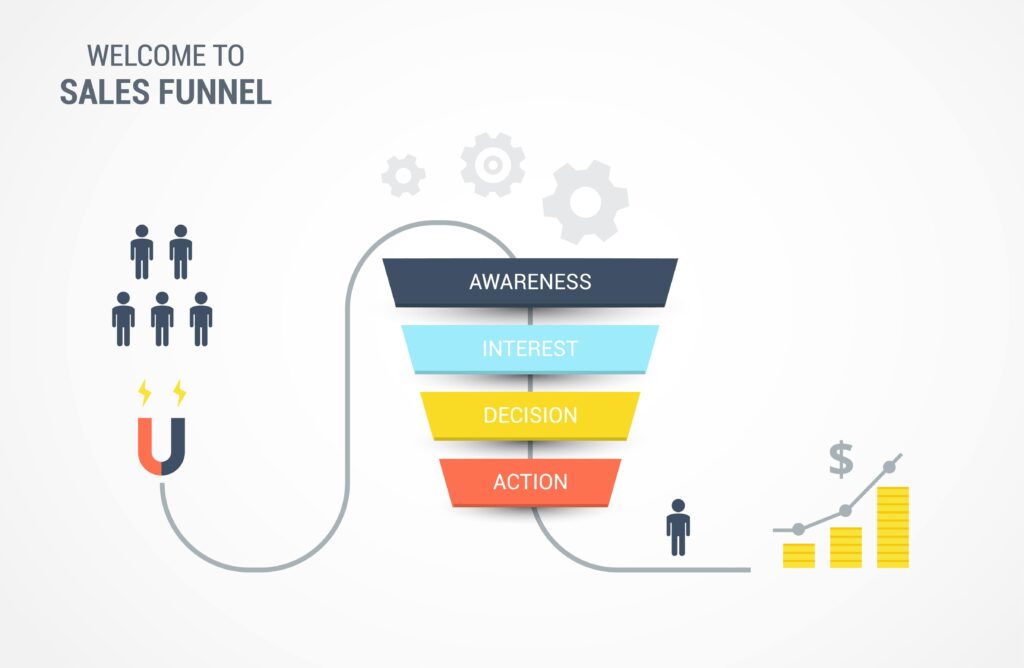 Even so, you might well be able to utilize affiliate partners at the very top of the funnel to attract people into your sales pipeline.
You Have a Great Sales Team
You may just have an amazing sales team and want to make the most out of them.
You're always going to pay less for leads than you are for conversions, so pay per lead becomes a cost-effective way to market your products. By making use of the skills you have available to you, and outsourcing other jobs, you make sure you have a well-stocked funnel for your top salespeople to pursue.
How to Implement a Pay Per Lead Strategy
So, you've done your research on pay per lead and you like what you've heard.
The question is, how can you implement a pay per lead marketing strategy?
1. Affiliate Marketing with AffiliateWP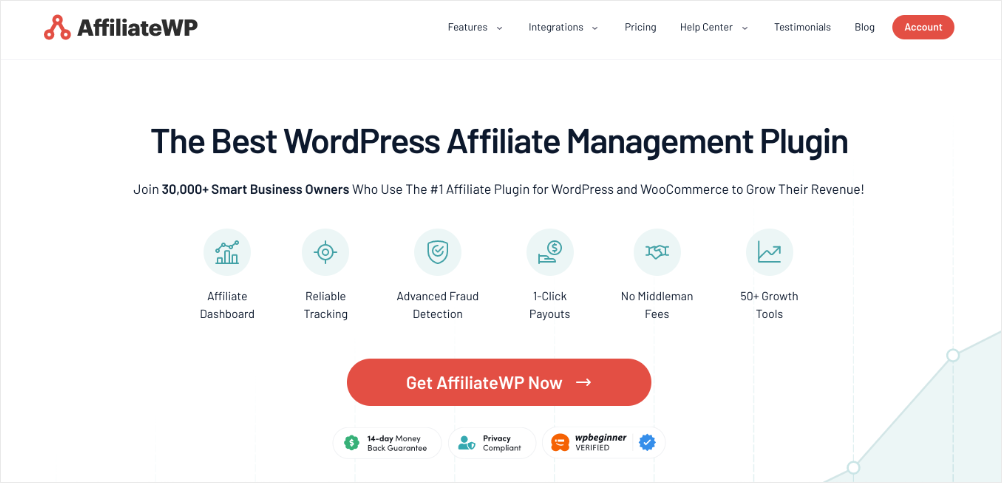 The easiest way to set up a pay per lead program is with affiliate software from AffiliateWP.
It's the best affiliate management plugin for WordPress, and it can help you set up a lead generation machine.
The best part is, it's incredibly easy to set up an affiliate lead generation program. All you've got to do is link AffiliateWP to your form builder using the one-click integration, and you can start tracking referrals as part of your pay per lead strategy. As soon as an affiliate sends you a lead, AffiliateWP will assign a commission, ready for your partner to be paid.
This allows you to work with innovative marketers around the world (they may be SEO experts, social media pros, bloggers, etc.) and make sure you're paying for legitimate leads with high purchase intent.
2. Pay Per Lead Customer Referral Program
Expanding on the idea of a pay per lead affiliate program, you can also add a customer referral program.
This turns your customers into affiliates, allowing them to earn a commission when they send you a qualified lead. It's a little bit like word-of-mouth marketing for the modern day.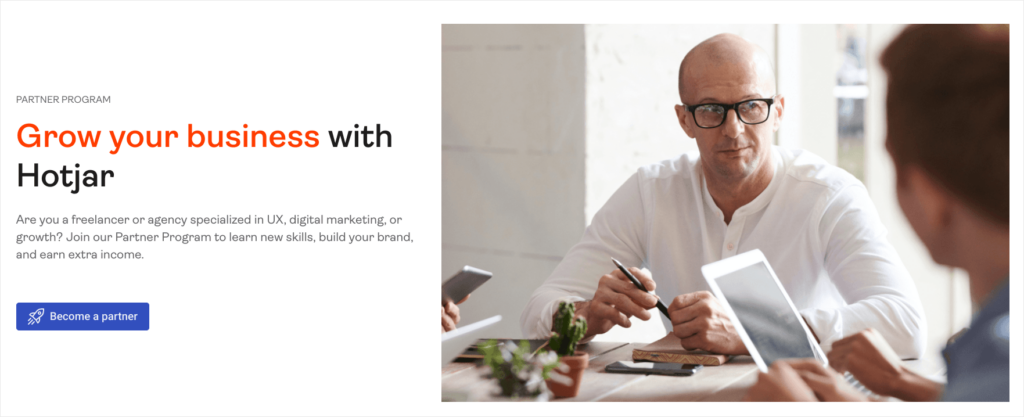 Customer referral programs work extremely well because, well, who better to recommend your products than a customer who loves your brand?
You can easily set this up with AffiliateWP and turn your customers into some of your best marketers!
3. Work with an Online Marketing Company
Another option is to work with a pay per lead marketing agency.
They'll likely work in a similar way to a traditional marketing company (running PPC ads, etc), but instead of paying a flat fee, or per click, you'll only pay when they send you a lead.
This is a good way of adding some accountability into your partnership and ensures the marketing company isn't just focusing on vanity metrics like traffic. Together you can define what constitutes a qualified lead and create an agreement that ultimately boosts sales, and offers you a return on your investment.
FAQs: Pay Per Lead
How does pay per lead work?
Pay per lead works by incentivizing third parties to send you quality leads. The third-party markets your brand to its audience and receives a commission when they provide you with a qualified lead. Together, you decide what constitutes a qualified lead as part of your agreement, but it's normally an action such as filling out a contact form on your landing page, signing up for a webinar, downloading software, or something similar.
What are the benefits of pay per lead?
The benefits of pay per lead are that you can automate your lead generation, allowing your sales team to focus on their conversion rates. If you've got a great sales team, then pay per lead can be a very cost-effective form of marketing and improving your customer acquisition.
How much do companies pay per lead?
How much companies pay per lead (cost per lead, or CPL) is largely based on the value of the products or services they sell. This can vary by industry from as little as $30 for non-profits up to $200+ in the technology sector.
Now Get Your Pay Per Lead Marketing Set Up
As we've seen, pay per lead can be a hugely successful online advertising strategy for many businesses.
What's more, it's incredibly easy to set up.
In just 10 minutes you can start tracking lead referrals and paying commissions to affiliates and you're just a few steps away.
Need more resources before you get started?
We've got you covered:
Now there's only one thing left to do to start generating leads.