How to Improve Cross-Selling and Maximize Revenue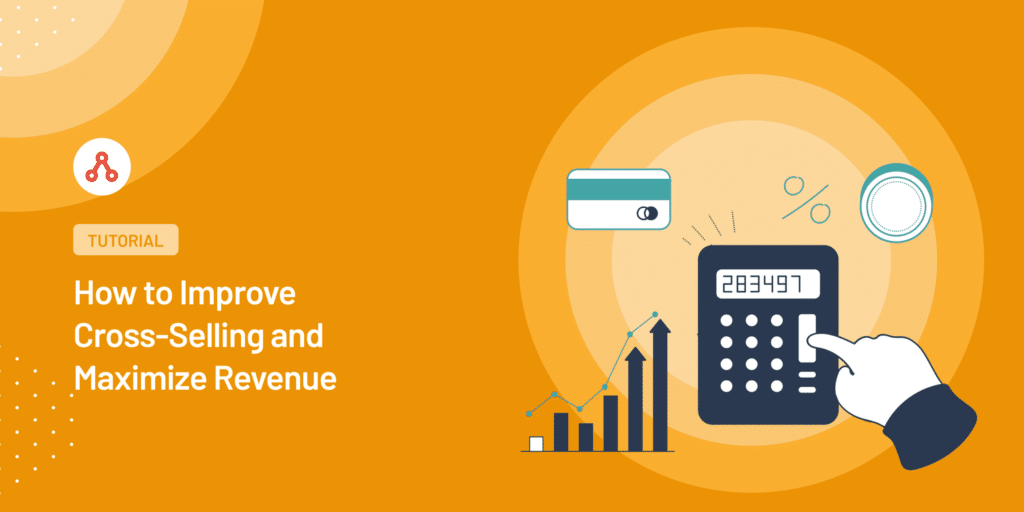 Want to know how you can improve cross-selling and grow your revenues?
Cross-selling could be one of the quickest ways to make more money for your business, but how should you go about implementing it?
Here's what we're going to talk about:
Let's have a look with this in-depth guide.
Why is Cross-Selling Important for Your Business?
"Do you want fries with that?"
We're all incredibly accustomed to being cross-sold to, but are we using this technique enough with our own businesses?
Cross-selling is a marketing strategy where you encourage customers to buy products that complement the one they're already contemplating buying. Not only can it increase revenues, but it can actually improve the experience for your customers, so it's a win-win.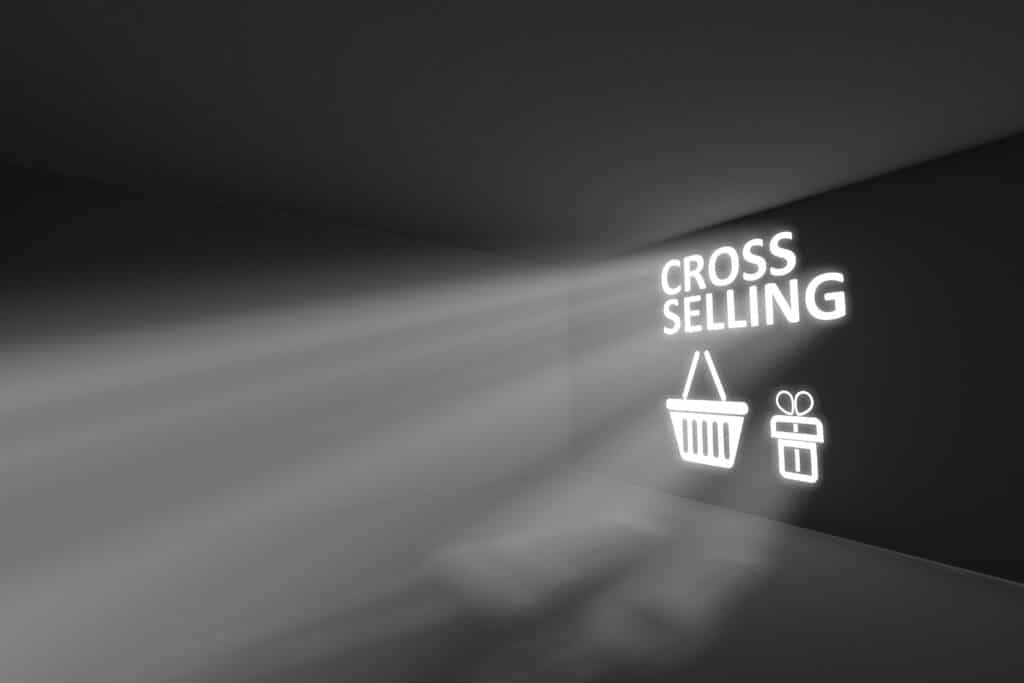 The right recommendations can significantly improve the experience your customers have with your products, so this strategy is well worth exploring.
People often mix up cross-selling with up-selling, but it's actually quite distinct. Up-selling is about selling more of the same product, for instance, "would you like to super-size those fries," or "we've got a 2 for 1 offer on fries," but there's a bit more to cross-selling.
It's not just a question of do your customers want more of something, it's about understanding their needs and tailoring your recommendations accordingly.
So, how can you improve your cross-selling to maximize revenues?
10 Strategies to Improve Cross-Selling
Cross-selling can improve the customer experience, promote brand allegiance, and boost revenues. The question is, how can you make the most of this marketing tactic?
1. Start Making Product Recommendations
As with most things in marketing, cross-selling starts with posing the question.
If you don't ask if people want to combine their purchase with another useful product, then you won't find out. Don't be afraid of putting the customer off; just remember that you're providing them with a useful recommendation.
You'll have lots of opportunities to recommend products:
In your content
On landing pages
During checkout
After checkout
If you're making useful recommendations and taking steps to explain why two products go together, then you're providing an even better service for your customers. Some products just work better when they're combined with something else, so let your customers know this.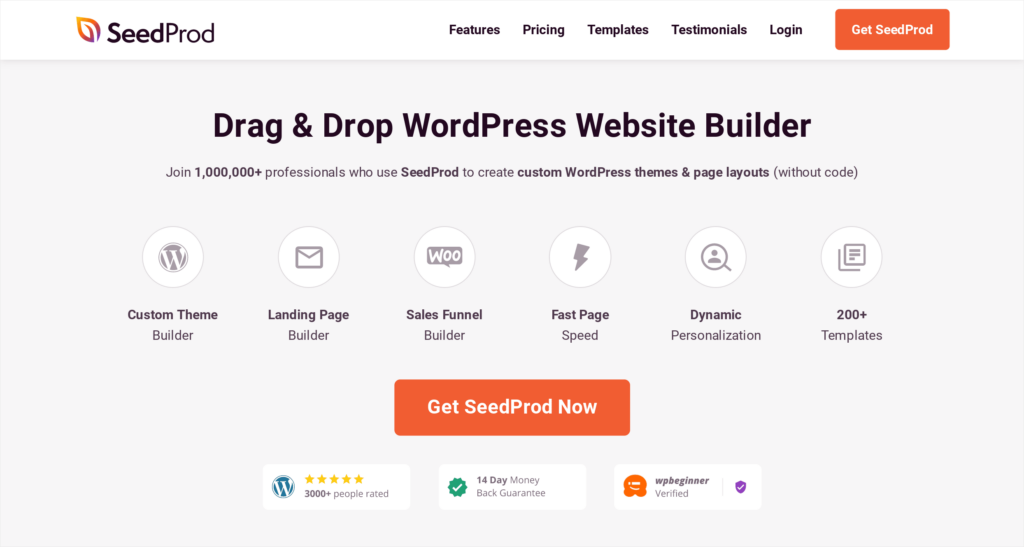 If you're looking for ways to add product recommends on your site, then SeedProd is the perfection option. It's an excellent WordPress page builder that gives you a dedicated Product Grid block. This can help showcase products that work well together.
2. Make Use of Data
Recommendations are only useful if they're, well, useful.
If you try to push products that aren't relevant to people, then it's just not going to work. You'll just see more returns and resentment will grow for your pushy sales tactics.
However, when you use the data available to you to understand what products go together to improve the customer experience, it's going to have the opposite effect. Luckily, when you run an online store, you have a ton of data to analyze.
Navigating Google Analytics can be a little tricky, which is why we recommend setting up MonsterInsights. It's a top WordPress plugin that's going to help you better understand your target audience. When you can see how potential customers interact with your website and products, you'll be able to make more accurate suggestions that convert better.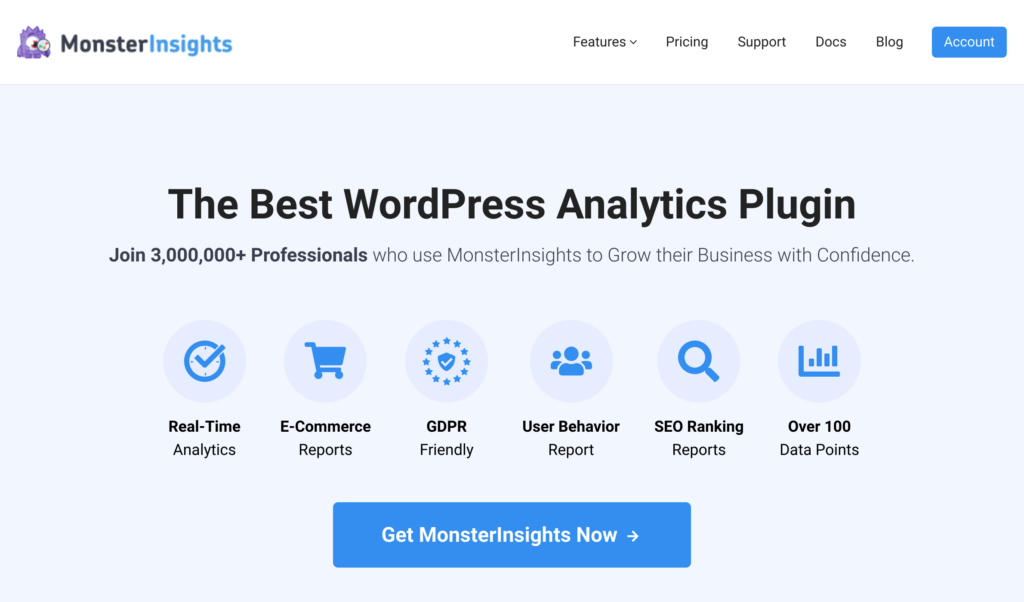 The better you know your customer journey, the easier it's going to be to make valuable recommendations that boost cross-selling.
3. Create Product Bundles
When you make product recommendations, it allows customers to add extra products to their basket in their own time. But what if you have certain products you know go together incredibly well?
The best option is to create product bundles and offer customers a special price when they buy the complete bundle. Going back to our fast food example, this would be like buying a meal deal.
Restaurants know people like to buy a burger with fries and a drink, so they've already bundled them up to make it simple for customers. If you have products that go together seamlessly, then you should definitely do the same.
4. Get the Best Conversion Optimization Toolkit
A big part of cross-selling is messaging. You've got to deliver the right message to the right people at the right time, and that requires a high level of automation.
The best way to ensure you're reaching your customers with the right cross-selling recommendations is with OptinMonster. It allows you to create floating banners, pop-ups, gamified wheels, and more to showcase your other products.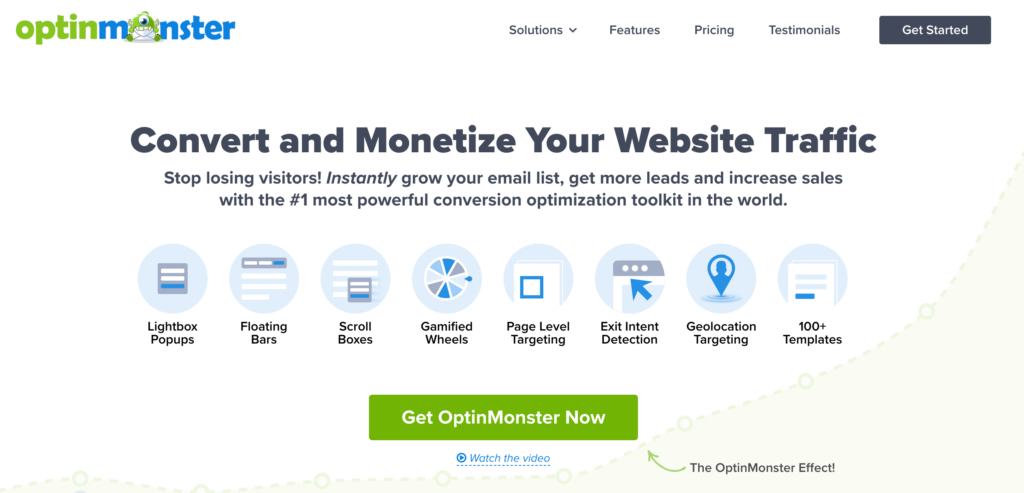 Key to this is the incredible targeting powers OptinMonster offers you. You can be extremely specific about when you deliver your message, which helps you personalize the experience.
When you deliver personalized recommendations at the perfect time, you're going to see a lot more revenue from cross-selling.
5. Use Thresholds
E-commerce stores commonly used thresholds to improve cross-selling.
You'll often see stores offering free shipping on orders over $50, or 20% off when you spend more than $100. The reason is, people love a deal, even if it means they've got to spend more money to get it.
If you're going to use thresholds for cross-selling, then the most important element is communication. You want everyone to know about your offer, which is why you'll need a great conversion optimization tool kit like OptinMonster.
OptinMonster is perfect for cross-selling because it allows you to be incredibly targeted with your message. Let's say someone looks at your $39.99 swimshorts and you have a free shipping threshold of $49.99. With OptinMonster, you can set up a pop up to recommend that person buy your $39.99 swimshorts with your $11.99 towel, and then they'll get free shipping.
There are so many ways to deliver automated cross-selling messages with OptinMonster and they can do wonders for your conversion rates.
6. Run Push Notifications
Push notifications don't always get the credit they deserve!
The stats behind push notifications are incredible, and they're something more businesses should be using.
They're also a great tool for cross-selling as they enable you to grab your customer's attention when they take certain actions on your site. Just like with OptinMonster, you can use push notification software like PushEngage to send very specific messages when people interact with certain pages.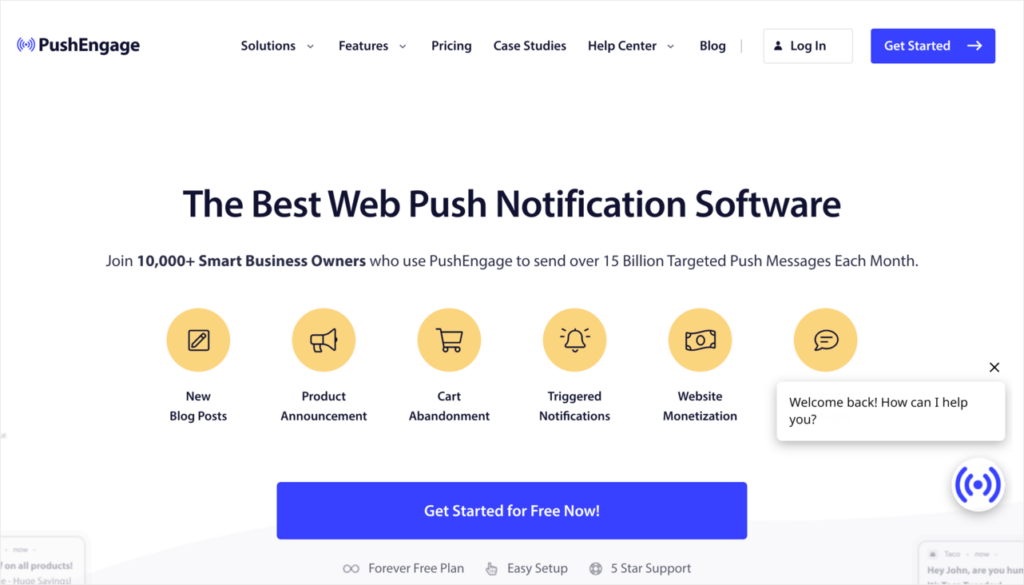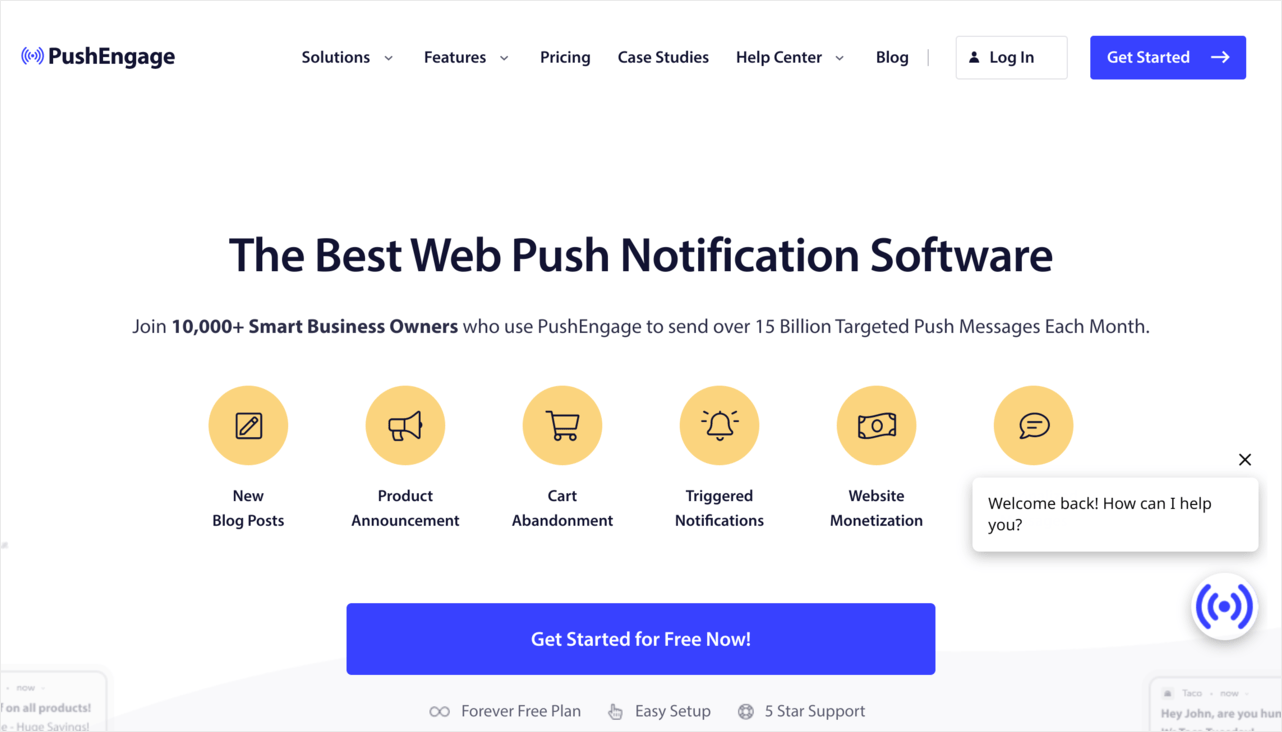 So, somebody might check out your course on "Running Faster on the Football Field" and you could choose to send them a push notification saying "Check out our Jump Higher in Football course." Again, the key is being targeted, which is why it pays to have advanced tools like PushEngage.
7. Leverage Affiliate Marketing
Affiliate marketing is an excellent way to introduce your products to new audiences and it can also help with your cross-selling efforts.
When you sign up top affiliates, you're recruiting people with expert marketing skills to help you sell your product in return for a commission. So, what if you could incentivize them to do more cross selling?
Well, with top affiliate marketing software like AffiliateWP, you can.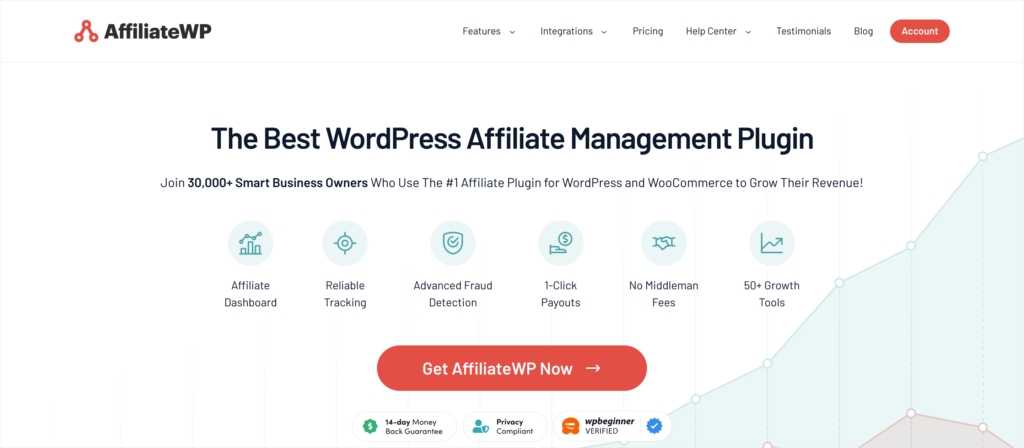 It's easy to create detailed commission rules so that affiliates get bigger commissions on higher-value sales. This gives affiliates a tremendous incentive to cross-sell.
Affiliate marketing is a brilliant strategy because it's low risk and requires minimal input from you, and if it can improve your cross-selling, then it's definitely something you should look in to.
8. Segment Your Audience for Personalized Email Drips
You'll notice by now that one of the key themes of this article is being targeted with your recommendations.
Email is another channel that allows you to offer more personalized recommendations thanks to segmentation.
If you can group people based on the actions they've taken on your site or the content they've engaged with, then you can deliver much better product recommendations. The other enormous benefit is this strategy can run on autopilot – you can set it and forget about it.
Not using email marketing yet?
Then check out the best email marketing software options and start setting up your cross-selling automations.
9. Make Use of Remarketing
If you find you have a lot of success cross-selling to existing customers, then you might find you want to double down on this tactic.
A great way to reach your existing customers to recommend additional products is through remarketing. This allows you to display ads in social media and on 3rd party websites to recommend your other products.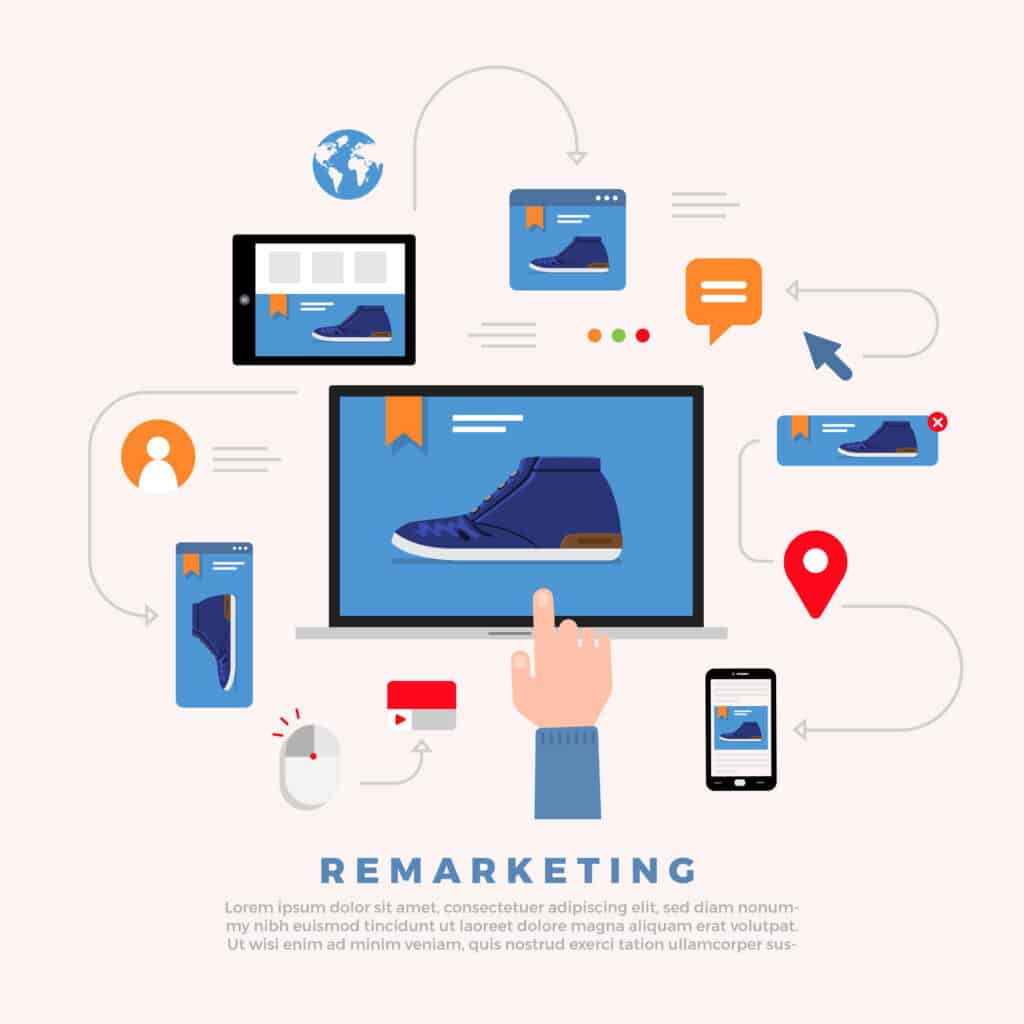 You're in control of the timing and the message, and it's a great way to draw attention back to your brand.
Now Refine Your Cross-Selling for Maximum Results
Cross-selling can do wonders for your revenue, so it's well worth investing in these strategies.
One important aspect to remember is that cross-selling should benefit everyone. If you're going to have maximum success, then customers need to see the benefits of buying additional products. As well as the tactics we've talked about there are some additional steps you can take to ensure this happens.
Take extra care to understand your customers' needs and goals
Invest in educating your customers to get the most out of your products
Understand the best time to recommend products
Cross-selling is much more than saying "oh, by the way, do you want this product as well?" You should look at it almost like an additional service you provide to help customers get even more out of their purchase.
When you see it in this positive light, rather than just a way to make a few more bucks, it's going to shine through in your results.
Now Take Your Cross-Selling to the Next Level
We've given you lots of strategies to help you improve your cross-selling. Now it's time to implement them.
When done well, these strategies can improve the customer experience and significantly grow your revenues, so it's time to get started!
Looking for more resources to help improve your business performance?
We've got you covered.
Now get started with your upselling!