How to Monetize a WordPress Blog (11 Explosive Strategies)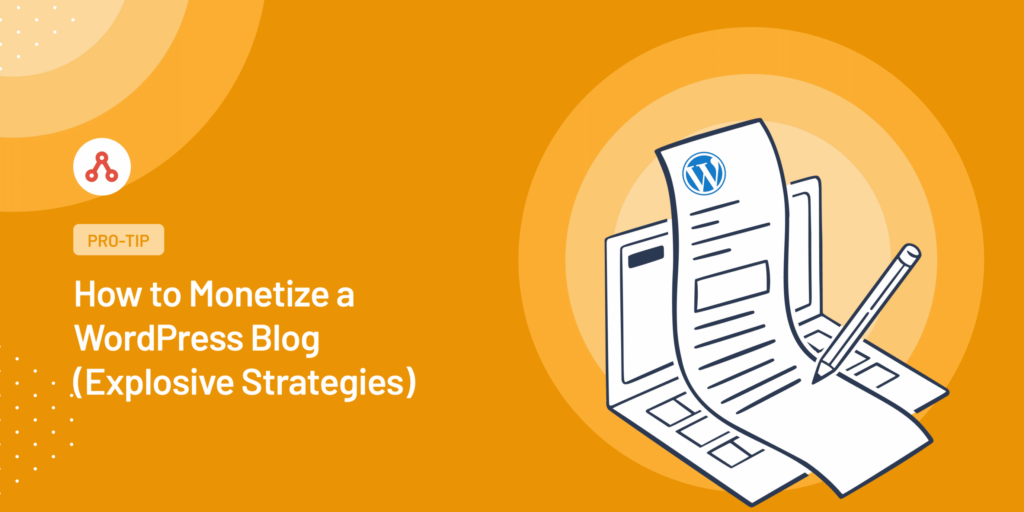 Want to know how to monetize a WordPress blog?
We've been leveraging our WordPress blog to make money for our business for years, and we want to show you how to do the same.
Here are the explosive strategies you can use to monetize a WordPress blog.
Your WordPress Blog is Ripe for Monetization
Blogs aren't something people do out of the goodness of their hearts.
We sometimes have a picture of bloggers as people who are there for the good of the people, a public service almost. This is in contrast to a website, which we accept as a transaction-driven entity.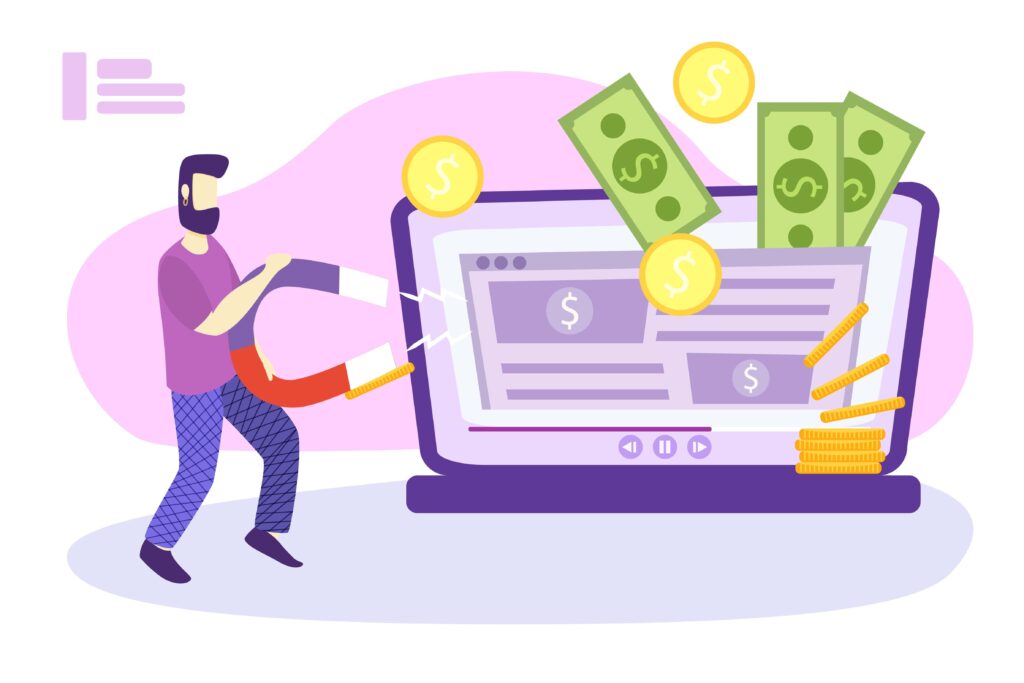 This model cannot work though.
You have to be able to monetize a WordPress blog if you want to achieve your goals. Otherwise, you'll find yourself spending more time and resources than most of us have available.
Whatever your goals for your WordPress blog, there have to be 3 pillars it's built on:
Providing great information for your visitors
Being discoverable (people need to find it otherwise the great information is wasted)
Building revenue (you have to be able to fund the great information and time it takes to make it discoverable)
Unless you're in a position to donate all your hard work and knowledge to the world, you need to be able to monetize your WordPress blog.
That might mean earning a full-time income of tens of thousands of dollars a month from it, or it might mean making just enough to keep investing in your content; either way, you'll want to employ some monetization strategies.
Luckily, we know exactly how to monetize a WordPress blog, and we're going to share our best strategies with you so you can make money blogging.
11 Strategies to Monetize Your WordPress Blog
Monetization is an essential element of running a WordPress blog. Luckily, you've got the perfect blogging platform to add money-making capabilities to your website.
Here's what we're going to look at:
Selling digital products
Creating online courses
Selling professional services
Setting up an affiliate program
Restricting content
Selling physical products
Showing display ads
Marketing other people's products
Accepting sponsored blog posts
Collecting donations
Flipping your WordPress site
Let's take a look at how to make money from a WordPress blog in more detail.
1. Selling Digital Products
One of the greatest assets you have is your knowledge – it's probably the reason you started a blog in the first place. You're using that knowledge to make your blog an industry authority, the question is, how can you turn that into a product you can sell?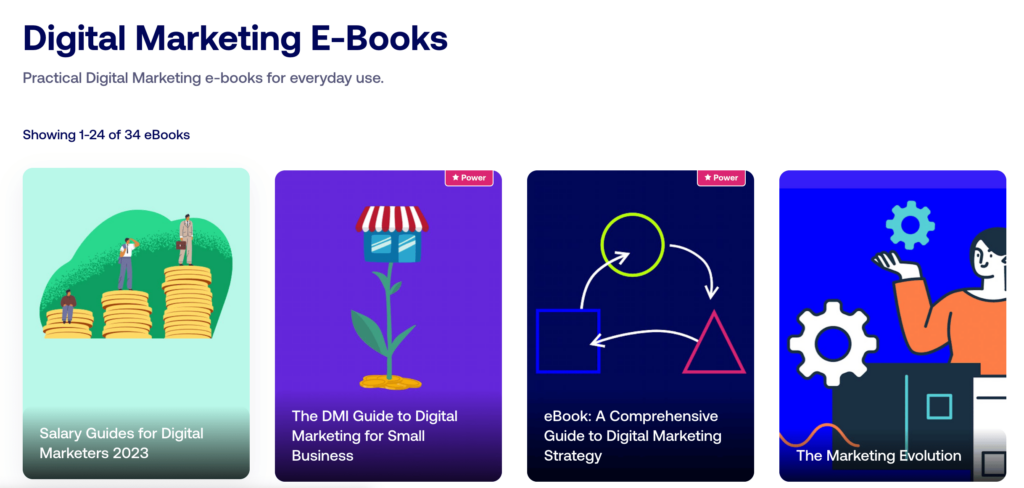 Compared to some of the other strategies on this list, creating and selling digital products might seem complicated, but it's actually not. There are tons of different digital products you can sell:
Documents
eBooks
Photography
Graphics and digital art
Music and audio
Video
Software + SaaS
Courses
WordPress themes
Webinars
All you have to do is think about how you can turn your specialist area of expertise into a digital product, and then install Easy Digital Downloads. This will turn your blog into an online store and give you everything you need to sell digital products to your blog visitors.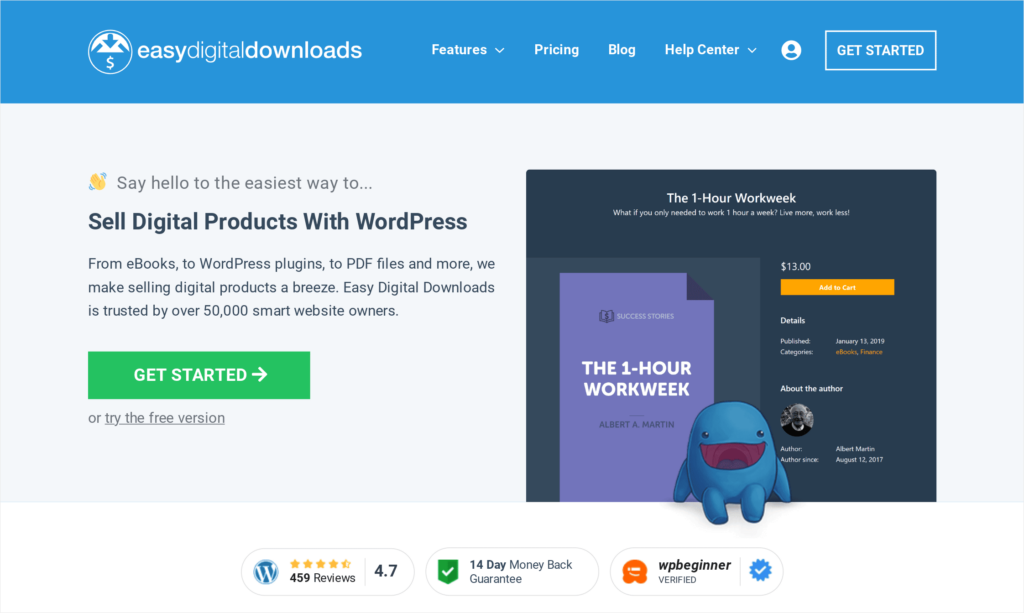 The great thing about selling your own digital products is you create them once and you can sell them over and over again. By selling your digital products with your blog and Easy Digital Downloads, you also keep 100% of the profits, rather than having to pay a percentage to a seller like Amazon.
2. Creating Online Courses
We've already mentioned courses as part of selling online products, but there's another popular way you can approach this.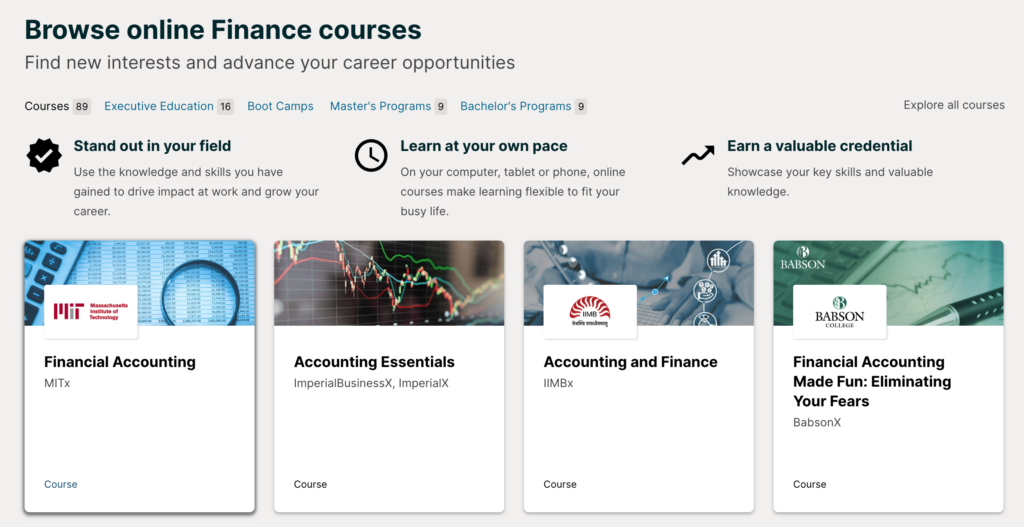 With learning management software (LMS) or membership plugins like MemberPress and others, you can create highly-professional courses. Rather than sending the courses to your customers as a download, this allows paying customers to access them through your website as part of an online learning experience.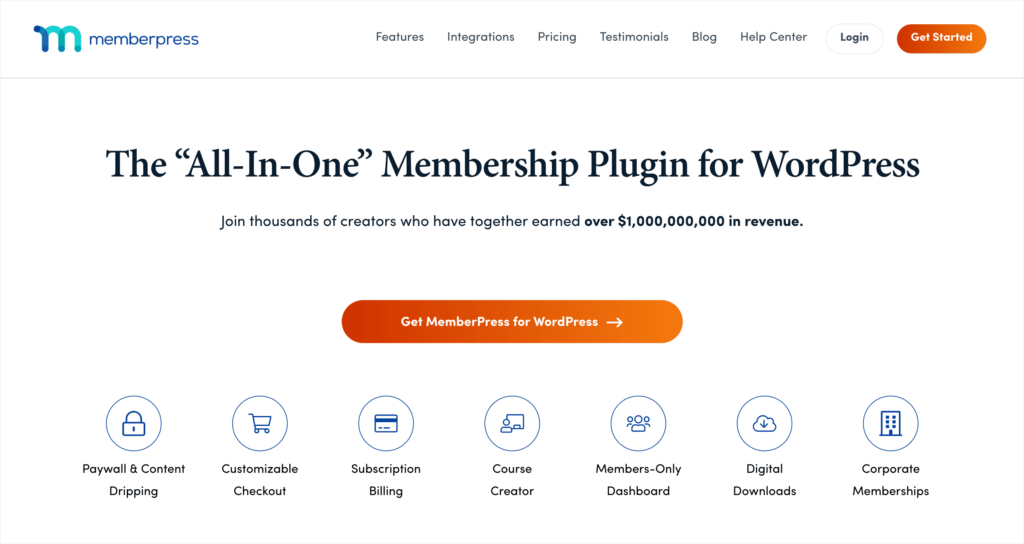 You might have heard of big marketplaces like Udemy where you can market your courses, but with a WordPress blog, you don't actually need this. There's a wide choice of software designed to help you create and sell courses, so take advantage of this.
All of these options mean you can build courses without any technical or coding skills, allowing you to focus on sharing your knowledge.
3. Selling Professional Services
Online learning has boomed in recent years, but often, there's something people want even more than an opportunity to learn – someone to do it for them.

If you're highly knowledgeable in a subject or have advanced skills, then why not sell them directly to the customer? Your website is a perfect way to grow your client base, and it's an incredibly effective way to monetize your WordPress blog.
So, what do you need to start selling professional services?
All you really need is a good form builder to turn visitors into leads. With WPForms, you'll have all the tools you need to create leads so you can leverage your email marketing and turn them into customers.
Think about the services you can provide, create a form, and offer a free consultation. Once you've got a meeting with a potential customer, you've then got the perfect platform to show off your expertise.
4. Set Up an Affiliate Marketing Program
This is where you think – "this sounds technical and like a lot of effort."
Actually though, setting up an affiliate marketing program is incredibly easy with AffiliateWP. You can start your WordPress affiliate program in under 10 minutes, and it can skyrocket your revenues to create a more passive income.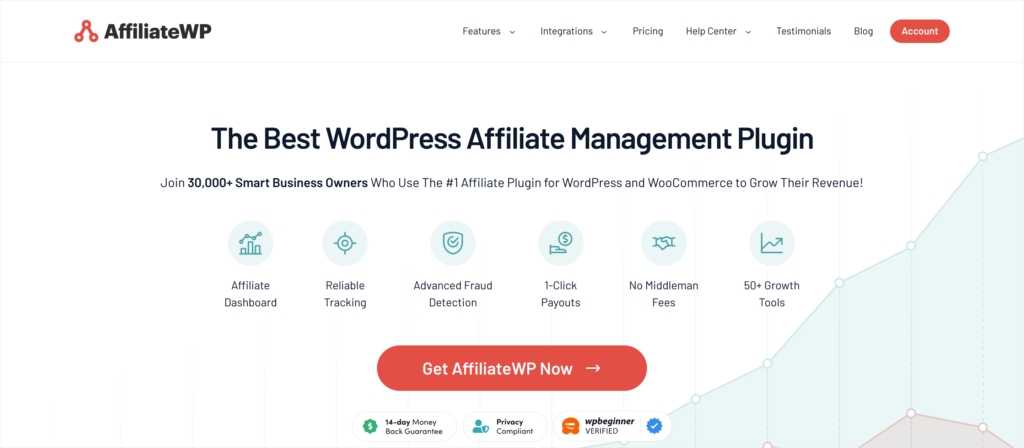 If you've taken any of these actions with your blog already, then an affiliate marketing program is the perfect next step:
Sold digital products
Sold physical products
Have online course content
Sold professional services
Have restricted content
Affiliate marketing allows you to recruit an army of affiliates (successful bloggers, social media influencers, SEO experts, podcasters, and more) to market your products for you, drastically expanding your reach. You only pay affiliates when they make a sale, so it means this strategy is very low risk.
Again, you don't need any technical or coding knowledge, and you can quickly start leveraging this tactic to monetize your WordPress blog.
5. Restricting Content
You create incredibly valuable, premium content, so why not ask people to pay a small fee to benefit from it? This is called restricted content, and it's an excellent way to monetize your blog.
Using the best WordPress plugins like MemberPress, you can choose to restrict certain blog articles so that only members can view them. You might want to set up different membership tiers and charge a subscription fee so that different membership levels get different perks.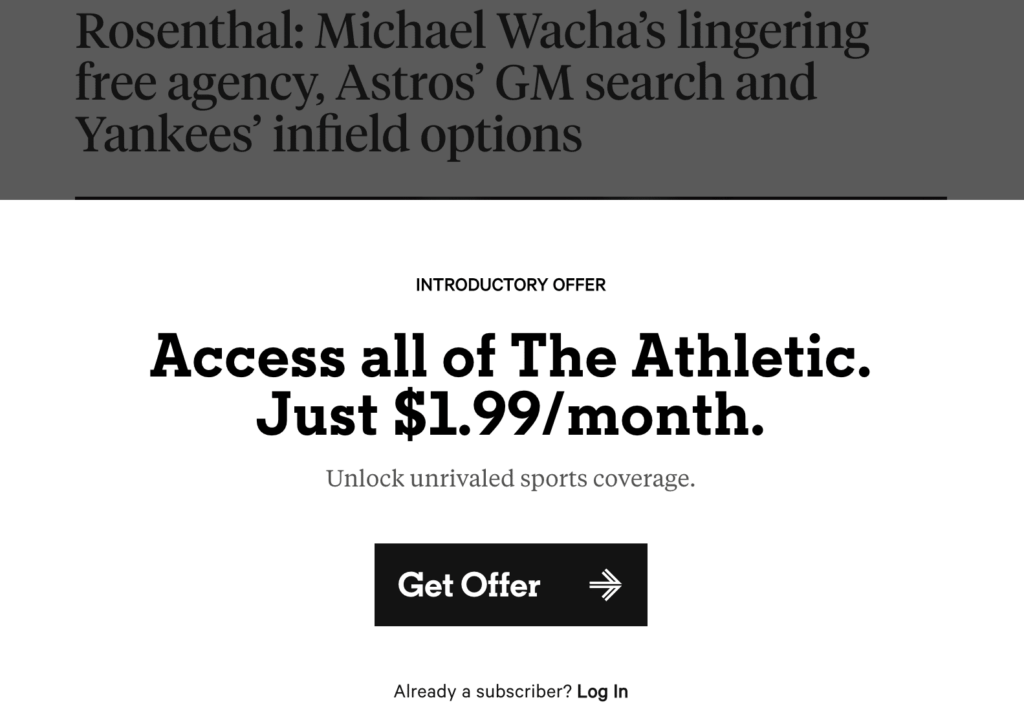 You need to make sure you're still offering high-quality free content to attract people to your WordPress site, but creating a membership website can be a hugely effective tactic. You're investing lots of resources to create the best blog content on the web, so why not charge people a small fee to read it?
6. Sell Physical Products
In many ways, physical products can be a little bit more tricky to deal with than digital products. Nonetheless, they can be an excellent way to monetize your WordPress blog, if you've got the right systems in place.
If you don't want to invest in your own product and hold stock, there's also a second option as well – dropshipping (here's our guide to dropshipping vs affiliate marketing). Now, you're never going to make the same margin when dropshipping, but it does take out some of the risk involved in developing your own products and holding stock.
With WooCommerce you can quickly turn your blog into an e-commerce store and start selling your physical products. It's simple to set up (with lots of templates), and if you've got the right products at the right pricing for your target audience, then you can make some serious money.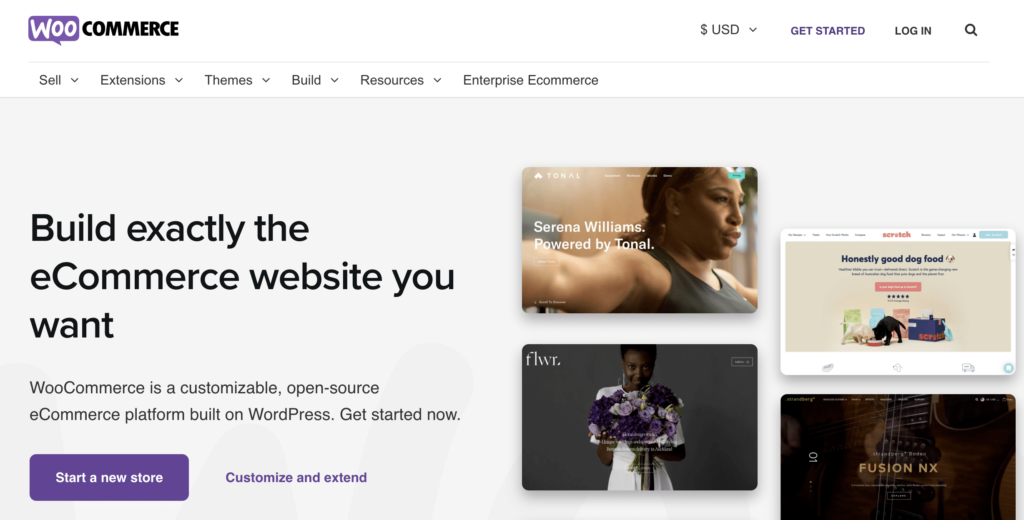 Another physical product you can consider selling is merchandise.
If you've got a great brand that people love, then you can easily turn this into t-shirts, mugs, towels, hats, and any other kind of merchandise.
7. Showing Display Ads
Of all the strategies to monetize a WordPress blog, this is perhaps the easiest. It's incredibly easy (even for beginners) to show display ads on your WordPress website and you can start earning money immediately.
Sounds amazing right?
Well, there is a tradeoff, because display ads will affect the user experience you offer. People will no longer get the clean, ad-free experience you used to provide and you need to keep this in mind.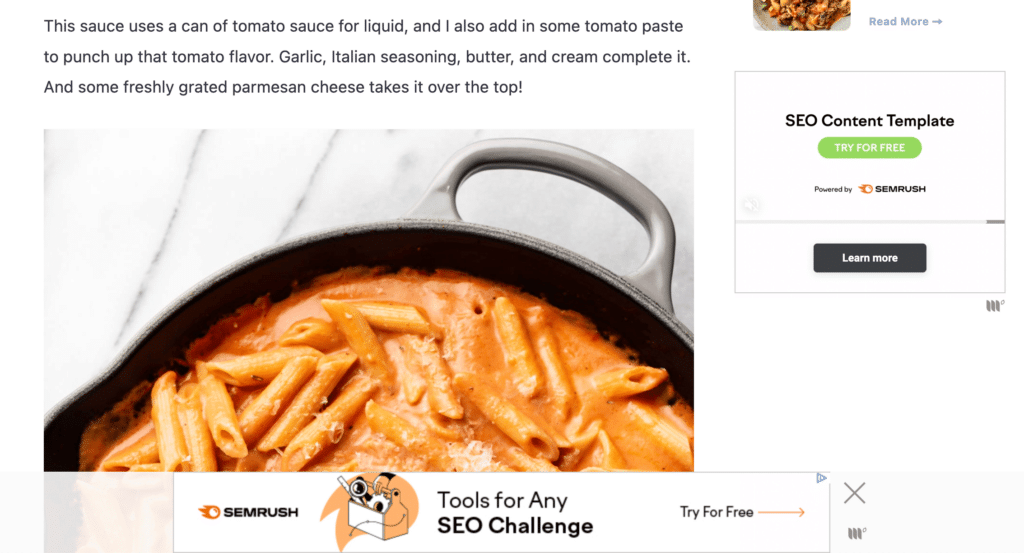 Still, the tradeoff is well worth it for many WordPress blogs, and this tactic alone can bring in thousands of dollars a month. The key here is that you need a lot of traffic because it's dependent on the number of times people click on the ads (also known as pay-per-click or PPC).
You can start selling ad space with an ad network like Google AdSense, but to maximize your revenues you need to work with an ad-management company like Mediavine or Ezoic.
8. Market Other People's Products
If you have a great blog it's likely you'll have a lot of influence with your users.
You can use this influence to market other businesses' products. There are tons of merchants out there who run affiliate marketing programs that allow you to earn a commission when you help them make sales.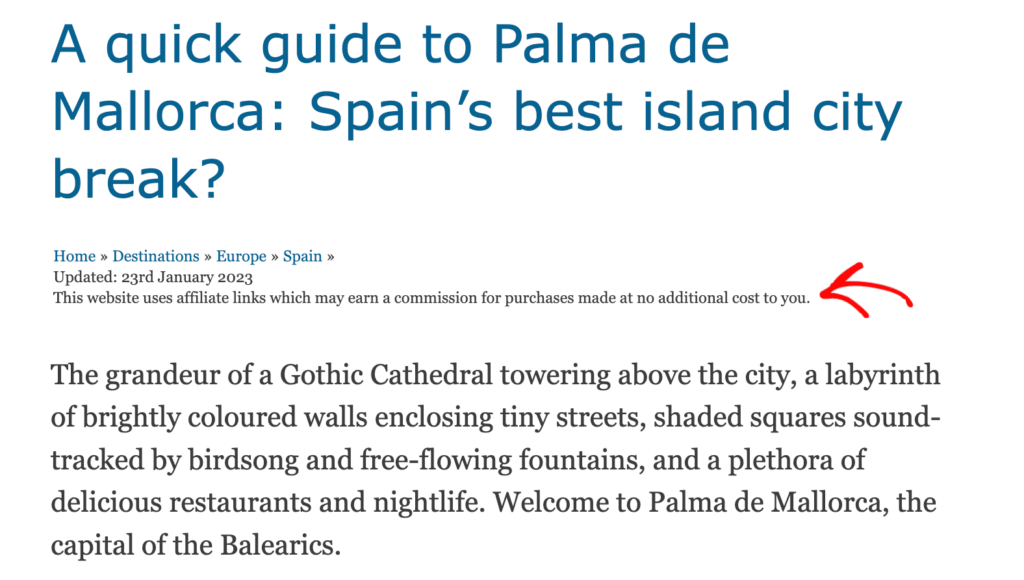 Perhaps the biggest example of this is Amazon Associates (Amazon Affiliate), but if you dig deeper, there are lots of affiliate marketing opportunities out there. Check out the affiliate networks, and do a simple google search for affiliate programs in your niche.
Affiliate marketing is an excellent way to monetize your blog while still offering amazing quality content and not sacrificing user experience.
9. Accepting Sponsored Blog Posts
If your WordPress blog gets lots of traffic or has good domain authority, then you might find people reach out to you about sponsored blog posts.
This is where external websites pay to put a blog post on your site. They'll use this to promote their brand, or simply to get a do-follow backlink to their site. Most of the time, the external site will write the blog post for you, which means this is a super easy way to earn money.
Again, you do have to be a bit careful about this one though!
You need to ensure that any sponsored posts match the high level of content you offer, and you also need to ensure the brand/product you're promoting is aligned with your values.
As long as you're working with good brands, then this can be a good way to monetize your WordPress blog.
10. Collecting Donations
As we've talked about throughout the article, it takes hard work and skill to manage a great blog. Many people appreciate this effort and are happy to donate money to help with the upkeep – think of it a little like sponsorship!
This is particularly true if it means that people don't have to see display ads all over your website!
The important thing for collecting donations is building a brand people love. If people identify with your brand, come back to your blog regularly, and continue to engage with your marketing, then they're much more likely to want to donate.
You can easily create a donation form and collect payments using WPForms, WP Simple Pay (the best Stripe plugin), or PayPal.
11. Flipping Your Website
Your WordPress blog has value in itself. If you get good blog traffic and can influence people, then that's very valuable to many businesses.
You can get a feel for how much websites go for by looking at a website like Flippa. You'll find lots of entrepreneurs buying and selling websites, and they can go for serious money.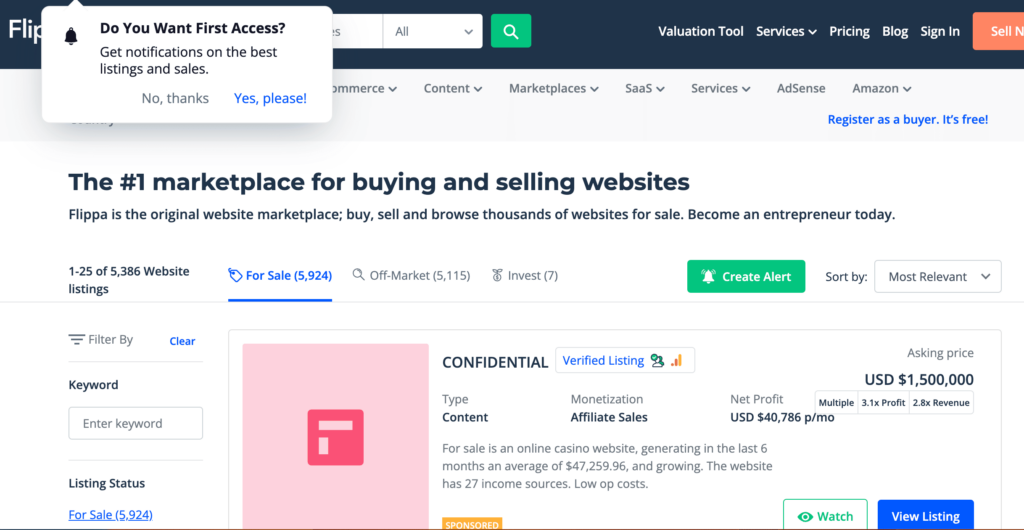 If you've perfected the art of driving traffic to a blog and growing revenue, then buying a small website and fixing it up before selling it on can be very profitable.
Conversion Rate Optimization is Key to Monetizing Your WordPress Blog
Throughout this article, we've mentioned software you can leverage to monetize your WordPress blog. These are essential tools that are more than worth the investment.
To monetize your site you will need 2 key functionalities – the ability to collect leads and take payments, and it pays to invest in these processes.
For conversion optimization, it's impossible to beat OptinMonster.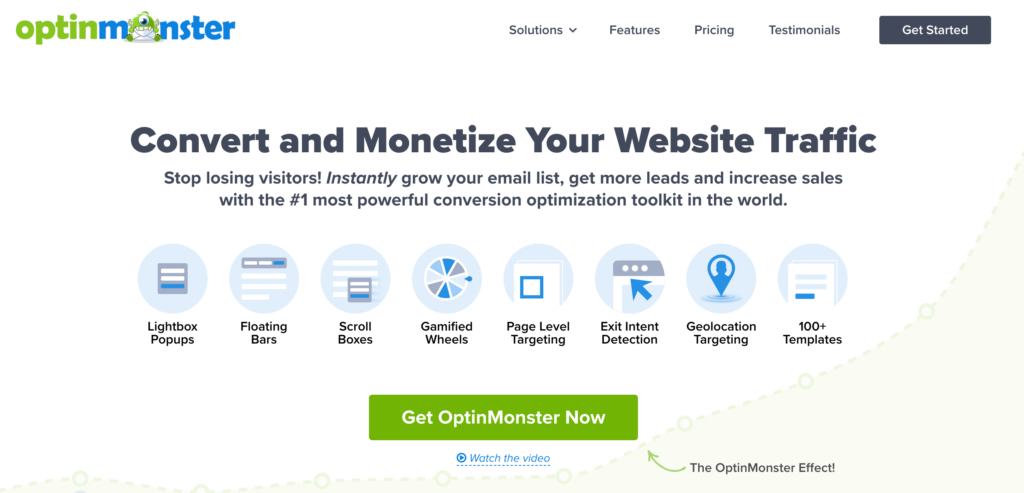 Its powerful tools are going to help you turn more visitors into leads and more leads into customers, and if you want to monetize your WordPress blog, that's pretty essential. The best part is, OptinMonster gives you a whole library of playbooks to successfully use pop-ups and get people to take action.
No matter how you choose to monetize your WordPress blog, OptinMonster's premium plugin will help you do it better, so it's a must-have tool
Now You Know How to Monetize Your WordPress Blog
We've given you some great strategies on how to monetize your WordPress blog, now it's just a question of putting them into practice.
If you're creating amazing content, then you deserve to be rewarded, and we want to see that happen! So, we've got even more great resources and tutorials for you to check out.
Now it's time to get started.
Get AffiliateWP and take an important step towards monetizing your WordPress blog!