How to Secure Your WordPress Affiliate Website from Hackers (7 Ways)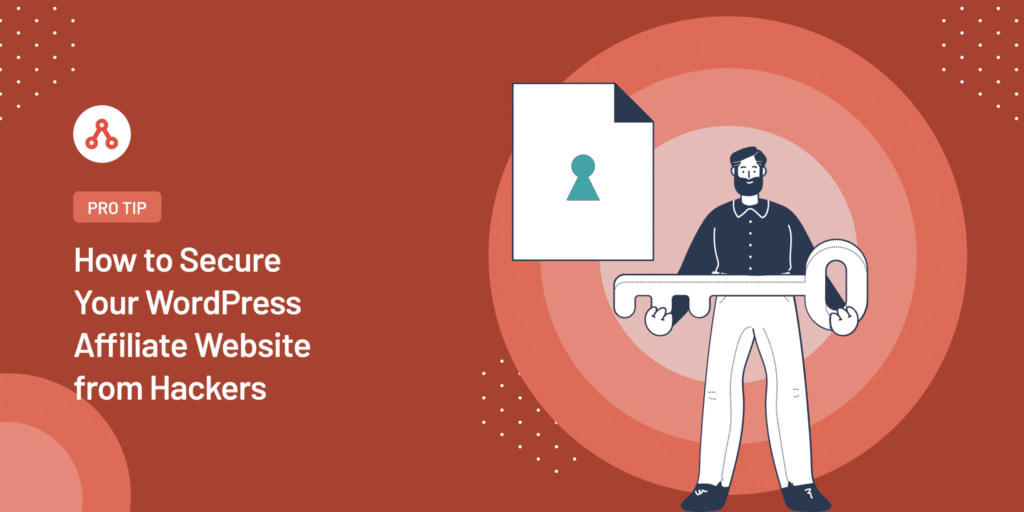 Do you want to safeguard your affiliate website from hackers?
WordPress is a secure CRM, but it doesn't mean that it can't be hacked. Securing your WordPress website from malicious activities, bots, and more is crucial. Some estimates say that around 13,000 websites get hacked daily, and that's a huge number.
In this guide, we have compiled some proven tips that will help your WordPress website and your business safe from hackers.
Can a WordPress Website be Hacked
When it comes to managing an online business, especially one that runs an affiliate program, it's essential to understand the security measures of your platform.
If you're a WordPress website owner, you might wonder, "Can my site be hacked?" The straightforward answer is yes, it can.
But this isn't exclusive to WordPress. The reality is that any site, regardless of the platform it's built on, can be a target for hackers if proper security measures aren't in place.
Before you panic, knowing that WordPress is fundamentally very secure is essential.
WordPress developers regularly release updates and patches to fix any security holes.
But the security of your site isn't solely WordPress's responsibility.
As a website owner, you need to do something to protect your site from being hacked.
Running a successful affiliate program requires trust from your affiliates. They need to know their data is safe with you. Therefore, a secure WordPress site isn't just essential for you but also critical for your affiliates.
So, can a WordPress site be hacked? Yes.
But with the tips we've shared below, you can significantly reduce the risk and ensure your WordPress website and affiliate program remain safe and secure.
Ways to Secure Your WordPress Site from Hackers
Here are some of the most crucial security steps to bulletproof your business website, and we have also discussed why these measures are a game-changer for your online success.
1. Update Your WordPress Core, Plugins, and Themes
WordPress is an open-source platform that frequently gets updates, including new features and security patches.
Always keeping your WordPress version updated to the latest release is critical. In addition, regularly updating your plugins and themes is critical to maintaining your website's security.

Each update enhances the functionality and patches any vulnerabilities that hackers could exploit. Ignoring these updates could leave your website exposed to a variety of threats.
2. Use Strong Passwords and User Permissions
Usernames and passwords are common targets for hackers.
Therefore, using unique, strong passwords for your WordPress site, hosting, FTP accounts, business email addresses, and any other areas requiring login credentials is crucial.
A strong password should be at least 12 characters long and include a mix of uppercase and lowercase letters, numbers, and symbols.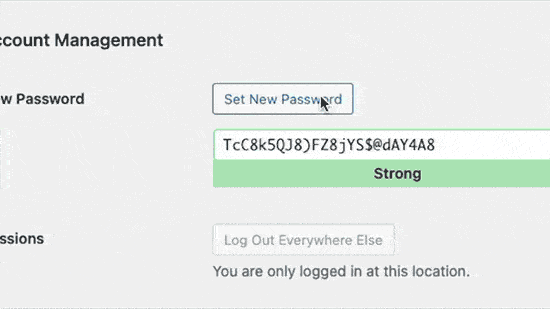 Consider using a reliable password manager for convenience.
In addition, ensure that you assign appropriate user roles and permissions to team members working on your site to limit their access to essential functions and data.
3. Consider a Secure WordPress Hosting
Your hosting company plays a crucial role in your website's security.
Reputable hosting providers offer myriad security measures, such as continuous monitoring of suspicious activities, tools to prevent large-scale DDoS attacks, and regularly updated server software.
Consider investing in managed WordPress hosting, which provides additional features like automatic backups, automatic WordPress updates, and advanced security configurations.
4. Install a WordPress Security Plugin
Selecting an effective security plugin for your WordPress website is crucial to protect it from malicious attacks.
One highly recommended option is Sucuri Scanner, a free WordPress security plugin that monitors your site for suspicious activities, such as failed login attempts, file integrity issues and potential malware.

Upon installing and activating Sucuri Scanner, you can adjust its settings from your WordPress dashboard by navigating to Sucuri Security » Settings and selecting the Hardening tab.
Each setting under this tab offers a protective measure to fortify your website against commonly used hacking methods.
To activate, simply click Apply Hardening for each option.
The one exception is the Web Application Firewall (WAF) which requires a paid upgrade. This tool will be discussed in more detail later on.
Some alternative security plugins, such as WordFence and iThemes Security, offer similar features if Sucuri isn't to your liking.
5. Add Two-Factor Authentication
Two-factor authentication (2FA) adds an extra layer of security by requiring users to complete two verification steps before accessing the site.
The first step typically involves entering a username and password. The second step requires inputting a code sent to them via SMS or another secure method.
The free WordPress Two Factor Authentication plugin is one recommended plugin for enabling 2FA on WordPress.

After installing and activating the plugin, install and launch an authenticator app on your smartphone, like Google Authenticator. Then, tap on the plus icon to create a new code.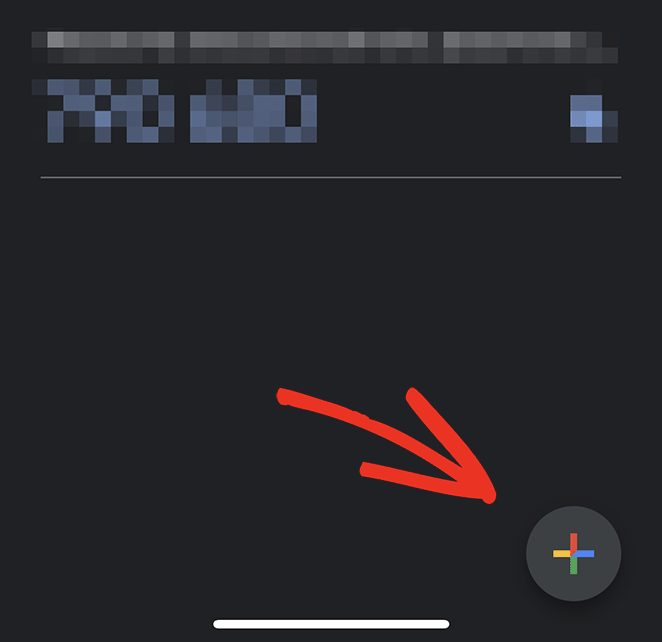 Once done, scan the QR code on the plugin's settings page to complete the setup process.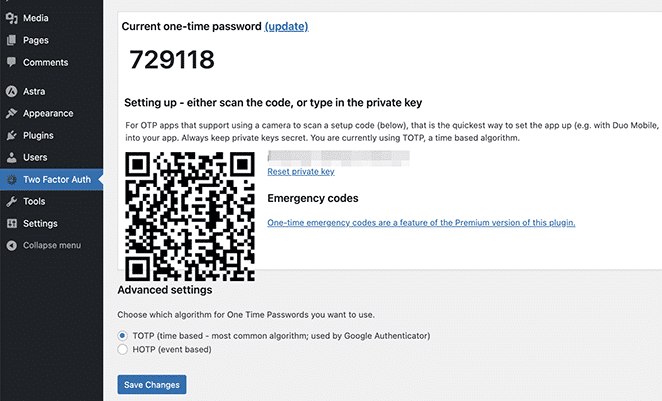 When you log into your WordPress site, you will be prompted to enter the two-factor authentication code after providing your password.
6. Add SSL Encryption to Your WordPress Site
Securing your WordPress site with SSL (Secure Sockets Layer) encryption is another fundamental step.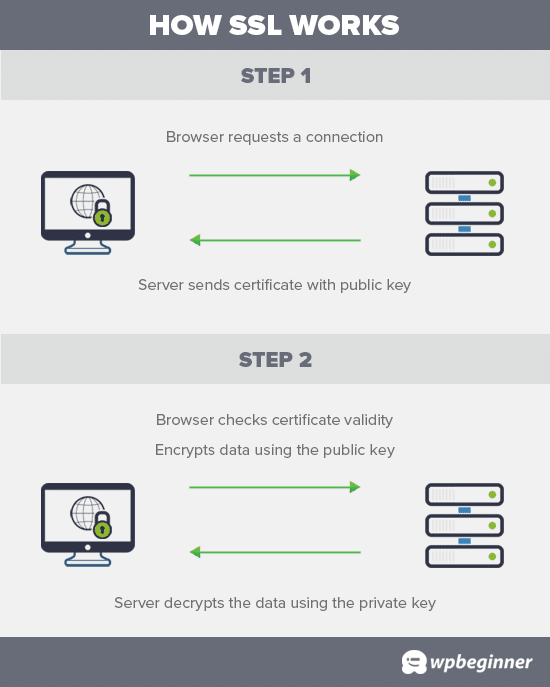 SSL facilitates encrypted data transfers between your site and your visitor's browser, making it harder for hackers to steal sensitive information.
Once SSL is enabled, your website URL will change from HTTP to HTTPS, and a padlock icon will appear next to your address in web browsers, indicating the secure connection.
While SSL certificates can cost between 80 to hundreds of dollars annually, many web hosting companies now offer them for free, thanks to Let's Encrypt's initiative.
If your hosting company doesn't provide SSL certificates, domain.com is a reliable alternative.
7. Limit Admin Access by IP
In case you're the sole administrator of your WordPress site, limiting the admin access to a specific IP address is highly recommended- essentially your unique online identifier.
Doing so lets you instruct WordPress to permit admin access only to a user logging in from your specific IP address.
This way, hackers attempting to intrude on your site from a different IP address will be prevented.
To do this, visit whatismyip.com and note the IP address displayed there.
Edit your .htaccess file found in your hosting provider's admin directory. If you're uncomfortable doing this, don't hesitate to contact your hosting provider's customer service.
Add the following lines to your .htaccess file:
<Files wp-login.php>
order deny,allow
Deny from all
Allow from xxx.xxx.xxx.xxx
</Files>
Replace the "xxx.xxx.xxx.xxx" with the IP address you obtained from whatismyip.com.
Save and exit the file once the changes are made.
Remember: IP address could change depending on your Internet Service Provider (ISP) policy. If you suddenly cannot access your site, your IP has likely changed. Contact your hosting provider's support team and ask them to update the IP address in the .htaccess file. Be aware that this comes with its risks and should be approached cautiously.
Next, Use a Secure Affiliate Software for WordPress
While protecting your WordPress site from potential threats is critical, securing your WordPress affiliate program is just as crucial. And AffiliateWP is what you need.
AffiliateWP is one of the finest affiliate fraud detection software for WordPress. It offers a comprehensive suite of features that enhance your affiliate program's security and efficiency while minimizing the chances of fraudulent activity.
It comes with a Fraud Prevention add-on introducing a dedicated anti-fraud tab in your settings, consolidating your program's security features in one place while adding extra layers of security.
AffiliateWP provides a comprehensive set of protection to stop affiliate fraud in its tracks by making it difficult for fraudulent affiliates to hack or scam your program.
You can effortlessly manage your settings at the click of a button, ensuring your program is safeguarded against fraudulent activities.
Additionally, AffiliateWP is about preventing fraud and building a trustworthy and profitable affiliate program on WordPress.
Why wait?
Secure Your Affiliate Website with AffiliateWP Today!
Ready to Secure Your WordPress Website
You've done an incredible job reading through, understanding, and learning about the crucial steps to secure your WordPress website and the importance of safeguarding your affiliate program with a robust solution like AffiliateWP.
Now, it's time to put this knowledge into action.
To further help your journey, we recommend these additional resources to manage your WordPress security and affiliate program effectively:
Get started with AffiliateWP today. Make the right move toward a safer and more successful online journey!