How to effectively communicate with your affiliates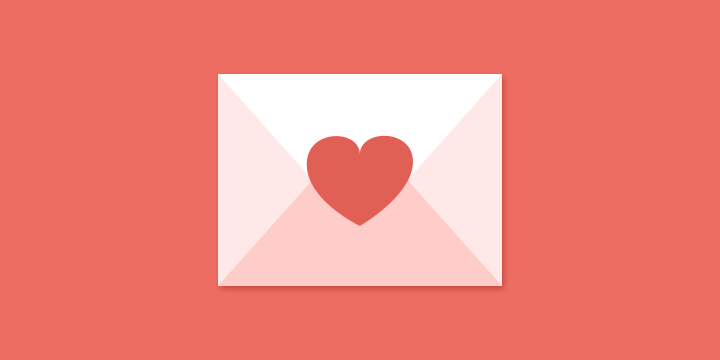 Are you missing this one crucial step to running a successful affiliate marketing program?
Affiliate marketing is a pretty simple concept. It's a sales and promotion cycle that is mutually beneficial for both you (the site owner), and the people you recruit to promote your website or products (your affiliates). It forms one part of your overall marketing strategy, and can be highly profitable.
Here's how affiliate marketing works, in a nutshell:
Affiliates promote your products
You make more sales from their promotions
They make commissions from product sales they've referred
They may help you recruit more affiliates
You'll have more people promoting your products
And so-on!
But there's one crucial, often-overlooked step to running a successful affiliate marketing program…
Communication.
Communicating with your affiliates is arguably the most important thing you can do if you're serious about running a streamlined, thriving affiliate program. Communicating effectively and efficiently is even more important.
Let's look at the following four W's (and one H) on how to effectively communicate with your affiliates: Why, How, Where, When and What.
Why do I have to communicate with my affiliates?
Fostering a relationship with your affiliates is imperative. You're asking other people – who you may or may not know personally – to promote your products and services and bring you more site traffic. To run a successful affiliate program, you need to help your affiliates understand your brand and your product(s). You need to be friendly and honest. You want your affiliates to know you're committed to them, and committed to helping them earn commission (so you make more sales). They'll feel more motivated knowing they're part of a team who is working together toward success. Empowered affiliates will feel great about promoting your products. And happy affiliates will do a better job!
Of course, the gist of it is that affiliates want to promote your products to make a commission. But they want to be your affiliate because they believe in your product, service or brand. The right affiliates will align better with your product and your industry, and work even harder to bring in sales – your affiliates should be based on quality over quantity.
Affiliates know they won't generate commission if they don't convert sales of your products, or get users to sign up to your mailing list. It's in their best interest to promote your website, so make it as easy as possible for them to do just that. By simply providing them with relevant information, useful creatives, and content (remembering their time is limited too!), they can help increase your sales. When your affiliate program is running like a well-oiled machine, the outcome is a win for everyone.
Affiliates are your advocates… your brand ambassadors. Plus, if they help you recruit new affiliates, you'll increase the likelihood of generating even more sales. When you know how to effectively communicate with your affiliates, you'll get the best out of them for your business.
How should I start communications with them?
As mentioned earlier, you may or may not know the people who have come on board as your affiliates. The following steps will help you lay the foundations for easy and open communication with new and potential affiliates.
Be personable, positive, and professional. Keep in mind you are portraying your brand and your products to people who will promote your site. What they see from you should reflect your values and vision, as they'll pass this on to your potential customers.
Be honest and open, and encourage two-way communication – engagement can enhance performance. Invite your affiliates to ask questions about your brand and your products by starting a private affiliate group conversation. In doing this you'll begin to establish a professional relationship with your affiliates, and solidify their (and potentially customers') trust in your business.
Communicate how your affiliate system works – this is important. You could choose to show this information above the affiliate registration form on your site, or on its own dedicated page. Detail what the affiliate commission rate is, when payouts are made, any terms of use, and the basic outline of how your affiliate program works. This will not only give your affiliates the most important information up-front – it can also ensure the right people are applying for your affiliate program.
Educate affiliates about your business and what your ambitions are. Transparency goes a long way to building trust in your brand. Affiliates will love knowing you are shooting for the stars and have big plans for your business – and you can bet they'll want to come along for the ride. You don't have to disclose every little detail, but communicating your dreams and fears makes you human and relatable (which you are!). They'll respect you more for it.
Teach your affiliates about your products, your most valuable customers and your competitors so they can promote your site to the right customers, in the right places. Your products are your bread and butter. Help your affiliates promote your products better with information that makes them shine. Highlight products that will bring in significant value for the affiliate, as well as for your company.
Invite your affiliates to reach out to you personally. Depending on your industry and business, consider providing your direct contact information in any mass affiliate correspondence. Or, if you have an affiliate system that allows you to create an Affiliate Area, you could add a form to this area so they can contact you easily, at any time. When affiliates know they can talk to you, you'll establish a trusting, professional relationship. Your affiliates could have excellent suggestions to improve your affiliate program that they'd like to discuss with you privately. They may be willing to go over and above to help with things like creatives and marketing collateral – and you may wish to reward them for that. Make it easy for your affiliates to contact you, and aim to keep communication open from both sides.
A combination of the above points could make up several pieces of engaging communication that your affiliates receive when they come on board – so start from Point 1 and work your way through.
Where should I communicate with my affiliates?
Email is the easiest, most efficient (and most cost-effective) way of getting in touch with your affiliates. A system like MailChimp is an excellent tool for sending branded emails to a mailing list, and these tools allow you to track how your emails perform (open rates, click-throughs, etc.).
Create an area on your site with posts that are visible to affiliates only, with specific product updates or sale information. Or, post messages in the Affiliate Area of your affiliate system – this option allows you to provide timely updates and notices to your affiliates. You could even set up a sub-domain specifically for your affiliates so they can access sale information and marketing assets (if you choose to do this, make sure only your affiliates can see it).
Social Media: Don't feel like you have to hide your affiliates and your affiliate program! In fact, using social media can help you find more relevant affiliates, as well as communicate information to your affiliates in a popular, open network (which is also full of potential customers!). Send a public tweet with relevant sales information, and address your affiliates in it; update your business' Facebook status; put an article up on LinkedIn; share a post on Google+ to your affiliates group and make it public. By using social networks you can give your affiliates to-the-minute information, as well as generate customer interest and boost traffic to your site.
If you prefer old-school traditional communication methods, by all means, pick up the phone and chat to your affiliates about new products, upcoming sales, and anything else they might need to know.
When should I communicate with my affiliates?
Everyone dislikes (read: hates) spam. You don't like receiving unnecessary emails, and neither do your affiliates. Respect the fact that their time is as precious as yours, and put together a basic affiliate marketing strategy (yes, on top of your overall marketing strategy – but we promise this one is easy!).
Communicating with your affiliates once a week is more than enough – in fact, fortnightly is even better. We reckon about once a month is pretty near-perfect.
How often you communicate with your affiliates is of course entirely up to you. Just be wary that spamming them with emails every few days may have a negative effect.
If you're providing your affiliates with a monthly update about your upcoming sales (which may be a couple of months away), give them plenty of time to plan campaigns and consider what marketing they will do for that promotion. Advance notice is incredibly valuable to affiliates – so make a plan to touch base with them regularly (though not too regularly), and stick to it.
What do I say to them?
Feeling stuck for content? Here's a list of 6 things you can use in your affiliate communications.
Are you planning a sale in a couple of weeks or a couple of months to boost your business? Let your affiliates know about all upcoming sales and give them the details. If the timing and details are sensitive and shouldn't be shared before the promotion actually kicks off, let them know it's embargoed until the sale starts. Make it easy for your affiliates to promote your products by providing affiliate URLs, creative banners, or coupon codes in your newsletter to them.
Every country has slightly different major calendar events or holidays that are celebrated. If you're planning a holiday sale or a promotion to celebrate something specific to your country, give your affiliates ample warning as they'll also be busy in the build-up to those key dates. Give them tailored creative to help them promote during that particular sale period (i.e. Thanksgiving, Christmas, New Year, National Holiday, Black Friday/Cyber Monday, etc.). You may even have an annual calendar of promotion periods based around these key dates that you want to share with them.
Showcase or highlight a new (or old) product when you send correspondence to your affiliates. Let them know if an existing product is updated with new, interesting features. Give your affiliates useful information on the products they are promoting; point out the key selling points, features, and important details. Provide them with product-specific creative banners in common banner sizes so all of your affiliates are using uniform marketing material.
If you're using an affiliate system that is constantly improving its systems and adding new features, let your affiliates know. Or teach them more about an existing feature. There may be functionality that gives them more detailed information about their referrals, new options to pay them, and so on. Aim to be open and transparent with your affiliates about the options available to them in your chosen affiliate marketing system.
Send them a survey and get some feedback! A couple of times a year, send a questionnaire or survey to your affiliates. Ask questions like; Is it easy to promote my products? Does my product make sense to you? Do you feel like you understand my business? What can I do to make the affiliate program better for you? Your affiliates will appreciate your willingness to accept honest feedback and may have some ideas to improve your affiliate system.
If you notice some affiliates aren't making many conversions, touch base with them individually. Don't leave your affiliate program to run on autopilot – find out if there is a specific reason they aren't having much success, and see if it's something you can fix.
And whichever channel you choose to use, remember these key things for every piece of affiliate communication:
Put a spin on your emails and copy that drives action from your affiliates – get them excited about what they can do to earn more commission.
If you have an upcoming sale or promotion, make sure the important information you provide is 100% correct – put the critical info in easy-to-read bullet points that won't be missed; the promotion name, sale start date, end date, promotion code, and anything else that's important. Also remember to include their affiliate links so they can start sharing to their networks straight away. Check out this handy tutorial that shows you how to send each of your affiliates their referral URL.
On top of ensuring your information is correct, your content should be formatted to a standard that you would happily share. Consider that your affiliates may simply forward on what you send them. In banners, use images that are legally yours and sized for web (check out the IAB Display Advertising Guidelines). Ensure images are good quality and look tidy. Use language that is clear and concise. If you're writing an email or creating marketing content, use an application with a basic spelling and grammar tool. Always, always remember to spellcheck and grammar-check your marketing material! If your content is full of mistakes, your business and products may look unprofessional. Remember, when your affiliates are promoting your site with content you have supplied, be sure that the content is up to your standard.
Some clever chap by the name of George Bernard Shaw said "The single biggest problem in communication is the illusion that it has taken place." But don't stress if you're yet to physically communicate with your affiliates! Right now is as good a time as any to start. We've covered a bunch of different ways you can strike up a dialogue and open the communication lines in the above points. Try taking the first step and send your affiliates an email saying "Hi!". Introduce who you are and what your business is about, and progress organically from that point. You'll find that a little affiliate communication love will go a long way.
What other ways do you communicate with your affiliates? What affiliate marketing strategy have you employed to motivate your affiliates to get out there and promote your products?