How to Track Affiliate Sales Without a Referral Link or Coupon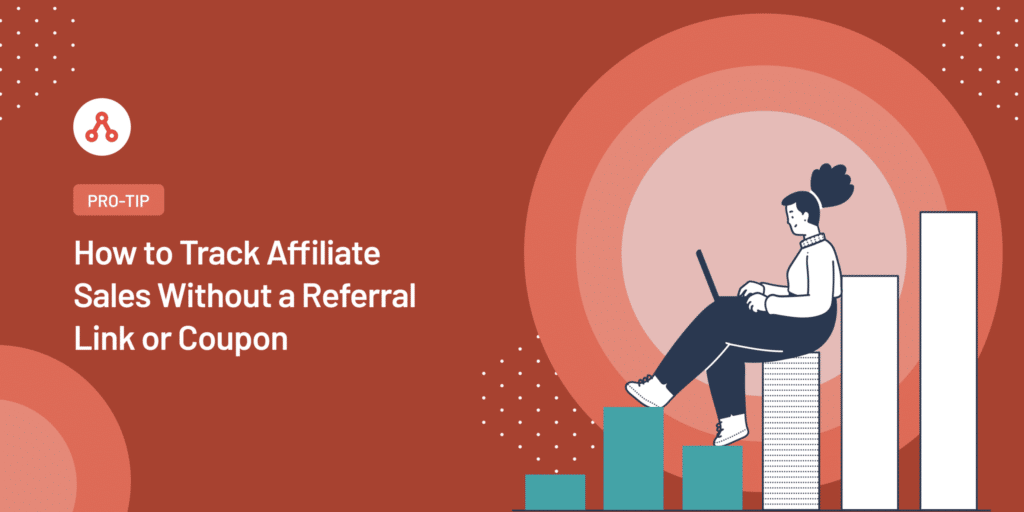 Do you want to track your affiliate sales effectively without relying on referral links or coupons?
The problem with traditional affiliate marketing is that referral links and coupons can be off-putting to potential affiliates, leading to missed sales opportunities.
Additionally, creating unique tracking codes for each affiliate sometimes can be time-consuming.
In this step-by-step guide, we will show you how to track affiliate sales without referral links or coupons.
Why Should You Create a Landing Page
Affiliate program plays a significant role in driving sales and generating revenue for online businesses.
Here's an example of what a custom affiliate landing page looks like: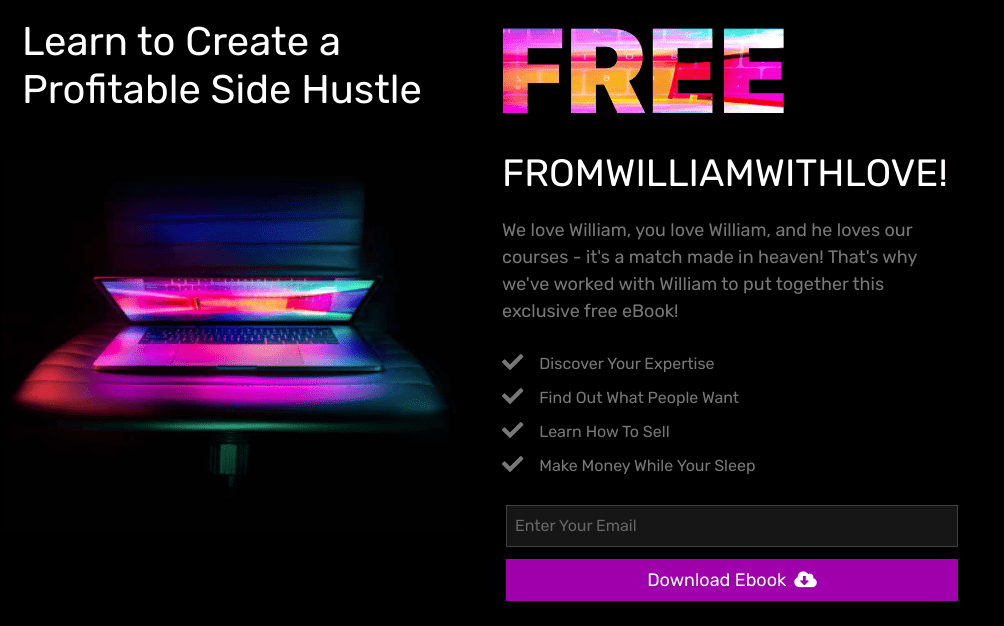 One often overlooked aspect of successful affiliate programs is the use of personalized landing pages for affiliates.
Here are some benefits of using an affiliate landing page in your program:
Increased Trust and Transparency: Landing pages eliminate the need for suspicious-looking referral links, which can be off-putting for potential customers. By using clean, short URLs customized for each affiliate, the process appears more transparent and secure, instilling trust in affiliates.
Improved Conversion Rates: Personalized landing pages are designed to inspire action, guiding visitors towards clicking, and entering their email. By focusing on conversion-oriented design and content, these landing pages can significantly boost your program's overall conversion rates.
Enhanced Experience: By ensuring that purchases are clearly supporting the affiliates, affiliate landing pages foster confidence and increase the likelihood of making a sale.
Streamlined Data Collection: Landing pages enable easy tracking of performance metrics without the need for referral codes or links. This simplifies the process of monitoring affiliate sales and offers valuable insights into the effectiveness of your affiliate program.
Let's now look at how you can track affiliate sales easily without the need for referral links or promo codes.
Track Affiliate Sales Without a Referral Link or Coupon (Step-by-Step)
Dedicated landing pages not only provide a better user experience but also improve conversions and boost your affiliate program's overall success.
Follow these simple steps to create and assign these landing pages to your affiliates using AffiliateWP.
Step 1: Install AffiliateWP
To get started, you must install AffiliateWP, the top-rated affiliate management plugin for WordPress.
It helps you establish a WordPress affiliate program quickly and has powerful marketing features that attract high-quality affiliates.
Head to the pricing page and select the Professional plan.
Follow this simple guide to install the plugin, and you'll be prepared to set up your affiliate program quickly.
Step 2: Complete the Setup Wizard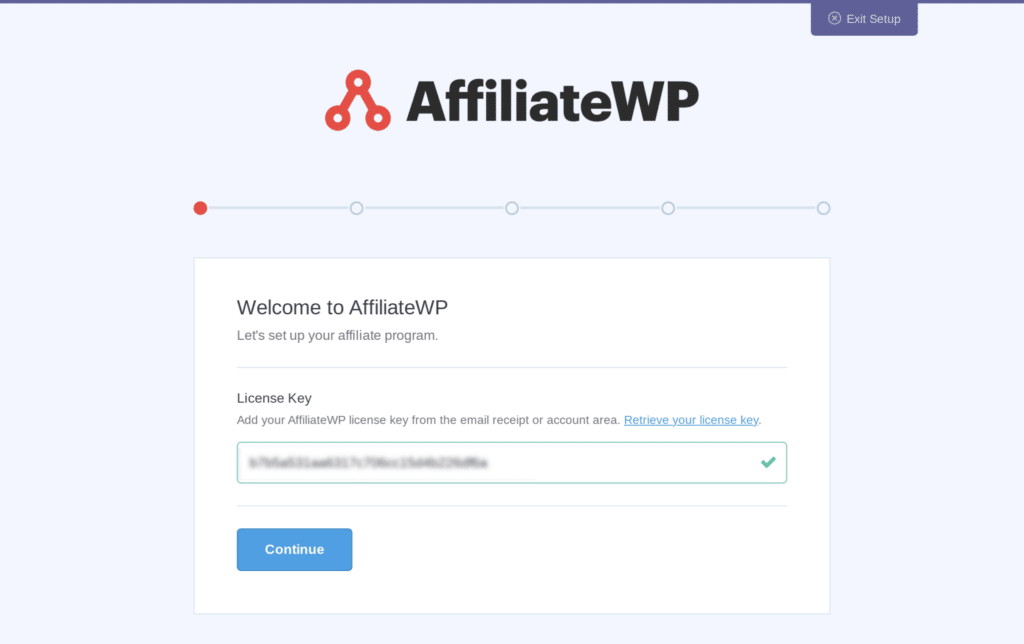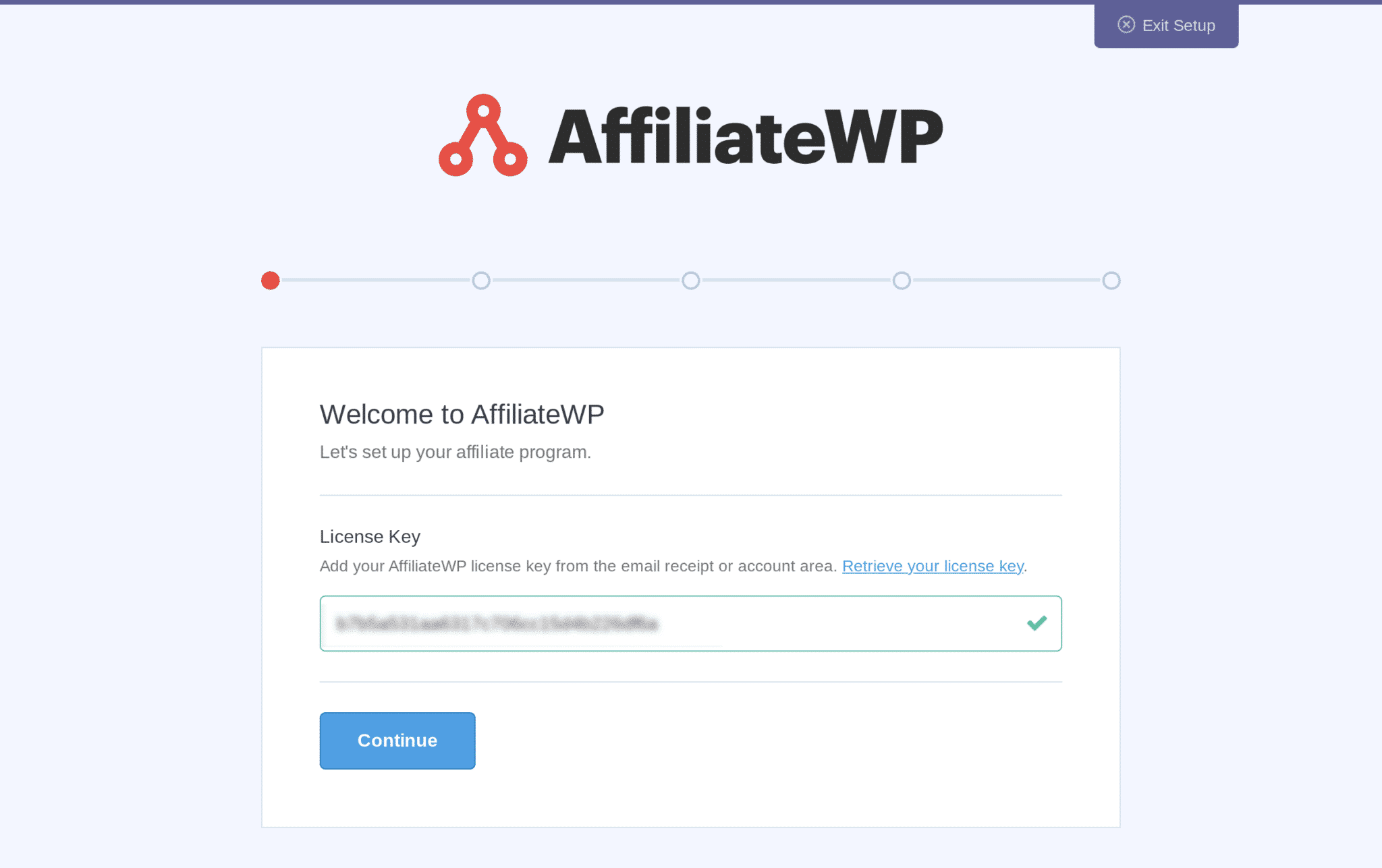 After you've installed AffiliateWP, connect it to your store using one of the available one-click integrations.
Navigate to your AffiliateWP Settings and click the Launch Setup Wizard button located at the bottom of the page.
Input your license key, choose your integration from the dropdown menus, and specify your preferred commission structure and affiliate cookie duration.
Once you've finished the setup wizard, AffiliateWP will begin tracking visits and referrals on your website, helping you monitor your affiliate program's progress.
Step 3: Enable Affiliate Landing Pages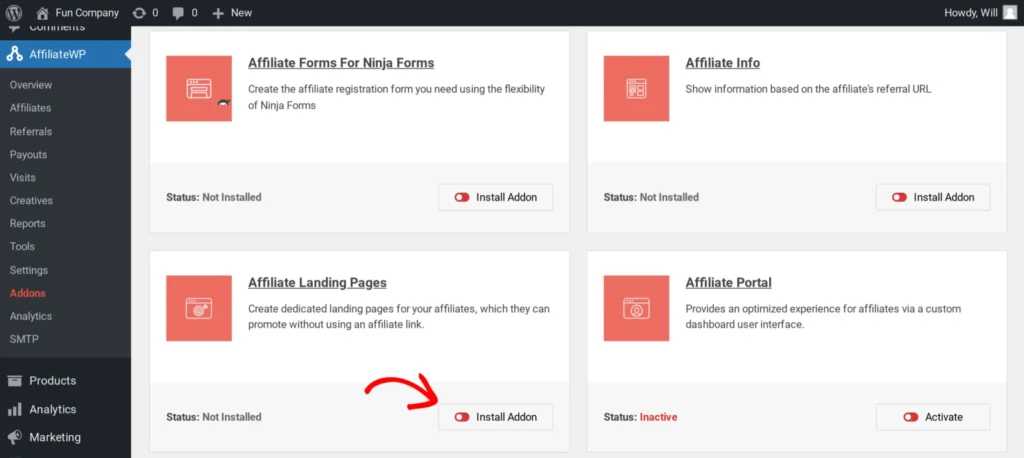 To create personalized affiliate landing pages tailored to each affiliate, you'll need to enable the Affiliate Landing Pages addon.
Head to the AffiliateWP Addons page, find the Affiliate Landing Pages section and toggle the Install Addon button.

The addon will install and activate automatically, allowing you to create custom landing pages for your affiliates.
Step 4: Create a Personalized Affiliate Landing Page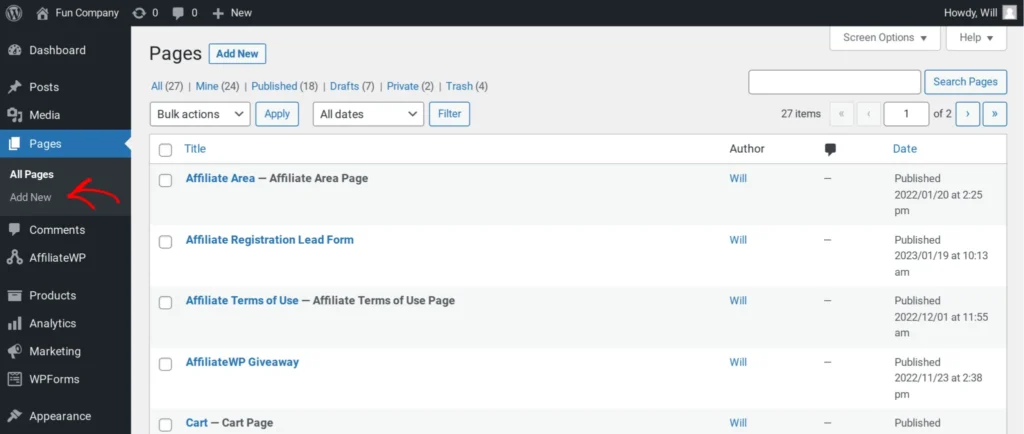 Now it's time to build a personalized affiliate landing page for each affiliate so that they can start tracking their sales without any links or coupon codes.
To do this, create a landing page in WordPress as you normally would.
In the sidebar menu, hover over Pages and click Add New. Use WordPress blocks or your preferred landing page builder to design the page, making sure it's optimized for sales and reflects the unique relationship between you and the affiliate.
Take the time to customize the page with relevant content, images, and information about the affiliate, as well as showcasing the products or services they're promoting.
This personal touch can increase trust and lead to higher conversion rates for your affiliate program.
Step 5: Assign Your Personalized Landing Page to an Affiliate
Once you've crafted the perfect personalized affiliate landing page, it's time to assign it to the appropriate affiliate.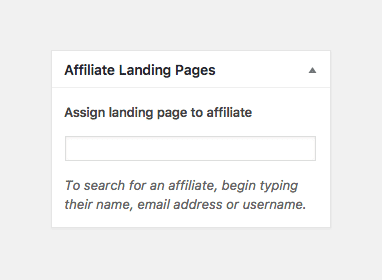 Open the page settings by clicking the Settings icon in the top-right-hand corner and then select the Page tab.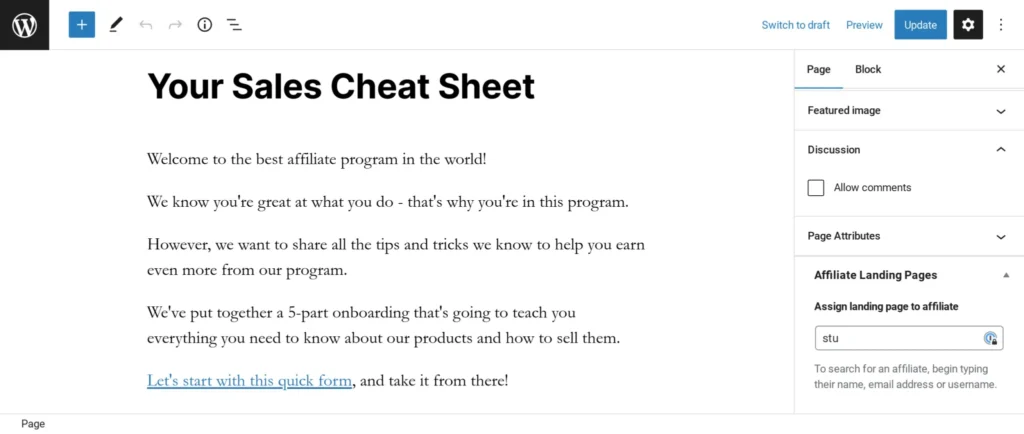 At the bottom of the settings sidebar, you'll find a new box titled Affiliate Landing Pages.
Type the affiliate's username into the box, and their name will appear in the dropdown menu.
Choose the correct affiliate's username to assign the page to them. With the landing page assigned, the affiliate can send traffic to their custom page using a regular link, without the need for an affiliate URL.
AffiliateWP will continue tracking visits and referrals as usual, and the affiliate will be able to view their data in their affiliate dashboard.
By following these five easy steps, you'll create a landing page for each of your affiliates, that will allow them to track their sales without the need for referral links or coupon codes.
For more details on creating a personalized Affiliate Landing Page, refer to this comprehensive guide.
Next, Monitor and Optimize Affiliate Landing Pages
As your affiliates start promoting their personalized landing pages, keep an eye on the performance data provided by AffiliateWP.
This data will help you identify high-performing affiliates and pages, as well as areas that might need improvement.
You can check the conversion rates, sales, and other performance metrics to determine which strategies work best and identify areas for improvement.
By continuously monitoring and optimizing your landing pages, you'll ensure that they remain effective and contribute to the success of your affiliate program.
FAQ: How to Track Affiliate Sales Without a Link or Coupon
Can I Assign the Same Landing Page to More than One Affiliate?
No, you can't give a landing page to more than one affiliate at a time. AffiliateWP can correctly figure out which affiliate should be tracked based on how the landing page is given to an affiliate.
How Do I Pay My Affiliates?
AffiliateWP tracks all affiliate earnings, but the actual payment processing is done manually or through integrations with third-party payment services like PayPal.
Is It Possible to Create Multi-Tier Affiliate Programs with Affiliate Wp?
Yes, with the AffiliateWP MLM (Multi-Level Marketing) addon, you can create multi-tier affiliate programs and offer different commission rates for each tier.
It's That Easy to Track Affiliate Sales Without a Referral Link or Coupon With AffiliateWP
AffiliateWP has made it easier than ever to create personalized affiliate landing pages, allowing you to track affiliate sales without relying on referral links or coupons.
With its seamless integration and user-friendly approach, you can improve user experience, boost conversions, and grow your affiliate program.
Ready to take your affiliate program to the next level? Check out these additional resources to help you on your journey:
Don't wait any longer to enhance your affiliate tracking and boost your program's success.