How to Reach Out to Affiliates (And Sign Them Up)
Want to find out how to reach out to affiliates and sign them for your affiliate program?
Well, you've come to the right place!
We're going to show you exactly how to reach out to affiliates.
Reaching Out to Affiliates is Essential
In a perfect world, you'd create an amazing affiliate program and top affiliates would flock to sign up. Alas, this rarely happens in reality.
That doesn't mean you have no hope of signing up amazing affiliates though, far from it!
Recognizing that you have to reach out to affiliates is going to open up a lot of doors and help you attract innovative affiliate partners who can make a difference to your online business. Ultimately, a successful affiliate marketing program is built on the quality of affiliates more than the number, so your affiliate outreach is an essential aspect of program management.
So, how can you put a system in place that helps you reach out to great affiliates and sign them up?
Let's take a look!
How to Reach Out to Affiliates in 11 Steps
We're going to talk you through the steps it takes to reach out to affiliates and ensure they become active in your affiliate program.
Here's what we're going to look at:
Have the right system in place
Identify the right people
Be direct
Showcase the benefits
Strengthen your argument with social proof
Highlight why you're a great match
Offer to send products for review
Make your commission stand out
Make the next steps simple and obvious
Follow up
Make the process repeatable
That might seem like a long list, but it's actually going to allow you to reach out to affiliates in a concise, actionable message.
Let's get started!
Step 1: Have the Right Systems in Place
You've got to have the right systems in place before you can start reaching out to affiliates.
Your affiliate partners want to know that:
They can rely on accurate link tracking
Your software makes it easy for them to manage their affiliate links
They'll receive accurate, timely payments
These are the absolute minimum requirements.
The more successful your new affiliates are, the more likely they are to expect a professional-looking affiliate program that's ready to go from day 1.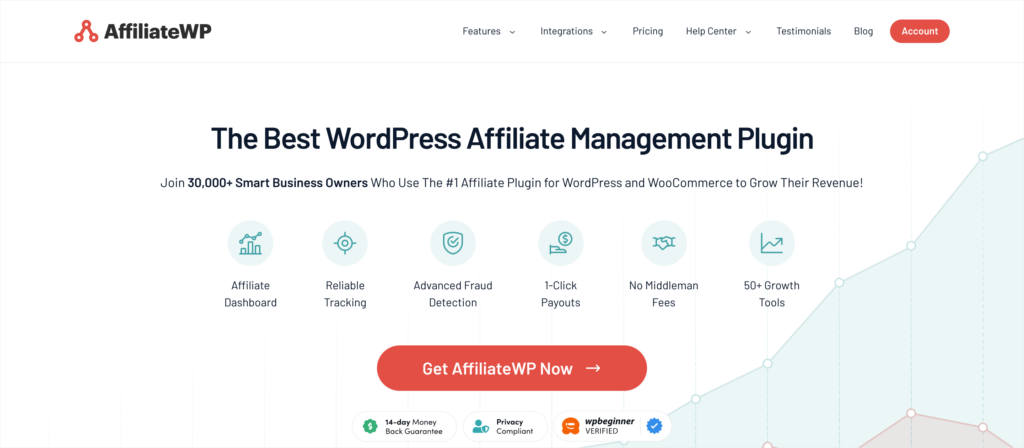 This point is an easy fix because with AffiliateWP, it's incredibly easy to set up a powerful affiliate program. In fact, with the setup wizard, you can realistically expect to set up your WordPress affiliate program in under 10 minutes!
Once you've taken care of this step, it's going to put potential affiliates' minds at ease and ensure them that you have an affiliate program they can thrive in.
Step 2: Identify the Right People
Not every affiliate is going to be a good fit for your program.
We wrote a handy guide on How to Get More Affiliates which talks about turning potential affiliates into actual affiliates, but one of the key points is that some people just aren't right.
One of the first lessons in how to reach out to affiliates is learning to identify the right ones.
Of course, one of the main things you're going to be looking at is the affiliate's (blogger, influencer, SEO expert, whatever type of affiliate they might be) audience/ ability to reach your customer base, but there's another key element – values. If your brand and your affiliate don't share similar values, then it's going to make the partnership seem less authentic.
The next step is to reach out to the affiliate, so make sure you've done your research, and be sure to consider the medium you reach out on.
Step 3: Be Direct
You're reaching out to this person because they're a great affiliate. No doubt, they're busy people who get these kinds of offers all the time.
One thing you can do straight away is show you respect their time by getting straight to the point. There's no point beating around the bush because great content creators simply don't have time for it.
Tell them you want to start an affiliate partnership and highlight the incentives you offer.
You might engage with them in small ways like commenting on a social media post before you actually reach out to them, but when it comes to the actual outreach, be direct.
Step 4: Showcase the Benefits
Another important step in our how to reach out to affiliates guide is clearly outlining the benefits of joining your affiliate program.
Now, the first thing everyone is going to think of here is your affiliate commission, and while this is very important, it's not everything.
What you want to do is take this opportunity to show that you understand the affiliate you're reaching out to and highlight why your brand in particular is a great fit for them. Offering a great commission doesn't mean much if you can't convert, so you want to be able to convince the affiliate that your relationship is going to lead to sales.
As with everything in your outreach, you want to keep things concise, so really think about the greatest benefits you offer this affiliate, and clearly highlight them.
Step 5: Strengthen Your Argument with Social Proof
Don't just expect affiliates to take your word for it, back up what you're saying by using social proof.
You might highlight one of your top affiliate's results, or even get a testimonial from a long-standing affiliate partner, just something that reinforces what you're saying.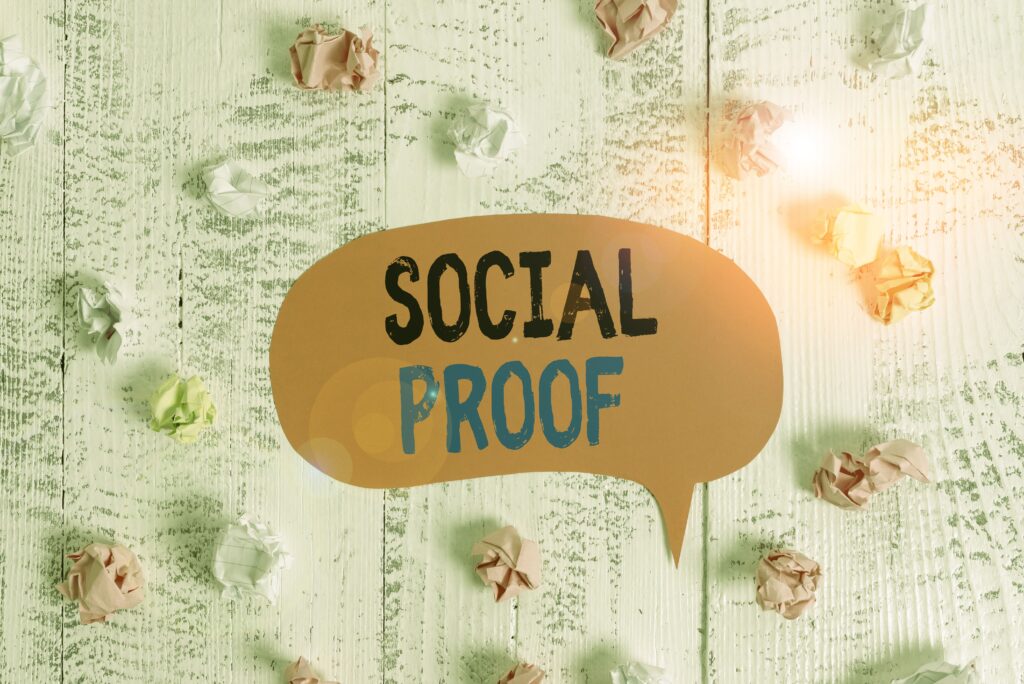 Even if your affiliate program is brand new you can still benefit from social proof as well. You might not be able to get a quote from an affiliate, but you can still show potential affiliates the selling power of your products with a good customer testimonial.
If you need a helping hand, we've got some great tips on how to get more social proof, so try out some of these strategies, and then use the results in your affiliate outreach.
Step 6: Highlight Why You're a Great Match
In step 2 we talked about finding people who are a great fit with your brand. Now's the perfect time to highlight why you think you're a perfect match.
Good affiliate marketing isn't about driving traffic to your product pages – it's about conversions, and you're simply not going to be successful without authenticity. Potential new customers are going to see through partnerships that lack authenticity, so this is very important.
This is why you've spent so much time finding the right affiliates who are a good fit, and it should also be incredibly important for the affiliate themselves.
If you can successfully showcase why you're such a good match, then you're going to see a lot better results from your affiliate outreach.
Step 7: Offer to Send Products for Review
Talking of authenticity, your affiliates are going to be much more successful if they have a good understanding of your products.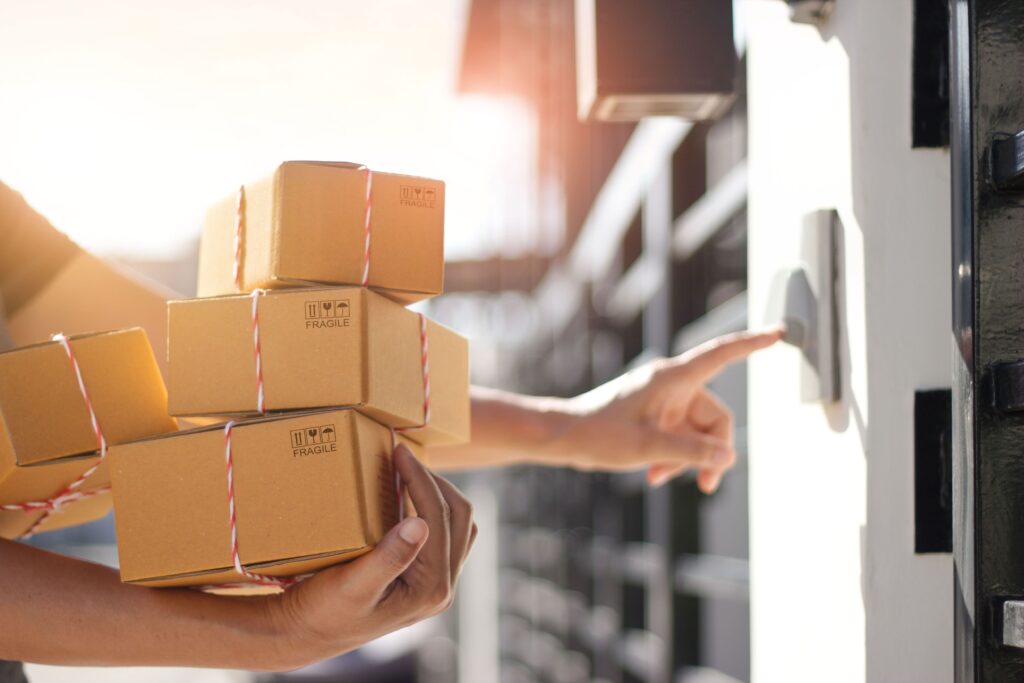 It might be an added expense for you, but if you're recruiting a top affiliate, then it can be more than worth it to send out a few free products. Not only does this help recruit affiliates and build the relationship, but it can also make your affiliates appear more authoritative and trustworthy in the eyes of their target audiences.
Free products will help your affiliate to create high-quality content in the form of product reviews and tutorials, which can have a big impact on conversions.
Step 8: Make Your Commission Stand Out
We already talked about commission structures a little bit in step 4, but it deserves some more discussion.
It's easy to become overly focused on the commission rate when in reality, there are lots of different ways to reward your affiliates. Tools like recurring referrals, lifetime commissions, and tiered affiliate rates (and many more) allow you to create a commission structure that stands out from the crowd.
There's only so much commission you can afford to give away, but with AffiliateWP's smart commission rules, you can get creative with your rewards.
Don't be afraid to personalize your rewards to each affiliate and maximize the appeal of your offer!
Step 9: Make the Next Steps Simple and Obvious
A common mistake we tend to make in outreach is forgetting to properly highlight the next steps you want people to take.
We talk about why people should do something, but we don't make it clear exactly how we want them to do it. Don't make this mistake!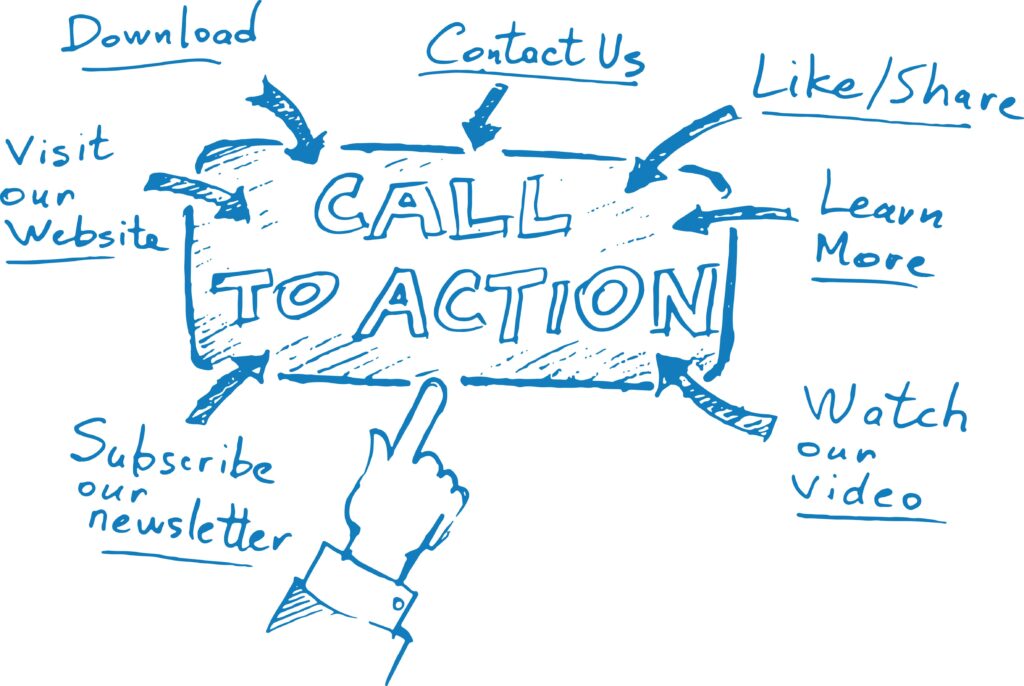 Ensure you're including a clear call to action (CTA) and make it simple to follow through on the action you want them to take.
For reaching out to affiliates, this is likely to be a link to your affiliate sign-up page. The last thing you want is to be successful with your outreach, only to be let down by your sign-up page, so make sure you're taking the right optimization steps.
Step 10: Follow Up
There are many reasons why your potential affiliate won't get back to you, and not all of them mean they're not interested.
People are busy, and they may simply have forgotten to reply even though they were interested. Or, they didn't see your first message.
If you're not following up with these people, then you're severely limiting your opportunities. You don't want to be overly pushy, but you do want to make sure they've had a fair chance to respond to this great opportunity.
Work on a few follow-up emails, and if you don't get a response, make sure you're reaching out again.
Step 11: Make the Process Repeatable
When we're wondering how to reach out to affiliates it tends to seem a little bit complicated.
In reality, it's not, but when you're doing it at scale, you still want to make it as easy as possible. This is where things like checklists, project management software, and email marketing software come in.
Depending on the scale of your outreach, you might want to put a certain level of automation in place, but there's no reason why you can't do everything manually. You've just got to find a system that works well for you and then make it repeatable.
Now Boost Conversions with the Right Growth Tools
When you know how to reach out to affiliates it's going to give you a good chance of signing the best in the business.
But, there's always more you can do to extract the best possible results.
If you're using the top affiliate management software like AffiliateWP, then you'll have loads of growth tools to maximize your conversions. Not only are these going to boost your profits, but they're also going to keep your affiliates happy as well.
So what growth tools are we talking about?
Well, with AffiliateWP the list is endless, but here are a few you might want to try out:
Direct Link Tracking: Eliminate the need for time-consuming affiliate URLs by tracking referrals directly from the affiliate's website.
Vanity Coupon Codes: Allow affiliates to personalize their coupon codes while you remain in control of the value of discounts.
Affiliate Landing Pages: Create personalized affiliate landing pages for your top affiliates to make the customer journey cleaner.
The more you can increase your conversion rate, the more you're going to make top affiliates very happy, so check out some of these awesome tools!
Learning How to Reach Out to Affiliates
Learning how to reach out to affiliates will be a process of trial and error. You'll find there are some things you try that work great for you and others that aren't as effective, but this list can be a great starting point.
If you're looking to grow your affiliate program and increase sales for your e-commerce store, then we've also got more resources for you:
Now there's only one thing left to do.