9 Best Charity Marketing Strategies to Boost Donations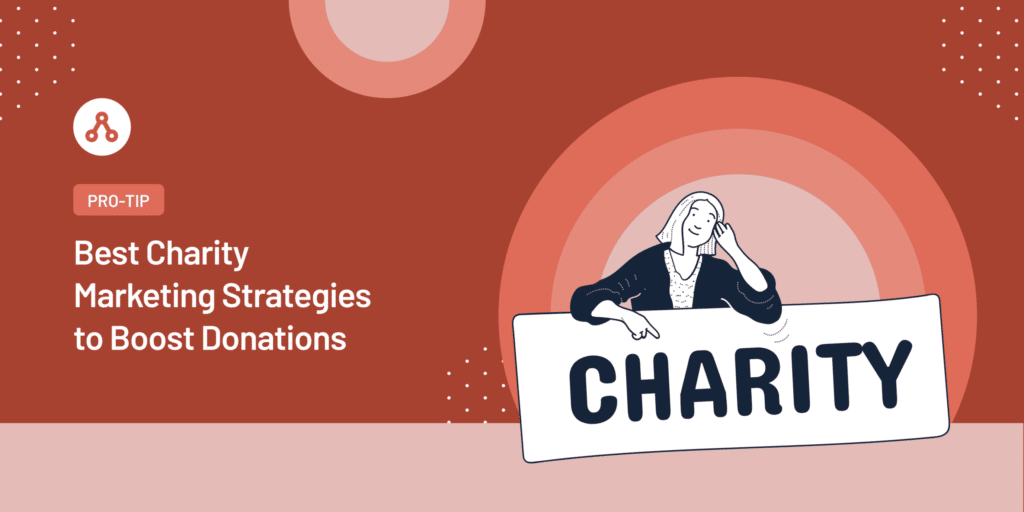 Looking for the best charity marketing strategies?
Marketing is an essential part of running a charity, so it's important to understand your options.
To help you out, we've put together this expert guide to charity marketing strategies.
Here's what we're going to look at:
Let's get started!
All Charity Raising Relies on Marketing
We tend to think of marketing as a very profit-oriented venture.
The way marketers are portrayed in popular culture (think shows like Mad Men) certainly doesn't resemble charity, but in the real world, charity and marketing are inseparable.
Charities need to get the right message to the right people at the right time in order to get donations, and this is exactly what marketing is.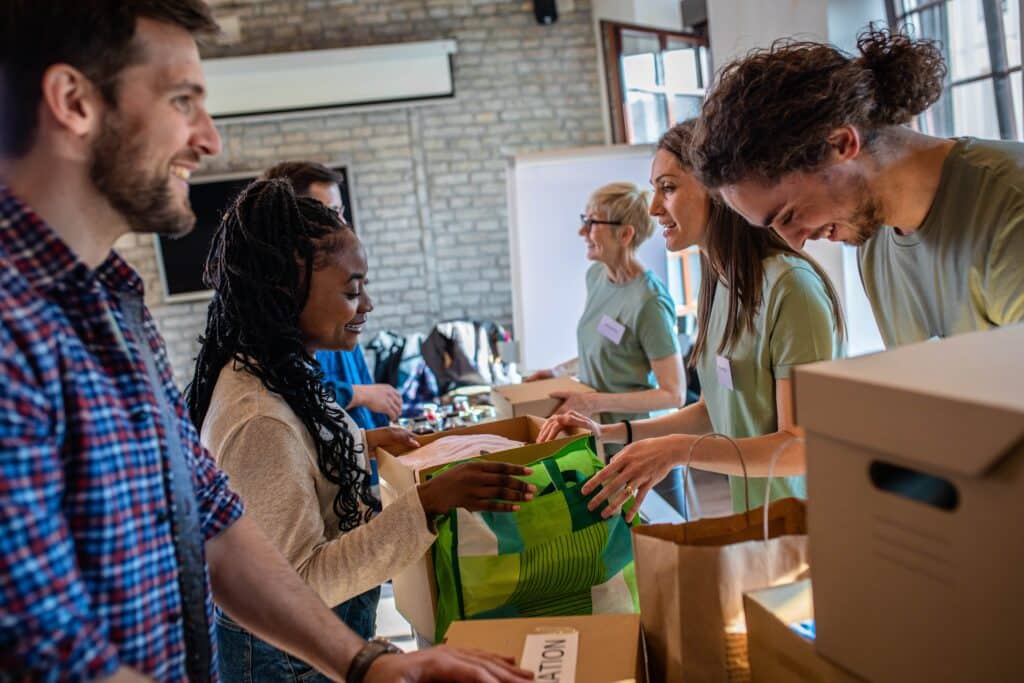 There's a reason why the big charities are always advertising on TV.
Of course, the majority of charities don't have the budget for this, so they've got to look for alternative marketing strategies to boost donations. Luckily, there are a lot of options to choose from!
Let's take a look at the best charity marketing strategies.
The Best Charity Marketing Strategies
Charities need to continue to bring in donations to fund their excellent work, but this isn't always easy.
To make sure you're bringing in new donors and keeping existing donors subscribed, you need to have a strong focus on marketing. There's always the option of working with a marketing agency, but planning your own marketing can be the most effective way to go for charities.
We've looked at some of the most effective charity marketing ideas to find out which ones you should be using.
1. Set Up an Affiliate Marketing Program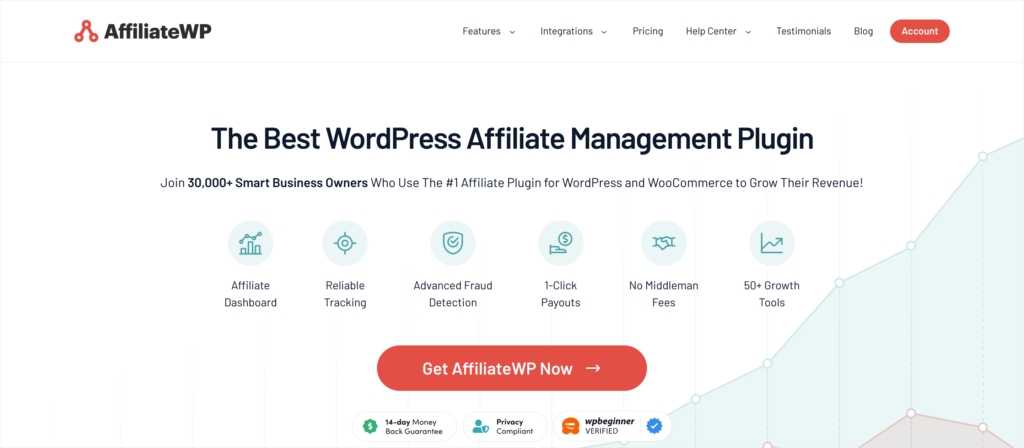 Setting up an affiliate marketing program is a great strategy for small charities for a couple of key reasons:
You can rely on other people's expert marketing skills
You don't have to pay affiliates until you receive a donation
This makes affiliate marketing more accessible than pay-per-click (PPC) advertising. You don't have to have specialist knowledge, and you only pay when you get results.
If your website runs on WordPress, then it's incredibly easy to set up an affiliate marketing program with AffiliateWP.
There's no technical knowledge needed and in just 10 minutes, you'll be able to sync with PayPal, Stripe, or GiveWP to track referrals on donations.
In those 10-minutes, AffiliateWP will set up everything you need to run a charity affiliate marketing program:
Affiliate signup and login page
Affiliate dashboard with URL generator, statistics, and more
Management system for you to approve, reject, and manage affiliates
Automated email communication (with customizable templates)
Affiliate analytics
Powerful affiliate marketing tools
Payouts service within your WordPress admin
You'll have everything you need to attract and manage affiliates, and empower them to market your charity.
The great thing about this charity marketing strategy is that's it very low risk. Start-up costs are minimal, and there's a 14-day money-back guarantee, so it's well worth checking out AffiliateWP's pricing.
Check out AffiliateWP's pricing!
2. Create Amazing Blog Content
Why do people donate to charities?
Well, there are many reasons, but ultimately, they want to understand your work, connect with your key messages, and empathize with the cause. To get this to happen, you need to create content that resonates with your audience and shows up in the search engines (SEO).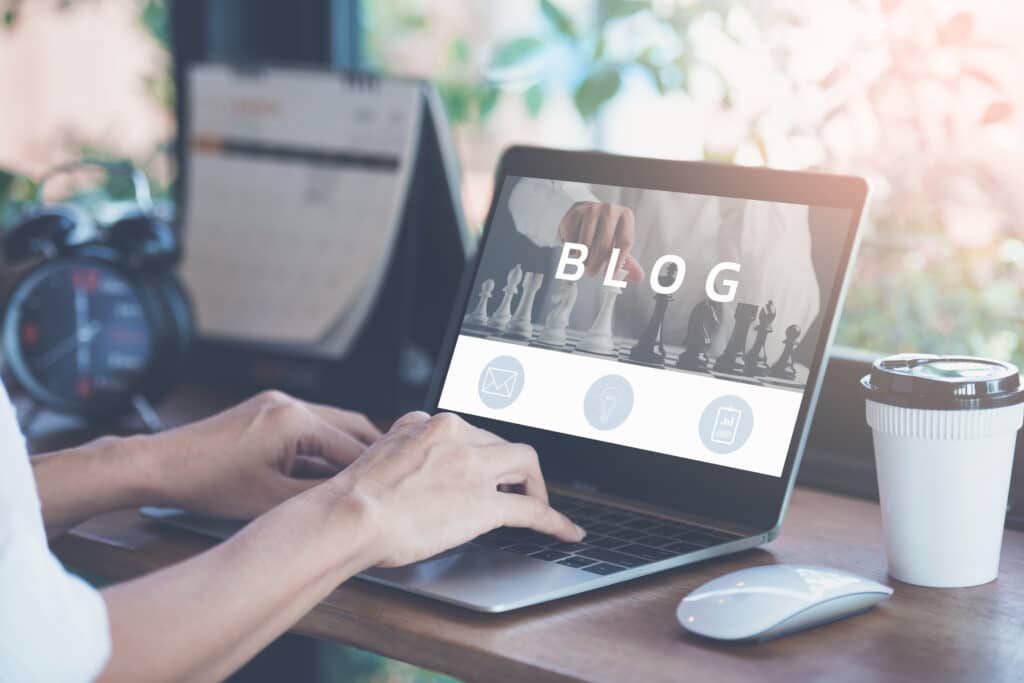 The great thing about good content marketing is that it helps power some of your other charity marketing strategies. For instance, it provides posts for your social media marketing and email marketing efforts, and it's even useful for PPC.
Your blog content is an opportunity to tell a story, paint a picture, and make your cause real in the mind of the reader. Remember, it's not just about written content, make sure you consider things like infographics, webinars, and video marketing too!
Blogging requires consistency, but it's well worth the investment.
3. Regular Email Marketing
Email marketing is an excellent digital marketing strategy for nonprofit organizations because it enables you to consistently engage with both existing donors and prospective ones.
The key with email marketing is segmentation (here are some top strategies). When you segment your different audiences, this opens up lots of automation opportunities that will help your email marketing run on autopilot.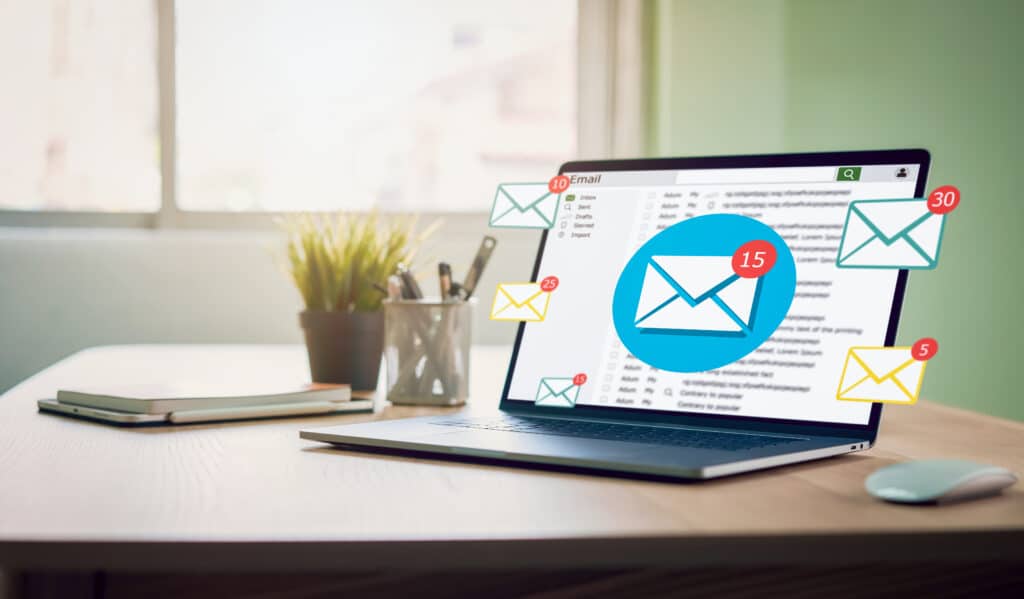 For instance, your existing donors will want different content from your prospects, but with good email marketing software, this is easy to set up.
Remember that just because someone has signed up for your email list doesn't give you a free license to send them whatever you want. Be thoughtful about when you send emails and ask yourself how you can add value to their inbox.
Make sure you're working hard on your subject lines and keep working to boost open rates. A little bit of optimization in this area can make a big difference.
When you get your email automation set up, this is an incredibly efficient way to market your charity and build relationships. Just check your inbox, and you'll probably see this is a go-to nonprofit marketing strategy.
4. Be Creative with Your Social Media Marketing
Social media can be an incredibly powerful tool for charities, but it's also a challenging one to master. The problem is, there are so many different brands competing for people's attention that you've got to find a way to stand out.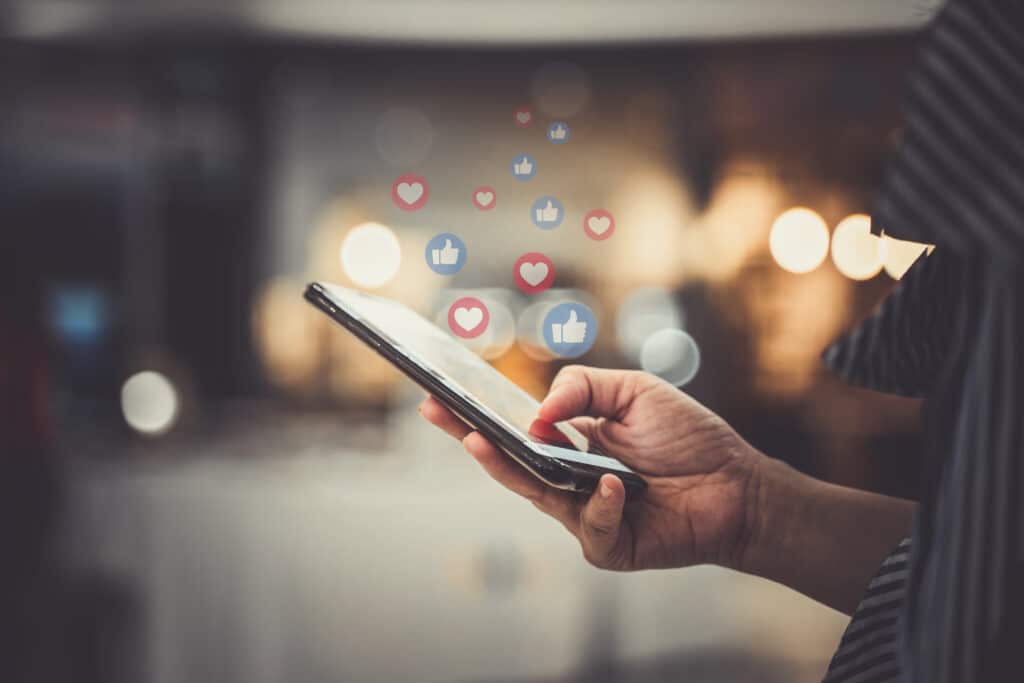 A great starting point is to really understand your target audience. Look at your donor personas and ask where they're most likely to hang out – it could be LinkedIn, or it could be something very different like TikTok.
What kind of demographics are your key donors, what does your ideal donor look like, and consequently, what social media channels do they hang out on? You might find they're on a different social media platform than you expect.
If you're creating great content, then you've already got a head start with planning your social media posts, but for more instant access to your target audience, it's worth considering paid advertising.
5. Encourage Word-of-Mouth Marketing
It's hard to beat personal recommendations in marketing.
People trust the recommendations their family, friends, and colleagues give them (this even extends to influencers). When someone tells their friends "I donate to this awesome charity, look at the amazing work they do," it's incredibly powerful.
So, how can you encourage word-of-mouth marketing?
Well, one of the first steps is to ask for the referral.
Something as simple as a line in an email saying "if you love our work, then why not recommend us to a friend?"
Another step you can take to increase referrals is to offer an incentive. Now, for fundraising campaigns, you might not want to offer a financial incentive, but you could come up with a fun reward for when someone refers you a new donor.
With AffiliateWP, you can easily track when an existing donor refers a potential donor and reward them with points they can use to redeem fun prizes or experiences. This is sure to increase referrals and help you collect more donations.
6. Run Pay-Per-Click Advertising
If you're looking for an immediate way to reach your target audience and increase awareness, then pay-per-click advertising is the answer.
The difficulty here is it can be challenging to find your target keywords, so you'll have to think carefully about this.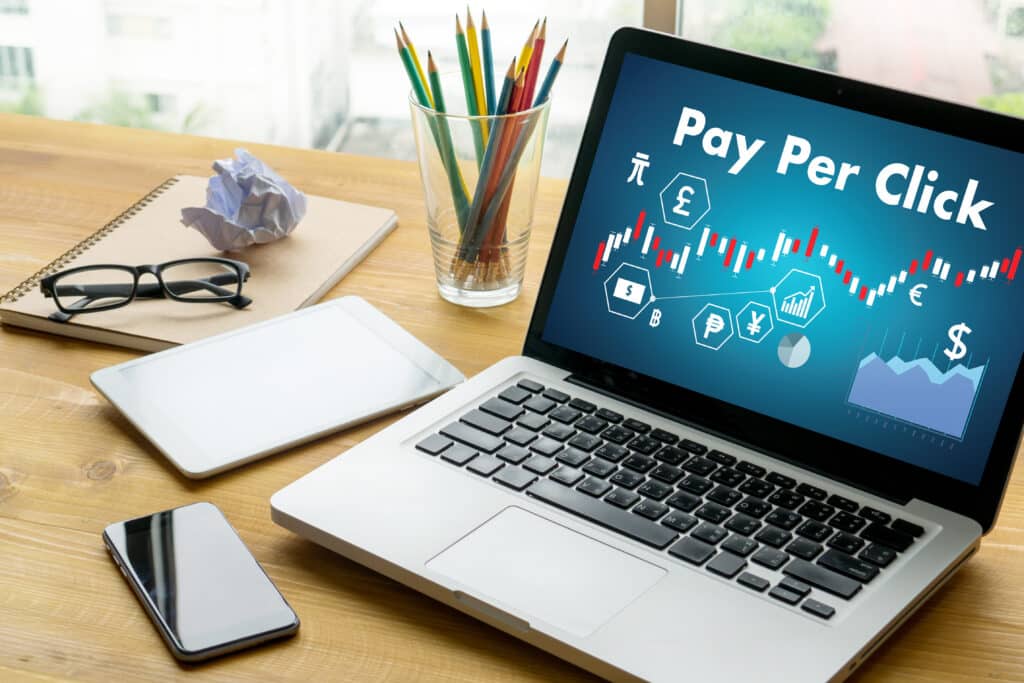 The problem with PPC is it's not organic – you're interrupting someone's day to say "hey, look at me!" So, you've got to understand when it's an appropriate time to do this.
Again, this is why it's so important to understand your target audience and the journey they go on before they make a donation. At what point can you intercept them with your paid ad and create the same experience you have with your organic blog content?
Another thing to remember with pay-per-click (PPC) advertising is that even if the click doesn't result in a donation, you've got to pay for it. To get the most out of this charity marketing strategy this means you've got to have highly optimized landing pages (donation pages).
7. Make Use of Print Media
A lot of our interactions happen online these days, but that doesn't mean that things like print media are dead. Newspapers, magazines, direct mail, and other mediums like physical newsletters are still excellent ways to reach your target audience and they can be very effective.
One thing you need to be aware of if you go down this route is your return on investment. It's important you're able to track key metrics so you know whether this marketing tactic is working.
This is why in for-profit marketing materials, you'll often see the use of coupon codes. The main benefit of this is that you know where the conversion is coming from, and you'll need to find a similar system for your charity marketing campaigns.
The simplest way to track where conversions are coming from is to ask people where they heard about you, but of course, this isn't an airtight strategy. Ultimately, the ability to track conversions is one of the reasons why online marketing offers such good value.
8. Collaborate with Businesses
Building partnerships with businesses is a great way to expand your reach as a charity.
The great thing is, it's very much a win-win situation. Businesses of all sizes are continually looking for ways to give back to their communities and be seen as socially responsible (+ the PR win), and they have huge reach.
Think about all their employees, customers, social media followers, and other businesses in their supply chains. Even for a small business, this is a huge network of people, and a good collaboration gets your charity in front of a lot of these people.
Business collaborations are another charity marketing strategy that takes little upfront investment but can have big returns. A little bit of outreach, and you'll find you can build some exciting partnerships.
9. Put On Exciting Events
Fundraising events are a perfect way to bring people together for a great cause. The more fun you can make it to donate to your charity, the more likely people are to take part.
What's more exciting? Filling in an online form, or hosting a cake and coffee morning so you can raise money with your friends?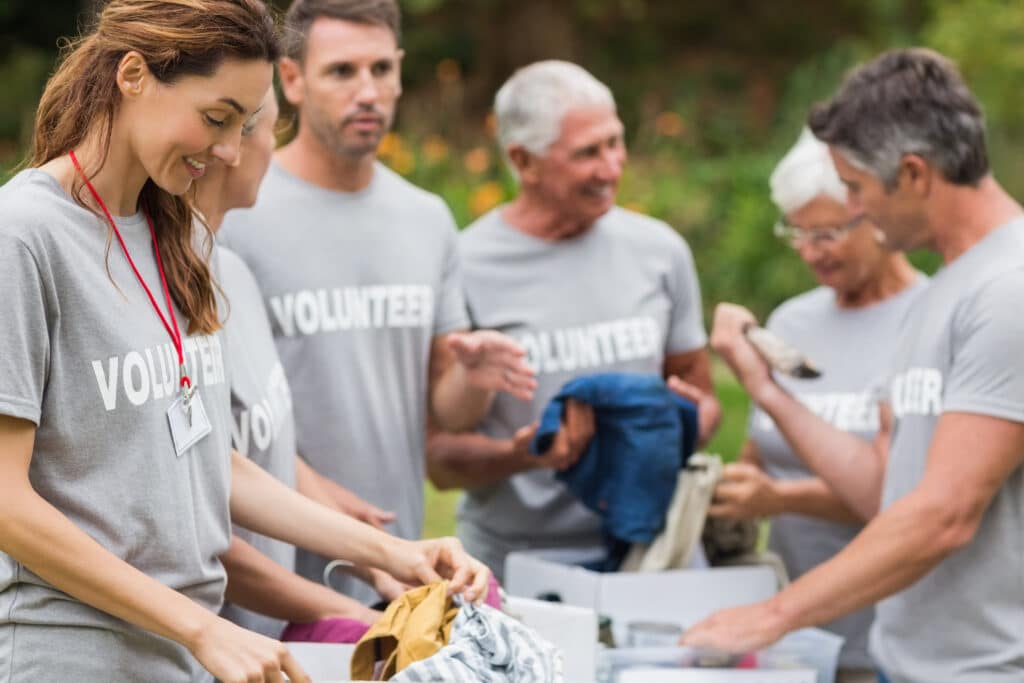 Most people would probably prefer the latter, but you need to give them a push to get started. Come up with fun initiatives people can take part in, and then suggest them in your other digital marketing channels like your blogs, emails, and social media.
This is a tried-and-tested charity marketing strategy and if you're creative enough, it can have a big impact on donations.
Now It's Time to Start Planning Your Charity Marketing
All of these charity marketing strategies could benefit your charity efforts, however, it's difficult to enact them all at the same time.
You will probably find you need to pick and choose your strategies to match your budget and aims. Some of these strategies can be immediate impact-makers, but others take a little bit of time to get started, so really think about what you want to achieve.
Create a nonprofit marketing plan, and then be consistent with it!
You will have to invest either time, money, or both into this, but in the long run, it's going to pay off and help your charity to do even more great work.
If you're looking for a sustainable, but quick boost for your online donations, then one of the best places to start is with affiliate marketing.
Got more questions?
We've got more resources:
Now there's only one thing left to do.
Take the first step to boosting your fundraising and get AffiliateWP today!