5 Reasons Your Affiliates Struggle to Run Successful Campaigns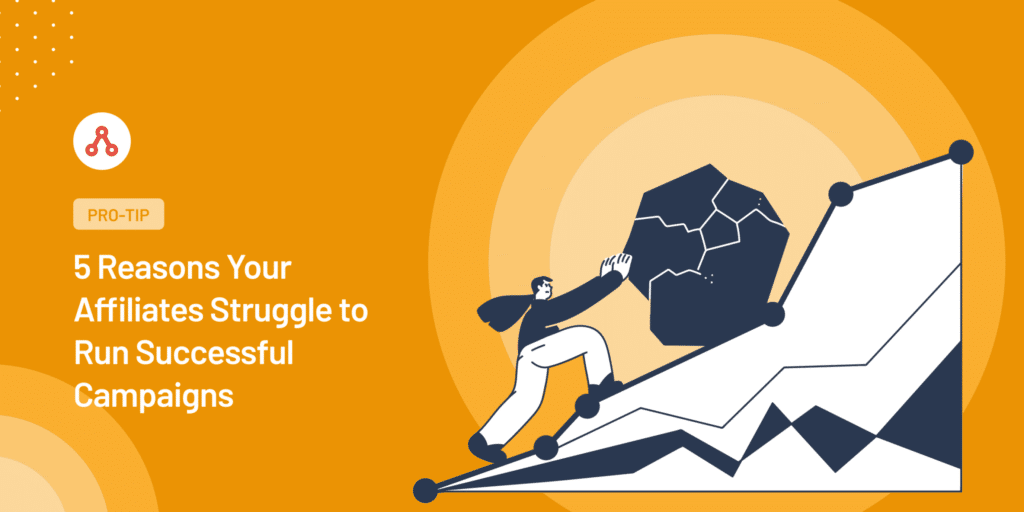 Are you tired of your affiliate program not doing as well as you hoped? You're not alone.
Many businesses feel the same way. They set up an affiliate program but find out their affiliates aren't selling much.
If you own a business and want to make more money through your affiliate program, this post is for you. We'll show you why many affiliates struggle and how you can help them improve. This way, they make more sales, and you make more money too.
1. Poor Understanding of Target Audience
Many affiliates miss the mark because they don't understand who they're trying to reach. Just putting your product in front of many eyes doesn't mean those eyes will like what they see.
A targeted approach is more effective and less costly.
Affiliates lose money and time when they target the wrong audience. Plus, they miss out on sales they could have easily won if their message was aimed at the right people.
Data is your friend here. Use analytics to know your current audience's demographics and interests. Use surveys and direct interactions to learn more about them.
With this data, create targeted campaigns, maybe even using A/B testing to see which approach is more effective. Behavioral data, often underused, can give you a leg up over competitors.
2. Lack of Affiliate Onboarding
Most affiliates feel lost when they first join a program. Many programs assume the affiliate knows how to sell their product immediately, which is rarely true.
Affiliates are more likely to drop out if they don't get proper guidance. They may not understand the product well, which leads to poor sales pitches.
The merchant loses out on a potentially successful affiliate and the affiliate wastes time on a program they eventually leave.
Offer a structured onboarding process. Think of it like planting a seed; you must nurture it for growth.
Provide them with all the tools they need to succeed: an understanding of the product, how to market it, and what makes it special.
Regular follow-ups and ongoing training can help, too.
Want to know more about affiliate onboarding? Read our detailed affiliate onboarding guide for more information.
3. Lack of Unique Value Proposition
You need to stand out When many affiliates promote the same or similar products. If you don't, you're just another drop in the ocean.
Your campaigns can become invisible in a crowded market without a unique value proposition. Customers will have no reason to pick you over a competitor.
Figure out what makes your product special, and communicate that to your audience. Is it more affordable, of higher quality, or has unique features?
Ensure your target audience understands this value proposition clearly and easily.
4. Ineffective Marketing Channels
Not all marketing channels are equal. Some affiliates spread themselves too thin by trying to be everywhere at once. Others stick to one channel and miss out on reaching a wider audience.
Wrong channels mean wasted time and money. You can spend a lot but have little to show for it if your audience isn't there.
Find out where your target audience hangs out. Are they on social media platforms? Do they prefer video content or blogs?
Once you know this, you can focus your efforts more efficiently. For instance, if your audience loves video, YouTube or TikTok will be a more effective channel than blog posts.
5. Lack of Reliable Affiliate Software
Affiliate marketing is vital for companies aiming to grow their online sales. A strong affiliate program attracts visitors to your site and turns those visits into purchases.
When managing these tasks, savvy marketers often choose AffiliateWP, a top-notch affiliate management tool designed for WordPress.
AffiliateWP has features to make your affiliate program smooth and profitable, such as custom options, eye-catching landing pages, and detailed reports.
One standout feature is the Creatives Tab, designed to simplify your affiliates' experience.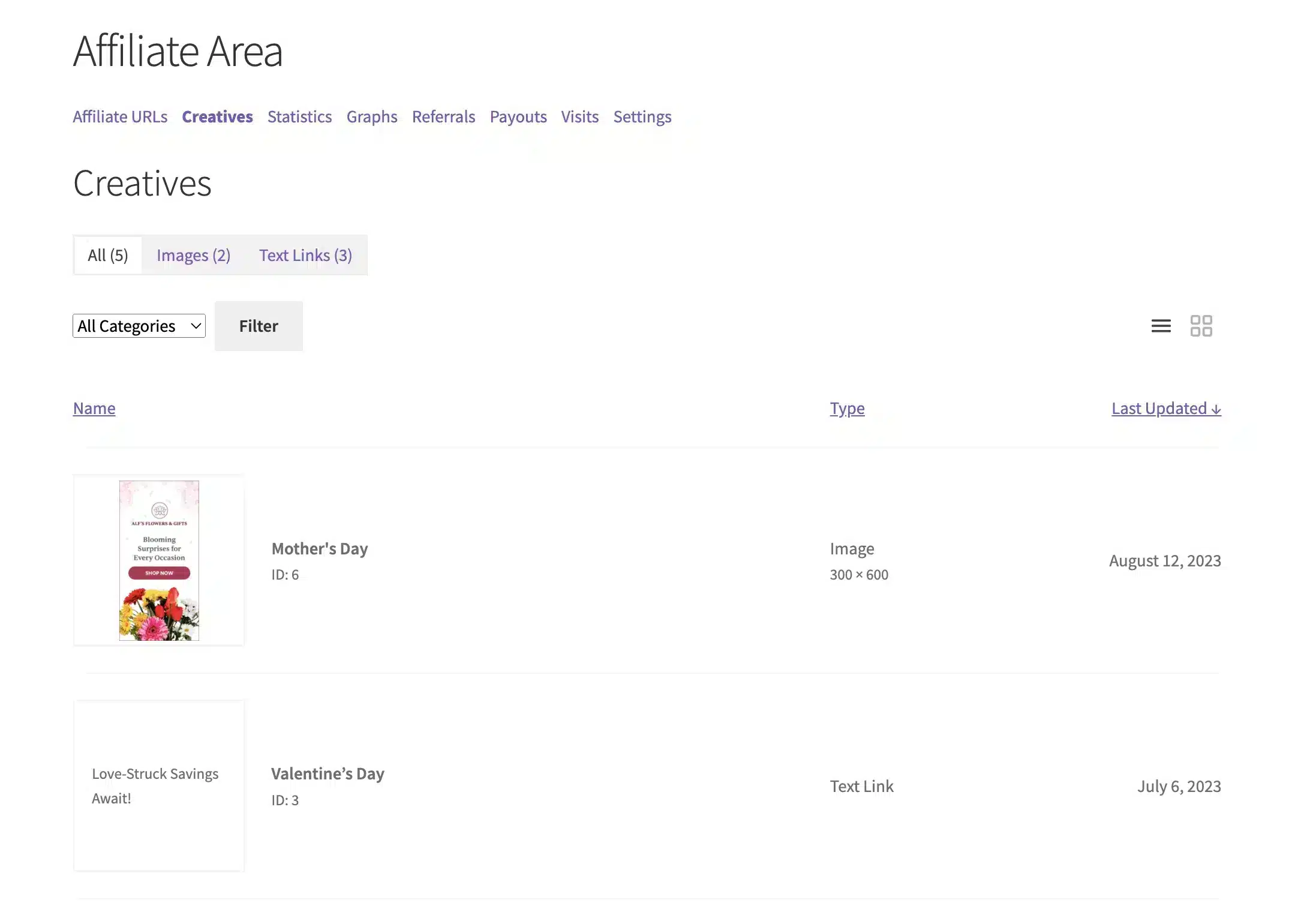 This tab offers two viewing options: a List View that neatly organizes creatives and a Grid View that showcases multiple options at once.
Thanks to a user-friendly sorting menu, affiliates can even sort through creatives effortlessly and quickly access all the details they need with a single click.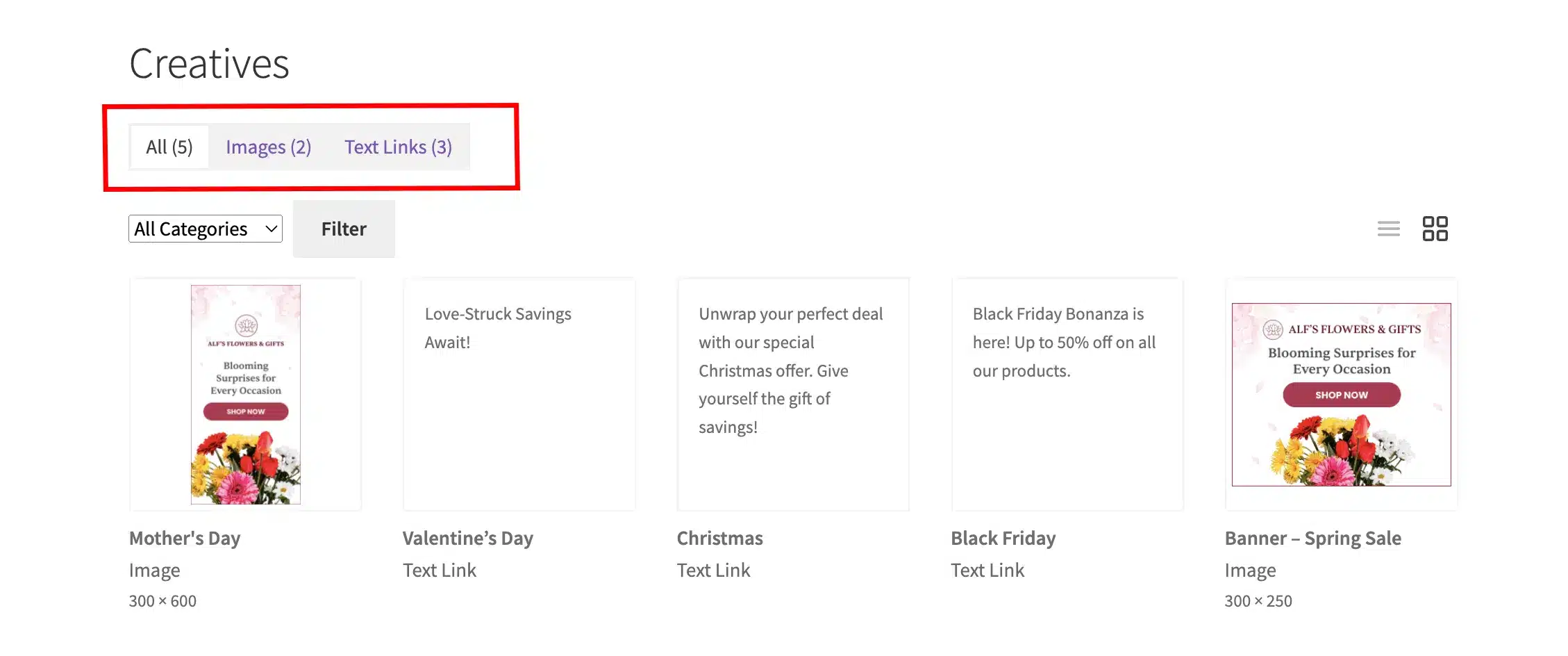 The bottom line is these features save time and make life easier for your affiliates. And when they can focus more on marketing, it means more sales and revenue for you.
Opting for a tool like AffiliateWP that offers these advantages is a wise business move.
FAQ: Why Affiliates Struggle to Run Efficient Campaigns
Why Do Many Affiliates Have Difficulty in Converting Traffic Into Sales?
Many affiliates struggle to convert traffic into sales due to a lack of understanding of the target audience, ineffective marketing strategies, or poor-quality traffic. Additionally, some affiliates may not be well-versed in the product they are promoting, which can lead to ineffective sales pitches and lower conversion rates.
Why Do Affiliates Often Struggle with Managing Multiple Campaigns at Once?
Managing multiple campaigns requires a high level of organization and strategic planning. Affiliates may struggle with this due to limited time or lack of expertise in managing complex marketing initiatives. The use of ineffective tools or platforms can also lead to difficulties in tracking and analyzing performance data across multiple campaigns.
How Does Poor Product Knowledge Affect an Affiliate's Campaign Performance?
Affiliates with limited knowledge about the products they are promoting may find it challenging to connect with potential customers authentically. Their marketing messages may lack depth or fail to address common questions and concerns, resulting in low engagement and poor conversion rates.
Don't Let Your Affiliate Program Suffer
It's not enough to have a great product or service for your affiliate program to do well; you also need to give your affiliates the tools they need to do well.
Your bottom line will eventually be impacted by the problems that affiliates face, such as low conversion rates, disorganized campaigns, or insufficient product knowledge.
When you equip your affiliates with the right tools, knowledge, and support, you set the stage for a program that goes beyond just functionality to become a vital revenue stream for your business.
And the most important thing for an affiliate scheme to work well? The platform you pick.
With AffiliateWP, you don't just start an affiliate program; you also take care of it so it works well in the long run. Thanks to our powerful features and easy-to-use interface, you and your affiliates will have everything they need to run great campaigns.
Therefore, you shouldn't allow your affiliate program to exist but encourage its growth.
If you want to make your program work better and make more money, choose AffiliateWP today.