How to Find Your Top Selling Products in Google Analytics (Guide)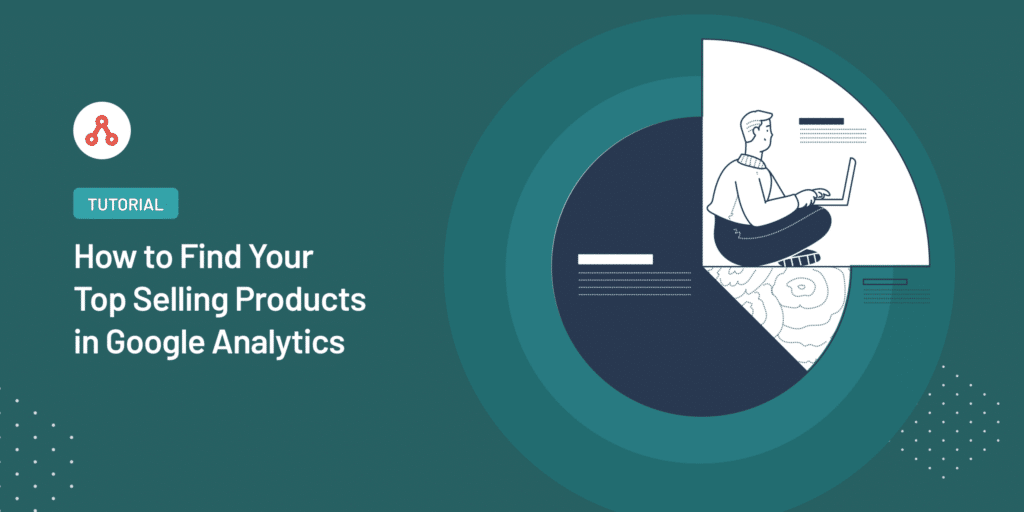 Want to find your top-selling products in Google Analytics?
Tracking the most popular products is a business's best decision to build strategies or make significant decisions to increase its conversion rates and revenue.
In this step-by-step guide, we'll show you how to easily find your top-selling products in Google Analytics.
Importance of Tracking Most Popular Products in Google Analytics
Tracking the most popular products in Google Analytics is very important for businesses that have affiliate programs. It helps them in many ways and is crucial for their success.
Firstly, tracking popular products gives businesses valuable information about what customers like and what is currently popular.
This helps them understand consumer behavior and preferences. With this knowledge, businesses can adjust their offerings to meet customer needs better and make them happier.
It also gives them an idea of which products are doing well, which can be helpful for future product development.
Secondly, tracking the top-selling products helps businesses manage their inventory more efficiently. They can see which products are consistently selling well and ensure they always have enough in stock.
This improves customer satisfaction because popular items are always available. It also prevents issues like having too much or too little stock, which can affect the business's profits.
In addition, tracking the top-selling products allows businesses to optimize their affiliate marketing programs. They can use this information to guide their affiliates and tell them to promote popular products more.
This focused approach increases the chances of successful sales and a good return on investment from the affiliate program.
Now that we've understood its importance, let's explore how you can start tracking your top-selling products in Google Analytics.
Steps to Track Top Selling Products in Google Analytics
If you run an online business, keeping track of your popular products and how well they're selling is essential. This helps you understand what your customers like and make more money.
Google Analytics can give you all this information, but it can be tricky to set up, especially if you're unfamiliar with code.
One option is hiring a developer to set up Google Analytics for you, which can be expensive.
Luckily, there's a tool that you can install to easily track your view of your website's analytics called MonsterInsights. It's a plugin made for WordPress websites that makes it easy to use Google Analytics.
It simplifies all the complicated stuff and gives you clear and helpful information about your customers and how your products are doing.
Just follow the steps below, and you can track the most popular eCommerce products in Google Analytics.
L
Step 1: Install MonsterInsights
To find out your most popular products in Google Analytics, start by Installing MonsterInsights, a user-friendly Google Analytics plugin for WordPress.
To do this, head to the MonsterInsights pricing page and get the best plan that suits your needs.
After purchase, log into your MonsterInsights account page and download the plugin.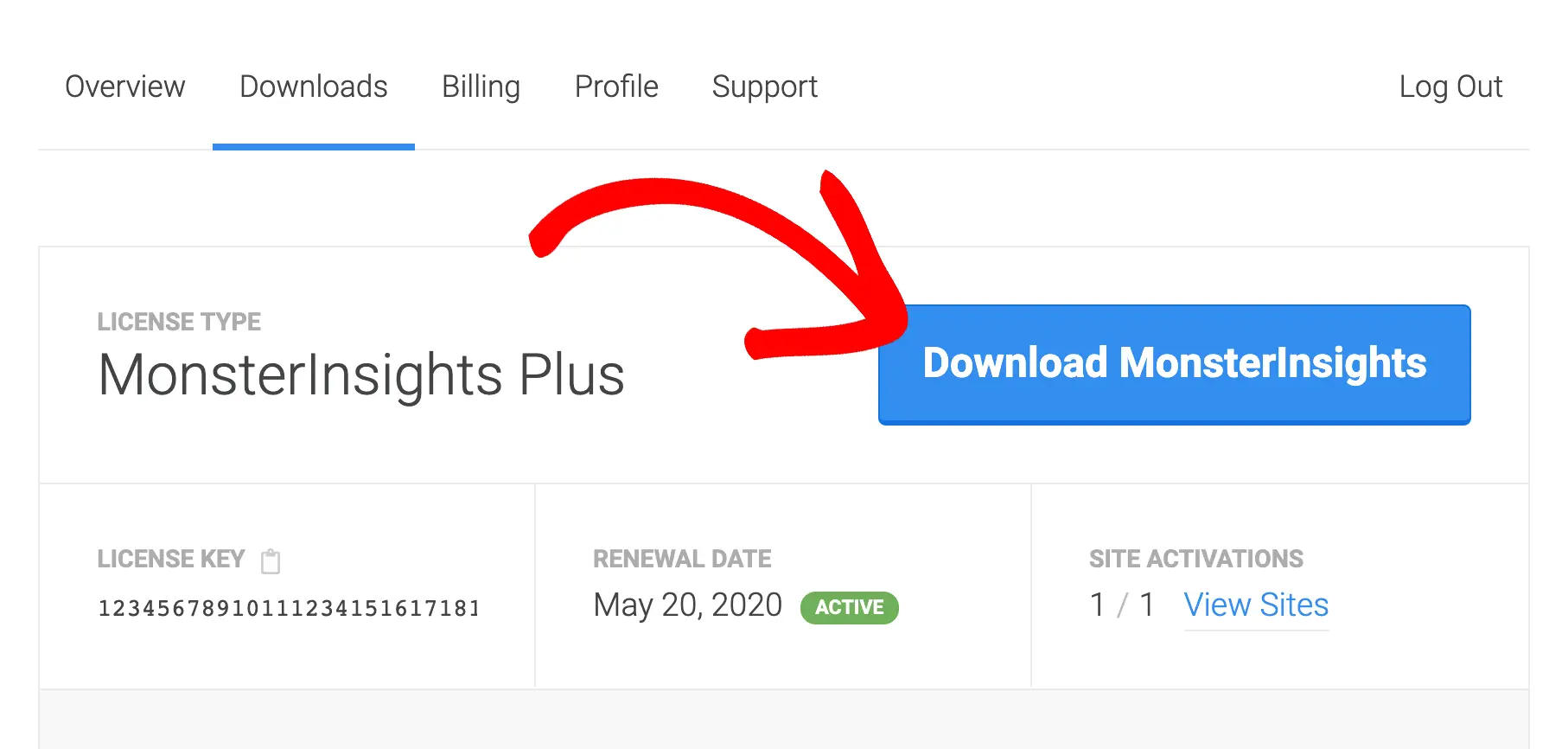 Next, navigate to your WordPress website dashboard. Go to the Plugins section, click on Add New, and then Upload Plugin. Upload the MonsterInsights plugin file you just downloaded.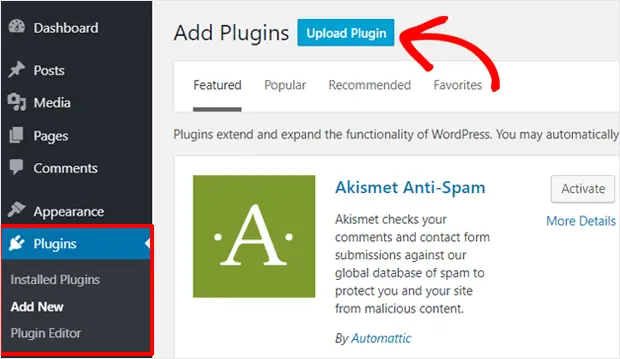 After uploading, click the Install Now button. Post-installation, activate the MonsterInsights plugin by clicking the Activate Plugin button.
Finally, connect MonsterInsights with your Google Analytics account using the MonsterInsights setup wizard.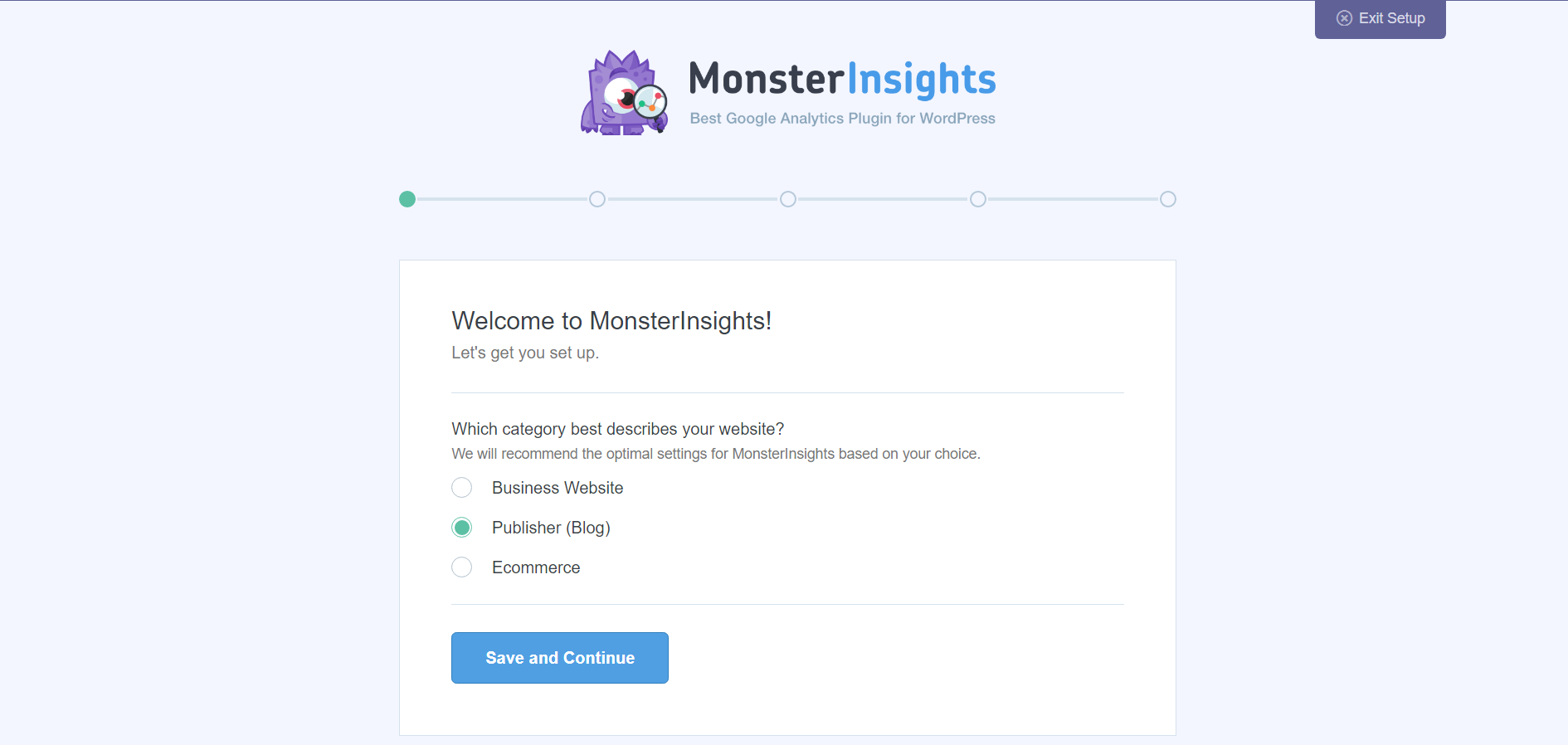 Follow the guided instructions, and your site will quickly be linked to Google Analytics.
Step 2: Install and Set Up MonsterInsights eCommerce Addon
The eCommerce addon by MonsterInsights is crucial to track product sales efficiently on your online store.
Firstly, navigate to Insights and then Addons from your WordPress dashboard menu. Look for the MonsterInsights eCommerce addon here.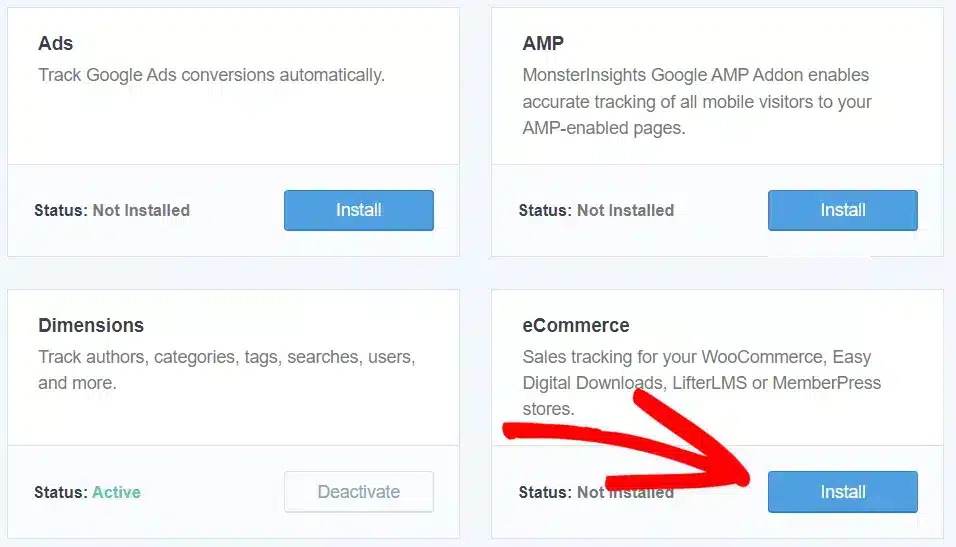 Next, click the Install button next to the MonsterInsights eCommerce addon. This addon will automatically activate post-installation, reflected by a status change to Active.
MonsterInsights automatically detects the eCommerce plugin used on your WordPress store, ensuring compatibility with several popular platforms, including WooCommerce, Easy Digital Downloads, MemberPress, LifterLMS, GiveWP, and Restrict Content Pro.
Step 3: View Top eCommerce Products in Your WordPress Dashboard
MonsterInsights simplifies access to your critical sales data within your WordPress dashboard, eliminating the need to open Google Analytics separately.

To access your eCommerce reports, navigate to Insights and Reports from your WordPress dashboard. Click on the eCommerce tab at the top.
Here, you'll find an overview of your shop's conversion rate, total transactions, revenue, and average order value.
Further down, you'll see a list of your top-selling products, the quantity ordered for each, their contribution to overall sales, and the total revenue they generated.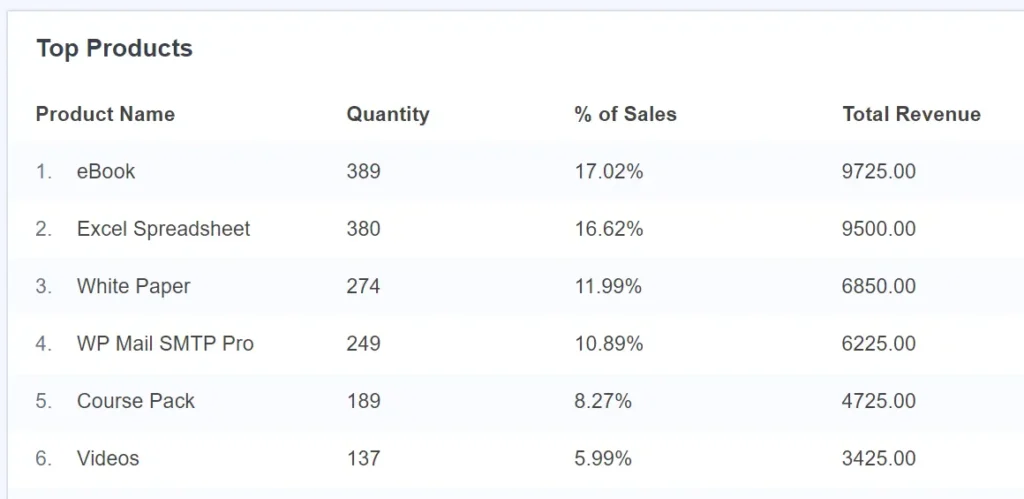 MonsterInsights also provides additional reports tracking your eCommerce store's performance.

These metrics include Total Add to Carts, Total Removed from Cart, New Customers, and Abandoned Checkouts.
Find out Popular Products in Google Analytics GA4
While viewing eCommerce reports in MonsterInsights' dashboard is quick and convenient, you might prefer viewing them directly in Google Analytics, especially when using GA4.
To do this, log into your Google Analytics account and select your website's property. Navigate to Reports » Monetization » Ecommerce purchases.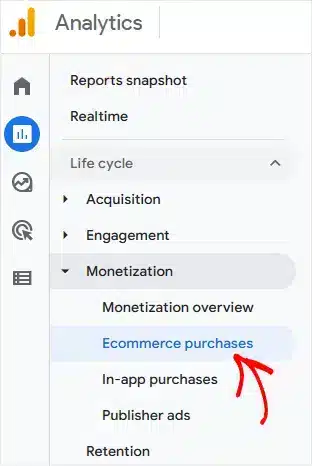 You'll find several charts and a table on the eCommerce report page. This table lists products sold, with item names in the left column, and provides various metrics for each product.

To identify your top-selling items, click the arrow next to the Item purchase quantity table heading. This will sort the table in order of the most purchased products.
You can also sort the table to see which items generate the most revenue. Simply click the sort arrow next to the Item revenue heading to see the highest revenue-generating products at the top of the list.
That's it. You can now check out the most popular products in Google Analytics by following these steps.
Next, Optimize Your Affiliate Program
Now that you know how to track your best-selling products with Google Analytics and MonsterInsights, it's time to improve your affiliate program.
Your affiliate program can help you make more money if you manage it well.
Many people struggle when starting an affiliate program because they don't have a clear plan. It's essential to have a detailed strategy that explains who you want to target, how you'll promote your program, and what you want to achieve.
Without a plan, knowing if you're doing well or need to make changes is hard.
To make your affiliate program more profitable, check out our detailed guide on Best Strategies to Make More Money from Your Affiliate Program.
It will give you lots of helpful tips, like using good software and providing high-quality marketing materials, and so much more.
Ready to Maximize Your Affiliate Program and Boost Your Profits
You can now see that tracking your popular products via Google Analytics and optimizing your affiliate program are achievable and powerful strategies to escalate your revenue.
Indeed, with the correct tools and methodologies, you can build a high-performing affiliate program in no time.
So, what's the next milestone in your affiliate program journey?
We've curated a wealth of resources to assist you as you delve further into mastering your affiliate program:
Now, there's just one crucial action left for you to undertake.
Get AffiliateWP! A trustworthy affiliate management solution to launch your affiliate program and elevate your business profitability.