How to Embed TikTok Videos on Your WordPress Site (Guide)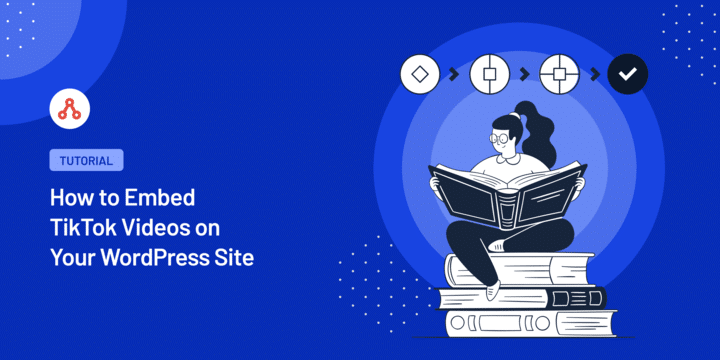 Want to know how to embed TikTok videos in WordPress?
TikTok, the popular short-form video platform, can significantly boost your website's engagement and potentially attract a larger audience. As an affiliate marketer, you can leverage this platform to reach a larger audience and enrich your website's content, making it more engaging and relatable.
In this guide, we'll share simple steps to embed TikTok videos on your WordPress website easily.
Why Use TikTok Videos in Your Website Content
With the rise of the digital age, keeping your website's content engaging, fresh, and relatable is more critical than ever, especially if you're in affiliate marketing or running an affiliate program.
TikTok boasts a community of over a billion users worldwide, a significant portion belonging to the young adult demographic.
By integrating TikTok content into your site, you are making your business accessible to a larger and younger audience, which in turn can potentially boost your traffic and conversions.
Today's business environment is not just about selling a product or a service. It's also about connecting with your audience on a deeper level.
In short, as an affiliate marketer, embedding TikTok videos on your site can give you a dynamic way to promote your products. This approach can set you apart from competitors and significantly increase your revenue.
Let's learn how you can easily embed TikTok videos in your WordPress website and make your content more engaging.
Method 1: Using the Native TikTok Block
Step 1: Using Native TikTok Block in WordPress
The first method utilizes the native TikTok block available in the WordPress editor.
Begin by visiting the TikTok video you wish to embed on your site.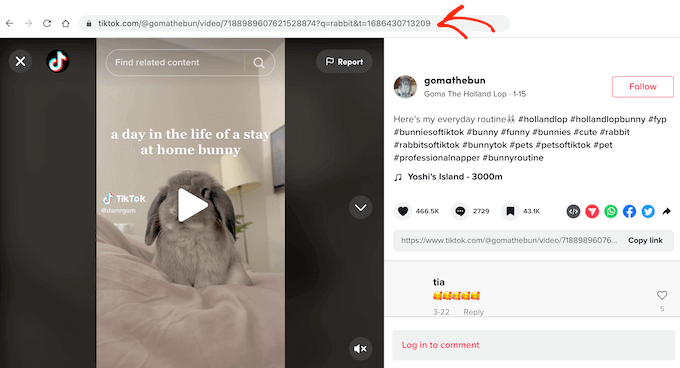 Copy the video's URL.
Step 2: Open Your WordPress Post/Page
Next, open the WordPress post or page where you want the TikTok video to appear.
Paste the URL directly into the WordPress block editor.
WordPress will automatically detect that you're embedding a TikTok video and add a TikTok block with the embedded video.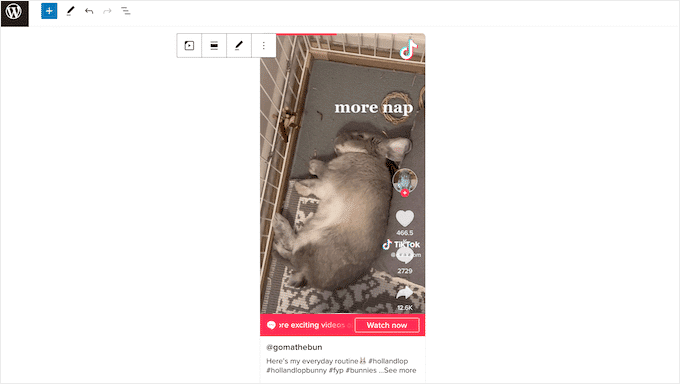 Method 2: Embedding TikTok Videos in a Widget Area
If you want your TikTok video to appear across your entire site, consider embedding the video in a widget-ready area like the sidebar.
Step 1: Using Widgets
Start by navigating to Appearance » Widgets on your WordPress dashboard.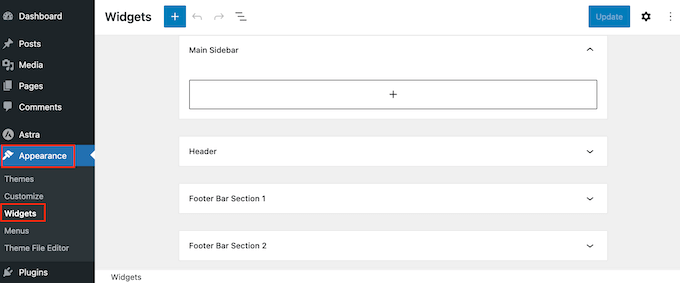 Here, you will find different areas where you can add widgets.
Step 2: Adding TikTok Widget
Find the area where you want to embed the TikTok video and click on the "+" icon. In the search bar that appears, type TikTok.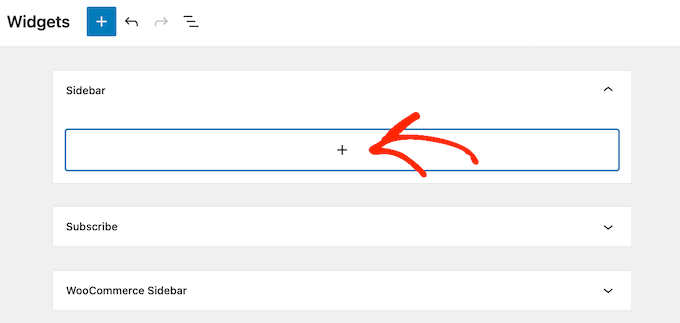 When the TikTok block appears, add it to your chosen widget-ready area.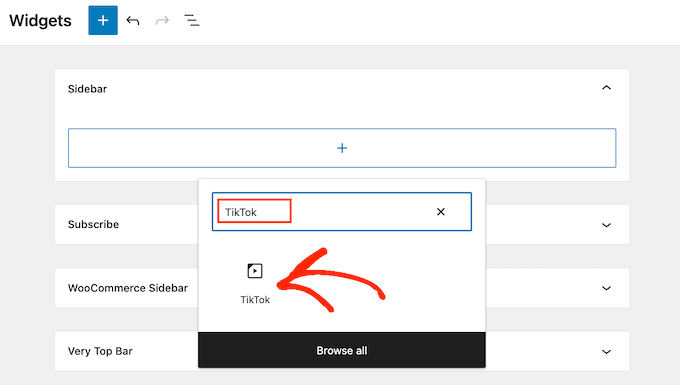 Step 3: Paste the TikTok URL
Finally, paste the URL of the TikTok video you wish to embed, and then click the Embed button.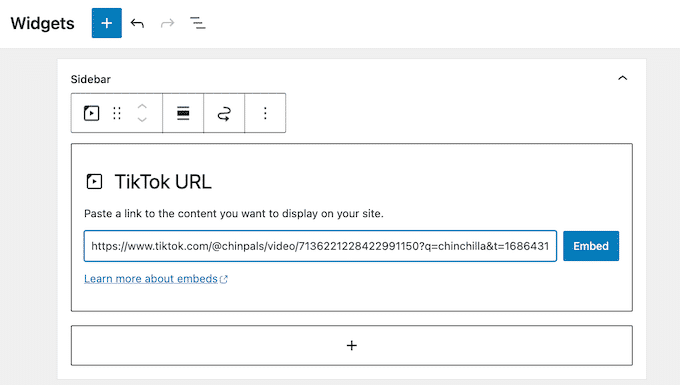 Don't forget to click Update to make the changes live.
Method 3: Embedding Entire TikTok Feed Using QuadLayers
If you're a regular TikTok content creator and want to display a range of your TikToks, consider embedding your entire TikTok feed on your WordPress site.
This can be achieved using the QuadLayers TikTok Feed plugin.
Step 1: Install QuadLayers
Start by installing and activating this plugin on your WordPress site. To do this, go to your WordPress dashboard and click Plugins » Add New and search for QuadLayers TikTok Feed.
Then, install and activate the plugin.
Step 2: Create an Access Token
Next, you need to create an access token using your TikTok account.
Head over to TikTok Feed » Accounts in your WordPress dashboard and click Add TikTok Account.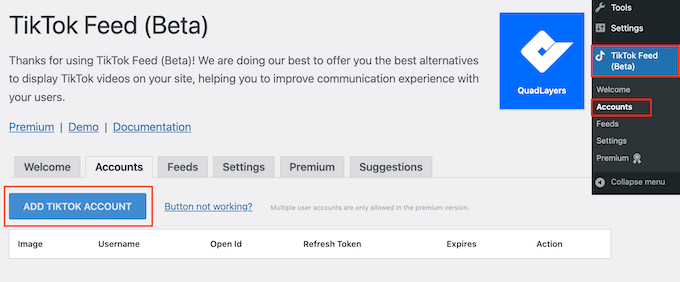 Click Login with TikTok and enter your TikTok login details.
Follow the onscreen instructions to connect QuadLayers to your TikTok account.
Step 3: Access TikTok Feed
Now that your TikTok account is connected go to TikTok Feeds » Feeds and click on the + Feed button.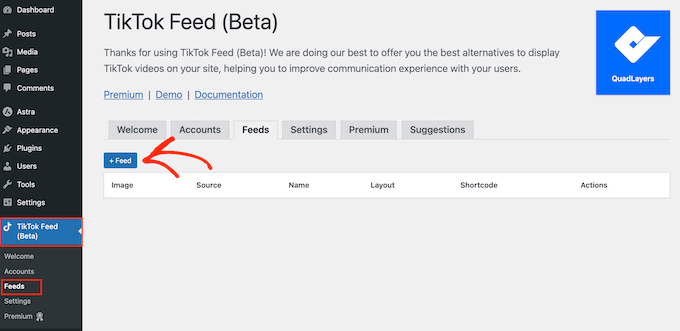 Select your TikTok account from the Account dropdown in the popup.
You can choose between Gallery and Masonry layouts for your TikTok feed.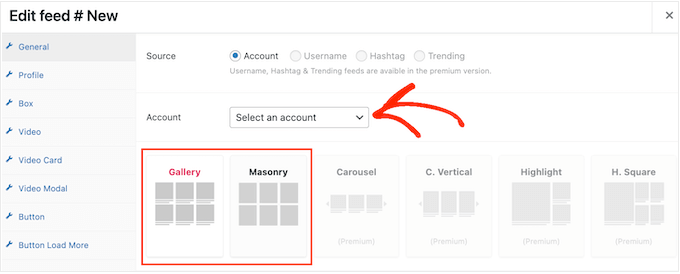 Step 4: Adjust the Number of Videos Displayed
By default, QuadLayers will show your account's 12 most recent TikToks.
Adjust the number in the Limit field to display more or fewer videos.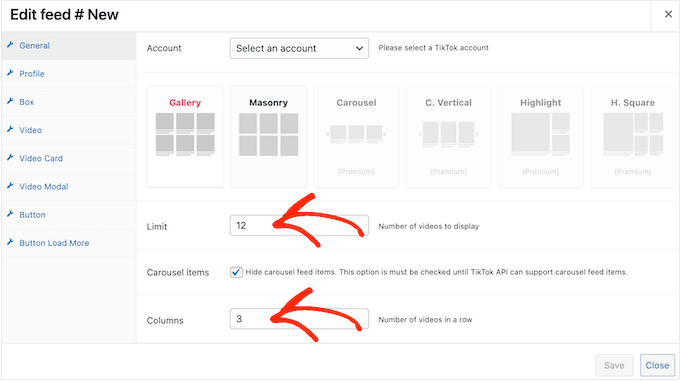 You can also adjust the number of videos displayed in each row by changing the Columns field.
When done, click Save to save your changes.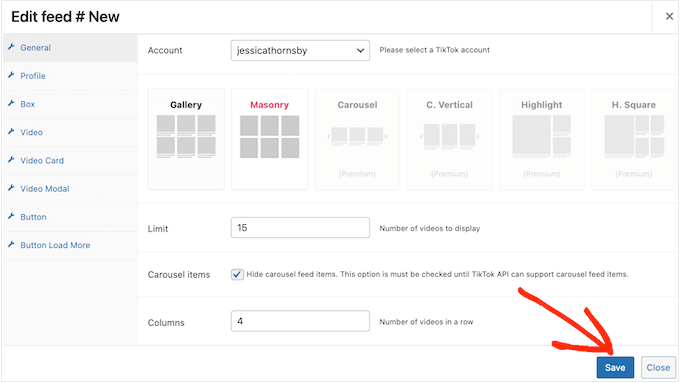 Step 5: Add QuadLayers Shortcode
After saving your settings, QuadLayers will provide you with a shortcode.

Copy this shortcode and paste it into any page, post, or widget-ready area where you want your TikTok feed to appear.
Next, Try TikTok Giveaways
So, you've got your TikTok videos up and running on your WordPress site, and you're seeing a boost in engagement and audience interaction. That's excellent news!
But why stop there? Why not add excitement and anticipation to this engagement by introducing TikTok giveaways?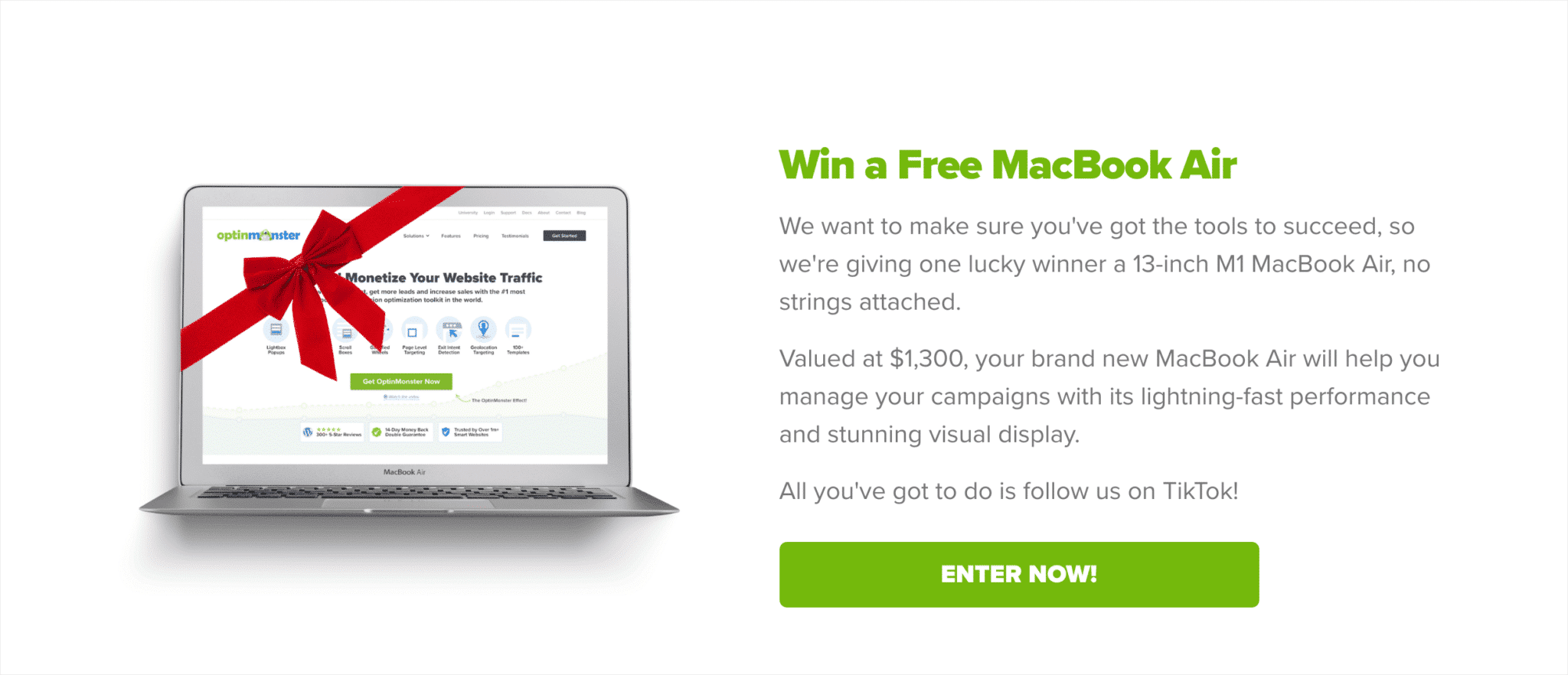 Now, before your mind gets entangled in the complexities of setting up a giveaway, let us assure you – it's not as daunting as it seems. Giveaways can be a great way to grow your following on TikTok, increase your post views, and bring robust, real engagement to your website.
By running a TikTok giveaway, you'll create a buzz around your brand and pave the way for greater brand awareness.
How does one go about setting up a TikTok giveaway, you ask? It's pretty straightforward.
Head to our in-depth article for a detailed guide on launching a TikTok giveaway.
So, are you ready to supercharge your TikTok engagement?
Ready to Supercharge Your Business
Using TikTok videos on your site is just the first step. The big win comes from mixing this robust content plan with a smooth affiliate program.
This can supercharge growth for your business. And AffiliateWP, with its strong security and easy-to-use features, is the perfect choice for any business wanting to grow its revenue and conversions.
To help you on your journey, check out these simple guides:
Ready to take your business to the next level?
Get AffiliateWP today and spark up your marketing game!