8 Trending Digital Products to Sell in 2023 (+ How to Grow Sales)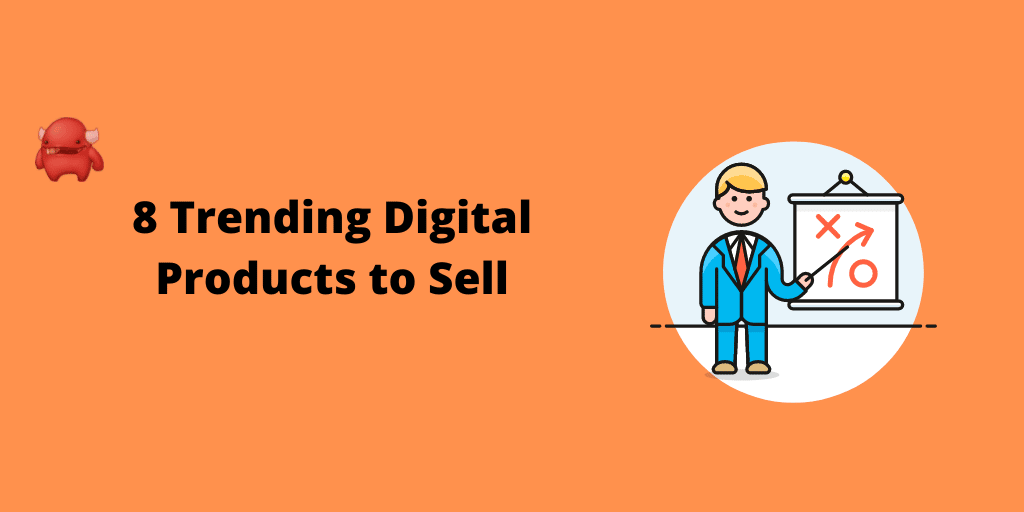 Can these trending digital products add another lucrative revenue stream to your business?
Sometimes the hardest thing about digital marketing is turning your hard work into consistent revenue. Physical products just aren't feasible for many online businesses, ad revenues are minimal, and other streams just seem too complicated?
Don't worry, there are still lots of ways to grow your revenue and these trending digital products can help.
What are Digital Products?
We're going to give you a slightly vague definition here, and the reason is, digital products can be virtually anything you want them to be.
So, let's go with this, digital products are assets (generally stored in a file or shared online) that can be sold over and over again without the need to replenish inventory. Right there, you can begin to see why they're so popular.
You create a digital product once and then you can sell it a million times over.
Also, when there's no limit to what you can create with your product, it turns out you can build some pretty cool things that people absolutely love. Take the music streaming service Spotify for example, it has over 180 million premium subscribers.
If you sell 180 million footballs, you have to manufacture 180 million footballs, ship them to your warehouse, store them, and then ship them to your customers individually. When a company like Spotify sells a digital product, they don't have any of these worries.
They simply have to focus on creating a great product and then maintaining and improving it.
This makes digital products extremely attractive to sell, but what are some of the trending digital products you should be looking at?
How can You Sell Digital Products?
Creating a product (physical or digital) is one thing, but understanding how to sell it is another. Virtually everyone will agree that selling is hard (if it wasn't, we would all be millionaires), and if you don't have experience, the terms digital and sales can both be daunting.
Fear not, these trending digital products have a low barrier to entry, and you can start selling many of them with little technical knowledge.
No coding, and simple setup? Listen in!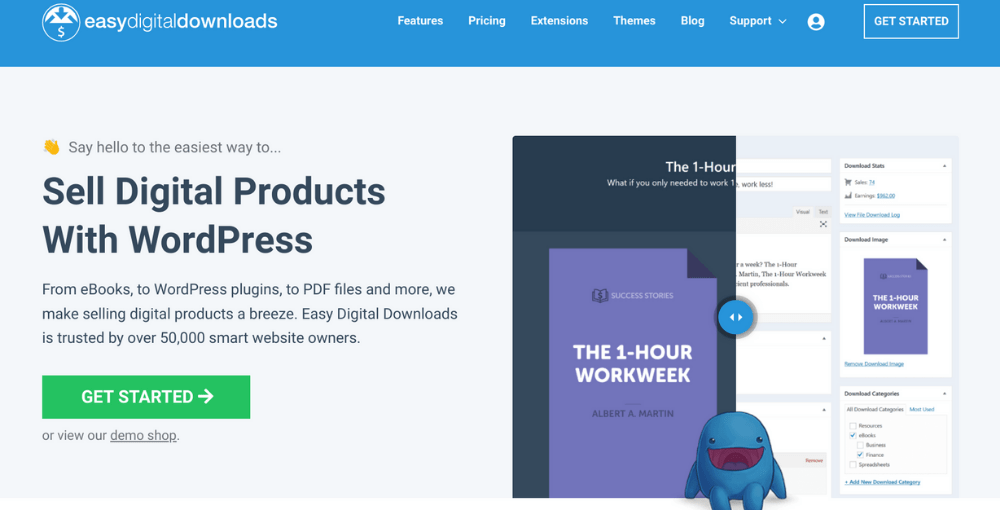 If you're using a WordPress website (which 40% of the web runs on), then you can turn your site into an e-commerce store for digital downloads for free. All you've got to do is download Easy Digital Downloads' (EDD) WordPress plugin and follow these simple steps.
Over 50,000 smart website owners are using EDD to sell digital products, and it's the most effective way to turn your ideas into actual sales.
Bonus Tip: When we see the word digital we tend to think about technical elements, but you've got to remember this is still sales and marketing. Aesthetics matter, so make sure you're building beautiful, highly optimized landing pages for all your digital products. The quickest and easiest way to do this (again without the need for technical knowledge) is with SeedProd's drag and drop WordPress website builder.
8 Trending Digital Products You Should Sell
OK, so we've talked about how you sell them, but what are the trending digital products you should be looking at?
While some of these products might require niche skills, others can be perfected by anyone.
1. Documents
Let's start with perhaps the most simple digital product you can sell: a document.
You might be wondering how you can create value from a single document, but you absolutely can. It all depends on the knowledge you have to offer.
For example, if you're an incredible trader, you might create a monthly document of your top trades for the month. If you write amazing horoscopes, then you might create detailed horoscopes for each star sign.
The theme here is that there is no limit. It's about matching the skills you have with what your target audience is looking for.
2. eBooks
eBooks are something of a classic when it comes to trending digital downloads, they never go out of fashion! Books don't go out of fashion so why would eBooks?
The principle is the same as with documents, how can you use your knowledge to give people the information they're looking for?

We live in an age of content marketing where the internet provides a lot of high-quality information for free, but people are still willing to pay for an eBook because:
It brings lots of information together in one place
People identify with your brand and want a consistent experience
It saves time and cuts down their learning curve
Of course, that's only the tip of the iceberg because we're talking about informational eBooks. You can just as easily write and sell an eBook for entertainment.
Plenty of people do, with over 191 million eBooks being sold in the US each year.
3. Photography
We live in a visual world. Just imagine if you read this blog and didn't see any images, it would feel a little strange! That's probably why bloggers and website owners are some of the biggest consumers of online photographs.
There's a massive market for this trending digital download, and it's not just limited to us content creators. You can sell all sorts of photos online:
Stock photos
Drone photos
Event photos
Backgrounds
Portraits
Many more
You may want to deliver some of these as physical copies, but you'll also want to provide a digital version, so how do you deliver this efficiently? Easy Digital Downloads is your answer.
4. Graphics and Digital Art
It's not a big leap from photography to our next trending digital download: graphics and digital art.
Digital art is getting a ton of attention at the moment with the rise of NFTs (non-fungible tokens), but even away from this somewhat confusing phenomenon (for many of us), graphics and digital art are becoming more and more popular.
Again, just look at the websites you interact with. How many of them use cartoon-like graphics on their landing pages and in their copy? This is big business, and it makes for an excellent digital product.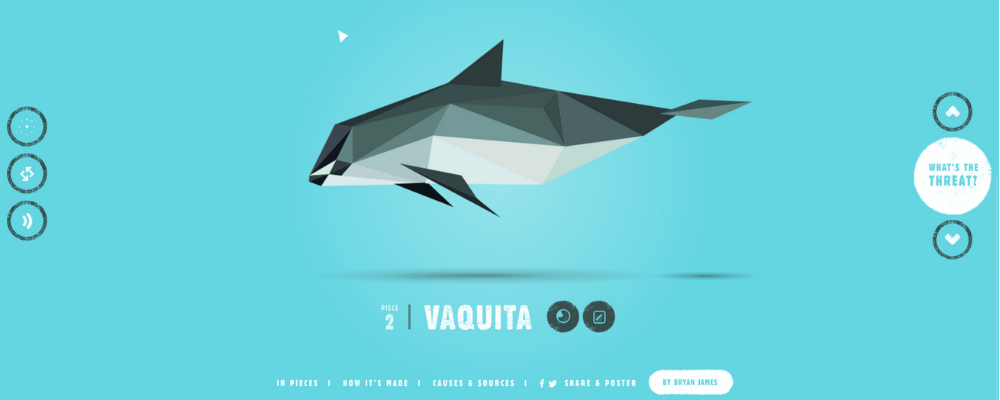 If you've got the skills, then you've got the ability to create your own product and sell it without third-party websites taking a cut of your profits.
5. Music and Audio
What would the world be without music? We hear music so often that sometimes it doesn't even register in our minds.
Think about when you're wandering through the supermarket: there's always that background music that you tend to screen out. When you're sitting in a restaurant, when you're watching an ad, waiting to check-in at a hotel – there's always music.
All of this music comes from somewhere, why not from you (if you're musically inclined of course).
It's not just music people want to hear either, it's audio in general. Going back to Spotify, it's just another example that you don't need fancy visual effects to hold people's attention: podcasts are as popular as ever.
In fact, podcast listeners have grown by 29.5% in 3 years.
With this growth, there are plenty of platforms where you can sell your music or audio, but sometimes the most effective place is on your own website.
6. Video
Let's think about this statistic: YouTube is the second biggest search engine in the world, what does that tell us? We love video, it's as simple as that.
One reason why publishers love video is that it conveys the message much more efficiently than written text. Viewers of video retain 95% of the message, compared to 10% when read in text. That's powerful, and it also makes for a trending digital product.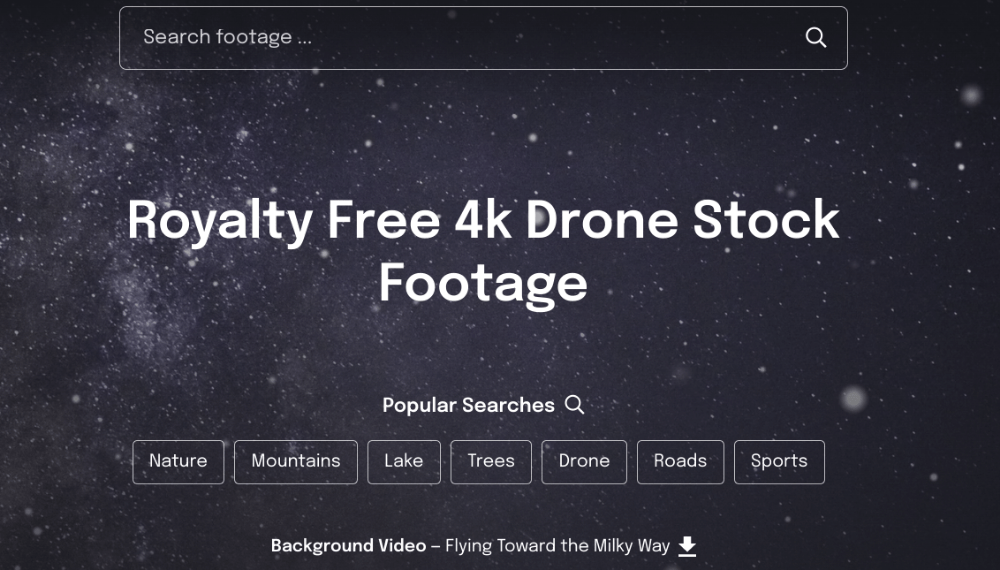 Like photography, you can create and sell videos in many different forms:
Online training
Stock footage
Drone footage
Video game reviews
Special effects templates
Many more
Once you've made your video product, you can sell it over and over again, you've just got to set up the delivery mechanism.
7. Software + SaaS
Many of the most well-known trending digital products are software and SaaS (Software as a Service). Just look at our product, it's software that you download.
Whatever niche you look at today, there will be examples of digital products that are either software or SaaS. Think of products like:
HubSpot
OptinMonster
G Suite
AWS
Xero
Shazam
These brands have leveraged digital products to grow their businesses exponentially. Software has its own challenges, but it doesn't have many of the limitations of physical products.
8. Courses
Let's finish with another staple of trending digital products: courses.
The market for online learning materials has gone stratospheric in recent years. By 2026, the market is expected to be worth over $457 billion, that's a lot of people learning online!
Some of that will be traditional education, just in an online format, but a lot of it won't be. It will be people learning to knit, how to write the perfect copy, what opening move to use in chess; the list is endless.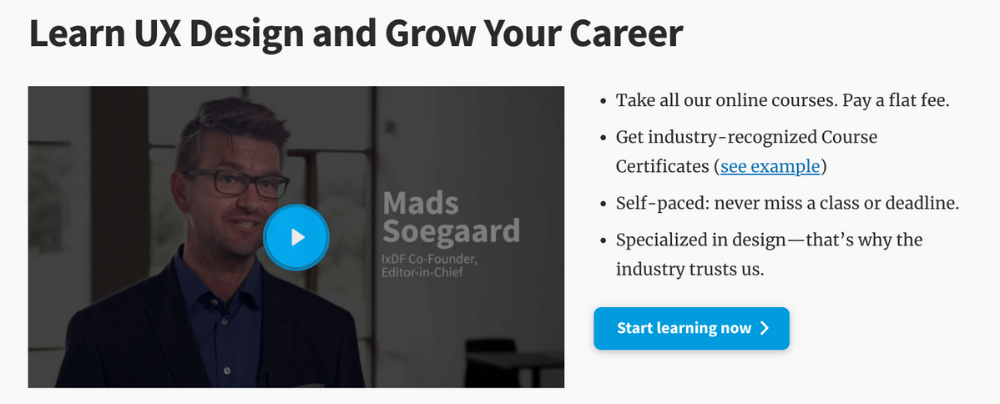 It comes back to one of the early points we discussed: what can you offer that your audience is looking for?
Digital products give you the opportunity to use your skills to answer this question.
Affiliates Love Digital Products
We promised we'd give you some tips on how you can increase sales of your digital products, and here it is.
Affiliates love digital products! They're attracted to them for many of the same reasons you are. Namely, they're a great way to meet their audience's specific needs.
No matter what niche you're in, there will be high-quality publishers talking about the exact things you are. All of them are looking for new ways to increase their revenues, and your digital product might just be exactly what they need.
It couldn't be easier to set up your own affiliate marketing program for your digital products.
AffiliateWP plugs into your Easy Digital Downloads account to start tracking referrals immediately. This allows you to put together an army of affiliates around the world to sell your digital product and grow your revenue.
All you've got to do is create a killer affiliate program landing page and start finding the right affiliates.