How to Add Affiliate QR Codes to Your Program (Step by Step)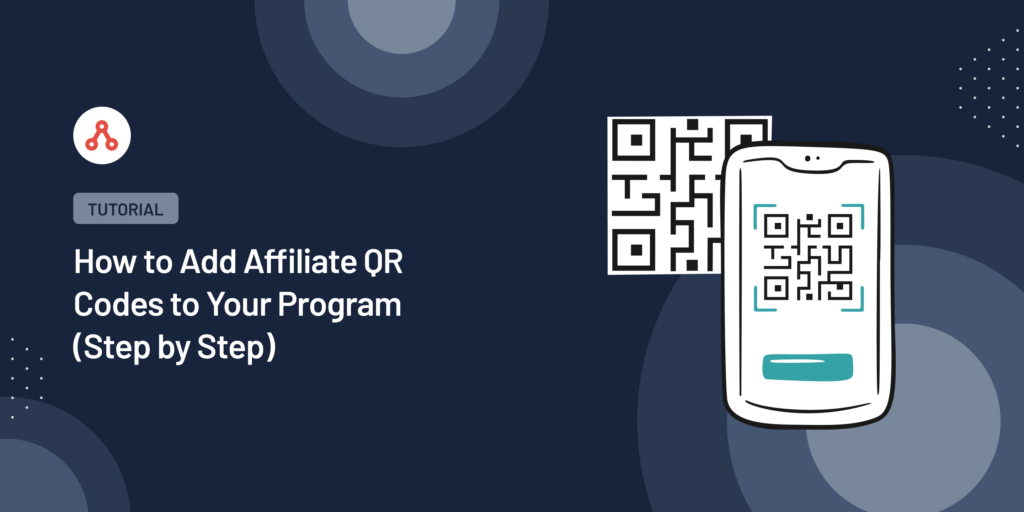 Want to add affiliate QR codes to your program?
As we're going to show you, it's actually incredibly simple.
Let's take a look at how you can add QR codes to your affiliate program.
Why are Affiliate QR Codes a Beneficial Feature?
QR codes have started to pop up everywhere.
In fact, they're almost making the centuries-old restaurant menu obsolete!
It's clear then that consumers enjoy interacting with QR codes, so how come we don't see them used in affiliate marketing very often? Well, there's no reason why we shouldn't, and we want to change that.
Affiliate QR codes are awesome tools, and we're going to show you why.
One of the best uses (among many QR code benefits) is to connect the physical and digital worlds.
In the past, it's been very difficult to track results on campaigns like direct mail. You'd have to offer a discount code and track how many times the code was used, but there are lots of inaccuracies with this.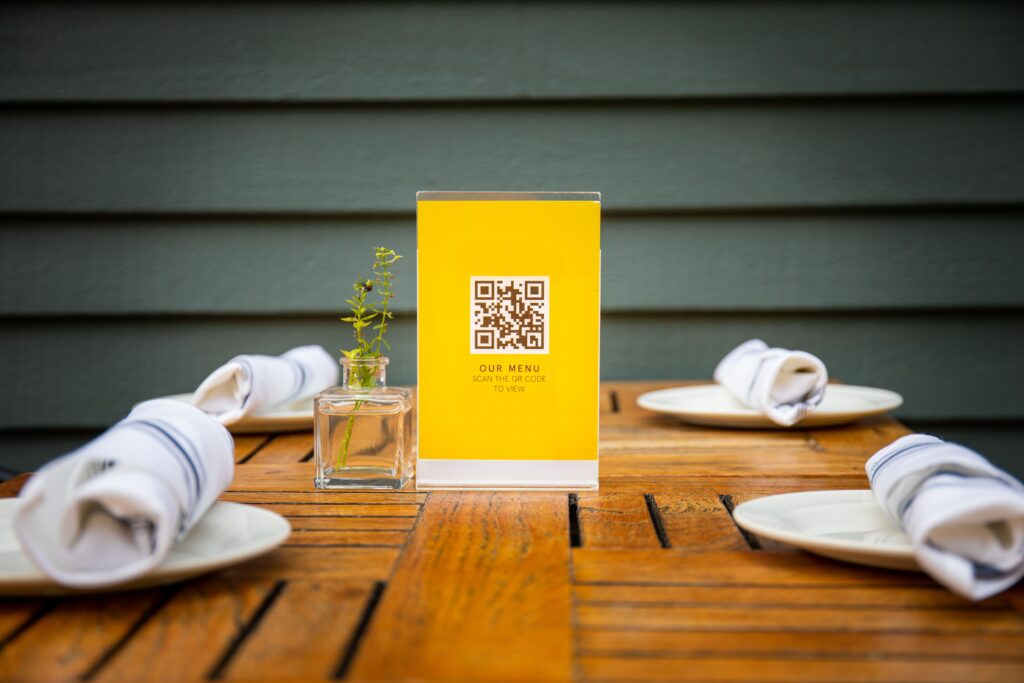 Affiliate QR codes make it incredibly easy for people to see an offer "in the real world" and follow it through to the "online world" while still assigning attribution.
Let's go back to our restaurant scenario.
Customers are already accustomed to scanning QR codes, so what if you added an affiliate QR code, say to promote your meat supplier? With affiliate QR codes, you can provide that link from something physical like a wall sign, directly to a merchant's website.
The benefits of affiliate QR codes don't end there though. They're also:
Easy to use
Ideal for promotions
Simple to track
Mobile-friendly
Fun to use
There are so many scenarios where affiliate QR codes can be useful, so let's show you how to set them up.
How to Generate Affiliate QR Codes
Affiliate QR codes might seem complicated but they're actually incredibly easy to set up.
We're going to walk you through the steps and allow your affiliates to start promoting your products with QR codes.
Here's what we're going to look at:
Install AffiliateWP
Activate the QR Codes addon
Affiliates create QR codes in their dashboards
It really is as simple as that, so you have every reason to start offering QR codes to your affiliates.
Step 1: Install AffiliateWP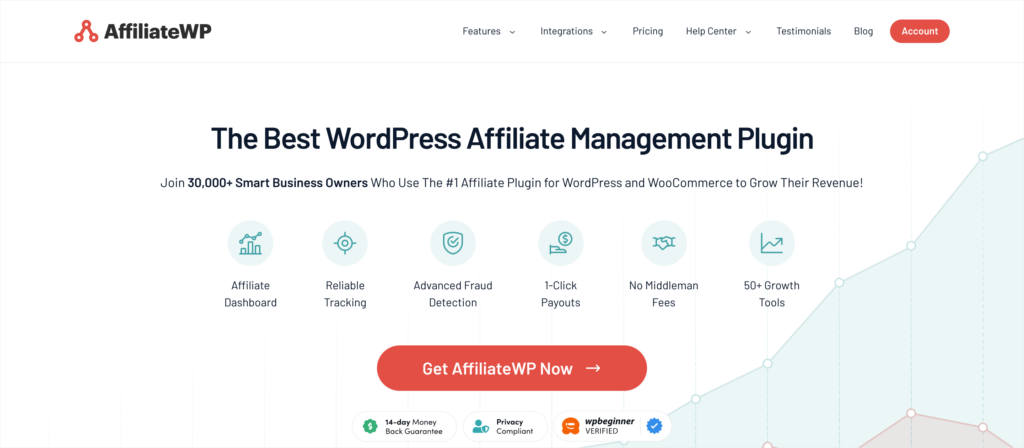 AffiliateWP is the best affiliate management plugin for WordPress.
It makes it incredibly easy to set up your own affiliate program and allows you to effortlessly manage affiliates, all from your WordPress dashboard. Even better, it's got some amazing growth tools like affiliate QR codes.
To get started, head to the pricing page and choose the plan that best fits your needs. QR Codes are available on all plans, but the Professional plan also gives you access to some brilliant pro addons.
Once you've completed your purchase, you can set up your affiliate program in under 10 minutes by opening the setup wizard. Just go to your AffiliateWP Settings and click Launch Setup Wizard at the bottom of the page.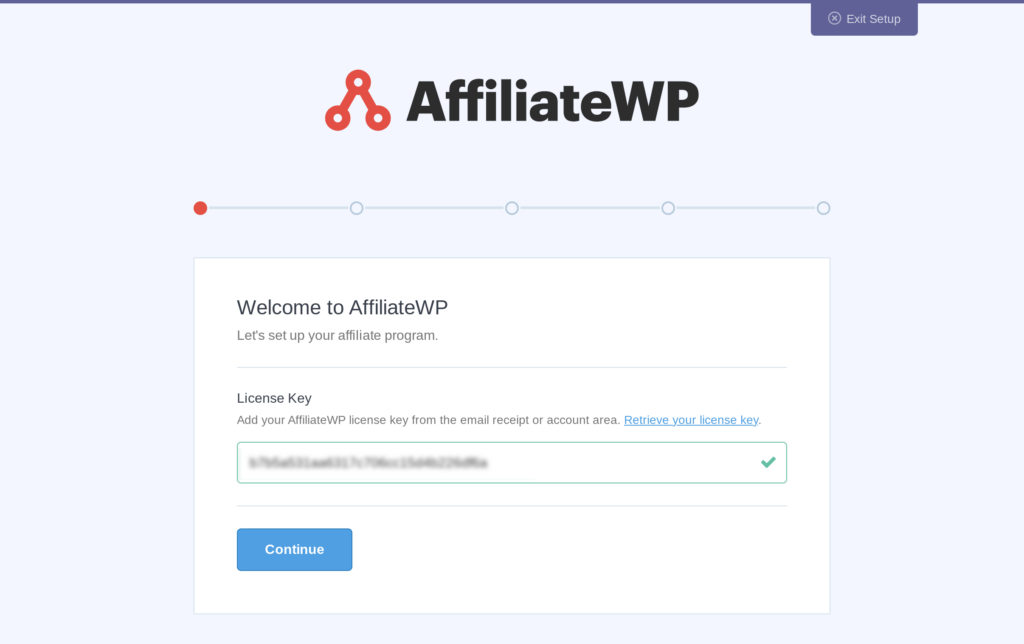 The setup wizard will help you sync your products, courses, and forms, and also set your affiliate commission. Once you've completed all the steps, your program will be live, and you'll be able to set up affiliate QR codes.
Step 2: Activate the QR Codes Addon
If you thought setting up your own program was easy, then wait until you see how easy it is to activate QR Codes!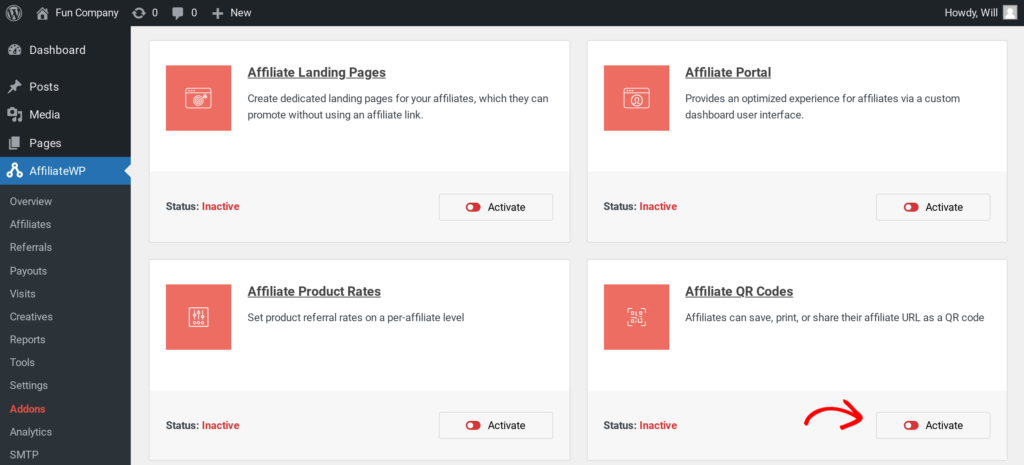 Just go to the AffiliateWP Addons page and look for the QR Codes Addon. Click the toggle button next to Install Addon and it will automatically install and activate. If you ever want to deactivate the addon, then just return to this page and hit the toggle button again.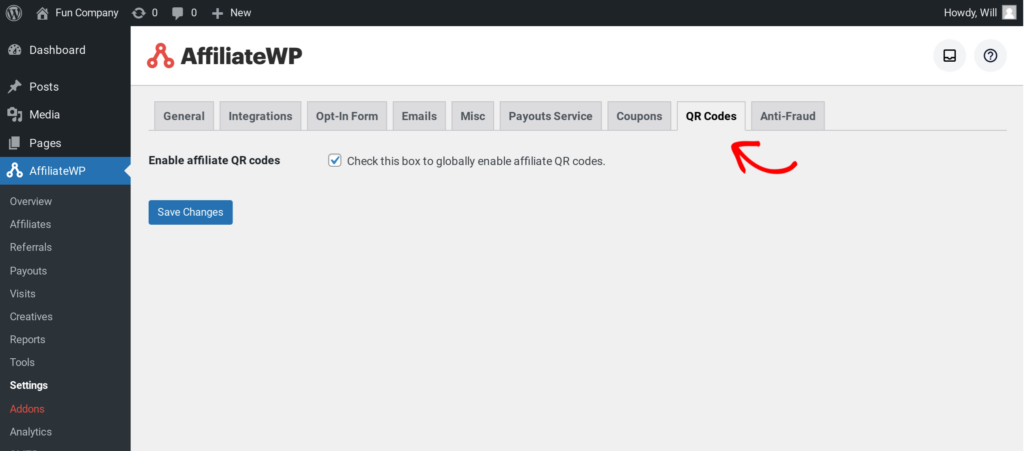 Now head back to your AffiliateWP Settings page, and you'll see a new tab at the top titled QR Codes. Click on the tab, and you'll see a check box asking you to Enable Affiliate QR Codes. Just check the box and click Save Changes, and your affiliates will be able to access affiliate QR codes.
Step 3: Affiliates Create QR Codes in their Dashboards
Once you've activated the QR Codes addon, your affiliates will be able to generate affiliate QR codes from their dashboard.
When you complete the setup wizard, AffiliateWP will have created an editable WordPress page titled Affiliate Area. This is where affiliates sign up for your program and log in to their affiliate dashboard.
You'll receive notifications whenever an affiliate signs up for your program and you can accept or reject their application from the Affiliates page. Once an affiliate has signed up, the Affiliate Area page will turn into a dashboard where they can generate links, affiliate coupons, and more.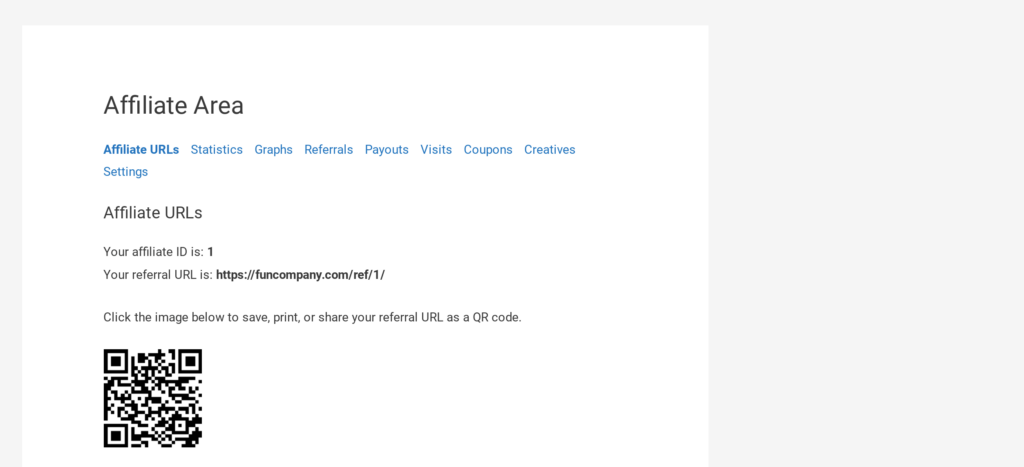 Now that you have QR Codes enabled, they'll also have their own personal QR Code they can use to promote your products. When they click on the QR Code, a new page will open where they can download their code, ready to be used wherever they would like.
Note: Remember that if you want affiliates to use a certain feature then you've got to make sure they're aware of it. Use your affiliate onboarding to show affiliates how to use QR codes, and show them the benefits.
Now Boost Affiliate Clicks Even Further
Affiliate QR codes are an awesome tool to help you get more clicks, so what other features can help you do the same thing?
If you've got the AffiliateWP Professional license, then you've got tons of tools to choose from, but there's one, in particular, that's great for boosting click-through rate (CTR).
This pro addon allows your affiliates to create their own branded coupon codes. It works amazingly well on social media and in email marketing, helping your affiliates to stand out from the crowd. You're in control of the value of the coupon, but your affiliates get to add their personality to the actual marketing material.
You've given your affiliates a great tool with QR Codes, now it's time to take it a step further with Vanity Coupon Codes!
Effortlessly Add QR Codes to Your Affiliate Program
It's surprisingly simple to add QR codes to your affiliate program, and it's something you should definitely consider.
QR codes are so popular for a reason, so it makes sense to allow your affiliates to benefit from them.
Looking for even more ways to take your affiliate program to the next level?
We've got you covered!
Now there's only one thing left to do.