How to Create Affiliate Leaderboards in WordPress (The Easy Way)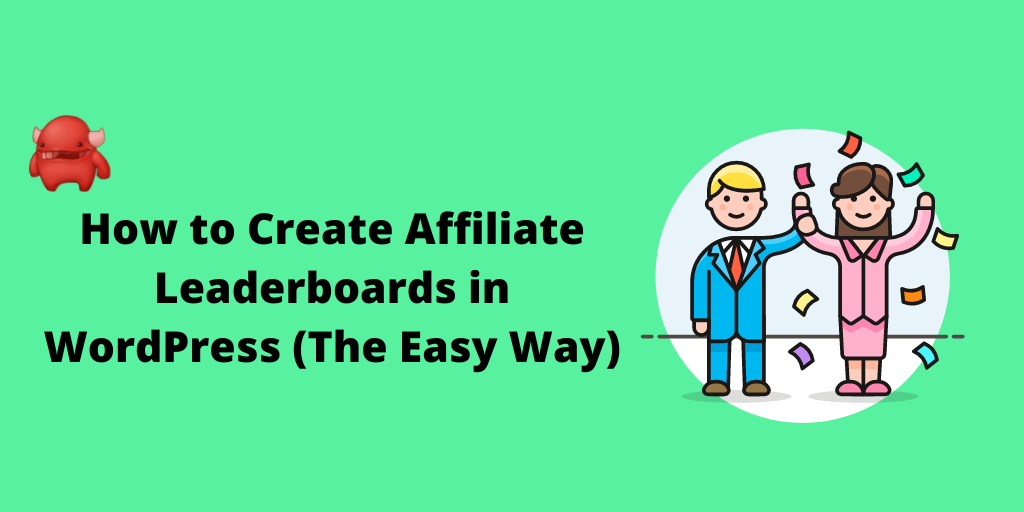 Need to add affiliate leaderboards to your website?
We're going to show you exactly how to set up an affiliate leaderboard and add it to any WordPress page.
It's easy to do, and it can help attract new affiliates as well as keep your existing ones engaged.
Let's take a look at how to set up affiliate leaderboards (the easy way).
Boost Affiliate Motivation and Engagement with Leaderboards
Keeping affiliates motivated and engaged is an important part of running an affiliate program.
There are an endless number of affiliate products for affiliates to promote, so how do you make sure they choose yours? Of course, one of the most important things is your ability to sell your product and offer a good commission.
However, it goes much deeper than this.
Affiliates also seek recognition, praise, and challenges; it's the way humans work.
An easy way to provide all of these is with affiliate leaderboards.
When you showcase your top earners' performance on your site, it gives affiliates an idea of what's possible and spurs them on to achieve more. That sense of competition can be extremely powerful, providing affiliates with extra motivation and keeping them engaged with your program for longer.
And guess what?
We've made it incredibly easy for you to add affiliate leaderboards to your affiliate program.
How to Set Up Affiliate Leaderboards in WordPress
Let's take a look at how you can effortlessly set up an affiliate leaderboard that runs on autopilot.
Here's a quick overview of the steps:
Install AffiliateWP
Add the free Leaderboard Addon
Add an affiliate leaderboard to your sidebar
Add an affiliate leaderboard to any WordPress page
If your affiliate program already runs on AffiliateWP then skip ahead to step 2. If not, then follow the guide through, and you'll soon have an active affiliate program complete with affiliate leaderboards.
Step 1: Install AffiliateWP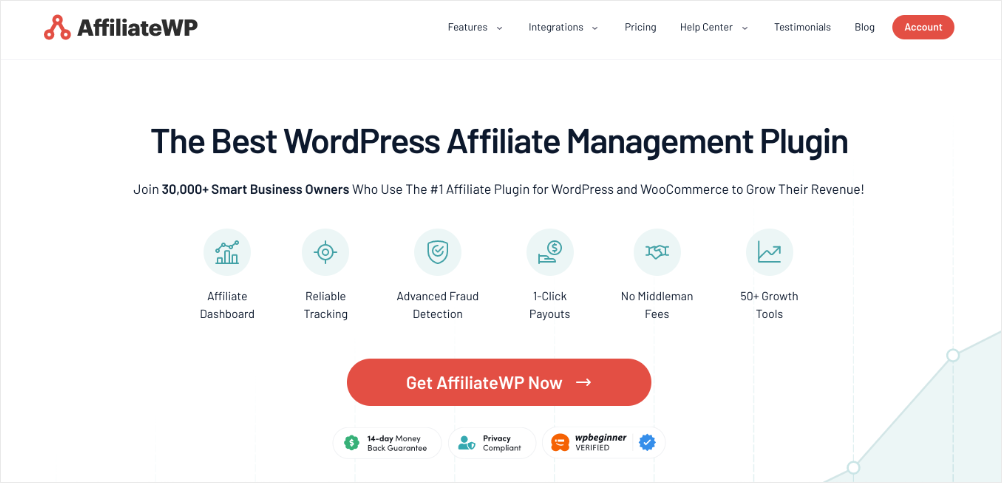 AffiliateWP is the best WordPress affiliate management plugin.
The best part is it's incredibly easy to set up, with a smart setup wizard that will get you up and running in just 5 minutes!
It syncs with all your favorite WordPress software and gives you powerful features to bring your affiliate marketing strategy to life:
WooCommerce
Easy Digital Downloads
MemberPress
PayPal
Stripe
And many more…
Head to the pricing page, choose the plan that best fits your business's needs, and then you're ready to go!
Just follow these simple instructions to install the software, and then we can take a look at adding affiliate leaderboards.
Once you've activated your license, head to your AffiliateWP settings and click the Launch Setup Wizard button at the bottom of the page. Follow the simple steps to integrate your products, and set the basic details of your program.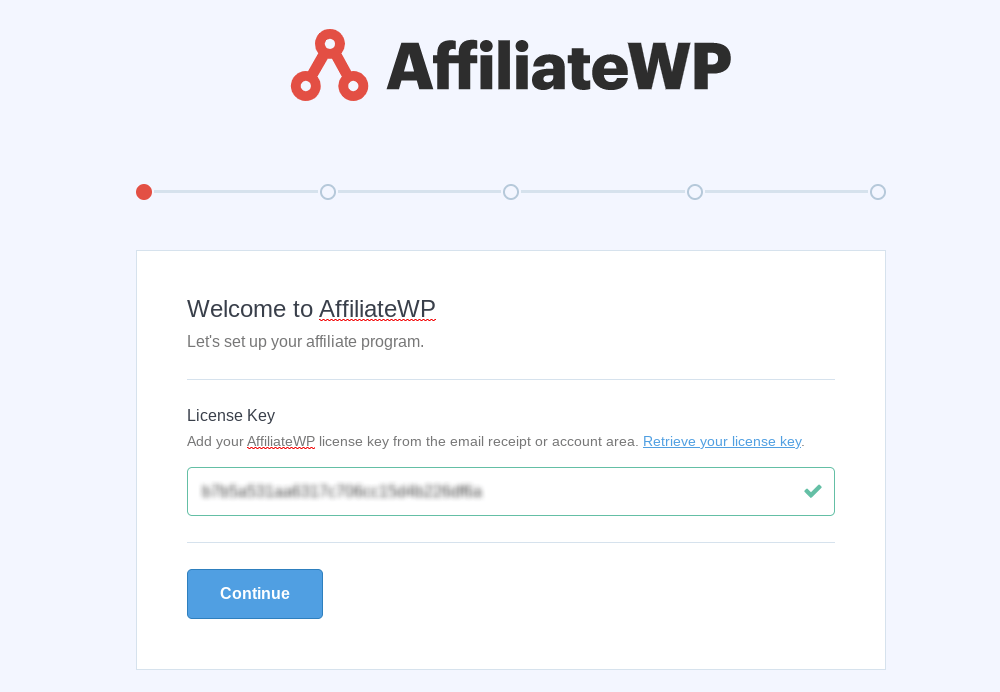 That's it, you're affiliate program is now live.
Step 2: Add the Free Leaderboard Add-On
To add an affiliate leaderboard to your site you need to download the free Leaderboard addon.
Select the AffiliateWP Addons page in your WordPress admin and scroll down until you see the Leaderboard addon. To install and activate the addon just toggle the button.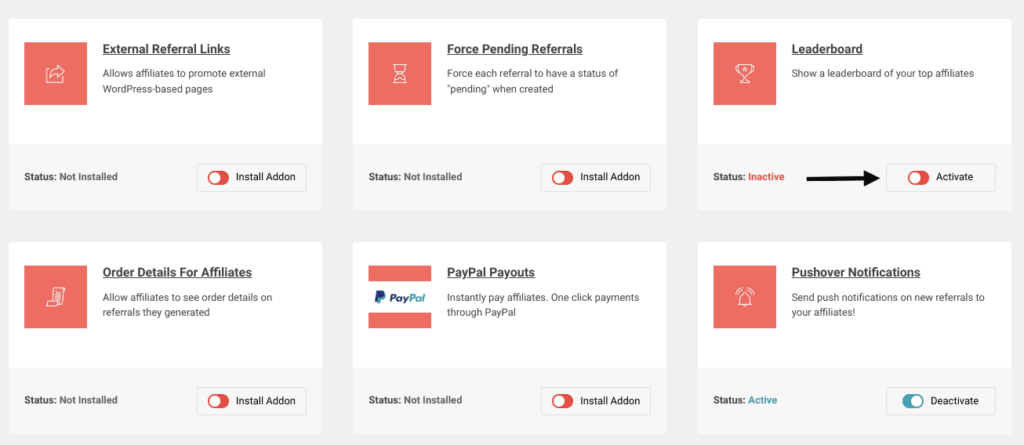 The leaderboard addon will be automatically installed, and ready for you to use.
Step 3: Add an Affiliate Leaderboard to Your Sidebar
The quickest way to add an affiliate leaderboard to your website is with our sidebar widget.
In your WordPress dashboard, hover over Appearance in the left sidebar and click Widgets.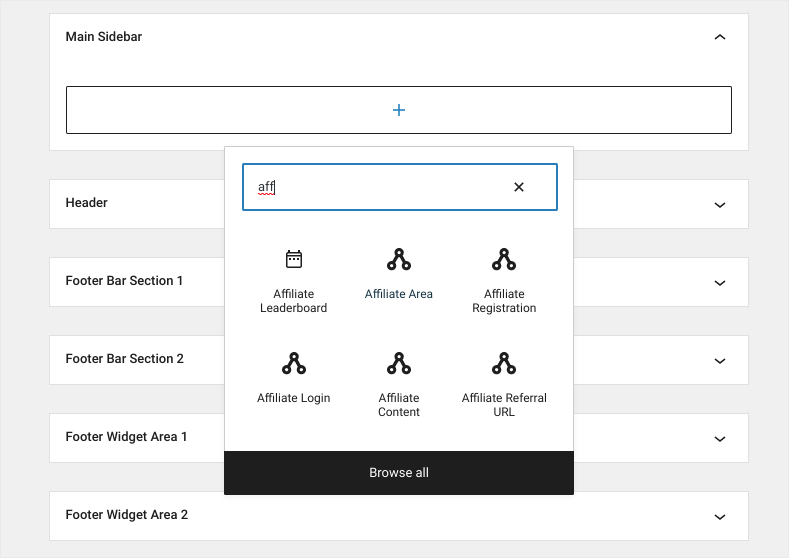 You'll see different areas of your site listed with a dropdown arrow to the right. Click the arrow and then hit the + button. This will bring up a list of widgets you can add to your sidebar.
Start typing "affiliate" and you should see Affiliate Leaderboard.
Once you've added your affiliate leaderboard to your sidebar, you can decide what information to display.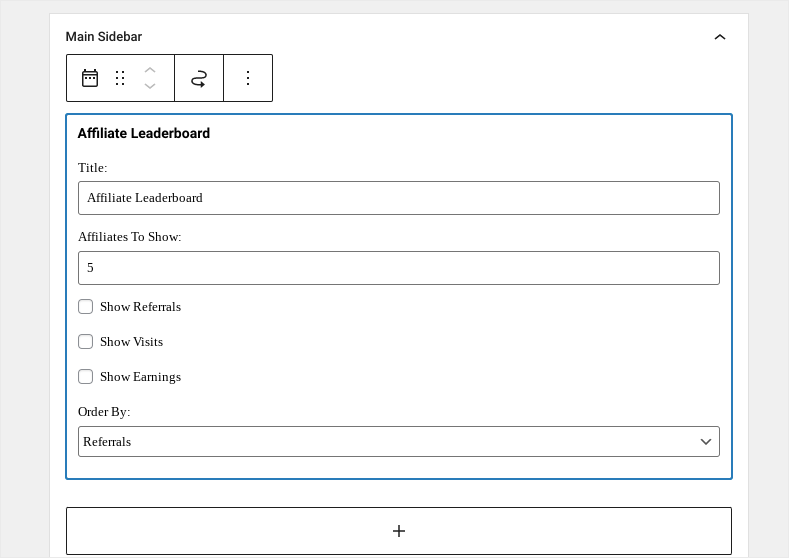 Click the dropdown icon and edit:
The title of your leaderboard
How many affiliates to show
What metrics to display (visits, referrals, earnings)
How you want to order the results
Now click the Manage with Live Preview button in the top left corner, and you should see an example of what your affiliate leaderboard looks like.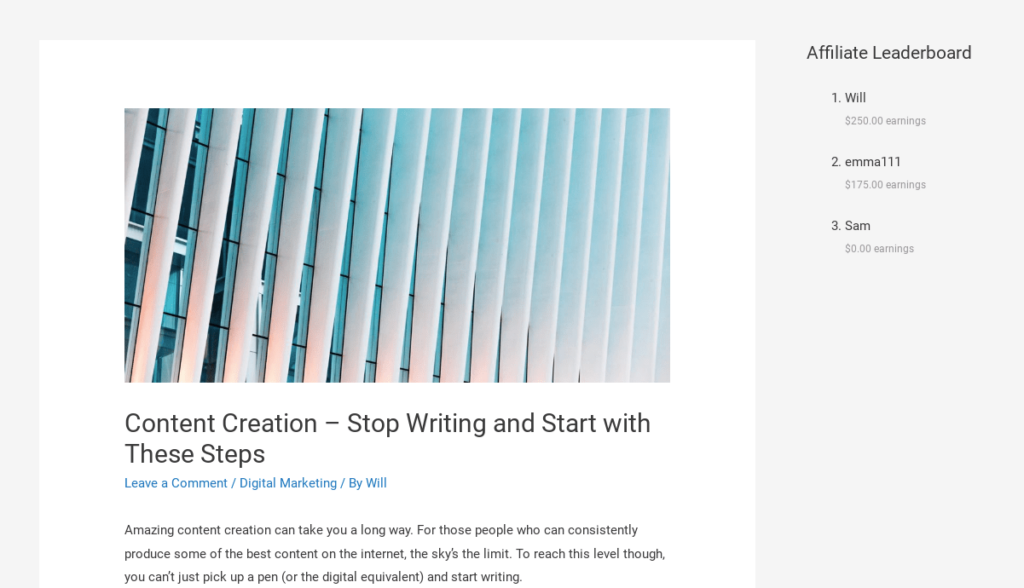 If you're happy with how it looks, then just return to your dashboard.
Step 4: Add an Affiliate Leaderboard to Any WordPress Page
You can add an affiliate leaderboard to any WordPress page using either a shortcode or the Widget you set up in the previous step.
In your page builder, add a new block and search for the Affiliate Leaderboard widget. You can then insert the widget anywhere on your page, and edit the information you display by clicking the block.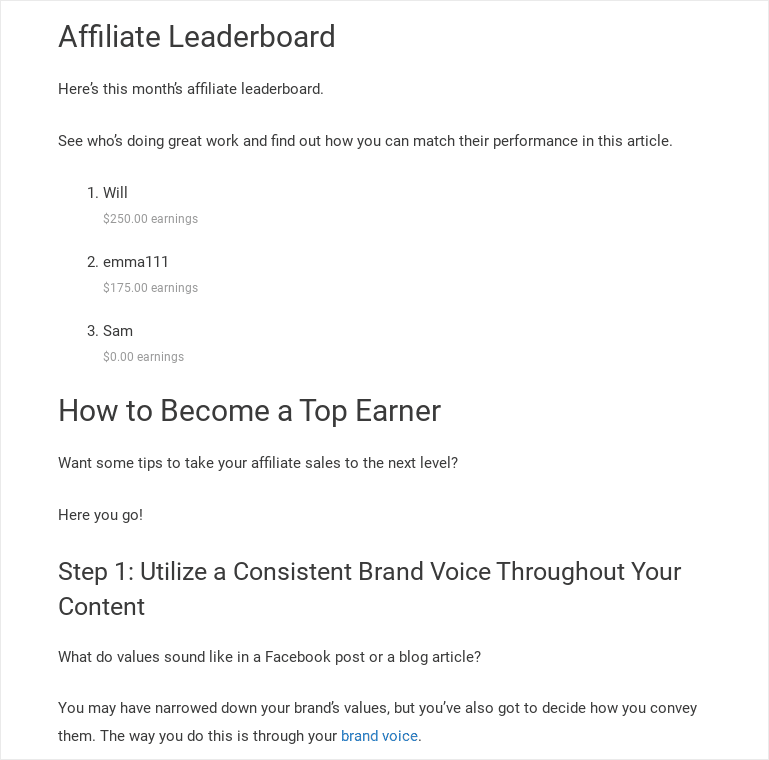 Alternatively, you can add a leaderboard on pages and posts by using a shortcode.
These are simple to create and allow you to easily customize the information you display.
Check out the shortcodes in this guide, and add them anywhere in your content.
Just select the shortcode block in your page builder and paste your code.
Ramp Up Your Incentives Even Further
Affiliate incentives shouldn't just be about commission.
There's a lot more you can do on top of your commission to keep your best affiliates happy. Leaderboards are a great example of this – they're pretty simple but they get your affiliates' competitive juices flowing!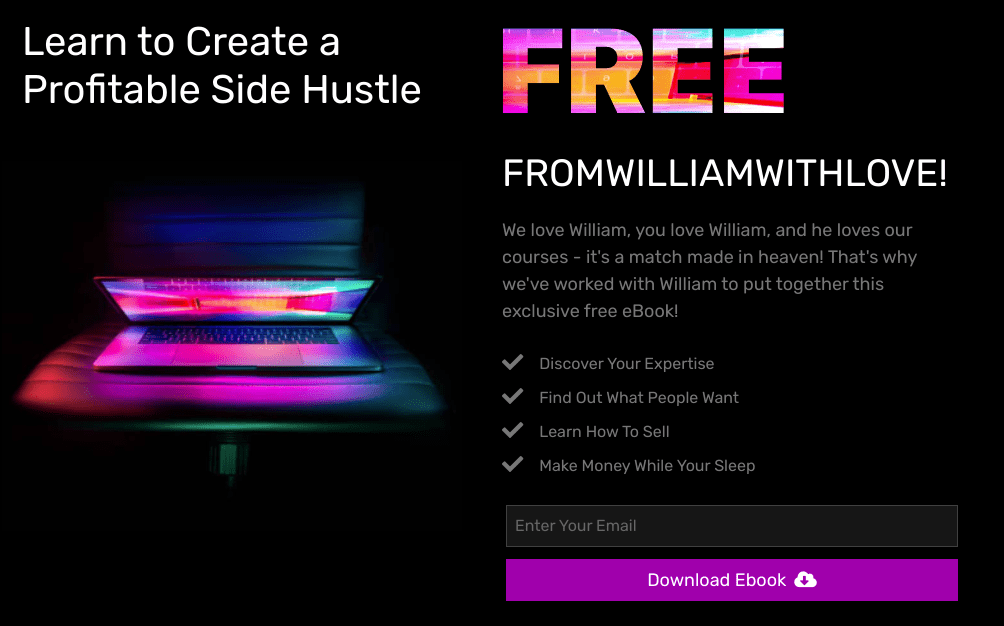 We've also got some other great ways for you to reward your affiliates, and they're well worth exploring.
Tiered Affiliate Rates: Offer increasing commissions the more sales an affiliate makes.
Personalized Landing Pages: Create affiliate landing pages that are tailored to individual affiliates.
Giveaways: Set up a giveaway with RafflePress and give affiliates entries when they complete certain actions like sharing a post, liking a YouTube video, or any number of actions.
There are lots of creative ways to offer your affiliates more incentives, and it can have a huge impact.
Use Your Affiliate Leaderboard to Grow Your Program
Affiliate leaderboards are incredibly easy to set up and they can make an important difference to your success.
We've also got some more awesome tips to help take your affiliate program to the next level:
Now you know how to set up affiliate leaderboards, all that's left to do is get started with AffiliateWP.