Best Affiliate Plugin for MemberPress 2022 (+ Quick Set-Up Guide)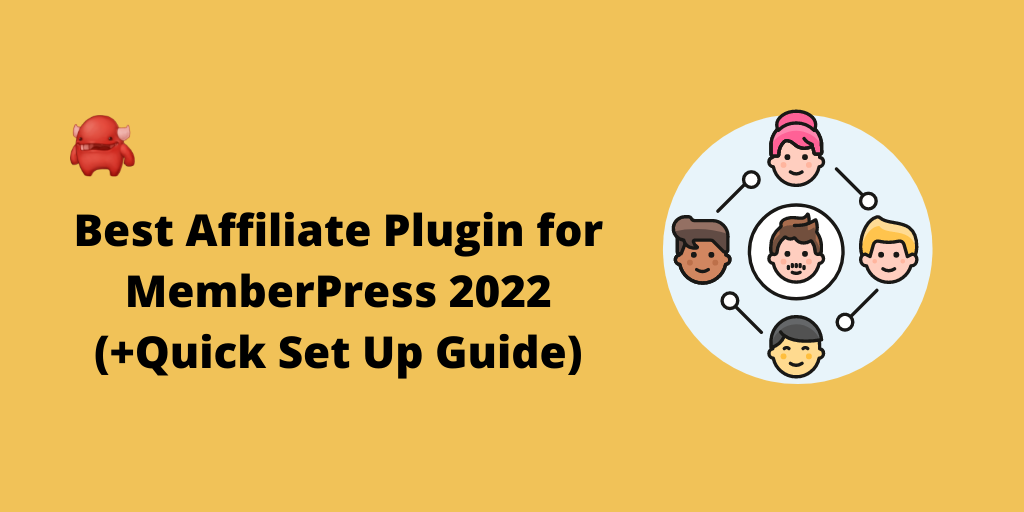 Looking for ways to grow your membership website?
With the best affiliate software for MemberPress, you can do exactly that, all while reaching new audiences and boosting sales.
The market for Learning Management Systems (LMS) like MemberPress is booming, and there are huge opportunities out there for membership websites. With opportunity comes competition though, so now is the time to establish yourself, and affiliate marketing could be just what you're looking for.
AffiliateWP has helped over 30,000 business owners create a new revenue stream, and as the best affiliate software for MemberPress, it can help you do the same.
What is MemberPress?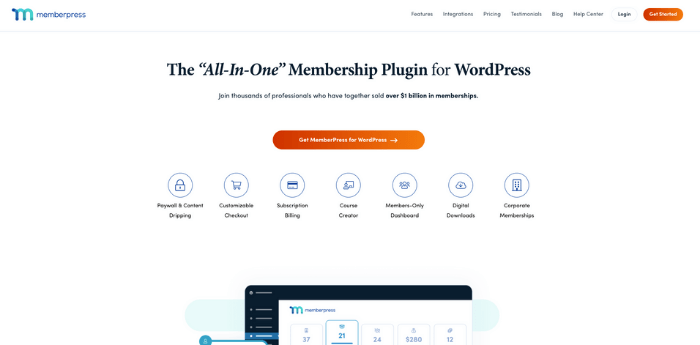 MemberPress is a popular tool that allows you to build a WordPress membership site. Its software seamlessly syncs with your WordPress website to create members-only content, sell online courses, and easily facilitate digital downloads.
To help you monetize your membership program, MemberPress offers lots of useful features:
Paywall Power: limits certain content to members
Online Courses: a learning management system (LMS)
Community Building: areas where members can communicate
Drip Content: release content gradually through a drip-feed
Payment Gateways: easy to set up payment options
Affiliate Marketing: powerful affiliate plugins
The MemberPress platform has helped WordPress websites sell over $1 billion in memberships, but it's not the only option out there. Other software like Easy Digital Downloads, LifterLMS, and LearnDash offer stiff competition, but MemberPress is certainly one of the preferred options in this sphere.
MemberPress is a great option for building your membership website, but what about when it comes to marketing your new program? This is where the affiliate marketing integrations can be extremely useful, and (in our humble opinion), AffiliateWP is the best affiliate software for MemberPress.
MemberPress Pricing:
Basic: $179/ year
Plus: $299/ year
Pro: $399/ year
Why Choose MemberPress?
One of the main functions of websites is to provide valuable information to their target audience. As much as they're there to sell products and services, they're also there to inform and entertain.
In the past, this function was performed by newspapers, magazines, and books (it still is, but the internet is now a big player too), all things you would have had to pay to use. Today, most websites are providing extremely valuable information free of charge.
Of course, for many sites, this is part of their strategy to help sell their products or services, but what about sites where the content is the product? These websites still need to find revenue streams, and with MemberPress, their content can become a major source of income.
You can see examples of this on websites like The New York Times, which requires you to create an account to read articles, or Medium, which limits non-members to three premium articles a month.
If your content is valuable enough, then there's nothing stopping you from doing the same. With MemberPress you can create a membership program with a variety of features to help monetize your content.
Affiliate Marketing and Membership Sites
MemberPress gives you an excellent platform to build a membership program on your WordPress website, but how are you going to market it?
One of the most popular marketing strategies for online businesses is content marketing, but if you're reserving your very best content for members, then this might limit your potential. There's no need to worry though because, with the AffiliateWP integration for MemberPress, you can utilize the power of other publishers' content to sell more of your own memberships.
Affiliates love membership programs because they tend to offer something we all crave: recurring revenue. Each month your members pay their subscription, the referring affiliate gets a small commission, and this brings a level of stability to your affiliates' earnings.
If you've got a great membership program, then affiliates are going to want to get involved, but you also need good affiliate software to maximize your program's effectiveness.
That's where we come to the question of the best affiliate software for MemberPress.
AffiliateWP: The Best Affiliate Software for MemberPress
AffiliateWP is the best affiliate software for MemberPress because it's not just there to create an affiliate program for you.
Yes, it's extremely simple to set up, and integrates with MemberPress in just a few clicks, but what it's really about is growing your business. To do this, it offers the key features you need to attract affiliates and empower them to sell your products.
As you know, making sales online isn't easy. To help your affiliates help you make more sales, you want to be able to effortlessly share your experience, knowledge, creatives, and tactics. Too often affiliate marketing software simply gives you and your affiliates the bare basics, and this is going to hold back your sales.
Here are some of the features that help make AffiliateWP the best affiliate software for MemberPress:
Unlimited affiliates
Unlimited payouts (there's no limit to what you can do)
Unlimited creatives
Real-time reporting
Complete integration with powerful WordPress plugins (WooCommerce, WPForms, and WP Simple Pay to name a few)
Affiliate area for affiliates to measure KPIs
Customizable emails 
Flexible commission structures
Integrated payouts service
World-class support 
Creating an affiliate program is one thing, the real challenge is turning it into a revenue earner, and that's what these features are aimed at. We believe AffiliateWP is the best affiliate software for MemberPress because of its focus on the ultimate goal (getting you more sales), and many of our users agree.
Pricing:
Personal: $149.50 for the first year rising to $299/ year thereafter
Plus: $199.50 for the first year, rising to $399/ year thereafter
Professional: $299.50 for the first year, rising to $599/ year thereafter
Setting Up AffiliateWP for MemberPress
It's possible to set up AffiliateWP and connect your program to MemberPress in eight simple steps. It couldn't be easier to set up your affiliate program in just a few minutes.
Step 1: Choose a Plan
AffiliateWP offers three different pricing plans, each of which gives you access to the MemberPress integration. The main differences are the number of sites each plan works on and access to pro-add-ons.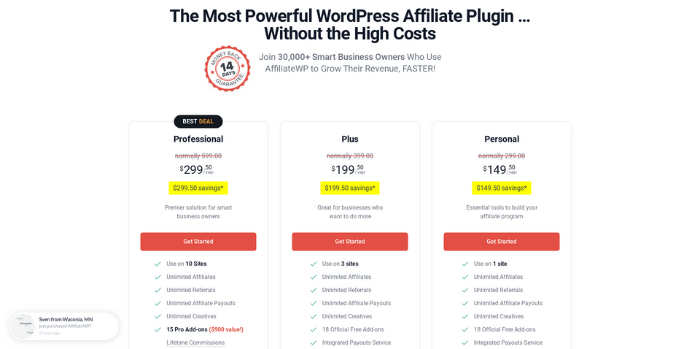 The professional plan is particularly suited to MemberPress because it gives you access to all the pro-ad-ons. One particularly useful pro-ad-on is Recurring Referrals, which allows you to make recurring payments to affiliates when your members renew their subscriptions monthly.
Once you've chosen the right plan for your business, follow the checkout through and complete your purchase.
Step 2: Check Your Emails
Once you've completed your purchase you'll receive a confirmation email with some important details.
In this email, you'll find your download link and license keys, so make sure to keep this handy while you're setting up your new affiliate program.
Start by clicking the link to download the AffiliateWP.zip file.
Step 3: Download and Install AffiliateWP
Go to your WordPress dashboard and hover over Plugins in the left-hand sidebar, then select Add New.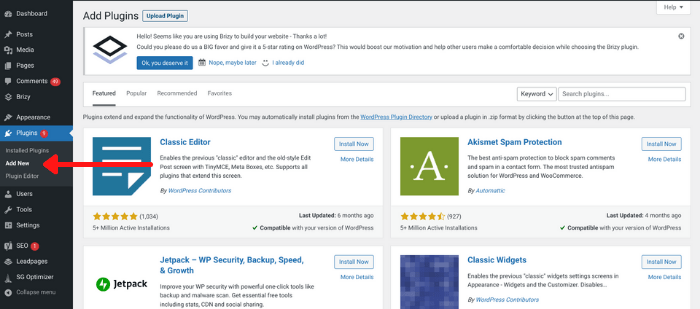 At the top of the page, click Upload Plugin and then Choose File.
Select the AffiliateWP.zip file and click Open. Now click Install Now and once the plugin has downloaded, click Activate Now.
Step 4: Add Your License Keys
Once you've activated the plugin, you can connect your plan by inserting your license keys.
Go to the AffiliateWP settings by hovering over Affiliates in the left-hand sidebar and clicking Settings. You'll see a blank box at the top of the page titled License Key. Copy the key contained in your confirmation email, and paste it into the box before clicking Activate License.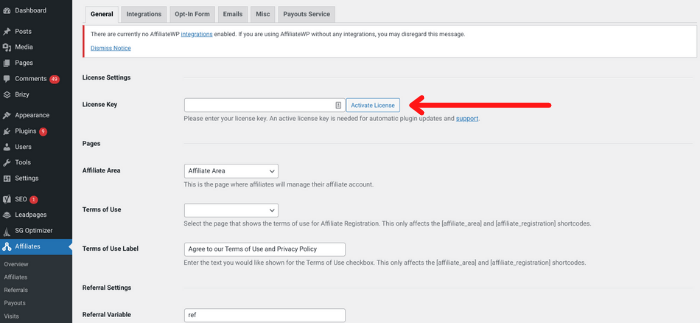 Your affiliate program is now ready to be set up and linked with MemberPress.
Step 5: Choose Your Commission Structure
Before you integrate AffiliateWP with MemberPress, take a moment to have a look around and edit important settings.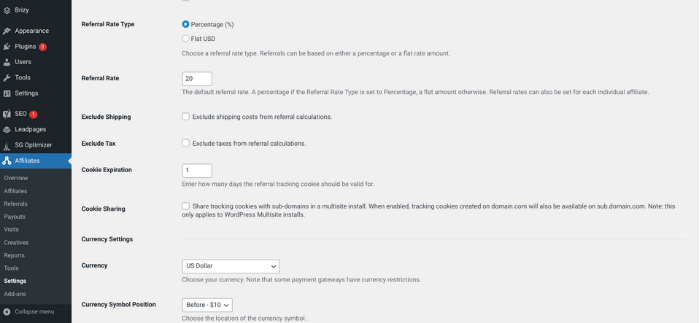 One of the most important things you need to decide on is your commission structure, and this can be set up on the General tab of your AffiliateWP settings. Scroll down to where you see Referral Rate Type, and you'll see lots of different options relating to your commissions.
This will set your global commission settings, but you can edit referral rates for specific memberships in MemberPress.
Step 6: Connect AffiliateWP to MemberPress
You can connect AffiliateWP to MemberPress in just a few clicks. In your AffiliateWP settings, click the Integrations tab at the top and check the tick box next to MemberPress.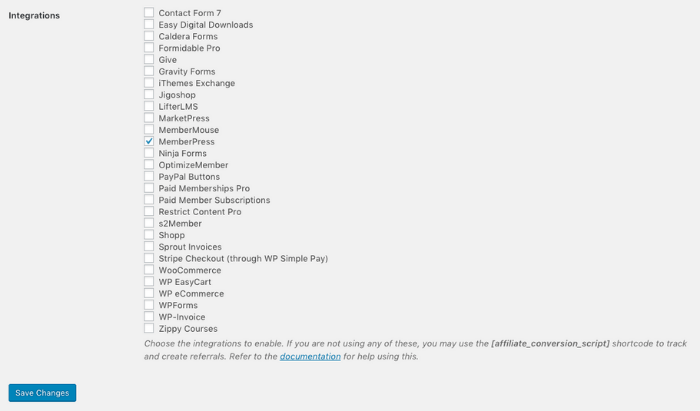 Select Save Settings at the bottom and everything will be synced automatically.
Step 7: Set Up Coupon Tracking
Once you've connected MemberPress to AffiliateWP, referrals will automatically be tracked and paid out based on the commission structures you set, however, you can also add affiliate coupon tracking.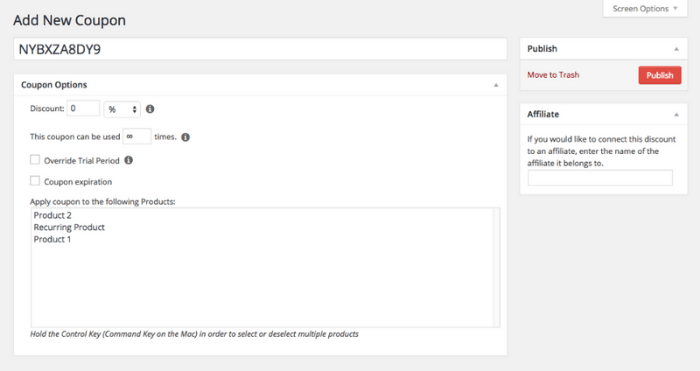 Head to your MemberPress account and select Coupons. On the right-hand side, you'll see a box titled Affiliate which will allow you to assign specific coupon codes to individual affiliates.
Step 8: Set Membership-Specific Settings
If you have different membership types and want to have different commissions for specific ones, then you can do that by going to the individual membership page on MemberPress.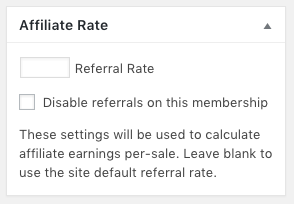 You'll see options to change the referral rate, disable referrals, and edit recurring referrals (if you have the pro-ad-on activated).
Sell More MemberPress Courses
Membership websites are a great way to turn your content into a new revenue source. If you can provide entertainment and actionable insights, then people will sign up, but you've got to reach them first!
Affiliate marketing is a great way to expand your reach, and one of the most effective ways to do it is with the best affiliate software for MemberPress: AffiliateWP.
You'll be able to build an affiliate marketing program in a few minutes and effortlessly link it to your MemberPress account, and you'll also get a host of tools to help you grow your business. If you've got a great membership program, then there's no limit to what you can achieve with affiliate marketing.