4 Best Affiliate Plugins for MemberPress (2023)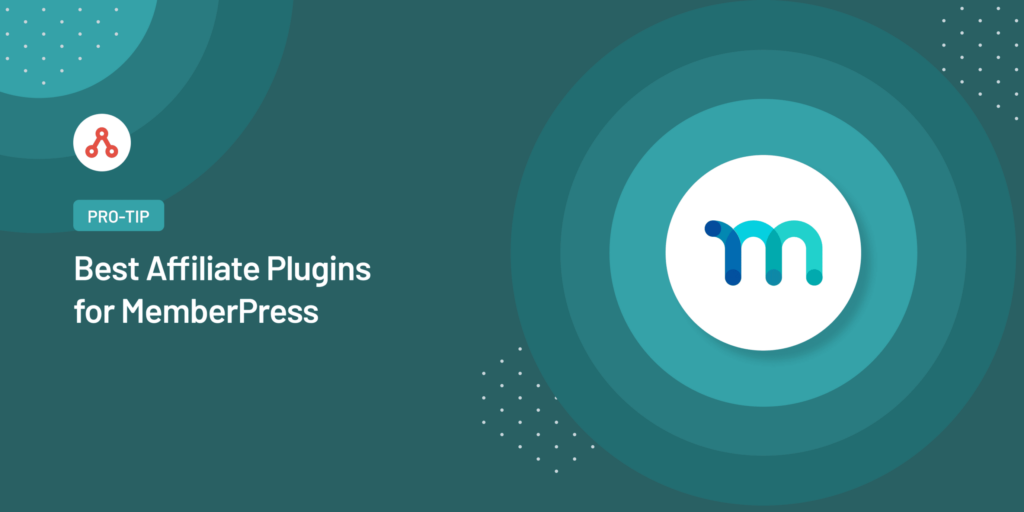 Looking to grow your membership website with the best affiliate plugins for MemberPress?
We've done some research to ensure you've got the best affiliate software to grow your business. All these plugins offer MemberPress-specific integrations for easy setup and maximum results:
AffiliateWP
EasyAffiliate
iDevAffiliate
SliceWP
Check out the best affiliate plugins for MemberPress!
Why Create an Affiliate Program for MemberPress?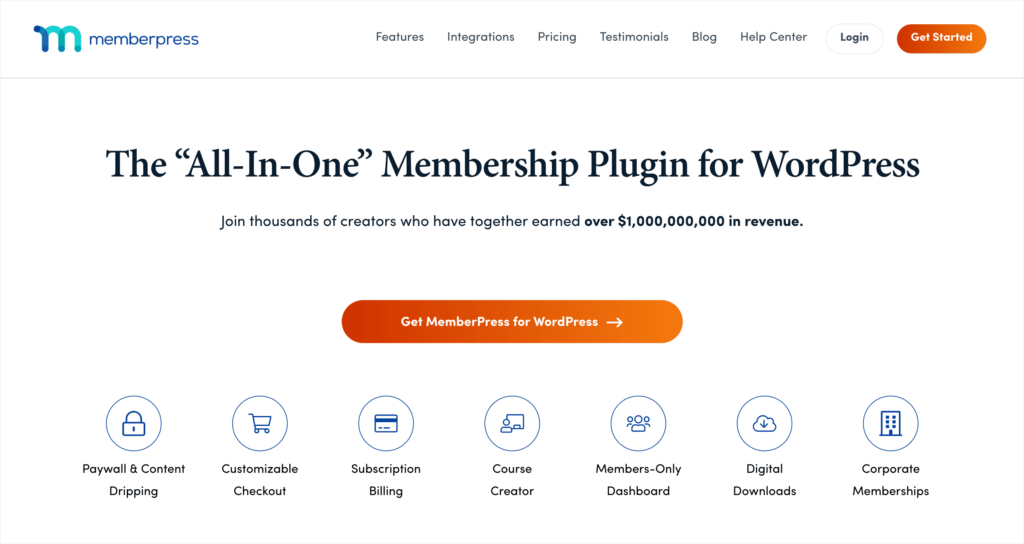 MemberPress gives you an excellent platform to build a membership program on your WordPress website, but how are you going to market it?
One of the most popular marketing strategies for online businesses is content marketing, but if you're reserving your very best content for members, then this might limit your potential. There's no need to worry though because, with these affiliate plugins for MemberPress, you can utilize the power of other publishers' content to sell more of your own memberships.
Affiliates love membership programs because they tend to offer something they all crave: recurring revenue. Each month your members pay their subscription, the referring affiliate gets a small commission, and this brings a level of stability to your affiliates' earnings.
If you've got a great membership program, then affiliates are going to want to get involved, but you also need good affiliate software to maximize your program's effectiveness.
That's where we come to the question of the best affiliate software for MemberPress.
The Best Affiliate Plugins for MemberPress
If you're going to grow your membership sales with affiliate marketing then you need the right affiliate software.
It's got to:
Be easy to set up
Integrate seamlessly with MemberPress
Make affiliate management effortless
Give you and your affiliates the tools you need to grow sales
Offer excellent support
We've put all these affiliate plugins for MemberPress to the test to see if they meet these essential criteria.
Let's take a look at the best affiliate software for MemberPress!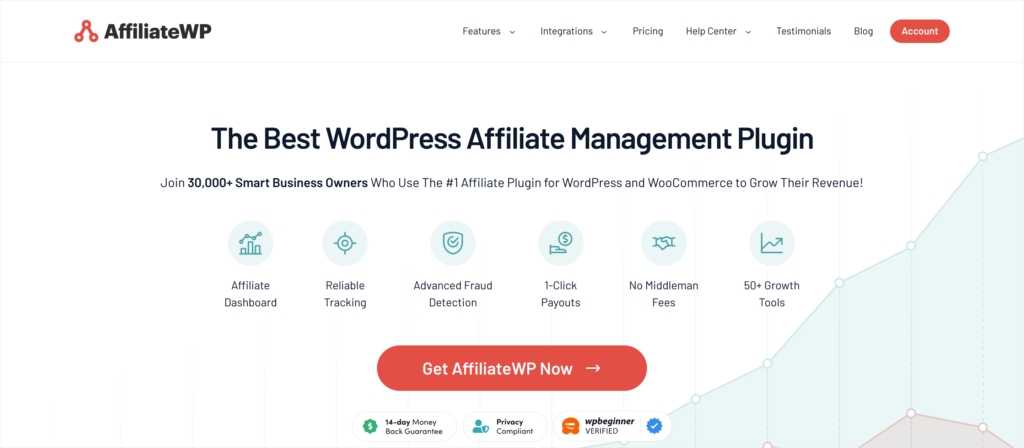 AffiliateWP is the best affiliate management plugin for WordPress.
It offers a seamless 1-click integration with MemberPress, and the easy setup wizard will walk you through every single step. This means you can set up your WordPress affiliate program in under 10 minutes!
As soon as you complete the setup wizard, AffiliateWP will automatically create your:
High-performing affiliate signup page
Professional-looking affiliate dashboard
Affiliate management system within your WordPress dashboard
All of these features will take on the styling of your WordPress theme so that your program is on-brand and ready to represent your business. However, another big plus with AffiliateWP is that it's extremely customizable, so you can easily edit different elements as you see fit.
Where AffiliateWP really stands out is how easy it makes it to manage your affiliates. With advanced analytics, excellent fraud protection, and great automation options, it ensures your affiliate program won't be a drain on your time.
Throw in some innovative growth tools, and you've got the best affiliate plugin for MemberPress.
Key Features:
Create your affiliate program in just a few clicks
Seamless integration with MemberPress
Automated tracking and easy affiliate payouts
Detailed analytics to help maximize your sales
Innovative affiliate growth tools
Recurring referrals (Professional plan)
World-class support
Pricing:
Check out AffiliateWP's pricing!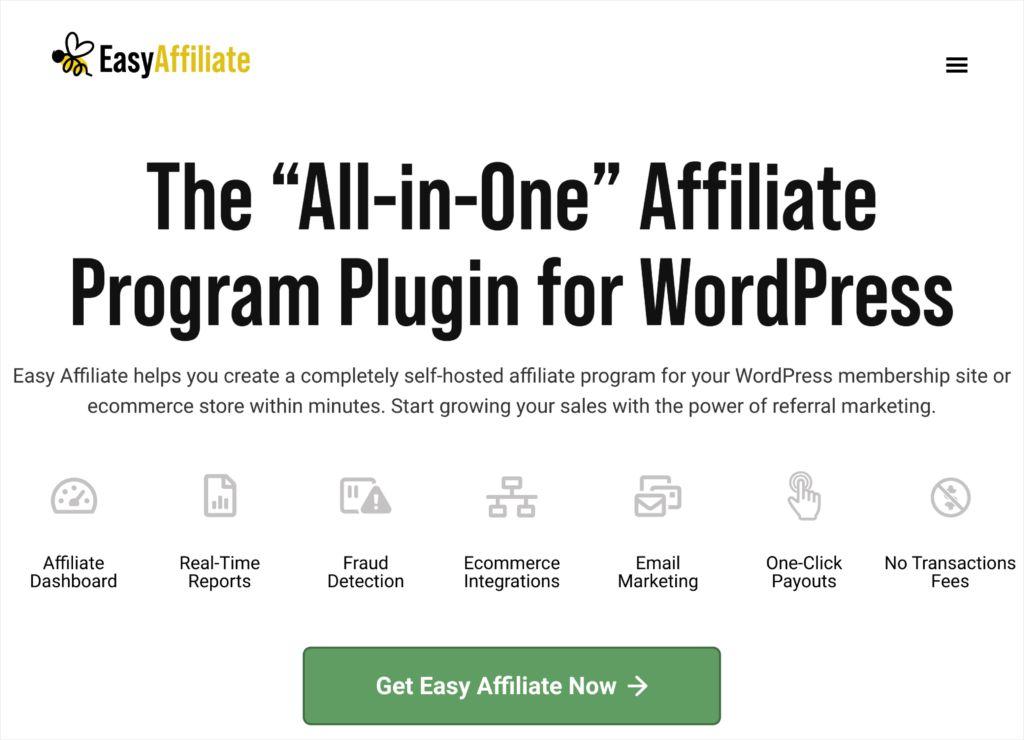 If you're looking for a simple affiliate plugin that's easy to set up and syncs well with MemberPress, then EasyAffiliate is an excellent option.
You might not get quite the range of integrations and features as you do with AffiliateWP, but what EasyAffiliate does, it does very well. It will help you set up and manage an affiliate program for MemberPress, giving you affiliate tracking you know you can rely on.
The level of support is very good, so if you have any problems along the way, you'll always have someone to reach out to, but the integration with MemberPress is very good, so you shouldn't have any problems.
Key Features:
Easy MemberPress integration
Customizable affiliate dashboard
Payment integration
Great support
Pricing:
Basic: From $99.50/ year
Plus: From $149.50/ year
Pro: From $199.50/ year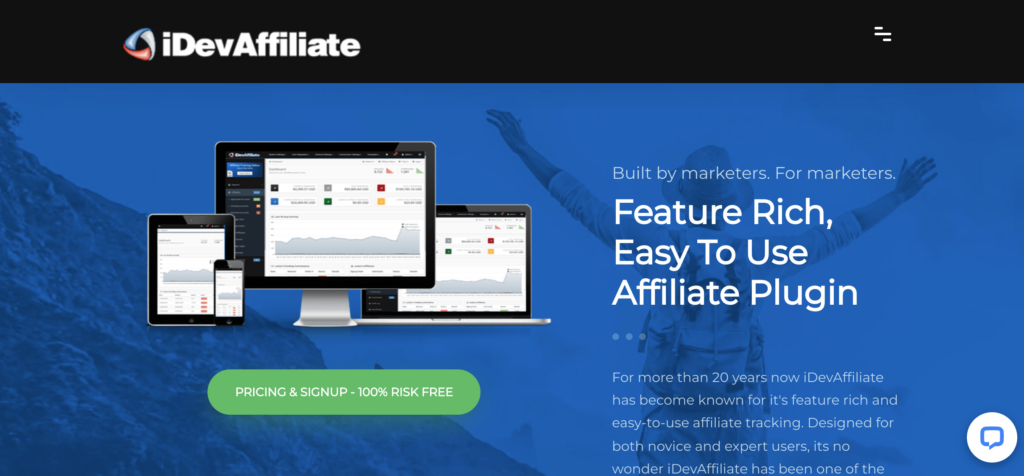 iDevAffiliate offers simple, scalable affiliate software for a wide range of platforms. It's not WordPress-specific like AffiliateWP or EasyAffiliate, but it does do a good job with many WordPress plugins.
One such plugin is MemberPress.
iDevAffiliate makes it easy to set up your affiliate program for MemberPress and gives you some excellent customization options. The UX does look a little bit dated if you're using the cloud service, but it is a very reliable tracking platform.
Key Features:
Built-in affiliate payment
Coupon codes
Performance rewards
Wide range of integrations
Pricing:
Cloud: From $39/ month
Cloud with Custom Sub-Domain: From $59/ month
Cloud Premium: From $79/ month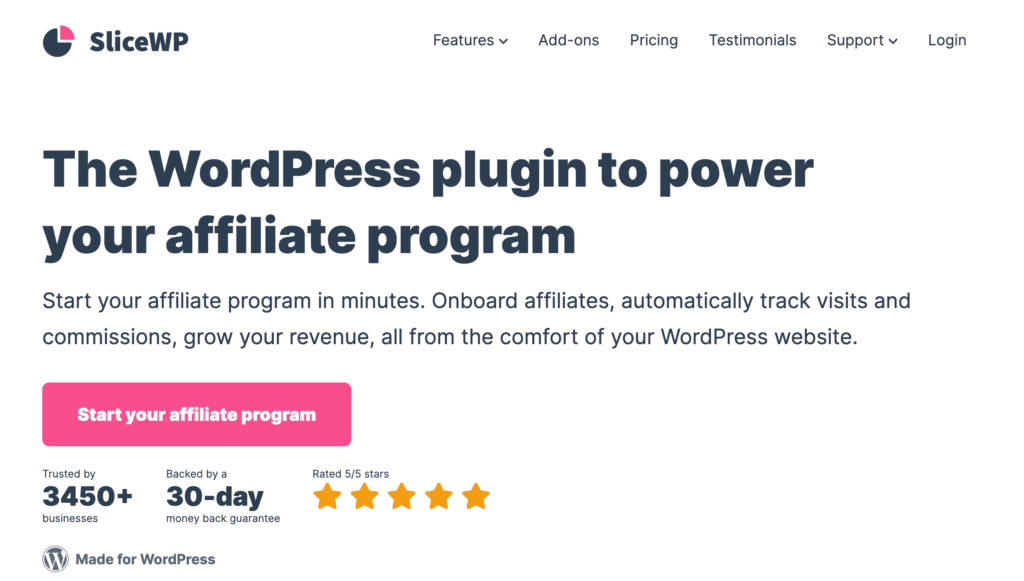 SliceWP offers a quick and easy way to set up an affiliate program for MemberPress.
It's got some great basic features to help you get your affiliate marketing program off the ground, but perhaps lacks some of the more advanced growth tools your affiliates will look for.
SliceWP does offer a good user experience though, and its tracking is a reliable way to keep track of referrals on MemberPress.
Key Features:
Affiliate coupon tracking
Dedicated affiliate area
Customizable commissions
Simple affiliate management
Pricing:
Pro: From $169/ year
Pro Plus: From $259/ year
Which is the Best Affiliate Plugin for MemberPress?
AffiliateWP is the best affiliate software for MemberPress because it's not just there to create an affiliate program for you, it's there to help grow your business.
Yes, it's extremely simple to set up, and integrates with MemberPress in just a few clicks, but what it's really about is growing sales. To do this, it offers the key features you need to attract affiliates and empower them to sell your products.
As you know, making sales online isn't easy. To help your affiliates help you make more sales, you want to be able to effortlessly share your experience, knowledge, creatives, and tactics. Don't settle for a bare basics affiliate program, as it's just going to hold back your sales – leverage the easy-to-use, conversion-focused features of AffiliateWP.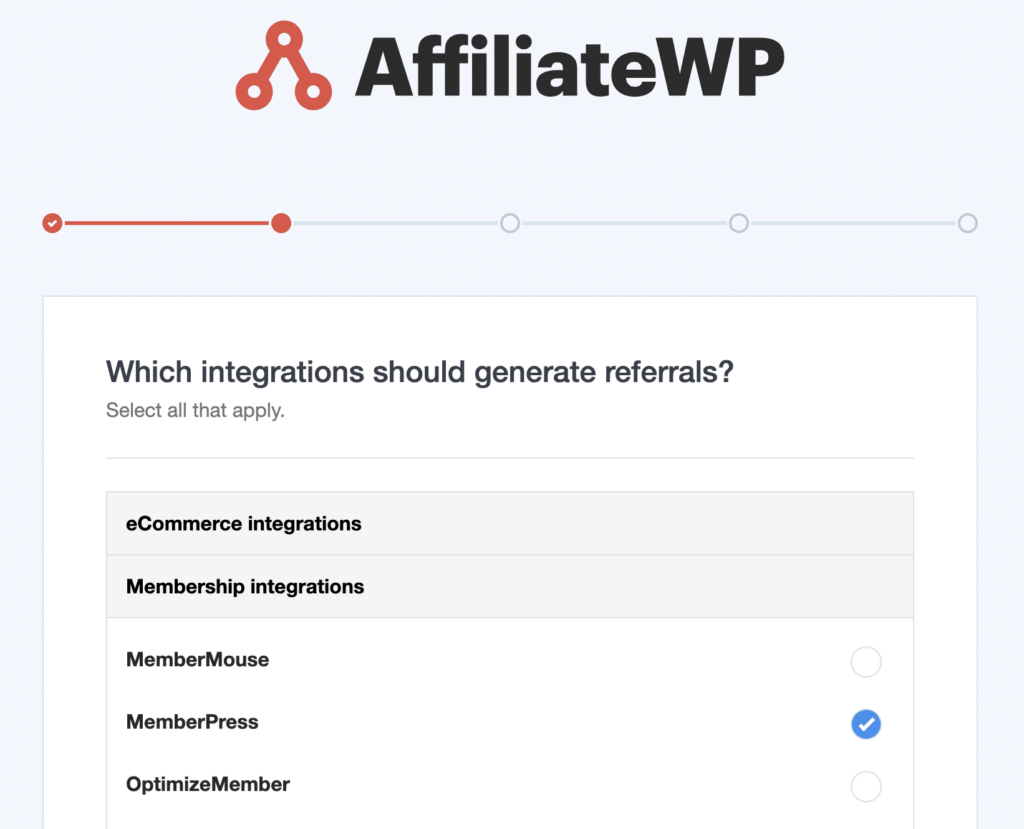 Here are some of the features that help make AffiliateWP the best affiliate software for MemberPress:
Creating an affiliate program is one thing, the real challenge is turning it into a revenue earner, and that's what these features are aimed at. We believe AffiliateWP is the best affiliate software for MemberPress because of its focus on the ultimate goal (getting you more sales), and many of our users agree.
Now Sell More Memberships
Membership websites are a great way to turn your content into a new revenue source. If you can provide entertainment and actionable insights, then people will sign up, but you've got to reach them first!
Affiliate marketing is an awesome strategy to expand your reach, and one of the most effective ways to do it is with the best affiliate software for MemberPress: AffiliateWP.
Need more resources to get you started?
We've got you covered.
Now there's only one thing left to do.
Get AffiliateWP, the best affiliate plugin for MemberPress today!