Grow your affiliate program to new levels with the best affiliate software for WooCommerce.
We don't want your affiliate program to sit on some long-lost corner of your website getting no attention. We want it to be one of your leading revenue earners, and to achieve that, you'll need the right affiliate software for your WooCommerce store.
Here are the 12 best affiliate software for WooCommerce.
Is WordPress Good For Affiliate Marketing?
WordPress might be the most popular website builder, but is it a good option for building an affiliate marketing program? On its own, WordPress might not seem like the best option, but thanks to an endless list of innovative plugins, it most definitely is a great place to build an affiliate program.
The first plugin you'll likely want to take a look at is WooCommerce. This is what adds selling capabilities to your website and turns it into an online store. Over five million people use WooCommerce, so you'll be in good company if you choose to download it.
WooCommerce isn't just popular; it's a great way to sell products, and one of the best things (as with most WordPress plugins), is that it syncs beautifully with so many other powerful plugins.
Which brings us to the best affiliate software for WooCommerce.
How Do I Add an Affiliate Program to WooCommerce?
If you've downloaded WooCommerce and had a little look around, then you might have noticed it doesn't offer built-in affiliate link tracking.
Don't worry, let WooCommerce focus on what it's great at, setting up an optimized online store. Meanwhile, you can find the perfect affiliate software for WooCommerce: AffiliateWP.
The thing that makes AffiliateWP the ideal referral tracking solution for WooCommerce is that it's designed specifically for WordPress. It syncs all your WooCommerce products in just a few clicks, effortlessly blends into your WordPress dashboard, and is simple to use.
When creating an affiliate program, people often worry about the setup, but that's actually the easy part. It's growing your affiliate program that's the key, and to do so, you need access to the right tools.
Because AffiliateWP has WordPress at its core, it's designed to integrate with the WP plugins you need to grow your program, and grow your business. So, here's the best affiliate software for WooCommerce, starting with a rundown of what you can expect from AffiliateWP.
P.S if you want more plugin options for setting up your affiliate program (rather than growth), check out this complete guide.
12 Best Affiliate Software for WooCommerce
Creating an irresistible affiliate program isn't just about the setup. It's also about how you grow your program and engage your affiliates, so our list covers plugins for everything from setup to marketing and communication.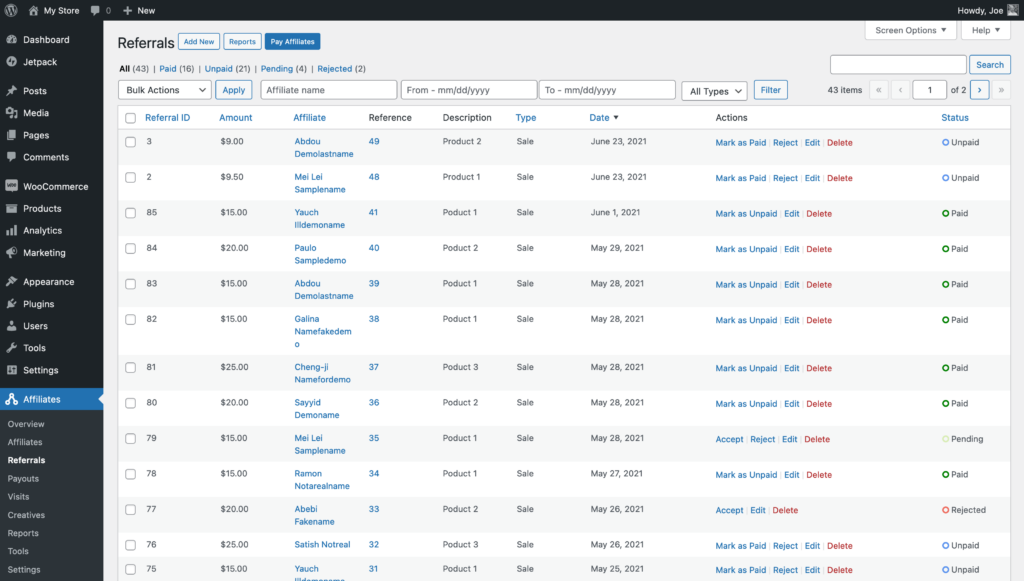 Key Features:
Perfect Compatibility with WooCommerce
Simple Setup in Just a Few Minutes
No Hidden Fees or Limits
Powerful Affiliate Dashboard
Setting up your affiliate program shouldn't be a hassle. With AffiliateWP's WooCommerce integration, you can integrate affiliate marketing with your online store in just a few clicks.
What really matters when it comes to making money with an affiliate marketing program is that you've got the tools and support you need. It's not a case of "build it and they will come," you've got to get out and market your program, and you can't do that without the best affiliate software for WooCommerce.
One of the biggest advantages of WordPress is all the amazing plugins it offers, and you want to be able to make the most of this with your affiliate program. AffiliateWP allows you to do this by integrating seamlessly with WordPress for maximum results.
Pricing:
Personal: $149.50/ year
Plus: $199.50/ year
Professional: $299.50/ year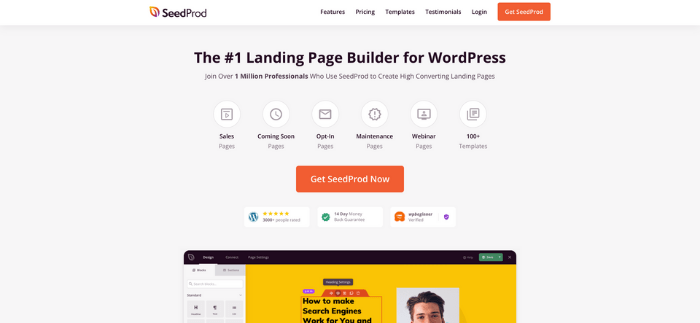 Key Features:
Effortless Drag and Drop Page Builder
Beautiful Landing Page Templates
Responsive and Mobile Ready
It's easy to think affiliate marketing is all about the affiliate making the sale. This is far from the truth though. The affiliates are doing the marketing, you're still making the sale.
How your website looks, and the experience it offers your visitors is going to play a huge part in your success.
Not only do you want to build an amazing affiliates page, but you also need to provide the people your affiliates refer with a streamlined customer journey. The best way to do this is through SeedProd's brilliant drag and drop landing page builder.
Its WooCommerce integration allows you to optimize checkouts, carts, product grids, and more to make sure you're turning affiliate marketing into affiliate sales.
Pricing:
Basic: $39.50/ year
Plus: $99.50/ year
Pro: $199.50/ year
Elite: $239.60/ year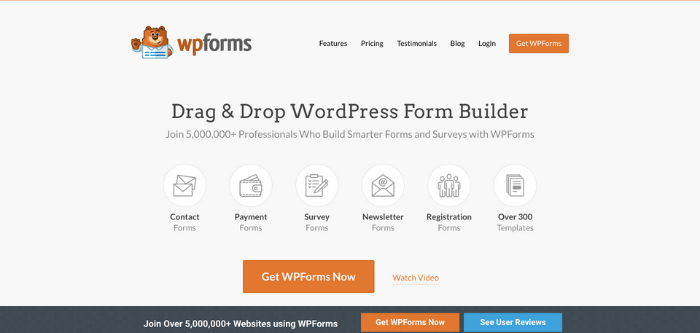 Key Features:
Over 300 Form Templates
Drag and Drop Builder
Spam Protection
When we think about referral tracking, we tend to think about sales. With AffiliateWP, you can track a lot more conversion types though, and WPForms is an excellent tool to help you do this.
Your WooCommerce store is there to make sales, but there are lots of steps that happen before someone reaches checkout. You put time into product development, walk people through your sales funnel, and engage in different types of marketing (social media, email marketing, etc.) before people get their credit cards out.
Rather than simply incentivizing the sale, you can start to incentivize your affiliates to help with other parts of the journey like data collection for product development, and lead generation.
This is all part of the process of growing your WooCommerce store, and with WPForms and AffiliateWP, you can pay affiliates when they refer someone who fills out a form.
Pricing:
Basic: $39.50/ year
Plus: $99.50/ year
Pro: $199.50/ year
Elite: $299.50/ year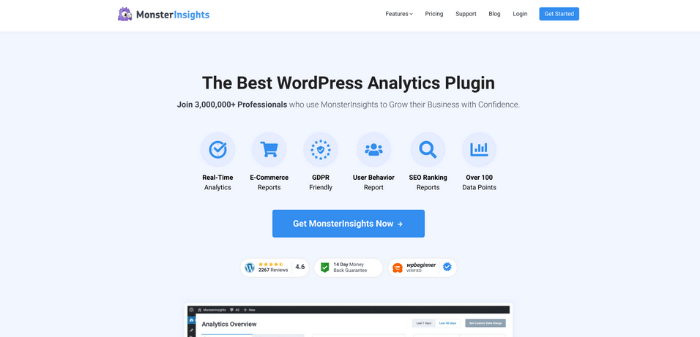 Key Features:
WooCommerce Analytics
Real-Time Reports
User Behavior Reports
Growing your affiliate marketing program is a lot like growing sales. You've got to reach the right people with the right message, at the right times. To know whether you're doing this well, you need to have access to data.
One of the easiest ways to track how potential affiliates interact with your pages, as well as how referrals behave on your product pages is with Monster Insights.
This simple plugin gives you advanced analytics directly through your WordPress dashboard, allowing you to see how people interact with your pages (affiliate sign-up page) in real-time.
Pricing:
Plus: $99.50/ year
Pro: $199.50/ year
Agency: $399.50/ year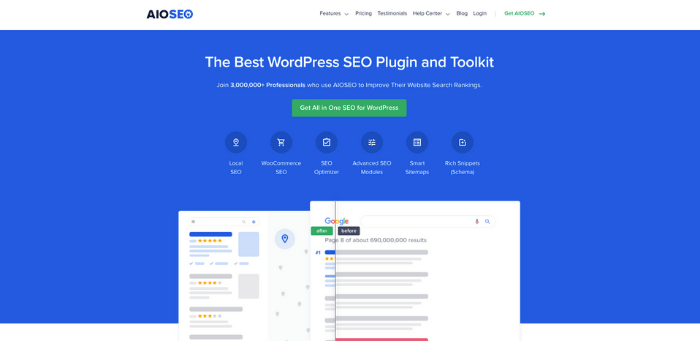 Key Features:
WooCommerce SEO
SEO Optimizer
Schema Markup
If your affiliate program is going to get found by top affiliates, then your website needs to be visible.
This doesn't necessarily mean people search the word "affiliates" and you come up on the first page of Google because that's not realistic. What is realistic is when people make searches that are relevant to your niche, you show up on the first page of Google's results.
Affiliates are always on the lookout for new products to promote, and they will use similar searches to your customers. To maximize your visibility, you need good SEO, and that's exactly what AIOSEO is there to help with.
Pricing:
Basic: $49.50/ year
Plus: $99.50/ year
Pro: $199.50/ year
Elite: $299.50/ year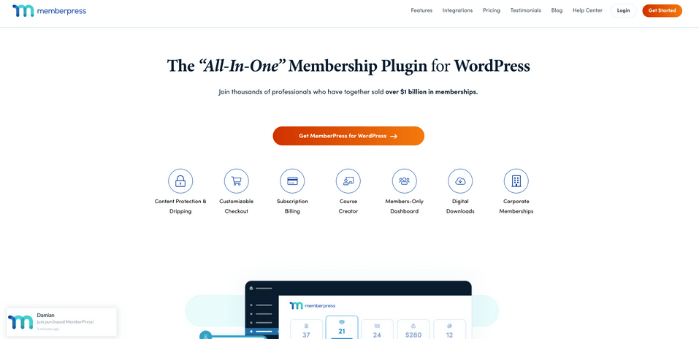 Key Features:
Member's Content Drip
Automated Subscriptions
Online Courses
Branding plays a huge part in marketing and sales. If your website visitors feel a close connection with your brand, then they're much more likely to become repeat customers.
One of the ways you can build on your brand's connection with your website visitors is with a membership program. This might open up hidden content, offer exclusive deals, provide early access to products, and much more.
The best affiliate software for WooCommerce are often focused on giving you extra capabilities that help to grow your sales and that's exactly what MemberPress does. As well as providing an extra source of revenue for your business, it's also something your affiliates can help to sell with AffilateWP's MemberPress integration.
Pricing:
Basic: $179/ year
Plus: $299/ year
Pro: $399/ year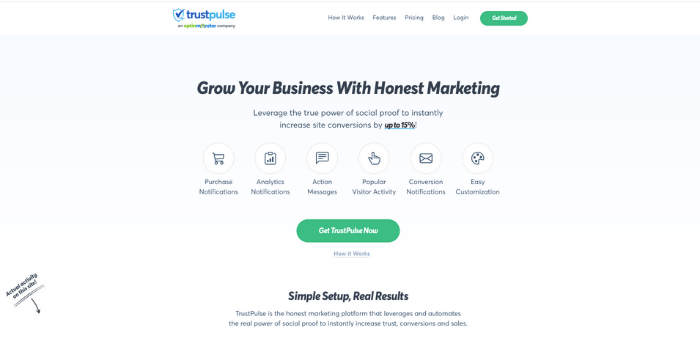 Key Features:
Purchase Notifications
Registration Notifications
Smart Targeting
Social proof is important when it comes to signing up new affiliates. There are lots of shady, low-quality affiliate programs out there, so how do top affiliates know they can trust what you're offering?
Just as social proof plays a big part in convincing your customers about your products and services, it can do the same thing with affiliates.
With its easy WordPress integration, TrustPulse is an excellent way to get social proof for your affiliate program, both from customers who have bought through WooCommerce and through your affiliates themselves.
Pricing:
Basic: $5/ month
Plus: $10/ month
Pro: $19/ month
Growth: $39/ month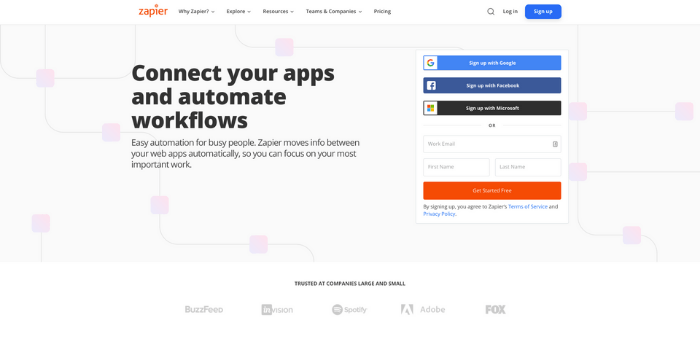 Key Features:
Integrate Your Web Apps
Automate the Flow of Information
Create Innovative Sequences
When it comes to connecting one tool with another, Zapier is the go-to name. On initial inspection, this might not seem like an obvious choice for the best affiliate software for WooCommerce, but the thing is, it brings limitless possibilities.
Just one small example for you.
Building your affiliate relationships is an important part of a thriving program, so say you decide to send out free products to affiliates when they make their first ten sales. Doing this at scale could be pretty time-consuming, but with Zapier, you can create a rule so that when an affiliate reaches ten sales in AffiliateWP, they receive a nice email through Drip (or whatever email provider you use), and a delivery order is created through Shipcloud.
Whatever sequence you can think up, it's likely you can automate it with Zapier.
Pricing:
Free: Up to 100 tasks/ month
Starter: $19.99/ month
Professional: $49/ month
Team: $299/ month
Company: $599/ month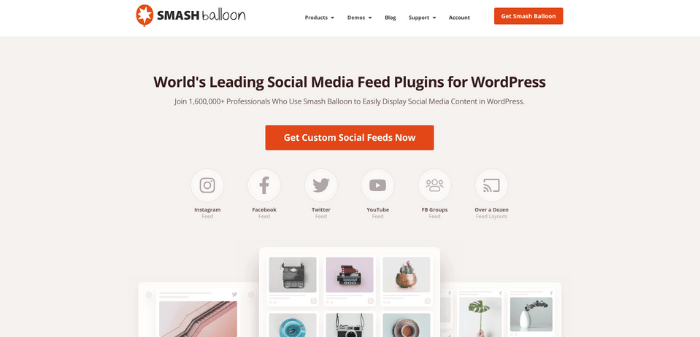 Key Features:
Customize Social Feeds Through WordPress
Leverage Social Proof
On-Brand Social Media Posts
If you've got a good social media following, then it can be a great place to find motivated affiliates. Sometimes your customers can become your best sellers, and one of the ways you can engage them is on your social media platforms.
The most simple way to create optimized social media content is through SmashBalloon.
With minimal effort, you can set up custom social media feeds, customize your designs, and leverage social proof to boost engagement. Not only can this bring in more affiliates, but it can also boost your conversion rate, earning affiliates more money on their referrals.
Pricing:
All Access Bundle: $299/ year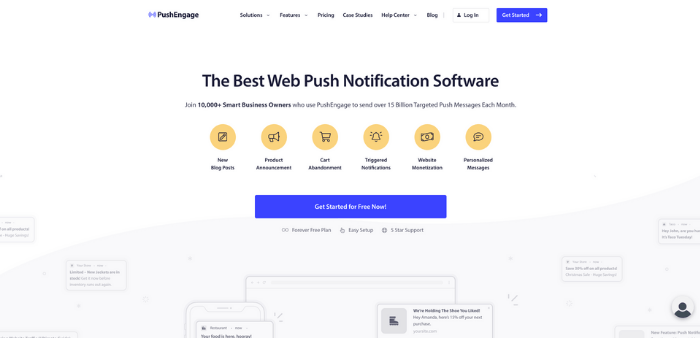 Key Features:
Automate Notifications Based on Behavior
Cart Abandonment Reminders
Personalized Messages
A small change in your conversion rate can make a big difference to your WooCommerce store, and your affiliate program. It's often small details that can make a meaningful difference, and one of them is being able to create more personalized touchpoints with your customers.
A simple, but powerful piece of affiliate software for WooCommerce is PushEngage.
People are sometimes reluctant to hand over their email addresses, but they are willing to subscribe to push notifications. This gives you an opportunity to send precisely the right message at the right time.
PushEngage allows you to send triggered notifications, abandoned cart reminders, and use dynamic segmentation to boost your conversion rate, something that's going to have a big knock-on effect for your affiliate program.
Pricing:
Free: Up to 200 subscribers
Business: $9/ month
Premium: $29/ month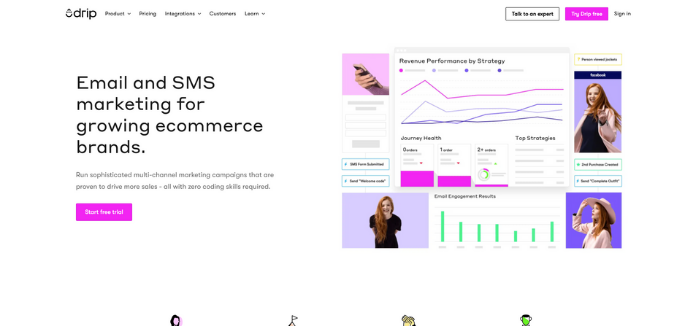 Key Features:
Multi-Channel Campaigns
Harness Customer Data in Your Emails
Personalize with More Precision
Your job doesn't end when you sign an affiliate up for your program. You've still got to give them the tools and knowledge they need to make sales and keep them motivated.
The key to this is communication, and while AffiliateWP offers customizable emails, you may want to kick things up a level by creating dedicated email campaigns for your affiliates. There's lots of great software to help you do this, but one of the best options is Drip.
Not only does it offer exceptional tools to help you engage and convert your WooCoomerce shoppers, but it can also help keep your affiliates motivated to sell your products.
Pricing:
Up to 500 Contacts: $19/ month
Up to 2000 Contacts: $29/ month
Up to 3000 Contacts: $49/ month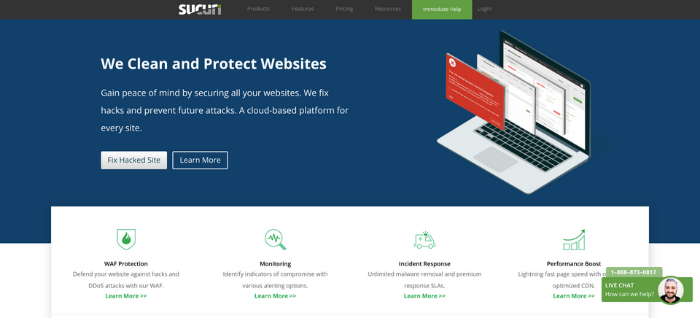 Key Features:
WAF Protection Against Hacks and DDoS Attacks
Security Monitoring
Unlimited Malware Removal
One thing we should all be aware of online is security. Your website is extremely valuable to you, and you need to make sure it's protected.
It also has to protect the people that use it, including your affiliates.
While the AffiliateWP plugin has excellent security to protect your affiliates and make sure your program isn't misused, you need to make sure your website offers similar protections.
A great way to do that is with the Sucuri WordPress security plugin. It's always worth going the extra mile to keep your website and its users safe, so it's well worth looking into this software.
Pricing:
Basic: $199/ year
Pro: $299/ year
Business: $499/ year
Grow Your Program with the Best Affiliate Software
The best affiliate software for WooCommerce isn't just about setting up an affiliate program. It's about giving you the tools you need to grow, and the plugins on this list are great examples of that.
The chances are, you're not going to use every suggestion we've made (that would get a little costly), but there are some plugins on this list that can make a big difference to your affiliate program.
Which ones you choose will reflect your unique program, but the best place to start if you have a WooCommerce store is with AffiliateWP. When you build your affiliate program with us, you'll get the integrations and tools you need for limitless growth, and you'll get the support you need to achieve it.