How to Enable Two-Factor Authentication on Your WordPress Affiliate Site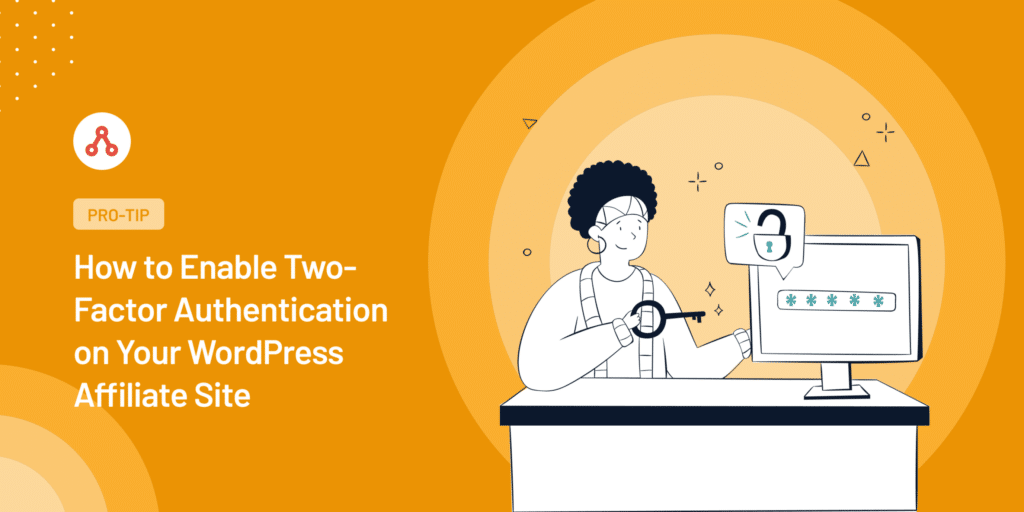 Wondering how to secure your WordPress affiliate website with 2FA?
Just like banking apps and social media giants prioritize protecting user data with two-factor authentication, you too can offer this robust layer of security to your site's users.
In this guide, we'll walk you through the process of adding two-factor authentication to your affiliate site using a simple plugin and an authenticator app. We'll even explore why this security step is crucial and what makes an authenticator app work.
Let's get started!
Why You Should Add Two-Factor Authentication on Your Affiliate Site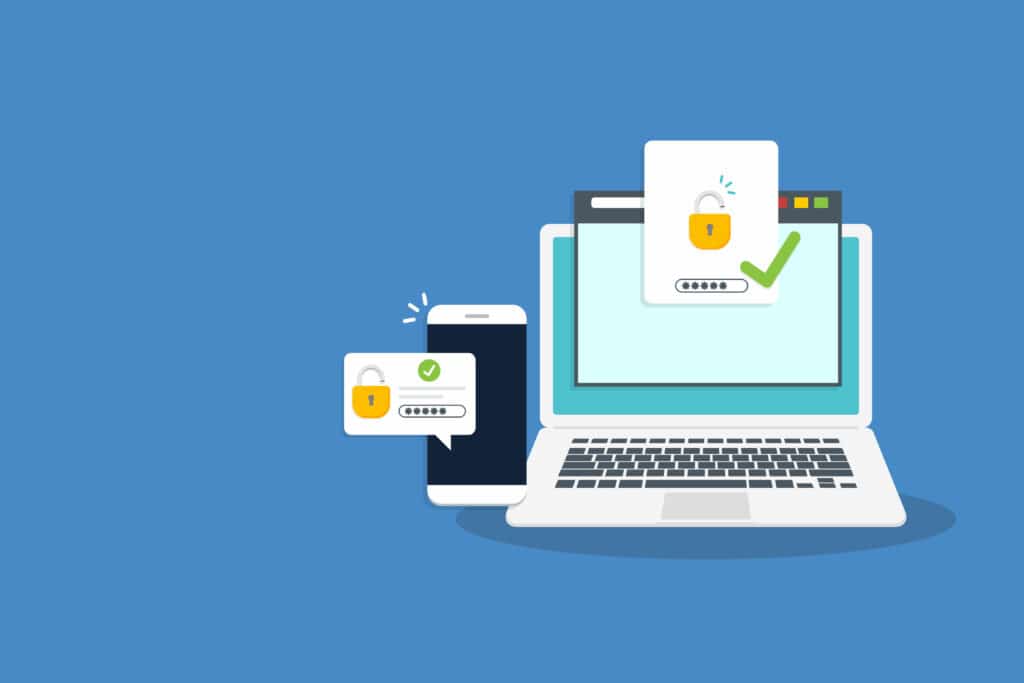 Security is essential for every successful affiliate business; this is where two-factor authentication (2FA) comes into play.
Think of 2FA like a double lock on your door; it adds more protection to your affiliate website.
Usually, you log in with just a username and password. But if a hacker tries to guess those, they might get in and cause significant problems. With 2FA, you'll also need to enter a unique code from your phone or another device after entering your password.
So even if someone steals your password, they won't get into your site without that extra code.
By adding 2FA, you're making your affiliate site much more robust and safer, protecting your business information and the personal details of your affiliates and customers.
Imagine how secure and confident you'll feel knowing that your affiliate site has this strong shield, making it much harder for anyone to break in.
What is an Authenticator App
You might wonder what an authenticator app is and how it works with this two-factor authentication. An authenticator app is like a digital keychain, holding special keys (called one-time codes) that you can use to unlock your affiliate website.
It's a free app you can get on your smartphone, creating unique codes that change every few seconds. When you log into your site, the site will ask for the code in your authenticator app after entering your password.
You type in that code, and you're in!
There are many different authenticator apps you can use, like Authy, which is very popular because it lets you keep a backup of your keys in case you lose your phone, unlike Google Authenticator, which does not allow you back up your codes.
However, you can also use 1Password, which is also a much better option other than Google Authenticator.
Note: In this guide, we will use Authy for demonstration purposes. If you prefer, you can choose another app to follow along, as the steps are identical.
Using an authenticator app means that your affiliate site knows it's you logging in, not a hacker pretending to be you.
It's a simple step that adds a powerful layer of protection to your affiliate website, ensuring that your business stays safe and sound.
You have now understood what an authenticator app is and why you should add two-factor authentication (2FA) on your WordPress affiliate website. It's time to find out how to set up 2FA on WordPress using a simple plugin.
Let's begin.
Steps to Add Two-Factor Authentication
To add two-factor authentication on your website, follow the below steps:
Step 1: Installing the Plugin
First, you'll want to secure your WordPress affiliate site by implementing two-factor authentication (2FA). This method is easy, recommended for all users, and especially beneficial if you run a multi-user WordPress website, such as an affiliate or membership site.
Begin by installing and activating the WP 2FA – Two-factor Authentication plugin.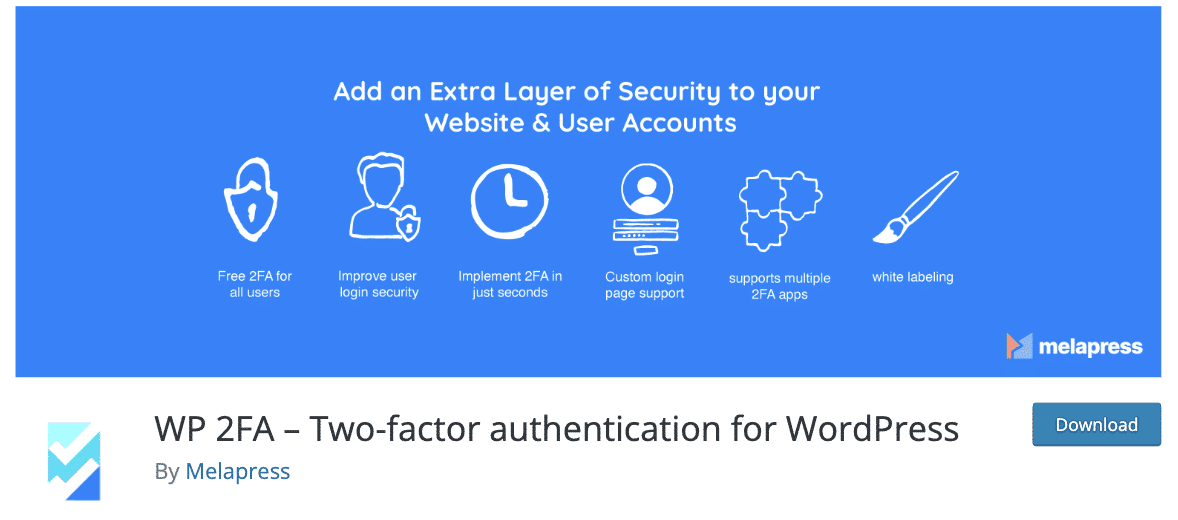 Step 2: Configuring the Plugin
Upon activation, the WP 2FA setup wizard should launch automatically.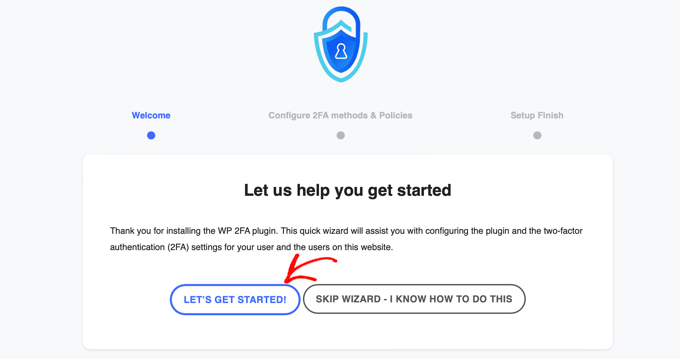 If it doesn't, navigate to the Users » Your Profile page and scroll down to the WP 2FA Settings section.
Clicking the Configure Two-factor authentication (2FA) button will launch the setup wizard.
Then, click the Let's Get Started! button to start configuring the plugin.
Step 3: Selecting the Authentication Method
On the next page, you'll need to choose an authentication method.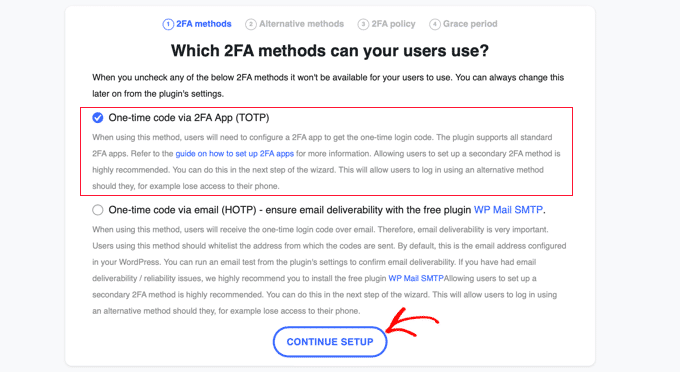 There are two options: using a one-time code generated with a 2FA app of your choice (recommended) or receiving a one-time code via email.
Authentication via the 2FA app (TOTP) method is more secure and reliable, so selecting that and clicking on the Continue Setup button is advised.
Step 4: Determining Alternative 2FA Methods
You'll be asked which alternative 2FA methods you'd like your users to use if the primary method fails.
On the free plan, only the backup code method will be available. If you need more alternative 2FA methods, consider upgrading to WP 2FA Premium.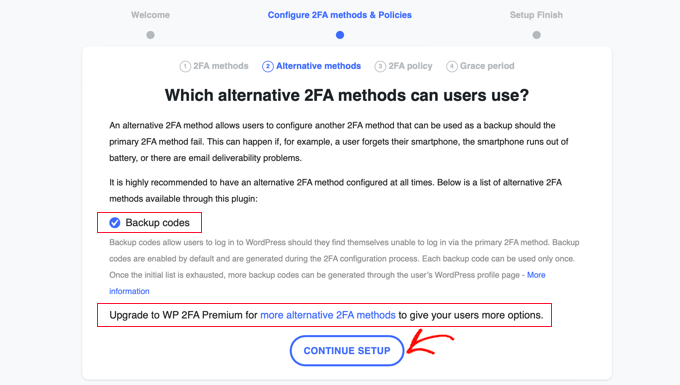 Click the Continue Setup button to proceed.
Step 5: Enforcing 2FA
On this page, you can make two-factor login compulsory for some or all users. Select the All users option if you wish to enforce 2FA for everyone.
However, if there are specific users or roles that you don't want to enforce 2FA for, you can type their usernames or user roles.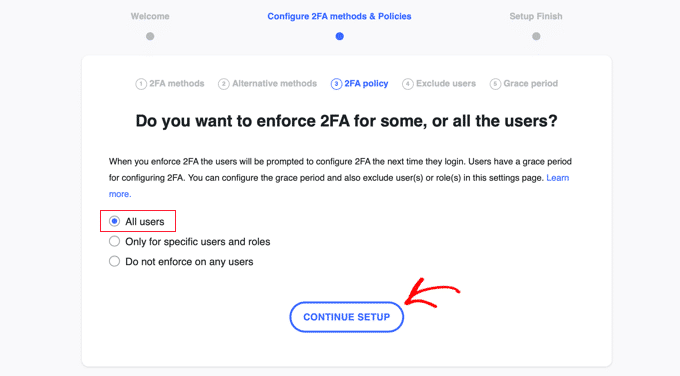 Click Continue Setup to move forward.
Step 6: Setting a Grace Period
You can require users to start using 2FA right away or give them a grace period of up to 3 days (or any other duration).
Decide what suits your website and click on the corresponding option. Some settings determine what happens if some users haven't set up 2FA after the grace period ends.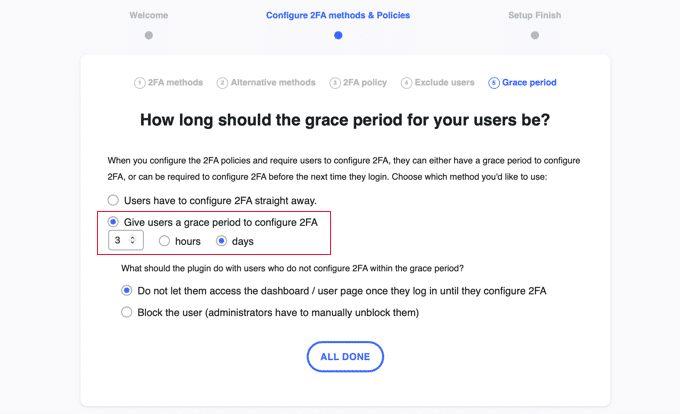 Allowing them in but restricting dashboard access will work best for most websites.
Step 7: Finalizing the Setup
Click All Done to exit the setup wizard.
A congratulatory message will be displayed, and you'll see a button that allows you to configure 2FA for your user account.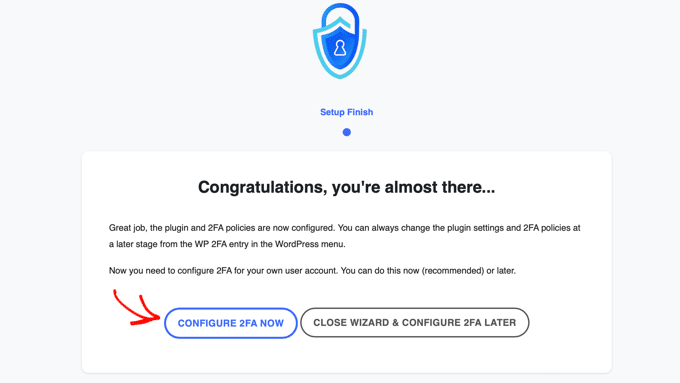 Click the Configure 2FA Now button to set up two-factor authentication for your account.
Step 8: Configuring 2FA for Your User Account
Follow the setup wizard that will help you configure 2FA for your account.

Choose the One-time code via 2FA app option and follow the prompts to scan the QR code or type the text code into your authenticator app.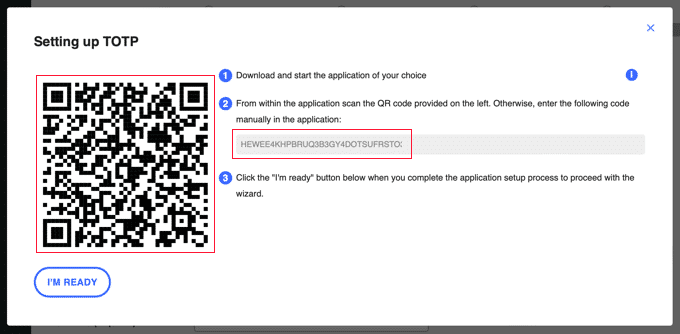 Next, you'll open your preferred authenticator app on your mobile device. Click the + or Add account button to initiate the process. You'll be asked to access your phone's camera to scan a QR code displayed on your computer.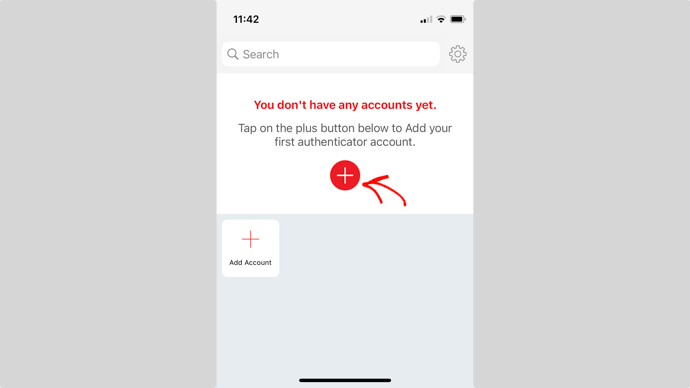 Once scanned, the app will recognize the QR code, allowing you to edit the logo and nickname for the account before saving it.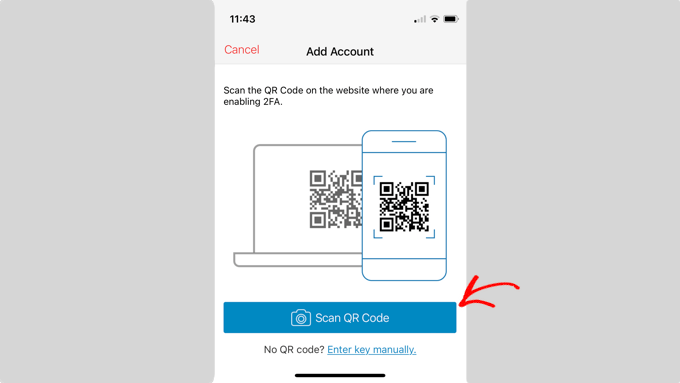 Your authenticator app will then display a one-time password that you need to enter in the plugin settings on your computer.
After entering the code, click the I'm Ready button in the plugin's setup wizard, and verify your one-time password by typing it into the Authentication Code field before it expires.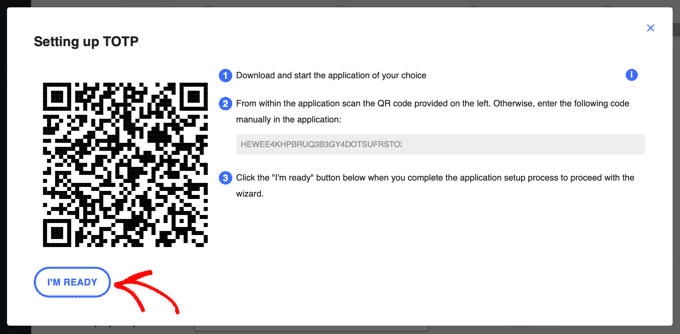 Click Validate & Save to complete this step.

Next, you will have the option to generate a list of backup codes, which can be used if you don't have access to your phone. Click Generate List of Backup Codes and store these codes in a secure location.

Finally, you can close the wizard by clicking the I'm Ready, Close the Wizard button.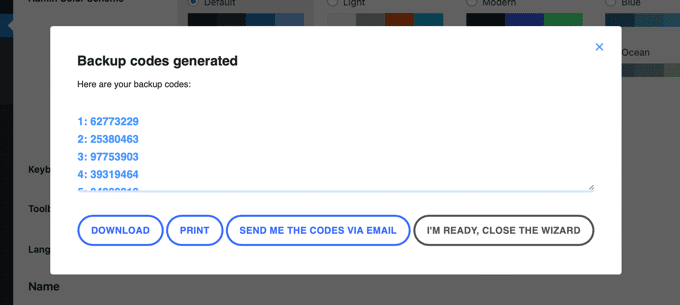 Upon your next login, you'll be prompted to set up 2FA if you haven't done so already.
Once set up, you must enter a code from your authenticator app or use a backup code if you don't have your phone.
Step 9: Using Two-Factor Authentication
When users log in, they'll be notified about setting up 2FA and follow similar steps to configure it.

Upon their next login, they must enter a code from their authenticator app or a backup code.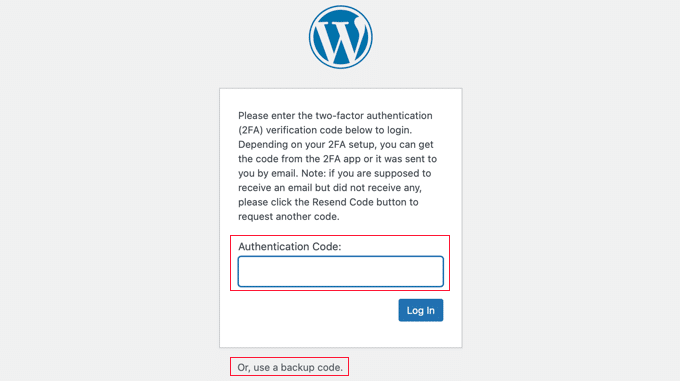 This additional step enhances the security of your website, keeping it safe from hackers who might know a user's username and password.
Next, Secure Your Affiliate Program with AffiliateWP
Securing your WordPress affiliate website is the first step towards a safeguard affiliate program, but you need one more layer of security to secure your earnings.
If you've been wrestling with concerns about affiliate fraud, you're not alone. This unsettling issue plagues online marketing, costing businesses a staggering amount yearly.
But there's good news!
By embracing the powerful affiliate management plugin, AffiliateWP, you can fortify your affiliate program and grow with assurance.
AffiliateWP is an intuitive WordPress affiliate management plugin that controls who takes part in your program and helps you guard against fraudulent activities.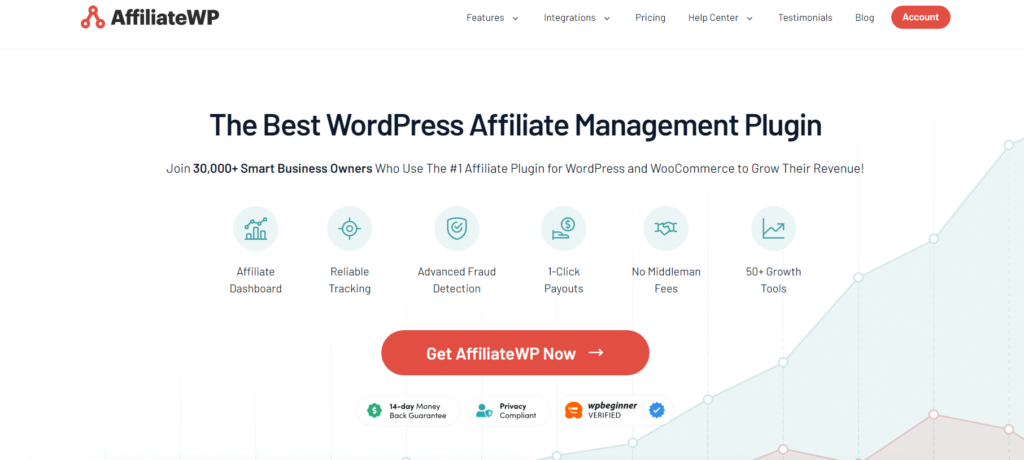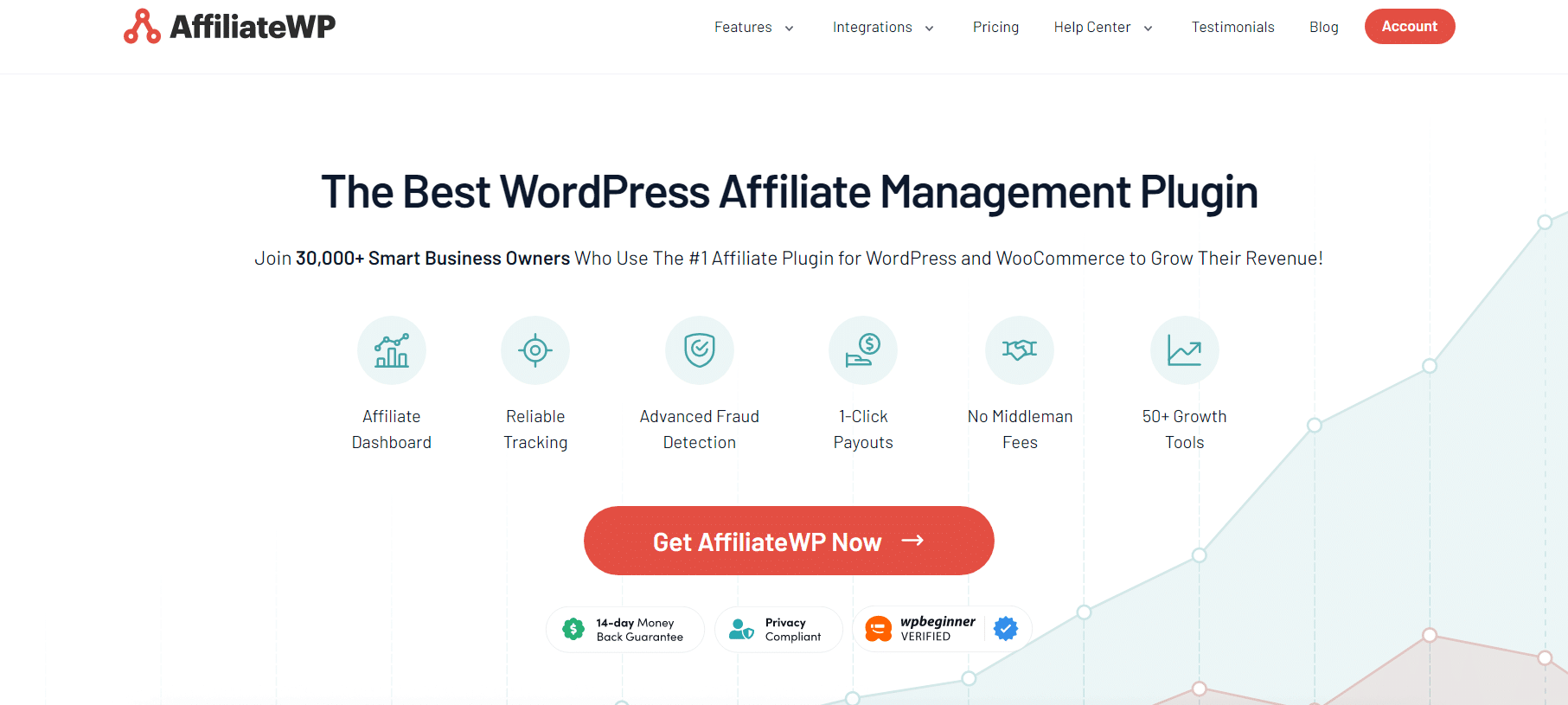 Want to blacklist suspicious URLs or require affiliate approval? Need to customize your registration form or deactivate dodgy affiliate accounts?
AffiliateWP makes all this possible, including upgrading to the Professional License for even more anti-fraud features. The steps are simple, and the peace of mind is priceless.
So why not give your affiliate program the security it deserves and set yourself free to focus on what really matters – growth and success?
Check out our detailed guide to get started!
FAQ: Two-Factor Authentication (2FA) for WordPress Affiliate Website
What Exactly Is Two-Factor Authentication (2FA)?
Two-Factor Authentication is an additional layer of security for your online accounts. It requires not only a password and username but also something that only the user has on them like a piece of information only they should know or have immediately at hand – such as a physical device.
\
L
Why Do I Need 2FA on My Word Press Affiliate Site?
Implementing 2FA adds an extra level of protection against unauthorized access. Even if someone gets your password, they still need access to your phone or another authentication method to log in.
Is 2FA Worth the Extra Effort?
Absolutely! The additional security layer 2FA provides is invaluable in protecting your site against potential attacks, ensuring only authorized access.
Ready to Safeguard Your Affiliate Website
Setting up Two-Factor Authentication (2FA) on your WordPress affiliate site isn't just a smart move; it's essential.
Ensuring that your valuable data and user information are protected from unauthorized access is critical. And thankfully, with user-friendly tools like AffiliateWP, securing your site has never been easier or more efficient.
Along with robust anti-fraud features, AffiliateWP offers seamless integration with your store, customization options, and more, helping you confidently grow your affiliate program.
Check out more essential resources:
So why wait? Embrace the security and peace of mind that 2FA and AffiliateWP can bring to your affiliate program.