How to Set Up Notifications for Referral Alerts in WordPress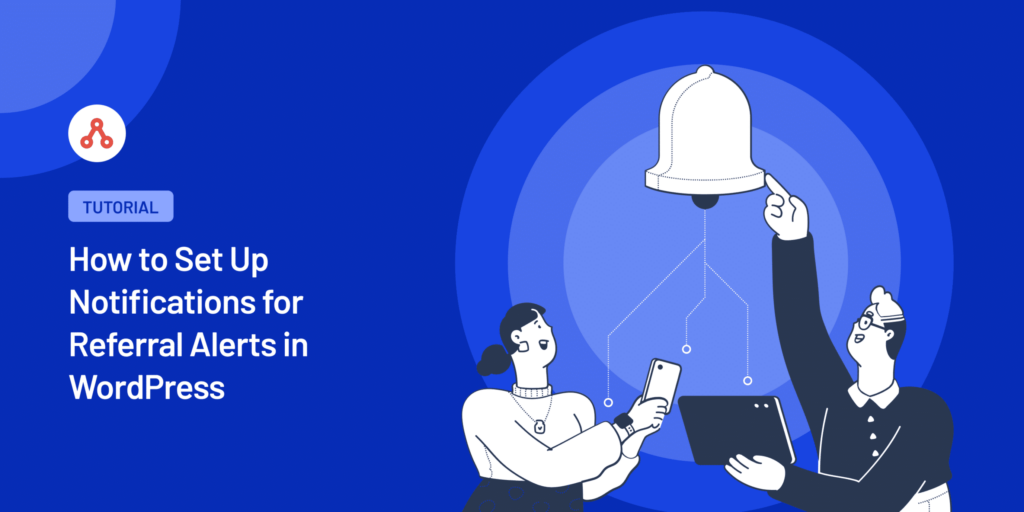 Are you looking for ways to keep your affiliates notified about new referrals they receive on your WordPress site?
Enabling push notifications for referrals can be a game-changer, offering real-time updates to your affiliates that can drive engagement and motivation.
In this article, we will guide you through setting up notifications for referral alerts for your affiliate program in WordPress.
Why Setting Up Push Notifications for Affiliates for Referral Alerts is Important
For many reasons, setting up push notifications for affiliates for referral alerts is essential.
It's always easy to get notified on your smartphones or tablets than on a PC or laptop.
That's why enabling push notifications for referral alerts can help your affiliates stay updated whenever they successfully refer someone and earn a commission; they will be instantly notified on their mobile device.
This feature ensures that affiliates stay updated in real-time about their earnings and referrals, allowing them to track their progress and stay motivated in promoting the product or service.
Moreover, the convenience offered by push notifications cannot be overstated. In modern affiliates' busy lives, receiving updates directly on a mobile device is a significant advantage.
This eliminates the need for affiliates to continually log into the affiliate dashboard to check for updates, saving them time and effort.
However, the only question that most businesses running an affiliate program has is how they can enable affiliate referral alerts. The good news is it is a lot easier than you think, thanks to AffiliateWP.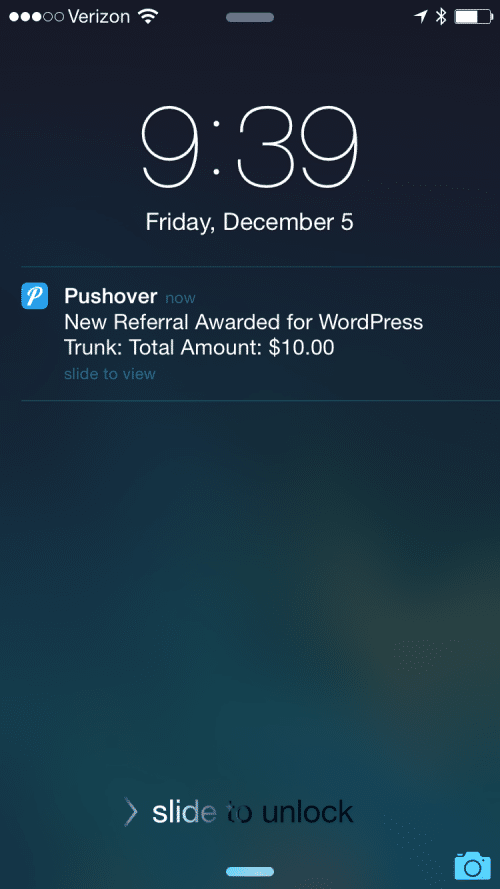 You can create a referral alert for your affiliate just like the image above in a few minutes without needing paid tools or code.
Let's find out how.
Steps to Enable Notifications for Referral Alerts For Affiliates on WordPress
To set up referral alerts for your affiliates in your affiliate program, you just need AffiliateWP.
AffiliateWP lets your affiliates connect their phone or tablet via Pushover to your affiliate system. This way, they will get a push notification whenever a new referral is added to their account.
Follow the below steps to get started:
Step 1: Install AffiliateWP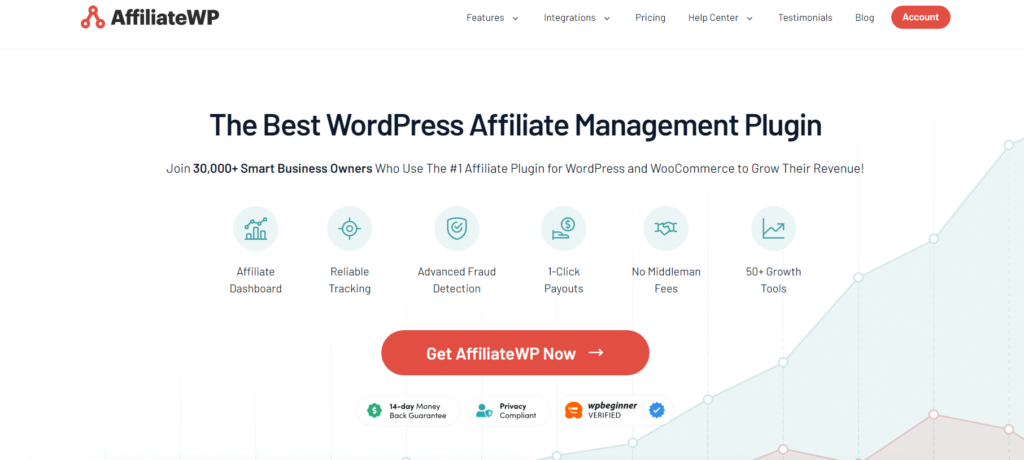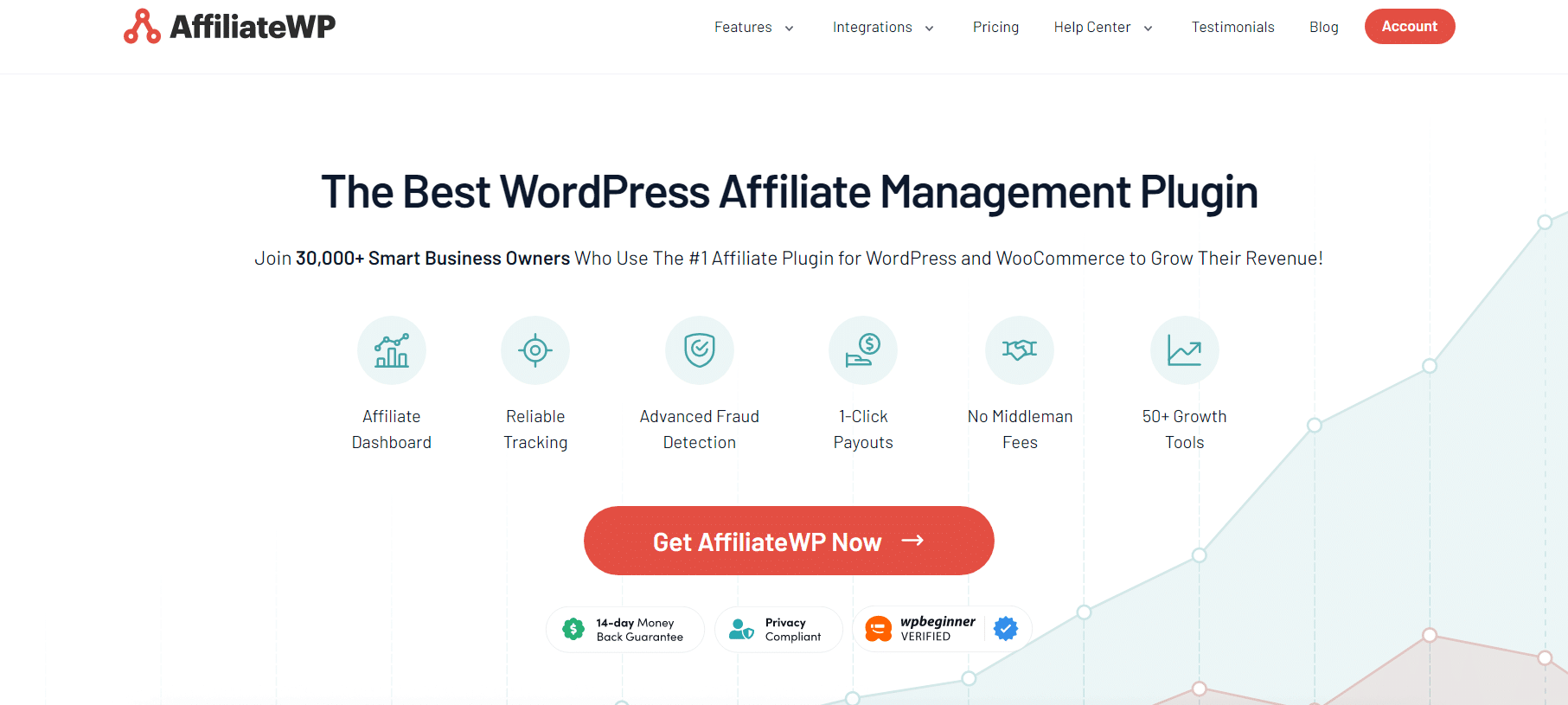 The first is to install AffiliateWP, the best WordPress affiliate program management plugin.
AffiliateWP integrates seamlessly with a broad range of WordPress plugins, offering easy setup and requiring minimal technical knowledge.
To get started, visit our pricing page and select the plan that aligns with your business needs.
Once the purchase is finalized, go to the Plugins tab on your WordPress dashboard and install AffiliateWP.
If you encounter any issues during the installation, follow our detailed step-by-step guide to help you through the process.
Step 2: Complete the Setup Wizard
After installing the AffiliateWP plugin, the next step is to complete the setup wizard.
Hover over AffiliateWP in the sidebar of your WordPress dashboard, click on Settings, scroll down, and select Launch Setup Wizard.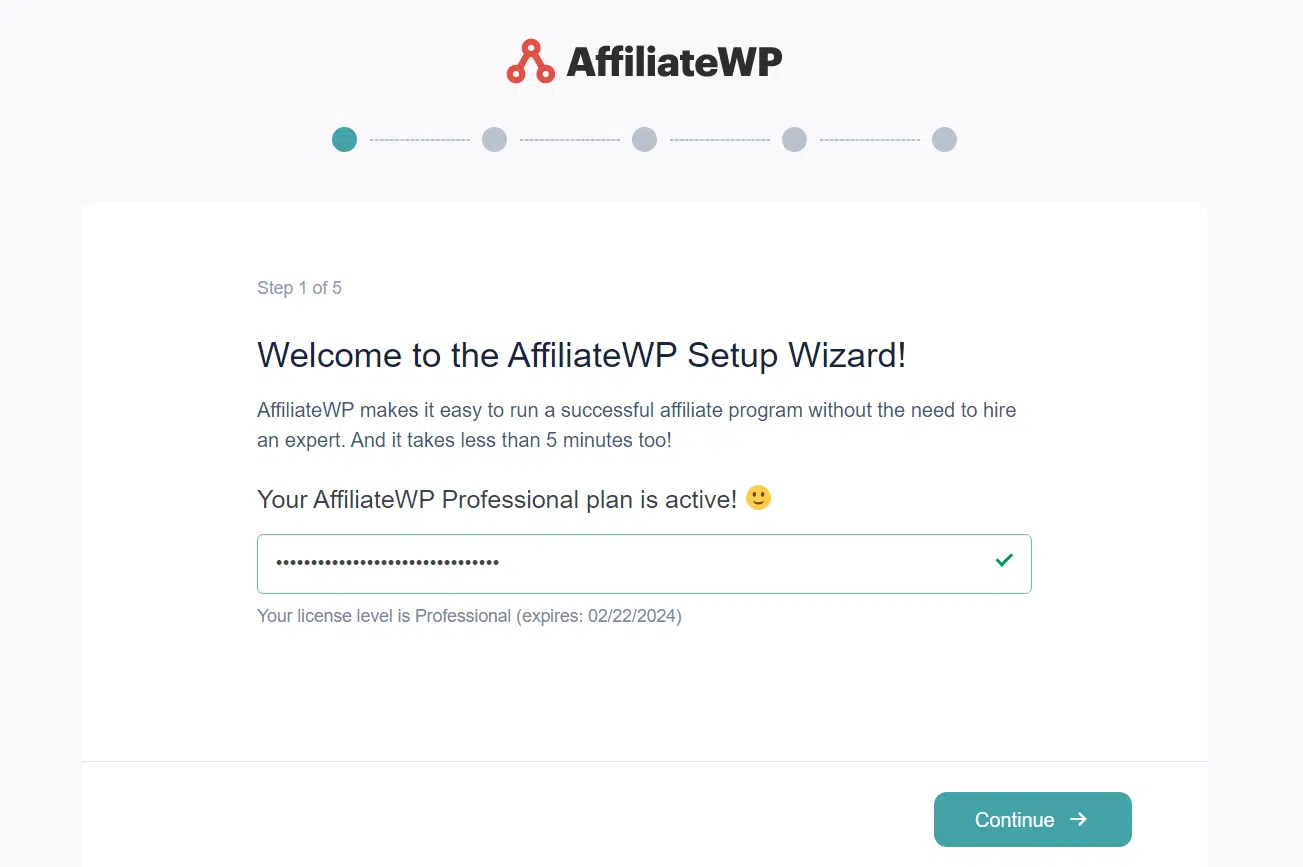 You'll enter the license key you received in your confirmation email or AffiliateWP account. Once you've pasted the key in the designated box, click Continue.
Check the box next to your chosen integration to set up your affiliate program.
You'll find over 20 integrations, including WordPress favorites like WooCommerce, Easy Digital Downloads, and MemberPress. After selecting your integration, click Continue.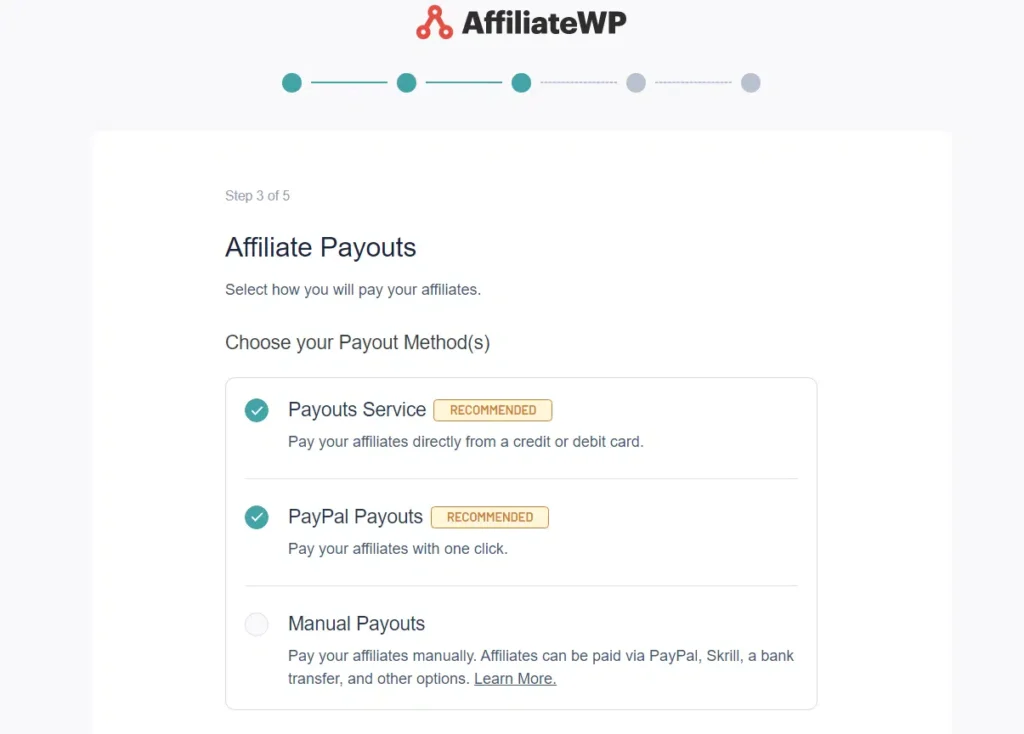 You must choose basic settings such as currency, referral type, and referral amount. These settings will determine your global affiliate commission rate. Once done, click Continue.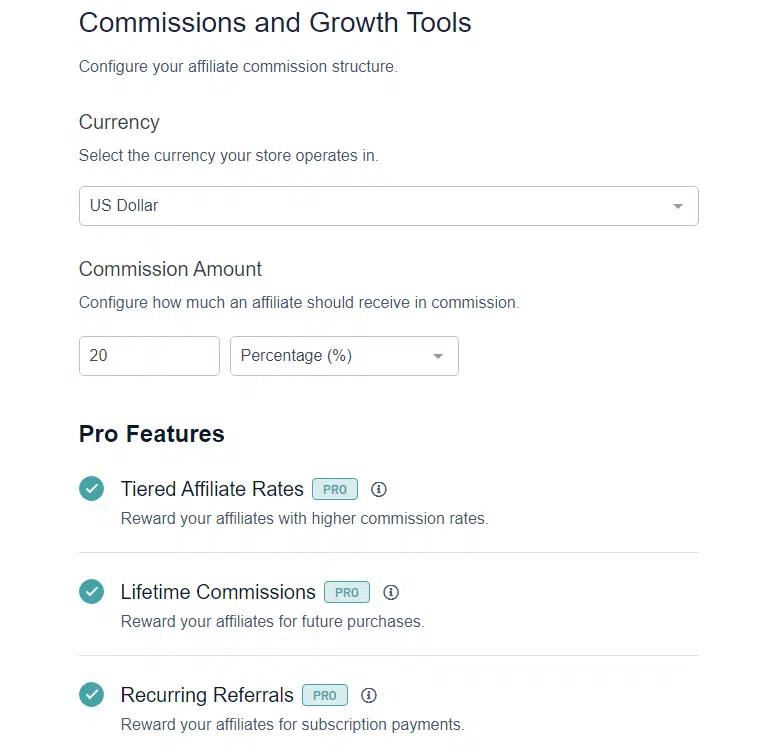 You'll then be prompted to choose your link structure and cookie expiration.
Adjust these settings according to your requirements and click Continue.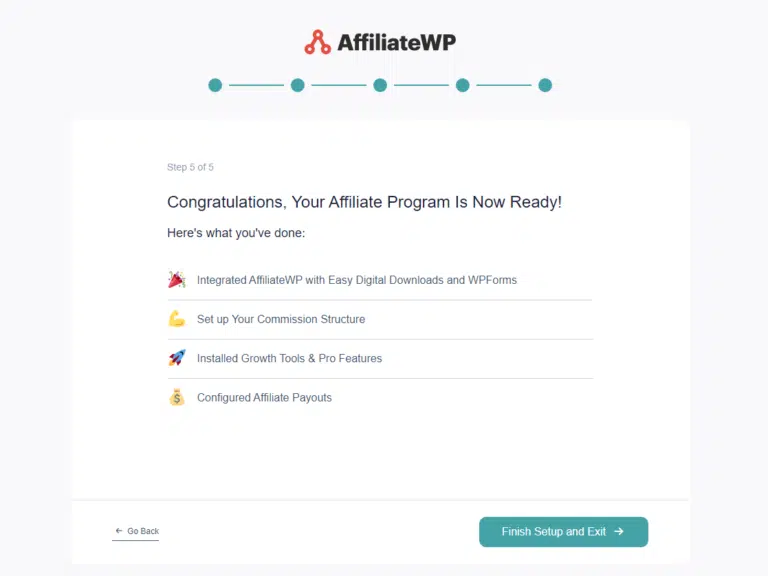 Finally, click Finish Setup and Exit, and your affiliate program will go live.
Step 3: Installing and Using the Pushover Notifications Add-on
Now that you've set up AffiliateWP, you're prepared to install and use the Pushover Notifications add-on.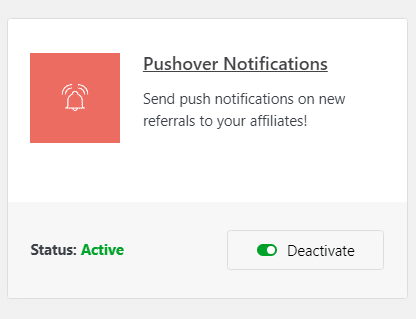 This add-on extends the functionality of AffiliateWP by allowing your affiliates to receive push notifications on their phones or tablets whenever a new referral is added to their account.
Note: Ensure AffiliateWP is properly installed and activated on your WordPress site before installing the add-on.
The next task is to configure the settings of your Pushover Notifications add-on.
Right after the plugin activation, go to AffiliateWP » Settings and click on the Pushover tab.

In the given field, enter your Pushover Application Key.
You can find this key in your Pushover.net account. After you've entered the key, click Save Changes.

Click the Register an Application link on your pushover.net dashboard if you haven't made any apps yet:
With the Application Key set, your affiliates will notice a new field in the Settings tab of their Affiliate Area like this: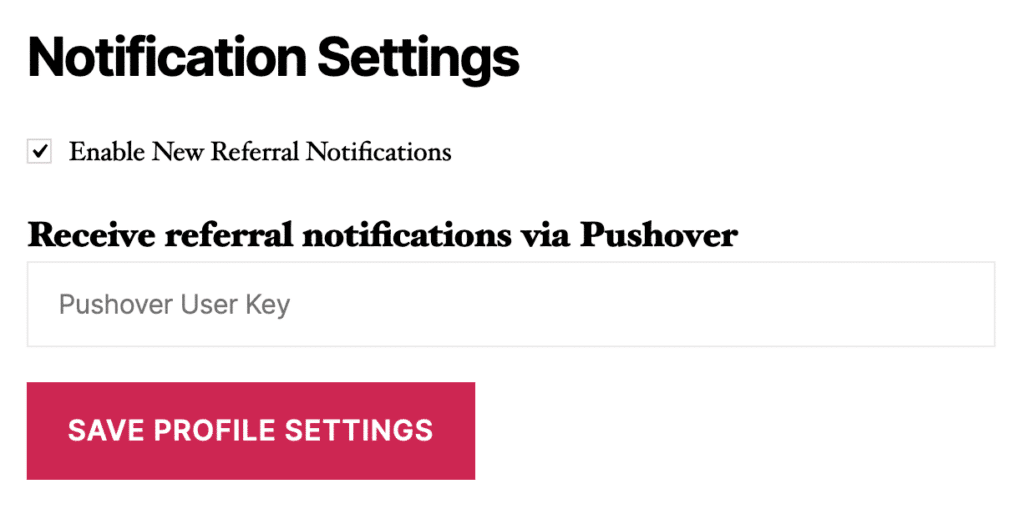 This field allows them to enter their User Key. Any affiliate who has entered their User Key and turned on new referral notifications will automatically get push notifications whenever a new referral with an Unpaid status is awarded to their account.
However, you must note that your affiliates must have a Pushover account to get the User Key needed in the Affiliate Area.
Next, Set Up Push Notifications for Affiliate Marketing
Once you have referral alerts up and running, another vital element you may want to consider is setting up push notifications for your affiliate marketing program.
These can significantly influence your affiliate sales and contribute greatly to the overall success of your business.
Push notifications are an outstanding tool for affiliate marketing.
In general, individuals tend to guard their email addresses, being cautious about what they sign up for to avoid a flood of unwanted emails. This is not the case with push notifications.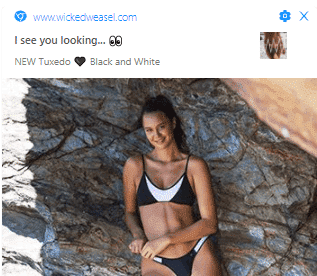 People are more willing to subscribe to push notifications because they don't lead to cluttering inboxes. As a result, you can rapidly grow your push notification subscribers list.
Besides that, push notifications typically have higher metrics than emails. For instance, the average click-through rate for media sites via push notifications is approximately 6.4%, a performance level that outstrips email marketing!
Check out our comprehensive tutorial on enabling push notifications for affiliate marketing to boost your affiliate conversions.
Ready to Grow Your Affiliate Program?
As we've learned in this guide, setting up referral alerts is not as hard as it might seem.
In fact, with AffiliateWP, you can easily do more by creating a professional, well-structured affiliate program in just a few minutes.
And think about the returns – this short investment of time can potentially yield significant long-term benefits for your business!
Want to learn more about affiliate marketing strategies and how to grow your program?
We've got you covered with resources:
Now, there's only one step remaining. It's time to seize the opportunity and give your business the affiliate marketing boost it deserves.
Install AffiliateWP today, and start building an efficient, high-converting affiliate program on your website!