7+ Best LeadDyno Alternatives for 2023 (Guide)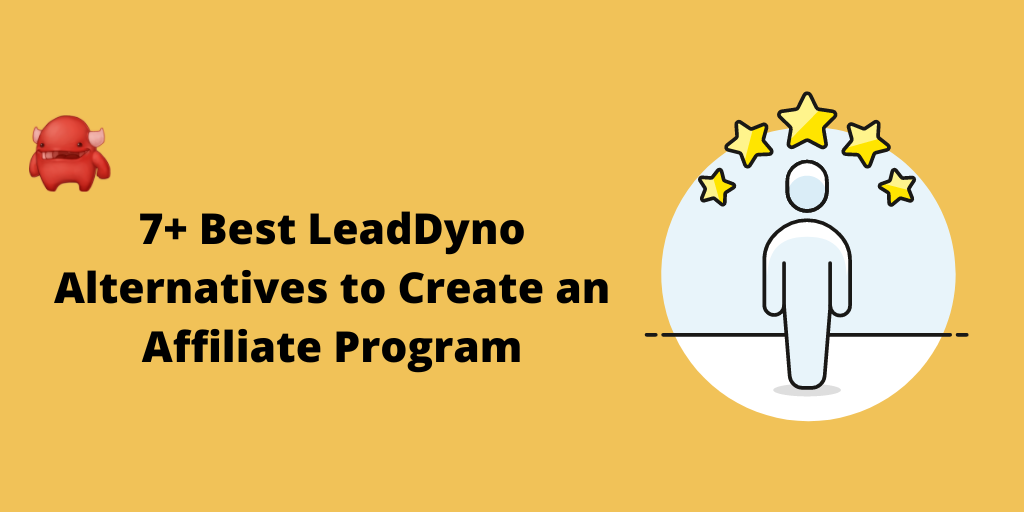 Are you looking for LeadDyno alternatives?
Great news, we've put in the hard work to give you an in-depth look at the best alternatives to LeadDyno.
Let's check them out!
Best LeadDyno Alternatives
LeadDyno is a popular affiliate tracking platform with plenty of users, but it's not right for everyone. Whatever your reasons for looking for a LeadDyno alternative, there's sure to be a product out there that works for you.
To help you choose the best affiliate marketing software, we've looked at all the options and judged them on the following criteria:
Ease of setup
Quality of integrations
Affiliate campaign management
Growth tools
Value for money
After some careful research, we've come up with these LeadDyno Alternatives you should consider:
AffiliateWP
Tapfiliate
Post Affiliate Pro
Refersion
EasyAffiliate
Impact
TargetCircle
Let's take a look at these options in more detail!
1. AffiliateWP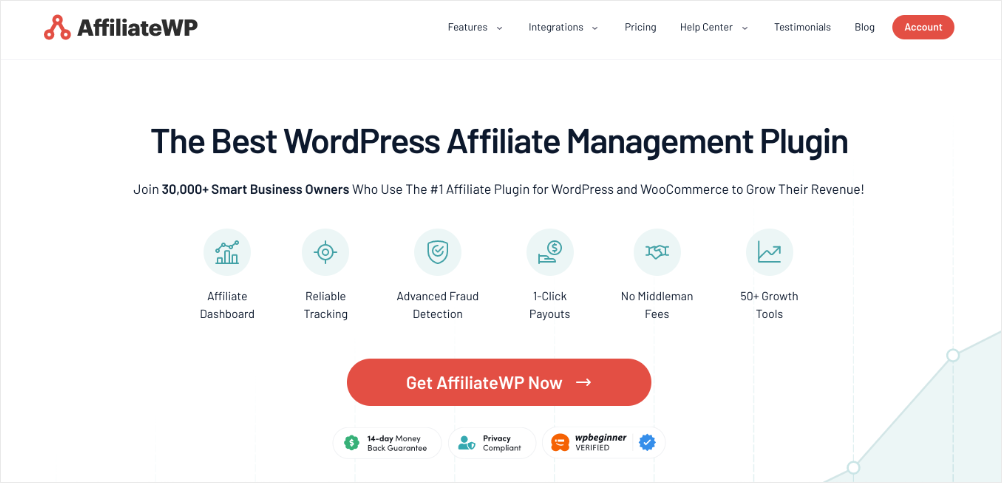 AffiliateWP is the best affiliate plugin for WordPress websites.
Whereas LeadDyno offers integrations for many of the big e-commerce platforms, AffiliateWP is much more specific.
Since more than 40% of websites run on WordPress, this is a big bonus because all of AffiliateWP's development is focused on providing the best possible experience for WordPress websites.
This results in a whole host of integrations with the most popular WooCommerce plugins (WooCommerce, Easy Digital Downloads, Restrict Content Pro, PayPal, Stripe, Zapier, and more). It's incredibly easy to set up and allows you to start your own affiliate program in under 10 minutes.
As soon as you complete the setup wizard, you'll be able to track affiliate links and sign up innovative affiliates.
However, it's AffiliateWP's affiliate management and growth tools that make it stand out.
Custom affiliate dashboards
Smart commission rules
Detailed affiliate reports
Real-time analytics and smart fraud detection
Fully customizable (APIs, hooks, and templates)
Innovative performance marketing tools like Vanity Coupon Codes, Recurring Referrals, and Affiliate Landing Pages
One-click payouts
World-class customer support
AffiliateWP's plans are also much more affordable than LeadDyno's, allowing you to make instant savings while growing your affiliate program.
Check out AffiliateWP's pricing!
2. Tapfiliate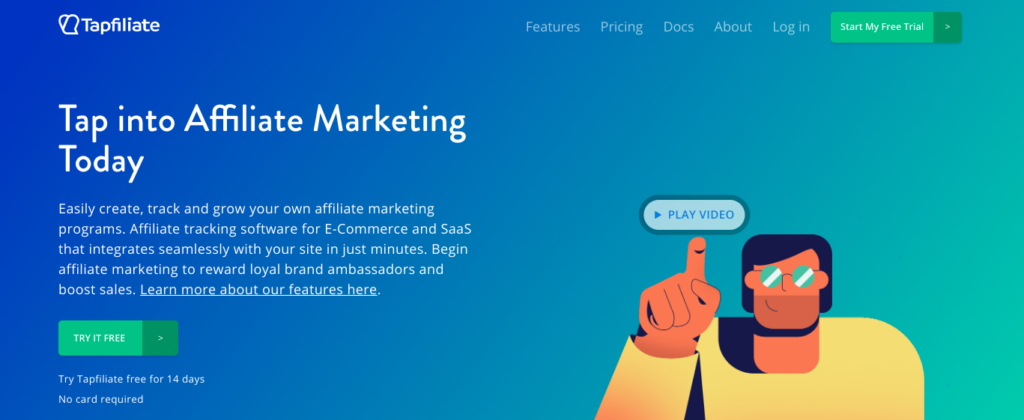 Tapfiliate is another great LeadDyno alternative with a ton of different integrations.
With easy integrations for Shopify, WooCommerce, BigCommerce, Magento, Wix, and more, it's got all the major platforms covered. It also offers a range of integrations for email marketing tools, social media, form builders, CRMs, and learning management systems that puts it on a par with LeadDyno.
Pricing-wise Tapfiliate is a little more flexible than LeadDyno as there are no restrictions on unique visitors per month.
Check out Tapfiliate's pricing!
3. Post Affiliate Pro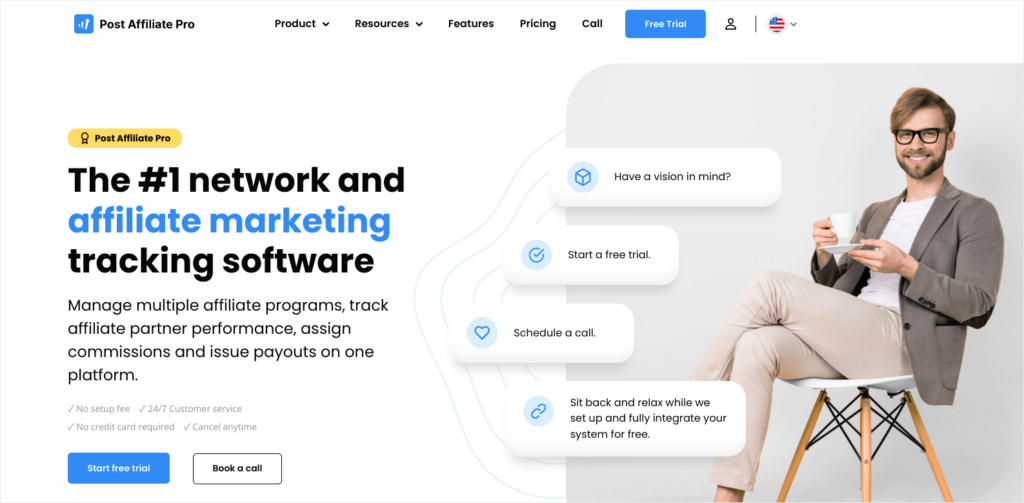 Post Affiliate Pro has a ton of useful integrations to help you grow your business.
It connects you to all the major e-commerce platforms (Shopify, BigCommerce, Squarespace, and more), as well as lots of other useful software to help you assign attribution and run your program more efficiently.
With its pricing, it's certainly aimed at larger, more established businesses, but if that's you, then it's got some great functionality to help power your growth.
Check out Post Affiliate Pro's pricing!
4. Refersion

Refersion offers a complete affiliate partner marketing solution that's a great option for larger businesses.
Like Tapfiliate and Post Affiliate Pro, it's got a wide range of integrations to help you get set up quickly and has everything you need to manage and grow an affiliate program.
Refersion also offers an affiliate directory of over 3.6 million affiliates on its Enterprise and Enterprise Plus plans, making it easy to find the perfect affiliates.
These options do come with a price though, and as the Professional plan only covers 50 monthly conversions, most businesses will need to go with the Enterprise or Enterprise Plus plans.
5. EasyAffiliate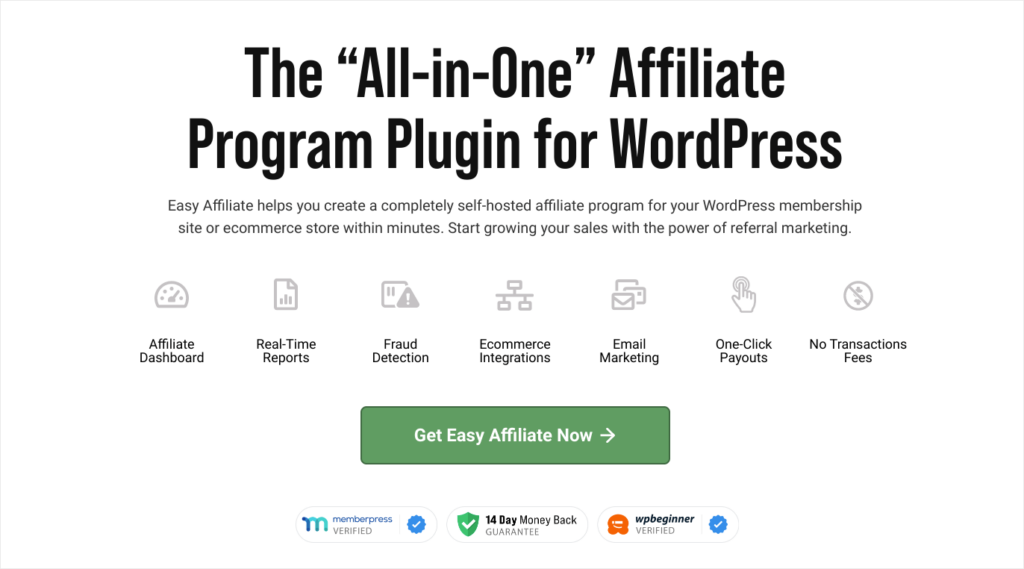 EasyAffiliate is another WordPress-specific plugin that does an excellent job.
It's probably the most basic of the affiliate marketing platforms we're going to discuss in this list, but that's not a bad thing. If you want to go with something that's user-friendly, does the basics well, and is price friendly, then EasyAffiliate is a great option.
With simple integrations for WooCommerce, Easy Digital Downloads, MemberPress, and more, you'll get good value for money with EasyAffiliate.
Check out EasyAffiliate's pricing!
6. Impact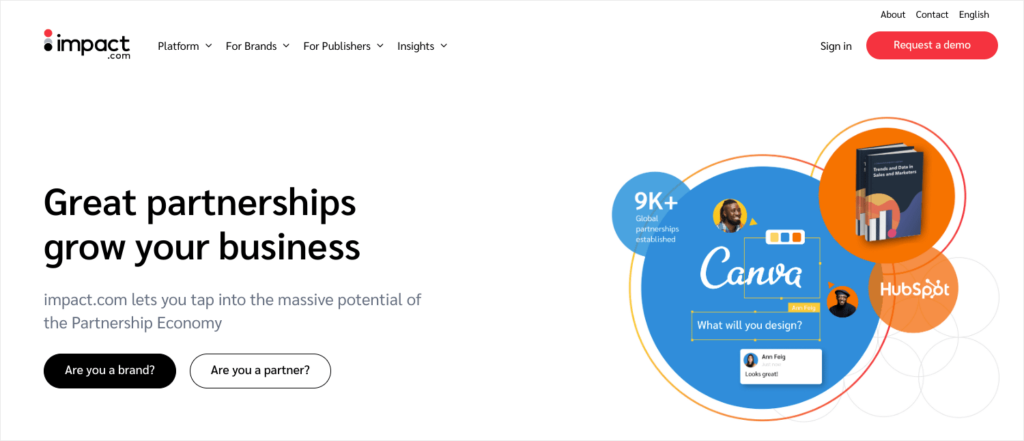 Impact is a little different from many of the options on this list because it's more of an affiliate network.
You're not creating your own referral program, but using the platform to manage all your affiliates, influencers, and other partnerships.
This is a good option for businesses looking for immediate access to a large pool of affiliates, and those who want minimal input in their partner program. While other options offer more customization, Impact offers a powerful ready-to-go solution.
7. TargetCircle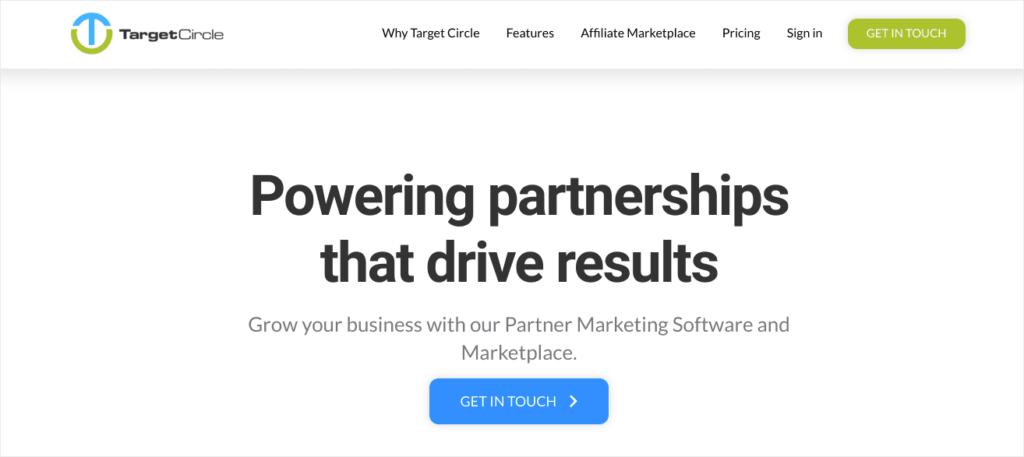 Like Impact, TargetCircle is a SaaS-based solution that provides small businesses with affiliate tracking and a large directory.
While it doesn't allow you to own and manage your own program it does give you a ready-made platform to start conversion tracking and signing affiliates. Its affiliate directory is well vetted and helps you find hard-working, innovative affiliates to grow your business.
The pricing is on the more expensive side, but it offers a quick way to set up your affiliate marketing campaigns.
Check out TargetCircle's pricing!
Note: There are other affiliate tracking software solutions that didn't quite make our list like Everflow and Affise, but we think we've picked out the top LeadDyno alternatives you need to consider.
Best LeadyDyno Alternatives: Winner
If your website runs on WordPress then the best LeadDyno alternative is AffiliateWP.
It offers amazing value for money, is incredibly easy to set up, and gives you a whole host of digital marketing tools to grow your referral program. With more than 40% of the web running on WordPress, this makes AffiliateWP a viable option for lots of different businesses.
For websites run on other platforms, we recommend Tapfiliate and Post Affiliate Pro as other good LeadDyno Alternatives.
So, what next?
Well, we've got some more resources to help you get your affiliate program started:
Now you've got all the information you need!