4 Best Gravity Forms Affiliate Plugins (Compared)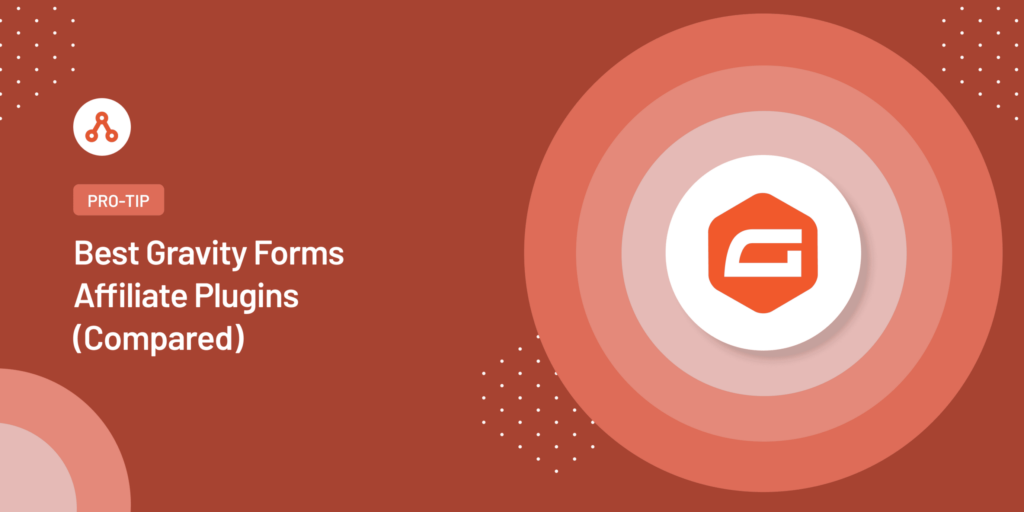 Looking for the best Gravity Forms affiliate plugins?
You've come to the right place! We've compared the best plugins to show you the best way to track referrals on your forms.
Here are the best affiliate plugins for Gravity Forms.
Why Add Referral Tracking to Gravity Forms?
Referral tracking using an affiliate plugin is the perfect way to boost opt-ins, sign-ups, and registrations. If you're doing lead generation with Gravity Forms, then affiliate tracking is going to help you boost performance.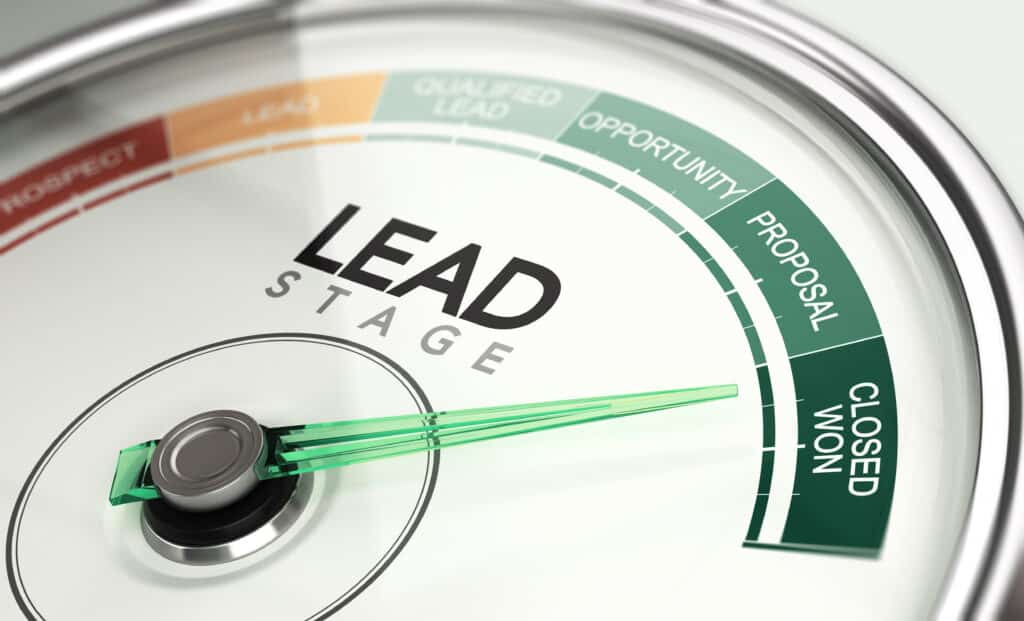 Even better, it's pretty much risk-free.
The best Gravity Forms affiliate plugins make it incredibly easy to set up an affiliate program, without a big upfront investment. Many offer a 14-day money-back guarantee, and you don't have to pay affiliates until they send you qualified leads, so it really is a great option.
Gravity Forms gives you the tools you need to create high-converting forms, and affiliate marketing helps get those forms in front of the right audience. You might well find it's the missing ingredient in your lead generation.
So, let's take a look at the best Gravity Forms affiliate plugins.
4 Gravity Forms Affiliate Plugins to Boost Lead Generation
We're not going to give you a list of the 100+ best Gravity Affiliate plugins, because we want to show you the options that work best, and also, there aren't a lot of plugins with a dedicated Gravity Forms integration.
However, we are going to show you an extra tip in step 4 that might help you set up referral tracking for Gravity Forms if you're using an affiliate software that's not listed in this article.
Here's what we're going to look at:
AffiliateWP
iDevAffiliate
Post Affiliate Pro
Hooks, API, and Zapier Integrations
Let's take a look at the best Gravity Forms affiliate plugins in more detail.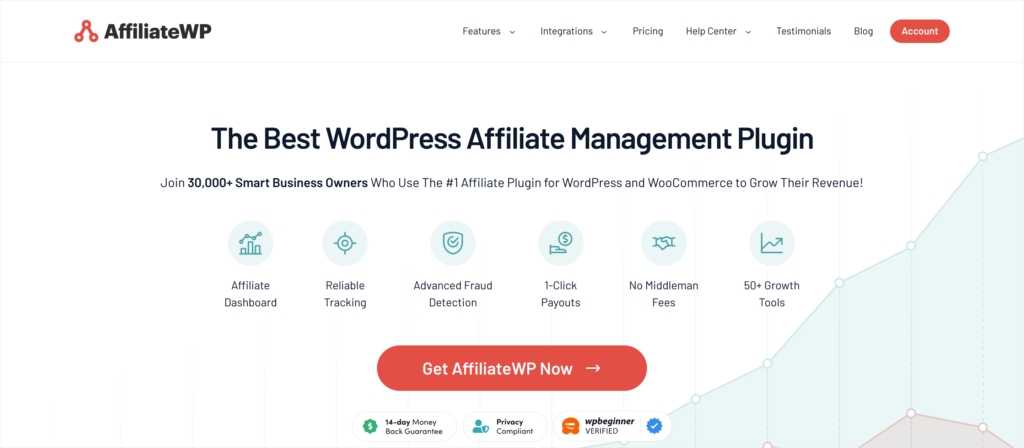 AffiliateWP is the best WordPress affiliate management plugin.
It's got tons of different integrations for all your favorite WordPress plugins, including a one-click integration for Gravity Forms. This will allow you to start tracking referrals on your Gravity forms in under 10 minutes!
Every aspect of AffiliateWP is managed from your WordPress admin, and its streamlined UX is built to save you time.
As soon as you complete the simple setup wizard, AffiliateWP will create a customizable signup page and affiliate dashboard that syncs with your theme. You can quickly edit both of these elements to attract the very best affiliates and give them the guidance they need to send you leads. If you're using the Pro or Plus plan, then you can even create your affiliate registration forms within Gravity.
Once you've got affiliates set up, then you can unleash powerful tools like Affiliate Landing Pages to maximize conversions!
AffiliateWP is set up to ensure you spend minimum time managing your Gravity Forms affiliate program and maximum time perfecting your lead generation. From affiliate signups to real time-analytics, and affiliate payouts, everything can be handled in a few clicks from your WordPress dashboard.
Check out AffiliateWP's pricing!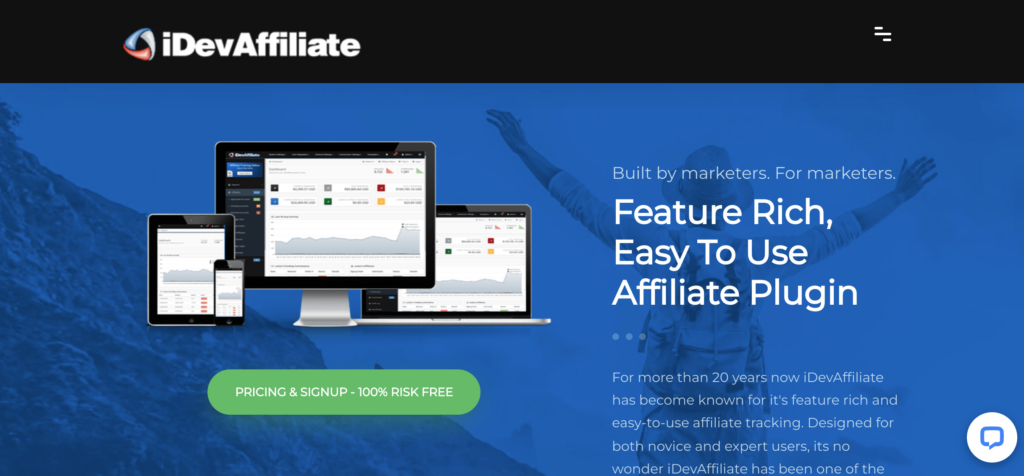 iDevAffiliate is a great affiliate software, and it syncs with a number of different platforms. Along with AffiliateWP, iDevAffiliate is one of the few affiliate plugins to offer a dedicated Gravity Forms integration, and we always find that makes for a much better experience.
To help you get set up, iDevAffiliate offers an intuitive onboarding and setup wizard, and this will help you get started quickly. Once you're up and running, it also offers plenty of features to fuel your growth.
iDevAffiliate offers solid affiliate tracking, but the most cost-effective option is a cloud-hosted program that will function outside of your WordPress site. This can make affiliate management a little more time-consuming, so it's something to be aware of.
Check out iDevAffiliate's pricing!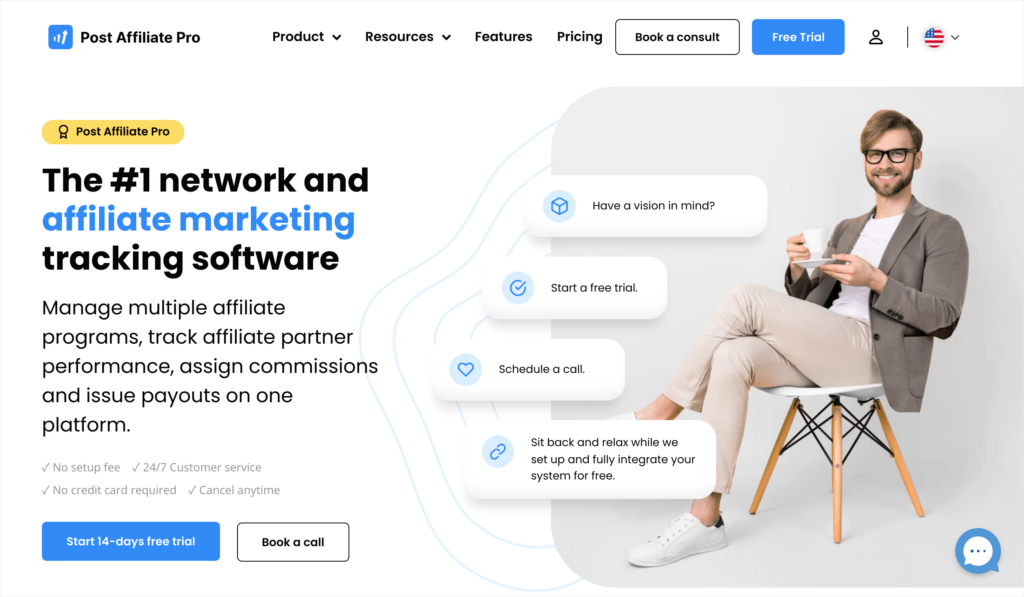 Post Affiliate Pro is a large affiliate marketing software with a massive selection of integrations. It does have a Gravity Forms integration, but it's not nearly as intuitive as the ones offered by AffiliateWP and iDevAffiliate.
To set up the Gravity Forms integration, you first need to sync your site through the WordPress integration, and then add some code to your site. This isn't the right option for everyone, but at least it is an option!
Because of Post Affiliate Pro's pricing, it's more of an option for medium to large-sized businesses. It's a lot more pricey than AffiliateWP and iDevAffiliate, and while it offers some great features, you'll need to be confident you can use them to get a good ROI.
Check out Post Affiliate Pro's pricing!
4. Hooks, API, and Zapier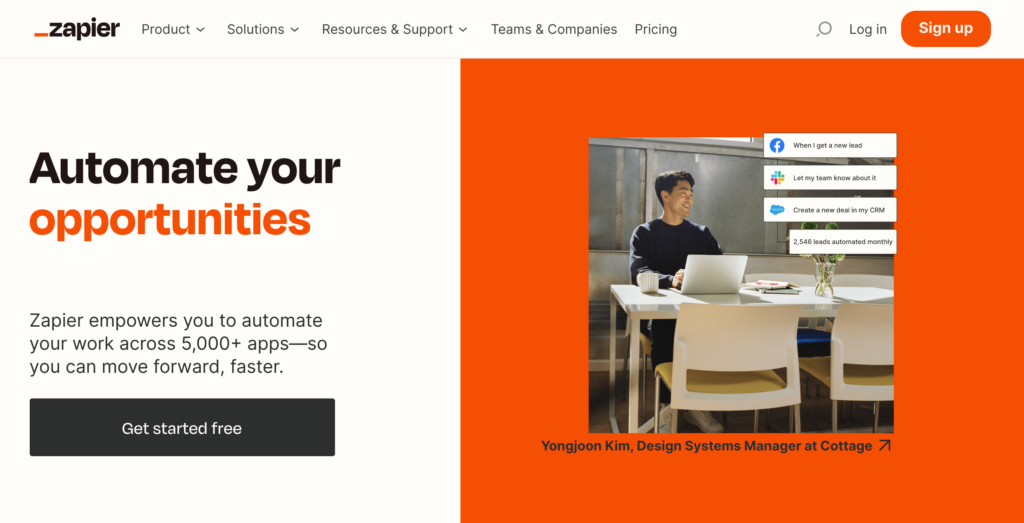 If you want to integrate Gravity Forms with another affiliate software, then the best thing to do is look for one with a Zapier integration.
Many affiliate plugins have a Zapier integration and it can allow you to extend the functionality. This isn't an ideal way to track referrals, but depending on the software, it might work.
Alternatively, if you're more technically minded, you can use hooks and API to extend the functionality of your affiliate software and start tracking form referrals.
Now Grow Your Affiliate Lead Generation
We want you to use affiliate tracking for Gravity Forms to grow your business, so we've got some extra tips to help you out.
One of the best ways to maximize sign-ups and opt-ins is through personalization, and AffiliateWP can give you this. Affiliate marketers are effective because people trust their recommendations, and you want to leverage this as much as possible.
The best way to do this is with Personalized Affiliate Landing Pages. They allow you to create content that leverages the relationship the affiliate has with your brand to pass trust on to your business.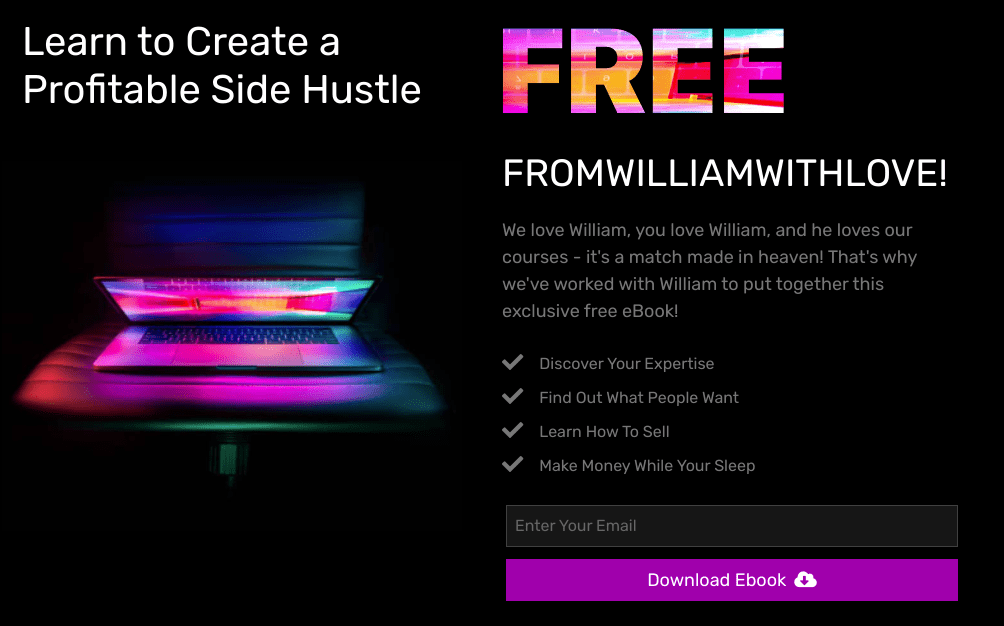 Rather than sending people to a generic landing page, you're sending them to a page that mirrors the messaging of the affiliate. It means the customer journey is more uniform, lowering the bounce rate, and boosting conversions.
With the AffiliateWP Affiliate Landing Pages pro addon this is incredibly easy to set up, and it can have a huge impact.
What's the Best Gravity Forms Affiliate Plugin?
The best Gravity Forms affiliate plugin is AffiliateWP.
It allows you to set up referral tracking for Gravity Forms in under 10 minutes and makes affiliate management a doddle. Throw in some awesome growth features to boost conversions, and you've got a plugin that's built to grow your business.
We want you to get even more out of your affiliate marketing though, so here are some more helpful resources.
Now there's only one thing left to do.
Get AffiliateWP, the best affiliate plugin for Gravity Forms today!