JVZoo vs WarriorPlus vs AffiliateWP (Definitive Guide)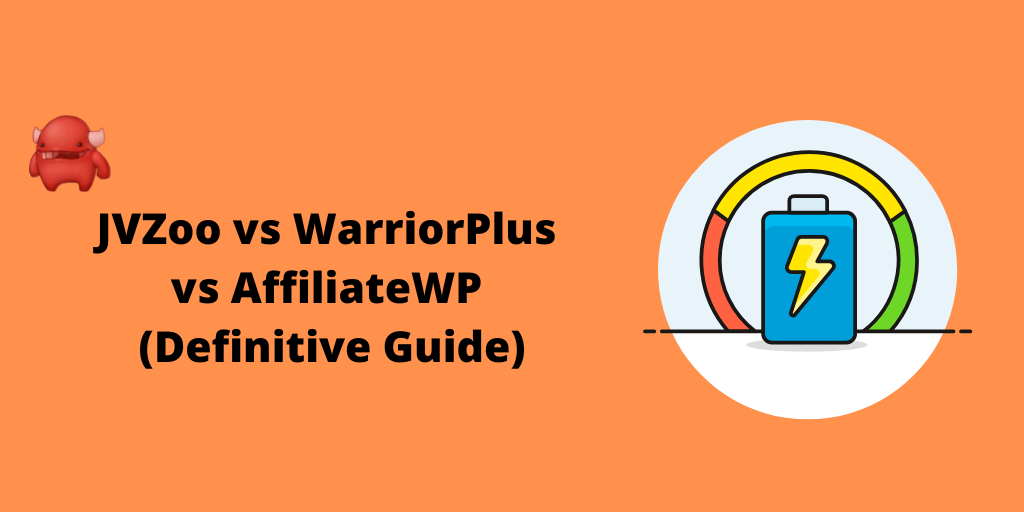 What's the best affiliate platform to sell your products on between JVZoo, WarriorPlus, and AffiliateWP?
Find out with this definitive JVZoo vs WarriorPlus vs AffiliateWP guide.
JVZoo vs WarriorPlus vs AffiliateWP: Which is the Best Affiliate Platform?
We're going to take a look at JVZoo, WarriorPlus, and AffiliateWP to help you decide on the best way to grow your digital marketing.
To help you with this decision, we've looked at:
Ease of setup
Affiliate management tools
Growth features
Support
Pricing
Each platform offers some slightly different features, so read on to find out which one stands out as the best affiliate tool.
Read on for the in-depth verdict!
Setup
One term that's constantly thrown around in affiliate marketing is passive income.
While this doesn't quite do justice to the hard work that goes into a successful affiliate program, it's still a relevant point. An affiliate marketing program should take your internet marketing to the next level (SEO, social media, email marketing, and more), expanding your sales while giving time back to you.
If your affiliate network makes it difficult to get set up, then it's not meeting its first goal.
So, in the WarriorPlus vs JVZoo vs AffiliateWP debate, how do they all compare on setup?
JVZoo Setup

You don't grow to the size of JVZoo without making it easy for people to get set up with your product.
It's completely free to sign up for JVZoo, and all you've got to do is list your products.
It takes a little bit of time to go through and add your products to the platform, but once they're up, you've got everything you need.
This includes straightforward integrations with apps like Zapier and a range of email service providers and CRMs, plus automated affiliate payouts and refunds.
WarriorPlus Setup

WarriorPlus also makes it extremely easy for merchants to get started with affiliate marketing. Again, it's free to sign up, and you can start adding your products in a matter of seconds.
You'll be able to add a limitless number of products, sales funnels, and upsells, giving your affiliates and influencers plenty to get stuck into!
Listing your products can be a little tiresome on WarriorPlus, but once you've got everything set up, then WarriorPlus gives you the framework you need to run a successful affiliate marketing program.
AffiliateWP Setup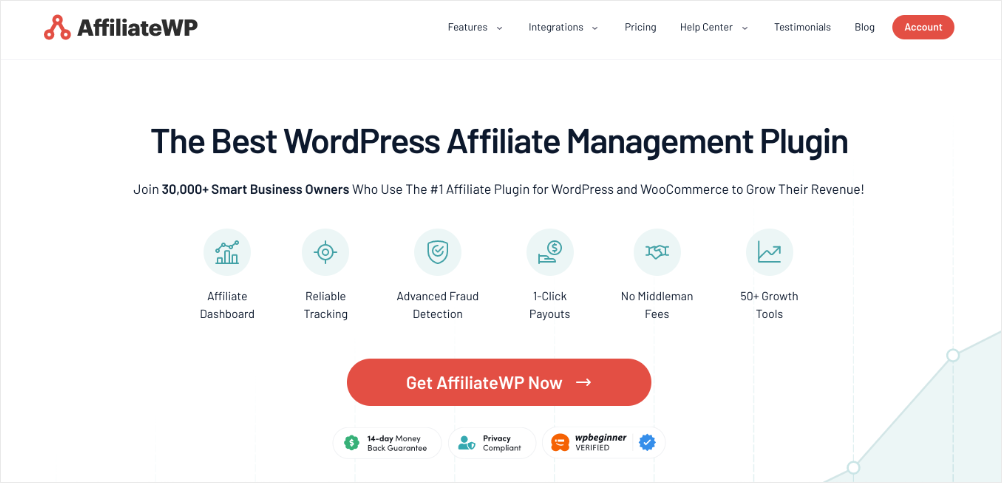 AffiliateWP is the best affiliate management plugin for WordPress.
If your website runs on WordPress and uses any of AffiliateWP's 20+ integrations, this means you can sync all your products in just a click.
Whether you're selling physical products through WooCommerce, digital products through Easy Digital Downloads, memberships through MemberPress, or simply using payment gateways like PayPal and Stripe, the setup couldn't be easier.
An easy-to-use setup wizard walks you through every step, meaning your affiliate products are synced and ready to go in just a few minutes.
When it comes to tracking affiliate links on WordPress, it's hard to beat AffiliateWP for simplicity and ease of setup. In just a few clicks, it will start tracking referrals and protecting you from affiliate fraud, allowing you to get on with growing your affiliate program.
Affiliate Management Tools
Affiliate management tools are a crucial part of your program because they save you time as well as grow e-commerce sales.
There's an incredible amount of competition for successful affiliates, so you've got to stay on top of affiliate management. If not, you risk losing your best marketers to rivals.
JVZoo Affiliate Management Tools
With a database of 800,000 affiliates, this is an area of strength for JVZoo, as it helps you start making sales right now.
It makes it easy for affiliates to find your offers and promote your products. This does come with a downside though; there's a ton of competition and it's very difficult to stand out from the crowd.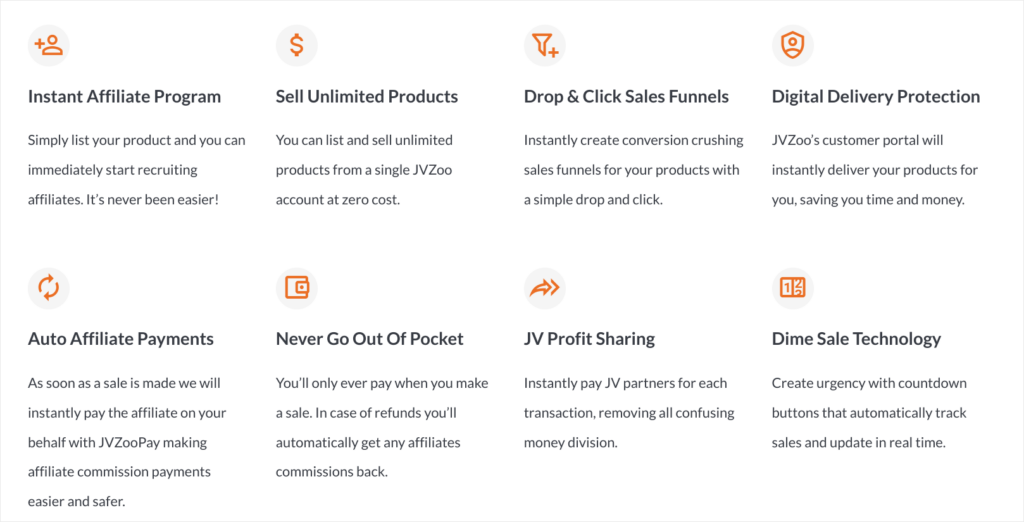 To help you stay engaged with your best affiliates, JVZoo offers solid integrations with a host of email service providers. This makes it easier to build personal relationships through your email list and keep affiliates promoting your products for longer.
Another solid feature is automated payouts and refunds that help your affiliate program to run on autopilot.
WarriorPlus Affiliate Management Tools
WarriorPlus also has a large database of affiliates who can immediately start promoting your products.
Again though, this comes with a ton of competition, which means you've got to get creative with your affiliate offers.
WarriorPlus does offer good affiliate management tools to help you do this though. The affiliates tab allows you to easily track individual affiliates' stats, approve/deny requests, change commission rates, and much more.

This kind of flexibility is important as it enables you to focus on your most successful affiliates.
AffiliateWP Affiliate Management Tools
AffiliateWP works a little differently from the other two platforms when it comes to affiliate management tools.
Because AffiliateWP isn't an affiliate network and instead builds your own affiliate program, it means you own all your own data. You're not reliant on the affiliate network to promote your offers and facilitate affiliate relationships, instead, you're in control.
This gives you complete control over affiliate management.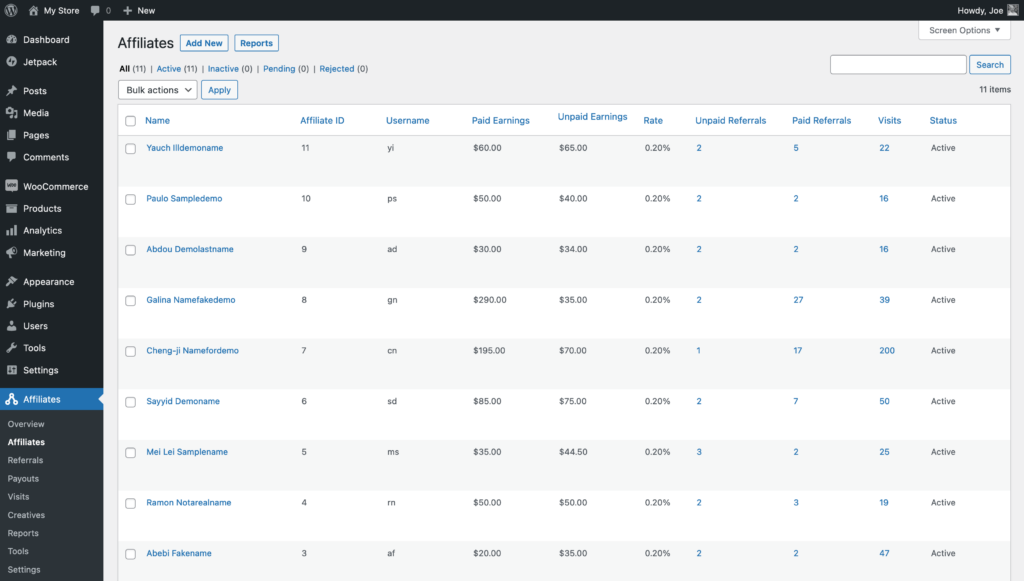 You can easily accept or reject affiliate applications, create your own onboarding, automate communications, and pay affiliates directly to their bank accounts.
When you join JVZoo or WarriorPlus, you're borrowing their audience, but with AffiliateWP, you're creating your own army of affiliates, and you can manage them how you see fit.
Growth Features
Affiliate marketing is all about growth, so what do JVZoo, WarriorPlus, and AffiliateWP offer in this area?
JVZoo Growth Features
The immediate growth feature JVZoo offers is access to a large audience of affiliates.
It also makes it very easy for you to get started with features like:
Drop and click sales funnels
Real-time tracking and analytics
Automatic sales tax calculations
Support for recurring payments (ideal for membership sites)
With JVZoo, your tradeoff is customization.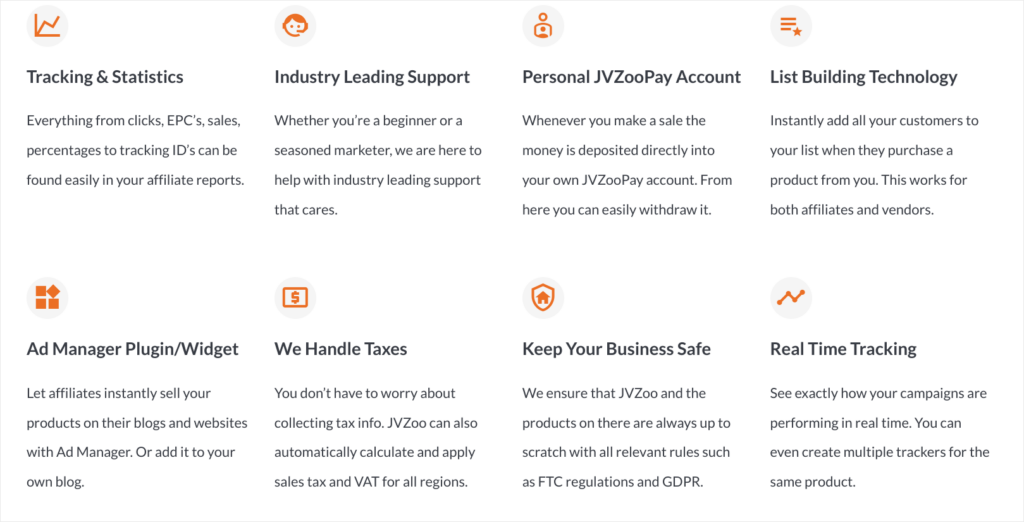 It gives you everything you need to get started with affiliate marketing very quickly, but you're tied into the out-of-the-box solution. As you'll see with AffiliateWP, the added customization means you get a host of extra growth tools.
WarriorPlus Growth Features
Like JVZoo (and other similar products like ClickBank), you're buying into the immediate platform WarriorPlus gives you.
The key element is access to affiliates.
There aren't the same tools available as with a more custom solution, but WarriorPlus does offer some extra features above and beyond what JVZoo offers.
Unlimited sales funnels, products, and upsells
Facebook and Google pixel tracking
Track leads through the funnel to better understand your customer
Multi-tiered and time-sensitive commissions
Powerful analytics

It's hard to make your affiliate program stand out from the crowd on these affiliate networks, but WarriorPlus does give you access to detailed metrics to help you get the most out of what you've got.
AffiliateWP Growth Features
This is where AffiliateWP stands out from the crowd. Its list of affiliate growth tools goes on and on.
Personalized affiliate landing pages
Vanity affiliate coupon codes
Direct link tracking (no need for affiliate links)
Smart commission rules
Lifetime commissions
Recurring referrals
Customizable affiliate dashboard
And much more…
These features don't just help you attract affiliates – they drive sales.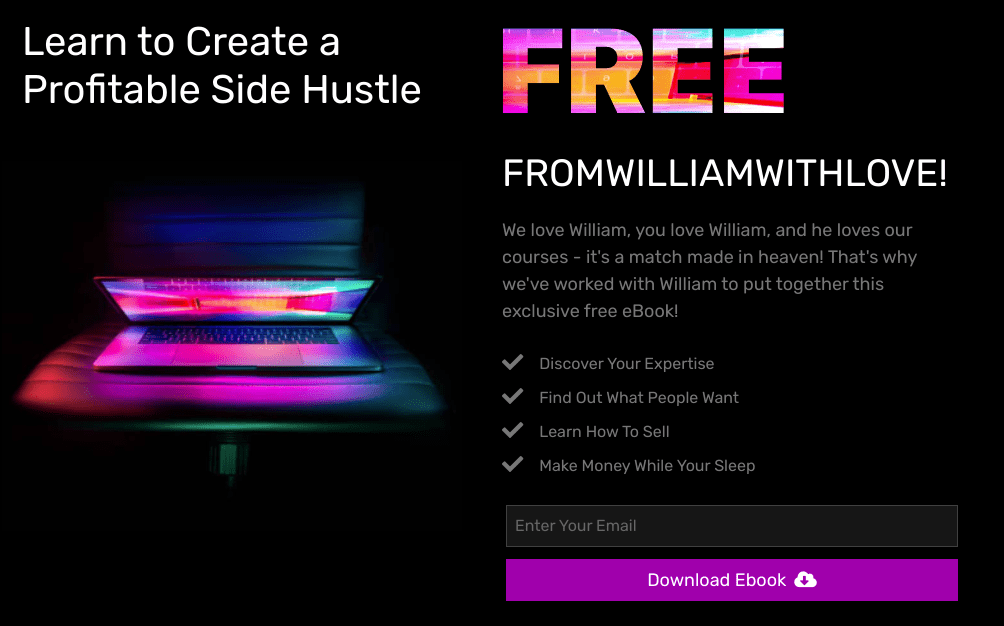 You can sign up as many affiliates as you want, but ultimately, your job is to empower them to make sales. AffiliateWP gives you the platform to do exactly this.
Support
Whether you're an affiliate marketing pro or a complete beginner, we all need a little support from time to time.
You might find something hard to set up, discover something that doesn't work exactly as you expected, or simply want a few tips about how to improve your program. Whatever it is, when you have the right affiliate platform, they will be there to help you.
JVZoo Support
If you have a quick question, then JVZoo has a great knowledge base to help you quickly find an answer. It's got sections with answers to all your FAQs and an extensive blog with tips and tricks to help you improve your performance.

It's got a large support team that claims to operate 365 days a year, so you should be in good hands if you encounter a problem.
Another good resource is the JVZoo Facebook group which has over 50,000 members. This can be a great place to post any questions and share tips.
WarriorPlus Support
WarriorPlus's support isn't quite as comprehensive as JVZoo's but it has some good resources nonetheless.
Its help page is split up into useful sections and has detailed documentation to help answer your most pressing questions. If you can't find the answer to your question, then the next best option is to post your question to the WarriorPlus Facebook page, which the team actively monitors.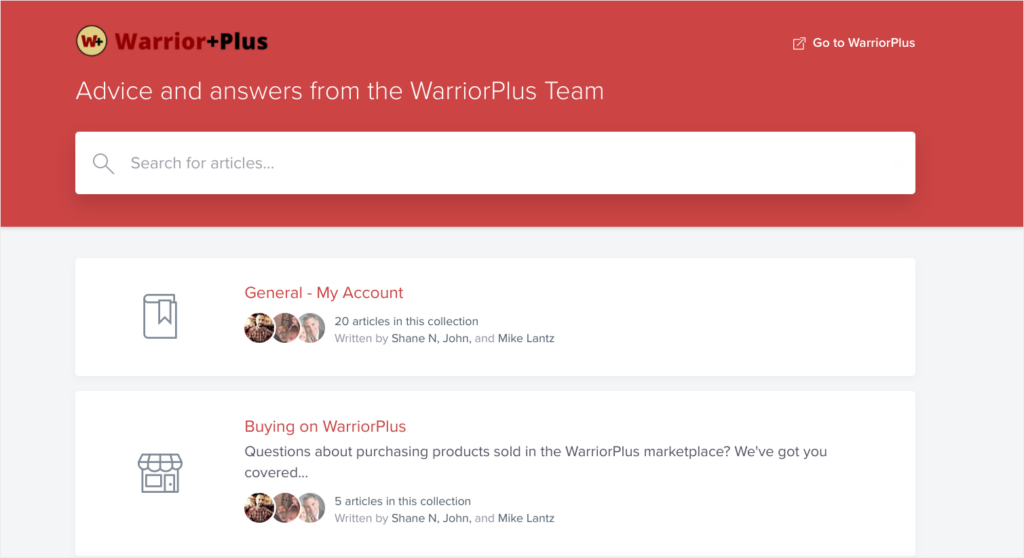 This is one area where WarriorPlus seems to fall behind in the JVZoo vs WarriorPlus vs AffiliateWP discussion.
AffiliateWP Support
A quick look at AffiliateWP's testimonials and you quickly get a feel for the level of service you receive from this platform.
Whenever you have a question, AffiliateWP's team of experts is on hand to answer it and help you find a solution to your problem.

This has led to frequent reviews complementing the "uncommonly good support."
AffiliateWP also has a regularly maintained blog offering you advice, tips, and tutorials to improve your affiliate performance.
Pricing
OK, so let's get to one of the most important points.
How much do they all cost?
JVZoo Pricing
JVZoo costs nothing to set up or maintain.
It earns its money from a 5% commission on all your sales.
So, let's take a look at how that breaks down based on your sales expectations:
$5,000 revenue = $250 in fees
$10,000 revenue = $500 in fees
$50,000 revenue = $2,500 in fees
Free setup and no yearly maintenance costs are appealing, but the fees can start to add up if you create a successful affiliate program.
WarriorPlus Pricing
WarriorPlus is also free to set up and maintain.
It charges a 4.9% fee plus $0.10 on each sale.
It's a slight variation on JVZoo's pricing structure, but it works out very similarly.
Say your average product costs $100, this is how the fees will break down.
$5,000 revenue = $250 in fees
$10,000 revenue = $500 in fees
$50,000 revenue = $2,500 in fees
The main difference is that if you're selling high-value items, then WarriorPlus is a little cheaper, but there's very little in it.
AffiliateWP Pricing
AffiliateWP's pricing structure is very different.
You pay upfront for the platform, but there are no fees on sales. This means you can grow your sales as much as you like without cutting into your profits.
There are 3 plans available:
Personal Plan: Starting at $149.50 a year
Plus Plan: Starting at $199.50 a year
Professional Plan: Starting at $299.50 a year
It doesn't take many affiliate sales for this to work out as a cheaper option than both JVZoo and WarriorPlus.
Which is the Best Affiliate Platform? JVZoo vs WarriorPlus vs AffiliateWP?
If your website runs on WordPress then AffiliateWP is the best affiliate platform.
Owning your own affiliate program offers some huge benefits and it's still incredibly easy to set up. In just a few minutes, you can sync your products and start tracking affiliate links.
It's also extremely customizable (with template, hooks, and APIs) which means you can build a program that reflects your brand and enhances your image. This is in contrast to JVZoo and WarriorPlus where it's easy to get lost in a sea of other offers.
With easy setup, good affiliate management tools, growth-oriented features, and great support, it's the perfect affiliate platform.
Next, Grow Your Affiliate Program
We've talked about the best affiliate platforms to make money online, now let's look at how you can grow your affiliate program.
It only takes a few minutes to set up AffiliateWP, and then you can start utilizing some of these great tips!
Now you've got all the knowledge you need to grow your online business, it's time to get started.