How to Make a Logo for Your Affiliate Website (Simple Steps)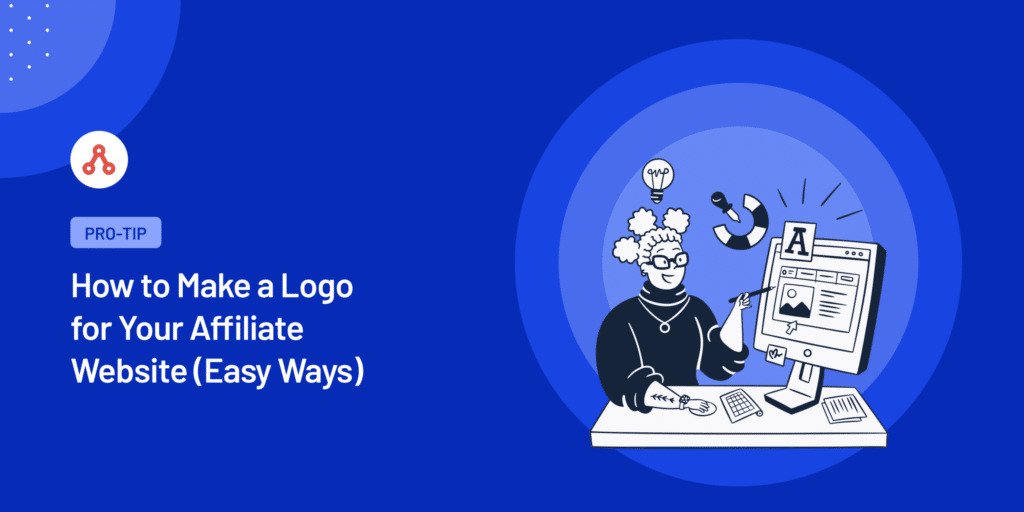 Are you starting an affiliate website?
You might be juggling many tasks, from content creation to marketing. But have you thought about a logo? A logo isn't just a small image on your site; it represents your affiliate brand. It's the first impression visitors get, and you want it to be memorable.
This guide will walk you through easy steps to create a logo for your affiliate marketing website.
Let's start crafting!
Why is a Logo so Important for Your Affiliate Marketing Website?
Think about any big brand. You'll notice that it's not the product they sell that pops up in your mind, but their logos.
That little image or design helps us recognize them instantly. And your website needs that too.
When someone visits your site, you want them to remember it. A good logo sticks in their mind. Your logo should appear when they think about a product or service you promote.
Also, there are many affiliate websites, and you want yours to stand out. So, a unique logo sets you apart from the rest.
Let's take this AffiliateWP's logo as an example. This logo is unique in itself.
Our signature Link Trinity (the three circles connected with two lines) makes AffiliateWP's logo a well-thought-out and well-designed.
This captures attention and resonates with our audience, making it a memorable aspect of our brand identity.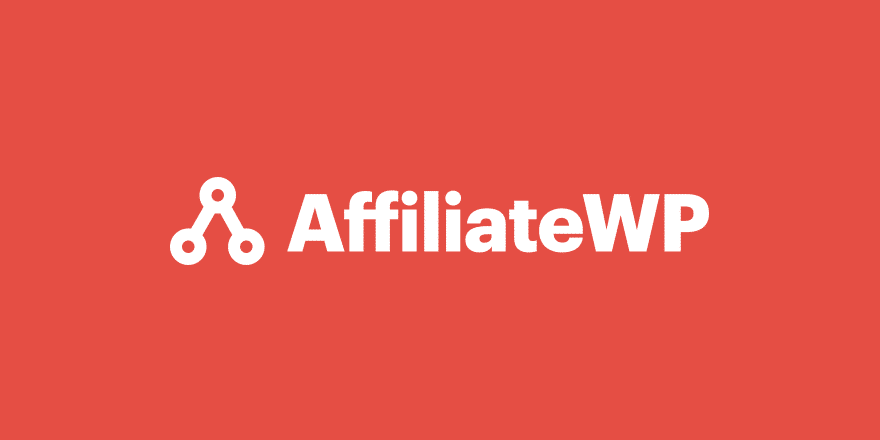 Next, trust matters a lot in affiliate marketing. People only buy from websites they trust. A professional-looking logo can make your site feel more trustworthy.
It shows you put thought and care into your presentation. Visitors will think, "If they took the time to make a good logo, they probably offer quality recommendations, too."
Lastly, a logo tells a story. It can share what your site is about without using words. For example, say you promote eco-friendly products. A logo with green colors or a leaf design can tell that story in a second.
So, don't skip on a logo. It's a small thing that can make a big difference in your affiliate marketing success and build trust among your target audience.
How to Make a Logo for Your Affiliate Website
Now, that you have understood the importance of a logo, you, might be thinking, "Okay, but how to create a logo?"
Perhaps you're considering that hiring a designer is out of your budget. Or you might be nervous about trying to design it yourself.
But don't worry. We have listed some of the best methods to create logos for your affiliate website as a beginner.
Method 1: Create a Custom Logo Using Looka
Looka is an online tool that simplifies the logo designing process even if you've never designed anything before.
Start by navigating to the Looka website. Once you're there, you'll find a prompt asking for your company's name.
Go ahead and type it in.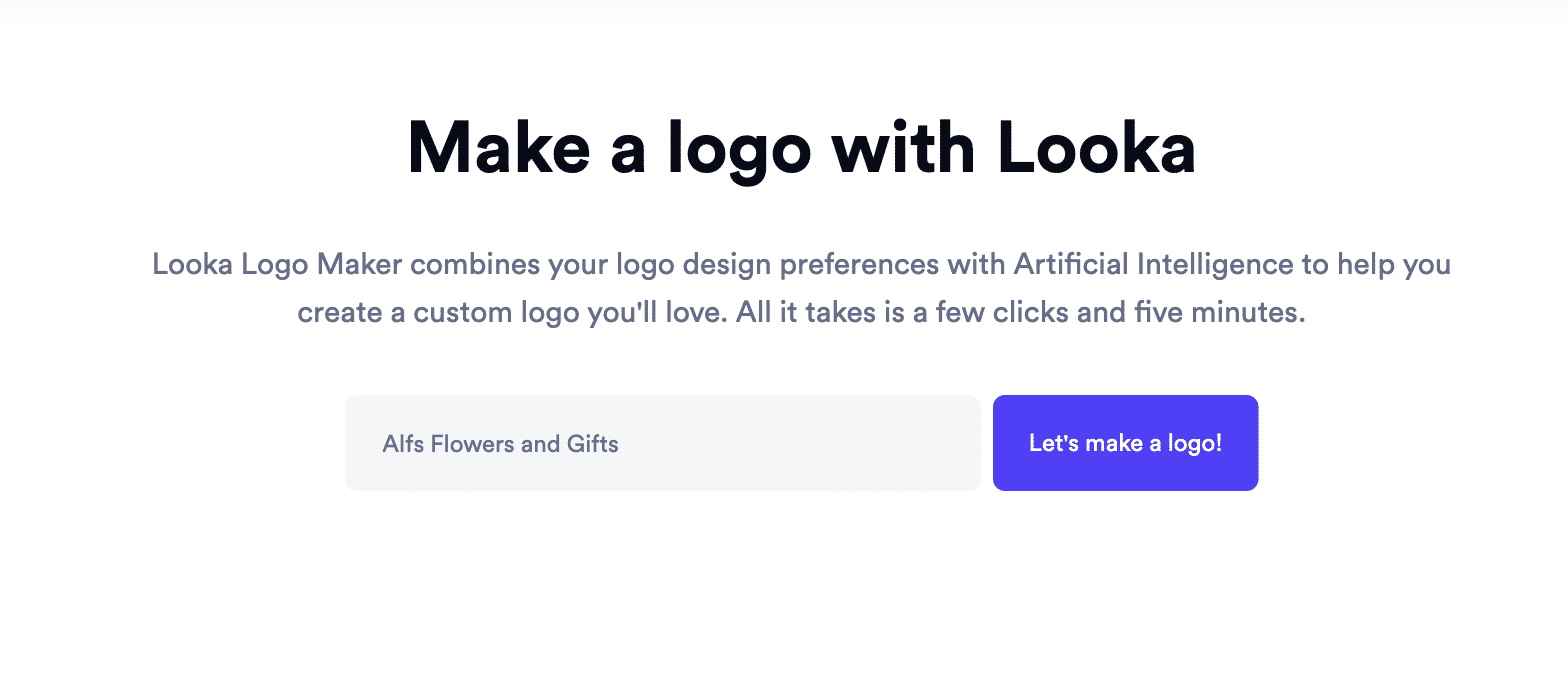 After providing your company name, you'll notice a Let's Make a Logo button. Give that a click to proceed.
The next step involves choosing your industry type from a dropdown menu. For example, we chose Flower Shop. Select the one that best matches your business and click Continue.

As you progress, Looka will generate and showcase a selection of logos based on your input. Here's where your personal preference kicks in. Browse the suggestions and pick out a few that resonate with your brand's vision.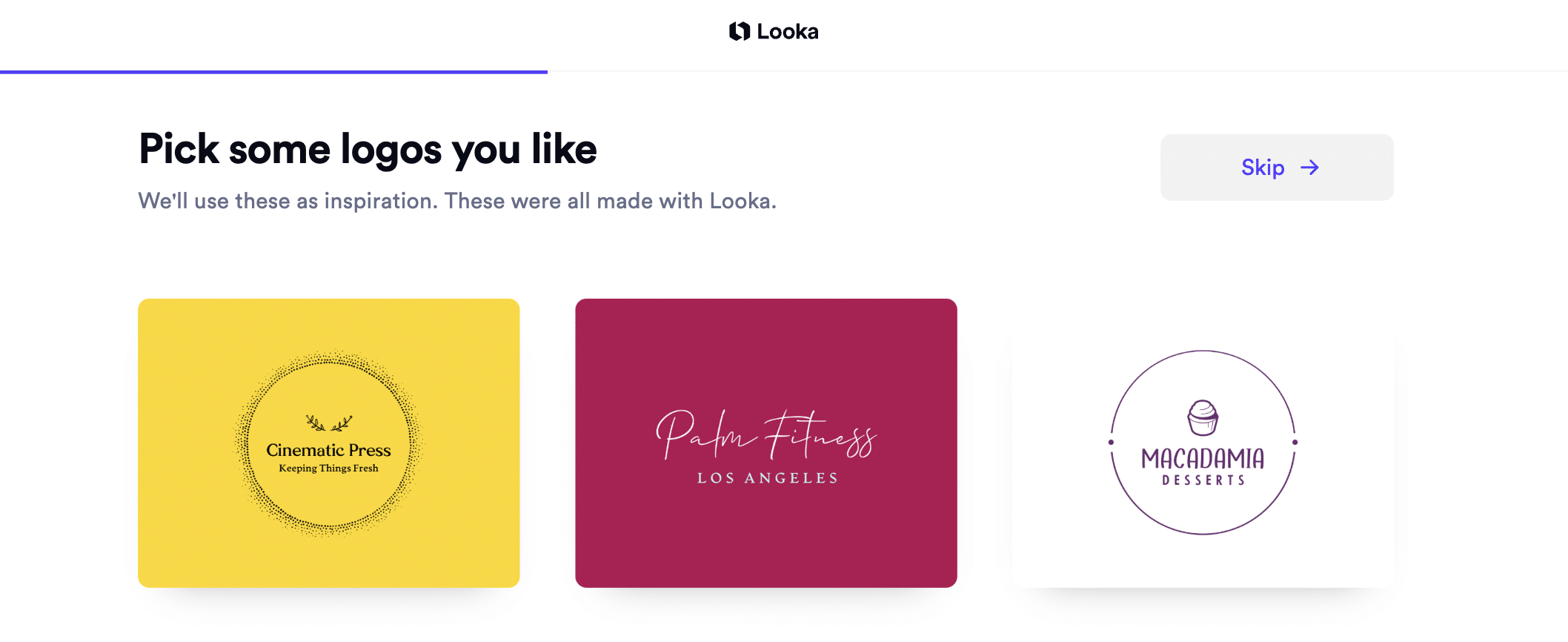 This helps Looka understand your style preferences.
With your logo selected, it's time to consider the colors. Color is essential to your brand's image, so this decision is vital.
Looka allows you to select up to three colors that suit your brand's identity. Once satisfied with your color choices, click Continue.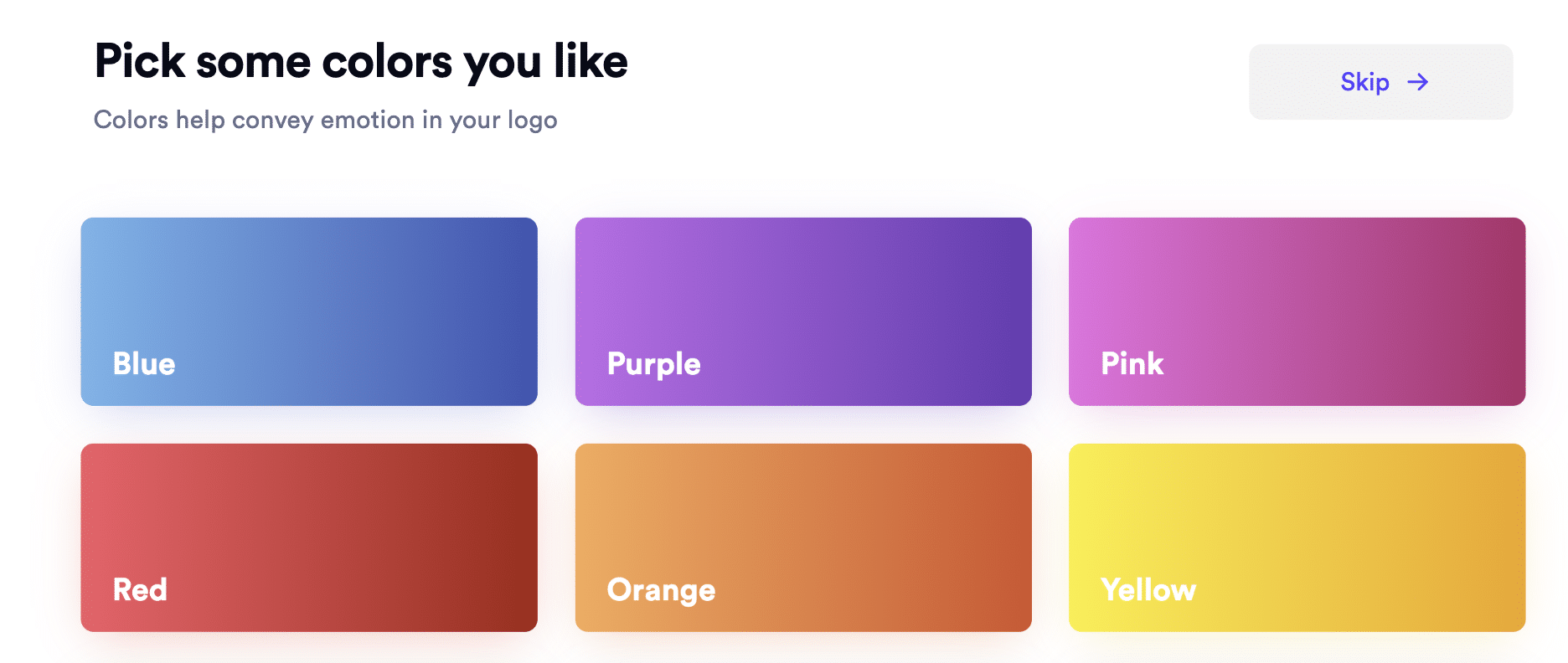 Further personalizing your logo, Looka allows you to add a company slogan, though this step is optional. Fill in the information and click Continue to progress.

Next, Looka will prompt you to choose symbols that fit your logo's theme, or you can even choose your own symbol.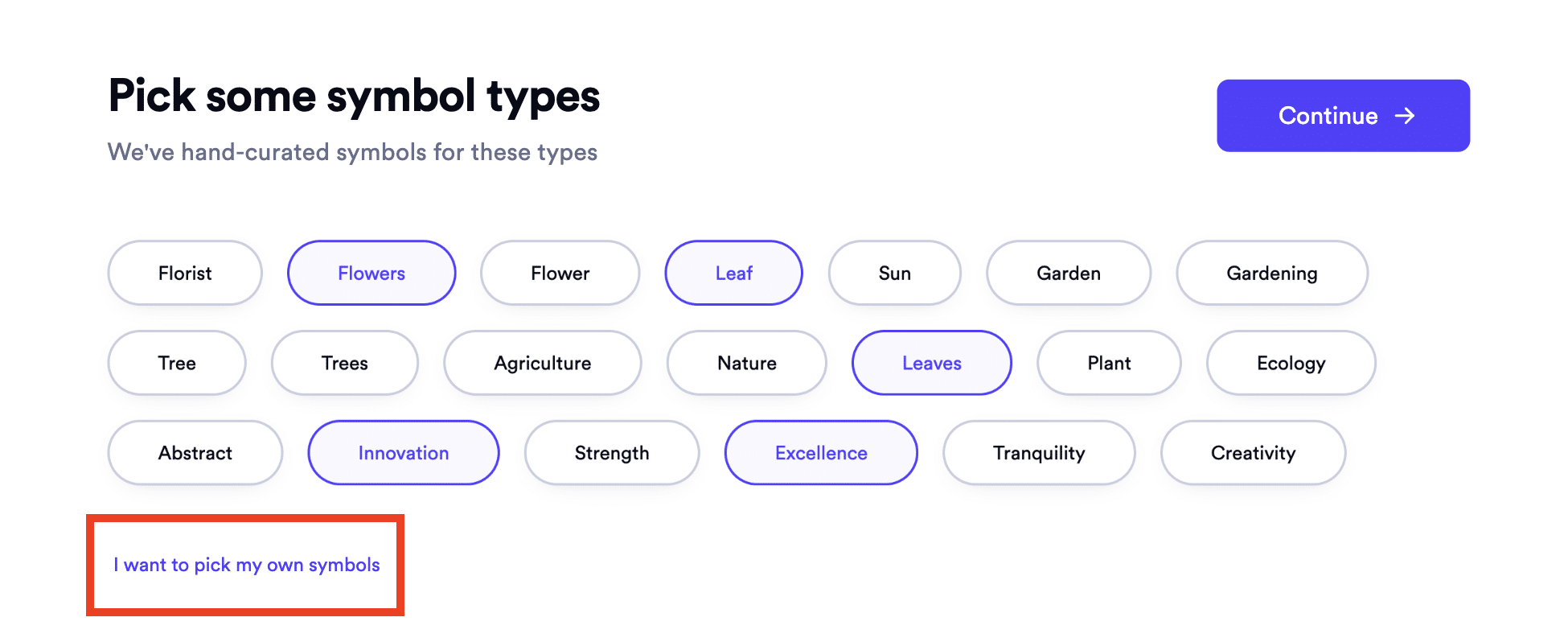 With your symbols selected, Looka will take a moment to churn out a fresh batch of logo suggestions.
From the new collection of logos, pick one that stands out. This becomes the basis for your final design.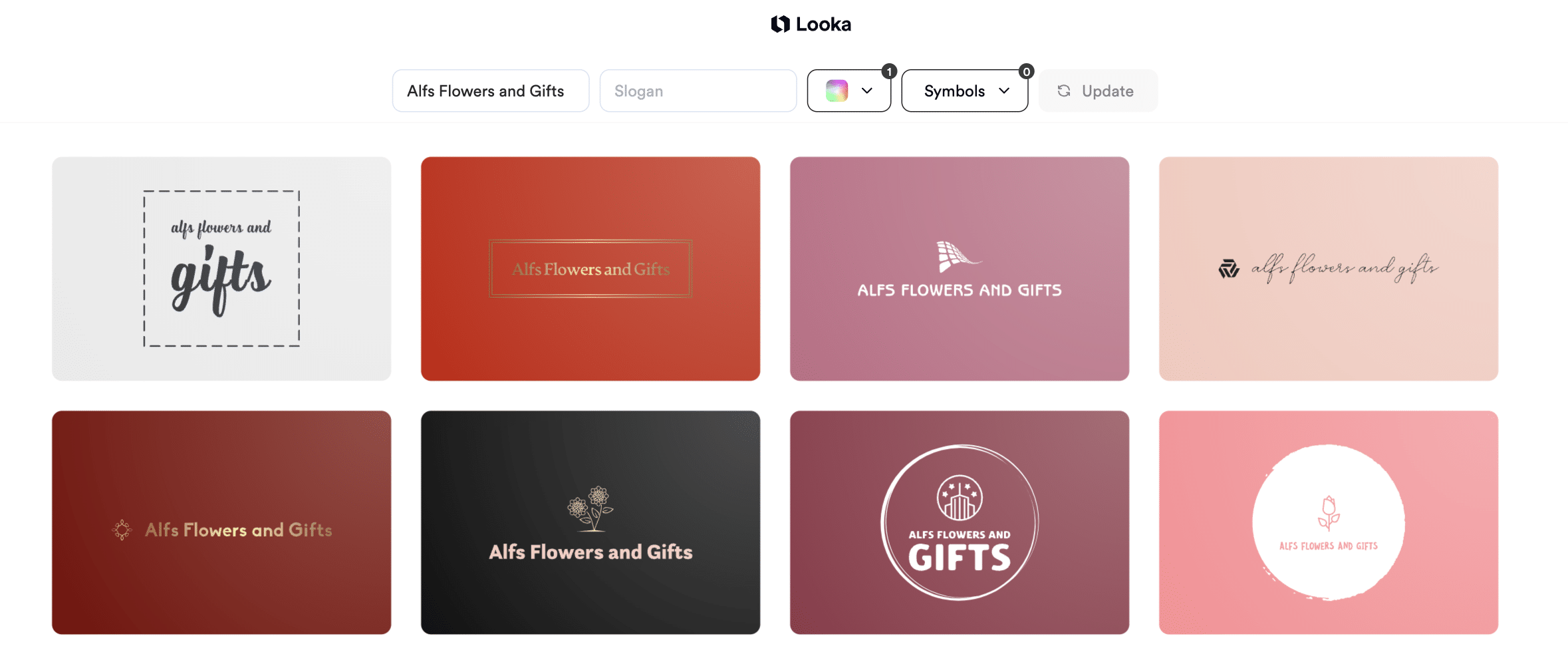 Clicking on your chosen logo will bring up Looka's logo builder. This user-friendly platform lets you tweak the logo's aspects, from adjusting font sizes to selecting a transparent background.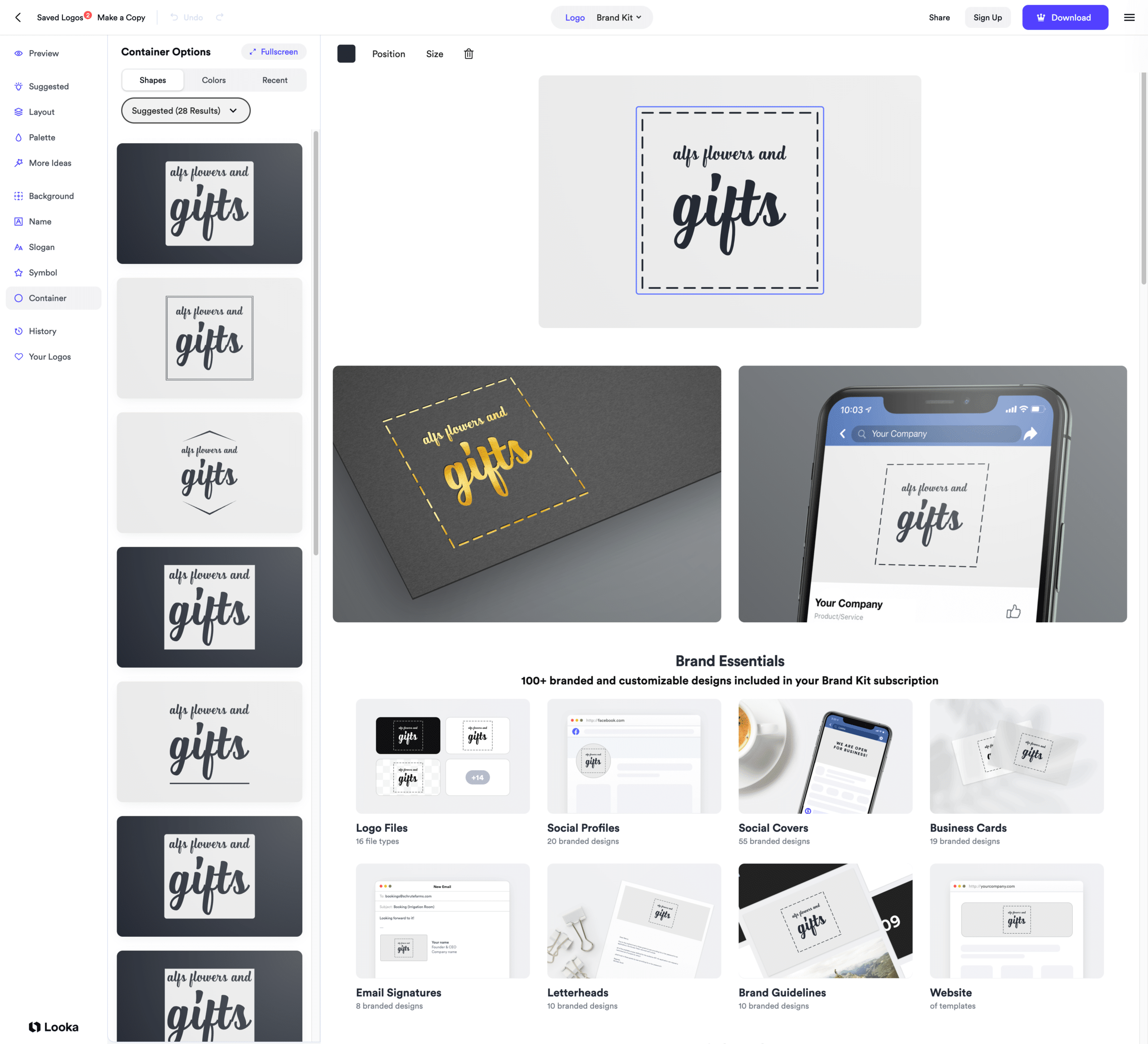 Modify it until it's perfect.
When satisfied with your designed logo, locate and click on the Download button at the top right corner.
It's essential to note that a transparent version of your logo requires the Premium plan, priced at $65.
With your newly generated logo, you can uniquely brand your affiliate website or business!
Method 2: Using Bing AI Image Creator
The other way to create an excellent and creative logo for your affiliate website is to use an AI image generator. An AI image generator is an AI-integrated tool that creates artwork, logos, portraits, and all sorts of images with a simple text prompt.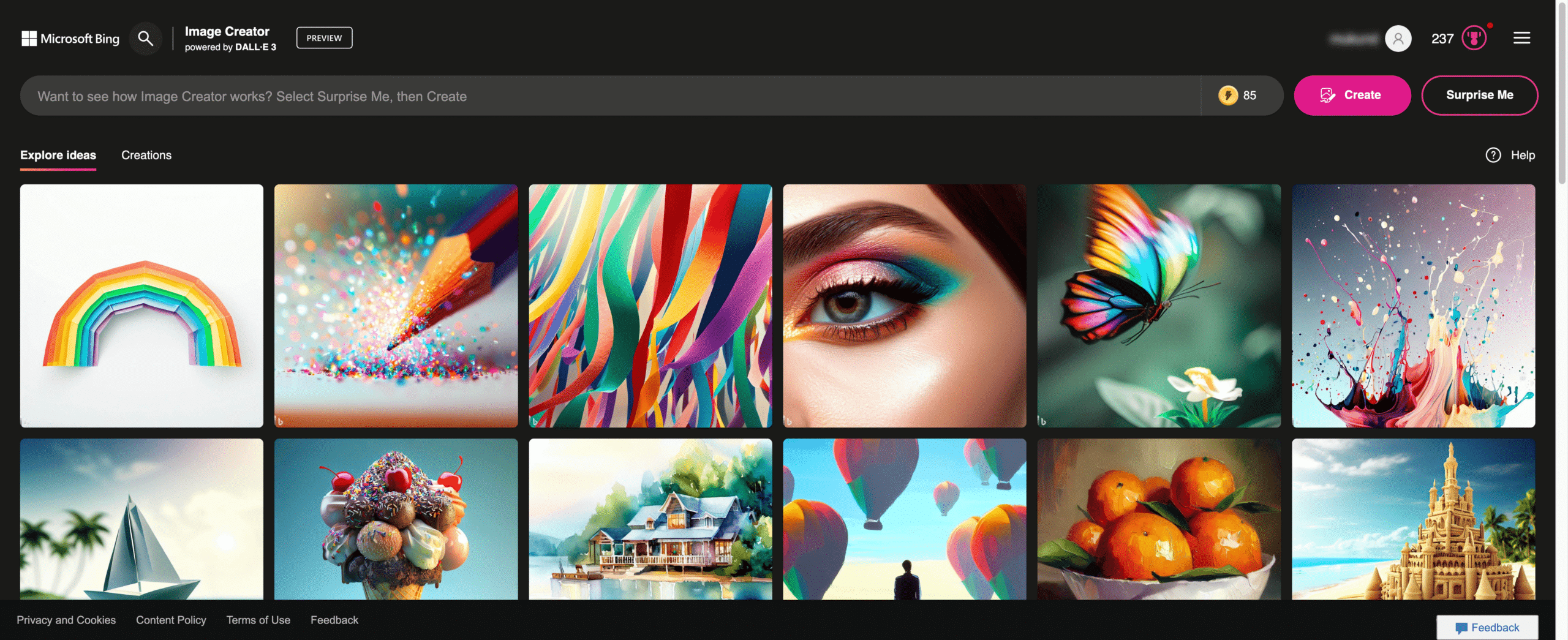 Though there are various image generators right now, you can use Bing AI Creator as it uses the new DALL-E 3 and is free.
Here's how to create logos for your affiliate website using AI.
Go to Bing Image Creator. Now, start giving the AI a good prompt. For example, we used this simple prompt to create a sample affiliate logo.
Generate a website logo, use red and black colors, logo inside a circle, create triangle symbol, write a text below the logo "Alfs Flowers and Gifts"

The prompt tells the AI you want a logo with red and black colors, placed inside a circle using a triangle symbol (or any symbol you prefer). You also mention your brand name.
Note: Bing Image Creator powered by DALL-E 3 lets you add text to images for free. However, it is still in development. You might need to try 2-3 times to get the right logo for your website, but trust us; it'll be worth the try.
Now, after entering your prompt, click Create. Bing will take a minute to generate your logo.
Once it's ready, your logo will be ready to download directly. In the first or second generation, you might not get the right text, but after trying multiple times, you can get the right logo for your affiliate website.
For example, we generated the below logo using AI: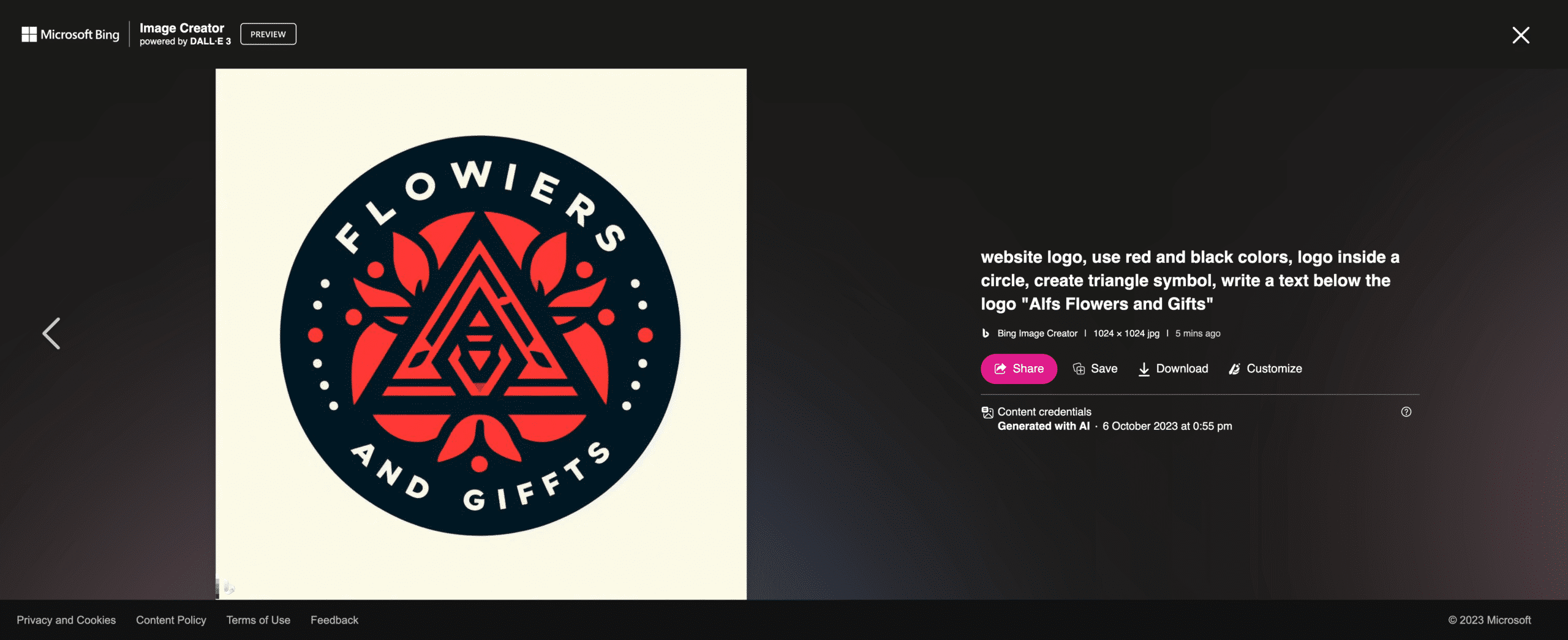 However, you can notice, that the text is incorrect and has some typos. You can edit the text using any image editor like Photoshop or Canva.
Here's what we got after editing the logo: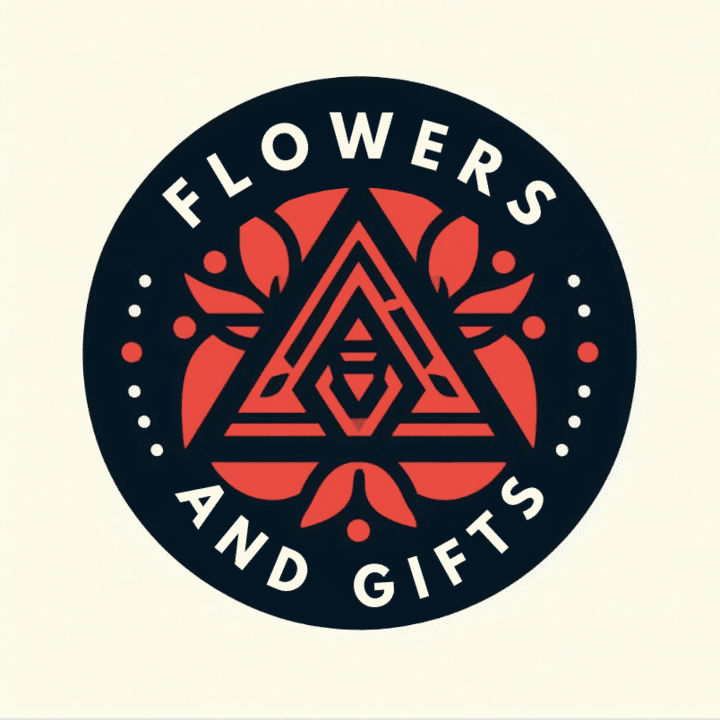 If you're unsatisfied with your logo, you can try multiple times until you're satisfied with the results.
A Little Extra Tip: Why Not Hire a Pro?
We've talked about DIY logo creation tools, and they're fantastic for those just starting or working with a tight budget.
These online tools are user-friendly and tailored for those without much design experience. While they can help churn out stylish and decent logos, there's a limit to their design versatility.
But suppose you've got some funds set aside and aim for a truly unique and professional look.
Why not consider hiring an expert graphic designer for your affiliate website logo?
Online job marketplaces are bustling with talented freelance designers eager to put their skills to work. With so many talented individuals offering their services, how can you ensure you pick the right fit for your vision?
Here are a few savvy tips to keep in mind:
Research Before You Reach Out: Dive deep into a designer's profile. Look at their ratings, reviews, and the number of projects they've completed. These elements offer a glimpse into the quality of their work and the satisfaction of their past clients.
Clear Communication: Be transparent and detailed about what you envision. Giving the designer a comprehensive brief helps ensure you both are on the same page, reducing potential back-and-forths.
Quality Over Cost: While choosing the most cost-effective option is tempting, remember that a distinctive, well-thought-out design might be a bit pricier. It's an investment in your brand's image, after all.
Ownership Matters: Always ensure you receive the source files in a vector format. This is crucial as it allows flexibility in resizing and repurposing your logo for various needs, be it business cards, posters, or even merchandise.
At the end of the day, your logo is the face of your affiliate website. It's that first impression, that visual hook.
So, if you're in a position to do so, investing in a professionally crafted logo could be a game-changer for your brand's identity and recall.
Remember, every little effort counts in making your affiliate business stand out!
Next, It's Time to Invest in a Reliable Affiliate Software
So, you've set up your website and crafted a standout logo. These are key steps in building your brand's identity. However, when it comes to affiliate marketing, there's another pivotal step – choosing the right affiliate management software.
Before you think, "There are many affiliate software, which one should I pick," we have an answer for you: AffiliateWP.
Imagine having a team – let's call them your sales army. This army's sole purpose?
AffiliateWP isn't just another affiliate tool; it's a comprehensive solution tailored for WordPress users.
It's packed with features that ensure your affiliate program runs smoothly:
Seamless Integrations: Whether you're using WooCommerce, Easy Digital Downloads, or popular WordPress form plugins, AffiliateWP integrates effortlessly.
Full Control and Customization: Unlike many big affiliate networks where you don't own your data, with AffiliateWP, you own everything. Plus, there are no limits on affiliate sign-ups or earnings.
Affiliate Growth Tools: Offering things like personalized affiliate landing pages and unique coupon codes means you're providing tools for your affiliates to succeed.
In-depth Reporting: Understand what's working and what's not. With detailed reports, you can strategize and grow your affiliate program effectively.
Fraud Detection: In the online world, fraud is a real concern. AffiliateWP's smart technology ensures that you're protected from potential affiliate fraud.
Launching your affiliate program isn't just about increasing sales; it's about building relationships, expanding your brand reach, and tapping into new audiences.
It's a step towards ensuring your brand gets the recognition it deserves in the vast digital marketplace.
So, are you ready to take that step and empower your business with AffiliateWP?