10 Best WooCommerce Sales Funnel Plugins to Skyrocket Your Conversions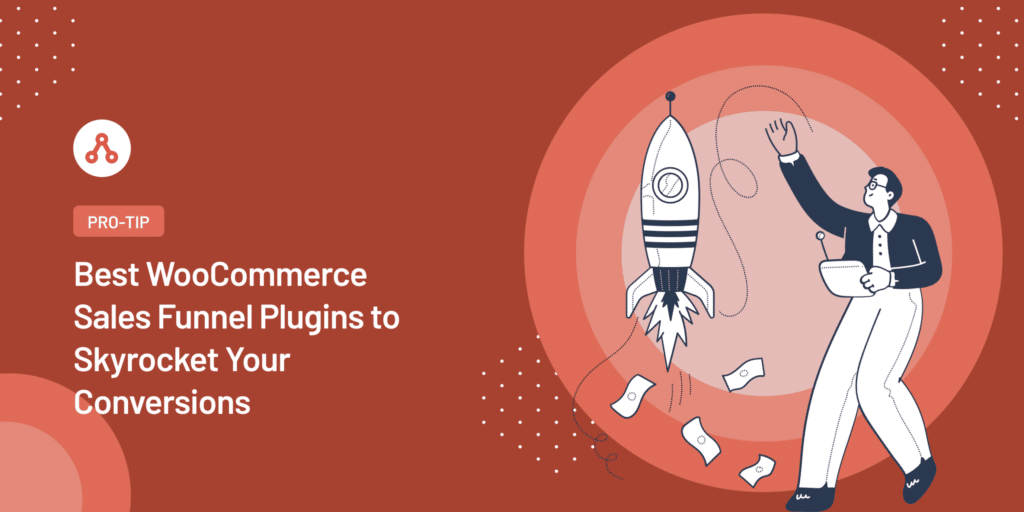 Searching for the best WooCommerce sales funnel plugins to increase your conversion rates?
WooCommerce makes it easy to start an online store, but its default features don't help you sell more. But with the help of WooCommerce plugins, you can quickly boost conversions.
In this comprehensive guide, we'll discuss the top 10 WooCommerce sales funnel plugins that will help you boost conversions and improve your online store's performance.
Is It Necessary to Use Sales Funnel Plugins for WooCommerce?
WooCommerce sales funnel plugins are essential tools that help e-commerce businesses optimize their online stores, improve the customer experience, and ultimately increase sales.
This is why it's recommended to use sales funnel plugins in your online WooCommerce store to grow your business.
These plugins come with various features and benefits that can improve your sales funnel, speed up your processes, and make your store run better overall.
For instance, WooCommerce sales funnel plugins can help you keep track of the different steps in your sales funnel by giving you a single place to manage and improve your sales.
These plugins can also help you eliminate bottlenecks in your sales process. This decreases the number of customers who abandon their shopping carts.
You can also use the WooCommerce sales funnel plugins to give your customers a highly customized and exciting experience. With product recommendations, chatbots, wish lists, and customizable checkout, you can make the shopping experience fit each customer's preferences and needs.
This level of customization not only makes your customers happy but also makes them more loyal and trustworthy in the long run.
However, with numerous WooCommerce plugins available, finding the ideal ones to optimize your online store can be challenging.
So, to help you out, we have compiled a list of the best WooCommerce sales funnel plugins to help you choose the right one for your online store.
Best WooCommerce Sales Funnel Plugins
These WooCommerce sales funnel plugins can significantly improve your online store's performance and boost conversions.
Let's find out how each plugin can help you grow your WooCommerce store.
1. AffiliateWP: The Ultimate Affiliate Management Solution
AffiliateWP is a top-notch affiliate management plugin for WooCommerce that helps you effortlessly create an affiliate program for your online store.
By offering commissions to your affiliate partners, you can motivate them to promote your products more efficiently.
AffiliateWP is designed to work smoothly with almost every popular WordPress plugin, including MonsterInsights, Gravity Forms, WPForms, and more.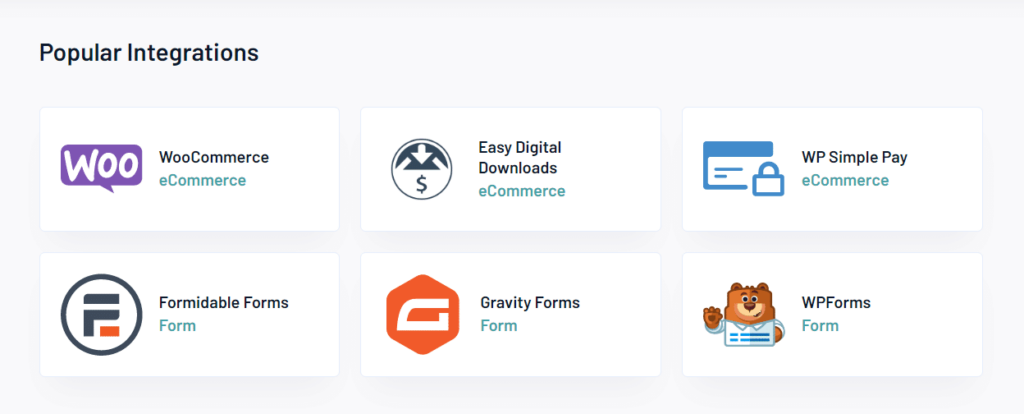 Also, AffiliateWP's seamless WooCommerce integration allows you to track affiliate referrals, calculate commissions, and generate reports from your WooCommerce dashboard.
This extensive compatibility ensures you can manage your affiliate program and other marketing tools effortlessly without conflicts or issues.
With AffiliateWP, you can effectively expand your store's reach and boost conversions.
2. SeedProd: The Premier Drag-and-Drop WordPress Page Builder
As the leading drag-and-drop WordPress page builder, SeedProd is used by over a million websites.
Its user-friendly interface, an extensive collection of pre-built templates, and WooCommerce-specific blocks make customizing your product and checkout pages a breeze.
By designing tailored pages for your online store, you can enhance conversions, promote popular products, and ultimately increase revenue.
SeedProd's compatibility with any WooCommerce theme ensures you can create custom pages without limitations.
3. MonsterInsights: The Ultimate Analytics Solution
MonsterInsights is an easy-to-use analytics solution that offers enhanced eCommerce tracking, providing valuable insights for optimizing your sales funnel.
It conveniently displays all relevant information directly in your WordPress dashboard, saving you the trouble of navigating complex Google Analytics reports.
MonsterInsights also offers a detailed breakdown of your shopping cart activity, total purchases, and top-performing products, empowering you to make data-driven decisions and monitor the effectiveness of your store's conversion strategies.
4. OptinMonster: The Best Lead Generation and Popup Plugin
OptinMonster is a powerful lead generation tool and popup plugin that helps you transform abandoning visitors into customers and email subscribers.
You can effortlessly boost sales with its wide range of built-in popup features. For instance, you can create floating headers or footer bars to display ongoing sales, free shipping offers, and countdown timers.
OptinMonster also allows you to customize popups based on your desired rules, such as displaying a countdown timer during checkout or a sales banner on specific product categories.
Additionally, the spin-the-wheel feature adds an element of gamification, further encouraging conversions.
5. TrustPulse: A Powerful Social Proof Plugin for WooCommerce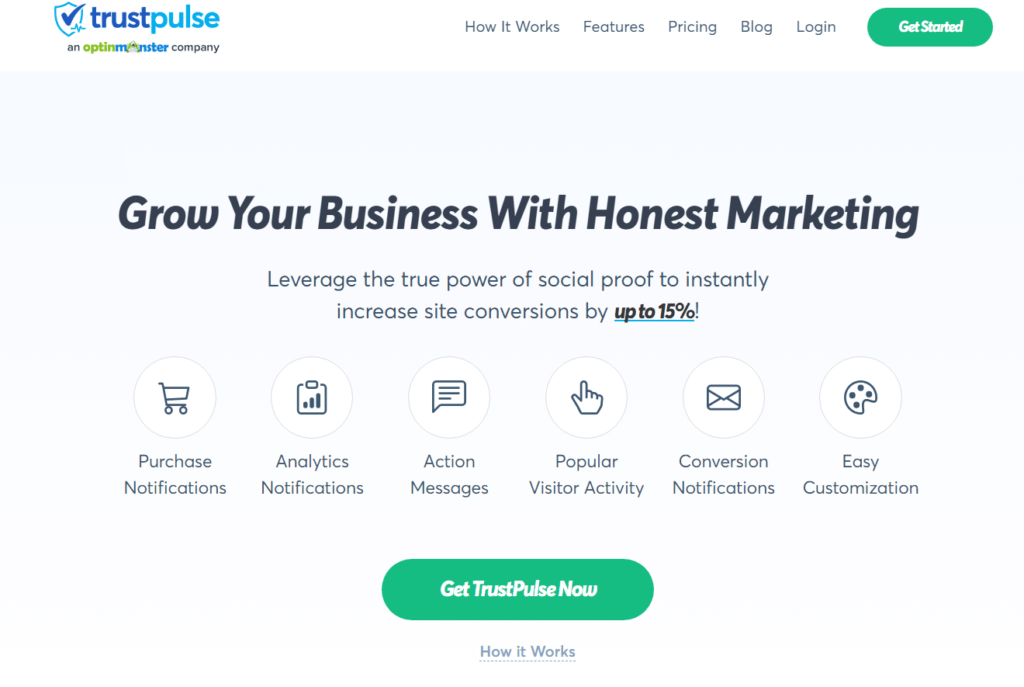 TrustPulse is a powerful social proof plugin for WooCommerce that increases sales and improves conversions.
TrustPulse adds a layer of social proof that encourages potential buyers to finish their transactions by letting them know about recent purchases made by other customers.
TrustPulse is an excellent tool for improving customer trust and increasing conversions because it is easy to set up, has advanced targeting options, and lets you customize notifications.
Plus, its real-time tracking lets you monitor how well your social proof campaigns are doing and make any changes you need to make them work better.
6. FunnelKit: An Intuitive WooCommerce Sales Funnel Builder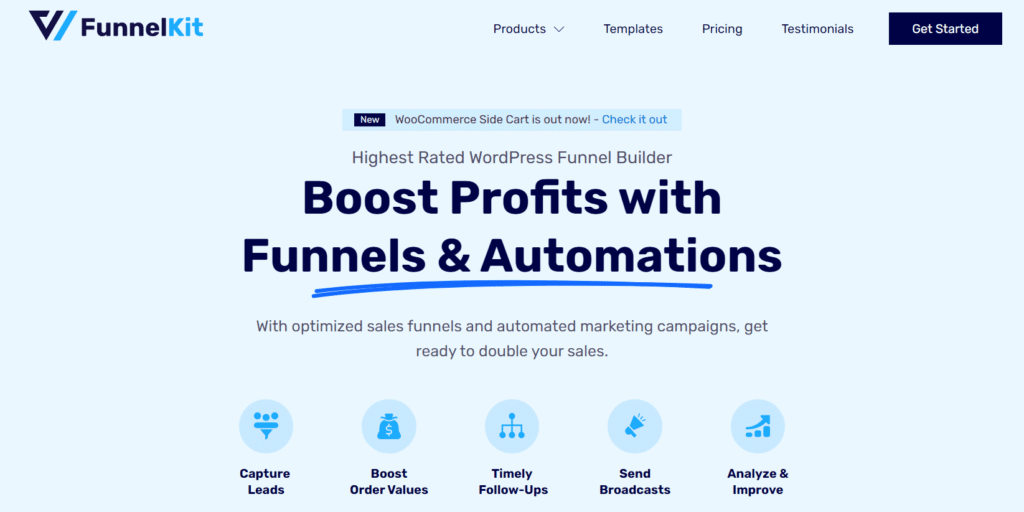 FunnelKit is a user-friendly WooCommerce sales funnel builder that easily creates high-converting lead pages, order bump pages, upsells, down sells, and checkout pages.
You can quickly create your sales funnel pages with dozens of professionally-designed, multi-step templates.
FunnelKit integrates with popular drag-and-drop builders like Divi and Elementor, allowing easy customization. Its built-in customer reporting also lets you track customer and order data.
Furthermore, FunnelKit helps you build slide-out carts to enhance user experience and boost sales with rewards like free shipping, discount coupons, or gifts.
7. CartFlows: A Comprehensive WooCommerce Sales Funnel Solution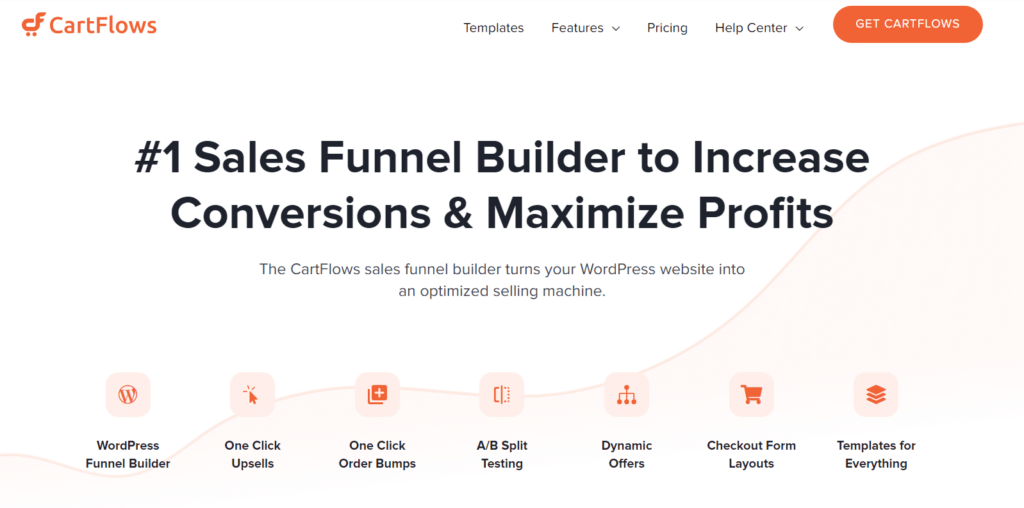 CartFlows is a complete WooCommerce sales funnel solution that helps you easily create effective sales funnels.
With its intuitive drag-and-drop page builder, you can design stunning landing, checkout, upsell, and thank-you pages.
CartFlows offers a variety of pre-built templates to kickstart your funnel creation process, and its one-click upsell feature allows you to maximize revenue by providing additional products to customers post-purchase.
The plugin also provides A/B testing capabilities, enabling you to experiment with different sales funnel strategies and identify the most effective approaches for boosting conversions.
8. LiveChat: Boost Sales with Instant Customer Support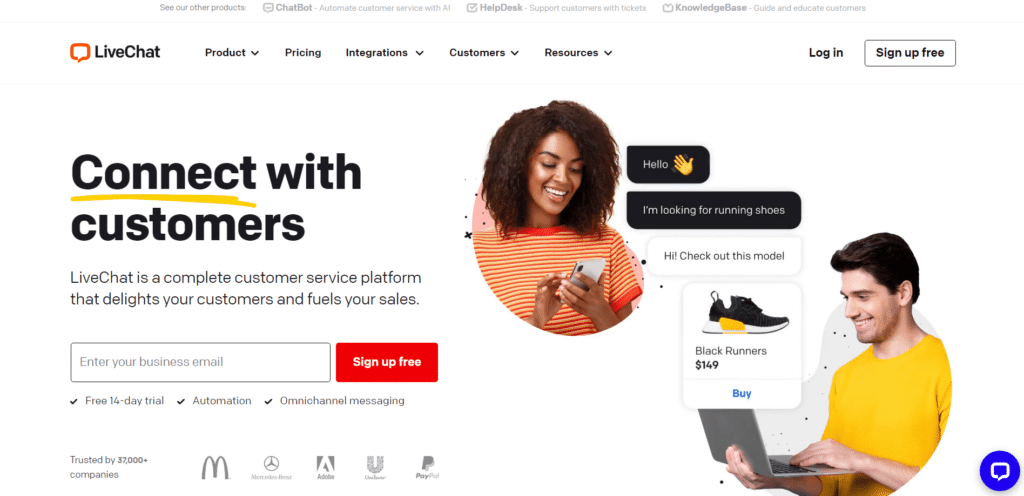 LiveChat is a leading live chat support software that enables you to integrate live chat functionality into your WooCommerce store effortlessly.
Providing real-time assistance to your customers helps address their queries promptly and also helps reduce cart abandonment rates.
The chat window can be fully customized to align with your brand identity, ensuring a cohesive user experience.
LiveChat also integrates with top email marketing, WooCommerce CRM, and customer support tools, allowing for a streamlined workflow.
The platform's live chat apps are compatible with mobile, tablet, and desktop devices, so you can quickly respond to customer inquiries on the go without needing to access your WordPress dashboard.
9. WP Coupons and Deals: Boost Sales with Attractive Coupon Offers
WP Coupons and Deals is a powerful plugin that enables you to create and manage coupons, deals, and discounts on your WooCommerce store.
Offering attractive promotions can encourage customers to complete their purchases and boost your overall sales.
This plugin allows you to set up various types of coupons, such as percentage discounts, fixed discounts, and free shipping offers.
Additionally, the built-in countdown timer feature creates a sense of urgency, further motivating customers to take advantage of limited-time deals.
Alternative: If you prefer chatbot software to automate your WooCommerce live chat, consider ChatBot.com.
10. Nextiva: Enhance Credibility with a Business Phone Service
Nextiva is a top-notch business phone service that works seamlessly with WooCommerce.
Adding a dedicated business phone number to your online store improves trust and credibility and boosts overall conversions.
As a virtual business phone app, Nextiva allows you to receive calls on various devices, including mobile phones, tablets, and desktop computers.
The service offers advanced enterprise-level features at an affordable price, such as call routing and auto-attendant.
After setting up your Nextiva business VoIP, you can add a free click-to-call button to your store, making it easy for customers to contact your team with just one click.
FAQ: Best WooCommerce Sales Funnel Plugins
Are WooCommerce Sales Funnel Plugins Suitable for All Types of Online Stores?
WooCommerce sales funnel plugins cater to various online stores, ranging from small businesses to large e-commerce enterprises. However, choosing a plugin that aligns with your store's specific needs and requirements is essential to ensure optimal results.
How Do WooCommerce Sales Funnel Plugins Impact My Website's Loading Speed?
Top sales funnel plugins for WooCommerce are designed to be lightweight and optimized for performance, ensuring minimal impact on your website's loading speed. However, choosing a well-coded and reliable plugin is crucial to maintain a fast-loading site.
Unlock the Potential of Your WooCommerce Store with the Right Tools
It's time to elevate your WooCommerce store's performance and maximize your revenue by leveraging the best sales funnel plugins and affiliate marketing tools.
With AffiliateWP, you can manage a thriving affiliate program that complements your WooCommerce sales funnel and enhances your online presence.
Coupling these powerful tools with the right strategies, you'll be well on your way to success.
Ensure you take advantage of these helpful resources to strengthen your marketing efforts further:
So what are you waiting for?
Take the first step towards unlocking your WooCommerce store's potential and get started with AffiliateWP today!