How to Use an Affiliate Portal to Improve Affiliate Experience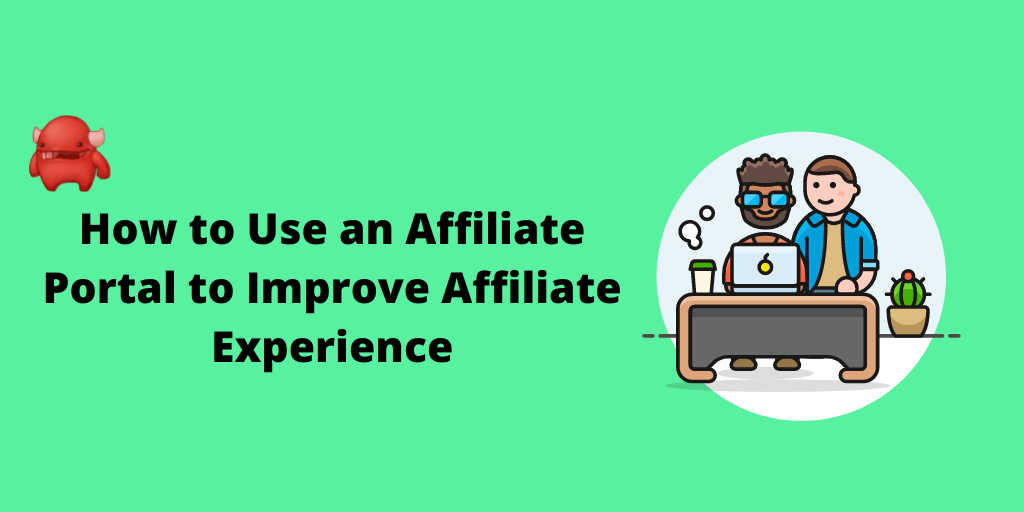 Looking to improve your affiliates' user experience with an affiliate portal?
You're in luck!
We're going to give you an expert guide on how to improve your program's user experience with an affiliate portal.
What is an Affiliate Portal?
An affiliate portal is the ultimate affiliate dashboard.
It's designed with premium affiliates in mind and offers a user experience that's designed to attract, engage, and optimize performance.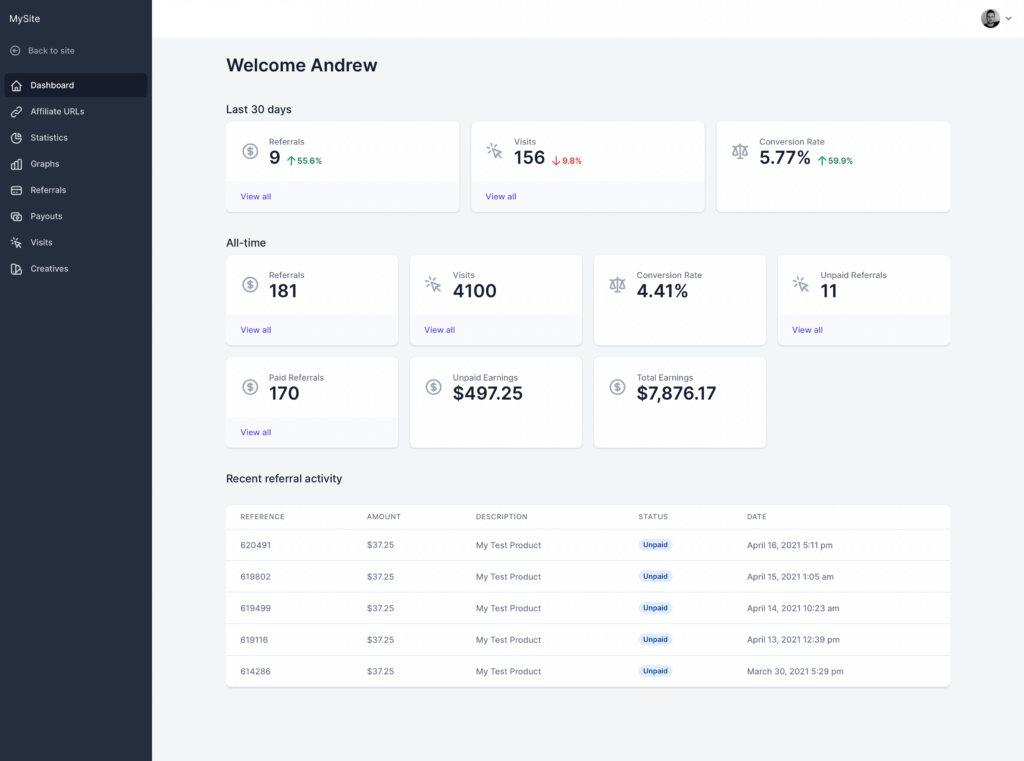 As a merchant, you naturally have access to an endless amount of data to help you make online sales. However, with too many affiliate programs, the same luxury isn't afforded to affiliates.
Either they don't have access to the information they need, or it's hidden in a less than optimal affiliate user experience.
Affiliate portals fix this issue by giving affiliates easy access to everything they need:
In-depth analytics
Unlimited creatives
Affiliate URLs
Advanced settings
The most important part is that affiliate portals recognize that affiliates are busy people, whose time needs to be respected. It's built for speed and offers a seamless mobile experience that helps affiliates do their job on the go.
When an affiliate first logs into their affiliate portal, they know they're part of a serious affiliate program because they have access to the best affiliate user experience out there.
Why is the Affiliate User Experience so Important?
We all like nice things.
Of course, if it's a choice between software helping us achieve our goals, or looking good, then we're probably going to choose the former. Eventually, though, we're going to want both powerful tools and an impressive UX, and that's what affiliate portals offer.
Affiliate user experience is particularly important because your affiliate partners are busy people. They're almost certainly a part of more than one affiliate marketing program, and they're trying to piece together enough affiliate commissions to grow their income.
With so many affiliate networks to choose from, they're going to focus on convenience.
Why put up with the hassle of a terrible user interface on one affiliate site, if they have the same monetization opportunities on another site with a much better user experience?
When you run your own affiliate program, you've got to be aware of the intense competition you face. Sure, you might offer great affiliate commissions, but it's the easiest thing in the world for an affiliate to go and join Amazon Associates or other high-converting programs.
You've got to compete in terms of rewards, functionality, and user experience; otherwise, it's going to be difficult to consistently sign up the top-performing affiliates.
The Benefits of Affiliate Portals
So, we've talked about why affiliate user experience is so important, but how do affiliate portals benefit your affiliate program?
Let's break affiliate program management down into 3 key functions:
Attracting affiliates
Keeping them engaged with your program
Helping them make more sales
With AffiliateWP's software, we take care of the referral tracking and make the administrative side of things incredibly simple, so these are the areas you're left to focus on.
If you can demonstrate that you give affiliates the right tools to make money, you will succeed at every one of these points.
And where does it start?
It starts at the main point of contact affiliates have with your affiliate program: the dashboard.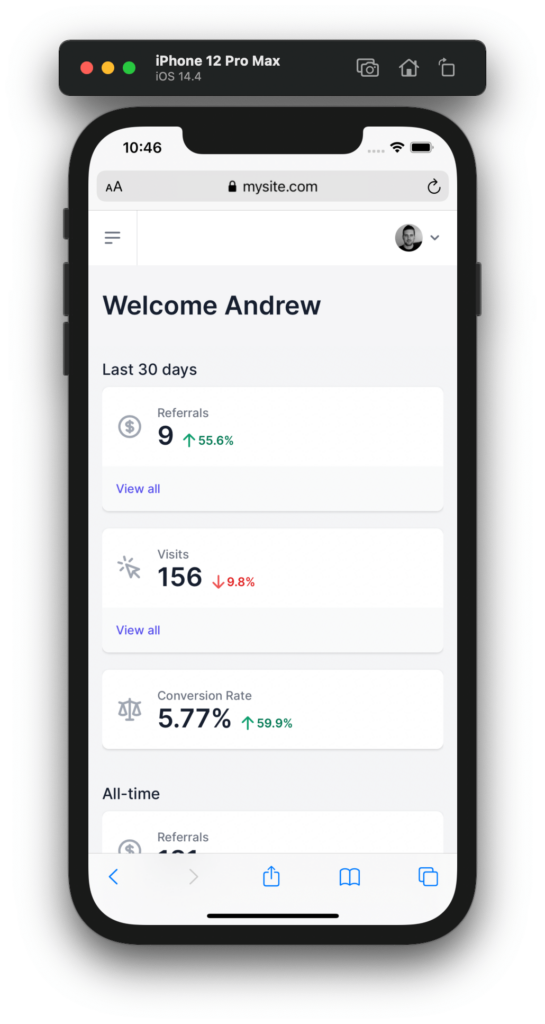 If this dashboard doesn't offer the right affiliate user experience, then it's not going to sell your program, it's not going to engage affiliates, and it's not going to help them make more sales.
That's why we've changed the way we refer to this area with affiliate portals. It's not just a dashboard where affiliates check-in, it's a portal that's going to take them towards their (and your) goals.
It's easy to use, so affiliates and influencers are going to check in more often
It facilitates easy communication
Every piece of data necessary is available to help them improve their performance
You can even build out your Affiliate Portal with your own tabs, adding elements like onboarding, e-commerce strategies, additional payout information, and much more.
How to Set Up an Affiliate Portal
It's time to offer a premium affiliate user experience by setting up an affiliate portal, but how do you go about doing it?
Here are the steps we're going to discuss:
Install AffiliateWP
Complete the setup wizard
Download and install Affiliate Portal
Enable your affiliate portal
Don't worry, if you've got a WordPress website, then it couldn't be easier – no coding or technical knowledge needed.
Step 1: Install AffiliateWP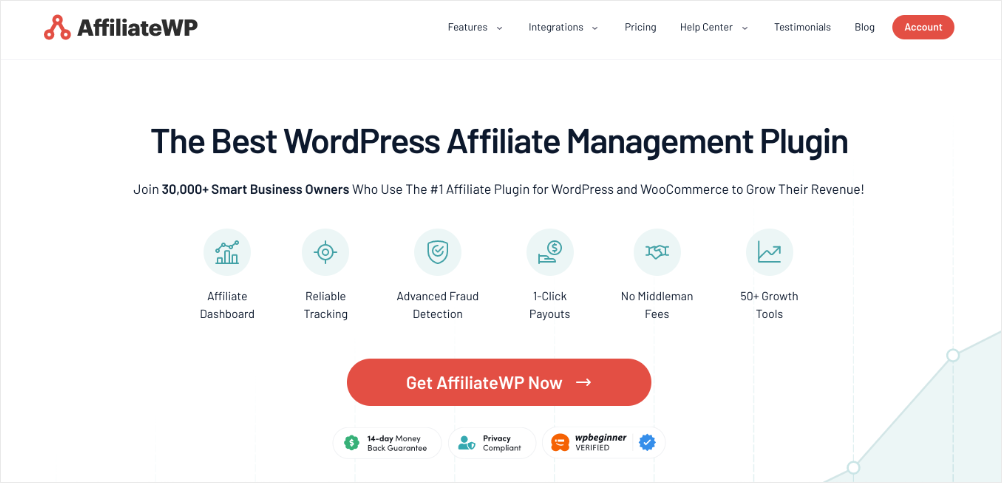 AffiliateWP is the best WordPress affiliate management and it offers an awesome affiliate portal.
To access affiliate portals, you'll need a Premium AffiliateWP license.
Head over to the pricing page, and complete your purchase.
Once you've completed your purchase, you'll receive an email with two important items: your download link and license key.
Click the download link to download the affiliatewp.zip file, then head over to your WordPress dashboard.
Hover over Plugins in the left-hand sidebar and click Add New.
Near the top of the screen, you'll see an Upload Plugin button, click this and then select Open before choosing the affiliatewp.zip file you just downloaded.

Click Open, and then Install Now.
Once the file has downloaded, hit Activate Now and your AffiliateWP software will be ready to use.
You're now ready to create the perfect affiliate user experience but if you have any problems with these steps, then check out this handy setup guide.
Step 2: Complete the Setup Wizard
In the left-hand sidebar of your WordPress dashboard, you will now see a new tab titled AffiliateWP. Hover over this tab and click settings.
Scroll to the bottom of the page, and you will see a Setup Wizard box.
Click the box to open the Setup Wizard.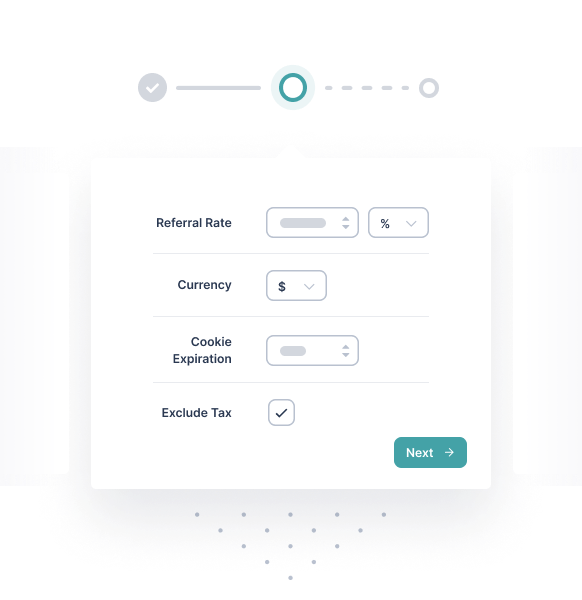 The first thing you will need is the license key contained in your email confirmation. Head back to your inbox and copy the license key before pasting it into the Setup Wizard.
Follow the Setup Wizard through to integrate your affiliate program with other WordPress plugins, choose your commission structure, and set your cooky policies.
Once you finish the setup, your affiliate program will be ready to track referrals.
Step 3: Download and Install Affiliate Portals
Follow this link to the Affiliate Portals page and click Download Now.
Repeat the same process from step 1 by going to Plugins > Add New > Upload Plugin.
Once you've activated the plugin, then you're ready to set up your affiliate portal.
Step 4: Enable Your Affiliate Portal
Go to your AffiliateWP settings by hovering over the AffiliateWP tab and clicking Settings.
Select the Affiliate Portal tab from the top menu and check the box next to Enable the Affiliate Portal.

Once you click Save Changes, your affiliate portal will be live for all your affiliates.
What Else Can AffiliateWP Do?
Affiliate Portals work best when used in conjunction with some of our other powerful features.
As a Pro license holder, you'll now have access to even more marketing tools:
The great thing about all these features (apart from they're all included in our Pro license) is they fit seamlessly with your Affiliate Portal. You've now got the platform to get the most out of these features, enabling you to offer a luxury affiliate user experience and grow your program.
Affiliate Portals: FAQs
What plan are affiliate portals available on? Affiliate portals are available on AffiliateWP's Pro plan. This allows you to quickly optimize your affiliate user experience and integrate a number of premium features.
What other features work well with affiliate portals? Affiliate portals work seamlessly with Personalized Affiliate Landing Pages, Vanity Coupon Codes, Custom Affiliate Slugs, Pushover Notifications, Lifetime Commissions, and many more.
What are the benefits of affiliate portals for affiliate marketers? An affiliate portal enables your affiliates to do their jobs better. It saves them time, gives them instant access to the data they need, and allows them to do their work on the go. For busy affiliates, this is a huge bonus that not enough affiliate programs offer.
Why do affiliates need access to analytics? Just like retailers, affiliates need access to detailed analytics to optimize their performance and test their marketing strategies. Without data, they're just guessing as to which tactics work and which ones don't. Optimization is crucial for affiliates, and with affiliate portals, they have access to the key metrics they need.
Create the Ultimate User Experience with Affiliate Portal
The affiliate user experience counts!
Your affiliate program has to compete with thousands of others, and it's not going to succeed unless it offers what affiliates need. For ease of use, convenience, and functionality, an affiliate portal is exactly what your program needs to blow the competition away, and you can have it set up in 4 simple steps.
Want more great resources to help you grow your affiliate program? We've got you covered:
Now there's only one thing left to do.