Ultimate Affiliate Pro vs AffiliateWP (Comparison)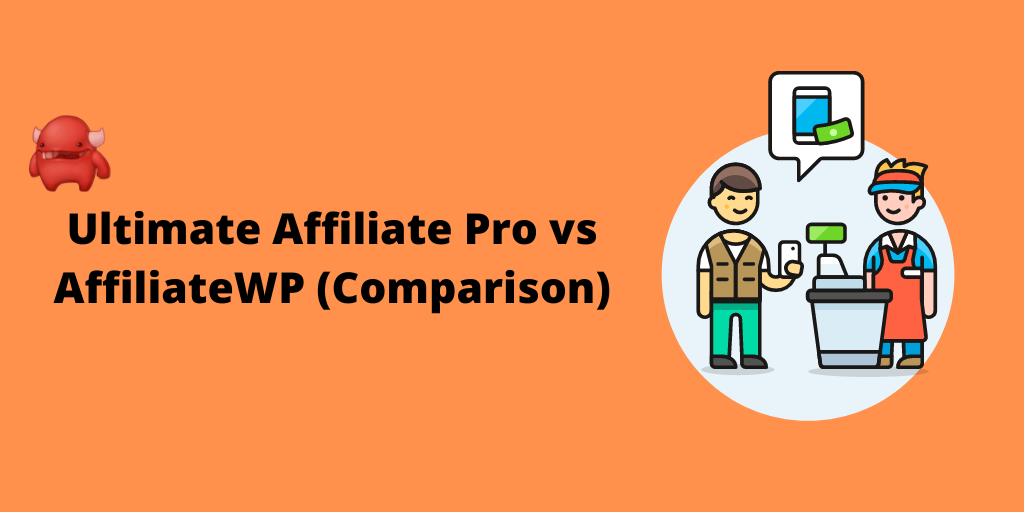 Looking for an affiliate software comparison between Ultimate Affiliate Pro and AffiliateWP?
We've tested each option out to bring you the ultimate guide to Ultimate Affiliate Pro vs AffiliateWP.
Read on for an in-depth review of each link tracking software.
Which is the Best WordPress Affiliate Plugin? Ultimate Affiliate Pro vs AffiliateWP
Ultimate Affiliate Pro and AffiliateWP both enable you to set up your own affiliate marketing program on your WordPress website. The question is, which one offers more value for money?
To answer this question, we looked at 6 basic criteria:
Ease of setup
Powerful affiliate management
Affiliate growth tools
Payment options
Support
Pricing
These criteria cover all areas of running an affiliate program, so the plugin you choose should offer robust solutions.
We've taken an in-depth look at each plugin to help you answer the Ultimate Affiliate Pro vs AffiliateWP question.
Keep reading for the full report.
Note: For more comparisons of the top WP affiliate software from brands like Post Affiliate Pro, Yith WooCommerce Affiliates, EasyAffiliate, and more, check out this guide to the best WordPress affiliate plugins.
Ease of Setup: Ultimate Affiliate Pro vs AffiliateWP
These plugins are designed for normal business owners who want to add link tracking capabilities to their WordPress sites. They should be easy to install and not require special technical knowledge or the ability to code.
So, which affiliate tracking software offers the best setup experience?
Ultimate Affiliate Pro Setup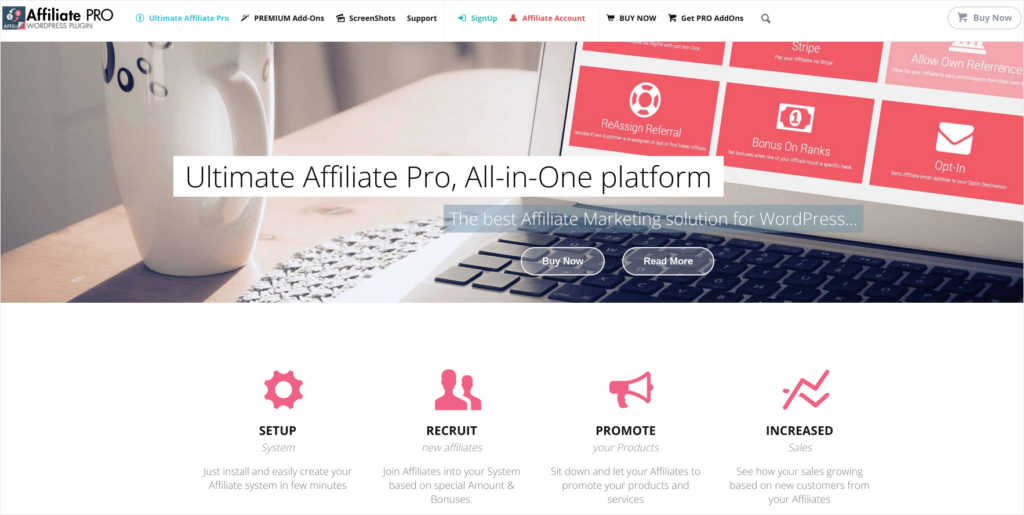 Ultimate Affiliate Pro comes with easy setup integrations for a handful of the most popular WordPress plugins. These include:
WooCommerce
Easy Digital Downloads
Ultimate Membership Pro
Social Share & Locker
Stripe
PayPal
The integrations allow for a quick setup and make it easy for you to start your affiliate program.
Ultimate Affiliate Pro also offers a selection of templates to help you design your affiliate registration page so you can start attracting the best affiliates.
AffiliateWP Setup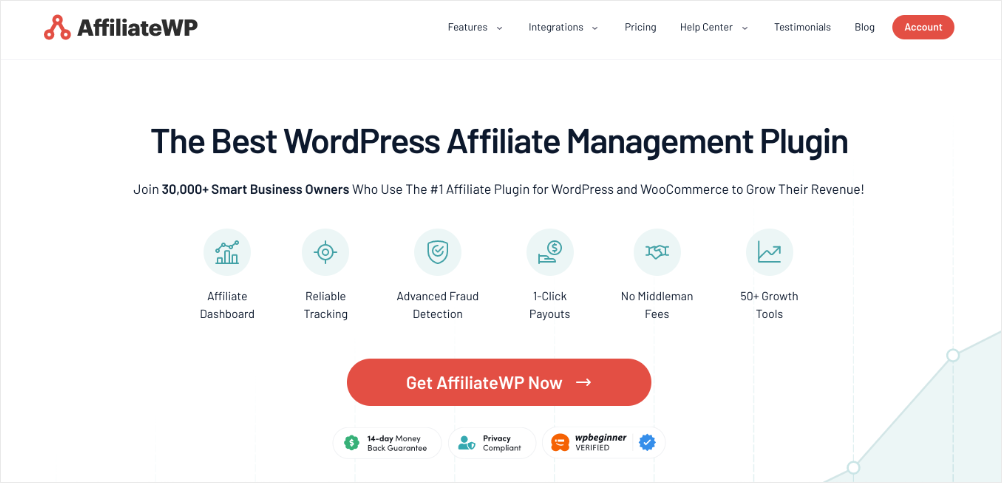 AffiliateWP also offers a range of integrations that cover e-commerce, digital products, memberships, email marketing, and payment gateways.
In the case of AffiliateWP, those integrations are much more extensive though, and include:
WooCommerce
Easy Digital Downloads
MemberPress
Restrict Content Pro
WP Forms
Gravity Forms
Ninja Forms
PayPal
WP Simple Pay (Stripe)
Paid Memberships Pro
Lifter LMS
MailChimp
And many more…
All of these plugins can be connected to AffiliateWP in just a few clicks using the simple setup wizard. This will sync your products, help you set your commission rates, and get your affiliate program running in just 5 minutes.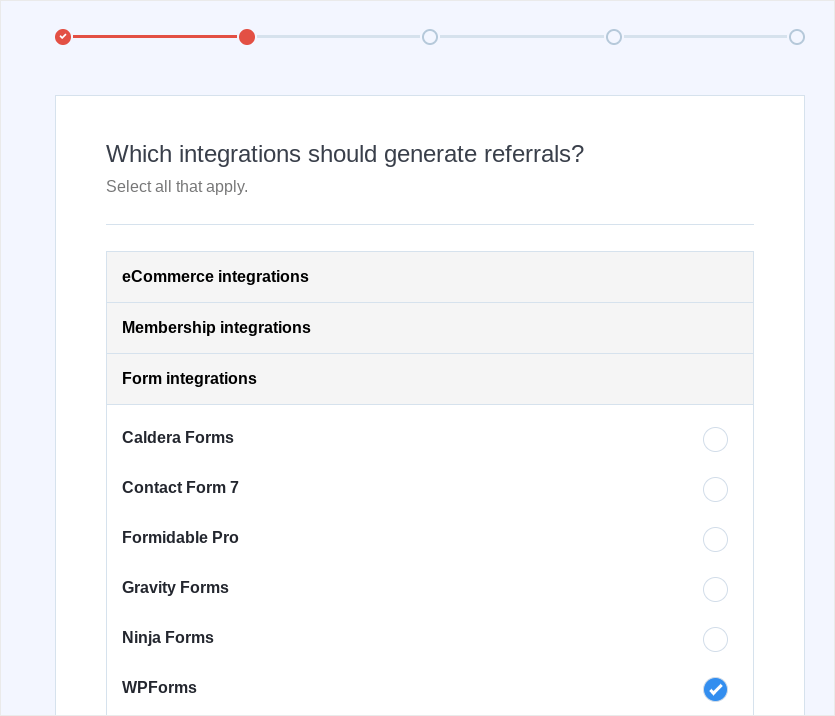 Don't see your integration on the list?
Check out the full list of integrations!
Once you've completed the setup wizard, AffiliateWP will automatically create your affiliate sign-up page and affiliate area. These pages are easy to edit and take on the styling of your WordPress theme.
Ease of setup winner: It has to be AffiliateWP for its range of integrations and easy-to-use setup wizard.
Powerful Affiliate Management: Ultimate Affiliate Pro vs AffiliateWP
Getting setup is one thing, but what about attracting and managing affiliates?
You want to be able to automate as many processes as possible and ensure you're giving affiliates the best experience. So, which software offers the best affiliate management tools in our Ultimate Affiliate Pro vs AffiliateWP debate?
Ultimate Affiliate Pro Management Tools
Ultimate Affiliate Pro is a full-featured affiliate software and it gives you good tools to manage your program.
Its range of 26 different templates gives it a nice feel, although the interface can look a little dated at times. However, it gives you all the tools, data, and automation you need to run your affiliate program efficiently.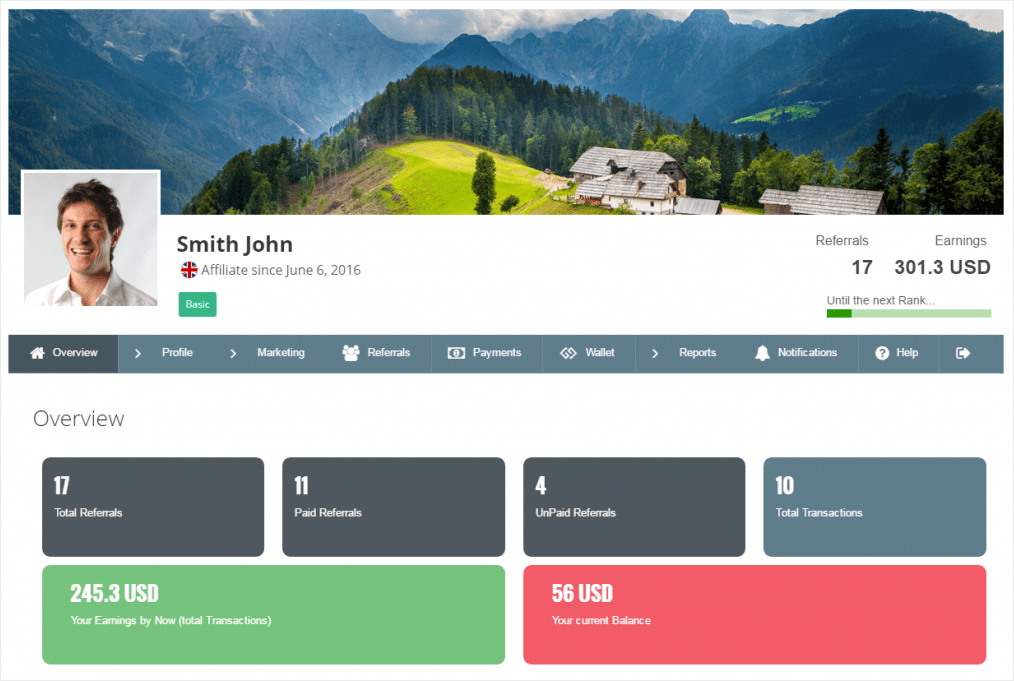 One area where it's particularly strong is when it comes to different commission structures, where you can offer:
Tiered affiliate commissions (they call them affiliate ranks)
Flat fee or percentage commissions
Lifetime commissions
Recurring referrals (perfect for subscription models)
Combine these with automated notifications and solid affiliate analytics, and you've got a nice affiliate management system.
AffiliateWP Affiliate Management Tools
AffiliateWP has very similar affiliate management tools to Ultimate Affiliate Pro, but it's a little bit more customizable and has a more efficient and user-friendly interface.
It gives you a great out-of-the-box template to grow an affiliate program (perfect for beginners), with editable registration forms, real-time analytics, unlimited creatives, and 1-click payouts.
One area where it stands out though is its customizability. With shortcodes, APIs, hooks, and templates, it's possible to build AffiliateWP exactly as you see fit.
Like Ultimate Affiliate Pro, it offers a ton of different ways to structure your commission, but it goes much deeper than this. A customizable affiliate dashboard (affiliate account) allows you to maximize the affiliate experience and help affiliates to make more sales.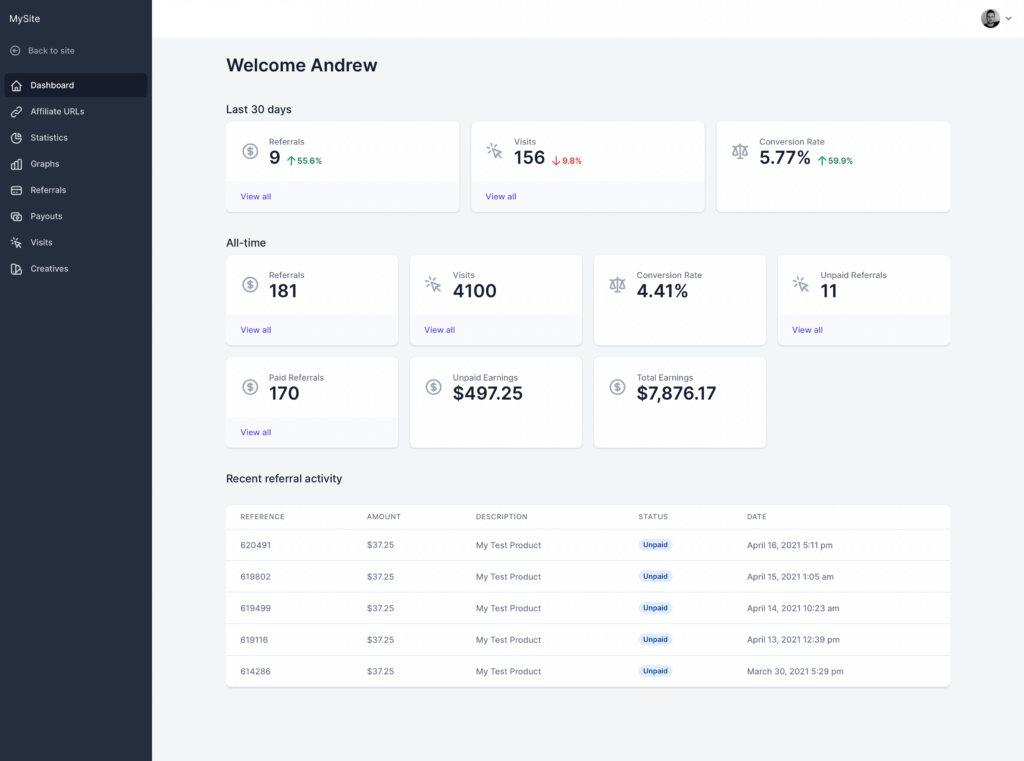 Another great feature is AffiliateWP's Zapier integration which allows you to connect your affiliate program to thousands of external apps.
This allows for a ton of automation making your affiliate program much more efficient.
Affiliate management winner: Both plugins perform well here. AffiliateWP wins it as it has a cleaner interface and more options.
Affiliate Growth Tools: Ultimate Affiliate Pro vs AffiliateWP
Affiliate growth tools are where the best software really sets itself apart.
Why?
Because it's easy to create an affiliate program but it's much more difficult to grow it.
Innovative features will help you boost conversions, and ultimately, that's what you need. So which plugin offers the best affiliate growth tools?
Ultimate Affiliate Pro Growth Tools
Ultimate Affiliate Pro has some basic affiliate growth tools designed to help your affiliates make more sales.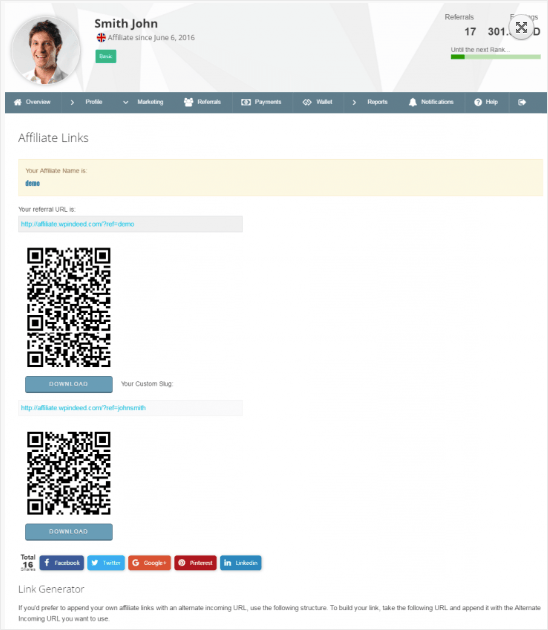 These include:
Affiliate coupon tracking (affiliate coupon codes)
Friendly affiliate links (customizable referral links)
Periodical reports (regular summaries of affiliate performance)
Social sharing buttons (make it easy to share affiliate links on social media platforms like Facebook, LinkedIn, and Twitter)
These are all useful tools to help you boost sales and grow your referral program.
AffiliateWP Growth Tools
This is where AffiliateWP sets itself apart – it has tons of innovative affiliate growth tools.
Want your affiliates to be able to easily create affiliate links with a link generator?
You can do that.
Want to build affiliate-specific personalized landing pages?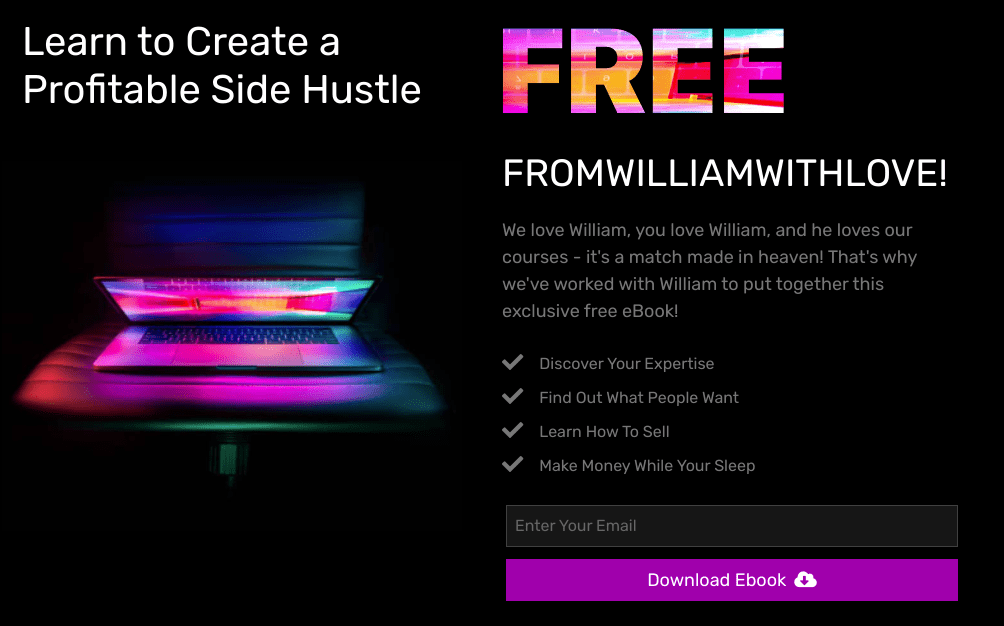 You can do that.
Want to get rid of affiliate links altogether?
You can do that.
AffiliateWP's list of growth add-ons is long, and it's designed to maximize your return on investment:
Vanity coupon codes (affiliates can create their own personalized coupon codes)
Personalized affiliate landing pages (boost conversions by offering a more personalized experience)
Affiliate portal (upgrades the affiliate dashboard to boost engagement)
Direct link tracking (eliminates the need for affiliate links)
Affiliate leaderboards (get your affiliates' competitive juices going)
And more…
Affiliate marketing is about conversions, and if you're going to turn your program into the income generator you imagine, these are the features you need.
Affiliate growth tools winner: This is where AffiliateWP earns its reputation as the best WordPress affiliate plugin.
Payment Options: Ultimate Affiliate Pro vs AffiliateWP
Paying affiliates is an important part of running your own affiliate program.
If your affiliate payments aren't consistent, you'll soon hear about it, so which of Ultimate Affiliate Pro and AffiliateWP offers the best payment options?
Ultimate Affiliate Pro: Payment Options
Ultimate Affiliate Pro allows you to pay affiliates through both PayPal and Stripe.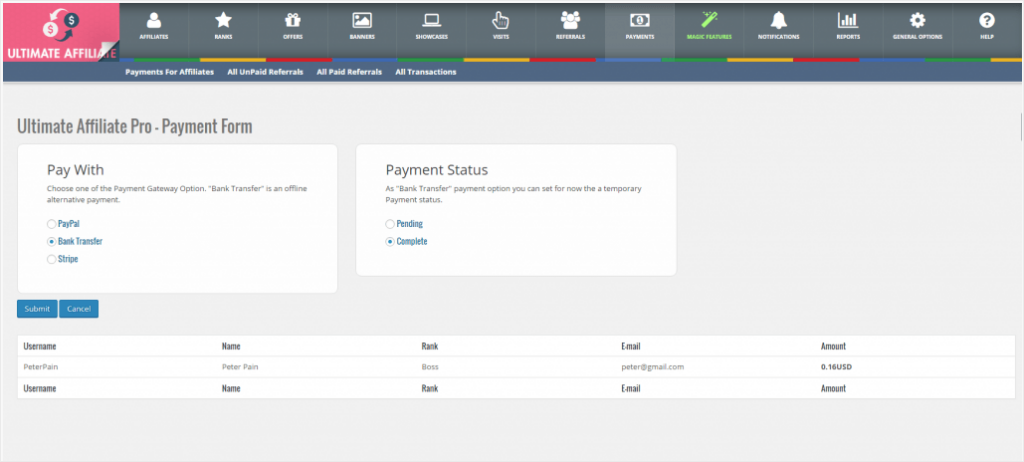 Affiliates just need to register with their PayPal or Stripe accounts, and you can pay them directly from your Ultimate Affiliate Pro dashboard.
These are both common payment methods that most affiliates are used to, and it's nice that you don't have to leave the Ultimate Affiliate Pro dashboard to make payment.
AffiliateWP: Payment Options
One of the big bonuses with AffiliateWP is it has an integrated payouts service. This allows you to pay affiliates around the world directly into their bank accounts.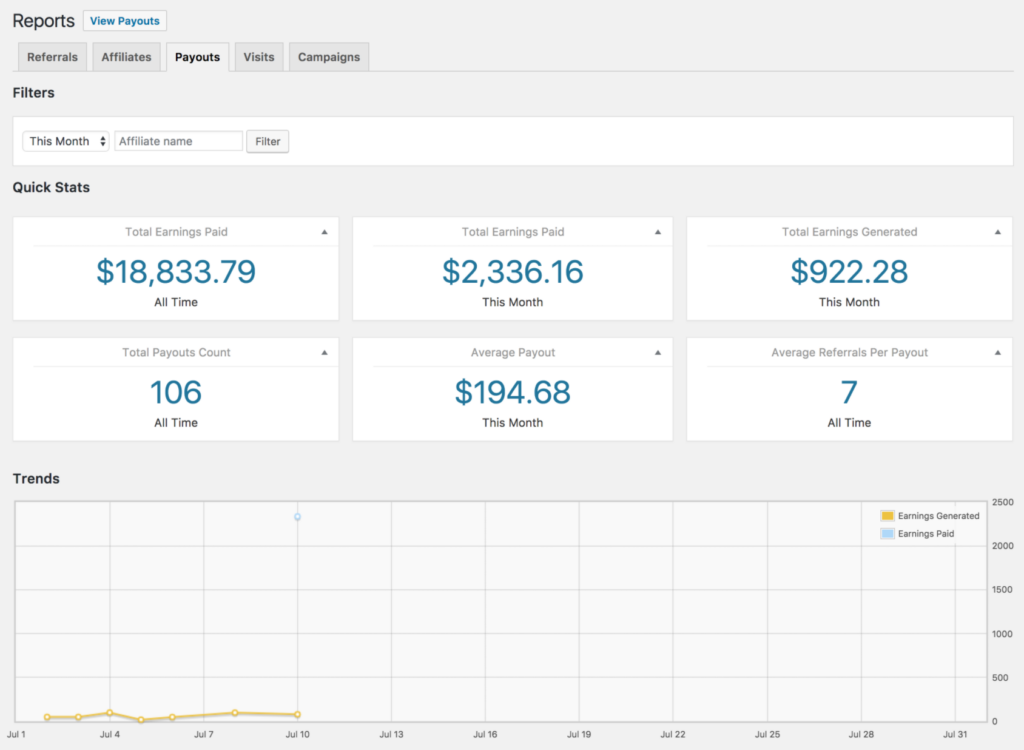 Most affiliates love this option because it cuts out PayPal or Stripe as the middleman and means they can immediately access their earnings from their bank account.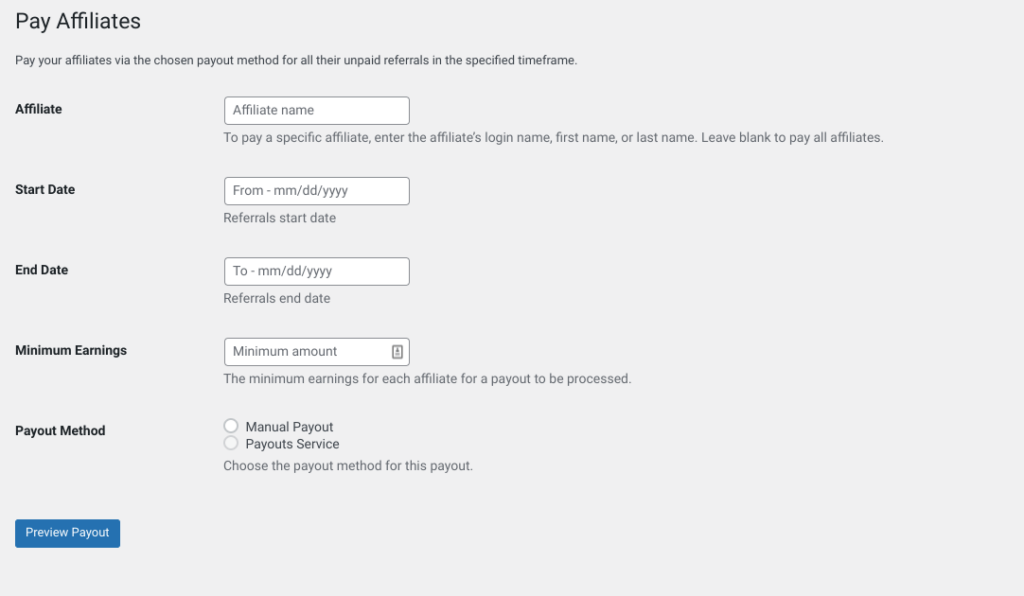 The integrated payouts service works directly from your AffiliateWP dashboard and makes it incredibly easy to pay affiliates.
As a backup option, you also have integrated PayPal payouts or mass payment options for other payment gateways.
Payment options winner: AffiliateWP's integrated payouts service is hard to beat.
Support: Ultimate Affiliate Pro vs AffiliateWP
When you're looking at investing in any type of software you always want to consider the support. This can be the difference between you setting up a thriving affiliate program and giving up after the first few weeks.
Ultimate Affiliate Pro Support
The basic Ultimate Affiliate Pro package comes with 6 months of support, but you can extend this to 12 months for an extra $24.
Of course, this covers the most important period when you're setting up your affiliate program, but it can leave you a little short if your support has expired.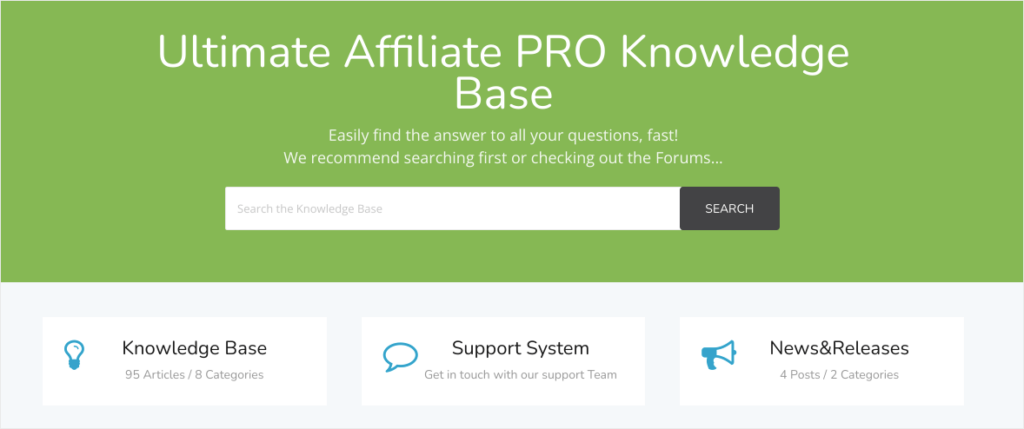 If you do run into problems, Ultimate Affiliate Pro has a solid knowledge base with 95+ articles, so there are options to help solve your problems on your own.
AffiliateWP Support
You just need to take a quick look at AffiliateWP's testimonials page to see how good the customer support is.

Not only do you have access to over 100 helpful guides, but the support team is always on hand to solve your problems. They'll be happy to help you answer your questions, and are the reason AffiliateWP is known for its "uncommonly good support."
Throw in a top-class blog with tips, tutorials, and more, and AffiliateWP offers complete support.
Support winner: AfiliateWP offers superior support.
Pricing: Ultimate Affiliate Pro vs AffiliateWP
One thing everybody wants to know is how Ultimate Affiliate Pro and AffiliateWP compare when it comes to pricing.
Well, here's the answer.
Ultimate Affiliate Pro Pricing
Ultimate Affiliate Pro is available for a one-time payment that starts at $48 (+ $12 if you want extended support). There are no limits on the number of affiliates you can have in your program or on sales you make.
This is a great deal but it does have its limitations.
Support is limited, even for the Extended License ($149), which can leave you on your own if you encounter problems further down the line.
With a low one-time payment, there's also a question about whether there will be much investment in new features.
However, $48 does represent good value for setting up a basic affiliate marketing program.
AffiliateWP Pricing
AffiliateWP's pricing works a little differently, with three different plans to choose from.
Personal Plan: From $149.50 a year
Plus Plan: From $199.50 a year
Professional Plan: From $299.50 a year
All plans allow you unlimited affiliates, referrals, and payouts, plus a 14-day money-back guarantee but the Professional plan opens up even more powerful add-ons.
Clearly, these plans represent a greater investment than Ultimate Affiliate Pro, but that investment can quickly result in a superior return.
It's easy to start an affiliate program, but it's much harder to grow it. To make it worthwhile, you need to be able to effortlessly manage affiliates and equip them with all the marketing tools they need to make sales for you.
AffiliateWP gives you this platform and is constantly investing in advancing its functionality.
It might cost more upfront, but it can quickly result in a superior return.
Pricing Winner: Two very different pricing options – Ultimate Affiliate Pro is a cheaper option, but AffiliateWP offers more tools to grow your revenue in the long run.
Overall: Ultimate Affiliate Pro vs AffiliateWP
There's a reason why AffiliateWP is known as the best affiliate management plugin for WordPress. It offers a complete package at a very reasonable price.
While Ultimate Affiliate Pro is a cheaper option, it doesn't have the affiliate management tools, growth features, and support to take you to the next level. If that's what you're looking to achieve, and want to make a big difference to your revenue through affiliate marketing, then AffiliateWP is the best option.
Thinking about setting up your affiliate marketing program? Here are some more resources:
Now there's just one thing left to do.