How Derrick Mkandla uses affiliate marketing to grow his business and help others at the same time
"The decision to use affiliate marketing was a "no brainer" since my business is fundamentally about helping people to live a better quality of life," says Derrick Mkandla, founder of DuckboardsAndStilts.com.
Derrick's blog that was originally born from his interest in spirituality and self-improvement, with more than 1,000 articles and eBooks published to date on topics ranging from health and wellness to relationships and careers.
It has since grown into a thriving digital business, and continues to grow with the recent addition of affiliate marketing – facilitated by our very own AffiliateWP!
DuckboardsAndStilts.com is an interesting AffiliateWP use case because it's a great example of how written content like articles and eBooks continue to be worthwhile, potentially lucrative product types that work well with the affiliate marketing model.
But there's an additional element that makes Derrick's business a unique choice for our Customer Showcase series:
His mission to help others.
A higher purpose
To an outsider who is unfamiliar with the industry, affiliate marketing can come across like it's all about the money – perhaps even just for the sake of it! However, Derrick's focus on helping others improve their lives is actually easily intertwined with affiliate marketing.
"Lack of money is perhaps second only to poor health as the biggest contributor to a lower quality of life. I am not talking here about having enough money to support a lavish lifestyle; Rather, the majority of people in this world – including those who hold down regular jobs in some of the more affluent countries – simply struggle to make ends meet," he says.
Indeed, many of us can relate to this struggle. Fortunately, we live in a time when we have unprecedented access to tools and resources that make improving our income streams – and our lives – totally achievable.
"Thanks to the power of the internet, affiliate marketing makes it possible for anyone, regardless of gender, race, colour or creed, to live the lifestyle they deserve, because it is the easiest and most cost-effective way of starting and running an online business."
He's right! At AffiliateWP, our mission stems from this very concept. Enabling others to live better lives is an often-overlooked purpose when it comes to starting an affiliate program.
Of course, Derrick says that affiliate marketing "still requires hard work and dedication, but it is by far the best way for ordinary folk to earn additional income or even become financially self-sufficient."
Not your average self-improvement blog
It's not every day that you encounter a blog like DuckboardsAndStilts.com. The varied nature of its content makes it a comprehensive resource that appeals to people from different walks of life, yet there's a golden thread that ties everything together:
Self-improvement.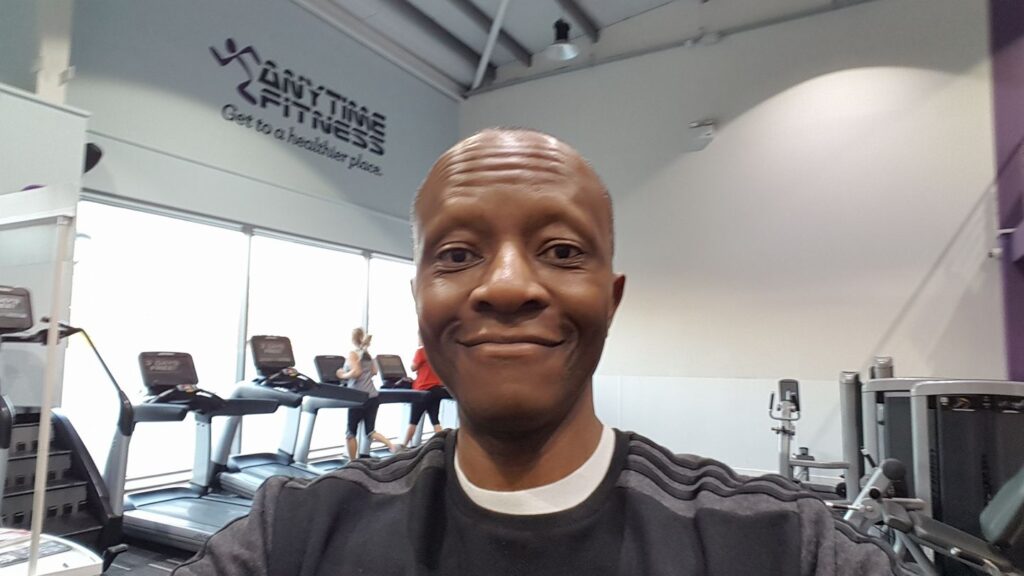 And sure – there are a plethora of articles, digital products, and coaches out there that all fall under the self-improvement umbrella, but Derrick's blog is uniquely married to affiliate marketing.
In fact, anyone who buys an eBook from the DuckboardsandStilts.com shop is automatically enrolled into the affiliate program, where they will earn a 25% commission on all direct referrals (as well as 5% indirect commissions).
"All one has to do is purchase an eBook on our blog shop and one has the potential to earn a significant amount of money from indirect commissions, even if one never refers anyone else to our program," Derrick says.
Well, that's a pretty cool purchase incentive! And it shows just how worthwhile affiliate marketing can be for all parties involved.
"For my part, affiliate marketing is a cost-effective way of getting more visitors to my blog through the various promotions that affiliates will engage in to increase their affiliate earnings," Derrick continues.
The AffiliateWP element
The DuckboardsAndStilts.com online shop (and affiliate program) is a relatively recent addition, and Derrick needed the right solution to make it all work. So, he started using AffiliateWP.
"AffiliateWP is a robust affiliate management system that integrates seamlessly with my WordPress blog. It is also particularly well-suited for working with WooCommerce, the eCommerce solution that I use for my online shop."
Derrick says that the success of his affiliate program – in terms of popularity and income generation – remains to be seen, but his site visitors have been growing since he started using AffiliateWP. He has a current affiliate roster of 15 people.
"I am, of course, continually working to increase the traffic to my site and I hope that a closer working association with AffiliateWP will contribute to that effort," he continues. "One encouraging development is that I was recently approached by a guest blogging agency who have added my site to their inventory of guest blogging sites for their clients."
Additional functionalities
Naturally, we wanted to know if there were any extensions or related services that Derrick used that he found particularly useful for running his blog and affiliate program.
One of the things he told us was that he recently started using our new AffiliateWP Payouts Service in order to pay affiliates directly to their bank accounts.
Derrick says:
"This service is, of course, only available in a limited number of countries, but knowing that they can be paid directly may tip the balance for some potential affiliates."
It's true: There's a lot of competition out there, and it's important to have something about your affiliate program that makes it the obvious choice for potential affiliates – not to mention the added efficiency!
Along with standard payment methods like PayPal and Stripe, Derrick wanted customers to have the option to pay for his eBooks with Bitcoin and Ether cryptocurrencies.
"There are a number of quality third-party plugins that can be used to enhance the functionality of AffiliateWP. Two such plugins that I use are AffiliateWP MLM and Affiliate WP Crypto, which respectively add a multi-level marketing structure to the affiliate program and the ability to use cryptocurrencies as a means of exchange when purchasing products on the online shop and for paying affiliate commissions."
His affiliates now have the choice to be paid in Fiat currency (USD) via PayPal, or in Ether cryptocurrency to their Ether wallet.
A humanitarian vision
"Success to me is measured by the amount of time one spends in the house on duckboards and stilts."

Derrick Mkandla (Founder, DuckboardsAndStilts.com)
The significance of "duckboards and stilts" is more than just a catchy name; It's a vision for helping others and creating a cascade of life-changing impact.
From the blog itself in Derrick's own words:
"Imagine we live on a farm. The grounds of the farm are covered in the muck and filth one normally finds on a farm, only on this farm there is so much filth that we had to build our farmhouse on stilts to keep it above all the muck. Around our house we constructed duckboards, which allow us to move in and out and around the house, whilst staying above the muck. But, because we live on the farm – this is our calling – we sometimes have to leave our haven on stilts and attend to the work that has to be done on the farm. We then find ourselves covered in all the muck and filth of the farm again. Even on our days off, which we spend in and around the house, we sometimes find ourselves sitting on the edges of the duckboards, with our feet dangling in the muck and dirt beneath us.
In the above vignette, I make a distinction between, on the one hand, the muck and filth of the farm, which represents the daily grind of Life, and on the other, the house and duckboards on stilts, which represent the condition of one who is spiritually at peace with himself; which condition derives from having enough wealth to not have to worry about the financial problems that afflict the majority of ordinary people, a deeper knowledge of One's Self, and from having a purpose in life. By the daily grind of life I mean not only the daily work we have to do to put food on the table and a roof over our heads, but also having to cope with such as ill health, broken relationships, bereavement and all the other familiar problems that Life throws at us.
Some of us, indeed the majority of us, spend more time totally immersed in this "muck" of Life. The purpose of my blog is to offer my perspective on how each of us can recognize the changes we need to make in our lives to enable us to spend more time enjoying the peace and tranquility of the farmhouse on Duckboards and Stilts."
This metaphor can be felt throughout the content on Derrick's blog – and we are pleased to see that he is growing his business and pursuing his goals with the help of AffiliateWP.
"My most immediate goal is to get as many people as possible to see the vision behind my blog and the potential power of its affiliate program to help ordinary people to overcome their financial woes," he says.
"People can join the affiliate program by purchasing an ebook for as little as $4.97. Once they join, they have the potential to make life-changing income from the multi-level-marketing matrix structure, simply by sharing the blog with their loved ones."
But it's more than just helping people make some extra money here and there. There's a bigger humanitarian end goal involved.
Derrick says:
"My ultimate goal is to use the blog and cryptocurrencies to reach and help some of the more disadvantaged and poorer communities in developing countries.
The availability of smartphones and the internet to even the most deprived of communities throughout the world, coupled with the existence of mobile cryptocurrency wallets raises the possibility of using digital technology to help the more disadvantaged groups in society create their own economy and circumvent the economic institutions that do them a disservice – and from which they are generally excluded."
Human empowerment.
Now that's something we are proud to hear about at AffiliateWP!
Do you have your own AffiliateWP success story to share? We'd love to hear from you! Email us at [email protected].