How Barn2 Plugins amplifies their business with AffiliateWP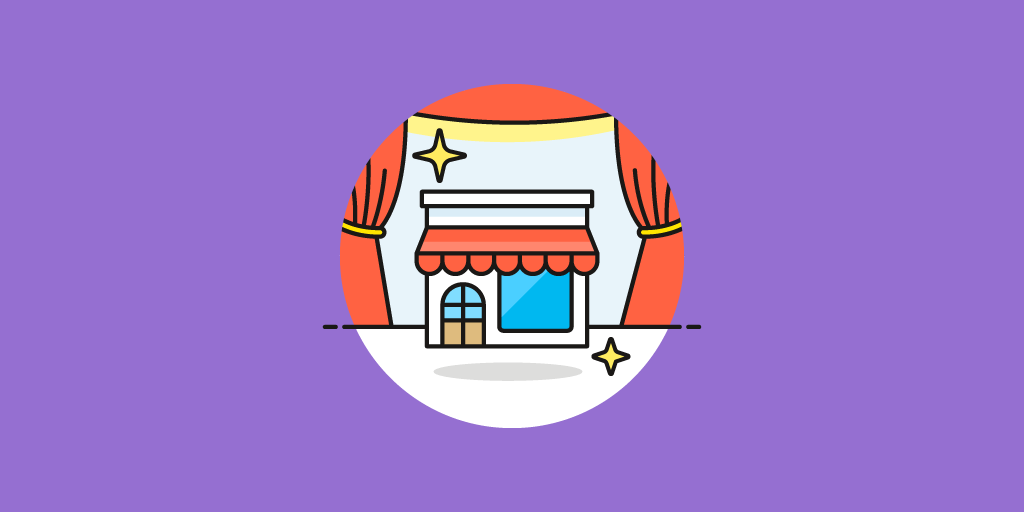 "Since we started 3 years ago, we have paid over $57,000 to our affiliates. Our most successful affiliate earns over $1,000 per month from promoting our plugins."

Katie Keith, Barn2 Plugins
UK-based couple Katie and Andy Keith run their own software company Barn2 Plugins selling WordPress and WooCommerce plugins to countries all over the world – but what is now a successful digital business all started with dreams of self-employment and the freedom and flexibility it could bring.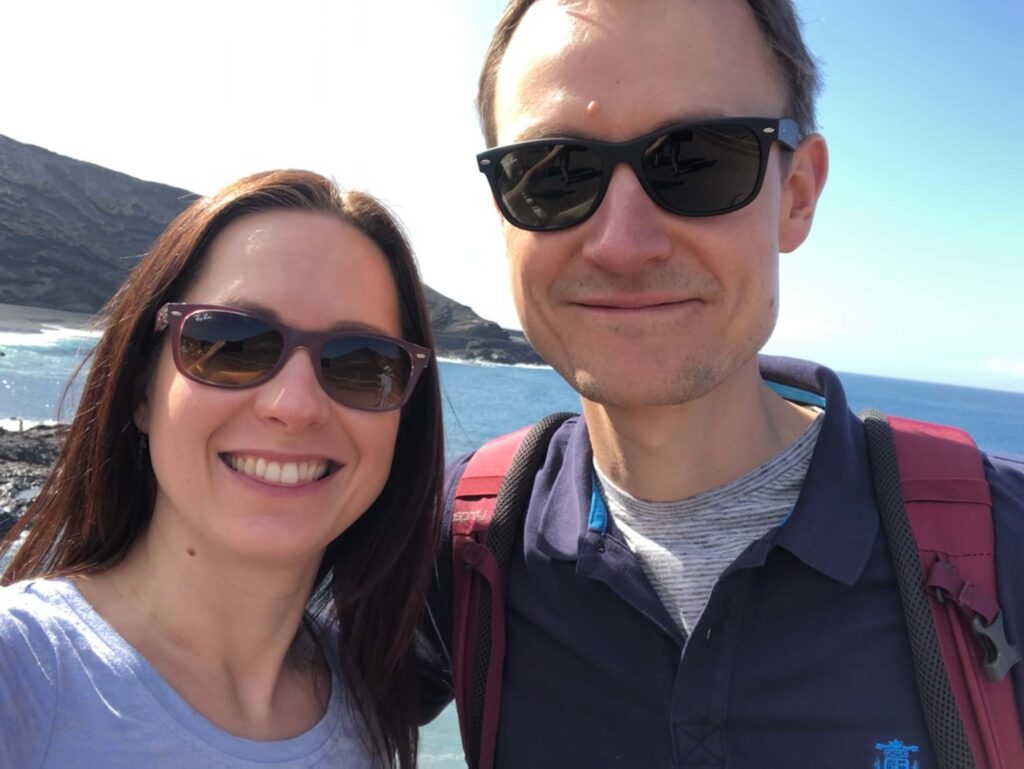 It was a natural progression; With 15 years of WordPress experience each and a powerful skill set between them – Katie with project management and marketing, and Andy with software development – the duo was able to transition from full-time employment to launching their own WordPress design and development business by 2009.
What was then called Barn2 Media ended up growing into one of the UK's leading WordPress web agencies, but the focus on client-based work was taking time and energy away from Katie and Andy's deeper passion for product development.
Plus, they wanted a business model that was – quite simply – more scalable than services would allow.
Creating and selling WordPress plugins was the solution they were looking for, and in 2016, Barn2 Media became Barn2 Plugins.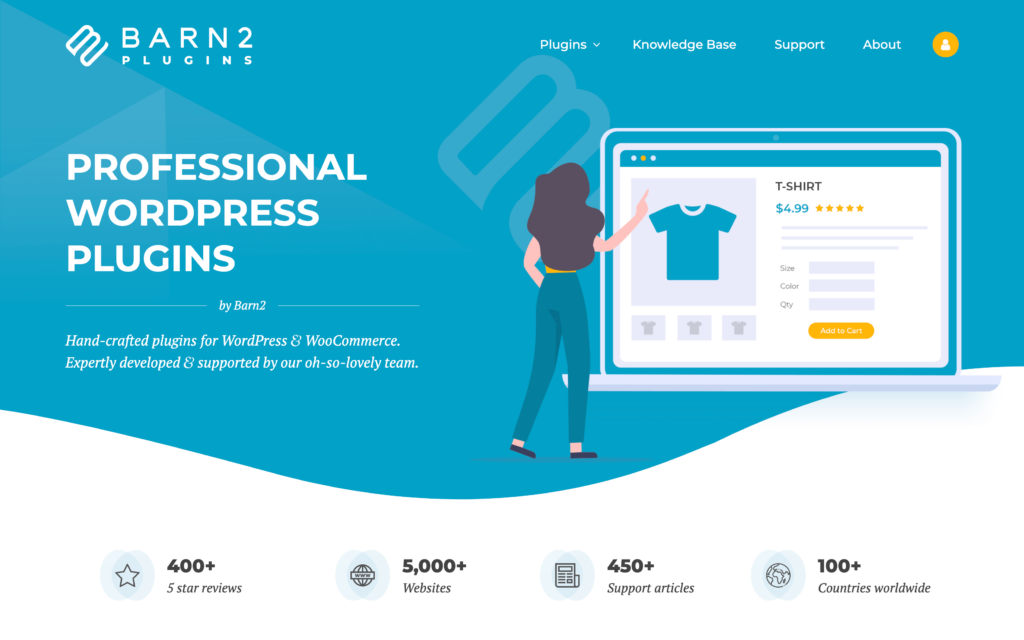 However, in order to start generating sales, the duo needed a reliable way to promote their plugins.
Affiliate marketing just made sense
"There was no reason not to use affiliate marketing!"

Katie Keith, Barn2 Plugins
It started with guest posts.
Katie and Andy found that this was one of the best ways to promote their products. They'd provide a guest post for a prominent industry figure or brand, and they'd expand their visibility and reach more potential customers in return.
Great! But there was one question they kept getting:
Do you have an affiliate program?
The website owners wanted commissions when guest posts generated sales for Barn2 Plugins.
"It was clear that affiliate marketing would help to convince people to accept our guest posts and link to us, so I decided it was a no brainer," Katie says. "There was no reason not to use affiliate marketing!"
So, what next?
AffiliateWP fit the bill 
They needed a way to create their own affiliate program, and manage everything that came along with it.
"I spent about 5 minutes researching WordPress affiliate plugins and it was immediately obvious that AffiliateWP was the way to go, so I bought the plugin straight away and have never looked back," Katie says.
But AffiliateWP turned out to be more than just basic affiliate program infrastructure; It ultimately allowed Katie and Andy to run their affiliate program with very little manual input.
This meant they instantly had:
an affiliate area where affiliates could log into their account and generate referral links, download banners and other creatives, and see their earnings,
a simple way to track referrals and calculate commissions, and
the ability to send one-click affiliate payouts.
"All of this saves us a lot of time, so the affiliate program can run in the background," Katie says.
The icing on the cake?
Thanks to their niche, Barn2 affiliates are often already familiar with AffiliateWP from other WordPress themes and plugins that they work with. This amounts to a familiar (and efficient) experience for affiliates, as well as a seamless solution for Katie and Andy's business.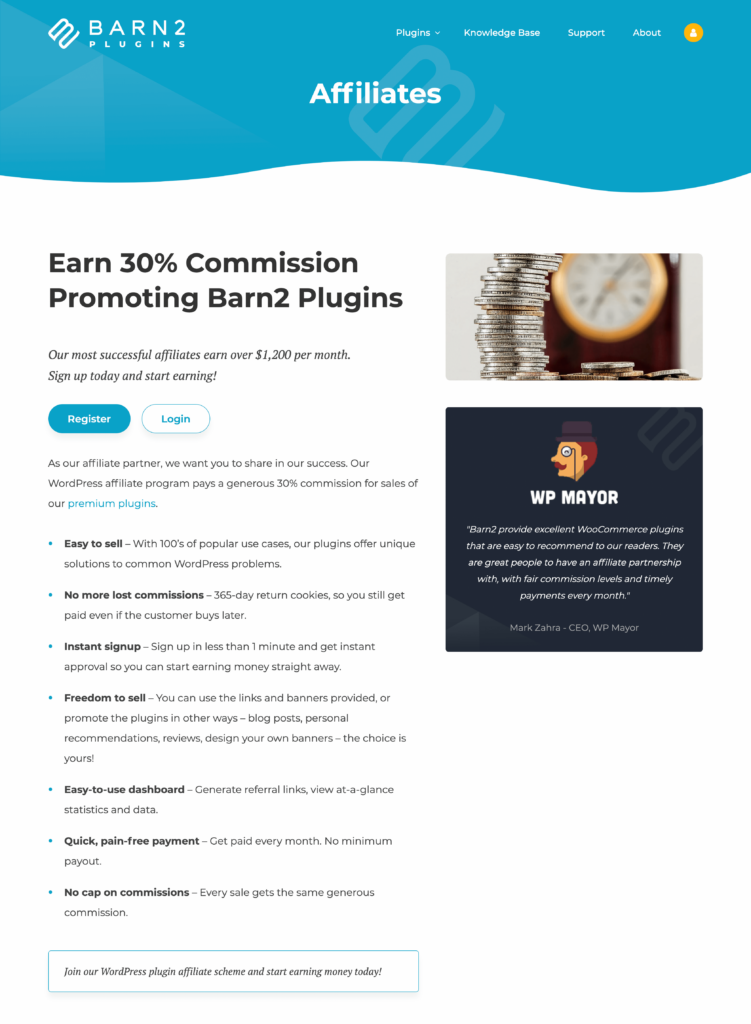 As for extensions? It's fairly minimal.
Barn2 uses the PayPal Payouts add-on for AffiliateWP to pay their affiliates. That means they are able to instantly pay affiliates their earnings from their PayPal account using PayPal's MassPay / Payout APIs.
Inspirational metrics
"The Pareto principle states that for many outcomes roughly 80% of consequences come from 20% of the causes. Other names for this principle are the 80/20 rule, the law of the vital few, or the principle of factor sparsity."

Wikipedia
With the help of AffiliateWP, Barn2 was able to cultivate a thriving affiliate program that has grown to include over 300 affiliates. Katie says that about 15% of these affiliates have generated sales – something she attributes to the Pareto principle.
"You can't expect all your affiliates to sell equal amounts, and approximately your best 20% of affiliates will generate the income," she says.
It's certainly a useful principle to remember when it comes to affiliate marketing.
Katie continues, "This gives useful insights into how to manage an affiliate program and the time to invest in supporting each affiliate, so you can concentrate your efforts on the ones with the most potential."
Since they started using AffiliateWP three and a half years ago, Katie and Andy's affiliates have generated $149,936 in revenue for them, and earned $67,402 in commissions for themselves.

In total, 11.54% of Barn2's total revenue has been due to affiliates. Affiliates have also driven 106,576 visits to their website – 37,824 in the last year alone.
Working with affiliates
So, what about Katie and Andy's advice for people who run affiliate programs?
"We've learned what sort of person makes a good affiliate and we've used this to profile the ideal affiliate and improve our recruitment accordingly," Katie says.
We've talked a lot about finding quality affiliates and making sure an affiliate is the right match for your affiliate program.
Katie stresses the same points:
"When we started affiliate marketing, I had a fairly indiscriminate approach to who we wanted to recruit as an affiliate. Since then, I've learned how to identify which types of affiliates will be most successful," she says.
But, affiliate marketing is not a one-size-fits-all venture; A lot depends on what works best within your niche.
Katie says:
"I originally assumed that if a customer liked our products then they would make a good ambassador and recommend it to other people in return for affiliate commission. I have learned that individual customers only tend to generate a few referrals, and don't make a huge difference.
A lot of web agencies sign up as an affiliate and earn commission by recommending our plugins to their clients, when they would probably have used our plugins for these projects anyway.
As a result, while our customers are welcome to join our affiliate program, we no longer promote it in our onboarding emails or in blog posts.
Our most valuable affiliates are key industry influencers, such as prominent WordPress-related blogs and tutorial sites. These can make a huge difference because they have such a big audience.
Our biggest affiliate is in this category and earns over $1,200 per month in commissions.
Other plugin and theme companies can also make good affiliates. If one of our plugins works nicely in tandem with their theme or plugin, then we can cross-promote each other's plugins and join each other's affiliate programs.
Theme and companies can easily earn a few hundred dollars per month by promoting our plugins in this way."
Helping affiliates succeed
Affiliate marketing is a marketing model based on mutual benefit, and business owners can do a lot to empower their affiliates. After all, they know their brands better than anyone!
"I've found that the most effective way to support affiliates is to provide a one-off guest post for them to publish on their site," Katie says. "This allows us to optimize the article for keywords that we know are effective in selling our plugins."
It's a smart strategy, creating a win-win situation that motivates everyone; Affiliates see that these guest posts generate referrals for them, and they become inspired to start producing their own content about Barn2 Plugins.
Katie says:
"We support this by sending affiliates article ideas and sample outlines, making it as easy for them as possible. Our most successful affiliate has responded well to this approach and regularly produces high quality content about our plugins, based on our suggestions. This allows their referrals to grow and grow over time – both from their older articles and new ones."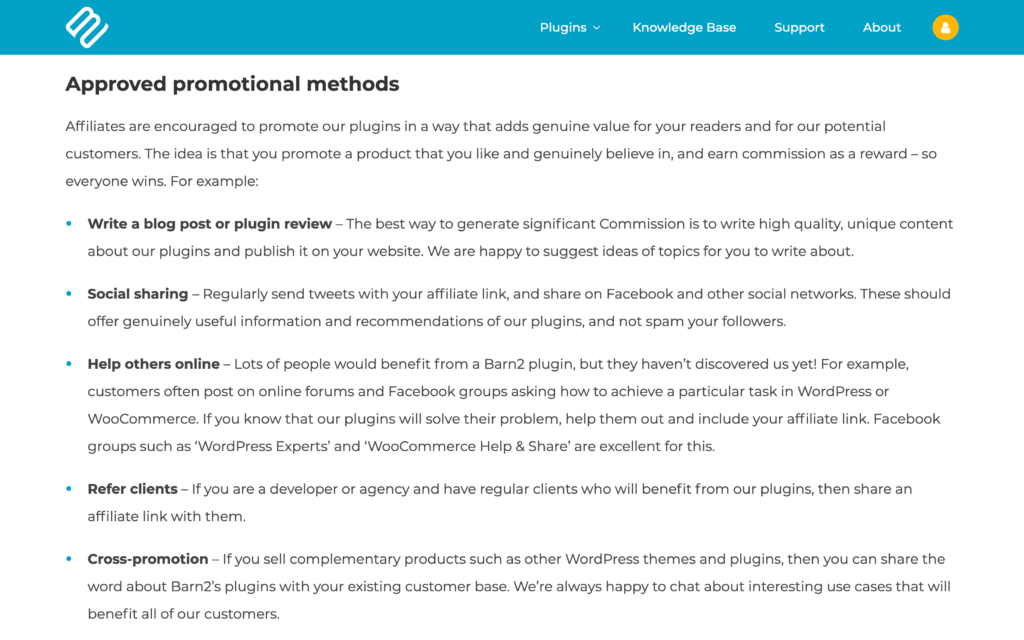 To be more specific, Barn2 empowers their affiliates by:
adding all affiliates to MailChimp and sending an automation sequence with regular emails about how to promote their plugins more effectively and grow their commissions (including article ideas and outlines for the various products), and
providing promotional banners for each plugin in a variety of sizes, which affiliates can easily embed on their websites.
Plus, for affiliates deemed particularly high-value, Barn2 even examines their existing content in order to suggest the best places for promoting the plugins.
But, the most effort is reserved for the most productive affiliates.
"We have a flexible approach to supporting our affiliates, and provide more support to the highest profile affiliates who have the most potential to generate significant referrals," Katie says, keeping the Pareto principle in mind.
What's next?
"I personally define success as finding work that generates both the income and the lifestyle you want."

Katie Keith, Barn2 Plugins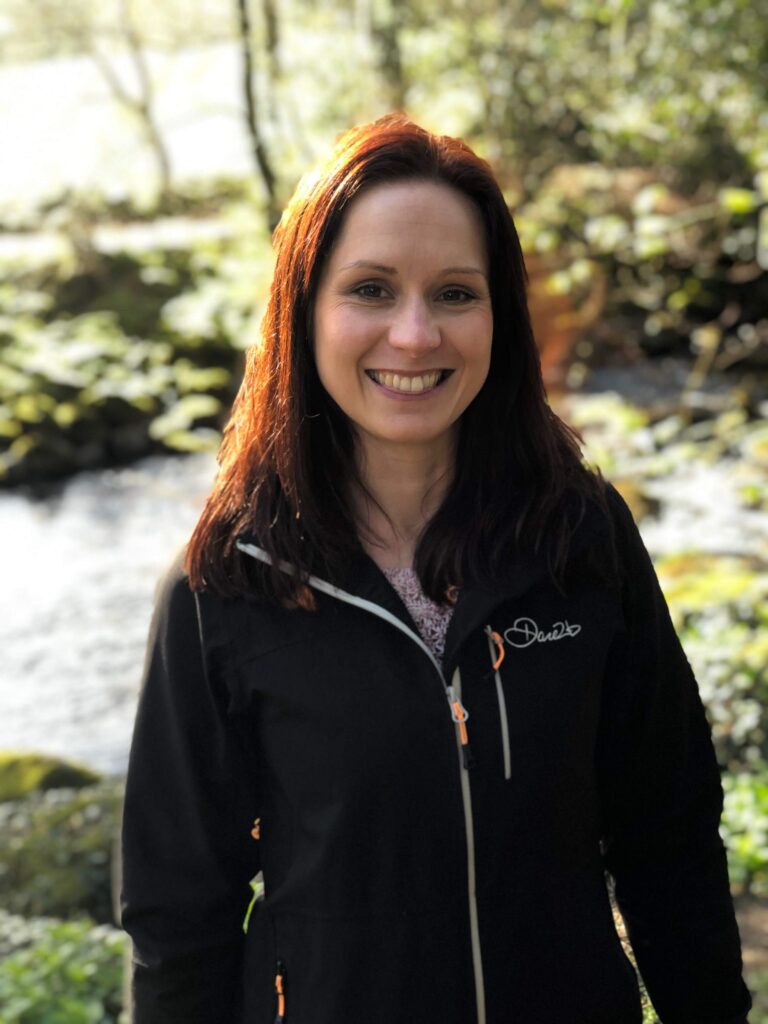 It's clear that Barn2 Plugins has had success with affiliate marketing using AffiliateWP, but we wanted to know what goals and projects were next for the team.
Katie says:
"I'm currently working towards adding free trials to our website, which will allow customers to try any of our plugins for 2 weeks before they buy. This should have a positive impact on conversion rates, which will also benefit our affiliates."
This is a great example of how marketing can work in harmony with product marketing – and why the willingness to try different methods is so important when it comes to optimizing a digital business for maximum sales conversions.
But, for Barn2 Plugins, money is just one part of their success.
"I personally define success as finding work that generates both the income and the lifestyle you want," Katie says. "For me, this involves building a scalable business which I can continue growing, while reducing my work hours. Affiliate marketing is a big part of this because your affiliates help build your business for you."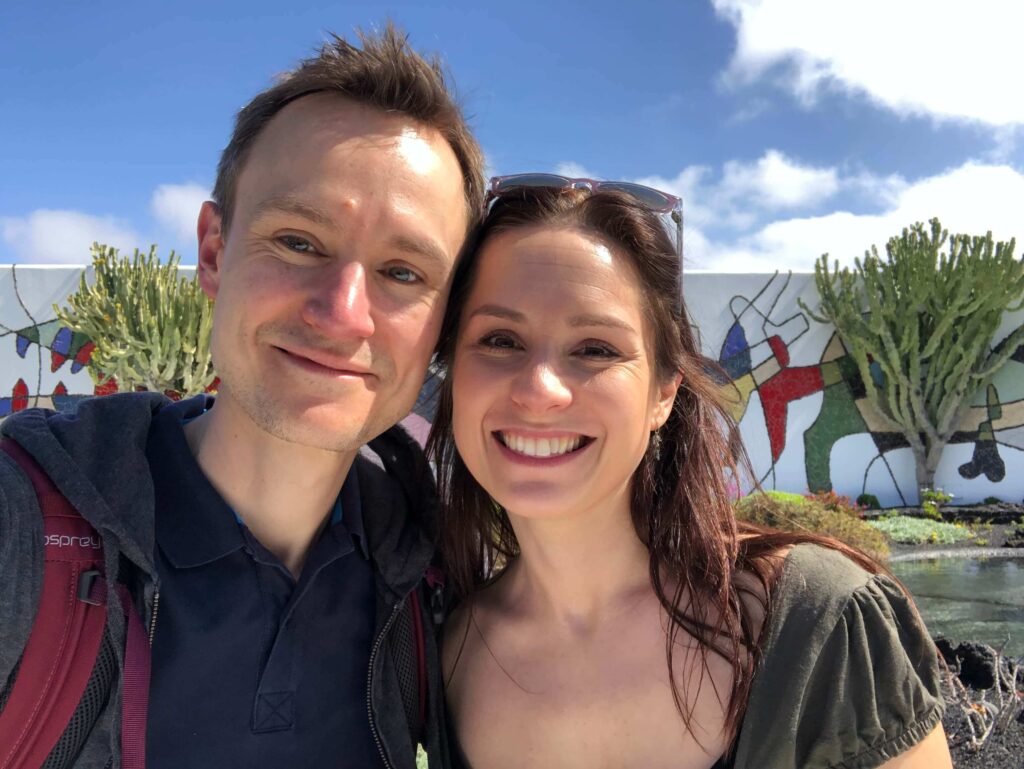 Hey, we get it!
Affiliate marketing is one of the best ways to grow a digital business and create a more comfortable lifestyle – and it's a pleasure to see people like Katie and Andy manifest their dreams with a little help from AffiliateWP.
Do you have your own AffiliateWP success story to share? We'd love to hear from you! Email us at [email protected].