How to Cloak Your Affiliate Links in WordPress (Guide)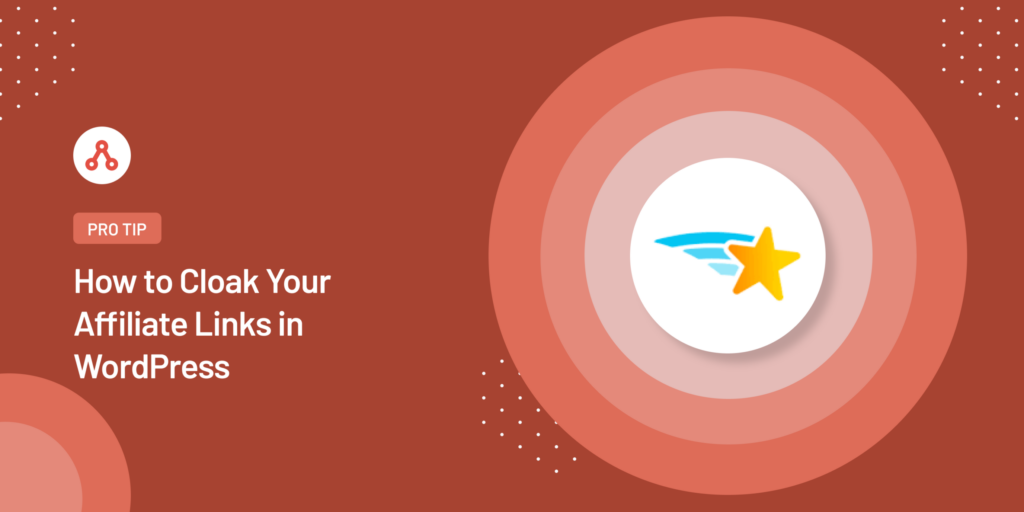 Want to learn how to cloak affiliate links in WordPress?
If you are into affiliate marketing, then you understand how important it is to generate income from your website. However, one issue that new affiliate marketers often face is managing long, unsightly, and insecure links.
In this guide, we'll show you how to cloak affiliate links in WordPress. But before we dive into the details, let's discuss why it's necessary to cloak your affiliate links in the first place.
Why Cloak Affiliate Links in WordPress
Do you know about cloaking affiliate links? This can be an essential part of having a business, mainly if you use affiliate marketing on your WordPress website.
Cloaking affiliate links means changing long and complicated links into short, simple ones.
Normal affiliate links are often hard to remember and use. For example, a typical link might look like this: http://www.affiliatesite.com/products/?product_id=123&affiliate=123.
It's too long, isn't it?
But, by cloaking, we can change it into a more friendly link like this:
http://www.alfsflowersandgifts.com/refer/rosebouquet. This type of link is much easier to remember and looks more trustworthy.
This is why cloaking is an excellent idea for your WordPress website. People are likelier to click on your links if they look neat and professional.
Plus, it can help protect your affiliate account from any tricky business or theft because the actual affiliate URL is hidden.
In addition to all these benefits, it can also stop your links from being blocked by search engines or social media websites. That way, more people can find and click your links.
Overall, cloaking affiliate links on your WordPress website can make your links better and safer.
It's a smart choice for any business or affiliate marketer.
Now, let's find out how you can cloak affiliate links on your WordPress site.
Steps to Cloak Your Affiliate Links in WordPress
For affiliate marketers using WordPress, a great way to enhance your operations is by cloaking your affiliate links.
This process can be smoothly accomplished using plugins like Pretty Links.
Let's learn how you can use Pretty Links to cloak your affiliate links effectively.
Step 1: Install and Activate Pretty Links
The first step is to install and activate the Pretty Links plugin.
This can be done by navigating to Plugins » Add New from your WordPress admin panel.
In the search bar, type Pretty Links and hit enter.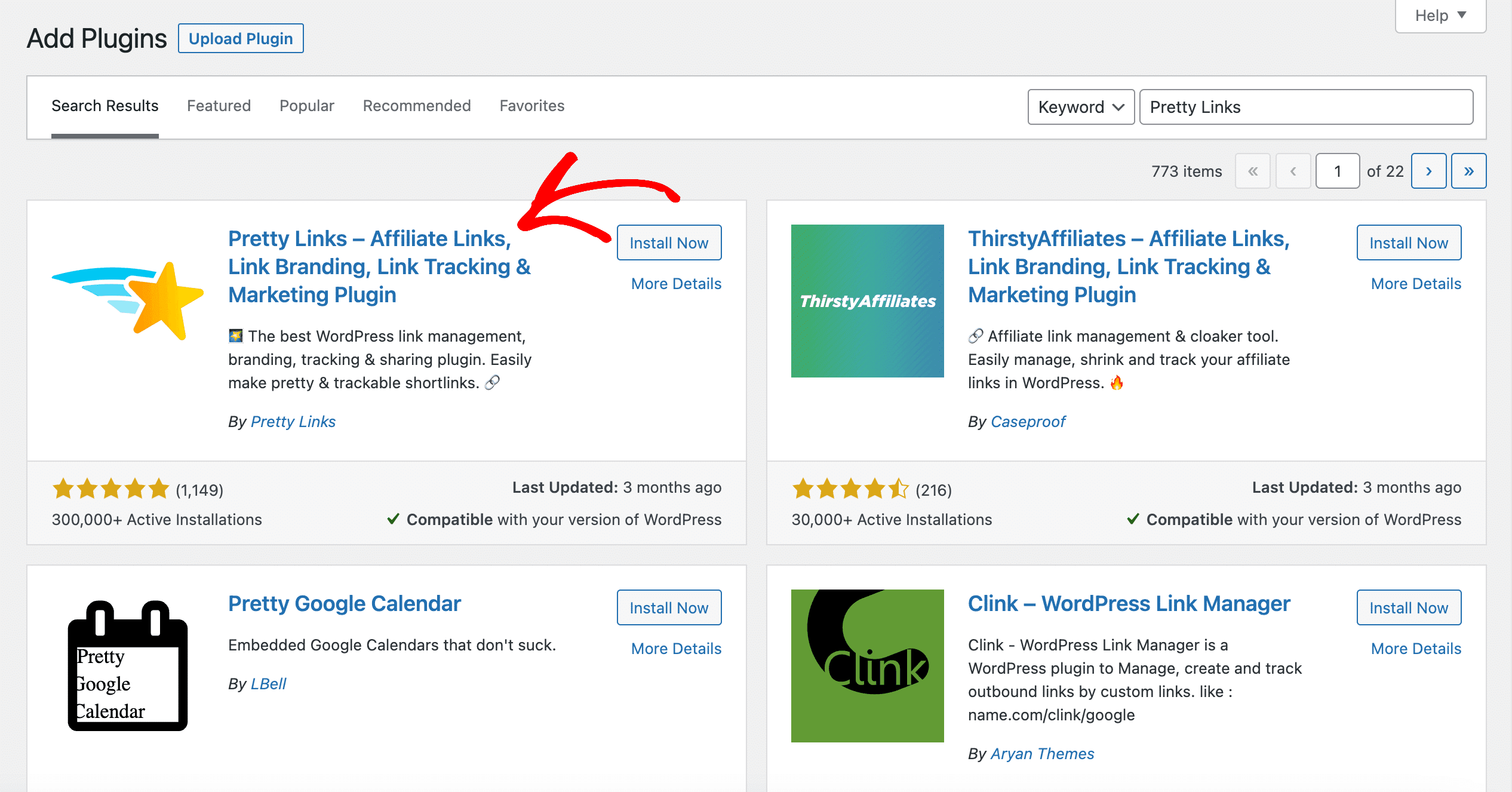 Find the plugin in the search results, install, and activate it.
Remember that while Pretty Links has a free version that can cloak links, we'll use the Pro version in this tutorial to unlock more features.
Step 2: Creating Your Cloaked Link
After activating the plugin, click Pretty Links » Add New from the WordPress admin sidebar. This is where you'll create your affiliate link.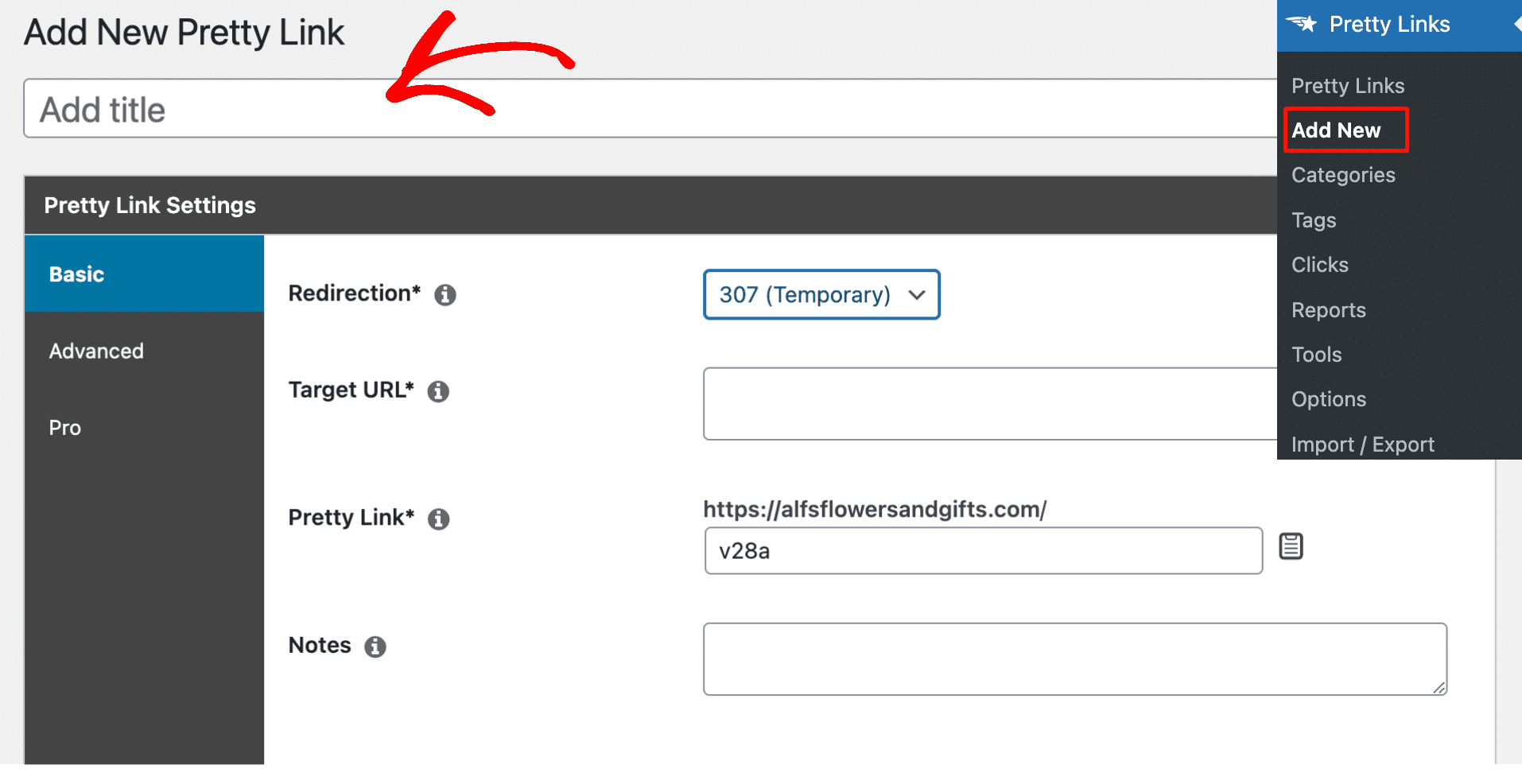 You'll find an Add Title option, type a suitable name for your link here.
Next, select a link type from the Redirection dropdown menu to create short and branded links for your affiliate program.
The Cloaked option hides the target URL in your user's browser and only shows your cloaked link.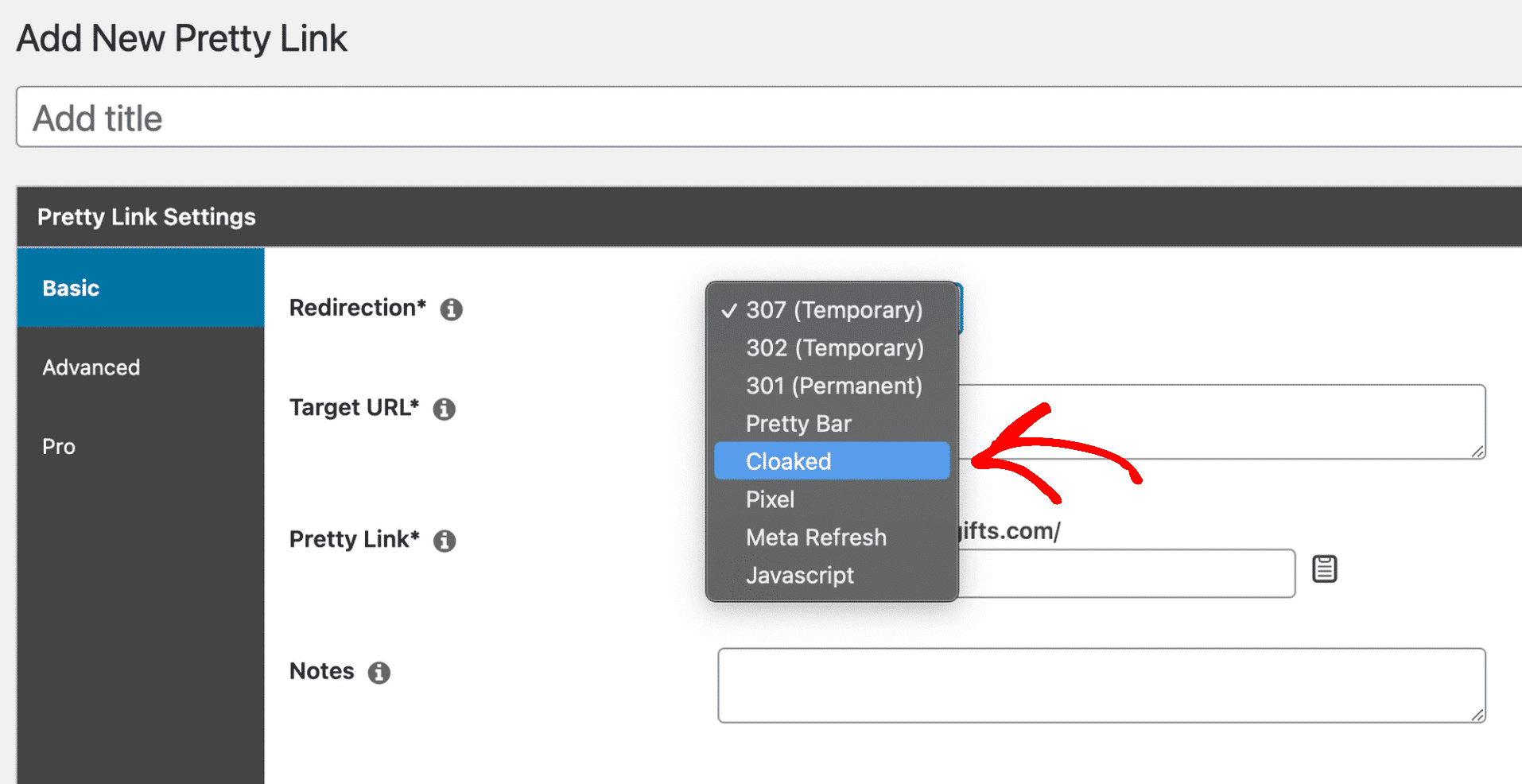 There's also a 307 Temporary option that replaces the original URL with your new affiliate link, indicating to search engines that this link may change.
Now, copy and paste your affiliate link into the Target URL field.

Subsequently, type the slug you wish to use for your cloaked link into the Pretty Link field.
For instance, if you want your link to appear as www.alfsflowersandgifts.com/refer/flowers, you would enter /refer/flowers in the Pretty Link field.
Step 3: Configuring Attributes for Your Cloaked Link
Next, switch to the Advanced tab in the sidebar. You can add different attributes to your affiliate link by checking the boxes.
For instance, adding a No Follow attribute means that search engines won't pass on any link authority to the site you're linking to.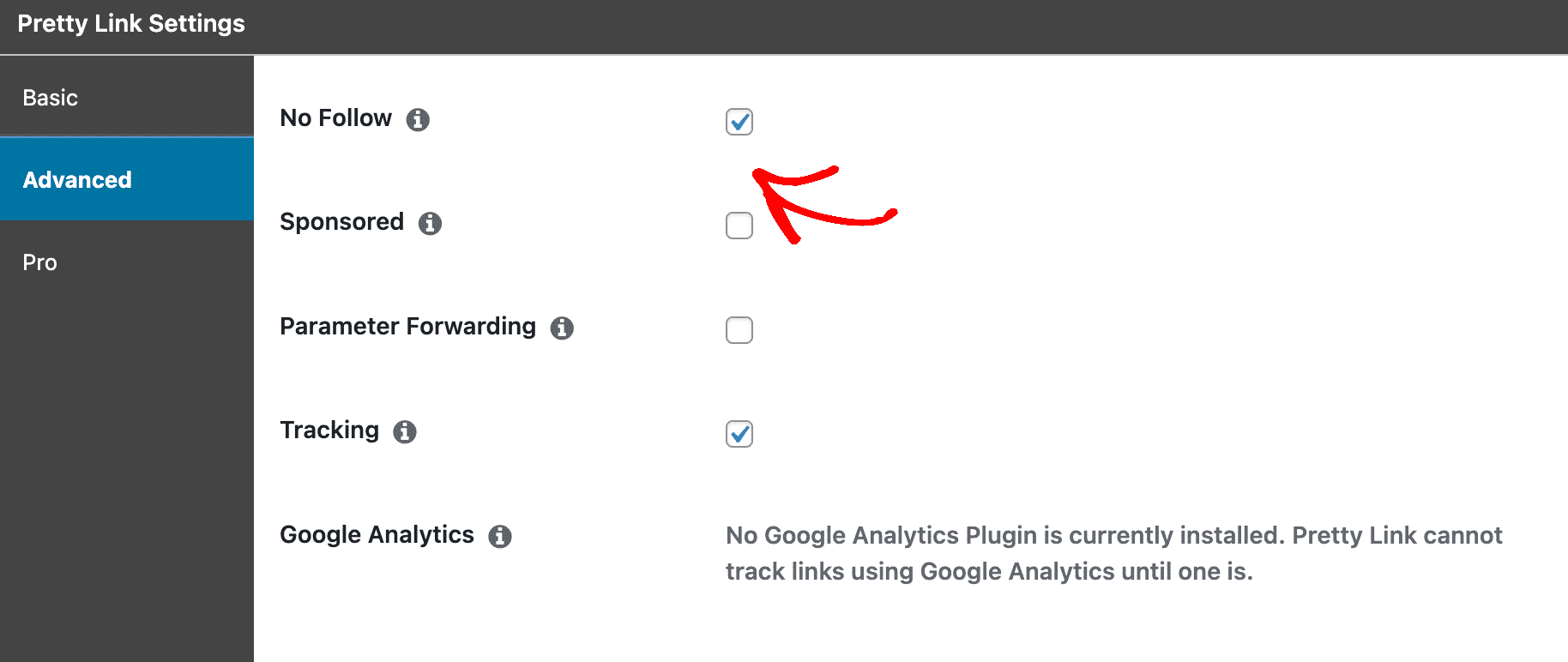 The Sponsored box indicates to search engines that your link is a paid advertisement.
The Parameter Forwarding box, on the other hand, is helpful if you wish to pass a coupon code or customer ID to your cloaked link.
Additionally, it's advisable to enable the Tracking option to monitor your affiliate link performance in the Pretty Links reports.
Step 4: Applying Pro Settings to Your Cloaked Link
Switch to the Pro tab in the sidebar to explore more settings. You can set an expiry date for the affiliate link by checking the Expire box.
You can also determine the conditions for the link's expiration – either after a specific date or a certain number of link clicks.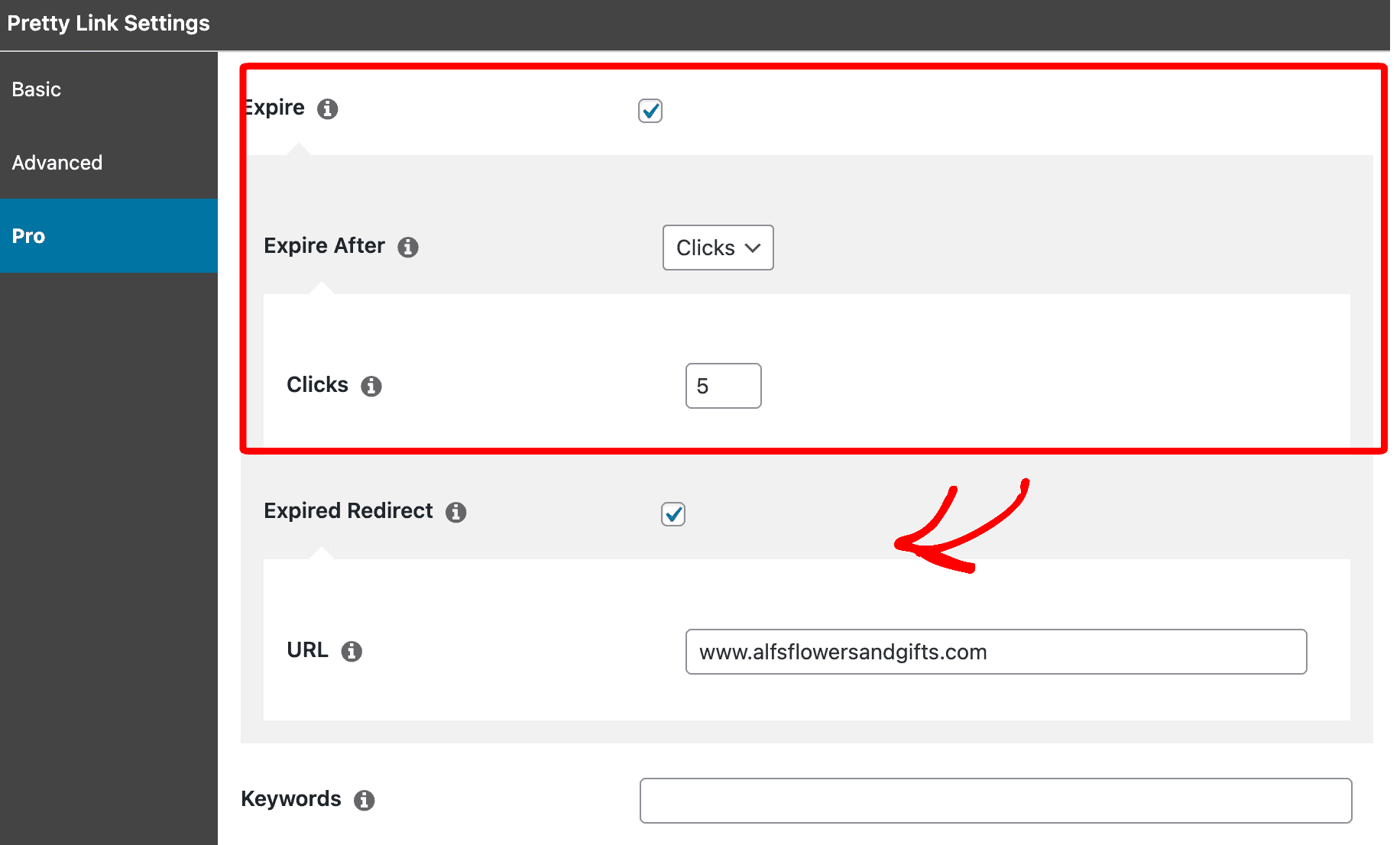 An additional feature is being able to set a URL for the expired redirect. Users will be redirected to this link if they click the expired affiliate link.
Furthermore, you can define specific keywords to be automatically replaced with your affiliate link in your WordPress posts or pages.

Similarly, you can replace an existing URL with your affiliate link by specifying it in the URL Replacements field.
Once all settings are adjusted to your satisfaction, click the Update button to save your changes and then the Publish button to make your cloaked affiliate link live.
Step 5: Adding Your Cloaked Link to a WordPress Post or Page
Navigate to the WordPress post or page where you wish to add the cloaked affiliate link.
Select the text you want to link, and click the Pretty Links icon in the block toolbar at the top. In the link prompt that appears, search for your cloaked affiliate link using its title or the link itself.

Click the Publish or Update button to save your changes.
And there you go, you have successfully cloaked an affiliate link using Pretty Links. To test your new link, visit your website and click on it. You should be redirected to the affiliate product page using the cloaked URL.
But let's not forget crafting a secure link is merely a part of the process. Your affiliate program's reliability and protection against fraud are equally crucial.
You also require effective strategies to motivate users to engage with the link, amplifying your affiliate interactions throughout your website.
Grow Your Business with AffiliateWP
Running a successful business can be quite a challenge. While cloaking your affiliate links is a smart move, there's a lot more to it when it comes to growing your business.
Here's where a powerful tool like AffiliateWP can help you. It's known as the best affiliate management software for WordPress, and it can bring a whole new level to your affiliate marketing efforts.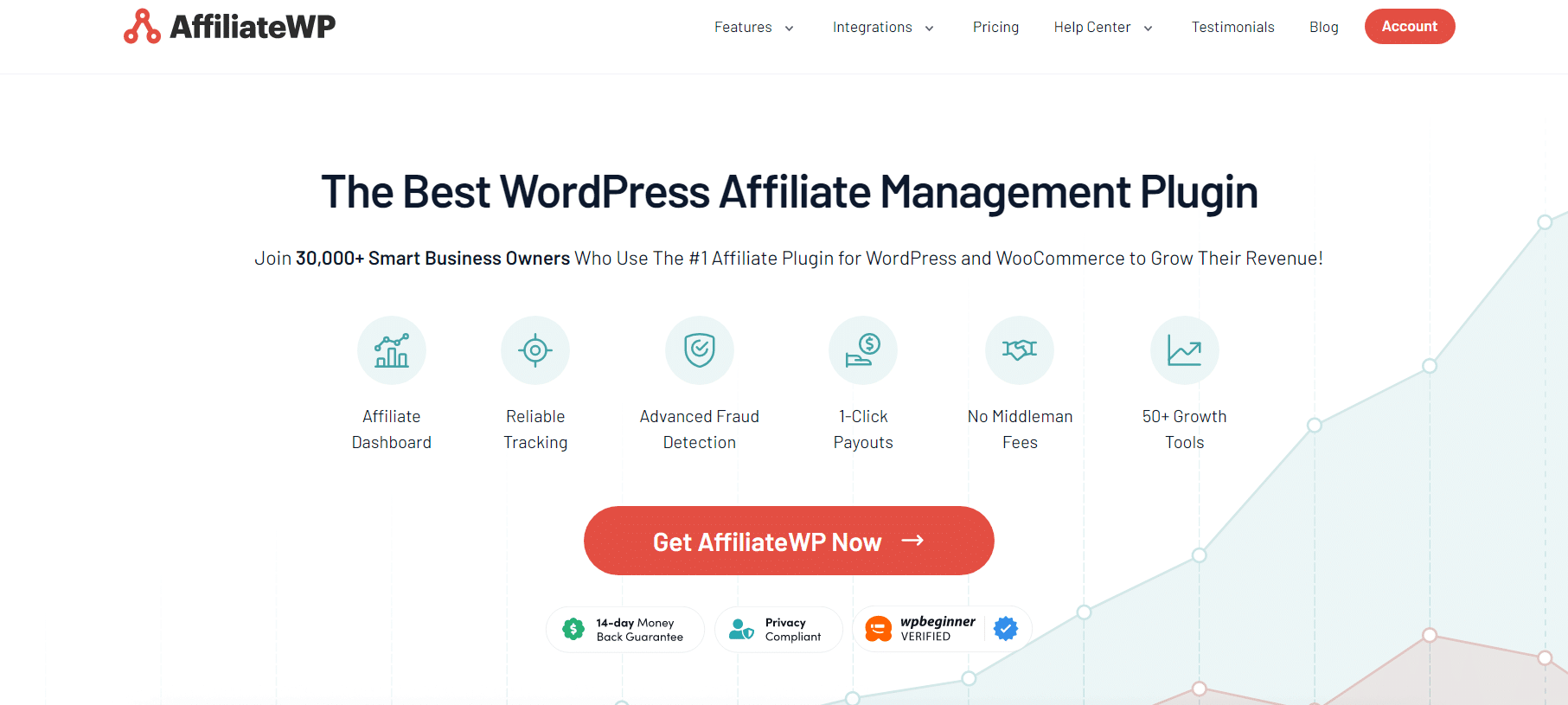 AffiliateWP not only simplifies your affiliate program management but also supercharges it.
It provides a robust platform to efficiently track your affiliate sales, view detailed reports, and make payments seamlessly.
In other words, you have everything you need to manage an affiliate program under one roof.
Managing an affiliate program can be demanding, and AffiliateWP helps ease that pressure.
Automating most of the tasks allows you to focus on strategizing your marketing efforts to boost your business's growth.
By investing in AffiliateWP, you also invest in top-notch support and frequent updates. This means you can rest assured that you'll always be up to date with the best affiliate marketing practices and have help at your fingertips should you need it.
And while we're talking about growth, let's not forget that AffiliateWP seamlessly integrates with your WordPress site, making it easy to set up and use.
This ease of use means you can spend less time wrestling with software and focusing more on your business.
So what are you waiting for?
FAQ: How to Cloak Your Affiliate Links in WordPress
What Is Link Cloaking?
Link cloaking is a method used to convert long and complex affiliate links into shorter, more professional-looking URLs. This can make your links appear more trustworthy to your audience, which can lead to increased click-through rates.
How does AffiliateWP Help with Affiliate Link Cloaking?
While AffiliateWP itself does not provide link cloaking, it integrates well with many popular WordPress plugins that do, such as Pretty Links. This allows you to manage your affiliate program and cloak your affiliate links all from within your WordPress dashboard.
Ready to Grow Your Affiliate Sales?
Growing your affiliate sales doesn't have to be a daunting task. With the right tools and strategies, it's absolutely within your reach.
Now that you know the importance of cloaking affiliate links and how AffiliateWP can help your business, you're ready to propel your business to new heights.
Here are some more resources for you to grow your affiliate program:
So, are you ready to grow your affiliate sales? With AffiliateWP by your side, the sky's the limit.