Converting customers to affiliates
When looking for the right people for your affiliate program, you may find that they're right in front of you; in fact, existing customers can make some of the best affiliates!

Think about it: they already know your products and what you're all about, and they've shown a strong interest in what you're offering simply by buying from you. If they're happy with your products and they either have businesses of their own or are looking for additional streams of income, affiliation is the next logical step.

But, how do you approach the subject and actually get them on board? In this post, we talk about converting customers to affiliates, so you don't miss out on untapped potential – and they don't miss out on affiliate opportunities!
It all starts with the customer experience
If the experience your customers have makes their lives better in some way, they are more likely to promote your products without even realizing it – which means they are more likely to become actual affiliates as well. Things like quality products, the right site design, and good customer service contribute to a positive experience that can produce quality affiliates.
Approach your long-time customers first
If you want to get your affiliate program up and running quickly and build some momentum, starting with your most loyal customers is the way to go. Not only are they more likely to be interested in becoming affiliates; they also often have the most experience with your brand and products.

Plus, once you have converted some of these customers to affiliates, you'll have more of a foundation to build upon. From there you can refine your methods, and have some real-world examples to use as well.
Reward customer loyalty
Your most loyal customers will already know the value of what you offer, but you can let them know they are valued with loyalty rewards and exclusive opportunities to save money. Bridge the gap between customer and affiliate by giving them a discount in exchange for things like social media shares, likes, comments, and/or reviews, for example.
Offer an enticing sign-up bonus
In general, one of the best ways to get new sign-ups is to offer potential affiliates something they can't refuse. Attractive sign-up bonuses, or particularly enticing referral rates can be extremely effective.

Consider things like competitive flat-rate commissions or higher percentage commissions rates for initial sales. If you're not sure what commissions rates you should be giving out, check out our post about it here.
Make it easy
Over-complication is one of the biggest barriers to entry when it comes to turning your customers into affiliates. If you make it difficult for them to engage with the offer by requiring too many steps, redirecting them to other web pages, or not factoring in mobile accessibility (for example), you might just lose them in the process!

Consider giving your customers specific discount codes that are unique to them. When a customer refers a friend, they both get a dollar or percentage off discount on their next purchase. Some companies have referral programs that offer things like free products or other non-monetary benefits; For example, Dropbox gives users extra storage space for referring friends: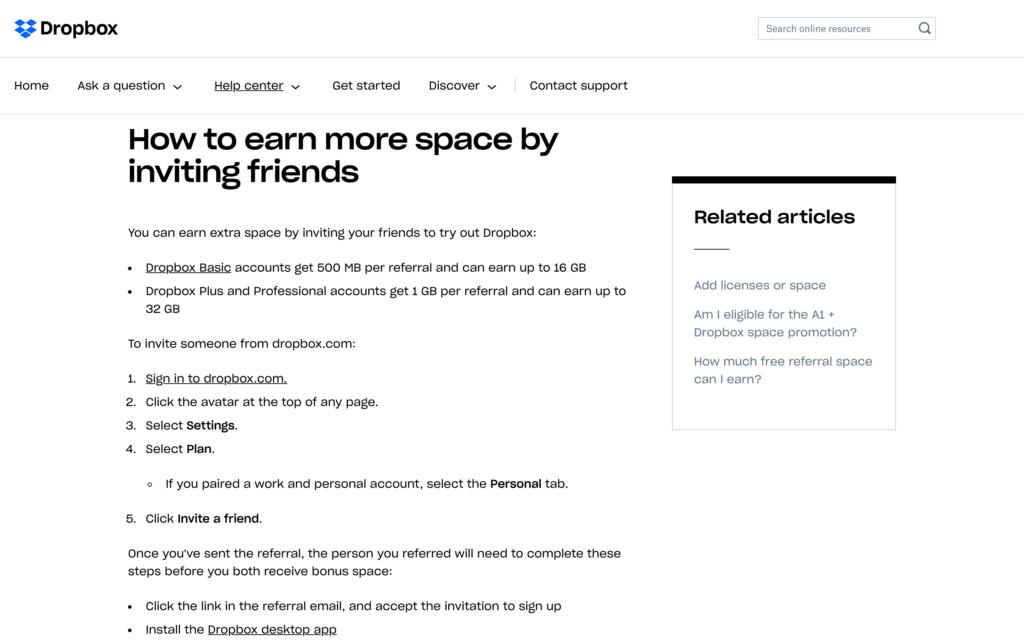 Have a dedicated affiliate page
If you want to inspire enough confidence in your customers to become affiliates, giving them the relevant information they need to make a decision is an important step. Having a dedicated affiliate page keeps things upfront, transparent, and easy to comprehend for any prospective affiliate – existing customer or otherwise.

What's so great about your affiliate program, anyway? You'll want to display things like the commission rate(s) you're offering, what kind of creatives are included, and any other benefits, such as additional tools and resources for tracking and measuring performance data, for example.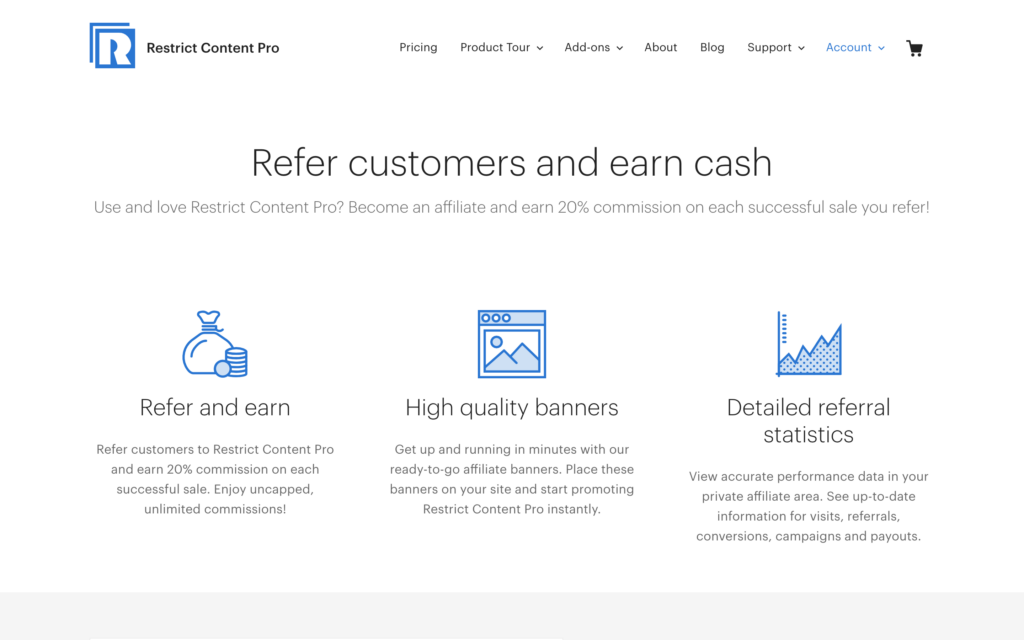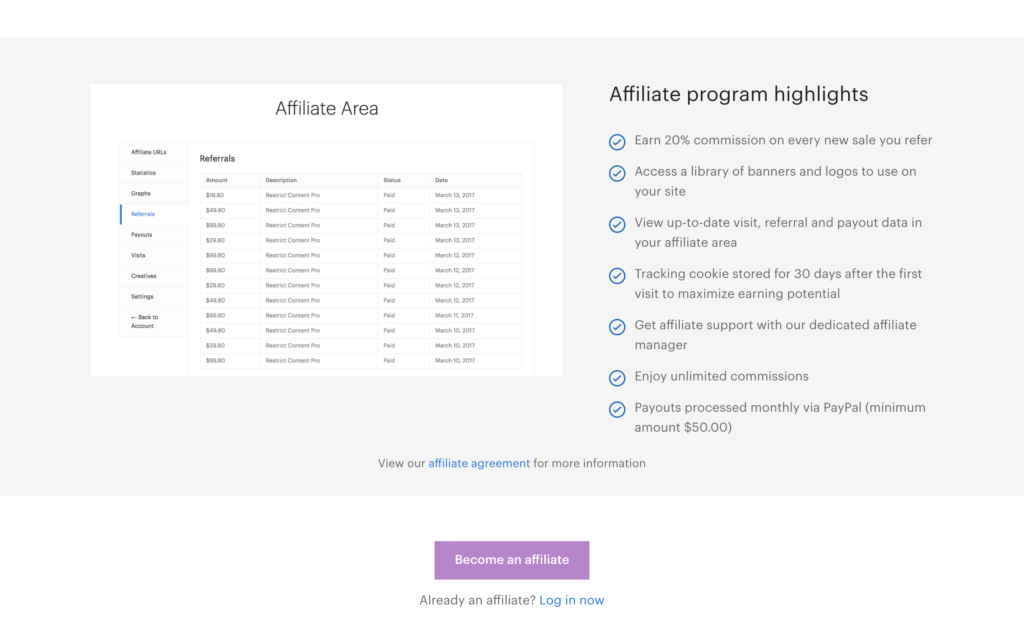 Personalize the experience
When you appeal to the individual, you give prospective affiliates an extra reason to pay attention to what you're doing. For example, when the offers you give them (and the products they have the opportunity to promote) are particularly relevant to their lives, the incentive to participate naturally increases.

Knowing your affiliates has always been important when it comes to nurturing the relationships that keep affiliate programs running. Personalizing the affiliate experience takes it a step further!

You might decide to segment your communications so that your existing customers receive affiliate offers specific to their niche, or give them offers based on their purchase history. Or have pre-made creatives that are custom-tailored to the individual and easy to share.
Referrals vs. affiliates
Let's distinguish between a referral program and an affiliate program for a minute. You can employ both in the process of converting customers to affiliates, but it's important to recognize the difference so that you can be make informed decisions and get the results you want!

The most fundamental difference is the nature of the deal. Referrals typically operate on an exchange of value, with the customer referring new business in exchange for a reward, such as discounts and freebies (both of which are popular). On the other hand, affiliate relationships are focused on a system of monetary commissions that correspond to new traffic and/or sales conversions.

Referrals often come from family and friends of the customer who use discount codes or referral links to obtain rewards, whereas affiliates may have their own businesses and social media followings that they use to drive traffic to your site via their affiliate links or landing pages, resulting in monetary rewards in the form of affiliate commissions.
You can't win them all
Not every customer will be interested in becoming an affiliate, so don't spend too much time pushing them; the ones who want to be involved will usually make themselves known with minimal prompting and a sweet deal on the table. Don't get discouraged if your customers are slow to catch on, either – you may have to refine your offerings to find what works!

If you focus first on your most active, most engaged, and most loyal customers, you'll be able to build momentum from there. Keep it simple, make it easy for them, be forthcoming with any relevant information about your affiliate program, personalize where you can, and remember: the better your products, and the better the customer experience, the easier it will be to bring your customers on board as affiliates!

Have you found anything in particular to be most effective when converting your own customers into affiliates? Did we miss something in this post? Chime in below and tell us your thoughts!